Thai Airways continues to struggle against newer, nimble competitors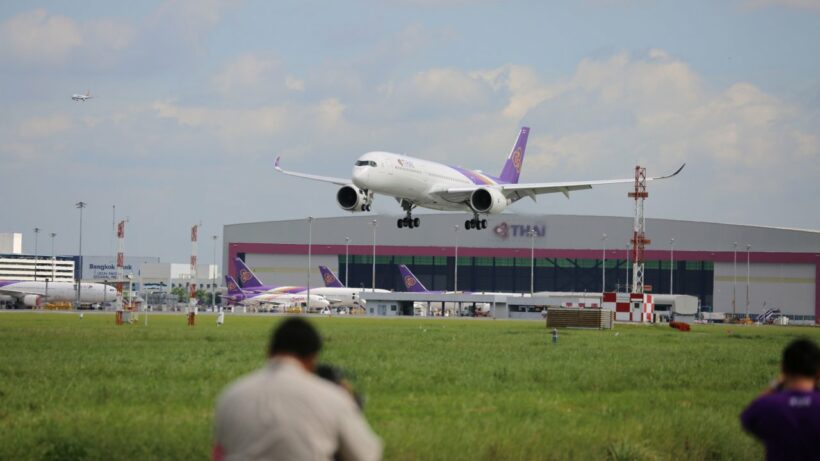 Fierce competition and rising fuel costs are said to be the main cause of Thai Airway's tough last year.
Thai's operating profit for the last year was down nearly 30% to 2,856 million baht. This included the parent airline and all its subsidiaries.
The main culprit, according to TTR Weekly, was a 24.2% increase in fuel prices for its planes. Average passenger yield was down by 7.7% due to the increased competition in the region – competition that is expected to be more aggressive with more budget airlines on the way into the regional market.
Thai's executive VP, legal management and general administration says the airline is developing strategies to develop a competitive network, increase profitability, revenue and reduce aircraft types.
The new direct flights from Bangkok to Vienna were some good news in a sea of bad, along with increases in flights to other high potential destinations in the region.
The parent company also transferred some regional routes to its lower cost Thai Smile brand. But critics of Thai Smile say it under-performs in comparison to the newer upstart budget airlines from around the region.
TTR Weekly reports that in 2017, Thai Airways took delivery of seven aircraft while decommissioned two operating lease aircraft (Airbus A330-300) resulting in a total number of 100 active aircraft in the fleet as of the end of last year. This ended last year with a bottomline of five additional aircraft compared to the end of 2016.
Thai Airways report that their cabins had an increased passenger load, up from 73.4 to 79.2%, year on year.


Looking to jettison some items before jetsetting away or chartering a yacht? Look no further than Thaiger Classifieds where you can find and post items, work, property and more for free. Be sure to check out YonderTours for things to do in Thailand and tours across the country.

Read more headlines, reports & breaking news in Thailand. Or catch up on your Thailand news.
Tough times ahead for next Thai government after hard fought weekend votes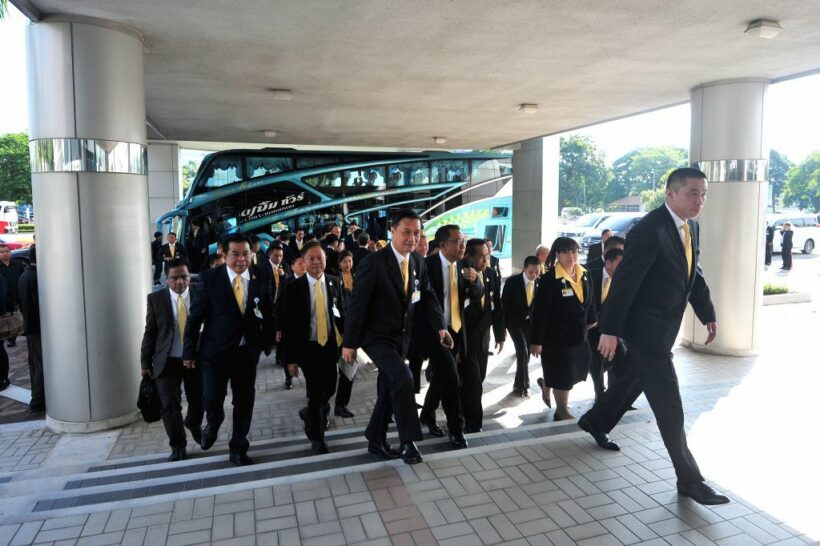 It took most of two days for the new parliament to elect a House Speaker and two deputies. All votes, after much prevarication, won by slender margins. The Palang Pracharat Party is emerging as the party with the numbers but there are tough times ahead for any government as the votes have not been falling uniformly and the 'swing' parties – Democrats and BumjaiThai – are yet to throw their weight formally behind any of the main blocs.
The vote for speaker showed that Phalang Pracharat had won over the key undecided parties – Democrat and Bhumjaithai – for these votes anyway, and was poised to lead the coalition.
The next administration, which would need maximum votes in the lower house to progress policy, will face hurdles at every step. There is no guarantee that the swing parties will support Palang Pracharat on every issue, in fact, it's unlikely.
Though the lower house speaker and deputy speaker positions went to Phalang Pracharat-backed figures, giving it the upper hand in Parliament, the wins were narrow and indicated possible future swings.
Democrat Chuan Leekpai triumphed over Pheu Thai candidate Sompong Amornvivat by 23 votes (258-235). The figure suggests some defections in the anti-junta bloc.
But in the vote for the position of first deputy speaker, veteran politician Suchart Tancharoen defeated first-time MP Yaowalak Wongpraparat from the fledgling Future Forward Party by just two votes (248-246).  That's a significant result for a new party and their first foray into Thai parliamentary politics.
A Future Forward MP has also won the bi-election held over the weekend in Chiang Mai, giving them one more PM vote in the lower house.
The second deputy speaker's post went to Supachai Phosu, who secured 256 votes against 239 for Seri Ruamthai candidate Prasong Buranapong. In such a tight situation, smaller parties that would back the Phalang Pracharat-led coalition are seen to have a significant leverage over the pro-junta party.
The Democrats and Bhumjaithai, who together have 103 MPs, look likely to gain a fair share of Cabinet portfolios.
The hiccups in the vote for speaker on Saturday could portend Phalang Pracharat's fate in the lower house.
Suchart reportedly was to run for speaker, but Phalang Pracharat had to nominate Chuan at the last minute, leading to some discontent among pro-junta MPs.
Apparently, in a struggle to overcome internal disagreement, the pro-junta bloc motioned for postponement of the speaker's election but failed when some pro-Suchart MPs voted against the move.
Aside from such internal challenges, it was also observed that the pro-junta camp would face strong opposition from Pheu Thai and Future Forward.
The elections of all speakers was expected to be completed in a single day, but the process dragged out to two full days, partly because the rival blocs locked horns and neither was prepared to give way.
The 'caretaker' speaker Chai Chidchob had to adjourn the meeting a couple of times when they refused to back down. Starting from when Phalang Pracharat attempted to postpone the election of the house speaker on Saturday, the two blocs debated for nearly two hours before Chai called a break.
Phalang Pracharat finally gave in and agreed that the chamber could vote to decide whether or not to defer the election.
The election on Saturday took more than eight hours and two other motions to elect the first and second deputy speakers were put off to yesterday.
Yesterday morning, Future Forward motioned for the candidates to give a "vision speech" before the vote, seeking to establish the credentials of its candidate, Yaowalak. But Chai, a highly experienced house speaker aligned with Phalang Pracharat, abruptly dismissed the proposal after the heated |atmosphere showed signs of worsening.
More wrangling followed, especially during the vote to choose the second deputy speaker. Pheu Thai MPs led by Cholnan Srikaew protested over ballots that bore an erroneous surname for the candidate. They also asked Chai to stop the referee from recording the vote count on video.
The MPs said the manner of the recording was suspicious and questioned whether the ballots had been marked to indicate the identities of the voters in order to secure "rewards" later on.
Chai disagreed with both motions despite heated debate and ordered the process to continue.
The elections yesterday also took more than eight hours.
Statesman, influencer and pacifier – reflections on the death of "General Prem"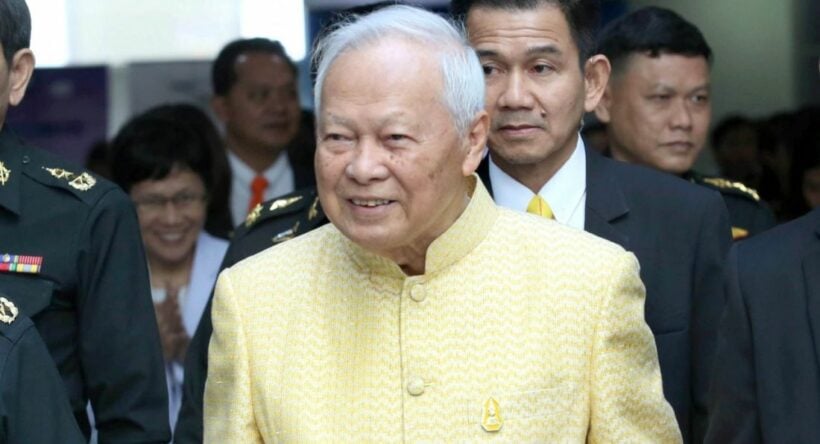 "It will be a long time for another person with the charisma and respect that Prem enjoyed to rise, if Prem did not appoint his successor."
by Jintana Panyaarvudh
Academics believe the death of statesman and former PM Prem Tinsulanonda could bring about a new and more open political era – a shift away from "Thai-style" democracy and military domination.
Prem, one of the country's most influential political figures for more than four decades. He served as Army commander, PM and adviser to the Royal Palace. General Prem died at the age of 98 yesterday morning.
After the Thammasat University massacre on October 6, 1976, Prem became a central "political influencer" and as one of the founders of "semi-democracy" in Thai politics, which has continued until current times as "Thai-style" democracy, Stithorn Thananithichot, a political scientist from King Prajadhipok's Institute said.
Although during some periods, Thai politics was a true democracy, it has reverted to a "backward democracy", especially with the current Constitution, he said.
Without contesting a general election or joining a political party, Prem held the PM's post with the backing of political parties from 1980 to 1988.
Prem left politics and later was appointed a privy councillor and a statesman in 1988 but his charisma and influence continued over Thai politics.
"He was a symbol. You can see why every prime minister and Armed Forces commander had to pay their respects to him on special occasions," he added.
Stithorn referred to then-premier Thaksin Shinwatra, whose party Thai Rak Thai had won a majority of 375 MP seats in the 2005 election, deciding to dissolve the House in 2006 after a meeting with Prem. At that time, Thaksin was under siege from yellow-shirt protesters.
In his view, Prem was the person who served as the bridge or balance between the conservatives or the establishment and liberal democracy.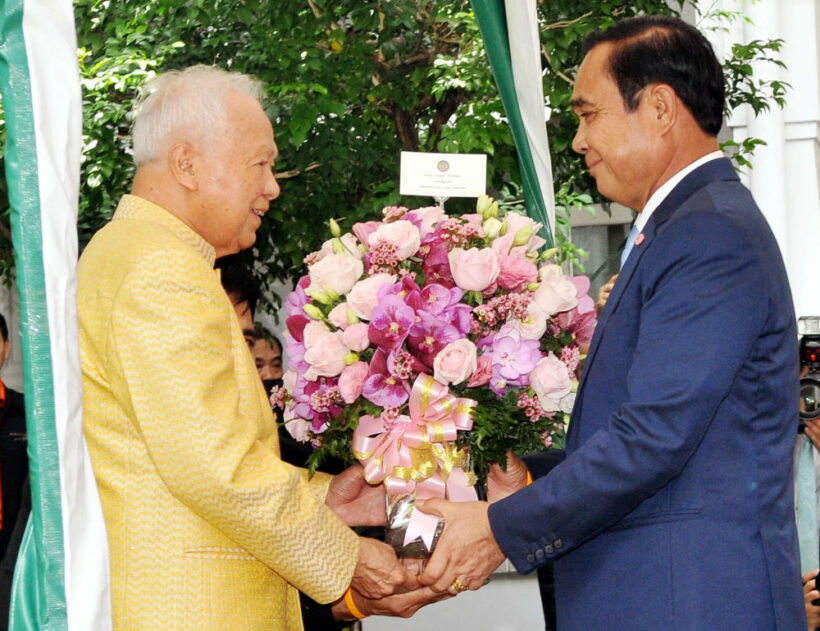 Titipol Phakdeewanich, dean of political science at Ubon Ratchathani University, said Prem's influence and significant role in the military had helped society and people endorsed the role of military in Thai politics.
"Prem represented a 'good general'. His charisma helped convince people to respect or believe in what he said," Titipol said.
With Prem's passing, from now on, military and junta chief and PM Prayut Chan-ocha would not have that endorsement any more and that could lessen their credibility, he added.
He said although the military now would be able to consolidate power in Parliament as the pro-junta bloc appears likely to form the next government, several processes leading to the progress of democracy are taking place as well.
"The military-linked government would be scrutinised as the opposition party is quite strong in Parliament, while people would be more open to new voices or the real philosophy of true democracy," Titipol said.
However, Yuttaporn Issarachai, a political scientist at Sukhothai Thammathirat Open University, sees no political implications for politics, as Prem's connection, or the so-called "Look Pa" or Prem's son, are currently not a major player in the society.
For example, the Democrat Party, the political party seen as closest to Prem and the main party that supported Prem during his premiership, is not a key player in politics anymore, the analyst said.
Analysts agreed that it would be difficult to find a man who has such charisma and respect to replace him and play his role. Yuttaporn said it is not easy in the modern era that a most influential person like the late prime minister would rise to fame and be as well-respected as him, as society now has diversity in power.
"Society has evolved. The new generation has its own ideology. I think the tradition of respecting or clinging to a sole senior person would be in gradual decline," said Yuthaporn.
"It will be a long time for another person with the charisma and respect that Prem enjoyed to rise, if he did not appoint his successor," Stithorn said.
If there is any concern during the transition period it could be the relationship inside the military, he added.
As in the past, Prem helped keep the balance of power and relationship of two big factions in the Royal Thai Armed Forces that have dominated the Army for several years. The two are the Burapha Payak royalist military faction – known as the "Eastern Tigers" that propelled junta chief General Prayut to power, and Wong Tewan, or military officers in the 11th Infantry Regiment King's Guard, known as the "Raab 11".
"I don't know if Prayut or Prawit Wongsuwan, the defence minister can balance the power. If not, a well-respected person like Prem might be needed," he added.
SOURCE: The Nation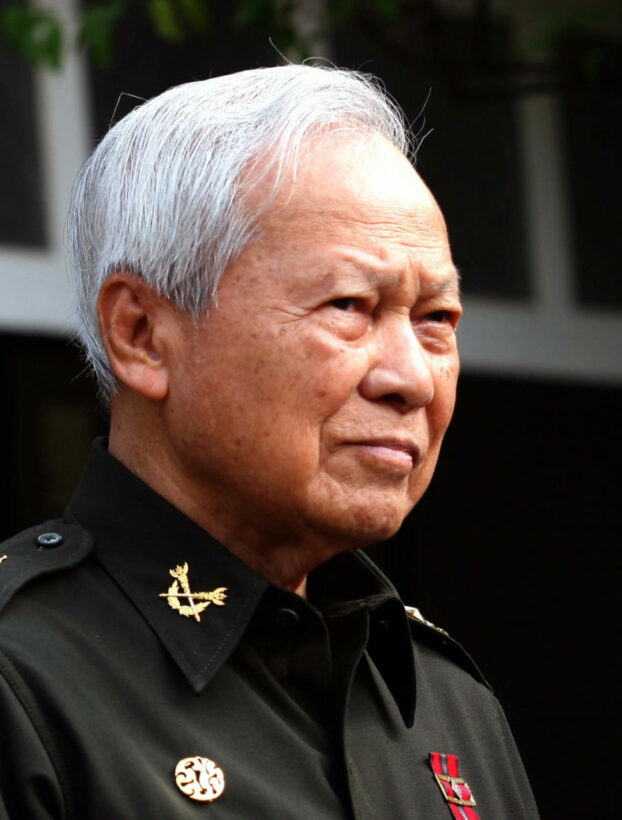 Prem Tinsulanonda, an enduring symbol of grace and power, died yesterday at the age of 98
Fishing trawler capsizes off Phang Nga in local storm cell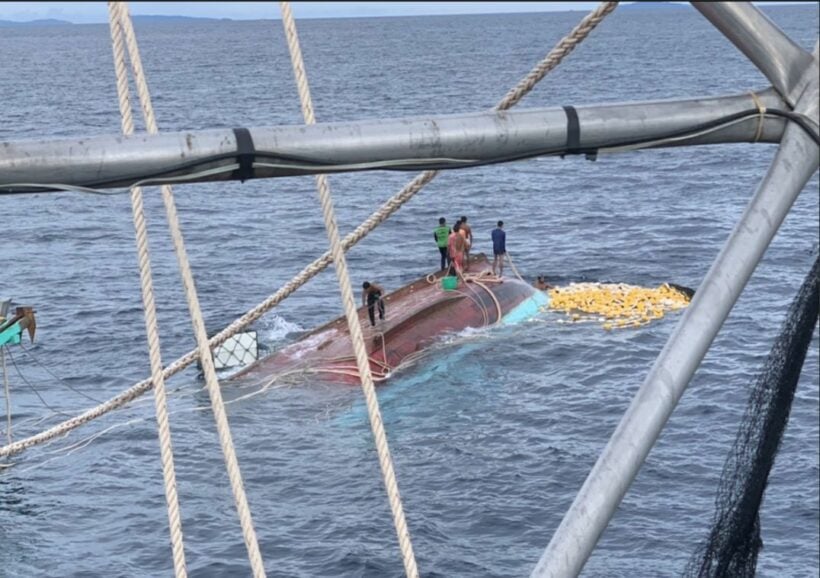 An isolated Saturday night storm cell off Phang Nga capsized a fishing trawler. The entire crew, about 30 or so people, were rescued soon after.
The kamnan of Lam Kaen tambon in Tai Muang district, Umakorn Phaeyai, said this morning the mishap occurred 20 nautical miles offshore.
She said the crew of the 53 tonne Thanakorn 1 waited for rescue in the water or atop the partially submerged hull.
A disaster-mitigation team from Phang Nga Navy Base and the crews of other fishing vessels came to the rescue.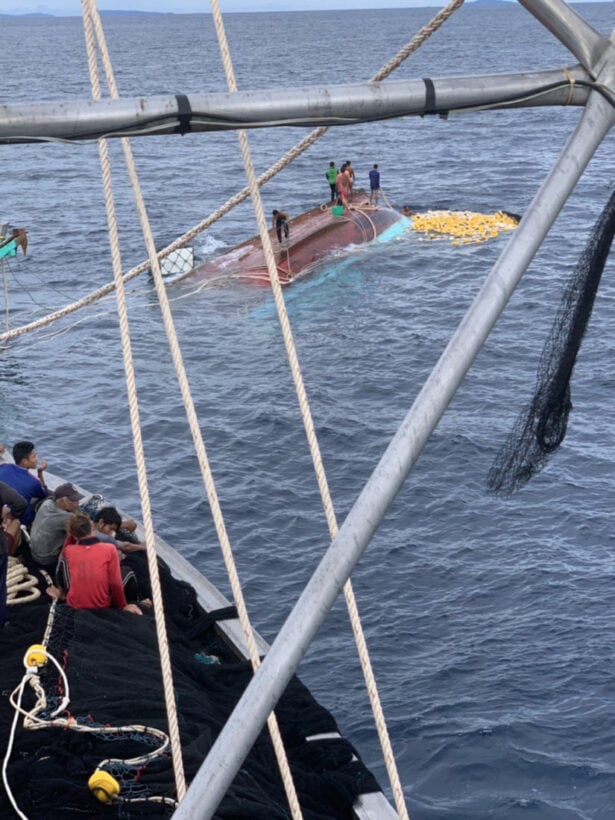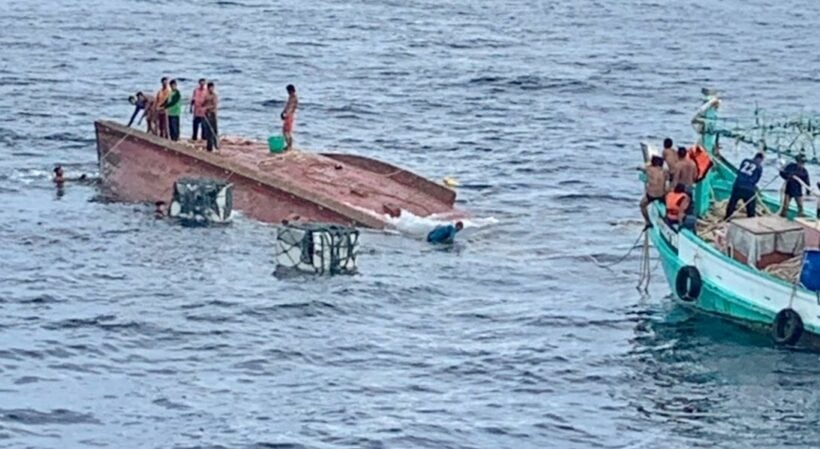 SOURCE: The Nation