QANTAS passengers heap praise on pilot for turn-around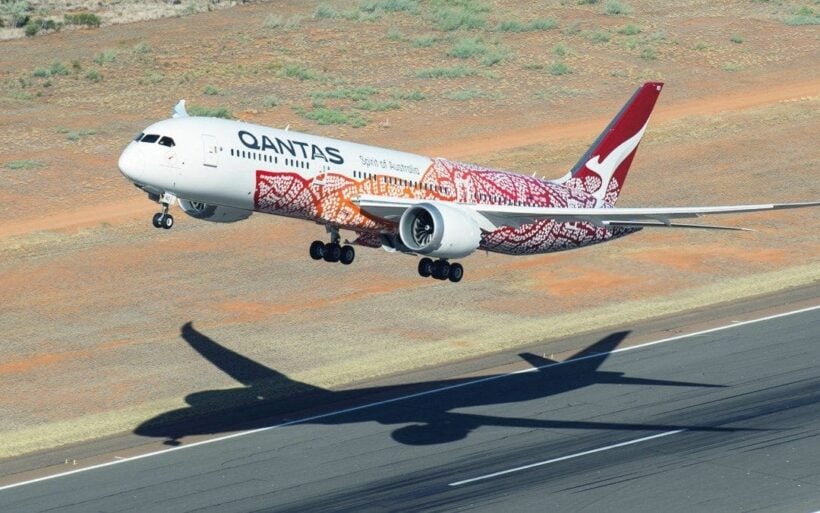 Passengers flying on a QANTAS non-stop flight from Perth to London have heaped praise a pilot's decision to turn around just two hours into the 17 hour flight.
The Boeing 787-9 series Dreamliner took off from Perth on Saturday evening. But QF9 was forced to return to Perth just two hours into the flight to London. The disruptive passenger was reportedly handcuffed, masked, then removed by police.
A passenger, Christine Kohli, has told Australia's ABC network that cabin crew had asked passengers for help to try to calm the man.
"They did ask for some assistance from some male passengers, and some passengers went and helped him. I understand he was restrained down the back of the plane."
"They were very in control of the situation, they were calming passengers. They were very, very supportive. They got him down to the back of the plane quite quickly."
"He locked himself in the loo (toilet) for about an hour," she said. "Then when he came out, first of all we heard some shouting, we were about three or four rows in front of where it happened," said Clare Hudson, another passenger.
Passengers report that it looked like it was going to turn into a brawl but eventually crew managed to calm him down and get him back in his seat.
"He seemed really wired and agitated. I think some of the passengers sitting near him would have been a bit frightened."
QANTAS contacted us asking us to add the following notes to the story…
This type of disruption inconveniences our customers, and we take a zero tolerance approach to disruptive behaviour on board.

 
The safety of our crew and customers is our number one priority.
The passenger has been issued with an interim 'no fly ban' which means they are unable to travel on Qantas Group flights until the investigation into the matter is completed.
SOURCE: news.com.au/QANTAS spokesperson

Looking to jettison some items before jetsetting away or chartering a yacht? Look no further than Thaiger Classifieds where you can find and post items, work, property and more for free.

Aung San Suu Kyi stripped of prestigious peace award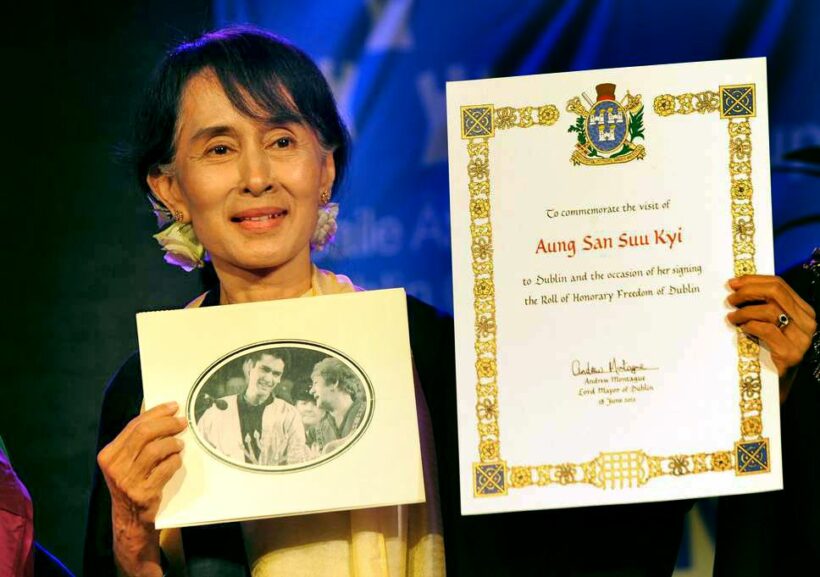 Myanmar's Aung San Suu Kyi has been stripped of Amnesty International's most prestigious human rights prize, the Ambassador of Conscience Award, which she was awarded whilst still in detention in 2009.
Amnesty is calling out the defacto Burmese leader and accusing her of perpetuating human rights abuses by not speaking out about violence against the country's Rohingya Muslim minority.
Once hailed as a champion for democracy and peace in Myanmar, Suu Kyi has been now stripped of a series of international honors over her handling of the brutal crackdown and Rohingya exodus following outbreaks of violence in the Rhakine region in August 2017.
More than 700,000 of the stateless Rohingya fled across Myanmar's western-most borders into Bangladesh after the Myanmar Army launched a ruthless crackdown in response to Rohingya insurgent attacks on the security forces.
Human rights organisations, NGOs and UN investigators have continually accused the Burmese military of unleashing a campaign of killings, rape and arson with "genocidal intent".
Suu Kyi's administration, for their part, have ignored or rejected the findings claiming that they're 'one-sided'. Her response has been that the military action was a legitimate counter-insurgency operation.
The international human rights group named Suu Kyi as its 2009 Ambassador of Conscience Award recipient when she was still under house arrest for her opposition to Myanmar's oppressive military junta.
Amnesty International says she had failed to speak out over the atrocities and continues to "shield security forces from accountability" for the violence against the Rohingya.
"A shameful betrayal of the values she once stood for"
Amnesty International informed Suu Kyi on Sunday about the decision to revoke the prestigious award. So far the Myanmar leader has not responded publicly about the decision.
Asia three most 'sustainable' cities. And plenty that aren't.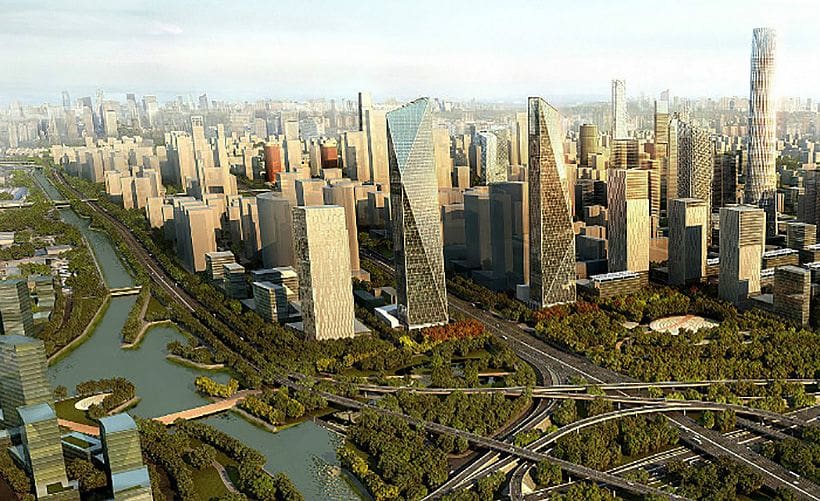 Singapore, Seoul in South Korea and Hong Kong are the three Asian countries to come out on top of the list of the region's most sustainable cities.
The 2018 Sustainable Cities Index, conducted by Arcadis NV – an Amsterdam-headquartered global design, engineering and management consulting company – found that the three cities ranked highly in the scores given to 'people', 'planet', and 'profit', the three measures the index uses for 'sustainability'.
The report gives points to 100 of the world's most prominent cities. It also identifies 'evolutionary cities' and thirteen 'fast-growing megacities'. The 10 'megacities' were found to be at the bottom of the people index.
The megacities included those situated in the rapidly growing economies of China and India, which were subject to high levels of inward-migration, infrastructure investment and change.
"Cities like Mumbai, Shanghai and Shenzhen exhibit significant inequality in terms of income and access to resources and opportunity," according to the report.
Of 23 cities in the sample, 14 are in the bottom quartile, facing significant challenges across all pillars, the report noted.
Read more about the report HERE.
At fourth place overall, Singapore is just behind European cities London, Stockholm, and Edinburgh. Asian Correspondent reports that the city state is highly ranked due to its high score in one or two pillars of the index. Like Hong Kong, Singapore are in the top 10 driven by very high 'profit' rankings and middle of the road 'people' and 'planet' rankings.
The index report noted that most of the top 10 cities had high 'Planet' scores – these are Northern European cities like Stockholm and, Frankfurt which have been highly successful in combining economic prosperity and environmental stewardship.
Read more about the Asian cities HERE.
KL driver gets an unexpected car wash in flooding tunnel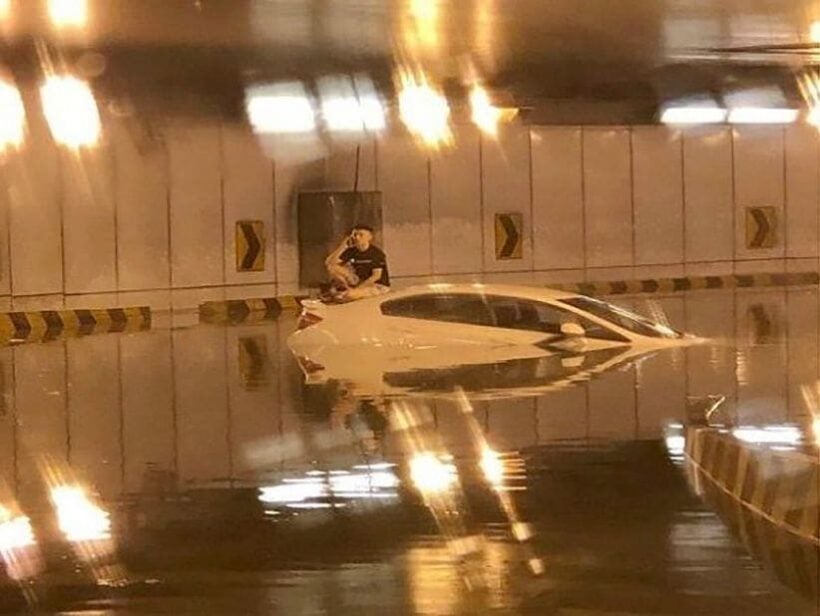 An alert driver quickly had to climb out of his car's window to safety when water suddenly gushed into a road tunnel near Jalan Tun Razak in central KL during heavy rain last night (November 11). The flood waters consumed his car within minutes.
According to Bernama, the man identified as 26 year old Teh, says he was really scared and decided to stay put by sitting on his Honda Civic roof before rescuers came.
"I did not expect the trapped pool of water to be so dangerous as there was a truck in front of me. Suddenly water started seeping into my car so I quickly wound down my window and crawled out to safety."
"I was later saved by rescuers who arrived at the location."
The incident caused water damage to Teh's car after it was completely submerged in the tunnel.
Meanwhile, Kuala Lumpur Fire and Rescue Department said the department received a distress call at 5.56pm and seven personnel from the Jalan Tun Razak station rushed to the location.
"Upon arriving at the scene, we found five vehicles trapped in the tunnel and firemen brought all victims to a safe location," the statement said.According to the statement, the rescue operations took about 10 minutes and the five men were unhurt.

SOURCE: Star Online