Passengers can't get enough of LA! Flight returns to airport three times.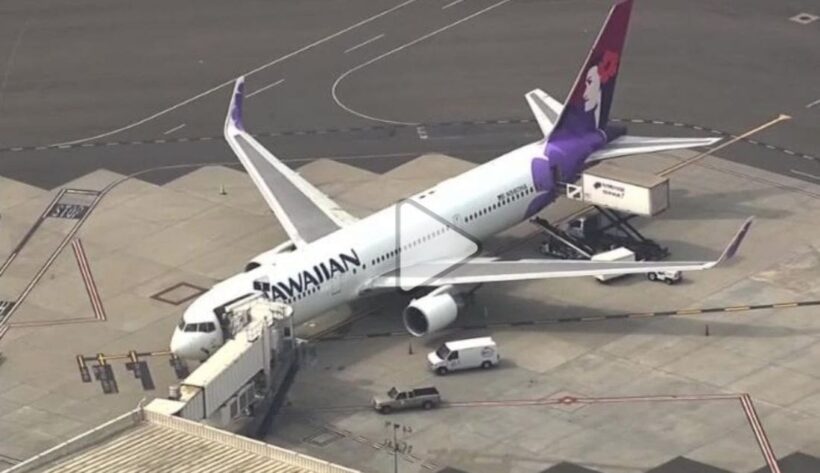 PHOTO: CNN Travel
207 Hawaiian Airlines passengers just couldn't get enough of LA yesterday. They tried to fly out of LAX three times but kept coming back. The returns to the airports were all safety related precautions and were unrelated.
The Los Angeles International to Maui's Airport flight turned back three times. The aircraft had already taken off twice, according to Alex Da Silva the airline's senior manager. The flight was finally canceled.All of the turn backs were due to separate and unrelated faults with different systems, Mr Da Silva said.
"The 207 passengers on board were refunded for the flight and given US$100 credit for a future flight.
Hawaiian Airlines have released a statement today saying that… "Safety is our top priority, and we apologize for the inconvenience to all our guests who were aboard Flight 33 from Los Angeles International Airport  to Maui's Kahului Airport today."
"We understand our guests' disappointment and deeply regret their travel plans were disrupted."
"These flights (over a large passage of water) have more rigorous safety requirements because of the greater distance between suitable airports," the statement said.
"When there is an abnormality on an over-land flight it can, and often does, continue to its destination. Our aircraft have redundant systems, yet our standard is to respond to any indication of abnormalities with an abundance of caution."


Looking to jettison some items before jetsetting away or chartering a yacht? Look no further than Thaiger Classifieds where you can find and post items, work, property and more for free.
Strong baht a concern for Thai hotel sector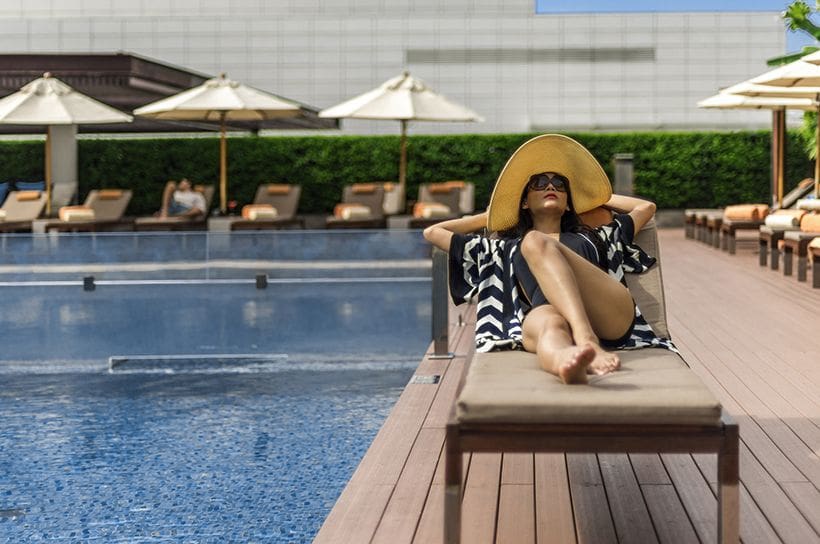 by Bill Barnett
Thailand's baht performance against Asian currencies in 2018, was unmatched, with the exception of the Japanese yen.
Commenting on the trend financial news Bloomberg have highlighted that in 2019, a further 4% in growth this year have it sitting at the top of the table.
Oddly, one of the underlying factors stimulating the baht's appreciation is the recovery in tourism arrivals which has a double-digit impact on the country's GDP.
While the elections remain a wild card on forward expectations, the reality is that the currency has not been hit like the Chinese yuan, which has been disrupted by a threatened U.S. China trade war and slowdown in its economy.
Despite higher than expected tourism numbers in 2018, hotel owners are cautiously optimistic on the prospects for the year.
In reality, despite rising prices for visitors, the economic climate is leading many property developers turning to hospitality assets as the real estate market remains volatile. The general view is that sustainable cash flow as part of their business mix is good and that tourism fundamentals remain strong.
Still, looking at nearby competitors such as Vietnam, which is rapidly growing from a cub into a tourism tiger, the issue of affordability is concerning. Currency swings remain a real and present factor in demand, so expect hoteliers to keep watching currency levels closely in 2019.
Chinese tourists spend big during Chinese New Year holiday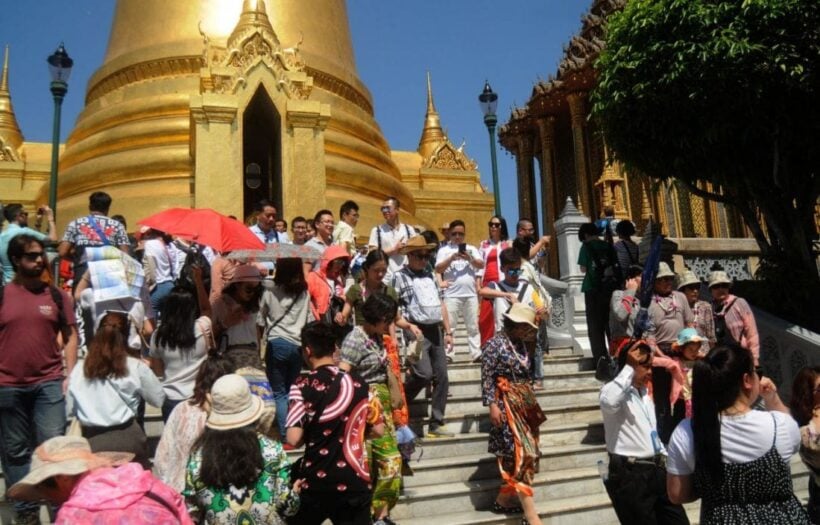 Spending by Chinese tourists during the Chinese New Year holiday around the world was the highest in Thailand.
Alipay, a leading digital payment platform offered by Ant Financial, an affiliate of Alibaba Group has done the sums. The transactions were recorded between February 4-10, and data drawn from the 54 international markets where Alipay is accepted.
The number of transactions in Thailand ranked second worldwide after Hong Kong, and topped the list in Southeast Asia with an average spending of 1,646 yuan (7,650 baht).
The high spending was put down to convenience stores and duty-free shops accepting Alipay and offering special promotions for Alipay users.
King Power Duty Free recorded a 50 per cent increase in transactions thanks to discounts for Alipay users, while transactions at convenience stores also rose by 38 per cent due to their "Alipay corner".
Chinese visitors are also now able to get tax refunds at 7-Eleven branches in the capital.
Chinese spenders, although spending less time per holiday, spend more per person, per day than other tourist demographics entering the country.
Read a previous story about tourist spending patterns HERE.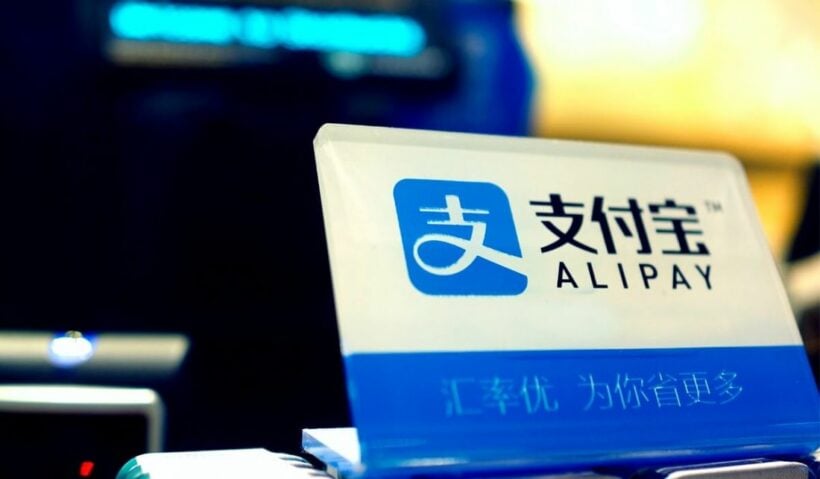 Japan's legendary cherry blossom is only 5 hours away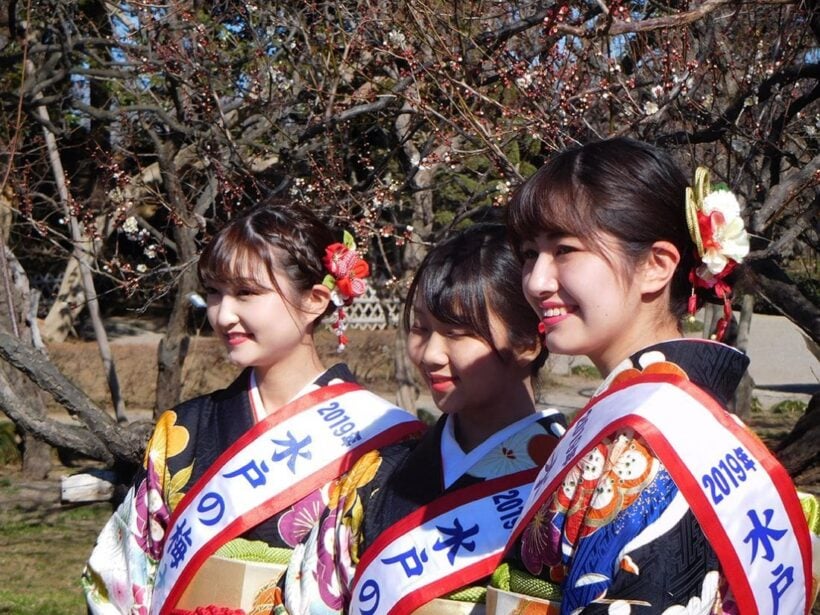 by Kaoru
Do you travel frequently between Thailand and North America and want to break your journey on the way? Or are you simply looking for somewhere to escape the scorching weather forecast for the next few months? 
Japan has become a very popular holiday destination among Thais with visitor numbers expected to reach one million a year. Many of them are excited to see snow in winter but March~April is a more pleasant time of year with spring flowers and festivals all over the country. Cherry blossoms are well known but the plum blossom season starts earlier in mid-February and the flowers last longer. 
While in Thailand I met so many expats, mainly farang, who had "been there, done that" all over Asia but not yet been to Japan. It seems these days, it's the free-spending Thais who are travelling in numbers. Budget airline Nok Scoot started flying from Don Muang to Tokyo Narita last year and Thai Lion has now joined the competition. 
Those of you bound for North America can connect flights in Tokyo or Osaka, flying legacy carriers like JAL or ANA out of Bangkok Suvarnabhumi (BKK.) Actually, Tokyo has two international airports, Haneda (HND) which is close to the city and Narita (NRT.)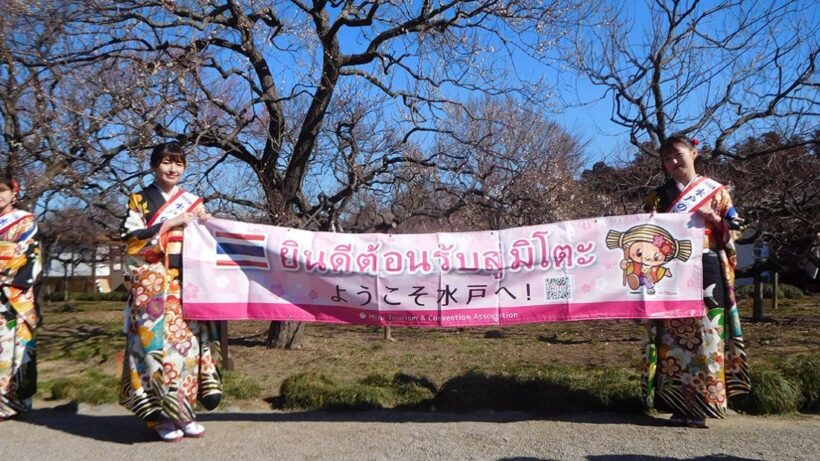 Narita Airport is about 60 kilomentres from Tokyo but lies close to a temple town of the same name, only 10 minutes by train. Plum blossom festival is held there until March 3, Buddha's Birthday is celebrated earlier than Thailand in April, and there will be two days of drum (taiko) performances on April 13 and 14.
However the largest plum blossom festival in the region is held between February 16 and  March 31 in Mito, Ibaraki Prefecture, about an hour and a half from NRT by coach.
To visit this event you might need a stopover of at least one night. The main venue is the Kairakuen Garden with 3,000 plum trees spread over 50 hectares.  On selected dates an outdoor tea ceremony will be held, and you may also like to taste local plum wine which is sweet and a lot milder than sake (Japanese rice wine.) 
"Plum Blossom Ambassadors," ladies dressed in traditional costume (kimono) greet visitors at the gardens. Thailand is a photogenic country and so is Japan. I was in Chiang Mai until a few weeks ago, so with memories still fresh from the Flower Festival, I quickly approached of them for a photo shot. 
Then, a prominent feudal lord who ruled Mito reappeared from a few hundred years ago and also wanted to join the photo. Known as Mito Komon, his retired life is dramatised as a legendary figure who travels around the country disguised as a commoner, confronting villains and exposing corruption while helping the weak.
Even if you are familiar with Asia you will notice big differences as well as similarities when you come to Japan. "Will I be able to communicate and find my way around?" You might ask. Japan's ranking in terms of English proficiency is in the same league as Thailand, only slightly ahead, according to one research by an international language education organisation. That sounds challenging to any foreign visitor but it shouldn't put you off- If you enjoy life in Thailand you already know how to adapt to a different culture. 
* Special thanks to Mito Tourism and Convention Association for arranging my visit. Thai visitors please let them know beforehand that you are coming so that they can display their welcome banner.