Four Thai pilots told not to discuss the first class seat fiasco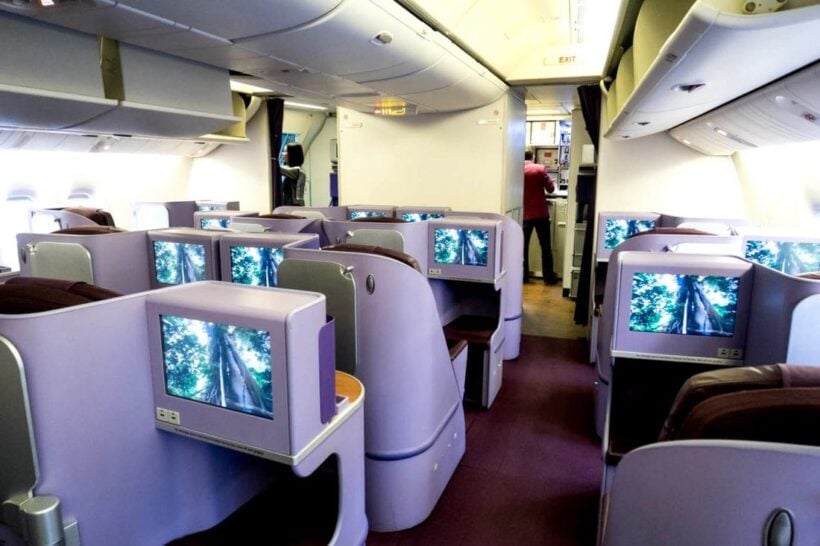 As if their slice of the local Thai market keeps dwindling amidst increased competition and rising operating costs, and one of their planes skids off a runway at Suvarnabhumi last week, wasn't bad enough.
Now Thai Airways is facing another PR nightmare over bumped passengers on one of its flights.
After the Thai Airways president expressed 'regret' and said the issue was 'severe', nothing more has been forthcoming over the October 11 incident on a Zurich to Bangkok flight. Two first class seated passengers had to give up their seats for two 'deadhead' pilots – off-duty pilots that had to return to go on duty with other flights.
The best response Thai Airways has come up with is preventing the key players, four Thai pilots, from discussing the matter in public.
OK, sit back with a pad and paper and we'll bring you up to date with what happened…
TG 971 was a flight from Zurich to Bangkok, which had a Boeing 777-300 scheduled to carry the passengers in fine Thai style from Europe back to the Kingdom. But the 777 plane was found to have a problem in the hours before the flight and a 747-400 was brought into service instead.
Now, the Thai 777-300 was fitted out in a Business and Economy layout with no first class seating. The 747-400 had a three cabin configuration, including first class seating. The Station Manager (the staff member at Zurich empowered with sorting out these occasional problems) upgraded the booked Business Class passengers to First Class seating in the 747.
But here was the problem: the pilots waiting in Zurich to fly the Boeing 777 back to Bangkok didn't have the certification to fly a Boeing 747, so had to be replaced, requiring them to 'deadhead' back to Bangkok as additional passengers.
(Still with us?)
But the two 'deadhead' pilots demanded two first class seats for their journey, requiring two of the upgraded passengers to relinquish their 'pointy end' seats.
From original reports, none of them would volunteer their serendipitous first class seating, kicking off a two hour delay whilst negotiations continued until, eventually, two of the seated first class passengers gave up their seats for the 'deadhead' pilots (sure most of us had never heard of the term before this story.)
All this has played out badly for Thai Airways on social media.
A source is quoted in Matichon Online yesterday that all four pilots involved have been ordered to say nothing about the incident after the chairman of Thai Pilots Association gave an interview and a fellow-pilot posted on Facebook in their defence.
"For active pilots, crew cabins are available but if they aren't, seats must be reserved for them – first class for pilots or business class if a plane doesn't have a first-class section.
"For inactive pilots, there is no rule that first-class seats should be reserved for them or not," the source explained.
A 747 has more total seat numbers than a 777 so, presumably, the economy customers must have been enjoying a few extra spare seats whilst all the drama was unfolding in the pointy end of the aircraft whilst it sat on the Zurich tarmac.
And what of the business class seats left over after some of the booked business class passengers had been upgraded to the first class cabin? Could the two 'deadhead' pilots have 'slummed it' in the business class cabin?
Thai is yet to release an official statement from the Zurich Station Manager or the pilots involved. Many in social media say much of the problem comes from the sense that Thai pilots have an over-enthusiastic sense of 'entitlement' whilst others say Thai Airways forgot the first rule in service business, "the customer comes first."
In the meantime we have plenty of leaks out of the national airline and social media 'experts' to keep us talking about this for the next few days.
Keep in contact with The Thaiger by following our
Facebook page
.


Looking to jettison some items before jetsetting away or chartering a yacht? Look no further than Thaiger Classifieds where you can find and post items, work, property and more for free. Be sure to check out YonderTours for things to do in Thailand and tours across the country.

Read more headlines, reports & breaking news in Bangkok. Or catch up on your Thailand news.

Royal Barge Procession on Bangkok's Chao Phraya postponed to December 12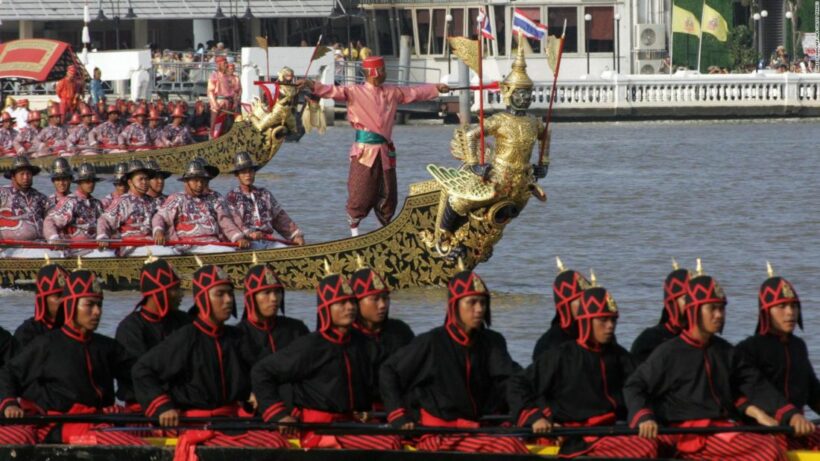 PHOTOS: AFP
His Majesty the King has ordered the Royal Barge Procession to be postponed to December 12, originally scheduled for October 24, as recommended by the organising committee chaired by PM Prayut Chan-o-cha. Deputy PM Wissanu Krea-ngarm told Parliament yesterday about the official postponement.
After ten rehearsals and one dress rehearsal, he said the organising committee agreed that, if the procession were to proceed on October 24, the water conditions in the Chao Phraya River, currents and weather conditions would not be optimal. The committee then reported its concerns to HM the King, who subsequently agreed that the event be postponed until December 12, the beginning of the winter in Bangkok and the most settled weather of the year, according to Thai PBS World.
The committee will meet again on October 21 and a formal announcement will be made about the new schedule, said Wissanu, adding that December would be perfect timing for the event as there will be little chance of rain.
The Royal Barge Procession is the official finale of the King's Coronation ceremony held in May this year. Their Majesties the King and Queen will ride on one of the 52 barges in the procession.
SOURCE: Thai PBS World
Here's an example of what it will look like…
Keep in contact with The Thaiger by following our
Facebook page
.
BTS thief and credit card skimmers arrested in Bangkok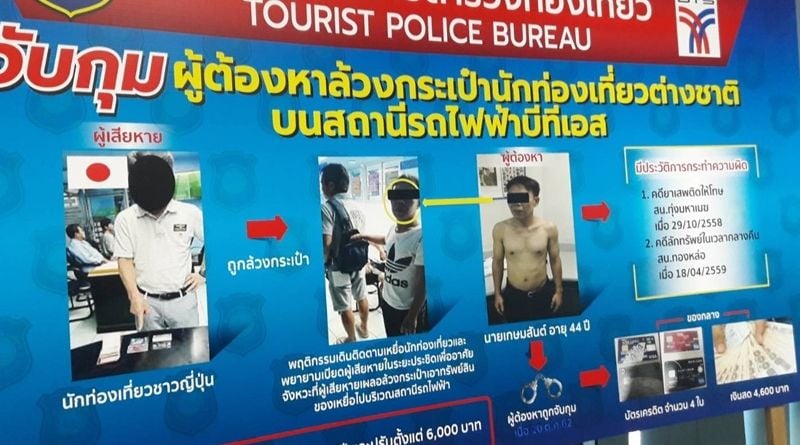 Tourist police in Bangkok have arrested a thief accused of pick-pocketing tourists on the city's BTS Skytrain, along with an Indonesian couple charged with credit card fraud and card skimming.
Kasem Masan Jantaro, a 44 year old food vendor in the Huay Kwang market, says he started pick-pocketing when business became too slow for him to adequately support his family. The Skytrain security team alerted the police after several reports of tourists being pick-pocketed on the trains. Victims described the thief as middle-aged, with pale skin.
Kasem was arrested while trying to flee the scene at the Asok BTS station on Wednesday and was found to have 4,600 baht in cash and four stolen credit cards in his possession. Thai Residents reports that Kasem was previously prosecuted for drugs offences in 2015 and for robbery in 2016.
In a separate arrest, Bangkok police detained 32 year old Alexander Eddilias and 33 year old Estie Rusdiana, an Indonesian couple charged with being in possession of fake credit cards, stolen credit cards, and skimming devices used to steal credit card information.
The arrest comes after several banks notified police of transactions made using fake cards and the couple were tracked to a room in the Pratunam area of Bangkok. Officers also seized a computer, a skimming device, twenty two fake credit cards, two stolen credit cards, and twenty four credit card receipts.
The suspects say they bought the information on the Dark Web. The information was then recorded in the magnetic strip of the fake cards, which were used to make purchases worth approximately 2 million baht.
SOURCE: Thai Residents
Keep in contact with The Thaiger by following our
Facebook page
.
Bangkok and Nonthaburi to get 2 extra holidays during ASEAN summit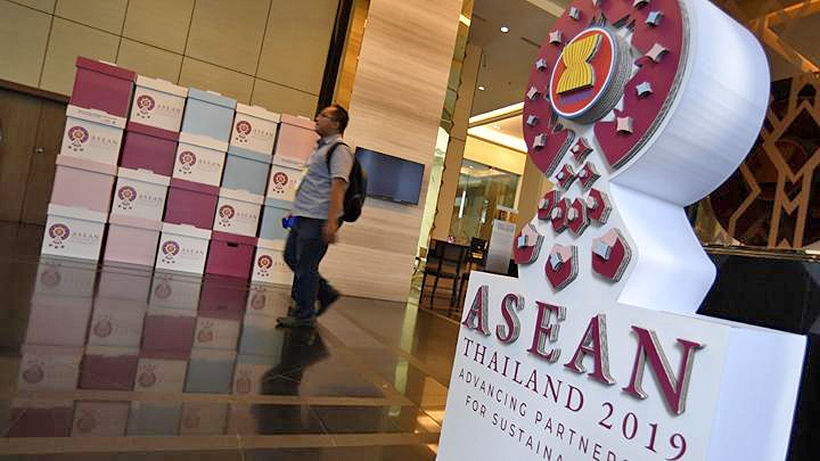 November 4 and 5 have been approved as official holidays for Bangkok and Nonthaburi as a result of the 35th Asean Summit and Related Summits being held at Impact Arena Muang Thong Thani in Bangkok.
Deputy government spokeswoman Traisulee Traisoranakul confirmed yesterday that the measure was being taken in an effort to alleviate traffic problems in both areas during the summit, adding that other state enterprises and the Bank of Thailand could implement the holidays for their subsidiaries at their own discretion and on a case-by-case basis.
"Government agencies in Bangkok and Nonthaburi will stop working on these dates. Meanwhile, state enterprises and the Bank of Thailand will consider announcing November 4 and 5 as holidays for their subsidiaries on case-by-case basis."
"However, government agencies which have a necessity to provide urgent or previously scheduled services to their clients that cannot be postponed may stay open on November 4 and 5, depending on the decision by the heads of these departments."
Some other public or regional holidays coming up…

SOURCE: The Nation
Keep in contact with The Thaiger by following our
Facebook page
.