Experience the creative vibe during Bangkok Design Week with Airbnb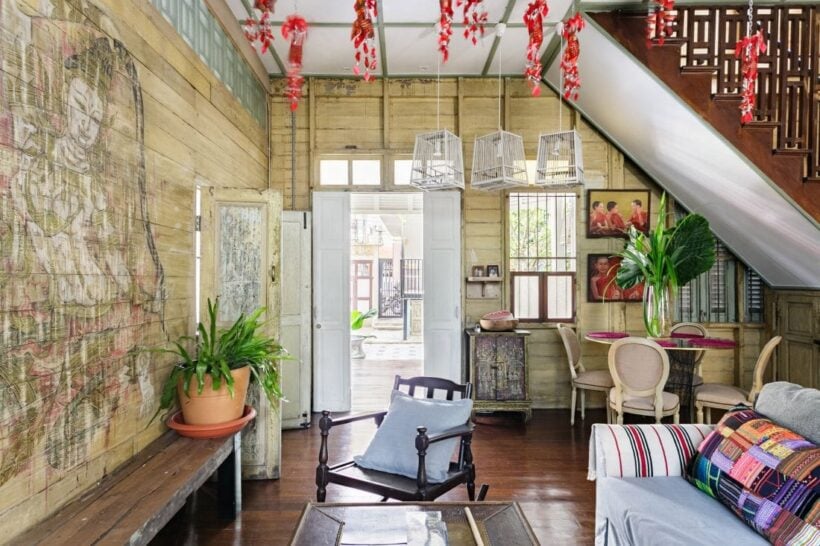 Thailand is a hub of creativity; a country filled with artisanal culinary gems and art galleries that boasts creativity and innovation allowing cultural tradition to sit comfortably alongside the embrace of new ideas. Thailand never tires, and Bangkok remains popular, with Airbnb seeing an influx of guests during festivals and events such as Bangkok Design Week, which returns for its second year from January 26 – February 3.
The creative economy is thriving worldwide and in Thailand Airbnb have seen a clear synergy between the creative and sharing economies with recent Airbnb data showing there are 2,000 passionate Airbnb Hosts in Thailand who work in the creative industry.
Airbnb's global digital platform helps creative entrepreneurs to support themselves, fund their passions and in many cases, showcase their creative work, in turn promoting local culture and authentic travel experiences to international and domestic travellers alike.
Held in the Bang Rak district of Bangkok – known for its creativity and centering around Charoen Kung Road, Bangkok's oldest road – the second edition of Bangkok Design Week is held under the theme "Fusing Forward" and looks to build on its first year of success.
With almost 10,000 Airbnb travellers expected in Bangkok each day of design week, and almost a quarter of all creative Airbnb hosts in Thailand being based in Bangkok, we share some unique Homes across the city, ideal for those looking to enjoy Bangkok's creative vibe.Between waking up from the comforts of a creatively designed home to attending hosted talks, travellers and locals alike are finding inspiration in this ever evolving golden city. Airbnb has also recently launched Airbnb Plus, which are a selection of homes intended for guests looking for one-of-a-kind, thoughtfully designed, beautiful homes with exceptional hosts.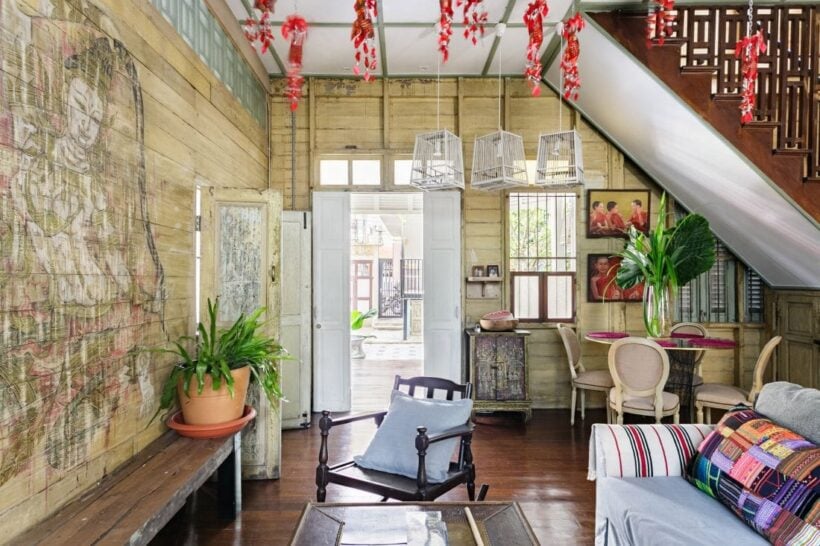 1) Anonymous Heritage Home
This rare and unique Thai house built at the turn of the 20th century, is made from golden teak wood and features antique objects, artworks, and high ceilings. Located in Silom area, the creative district is a short stroll away and the river boat for the old town and temples are minutes away.

A renovated 40-year old shophouse in the vibrant China Town area of Bangkok, Bā hào offers  Thai-contemporary inspired accommodation on the third and fourth floors with a shared living space on the second and an eclectic Oriental-style bar on the first floor.

Minimalist and zen-like, this townhouse is located in the heart of the city yet offers a laid back feel away from the hustle. With five bedrooms, it's ideal for a group looking to explore the city's creative nooks and crannies.

4) Design house near Chatuchak Market and Ari
This architect-designed house is in a lovely neighborhood with many local street foods nearby, and easy access to Bangkok's most popular creative hotspot Chatuchak Market, tourist spots and shopping malls.

This family-owned, antique design B&B is located between the old city and the new, and offers a truly unique accommodation experience located just 300m from the nearest BTS station and 600m from the nearest Chao Phraya River pier.
Airbnb is also supporting a new wave of creative entrepreneurs, where we see more creatives becoming Airbnb hosts. Meet local artists and spend the afternoon with them through Airbnb Experiences.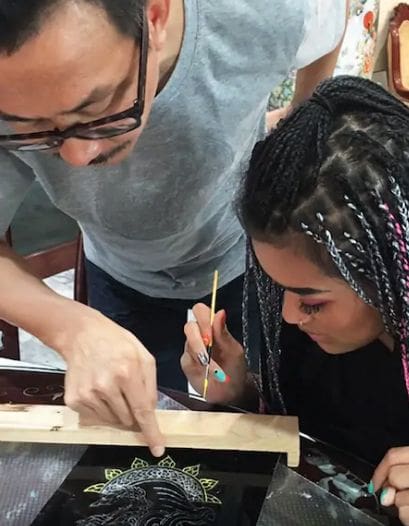 6) Lai Rod Num: Thai crafts gold workshop
Lai Rod Num is an ancient Thai craft using gold leaf and black lacquer painting which is often used in the decoration of temples or palaces pillars, window and door panels, ceremonial bowls, jewelry boxes, and much more. You will learn more about the craft and in the workshop using an adapted modern technique have the chance to create your own craft piece which you can take home.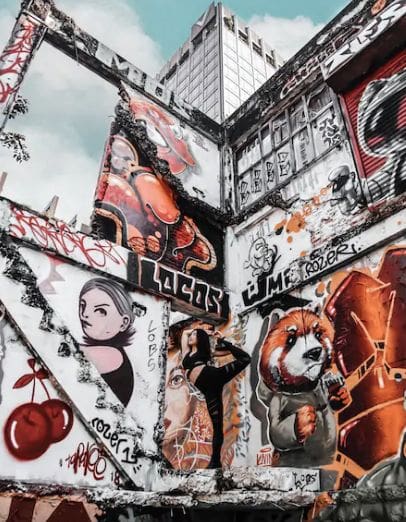 7) 1970's photo shooting with blogger
Blogger and photographer Tommy will show three completely different faces of Bangkok, in three different neighborhoods, highlighting Bangkok's diversity and the most beautiful points of the city. Guests will experience classic Bangkok architecture as well as the 'hipster' side of Bangkok with its hidden graffiti, street art and how local people live, and amazing Bangkok views.


Looking to jettison some items before jetsetting away or chartering a yacht? Look no further than Thaiger Classifieds where you can find and post items, work, property and more for free.

Read more headlines, reports & breaking news in Bangkok. Or catch up on your Thailand news.
Rescuers slam local police for lack of response after body found in Chao Phraya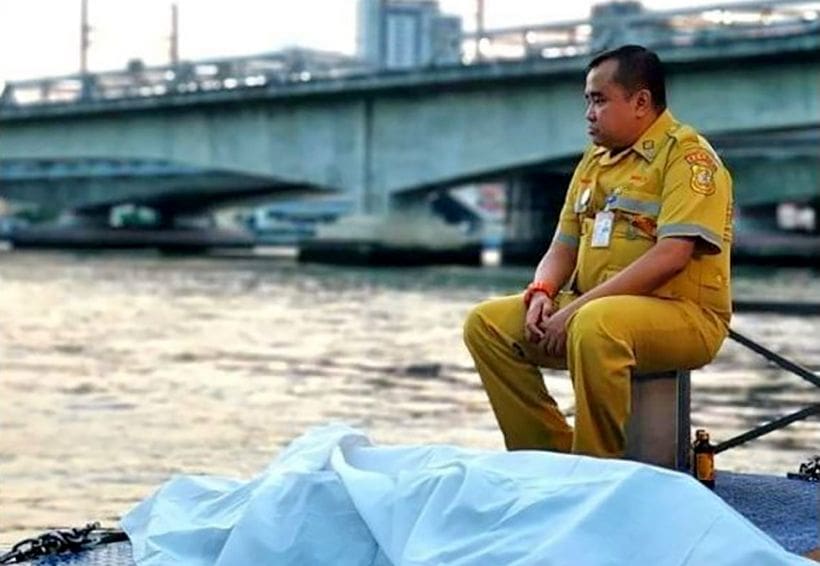 PHOTOS: @Disater_TH
The Rama VII Bridge in Bangkok has long been a location where people have jumped to their death. But its location has also fallen between two jurisdictions and the nearby police argue over who is responsible for receiving and acting on reports on bodies in the river.
Yesterday, the body of an unidentified man was pulled from the Chao Phraya River at 2am Saturday but rescuers claim police refused to turn up until late morning.
Eventually, the rescuers sent the man's body to the Police Hospital and registered the incident with the Bang Kruay police station in Nonthaburi.
The man was seen jumping from the Rama VII Bridge. That part of the river is located between Bangkok and Nonthaburi and police stations in the two provinces have been known to pass responsibility to one another when informed of bodies found on the river.
Officials of the Ruam Katanyu said they were alerted at 12.30am that a man was seen jumping from the Rama VII bridge.
Local people, who fished at the spot, said the saw the man drinking beer in the middle of the bridge before jumping. They said he was seen struggling in the water for awhile before he disappeared under water.
Scuba divers took about an hour to locate and retrieve the body. The body was put on the pier on the side of the Bang Kruay power plant of the Electricity Generating of Thailand pending a check by police.
The rescuers said they called the Muang Nonthaburi police station and Bang Kruay police station in Nonthaburi and Bang Pho police station and Boworn Mongkol police station in Bangkok at 2 am, but no police turned up.
Noppadol Si Thongkham, an official of the Ruam Katanyu Foundation, said 191 patrol police officers passed by later in the morning and they helped coordinate with some stations, but no police responded.
Noppadol said there have been similar problems at that area for years as police from nearby stations often passed the buck to other stations to inspect bodies.
Noppadol said sometimes a floating body has been tied to a pier for a day before police turned up.
If you or anyone you know is in emotional distress, please contact the Samaritans of Thailand 24-hour hotline: 02 713 6791 (English), 02 713 6793 (Thai) or the Thai Mental Health Hotline at 1323 (Thai).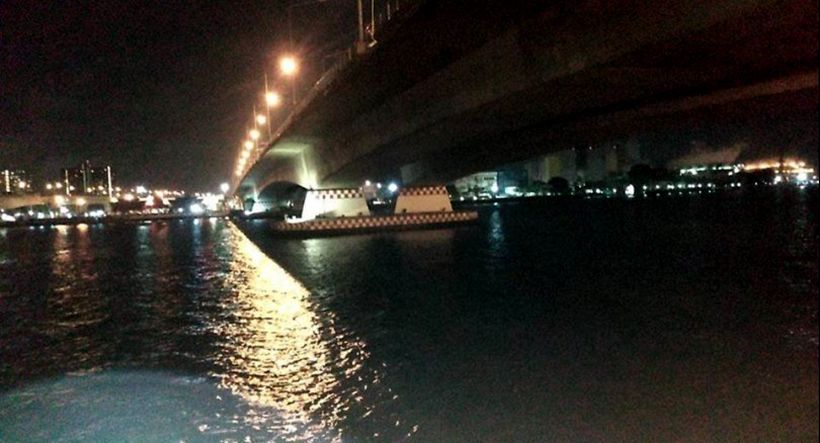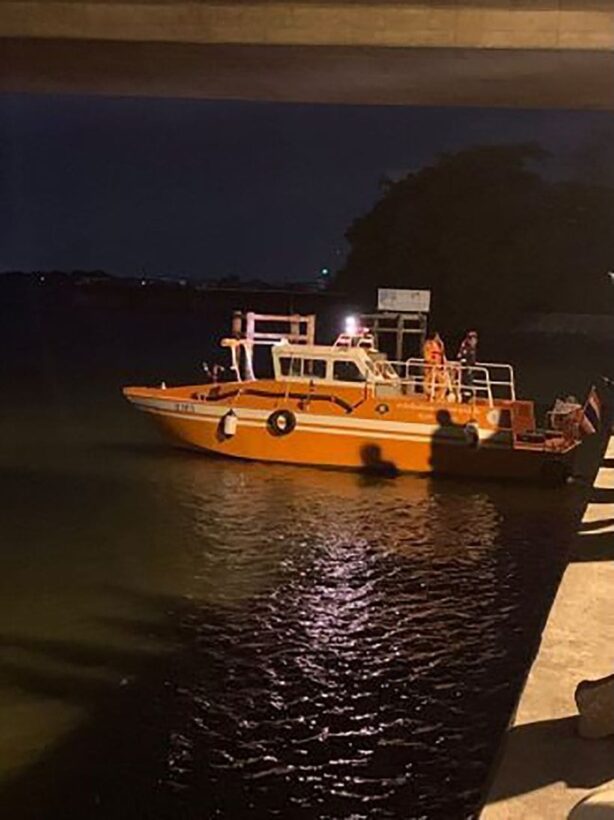 SOURCE: The Nation
Plastic surgery furore and first transgender contestant at Miss Universe in Bangkok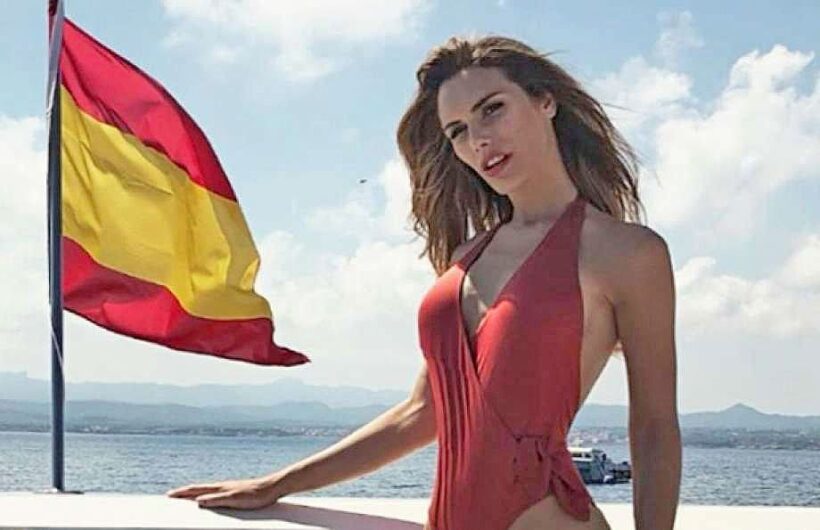 PHOTO: Spain's Angela Ponce becomes first trans woman to compete for Miss Universe
After the beauty dust has settled and the glitter is wiped away, it seems all is not well with the latest Miss Universe Pageant. Taking place in Bangkok recently, new revelations have surfaced surrounding one of its entrants and, notably, her plastic surgeon. 
Aesthetic and rhinoplasty surgeon, Froilan Paez, took to social media in order to post pre and post-op images of one of his clients. Displaying the fruits of his labor, former Miss Venezuela 2017 Stefany Gutierrez's transformation was uploaded to Mr. Paez's Instagram account. 
What looks like part of a 'thank you' posting, Mr. Paez tagged Venezuela's most beautiful woman declaring her "a true diamond that knew whom to trust to get its best shine." However, it appears that the beauty queen is not the first model to crop up in his particular feed. 
Delving a little deeper shows a host of 'nose job' patients who have gone under the knife, including those from previous beauty contests. Utilising various hashtags, it does seem that Miss Venezuela 2017 did undergo rhinoplasty before taking to the stage.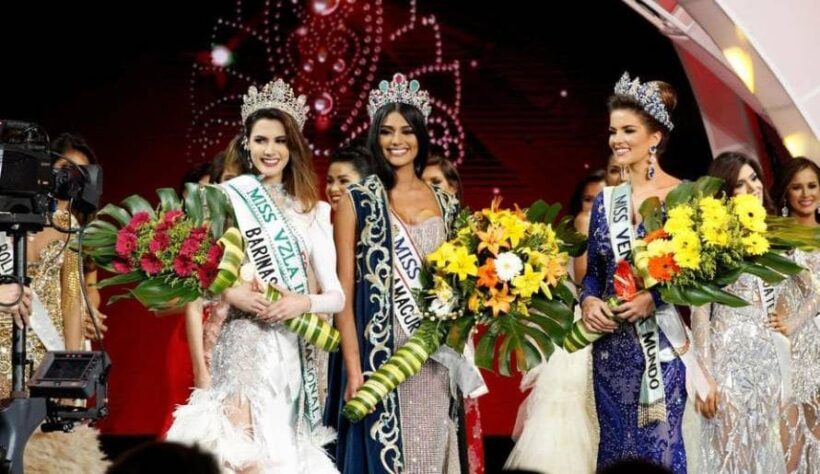 Meanwhile, the event in Bangkok last December also saw the first transgender contestant take part. Miss Spain, Angela Ponce, who underwent gender re-assignment surgery has set pulses racing for different reasons. 
"Trans women have been persecuted and erased for so long. I'm showing that trans women can be whatever they want. I am proud to have the opportunity to use this platform for a message of inclusion, tolerance and respect for the LGBT+ community." she said
Since 2012, The Miss Universe Organisation has lifted its ban on entry for transgender contestants which has raised awareness on the subject. With Catriona Gray from the Philippines taking victory, the Thai capital saw the Miss Universe contest beamed to nearly 200 countries across the world. The TV audience is just as great and usually attracts half a billion viewers every year.
Speaking to Thomson Reuters Foundation, Ponce explained that trans children often have to deal with mental health issues such as depression.
"I was born into a world, into a society which really wasn't prepared for me. So many children face discrimination for being different. It is important to tell them they have a right to be who they are, who they want to be," she added.
In fact, gender reassignment in Thailand has gathered pace as Darren Lyons of MyMediTravel explains;
"Thailand has long been considered at the forefront when it comes to transgender surgery. Gender-affirming surgery is firmly on the map with as many as three patients travelling to Thailand daily for this procedure."
"This is coupled with a growing supply of highly trained surgeons utilising years of experience to provide low-cost medical care to overseas patients. What better way to relax and recuperate post-treatment than at a nearby resort moments from one of Thailand's pristine shorelines."
All of this comes against a large shift in Thai law as the country readies itself to pass a bill allowing same-sex unions. Consequently, they will become the first country across Asia to pass this specific law.
BKK road racing crackdown: 78 arrested with illegally modified motorcycles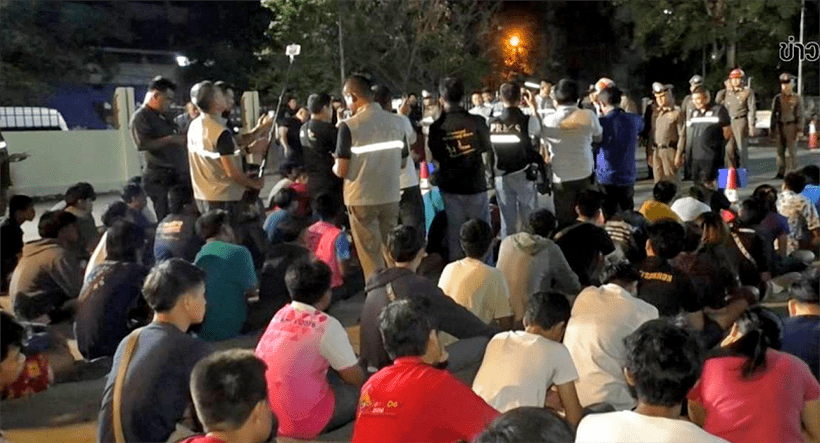 "…those under 18 will be sent for an attitude adjustment in a military camp for seven days."
Samut Prakan police have arrested 78 motorcyclists and seized 85 motorcycles allegedly modified for road racing.
Police staffed the checkpoints on major roads in Samut Prakan last night and into early this morning making the arrests.
Samut Prakan police chief Pol Maj Gen Nithithorn Jintakanon said 25 of the 78 arrested motorcyclists are under 18 and two of the 78 tested positive to drug abuses.
The alleged drug abusers will be sent for mandatory rehabilitation while those under 18 will be sent for an attitude adjustment in a military camp for seven days while the rest were fined, Nithithorn added.
Police also checked 26 motorcycle spare parts shops and found that one shop sold exhaust pipes that were illegally modified to make noises louder than allowed by the law. 21 illegally modified exhaust pipes were seized from the shop.
Police also found 18 big-bike motorcycles making noises louder than allowed by the law so they were prohibited from use for 30 days.
SOURCE: The Nation