British Airways flight buffeted by strong winds – VIDEO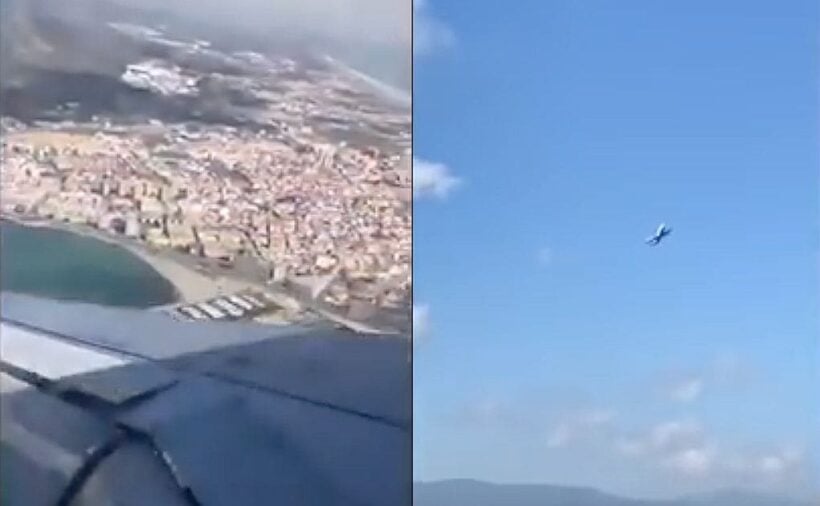 British Airways flight was forced to divert from its planned course after encountering strong gusts off the coast of southern Europe yesterday.
Flight BA492 was scheduled to take off from London Heathrow airport at 8:25 a.m. and land in the British overseas territory of Gibraltar at 12:20 p.m.
But it eventually touched down at 12:41 p.m. in the southern Spanish city of Malaga after strong winds prevented it from landing in its intended destination.
British Airways say that passengers left the flight normally and the company arranged ground transport so that they can continue their journey to Gibraltar.
"Due to strong winds in the Gibraltar area, our pilots decided to land in Malaga as a precaution."
Check out the video from inside the cabin as well as from the ground.


Looking to jettison some items before jetsetting away or chartering a yacht? Look no further than Thaiger Classifieds where you can find and post items, work, property and more for free. Be sure to check out YonderTours for things to do in Thailand and tours across the country.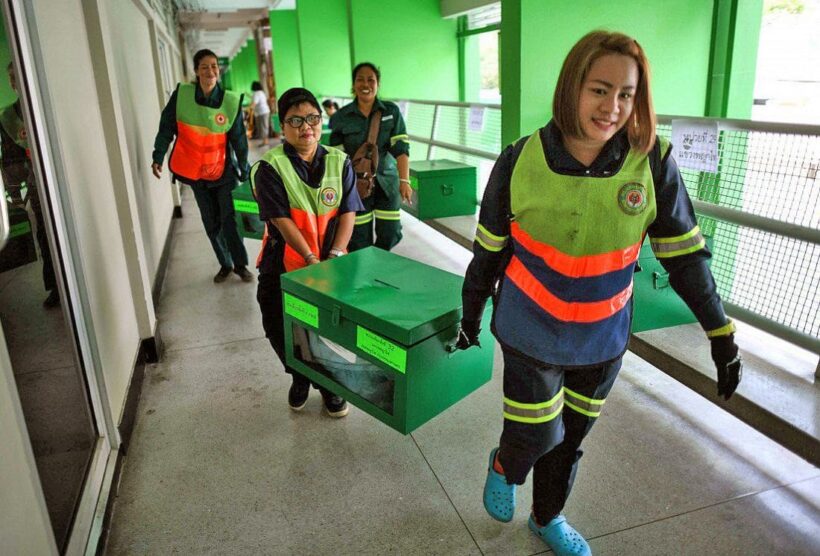 It's been 2,821 days between July 3, 2011 until today, March 24, 2019.
July 3, 2011 was the last time Thais voted in a general election.
That time Pheu Thai, led by Yingluck Shinawatra, won 265 seats in the 500 seat parliament.
It was only the second time in Thai history that a single party won more than half of the seats in the lower house parliament; the first time was in 2005 with Thaksin Shinawatra's Thai Rak Thai Party.
On May 22, 2014 the elected government was swept from power by the National Council for Peace and Order (NCPO), the country's 12th military coup since 1932 when the Kingdom of Siam became the Constitutional Monarchy of Thailand and elected a Parliament.
Now, here we are, 2,821 days later, on a hot, steamy 'summer' day around Thailand when Thais again get the chance to vote. But this time it is a very different political landscape with a result much more difficult to predict than in the past.
1. There are now seven million new voters, all between the age of 18 and 27. They are eligible to vote for the first time and appear to be motivated to have a say in the shape of the new government.
2. In early and absentee voting, along with polls asking the question, up to 90% of Thais will turn out to vote in this election (some voted last week as 'absentees', voting in another province from that which they are registered). In the last election in 2011 the turnout was around 75%.
3. There is a new Charter (constitution) which introduced a new proportional voting system which is thought to favor minor parties.
4. Apart from the 'old' Pheu Thai (pro-democracy, anti-military) and Democrat (pro-loyalist, anti-Thaksin) parties (and a few other proxies), there is now the Palang Pracharath Party, set up to continue the work of the NCPO and has the current PM Prayut Chan-o-cha as their prime ministerial candidate. There is also the youth-focussed and 'progressive' party Future Forward led by 40 year old auto-parts billionaire Thanathorn Jungrungreangkit.
All these separate issues make today's election difficult to predict.
Today's polls close at 5pm and the Election Commission says some votes at smaller booths will be out by 6pm, with a large chunk of votes counted by 8pm tonight.
Polls suggest, and maths proves, that no single party is likely to get a majority to form a new government. Although Pheu Thai is expected to win the highest amount of votes, it will fall short of a majority of seats to form a government or control the election of the next Prime Minister.
An actual result, as parties negotiate with minority parties to form a coalition, and the election (by both houses of Parliament) of the next Thai Prime Minister, could take a few weeks before an official result is announced by the Election Commission.
Today's election, 2,821 days since the last one, will just be a new beginning for a country that struggles with democracy. Whatever the result, it is unlikely to be the end of the two decades of polarised politics and tampering from the country's military.
Happy polling day Thailand.
His Majesty urges Thais to elect 'good people' in today's election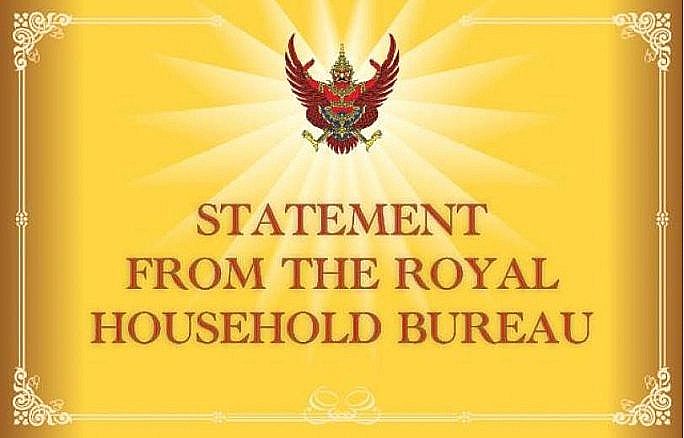 His Majesty the King has quoted from a speech delivered by his father, the late King Bhumibol, to urge voters to elect "good people" to rule the country.
The Royal Household Bureau announced at 8.44pm that His Majesty had instructed the Lord Chamberlain to quote from a royal speech delivered by King Bhumibol at the sixth gathering of National Boy Scouts at the Vajiravudh Boy Scout Camp in Chon Buri province on December 11, 1989, as a reminder to the public.
In his address then, King Bhumibol had said: "Please remember one important thing, that there will be both good and bad people in the country's administration. No one can make all the people good. To keep the country peaceful and in order, though we cannot make all people good we must support goodness.
We must let good people rule and ensure that bad people have no power to cause trouble and turmoil."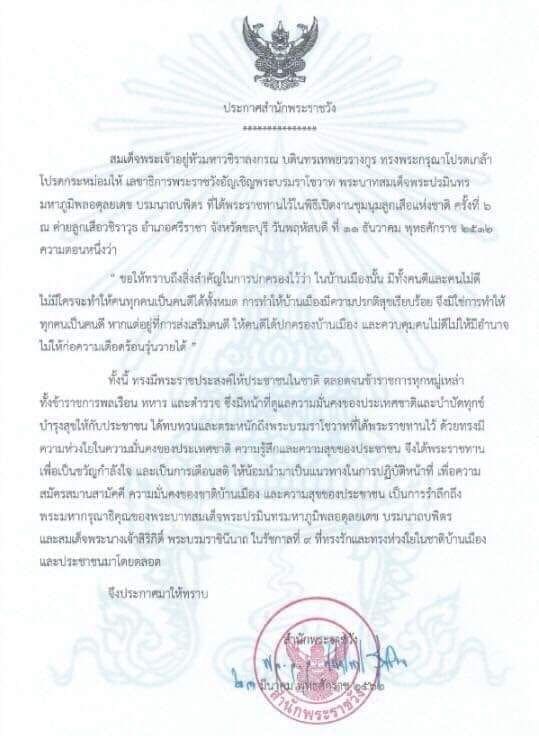 "A clean and fair election", EC assures international delegates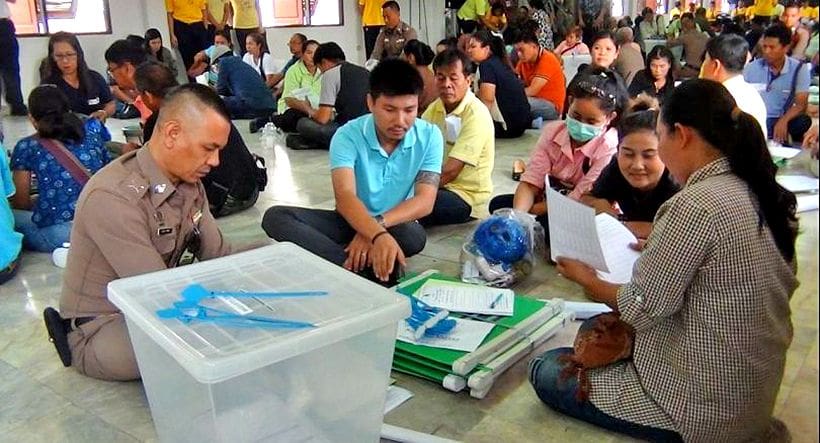 Thailand's Election Commission has assured representatives from 11 nations and one international electoral watchdog organisation of a clean and fair election tomorrow.
The EC briefed representatives of election commissions from Australia, Bhutan, Cambodia, Malaysia, Maldives, Myanmar, Indonesia, Philippines, South Korea, East Timor, and Vietnam at the Rama Gardens Hotel at 9.45am this morning.
Representatives of the International Institute for Democracy and Electoral Assistance also attended the session.
EC secretary general Jarungwit Phumma told the representatives that the EC welcomed them to observe tomorrow's election.
Jarungwit says the EC allowed the representative to monitor the election to show that the polls would be transparent, clean and fair so that the international community would have confidence in the next government.
EC commissioner Wiroj Kowattana assured representatives that the Thai EC was an independent organisation and it was not under anyone's order to 'organise' the polls.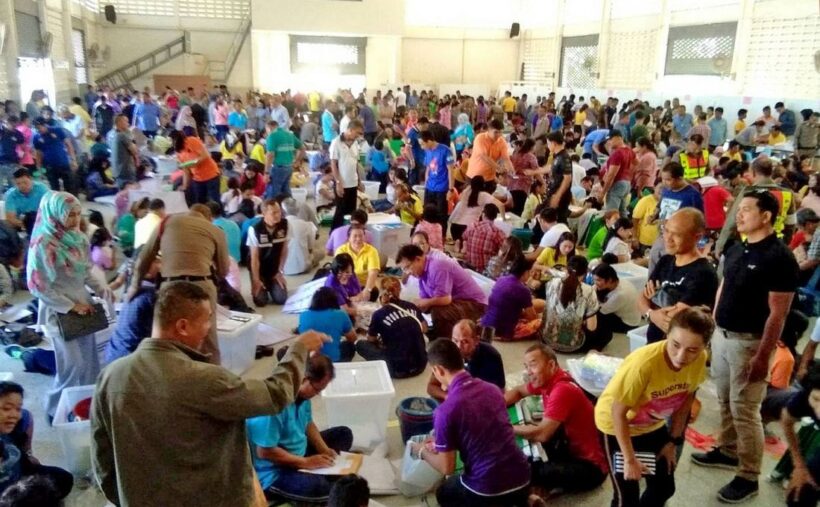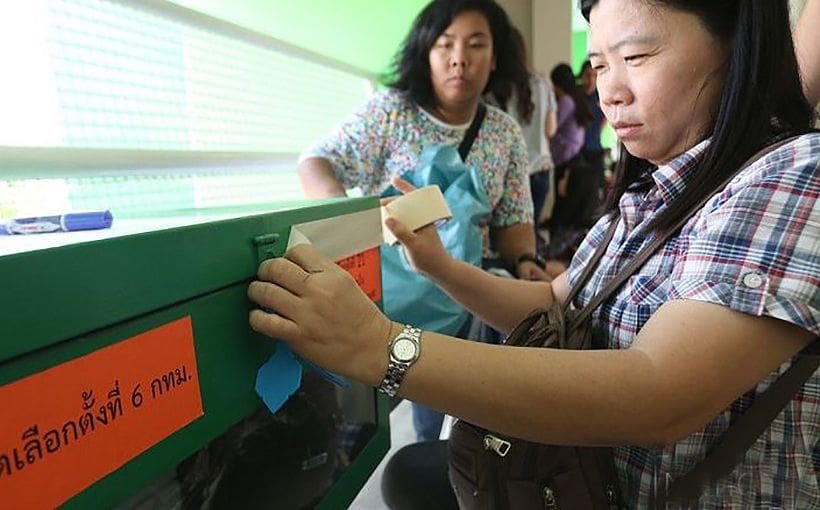 SOURCE: The Nation