Top Ten Hamburgers in Phuket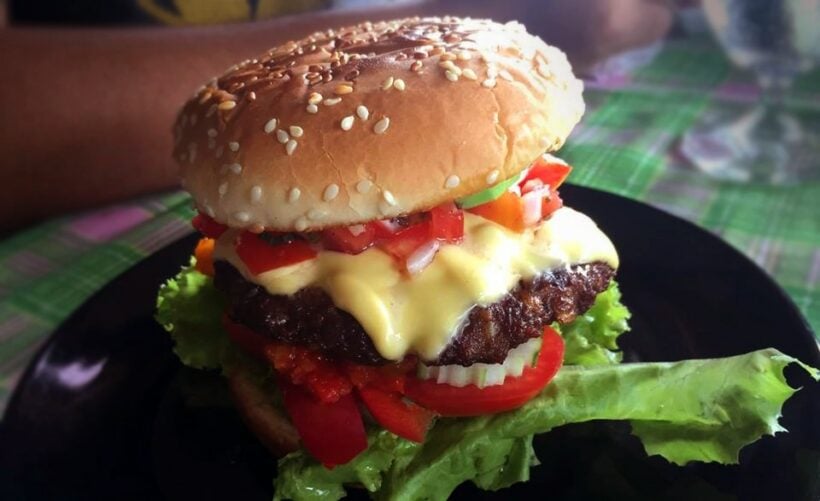 The winner was Thavorn Beach Village & Spa, Phuket Thailand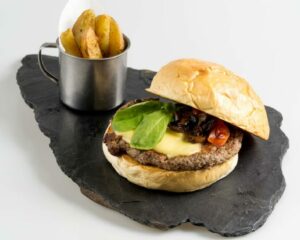 2. 2nd place Novotel Phuket Karon Beach Resort & Spa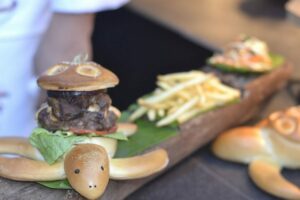 (Photo by real Life)
3. 3rd place Pullman Phuket Arcadia Naithon Beach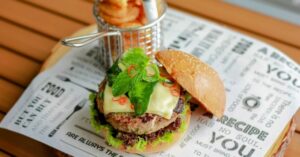 4. Kata Rocks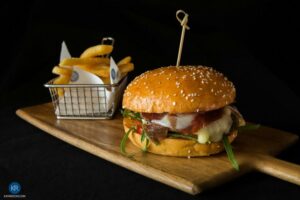 5. Renaissance Phuket Resort and Spa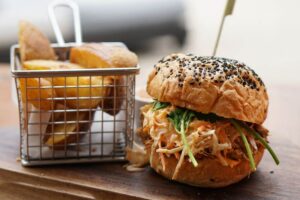 6. Dewa Nai Yang Resort Phuket
7. Diamond Cliff Resort & Spa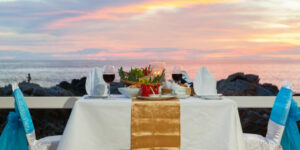 8. Two Chefs Bar & Grill
9. Xana Beach Club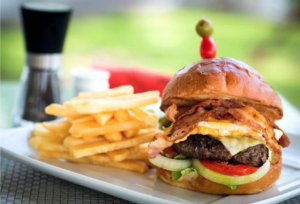 10. Skye Lake Club, Laguna Phuket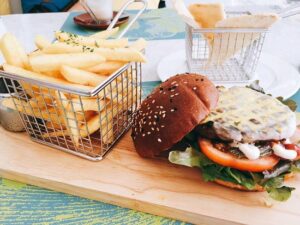 10 + 1. The Frying Kiwi Eatery & Bar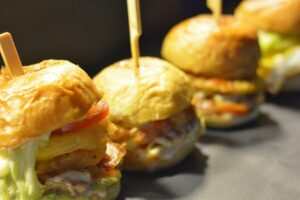 - The Thaiger & The Nation

World's Top Ten off-grid hotel stays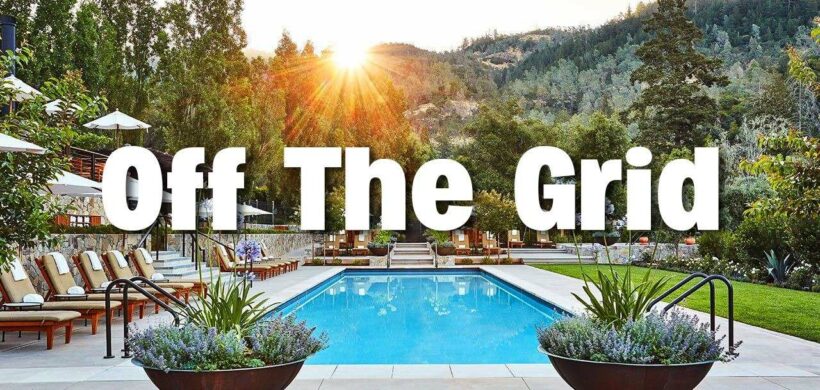 …according to booking website Hotels.com
Want to go 'off the grid'? Escape from the bustling markets, show-pieces and tourist traps around the world? Some of these places don't even have wi-fi.
Hotels.com has launched a new Hideaway Hotels category to help you escape 21st century life for a break The booking website has seen a 60% spike in guests leaving reviews of places they've raved about, specialising in off-grid getaways.
Private islands, hidden spots deep in the woods, places you didn't even know existed. From the arid deserts of the Middle East and tropical mountains of Thailand, the beaches of St Lucia and the icy tundras of Sweden, travellers are looking for new hideaways on their next vacation. There's even luxury tree-house style accommodations in the heart of Phuket.
"Thanks to our 25 million guest reviews, we've seen a huge uplift in desire to escape the city and head for the hills – in some cases, quite literally! Going 'off-grid' seems to be a trend many guests are positively highlighting more and more in their reviews," said Johan Svanstrom, president for the Hotels.com.
Desert Nights
UAE – Anantara Qasr al Sarab Desert – Hotels.com review rating: 9.6 out of 10
Sit back, relax and enjoy peace and quiet in the desert. A hotel nestled among spectacular sand dunes, Anantara Qasr al Sarab Desert is the quintessential "middle of nowhere" hotel. Shoes off, toes in the sand, this breathtaking luxury hotel with spa and safari offers plenty of space to unwind.

Icey Tundra
Sweden – Icehotel – Hotels.com review rating: 8.6 out of 10
This epic location is just the spot to rug up and take a moment frozen in time. There are endless opportunities to chill and hopefully enjoy the stunning Northern Lights. There is a selection of warm and cold room types available, including the Art Suites, each individually hand carved and kept between 5 and 8 degrees Celsius. Take something warm to wear.

Jungle Life
Bali – Four Seasons Resort Sayan – Hotels.com review ratings: 9.4 out of 10
For those seeking a romantic off-the-beaten-track getaway, this resort is a well-hidden gem, rising out of the rice fields above the Ayung River. The 60 guestroom retreat is surrounded by the lush hillside and fragrant gardens of Sayan, offering guests a spiritual epicentre. Feet up – it's time to enjoy the exquisite views and pure luxury.

Cave Dwelling
Turkey – Gamirasu Cave  – Hotels.com review rating: 9.8 out of 10
This hotel is hidden among the beautiful and rugged Cappadocia region in Turkey. The cave rooms are guaranteed to ensure guests avoid a rocky holiday. This quirky hotel offers the ultimate luxury, both underground and off the beaten path.

Treehouse
Thailand – Keemala – Hotels.com review ratings: 9.2 out of 10
This truly remarkable property is a tranquil wonderland set spectacularly above the island rainforest canopy but just minutes from Kamala, a small town north of Patong along Phuket's sandy west coast. The 38 guestroom resort offers free-standing baths, yoga classes and a poolside bar. The stunning Birds Nest villas even offer private infinity pools in the sky! This is remote luxury at its finest (but not TOO remote).

Private Island
Florida, USA – Little Palm Island resort and spa – Hotels.com review rating: 9.8 out of 10
The Little Palm Island Resort and Spa proves the adage that good things come in small packages. An exclusive resort with only 30 guest rooms, it offers spectacular water front views with a private beach, luxurious spa and 5-star restaurant. No holiday will be the same, so guests can enjoy the secluded island and be sure to brag to friends about a truly offgrid vacation in Florida sun.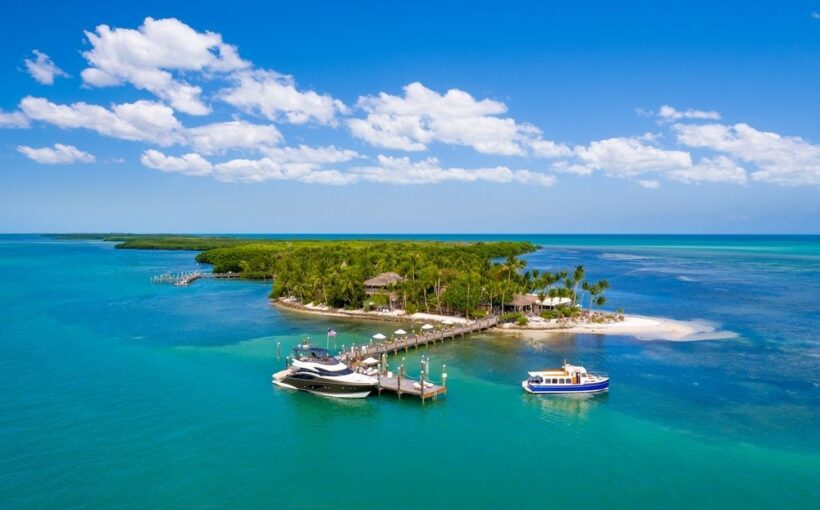 Mountain to Sea Resort
St Lucia – Jade Mountain Resort – Hotels.com review rating: 10.0 out of 10
Overlooking 600 acres of beach, this Caribbean resort is one of the most mesmerising hotels in the world. The resort features a full-service spa, fitness facilities, tennis courts and an infinity pool. Some suites even come with their own pool overlooking the mountains. Its iconic location provides guests with an exclusive sanctuary.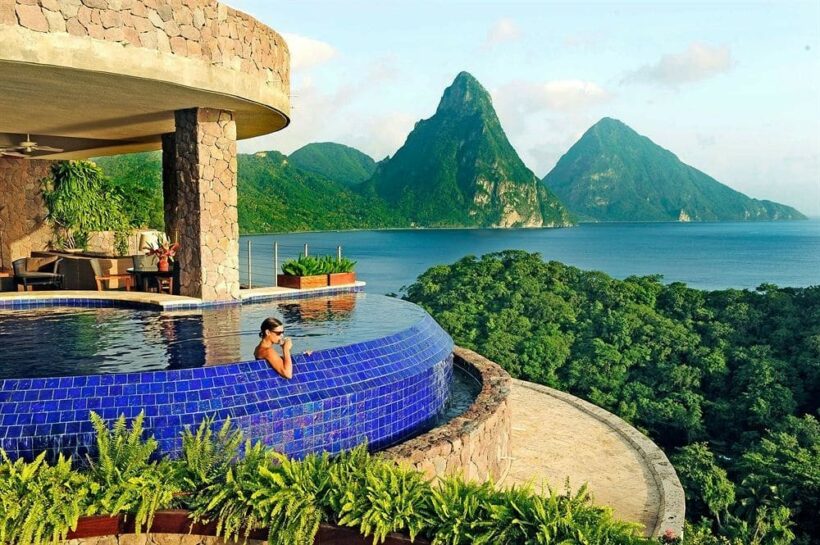 Ranch Life
California – Calistoga Ranch – Hotels.com review rating: 9.6 out of 10
Fantasise about taking a dip in a private canyon in the Napa Valley? Dreams do come true at Calistoga Ranch. The resort offers a true taste of secluded luxury, with private lakes, rolling hills and lush forests. Pull up a sun lounger and sip on some wine to celebrate a supreme holiday.

Rural Retreat
Chile – Remota Hotel – Hotels.com review rating: 9.0 out of 10
Hidden in Chilean Patagonia, the world epicentre of natural beauty, guests can enjoy breathtaking views of this remote paradise. The hotel offers a marina, spa, pool, garden and library. Guests can use this stunning hotel as a base to explore the nearby native forests, islets, ice fields and glaciers.

Silo Stay
New Zealand – Silostay Little River – Hotels.com review ratings: 9.6 out of 10
Go against the grain by holidaying in the quaint town of Little River, New Zealand. Located in the land known as the long white cloud, the refurbished grain silos bring a unique, extraordinary and peaceful experience. This innovative, ecofriendly accommodation is the only one of its kind in the world.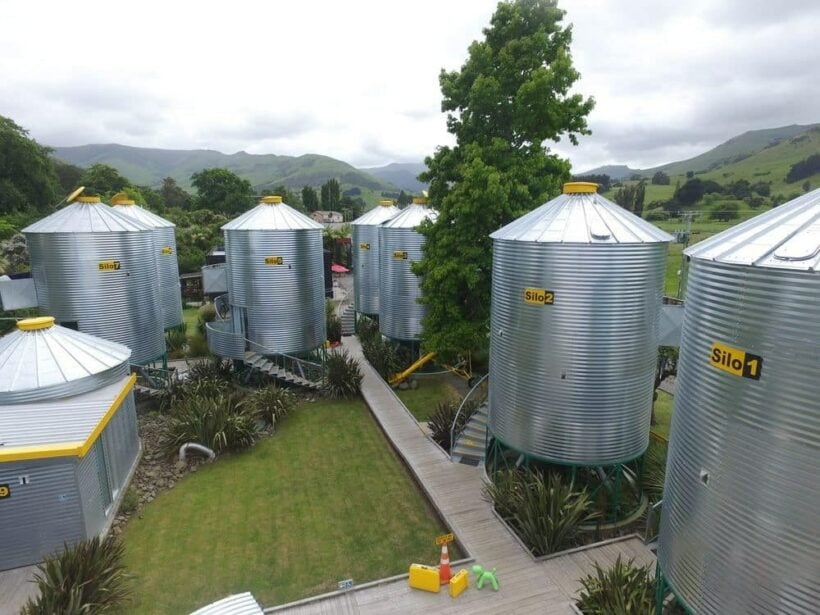 Top Ten ways to cope with the humidity in Thailand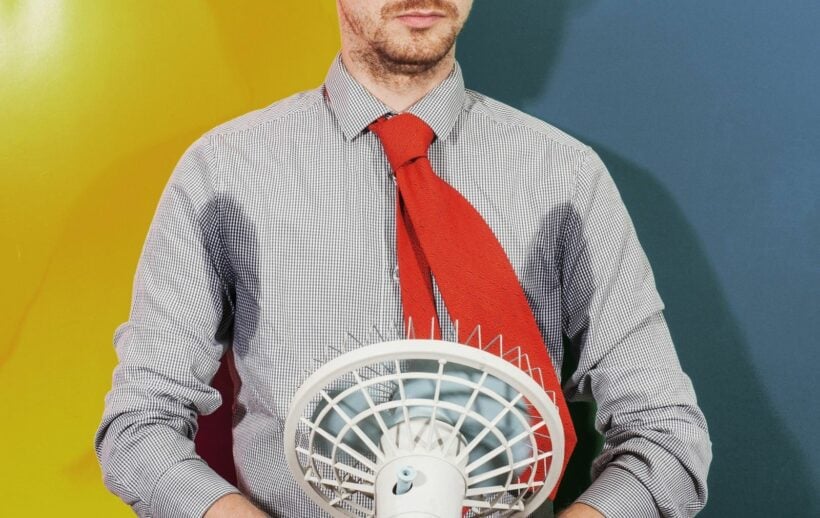 It's humid most of the year in Thailand. In the southern areas, during the 'wet season', it's hot and humid all the time. You will sweat, a lot. Or in the case of ladies, you will perspire. Plenty of showers and common sense are your best simple advice. You WILL get used to it after a month or so and probably never worry about it again. In the meantime…
1. Drink plenty of water
Drink lots of (bottled) water. Don't drink out of the taps, even in the fanciest of hotels. Drinking lots of water will keep you hydrated and help you avoid headache, nausea and dizziness. If you come from a cooler climate you will find yourself needing to drink at least twice as much as you did before. (The Thaiger suspects that the water supply in many built up areas is probably potable these days – the 'don't drink the tap water' story has been around for three decades. But be safe and drink the bottled water, it's very cheap in Thailand.)

2. You need more salt than usual
…but most Thai food has plenty of salt already. When sweating you lose a lot of salt in the form of sweat. Just eating a few Thai meals each day will provide you with all the salt you need. But the evils of adding extra salt aren't quite as evil when living in Thailand.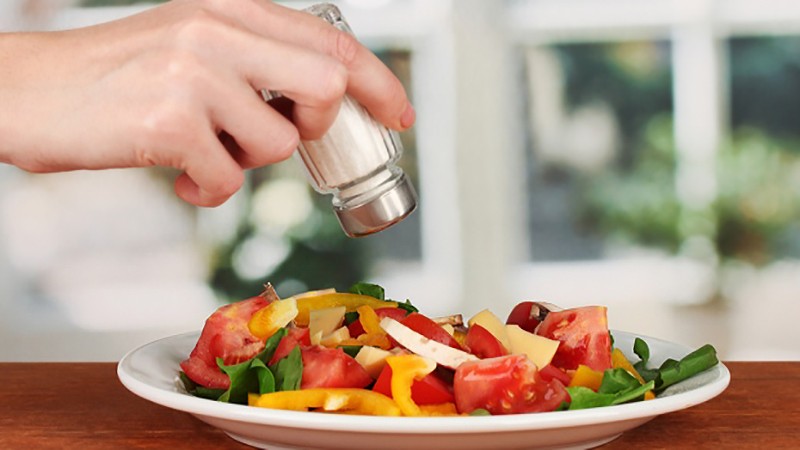 3. Wear loose fitting clothing made from natural fibres
Most of the time you're only going to be wearing a single layer. Go for light colours and natural fabrics like cotton and linen. You will almost never wear a jacket or need a tie. Ladies, think 'hot summer days'. Here's your excuse to wear one of those outrageous tropical print shirts. But don't feel too inclined to get your gear off – the Thai's don't appreciate TOO much skin – respect the local customs regarding skimpy clothing. Speaking of your clothes, beware closing the wardrobe door in the wet season. Without air circulation, after even less than a week, you'll open to wardrobe doors to a sea of black mould. Just leave them open.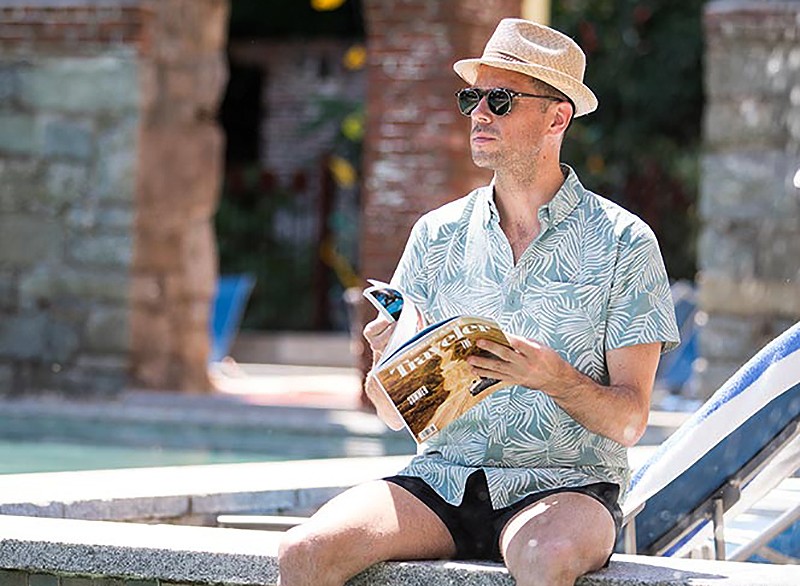 4. Exercise first thing in the morning or last thing at night
Don't exercise in the middle of the day unless you're insane. The heat of the day is best spent shopping, inside an air-conditioned office or as a siesta time. Go for a swim, take a nap. If you do need to be outside refer Item 3! All the running events (getting increasingly popular around Thailand) are held around 4 or 5 am. Get the idea? Take a bottle of water with you and drink more than you might usually drink during your exercise.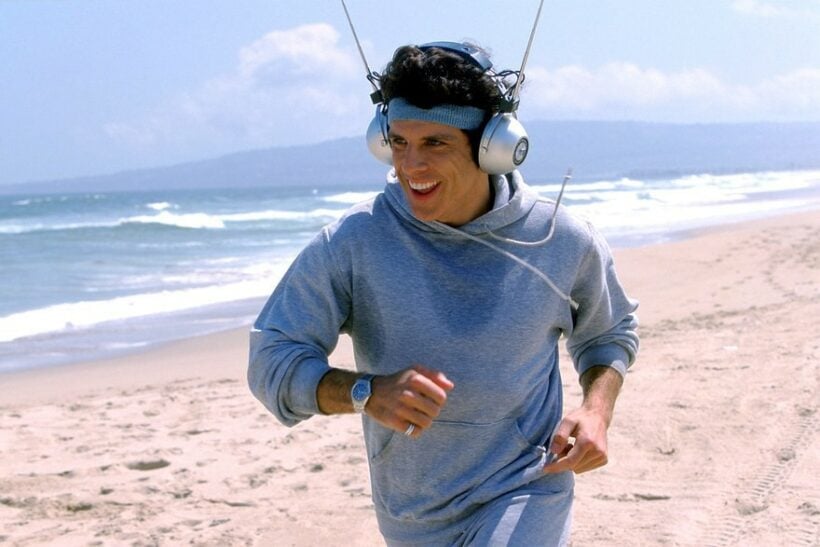 5. Wear a hat
Hats can be fashionable but in Thailand they're also very functional. A hat will stop sweat dripping down your face and prevents the sun hitting you directly on your head, face or eyes. Sunglasses are also very important to protect your eyes from damaging UV. They also tell your brain that it's not quite as bright as it actually is. Shade, generally, is worth pursuing as standing out in the sun, at any time, can really drain your energy and dehydrate you faster. Although the sun light isn't particularly intense, it is hot, hot, hot when added to the humidity level.

6. Take your time – sabai, sabai
There's no need to rush – adjust to a slower pace. Do what the locals do. Thai's rarely rush around and tend to manage their pace to the levels of the heat and humidity. Rushing around will just heat up your body temperature and expose your body to heat-stress. Sabai, sabai (relax!)

7. Avoid air-conditioning, if you can
OK, it's hot, we get it, but AC will likely cause your body even more stress if you spend all day in an air-conditioned room. Seek out cool places, sure, but try a fan, sitting in a cool breeze or under a tree. AC will really dry your air passages and your skin. For sleeping turn on the AC for an hour before you go to bed then use the ceiling fan (or a floor fan) for the rest of the night. Very few locals, even expats, will use AC for sleeping.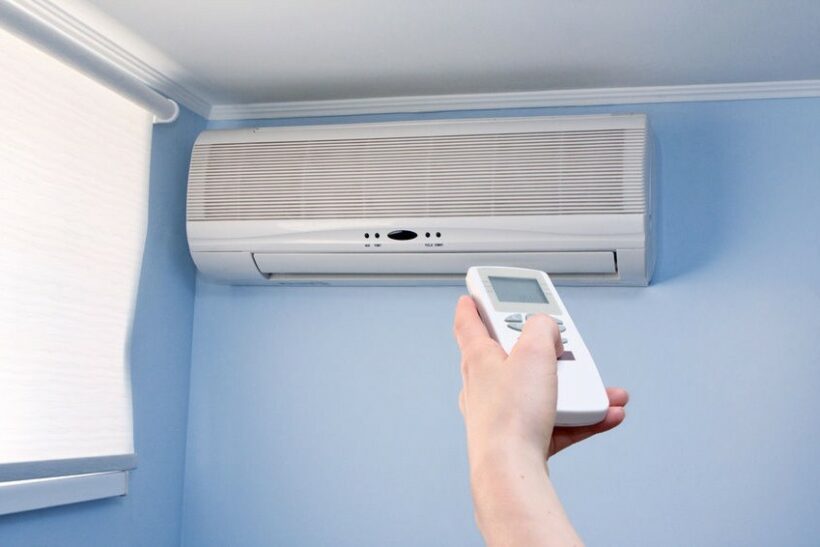 8. When in Rome, do as the Romans do
When it Thailand, watch the locals. They're not running around the streets in the middle of the day and enjoy many showers during the day as well. Turn down the hot water when you head to the shower. Many Thais don't even have hot water connected to their shower. Why bother? Especially if you live in the southern areas where the running water is quite warm, like the tropicals seas. A cold-water shower a few times a day will help keep you cool and refreshed. After showering it's a good precaution to use some talcum powder in the 'nether regions' as sweat build-up and bacteria will thrive in a humid climate, sometime leading to rashes and itching. Nasty!

9. Mop up the sweat
You will sweat. Your body needs to sweat to help maintain your body temperature. A damp towel carried around in a plastic bag will be a perfect way to wipe your face, neck or hands from time to time. Some of us perspire more than others but there's no problem in mopping up the perspiration from time to time – you're not the only one sweating you know.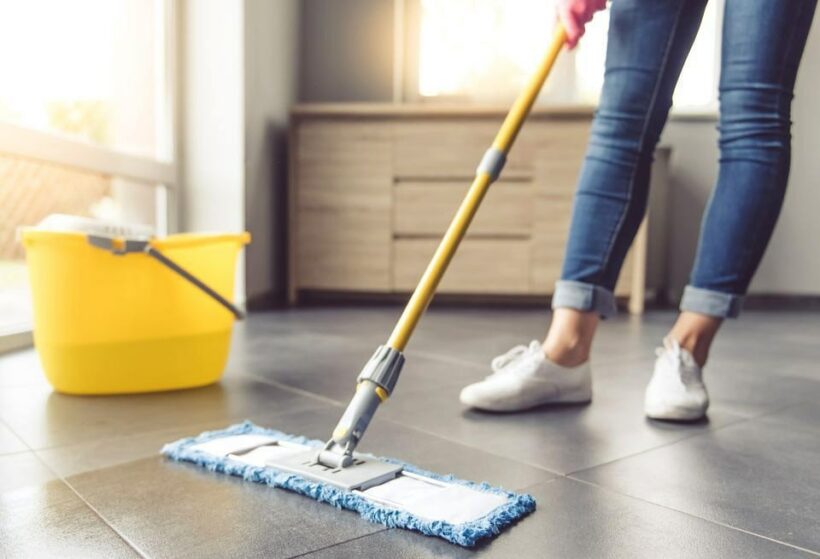 10. Eat healthy, light food
Lighter, less stodgy food is going to make your body work less to digest and keep you feeling a lot cooler and refreshed. Local fresh fruit and salads should be included in a humid-climate diet. Some of the Thai spicy dishes can be quite light as well but maybe keep off the heavier curries until the evening. Coconut water is available everywhere, cheap and very refreshing. You also have the prefect excuse for an ice-cream too!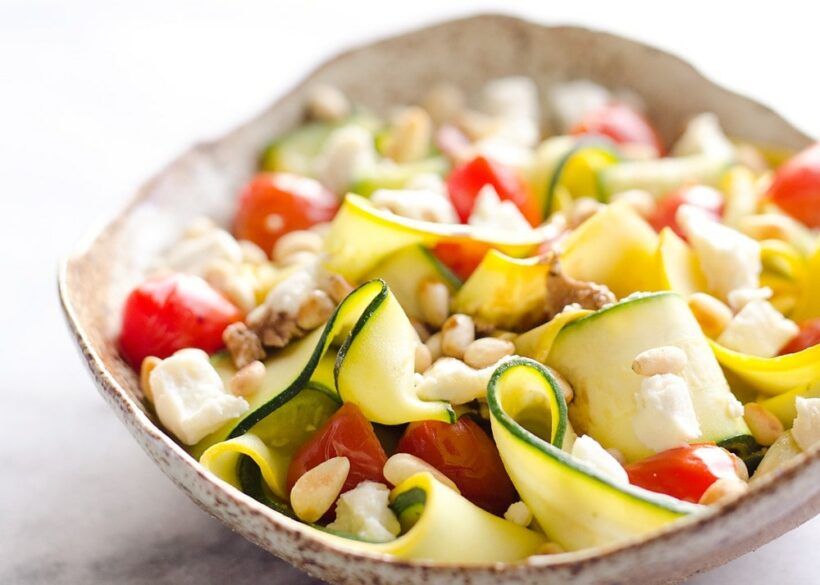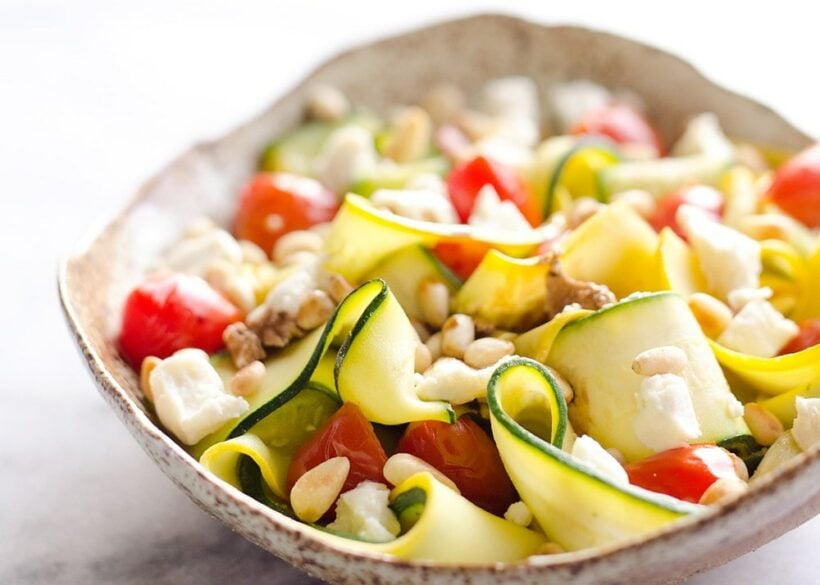 "Best Country in Asia." Japan.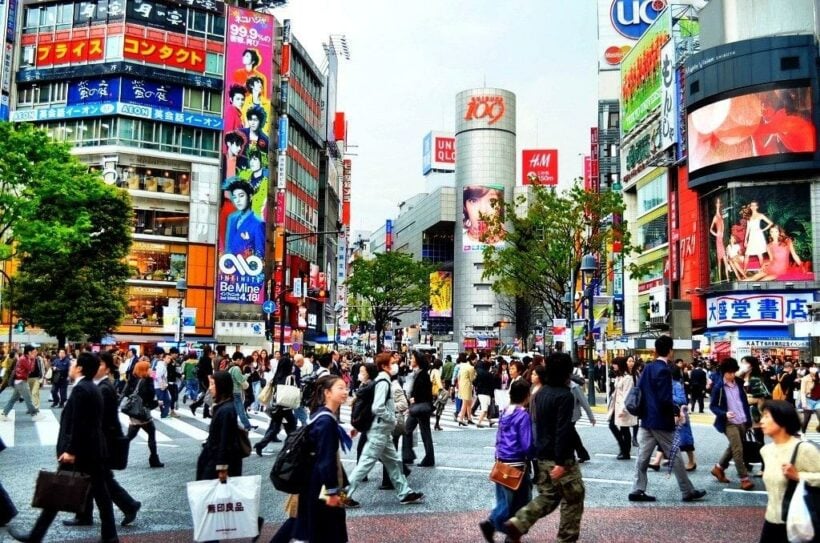 PHOTO: Travelience
"Japan is ranked the best country in Asia and fifth globally. Thailand ranks 27th globally"
DataLeads reports that a survey conducted in 80 countries shows that Japan and Australia are the only Asia-Pacific countries that features in the top 10 best countries of the world.
The ranking of countries is measured through factors like entrepreneurship, openness to business, adventure, citizenship and overall quality of life.
The survey evaluated 80 countries across 24 rankings drawn from a survey of more than 21,000 global citizens measuring 75 dimensions that have the potential to drive trade, travel and investment.
Japan is ranked the best country in Asia and fifth globally. Australia also features in the top ten list of best countries of the world. It is ranked seventh globally and second in Asia. It has scored well on indicators like entrepreneurship, being open for business and cultural influence.

Singapore, the bustling city-island, is ranked 16 globally and third in Asia. The country has high GDP along with a low unemployment rate. However the increasing population has given rise to concerns of income equality and rising cost of living.With world's second largest economy after the US, China is ranked 20 globally and is the fourth best country to live in Asia. Although the country has a booming economy there are concerns like the substantial level of rising pollution in the country that affects the quality of life.
South Korea is ranked 22 globally and is the fifth best country in Asia. The country has witnessed a steady growth and has reduced poverty significantly. It is the world's seventh-largest exporter and 11th-largest economy overall.India is ranked 25 globally and is the sixth best country in Asia.
It is followed by Thailand that is ranked 27 globally and seventh in Asia.Malaysia is ranked 34 globally and is eighth best country in Asia. The country has "gone a long way toward reducing poverty, moving the share of households living below the poverty line from more than 50 per cent in the 1960s to less than 1 percent in 2015".
Malaysia is followed by Indonesia (41), Vietnam (44) and Philippines (49).Sri Lanka is ranked 51 globally and is the 12th best country in the region. Health standards and literacy are high in the country although poverty remains a concern. It is followed by Myanmar (63) and Pakistan (74).
SOURCES: DataLEADS, Asia News Network