Top Ten things to do when it's wet in Phuket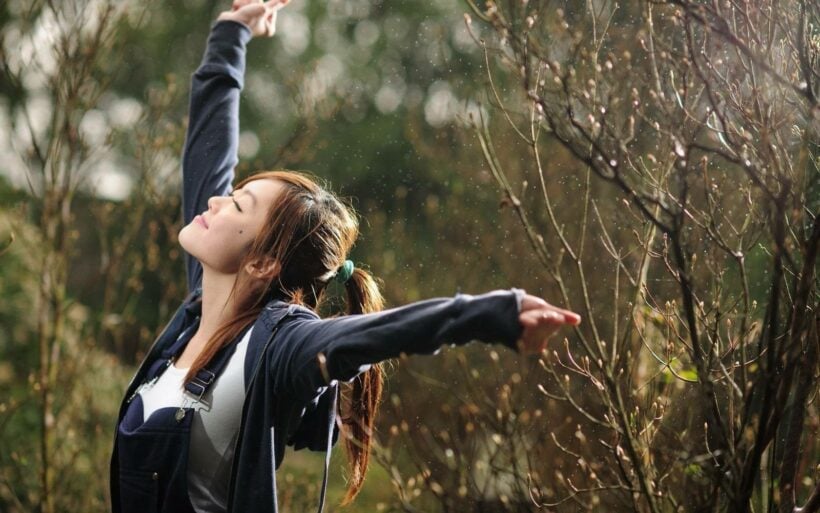 There's a bit of rain around. No worries. It's rainy season and the island looks a lot better when it's all green and we have to fill up the dams. So get over it and try something on our instant list of the ten things you can do when it's raining in Phuket. And, please, add to the list in the comments section on our Facebook page The Thaiger. We'll amend our list with your suggestions.
So here is our completely random Top Ten things to do whilst it's raining.
One of the best shows on the island. There's pre-show 'walk around' displays where you can see Muay Thai matches, traditional Thai villages and elephant shows (you can choose not to attend these if you're sensitive about animal shows). Then it's into the theatre for an astonishing show about Thai culture and history which will blow your mind. For everyone in the family. I've been 20 or more times – always take tourist friends there for a lesson in Thailand 1.0. Almost impossible to explain what you'll see but, believe me, it's worth the price. There's also a mega-international buffet available before the show. Take your appetite.

2. Simon Star Cabaret
There's the famous Simon Cabaret in Patong – this is the companion show in Samkong. Better parking and a newer theatre but much the same show. "The prettiest girls in Asia" they say. Same same but different. Completely family friendly but be prepared for a few questions after the show. Also, if you want to get a picture with one of the performers after the show you'll need to hand over 100 Baht or so for the pleasure.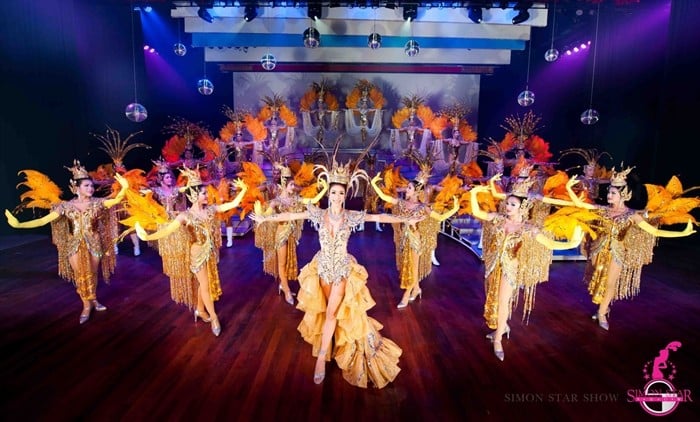 3. Jungceylon and Central Festival Shopping Centres
Head to one of the island's big international shopping centres for some retail therapy. Both have plenty of label brands and excellent food options. There are also excellent cinemas at both locations where tickets will probably cost you a fraction of what you pay in your home country (unless you come from Nigeria where it's quite cheap I hear). Cost around 200 baht+ unless you go on cheap-Wednesday when the tickets are half-price. Car parking can be a hassle so look at taking a taxi.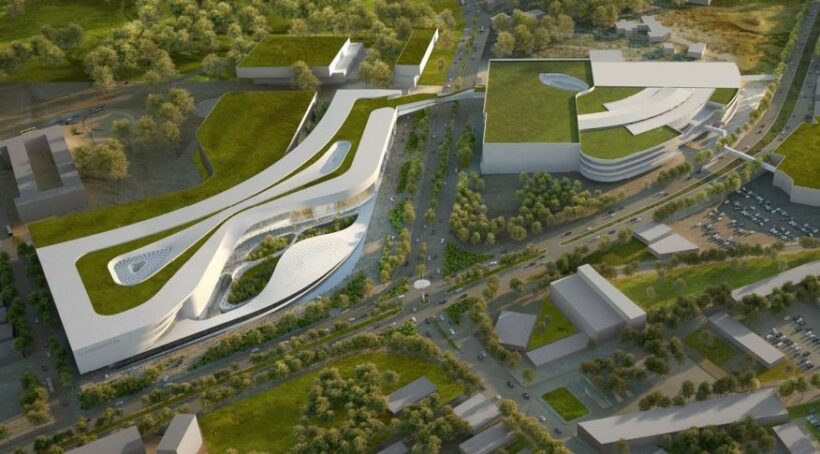 It has been much publicised that riding the incredibly intelligent elephants is cruel. Be part of the change and visit one of the best elephant sanctuarys in Thailand. Education is power, help spread the word that it is no longer acceptable to jump on the saddle. Yes it is an outdoor activity, but you are going to get wet anyway when you wash the elephants so get out there and play with the elephants.
Phuket Elephant Sanctuary is a home for retired working elephants, set on 30 acres of lush tropical jungle. Observe how elephants rehabilitate into forest life after decades of abuse, and experience how incredible the largest land mammal on earth is during a day at our sanctuary.
The Phuket Elephant Sanctuary is a joint partnership between Mr. Montri Todtane, a Phuket elephant camp owner and world-renowned elephant rescuer and conservationist Lek Chailert, founder of Save Elephant Foundation. Over the past 10 years, Lek has been a driving force of change in the industry by inviting elephant riding camp owners to embrace change through the Save Elephant Foundation's 'Saddle Off' program.

5. Have a Thai massage or Spa treatment
You deserve it. There's plenty of alternatives and style of massage all over the island, well, all over Thailand. A traditional Thai massage – firm, medium or light – will be an experience you'll always remember. Don't ask for firm unless you're prepared for some PAIN! Despite the publicity, most massages don't include a happy ending. Unless you're in Patong, you're probably not going to get that 'optional extra'. There are also plenty of spas for all sorts of additional indulgences. Many of the bigger international hotels have excellent spas for 'walk-in' customers.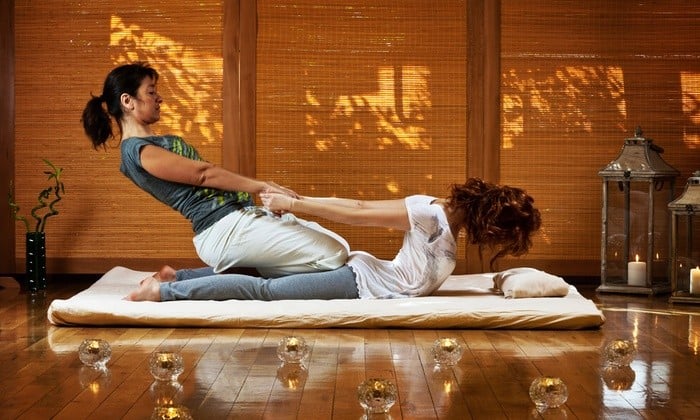 6. Go for a walk on the beach
It's still warm, the beaches are still amazing, the monsoonal air is fresh off the Andaman Sea and you can enjoy the drama of nature doing what it does. Also, be amazed at the people who have paid their hard-earned money to visit Phuket and, whether it's raining or not, are determined to go to the beach. And they do, sometimes with tragic consequences. Always obey the flags on the beach. Red means DON'T GO SWIMMING.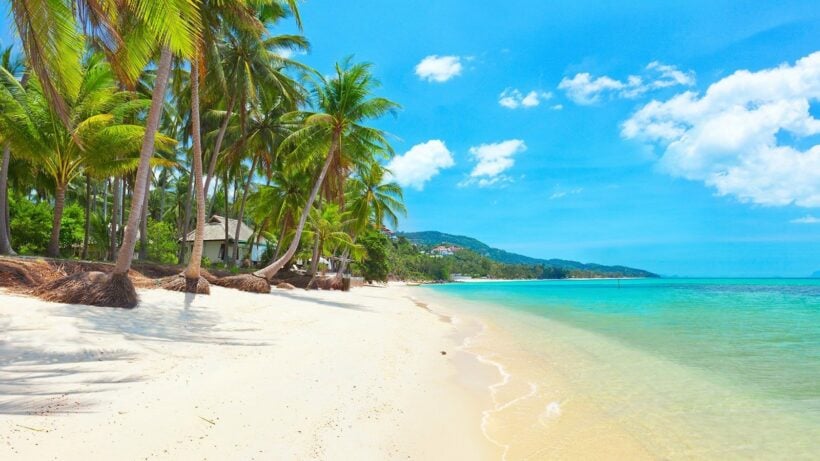 There's bowling alleys at Big C in Kathu and Jungceylon. They're really inexpensive and a great escape for a few hours. Strike or no strike you'll always look like a star in those rental bowling shoes (who have been worn by thousands of people before you… hmmmm). Wear socks.

Located in the very south of the island at Panwa Beach the Phuket Aquarium is an excellent spot to escape the weather and learn about the underwater world around Phuket. It is also safe for the children to roam inside and let them discover the seahorses, turtles and deep sea creatures. Good for a couple of hours, try and plan your trip outside of school pick up and drop off times as the journey South can be a long one.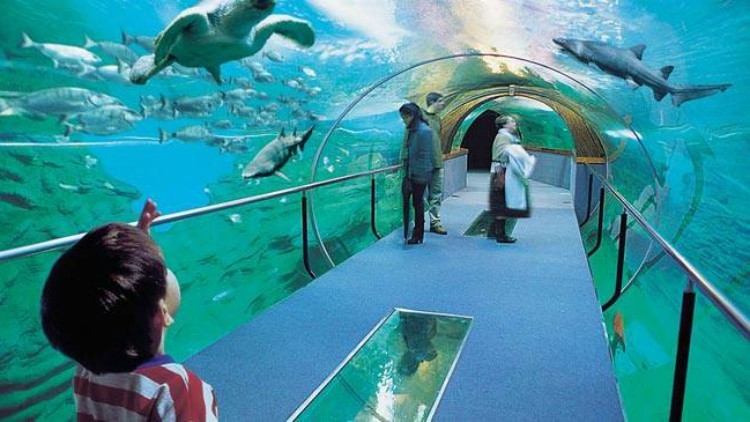 9. Phuket Trick Eye Museum
We love this place. A few hours of optical illusions and laughs. Great for the kids and the big kids as well. Located in the middle of Phuket Town. Take your camera or your mobile phone. An interesting back-story to the franchise of Trick Eye museums about a South Korean artist… you'll learn more about it when you go there.

10. A Thai cooking class
Admit it, we all talk about taking Thai cooking class but few of us do. Hey, why bother with all that pesky preparation, cooking and doing the dishes when we can get magnificent street food for 50 baht, almost anywhere (except Patong where you'll pay a bit more). Most of the larger hotels all have their own Thai cooking lessons. But for the best of the best head to the Blue Elephant Restaurant right on the border of Old Phuket Town for a memorable experience. The Sino-Portuguese building used to be the old Governor's residence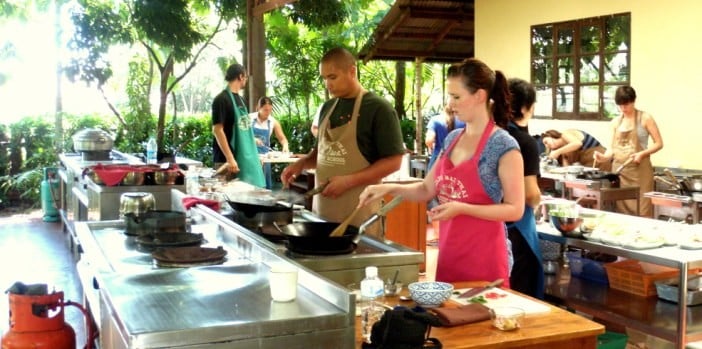 So get out and enjoy Phuket, whether it's sunny or not. Also, if it is raining, remember the rain is warm!
- Tim Newton
Same-sex civil union bill ready for Cabinet in two months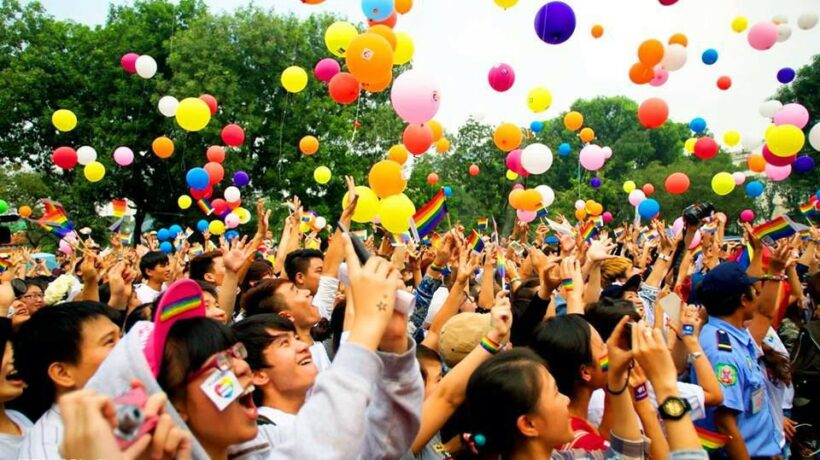 A same-sex civil partnership law should be drafted and discussed before next year's elections.
Pitikarn Sitthidech, the Rights and Liberties Protection Department chief, saystThe law, allowing same-sex couples to formally register as life partners, should be drafted by September.
It would then be submitted to Deputy PM and Justice Minister ACM Prajin Juntong, who would decide whether it should go to the Cabinet, she said.
Pitikarn says the sub-panel drafting the legislation that's been hailed by some as a progressive step towards the legalisation of gay marriage would meet on July 25 to review its 63 articles. Panel members were likely to make adjustments, she said, some based on the experiences of other countries that have adopted similar legislation, such as Mexico, South Africa, Canada, Australia and Britain.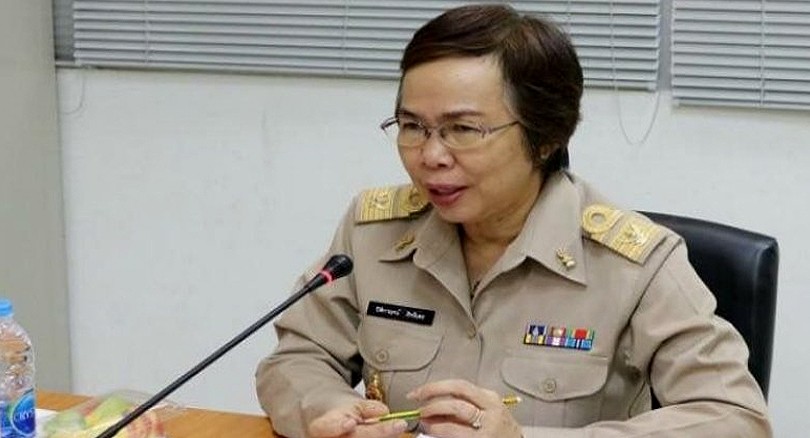 Pitikarn Sitthidech – Rights and Liberties Protection Department chief 
The bill will then be forwarded to the Rights Department's law development committee for further tweaking in September, and then to Prajin, Pitikarn said. She pointed out that the process in some countries had taken up to 10 years, but Prajin wanted to fast-track Thailand's version because of the many LGBT (lesbian, gay, transgendered and bisexual) citizens who deserve the same rights as everyone else.
Pitikarn said Prajin had insisted that the authors of the legislation understand the situation in society well and the sensitivities involved. He wanted guidelines set out to support the status of same-sex life partners registered in other countries who were now living in Thailand to ensure they enjoyed the rights to which they were entitled.
Prajin wanted it made clear which agency would handle registrations once the law comes into effect. And he expects the law to lay the foundation for the legalisation of gay marriage.
"Since the ministry began moving forward on this law, we have received good feedback from the LGBT community and a 60,000-name petition expressing support for the action, as well as much useful information," Pitikarn said.
"I believe many more people are passively supporting this law – the many who haven't yet expressed their LGBT status."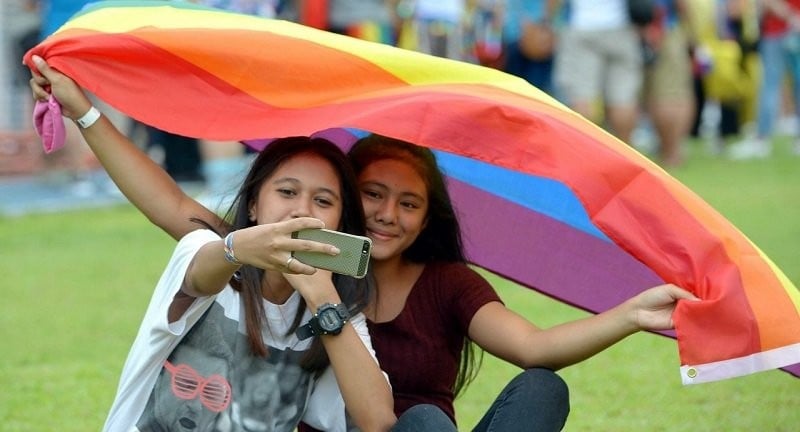 SOURCE: The Nation
Global Green Hotel Report – the third annual edition launched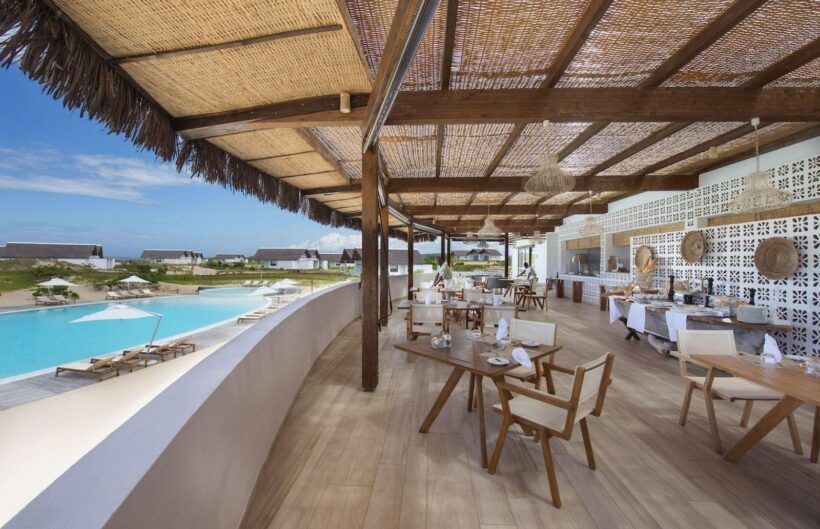 by Bill Barnett of c9hotelworks.com
The Green Lodging Trends Report 2018 (the third annual report) has been launched and will remain open until August 10, 2018. To participate, which is free, hotels need to sign up using the link HERE.
Given the current influx of tourism to Phuket and all resort markets across Southeast Asia, this is a invaluable tool in measuring sustainability and best practices in the local hotel industry.
The Green Lodging Trends Report Survey has the support of C9 Hotelworks, Green Lodging News, Green Key, Travelife, Green Key Global, Horwath HTL, Green Seal, and Boston Green Tourism.
Survey participants have an opportunity to discover new innovative practices that hotels are implementing, use information to improve and ultimately outperform their competitors, and highlight innovations to showcase to the world in the annual trends report.
The goals of the Green Lodging Trends Report are:
Identify best practices in the industry that more hotels can benefit from
Discover innovative efforts by hotels that should be recognized and celebrated
Determine what is trending in hotel sustainability each year and over time
Increase awareness of the performance of individual facilities and the industry as a whole
Create a platform for discussion and spreading of innovation among hotels and their peers, suppliers and customers globally
Create a mechanism for tracking continuous improvement
Assist hotels in consolidating relevant sustainability information to provide customers
The Survey: Each year Greenview devises a survey of about 100 questions covering the latest in operational practices, facility attributes, and outreach programs to conserve resources, reduce carbon emissions, increase guest experience, and make positive community impact. There is no cost to participate in the Green Lodging Survey. Hotels participate by responding to the survey via an online portal platform where work can be saved and answers easily can be updated for the next year's survey.
The Trends Report: Greenview analyzes the results with general trends and highlights exemplary practices and innovations that stand out, serving as a guidepost for the industry and especially the survey participants.
The Benchmarking Report: Greenview prepares a free compare report, confidential to each participant, to serve as a yardstick for a hotel to understand the status of each specific practice within the general participant universe.
The 2017 Green Lodging Trends Report is available at no cost by clicking HERE. The report is based on data from 2,093 hotels in 46 countries and provides industry trends on topics ranging from energy management to communication to – for the first time in its own category – Health & Wellness. The report includes results of 110 best practices in 12 categories.

Boeing says Asian region biggest growth area for aviation in next two decades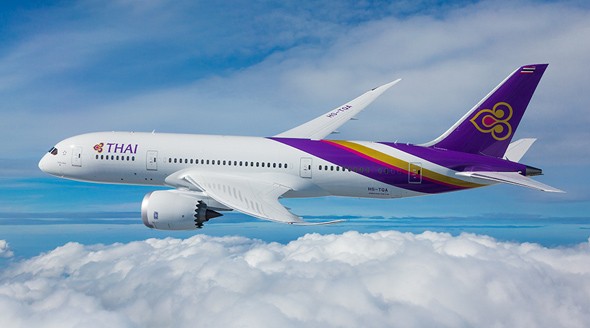 By Data Leads. PHOTO: Thai Airways Boeing 787
Asian countries are estimated to require 16,930 more airplanes by 2037, making the region the fastest growing aviation area in the world.
Boeing's annual forecast, the Commercial Market Outlook, reveals that the world fleet of jet planes would need 42, 370 new planes valued at US$6.3 trillion. The forecast predicts that the global demand for commercial aviation services will create a market opportunity of US$15 trillion.
According to Boeing the region operators will demand 40 per cent of passenger jet deliveries in the next twenty years, more than double the amount as compared to other regions.
China will be a key player in Asia that will contribute to Boeing's growing business in the region. Analysts predict that China's growing middle class will eventually lead to the country overtaking the U.S. within 10 to 15 years as the largest domestic airplane passenger market in the world.  Airplane demands will be highest in the region at 16,930 deliveries valued at US$ 3, 365 billion.

North America is predicted to have second highest demand of airplanes with the requirement of 8,800 deliveries valued at US$1,850 billion.  The aviation industry in the region has been experiencing a steady growth in the last few years. Boeing forecasts that the total fleets will increase 44 per cent in the next twenty years.
Europe will be the third highest region in terms of demand of airplanes and estimated profit that it generates. Edging close to North America, the region is estimated to demand 8,490 airplanes in the coming twenty years. The market value is estimated to be US$ 1,240 billion.
Latin America and Middle East will see the demand in fleet deliveries at 3,040 and 2,990 respectively. The market value is estimated to be US$ 360 billion and US$ 745 billion respectively.  Russia, CIS and African region will see low demand as compared to other regions.  The market value is projected to be US$ 265 and US$ 215 billion respectively.
The Commercial Market Outlook is the longest running jet forecast and considered  as the most comprehensive analysis of the commercial aviation industry.