Top 10 Things NOT to do in Thailand – the basics (2019)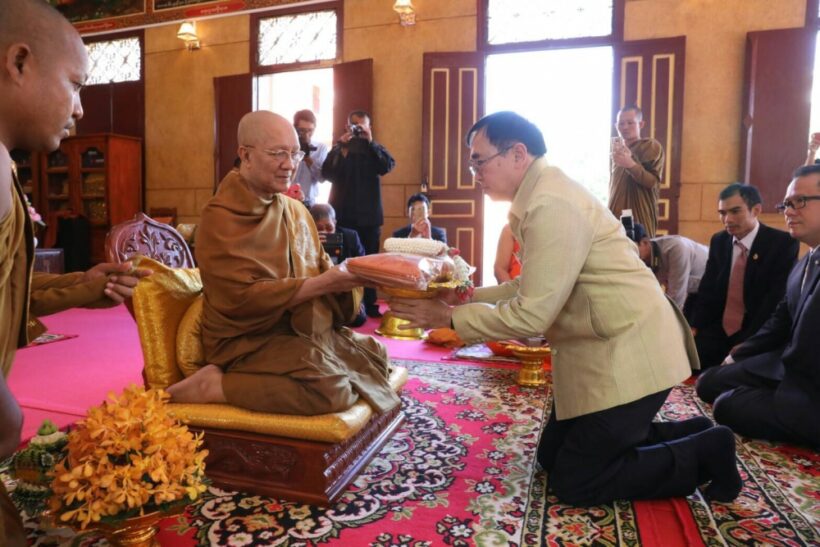 Thailand is a wonderful place, full of new adventures, different cultures and a surprise around every corner. You better believe it. Thailand is unique in the region with very little overt western influence throughout its history and a proud culture that puts the needs of its people first, ahead of appeasing westerners. Most of this is a mystery to be discovered but sometimes you'll just mess it all up by not knowing the basics. Here's Thai culture DOs and DON'Ts Lesson One.
1. Don't point with your feet
…or doing just about anything with your feet. Thais consider the feet the most lowly part of the body (physics and gravity support their contention). As the head is revered as the top of the body and closest to heaven, the feet are close to the ground and just 'dirty'.
So doing anything with your feet, especially pointing with them when seated, is against the grain of Thai culture. It probably goes without saying, you should 't put your feet on tables or on chairs when in the company of Thai people or in public.
Tuck your feet away when seated and try not to point you feet in the direction of a Thai person. For example, if you're sitting cross-legged in the company of Thais you'll probably be inadvertently pointing your feet at someone.
Whilst we're on the feet, remove your shoes when going into a Thai person's home or even some shops and offices. Take the lead of the people before you. If they're taking off their shoes, do the same. You will see a lot of slip-on shoes and sandals worn around in Thailand, for good reason. You're always slipping them on and off.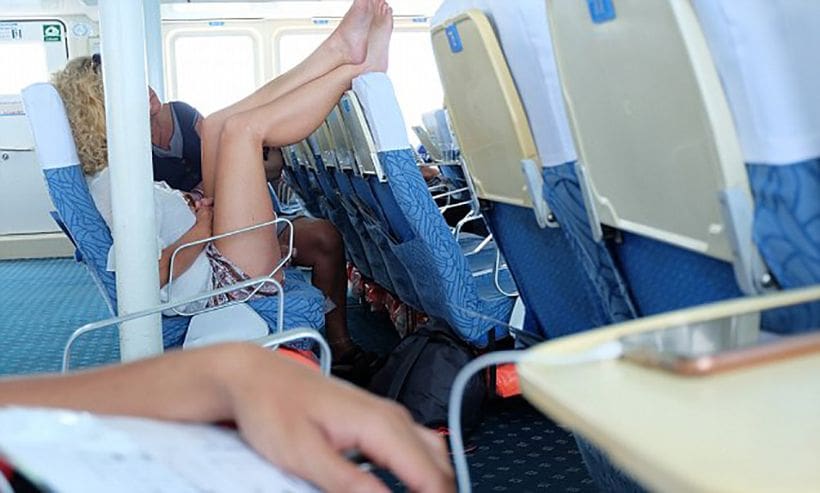 2. Don't touch people on the head
From the feet we head north to the head, the loftiest and most holy part of the body. Touching someone on the head, if you're not intimate with that person or unless they're very young, is going to be taken as an disrespectful or, at least, a cultural faux-pas. Thais take their hair very seriously, washing it often and grooming their 'do' endlessly during the day. Pull up at a set of traffic lights and you will often see the true reason Thai's have large rear-view mirrors on their motorbikes – they will be touching up their hair whilst waiting for the lights to turn green. It's also cited as a reason for the Thai resistance to wearing motorbike helmets.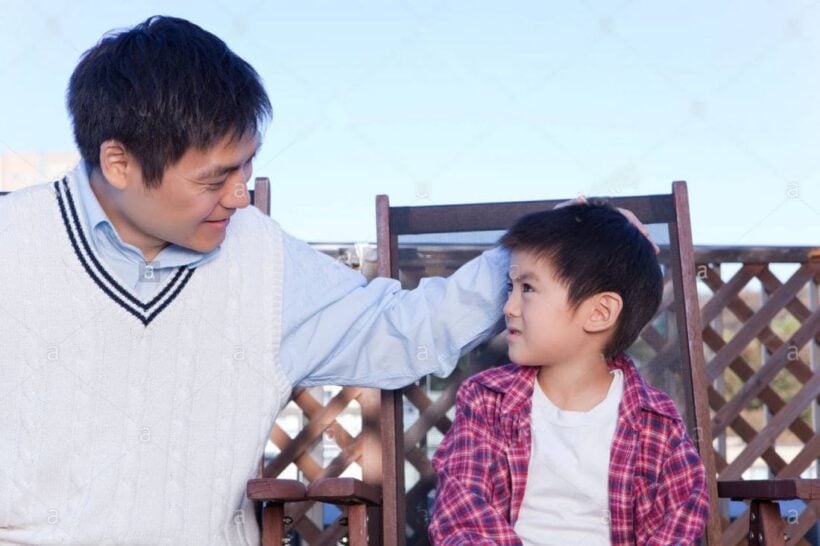 3. Don't flash the flesh
It might be OK to walk around some streets in the world with your top off, bath topless at the beach or get around in the skimpiest of cheeky, skin-revealing outfits. Not so in Thailand. Despite the few notable streets in places like Bangkok, Pattaya and Phuket where you'll see quite a lot of flesh exposed to tantalise customers, Thais are mostly a conservative bunch and will frown on your showing of extra skin when it's not required.
Going into many offices around the Kingdom without the proper attire – not covering your shoulders, knee-length skirts, long pants, no shorts, no T-Shirts, etc – will see you pointed politely towards the exit. This rather conservative attitude towards showing too much skin may seem contradictory in some situations, and it is. Just be guided by what Thais are wearing around you and save the confusion for a discussion between your foreign friends. If in doubt, ask – your hotel reception staff and concierge will provide advice what you should be wearing in most situations.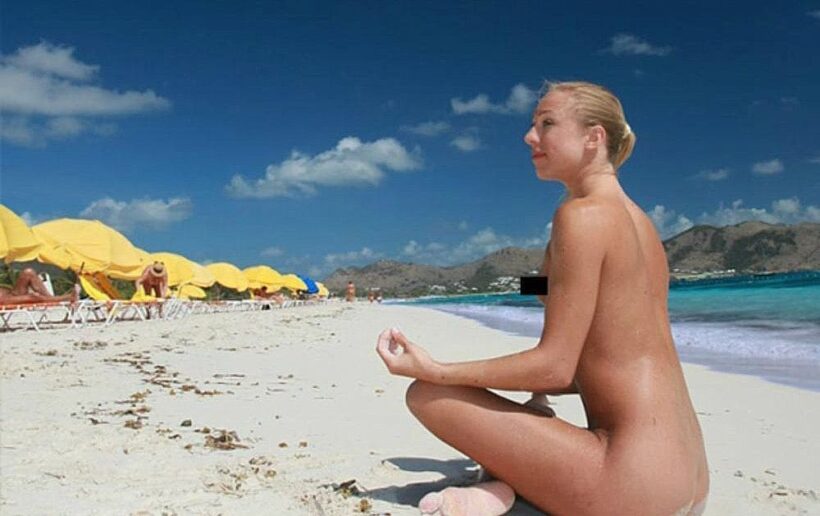 4. Don't discuss the Thai Monarchy
Thailand is indeed a Kingdom, a modern constitutional democracy (sometimes) with a King as their head of state. The Thai King, Rama 10, still retains a highly revered place in Thai society despite the monarch having their absolute powers taken away in a bloodless coup back in 1932.
The current King Maha Vajiralongkorn's father, King Bhumibol Adunyadej, was highly revered during his astonishingly long 70 years on the Thai throne. Through his tireless work for the Thai people, along with effective PR and communication from the Palace (King Bhumibol was an excellent photographer and accomplished musician), he made the position of the monarch much more than just a mere constitutional role.
For these reasons any discussion, at all, about the Thai royal family is strongly discouraged. Be aware of the image of the King on money, numerous signs and images around the country and try and avoid anything that could be misconstrued as offensive towards the royal family. At the very least Thais will be greatly offended. At worst you could end up in jail.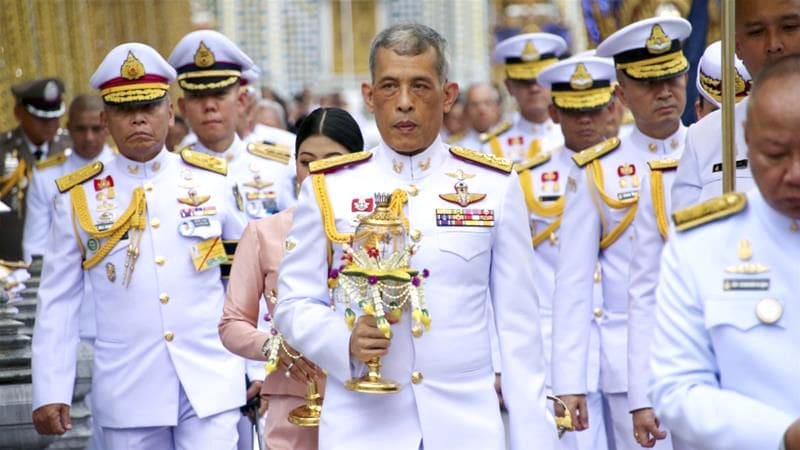 5. Things NOT to do around monks and temples
Most visits to Thailand will include at least one visit to a temple. You will also see monks collecting alms (food offerings) early in the morning as they walk the streets around their temples. Thais have fine-tuned their own version of Buddhism over the centuries with historical and geographic influences fused with aspects of Hinduism and Animism. Just about all young Thai men will become a monk as a right-of-passage, usually in their early 20s as a symbol of respect for their family. You will never really understand Thailand without understanding a bit about Thai Buddhism – it's a lot more than just a religion, it's an intrinsic part of their daily life.
Monks play a special role in Thai society and its best to know what to do when in temples and around monks. These are some general tips but also follow the guidance of the Thais and other people around you if you're not sure.
• Especially ladies, don't touch the monk. If you want to hand something to the monk put it on a table or the ground and let them pick it up. Or hand it to a male who will then hand it to the monk. If they stand, you stand, if they sit, you sit.
• Remove your shoes before entering the temple's most holy areas and try and avoid stepping on the threshold at the top of the steps or at the doorway.
• Walk slowly and keep your chatter to a minimum. Walk around sacred object in a clock-wise direction and back away from any Buddha image and don't turn your back.
• Don't point at Buddha images (more about pointing later) and keep your position lower than the Buddha image or statue at all times.
• Remove your hat and sunglasses, turn off your mobile and remove headphones.
• Taking photos will probably be OK but look out for signs that ask you not to and never get a photo taken when your back is facing the Buddha.
• It goes without saying that you should dress appropriately when visiting a temple. Many temples will have sarongs and shawls available for those who are not appropriately attired.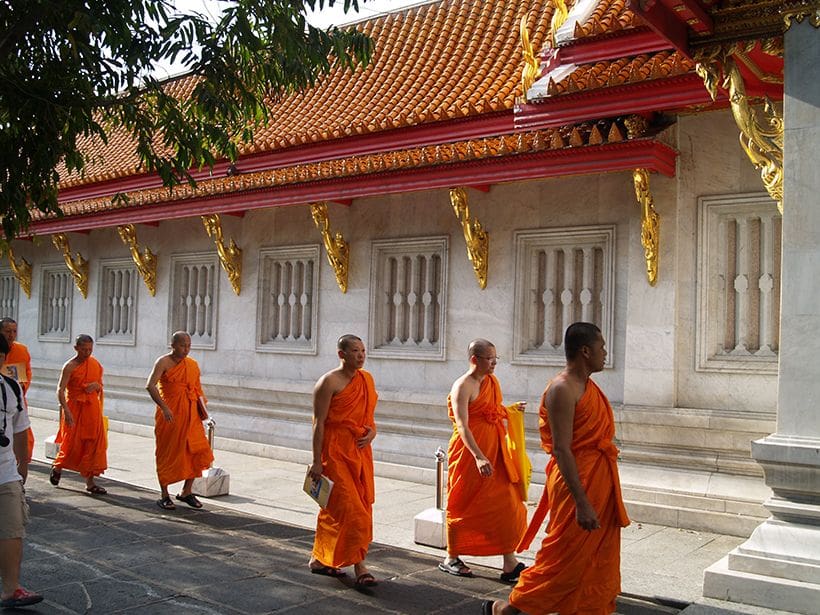 6. PDAs (public displays of affection) are not welcome
Thailand isn't Italy or Spain where public displays of affection are a part of life. And the streets of Thailand aren't all like that girlie bar you visited in Pattaya where the girls were wearing short shorts and a flimsy singlet.
When in public in Thailand you will rarely see any displays of affection towards each other in public. Even simply holding hands may be frowned upon by some older Thais, certainly when you head out of the capital and the tourist spots. If you watch Thai soap operas all they ever seem to do is go in and out of relationships, fight, shoot guns and glare at each other – drama, drama, drama. But in real life most Thais prefer a simpler, gentler life without too much overt physical contact. So keep your romantic moments to yourselves – they probably won't be appreciated on the streets of Thailand.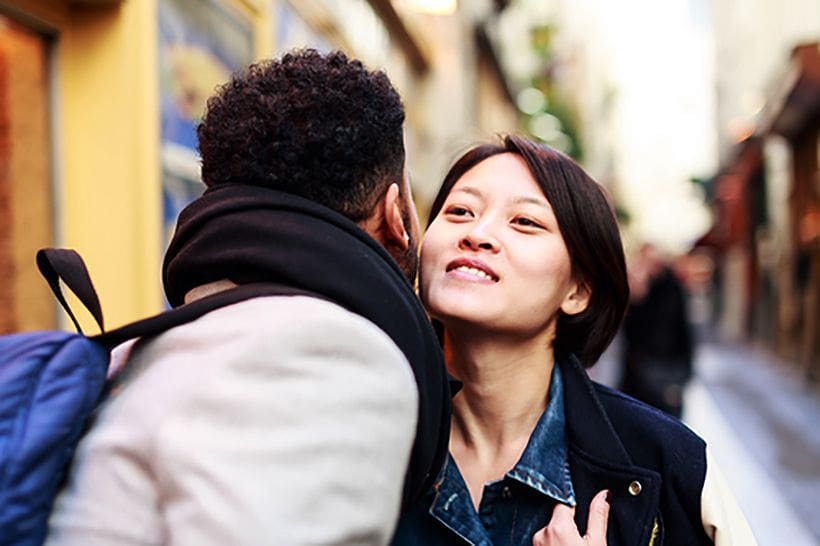 7. Don't lose your cool
…or how to lose friends and not influence people in Thailand. Getting angry, even raising your voice, never goes down well in Thailand. You may have been waiting in the immigration queue for two hours, are trying to get your visa extended or trying to wade your way through the 'labyrinth' a.k.a. Thai Banking! All these things will test your mettle and patience. But don't, just don't, get angry and try and shout your way out of the situation.
It will never, repeat NEVER work in Thailand. Thais really hate conflict and raising your voice or losing your temper will be seen by most Thais as a sign of madness.
The young lady behind the service counter or the poor officer sitting behind the immigration counter will likely smile at you whilst you rant on about your 'rights' and that you 'know somebody'. Once you're finished they either walk away or completely ignore you and start serving the next person like you never existed.
If you run into Thai police, same applies x 10. If you think getting into any argument with the Thai boys-in-brown is a good idea we can guarantee that you will come off second best every time. In all situations never lose your cool, try and be polite and take a deep breath.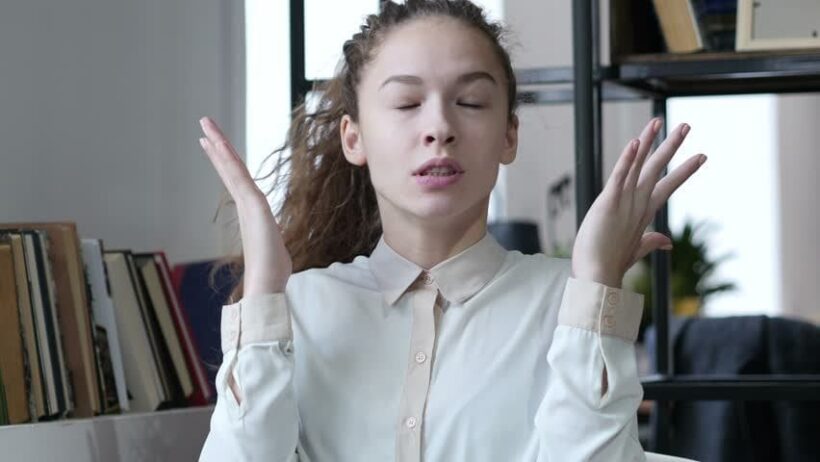 8. Dress up, not down
You're here for a relaxing holiday but keeping neat and clean, no matter what you're wearing, will be appreciated by Thais. Whilst your skimpy beach wear will likely be tolerated and your singlets will be OK for wandering around the streets in the tourist areas, a smart pair of shorts and a nice shirt or blouse is going to earn you big points in the eyes of your Thai hosts. Wearing nice shoes is something that is also appreciated. When meeting Thais, even in business situations, don't be surprised if they check out your shoes with a discreet glance down.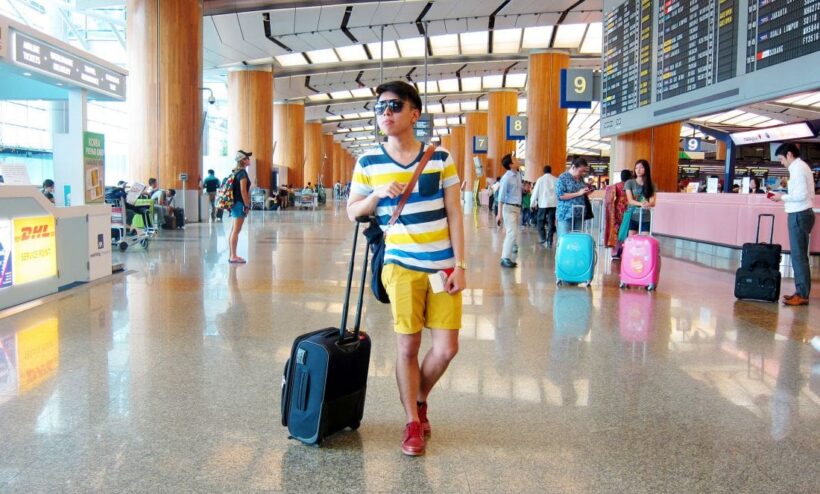 9. Don't whistle at night and other superstitions
Don't whistle at night. It's a Thai superstition that you will call in the ghosts and other bad spirits if you whistle in the evening. Generally, Thais don't whistle at any time but if you are a happy whistler better to keep it to the shower and not try and impress the locals with your whistling skills whilst in Thailand in the evenings.
Whilst we on superstitions, Don't cut your hair on Wednesdays, if you eat the last piece of food on the plate when sharing you will get a handsome boyfriend or pretty girlfriend, don't leave home if you hear a gecko, if your right eye twitches it means something bad is going to happen but if it is the left eye you will have good luck, you will see a ghost if you bend down and look between your legs, your finger will fall off if you point at a rainbow, consult the monk to decide on the best day for your wedding or buying a new car, toot your horn when passing a temple or shrine… we could go on but let's move onto Number Ten.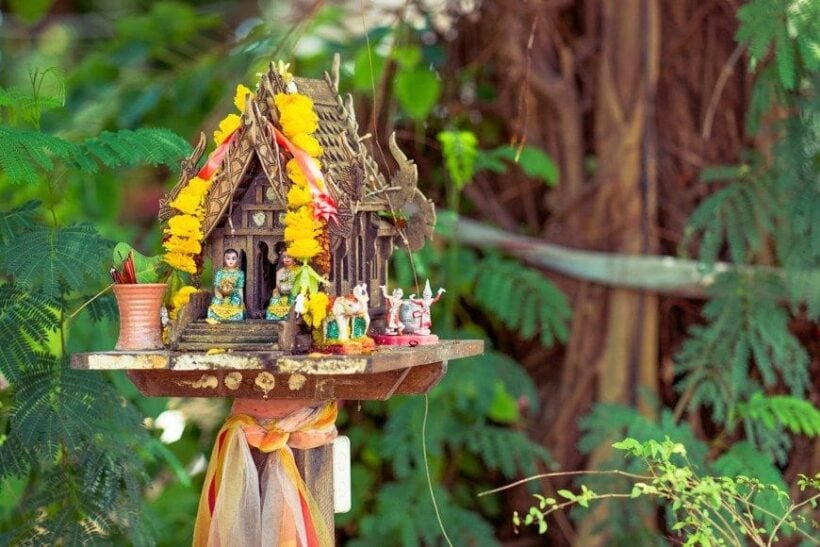 10. Don't take things too seriously
Mai phen rai & sabai sabai
Translated 'don't worry/no worries' and 'relax, take it easy'. These two phrases sum up a lot of Thai thinking. Put simply, don't think too much about things in Thailand. Many things will simply not have a reason or purpose and your western logic and thinking simply will not be applicable in many confusing moments in the Land of Smiles. Many expats use the code 'TIT' when confronted by some of the seemingly absurd things that happen in every day life living in Thailand – 'This Is Thailand'. And it is.
Enjoy the roller coaster because it's THEIR country, THEIR culture and THEIR way of life. Expecting things to be like your country will just get you frustrated so enjoy the adventure. For every little annoyance you will be rewarded with many more wonderful moments and a lifetime of memories.
10a. Don't point with your index finger
We said we'd say something about pointing. Don't point with your finger. If you want to indicate something and draw attention to it, point with your fingers together and hand held sideways. Pointing with your index finger is considered rude and only done as a derisive gesture. There are a few other hand gestures to talk about but we'll leave that for another Top Ten on another day.
Having said that, there is an article called Thais Pointing at Things which celebrates the irony that Thais, indeed, love pointing at things.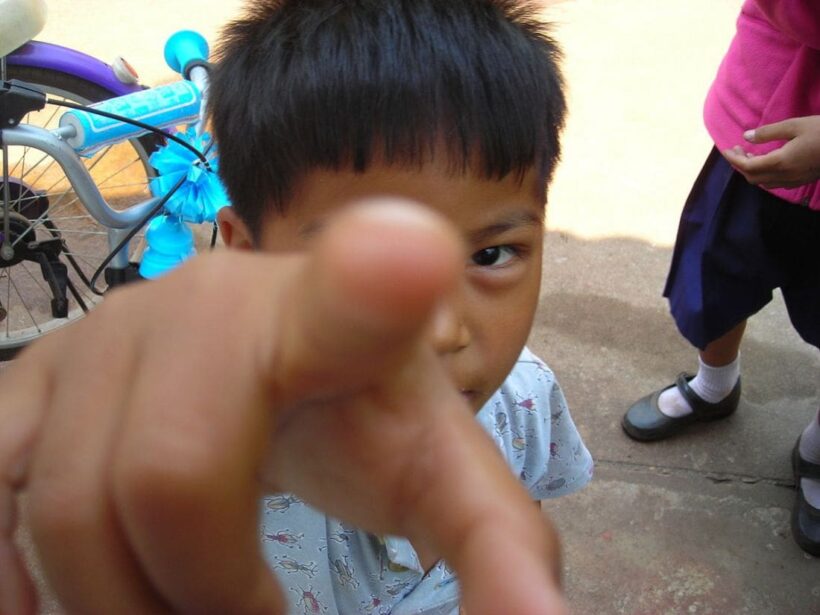 As a footnote we should say that, although these ten recommendations about Thai culture are a good guide, there may be local nuances around the country. From north to south, east to west, city to up-country, Thailand has a lot of variations, accents, foods and traditions.
Many of these things in our Top 10 are traditional cultural faux pas and perhaps less commonly frowned upon in modern times but they still prevail with the older generation.
You'll find that the Thais will tolerate western culture more easily in the tourist areas. Enjoy discovering Amazing Thailand.
Keep in contact with The Thaiger by following our
Facebook page
.
Top 10 ways to cope with Thailand's humidity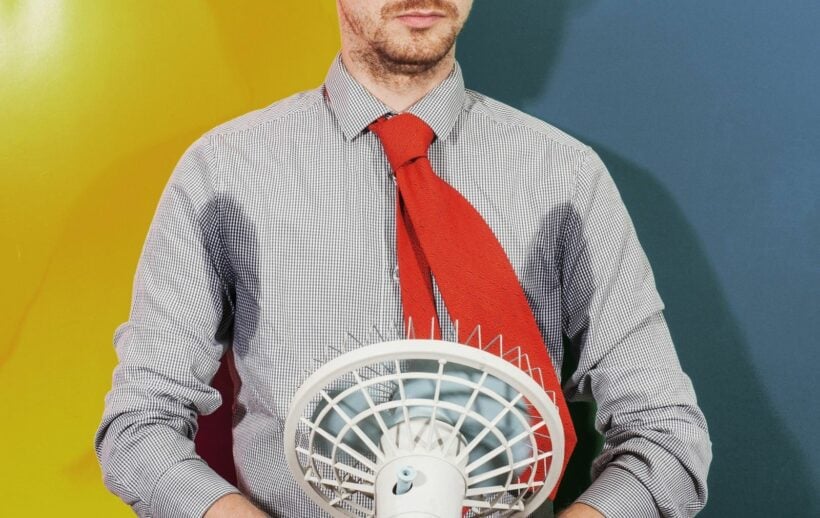 It's humid most of the year in Thailand. In the southern provinces during the 'wet season', it's hot and humid all the time (May – November). You will sweat, a lot. Or in the case of ladies, you will perspire… or 'glow'. Plenty of showers and common sense are your best advice. And drinking lots of water. You WILL get used to it after a month or so and probably never worry about it again. In the meantime, here's the Top 10 ways to do something about it…
1. Drink plenty of water
Drink lots of (bottled) water. Don't drink out of the taps, even in the fanciest of hotels. Drinking lots of water will keep you hydrated and help you avoid headache, nausea and dizziness. If you come from a cooler climate you will find yourself needing to drink at least twice as much as you did before.
Don't be a hero, drink plenty of water. It's very cheap at convenience stores or many hotels provide some drinking water for free each day.

2. You need more salt than usual
…but most Thai food has plenty of salt already. When sweating you lose a lot of salt in the form of sweat. Just eating a few Thai meals each day will provide you with all the salt you need. But the evils of adding extra salt aren't quite as evil when living in Thailand. Drinks like Gatorade (there are other brands), will keep your salt and electrolyte levels up.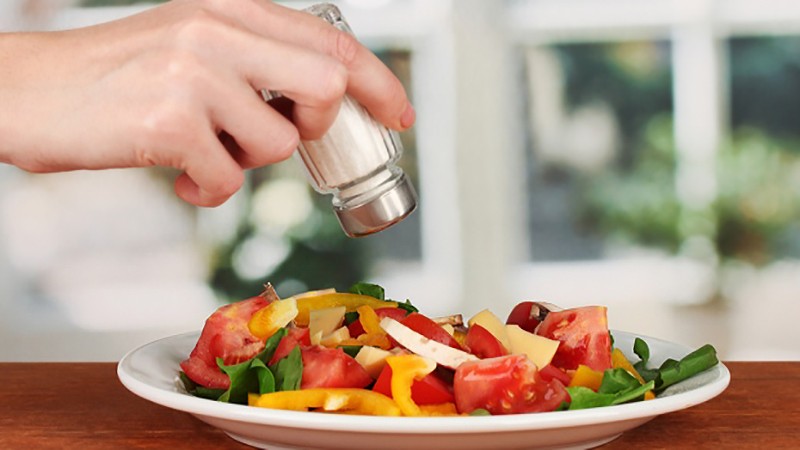 3. Wear loose fitting clothing made from natural fibres
Most of the time you're only going to be wearing a single layer. Go for light colours and natural fabrics like cotton and linen. You will almost never wear a jacket or need a tie. Ladies, think 'hot summer days'. Here's your excuse to wear one of those outrageous tropical print shirts. But don't feel too inclined to get your gear off – the Thai's don't appreciate TOO much skin – respect the local customs regarding skimpy clothing. Speaking of your clothes, beware closing the wardrobe door in the wet season. Without air circulation, after even less than a week, you'll open to wardrobe doors to a sea of black mould. Just leave them open.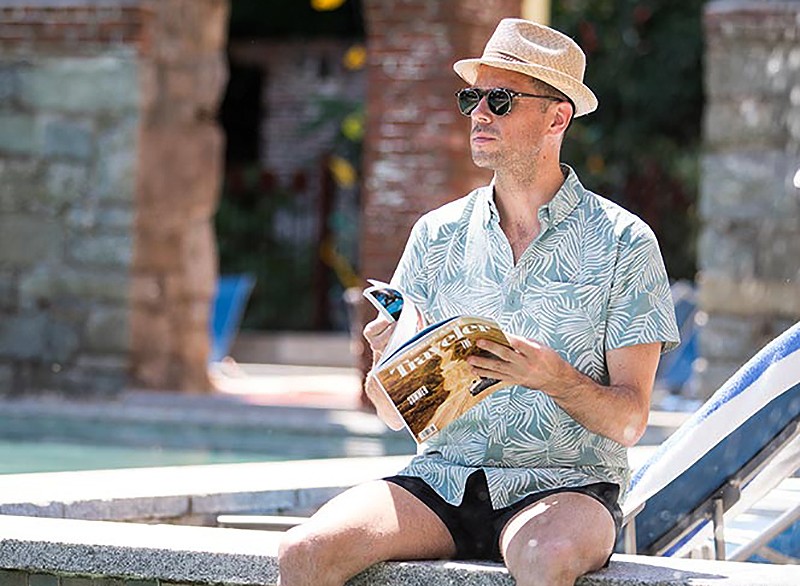 4. Exercise first thing in the morning or last thing at night
Don't exercise in the middle of the day unless you're insane. The heat of the day is best spent shopping, inside an air-conditioned office or as a siesta time. Go for a swim, take a nap. If you do need to be outside refer Item 3! All the running events (getting increasingly popular around Thailand) are held around 4 or 5 am. Get the idea? Take a bottle of water with you and drink more than you might usually drink during your exercise.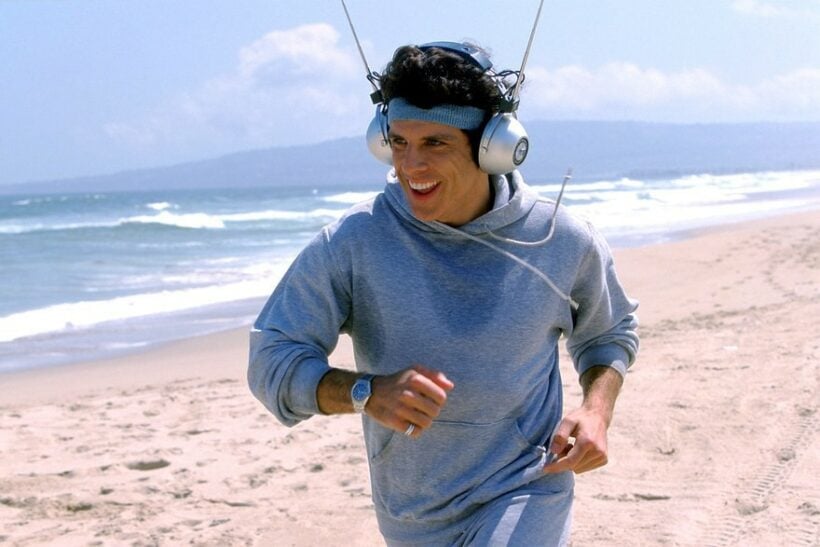 5. Wear a hat
Hats can be fashionable but in Thailand they're also very functional. A hat will stop sweat dripping down your face and prevents the sun hitting you directly on your head, face or eyes. Sunglasses are also very important to protect your eyes from damaging UV. They also tell your brain that it's not quite as bright as it actually is. Shade, generally, is worth pursuing as standing out in the sun, at any time, can really drain your energy and dehydrate you faster. Although the sun light isn't particularly intense, it is hot, hot, hot when added to the humidity level.

6. Take your time – sabai, sabai
There's no need to rush – adjust to a slower pace. Do what the locals do. Thais rarely rush around and tend to manage their pace to the levels of the heat and humidity. Rushing around will just heat up your body temperature and expose your body to heat-stress. Sabai, sabai (relax!)

7. Avoid air-conditioning, if you can
OK, it's hot, we get it, but AC will likely cause your body even more stress if you spend all day in an air-conditioned room. Seek out cool places, sure, but try a fan, sitting in a cool breeze or under a tree. AC will really dry your air passages and your skin. For sleeping turn on the AC for an hour before you go to bed then use the ceiling fan (or a floor fan) for the rest of the night. Very few locals, even expats, will use AC for sleeping.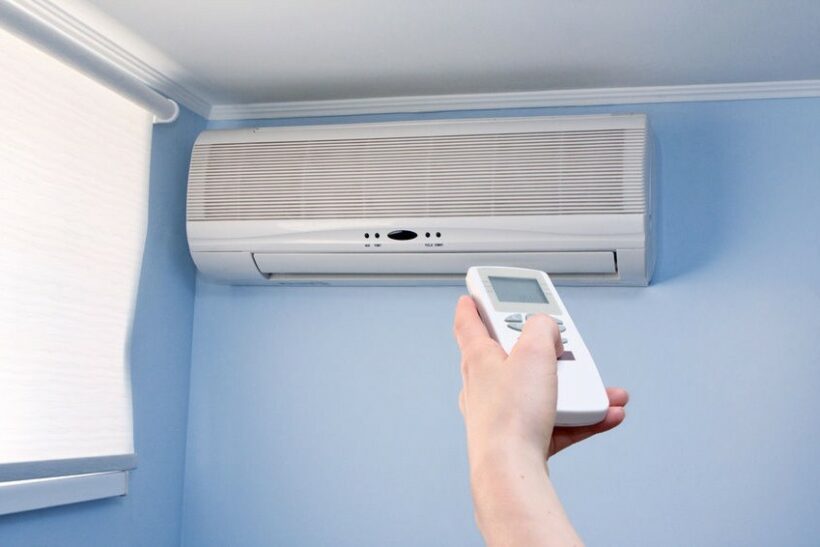 8. When in Rome, do as the Romans do
When it Thailand, watch the locals. They're not running around the streets in the middle of the day and enjoy many showers during the day as well. Turn down the hot water when you head to the shower. Many Thais don't even have hot water connected to their shower. Why bother? Especially if you live in the southern areas where the running water is quite warm, like the tropicals seas. A cold-water shower a few times a day will help keep you cool and refreshed. After showering it's a good precaution to use some talcum powder in the 'nether regions' as sweat build-up and bacteria will thrive in a humid climate, sometime leading to rashes and itching. Nasty!

9. Mop up the sweat
You will sweat. Your body needs to sweat to help maintain your body temperature. A damp towel carried around in a plastic bag will be a perfect way to wipe your face, neck or hands from time to time. Some of us perspire more than others but there's no problem in mopping up the perspiration from time to time – you're not the only one sweating you know.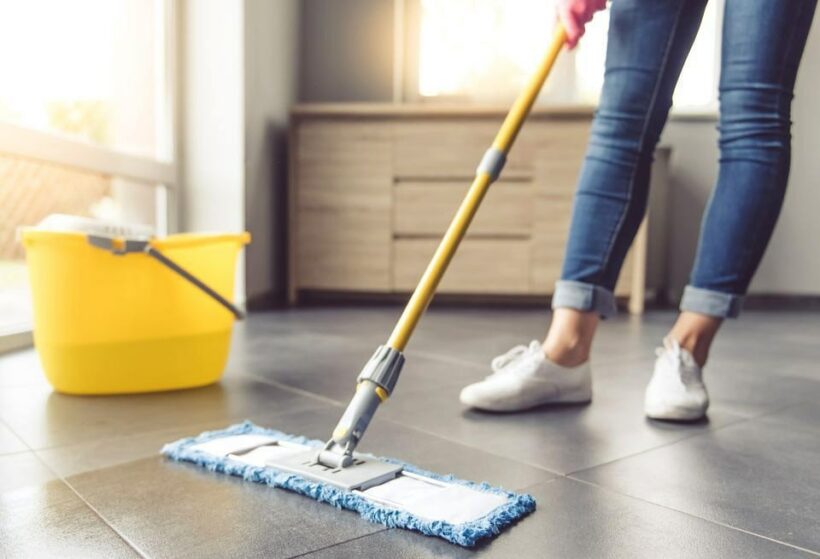 10. Eat healthy, light food
Lighter, less stodgy food is going to make your body work less to digest and keep you feeling a lot cooler and refreshed. Local fresh fruit and salads should be included in a humid-climate diet. Some of the Thai spicy dishes can be quite light as well but maybe keep off the heavier curries until the evening. Coconut water is available everywhere, cheap and very refreshing. You also have the prefect excuse for an ice-cream too!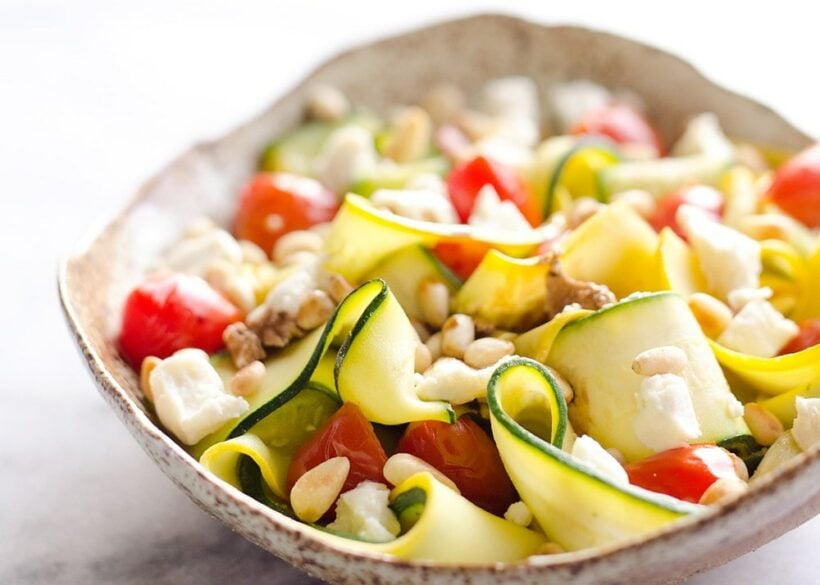 Keep in contact with The Thaiger by following our
Facebook page
.
Grab v Get v Food Panda – Delivery apps battle for the streets of Thailand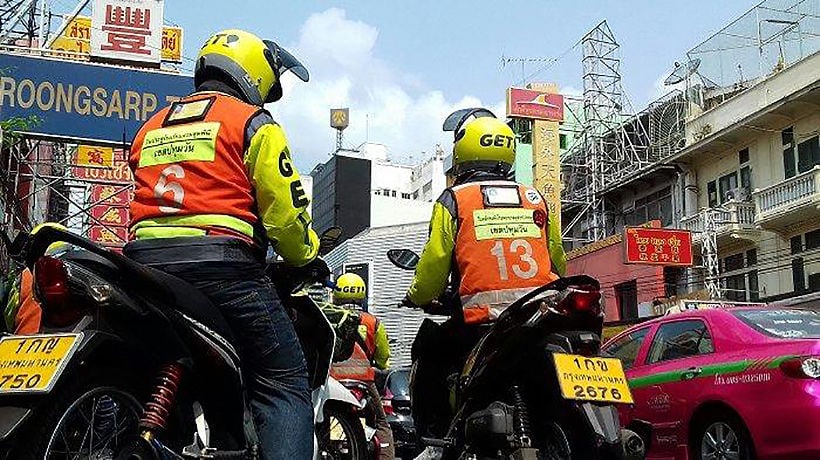 PHOTO: Tribune News
"Like hotel bookings, travel, airline booking, news, banking and music, the food delivery business is starting to transform the restaurant business too."
Food delivery apps Get, Grab and Food Panda are locked locked in delivery war. But instead of flak jackets and guns, they're wearing branded vests and carrying hot pizza on motorbikes. The pink Food Panda motorbikes plying the streets, just about everywhere in Thailand, are ubiquitous these days.
The two startups Get and Grab are both claiming strong growth with deliveries, especially around Bangkok. But all this might change after ride-hailing services may receive full government approval with plans to legalise the service early in 2020. Food Panda have been less forthcoming with their current successes in Thailand.
Both claim to be taking advantage of the "lazy economy". The growing popularity of the food delivery services is also seeing changes in the restaurant industry where special kitchens are now being opened servicing the 'online' app market only. Like hotel bookings, travel, airline booking and news, the food delivery business is starting to transform the restaurant business too.
The delivery services are starting to impact traditional restaurants where people are enjoying the convenience of eating at home and not having to battle with the traffic, especially around Bangkok.
Tarin Thaniyavarn, the head of Grab Thailand says that this is an exciting year for Grab in Thailand.
"In the past 10 months we achieved over 120 million bookings across all services."
"It is the largest, fastest and Number one food delivery platform in Thailand."
GrabFood claims to have registered 4 million transactions or bookings in the first four months of 2019, compared with 3 million throughout last year.
Kantar, a market research unit, says that, in the third quarter of this year, 54% of 599 consumers surveyed said GrabFood is often used for their food delivery.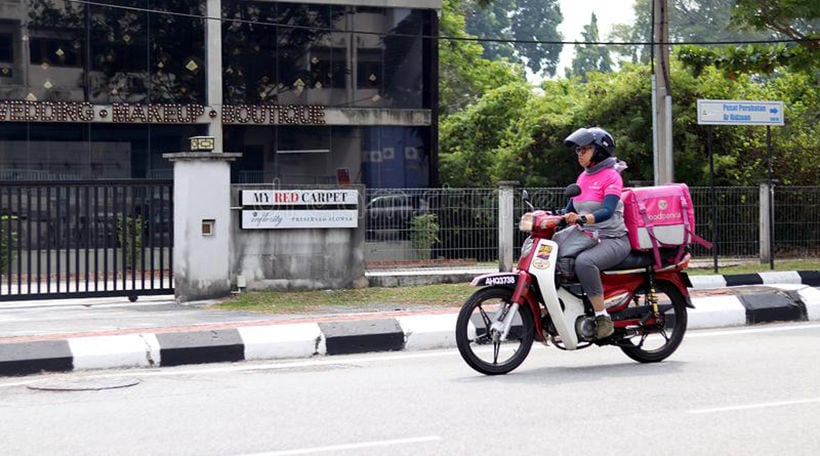 Meanwhile, Get Thailand, the Thai arm of Indonesia's 'Go-Jek' ride-hailing app, says they've added 10 million trips in Bangkok for all services since launching in February.
Wongtippa Wisetkasem, Get's director of platform operation, says the major contributor of the growth is Get Food service as it uses artificial intelligence to provide menus that suit each customer.
Get's major group of customers are 23-39 year olds.
"In a month, GET has over 300,000 orders of bubble milk tea which indicates the continual rise of the bubble milk tea era."
Both say the food delivery services are just a part of their apps. Both also provide rides and delivery of just about anything. The two companies are in competition with the traditional 'win' motorbike services that have rules the roads (and sidewalks) of Thailand for decades.
Grab says they provide ride-hailing service in 20 cities of 18 provinces and aims to expand more in second-tier cities that focus on tourism.
Both admit that they have not made profits as yet but are hoping that their business models will show a profit next year.
SOURCE: Bangkok Post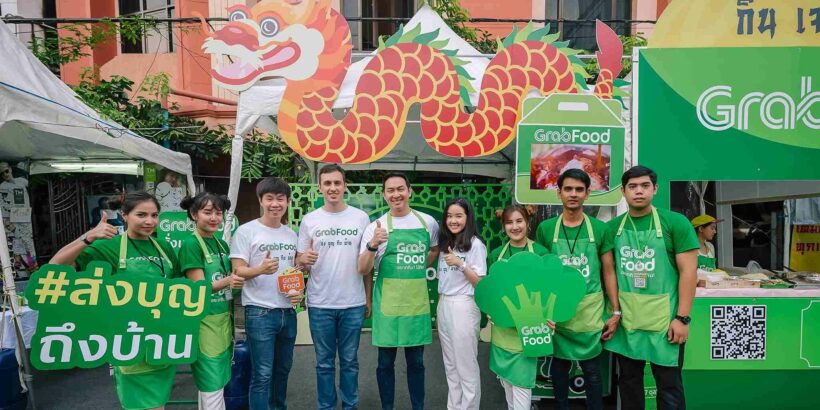 Keep in contact with The Thaiger by following our
Facebook page
.
Two Thai restaurants grab their second Michelin star – new guide 2019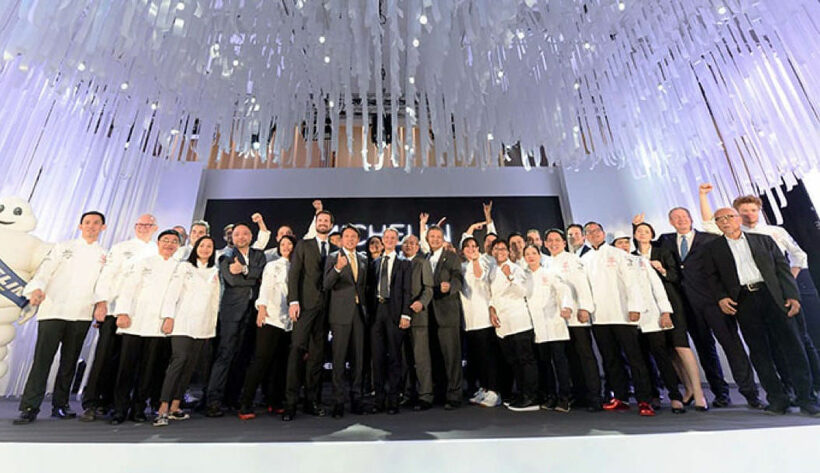 Traditional Thai restaurants 'R-Haan' and southern-style 'Sorn' have each scored two Michelin Stars for 2020, while 'Le Normandie', 'Mezzaluna', and 'Sühring' held onto their two stars. Another 24 restaurants in Thailand received their first Michelin gongs.
The awards were announced at the launch of the 2020 Michelin Guide for Thailand, featuring award winning restaurants in Bangkok, Chiang Mai, Phuket and Phang-nga. It's the third edition of the guide for the country.
Both R-Haan and Sorn received a Michelin Star last year, making their second star only a year later that much more impressive.
Twenty restaurants across the kingdom, which won a star last year, retained their awards, including Bo.lan, Canvas, Chim by Siam Wisdom, Elements, and many others, and 94 bagged the Bib Gourmand award, with 27 new entries including eight in Bangkok, 17 in Chiang Mai and two in Phang-nga.
"The 'locavore' movement, or the use of locally sourced ingredients, has become the true star of Thailand's foodscape," according to the Michelin Guide's international director.
"The trend indicates Thailand's rich diversity and high quality of local produce. In addition, we see the glorious rise of traditional Thai cuisine, as, for the first time globally, two traditional Thai restaurants, both promoted from one star, are on the Michelin Guide's two star list."
The 2019 Michelin Guide for Bangkok, Phuket and Phang-Nga is available HERE.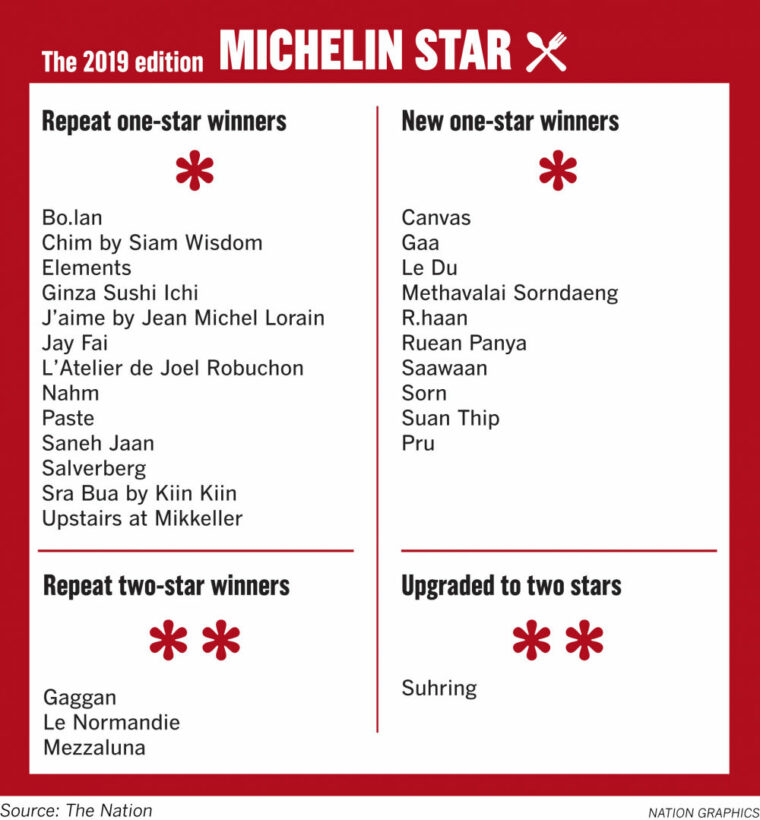 Keep in contact with The Thaiger by following our
Facebook page
.