Top 10 things NOT to do in Phuket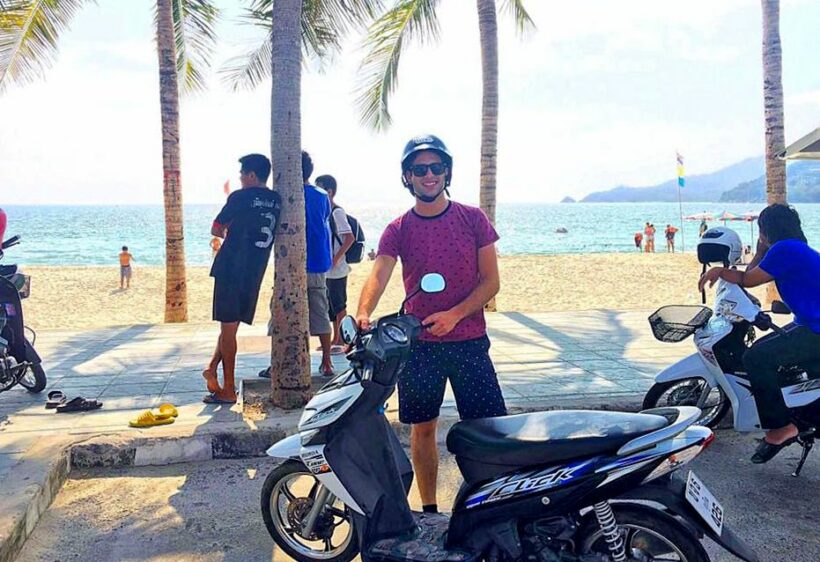 NB. There is a general tone of supporting western attitudes towards animal welfare throughout this article. The Thaiger does not condone the use of captive wild animals for the purpose of amusing tourists for profit but recognises that it is widely practiced in Thailand and other other Asian countries and is not against the law in those domains.
NB2. This isn't your usual list of dos and don'ts in Thailand – don't point with your feet, don't speak about the Royal family, don't whistle at night, etc. Whilst these still apply, they are not quite as cut and dried as they once were.
NB3. The VAST majority of people visit Thailand and have a perfectly wonderful time.
DON'T…
…Swim at the beaches in the low season
Every year about 50 or so people drown along Phuket's west coast. Mostly in the wet season with the south-western monsoon kicking up the waves washing onto the island's Andaman coast beaches. Sadly, it's mostly Chinese and Russian tourists who end up getting into trouble. There's a complicated litany of reasons for this carnage – many Chinese and Russian tourists can't swim, the lifeguard patrols on many of the beaches are 'patchy', not enough information is provided to tourists about the dangerous rips along the west coast during the monsoon and whatever signage and flags that actually exists do little to deter tourists who seem determined to go swimming. Most of the beaches have the red flags on display when the surf's up but many of the flags are not new and the colour red, which in some western countries denotes 'danger' isn't as effective in being a deterrent colour for the Chinese. In fact it's the lucky colour for Chinese. This is a long-term problem for tour groups, the TAT, airlines and hotels to do more and better education about the clear and present danger of swimming on Phuket's west coast during the May – November low season (which is also the most popular time for Chinese tourist arrivals).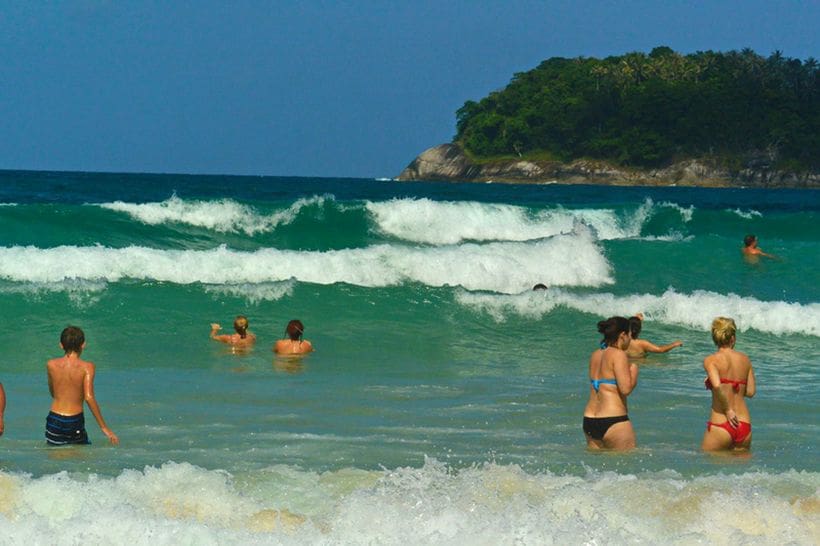 …Hire a motorbike
You get off the plane, catch your passenger van to your hotel, check the minibar and then head out to find the nearest motorbike hire shop – there are hundreds around the island. In most cases a passport will suffice (NEVER let your passport out of your sight, even when they're taking a photocopy of your passport front page) as ID to allow you to hire a motorbike and take it out onto Phuket's roads. The roads in Thailand are some of the most dangerous in the world. If you're under 30 years old, male and riding a motorbike your chances of having an accident are astonishingly high. Have you ever ridden a motorbike before? Probably not. Do you have a motorbike driver's license? Chances are slim. Were you taken for a short test to see if you can ride or handle a motorbike? Doubtful. Does your travel insurance cover you if you have an accident without having a valid motorcycle driver's licence? I bet it doesn't.
Still, it happens hundreds of time a day around the island and tourists, like lambs to the slaughter, head off into the craziness that is Phuket traffic – sometimes shirtless, sometimes after drinking and sometimes without even the basic protection of a helmet. Then we hear that the tourists have had some sort of horrific accident, end up in an international hospital, their insurance won't pay for their medical care and we have another report on our website.
Bottomline, if you don't have a motorbike driving license, have never driven a motorcycle or have been drinking just DON'T hire a motorbike in Phuket. Just don't!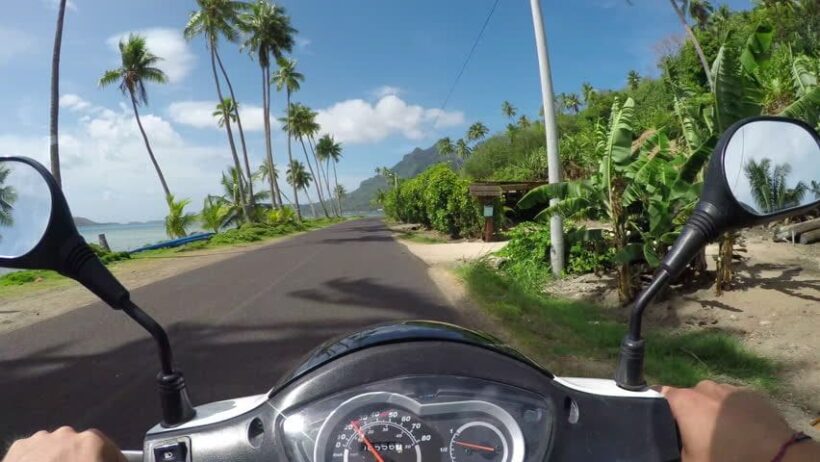 …Go to Tiger Kingdom
Tigers, of all wild beasties, are not born to sit, half drugged-up in chains, to have tourists patting them for selfies. Tigers are critically endangered everywhere in the world. Specifically, the Indochinese Tiger, the species we see in Thailand and surrounding south east asian countries, is a hunter and can inflict fatal injuries with a single swipe if you happen to be in the wrong place at the wrong time. An Australian was mauled at the Tiger Kingdom in Kathu in 2015. He survived his injuries which opened up the front of his chest. The only upside about these tiger zoos is that they conduct (for all the wrong reasons) breeding programs to keep the species alive but the gene pool is very shallow so, in the long run, is not a sustainable method of breeding tigers.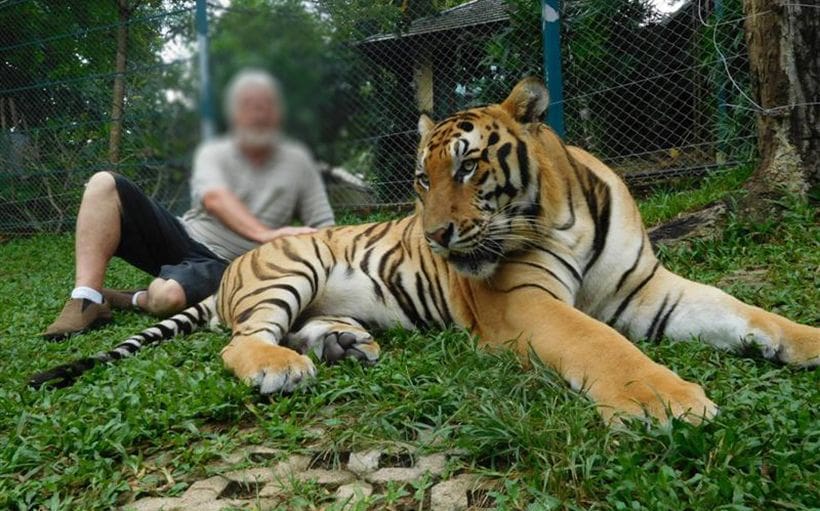 …Go to Phuket Zoo
Voted by many Trip Advisor readers as one of the worst tourist attractions in Phuket – it routinely scores either one or two stars with comments that sound like the visitors have just come from an abattoir rather than a modern zoo. The Phuket Zoo in Chalong leaps from one controversy to another but seems to stave off closure with slick PR and the support of officials who appear to turn a blind eye to the welfare of this place's animals. It's like visiting a zoo in the west in the 1950s when animals are crammed into unsuitable enclosures or cages with little care taken to keep the facilities clean. It smells, the animals don't appear to be in the best of health and it's simply a relic of a bygone era whereas modern zoos have changed dramatically to provide true educational opportunities and vastly superior, and more natural, enclosures for the animals. (I've witnessed an occasion when officials came to inspect the welfare of Milo the Orangutang after many complaints about poor Milo's condition. Whilst waiting for officials to arrive a team of hundreds were swarming around the zoo cleaning, painting and tidying up the mess to bamboozle the officials. And they did.)
You can put the Dolphin Show next door on the same list (this reporter has had a gun pointed at him whilst reporting about the contstruction of the Dolphinarium and been marched off the premises. We're sure the dolphins are reasonably well cared-for but whether they should be in there in the first place is another question.)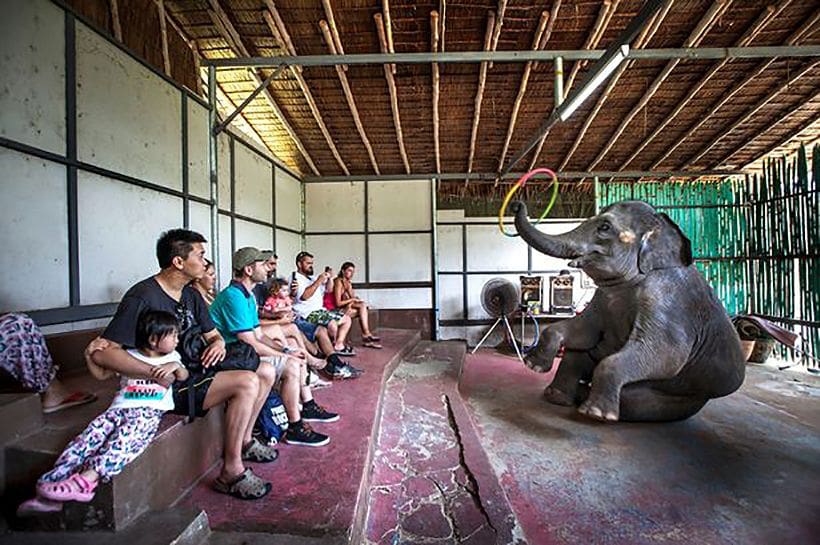 …Ride an elephant
Riding elephants in Thailand whilst you're on tour here is just one of those things tourists have on their bucket list. In Phuket there are many, many elephant camps where you can see these wondrous mammals and, if you want, ride on their back through the forests. Generally frowned upon by western values, it's still hugely popular in Asia and all the camps do a roaring trade.
The problem with elephants in Thailand is vexed with a well cared-for pachyderm living up to 60 years – the average age is 48 years. They used to work in the rainforests as beasts of burden but that work has now dried up with the banning of logging in most parts of Thailand so the elephants and their mahouts have gravitated towards the cities and tourist industry to make a living – elephants require quite a lot of food.
To say we should simply 'set them free' is an absurd suggestion and unpractical so a longer term solution needs to be found. There are now at least two elephant 'sanctuaries' in or around Phuket that provide a more natural environment for humans and elephants to interact although these are really just an alternative pay-to-visit 'zoo' albeit a huge step up from the majority of elephant camps on the island. We applaud their efforts.
There's now an even stricter code of conduct gaining popularity in wildlife circles whereby any contact between beast and human would be banned, even feeding and washing the elephants. We will see if this becomes a new norm. It may in other parts of the world. In Thailand? Probably not.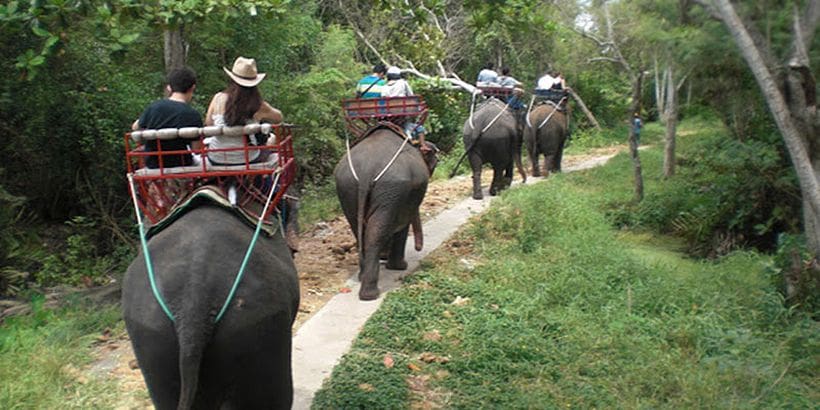 …Go running during the day
You like keeping fit, you run regularly in your home country and you're on holiday where you can get a few extra kilometres under your belt as you explore our pretty little tropical island. Except that it's hot, really hot, most of the year. And humid. A lot more humid than where you've come from. All the marathons and running events held in Phuket start at 4 or 5am in the morning for good reason. It's the only time of the day where you can run in relative safety. If it isn't abundantly obvious that running in the heat of day is just plain dangerous you are going to learn the hard way. People come to Phuket to sit on the beach, enjoy the warm weather and dine outdoors. Keep fit, by all means, but try your hotel's gym or get up really early if you want to pound the pavement.
Same goes for any other types of sport where you're going to exert yourself. You can get sick quite fast if you're not used to the heat and tourists do regularly.

…Get in a taxi or tuk tuk before negotiating your fare
Getting a taxi or tuk tuk to go anywhere around Phuket is expensive, compared to anywhere else in Thailand and even some western cities. There's a long history as to why taxis and tuk tuks are expensive and that's a report for another day. The words 'cabal', 'mafia' and 'extortion' could be used in such an article, but we'll leave all that for another day.
Your best bet if and when you're going to use a taxi is to negotiate the fare before you get in. By all means bargain the stated price down as much as you can but make sure there is a firm understanding with the driver about the price before he turns the key. By law Phuket's taxis are meant to use a meter. It never happens. Never. 'Meter not work', blah, blah.
There has been decades of efforts by Government authorities, the Army and any number of well-meaning officials that has had precisely ZERO effect of the notorious taxis and tuk tuks in Phuket. All you can do is accept that the prices are high and negotiate a fee, BEFORE YOU GET IN.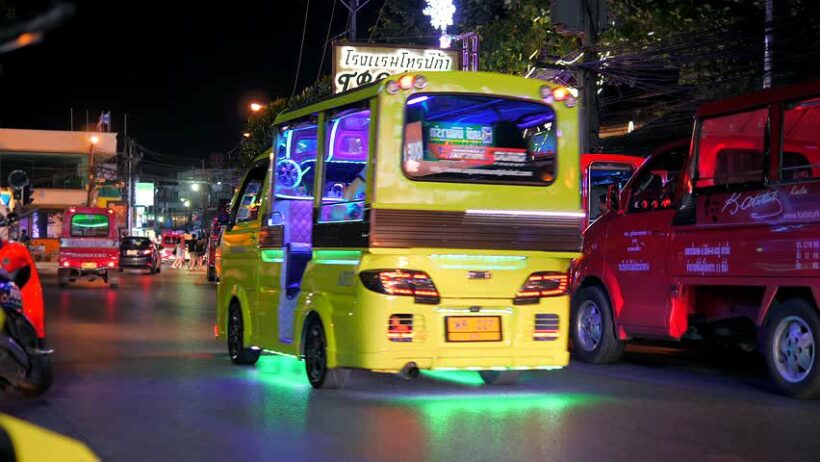 …Sign contracts without advice from a qualified Thai lawyer
DON'T SIGN ANYTHING in Thailand without getting it checked over by a trusted and qualified Thai lawyer and advice from a western lawyer. You are conducting business in a foreign country, in a foreign language and there are thousands before you who have fallen foul of hastily or poorly prepared legal documents. The list of stories over the years reporting on Phuket 'stuff' about foreigners getting burned over contractual problems has filled Phuket's newspapers and websites. Guy meets girl. Girl and guy move in together. Guy decides he wants to buy a villa. Guy buys property under Thai GFs name (because foreigners can't 'own' land in Thailand). Relationship goes sour. Thai GF vanishes and sells the house without telling ex-BF. And it gets worse from there.
Even if you're signing a basic rental lease, get it checked by people who know the ropes of the Thai legal system. Check, check, check. And then check again.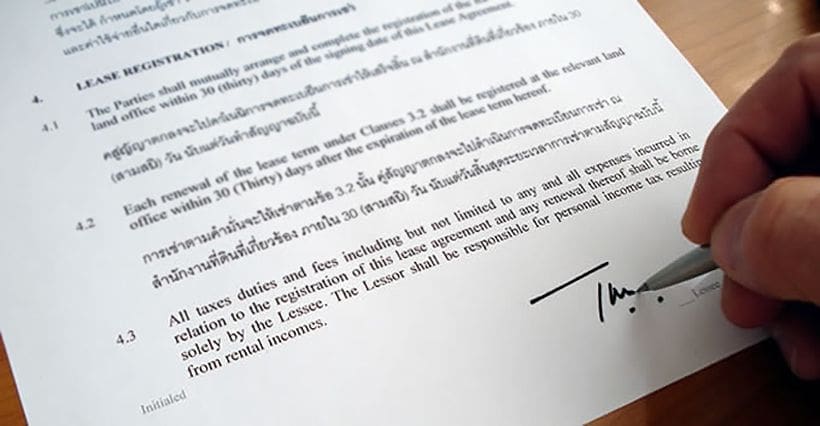 …Get in an argument with Thai police
You will always come off second best if you decide you're going to challenge the boys-in-brown. Thai police have a job to do and, in most cases, do a sterling job given that a lot of the time (especially in places like Patong) foreign tourists do some REALLY stupid things. They're also poorly paid and there is a generation of police who still work their way up the system 'buying' higher positions in the police ranks so they can get a larger proportion of the 'tea money' (bribes) that are still rife in the system. Whilst there are many, many efforts, made with the best intentions, the 'system' has been in place for many generations and corruption will still be around long after you've left the island. With all that said, if you get stopped for a minor indiscretion – not wearing your helmet or not carrying a valid license with you, etc – just pay up and go on your way. Yes, you are feeding the pyramid of corruption but your other option is not paved with happiness. Ramp up the situation by insisting that you 'speak to the superior' or go to the police station to voice your objection. You will come off second best, every time.
In a more serious situation, like a traffic accident or where someone's been injured, you are best keeping your cool and insisting that a member of the tourist police or a consular official come to the scene before you do anything. At least make sure you call them before agreeing to ANYTHING.
DON'T get angry or get into an argument with the local police. Their English-language skills will probably be limited and they represent a system that can get you into a mountain of trouble, costs or jail if you don't play your cards right.

…Get your gear off
It's hot and humid and you've come to a tropical island to swim. You've seen photos of bar girls in skimpy hot pants and a size-too-small singlets. You're used to western values where topless bathing is acceptable. Forget all this – you're in Thailand and, despite the outwards acceptance of showing some flesh, it is still a deeply conservative country when it comes to what you wear and where you wear it.
There are plenty of double standards when it comes to this issue and you only really learn the subtleties after living here for a few years. The Thais will generally tolerate you wandering around shirtless in tourist zones but you don't have to wander too far from Patong before the idea of 'acceptable' clothing changes quite quickly. This becomes acutely apparent when it comes to visiting temples or anywhere there are images of members of the Thai Royal family or Buddha.
If you're in any doubt about what the dress code is in any particular situation, ask a local. Don't, for example, wander down to the Patong Immigration office in your shorts, sandals and singlet and expect to get service – you won't. And going topless on the beaches will draw undue attention from the local constabulary, most likely resulting in a fine.

Checklist
1. Have a quick read about the places you're visiting and Thai customs on the internet. There are hundreds of sites that will spell out much the same mantra about behaviour, dos and don'ts. Here's ONE.
2. Do some homework about the places you want to visit, chat to other tourists and your hotel concierge about suggestions (although they're usually on commission too)
3. If you are going to get into any business transaction consult a local lawyer plus a lawyer who speaks your language with experience in the transaction. Especially buying property.
4. Think before you act in most situations. You are in a foreign country and they truly do things differently in Thailand. The longer you live here, the more confusing it can seem. Turn your brain on before you hand over your money.
5. If you wouldn't do it at home, don't do it in Thailand, even if you can.
If you are looking to book a hotel in Phuket check out THIS link first.


Read more headlines, reports & breaking news in Phuket. Or catch up on your Thailand news.

Find more Phuket top 10s and top 10s in Thailand on The Thaiger.
Police investigate motorbike hoons in Patong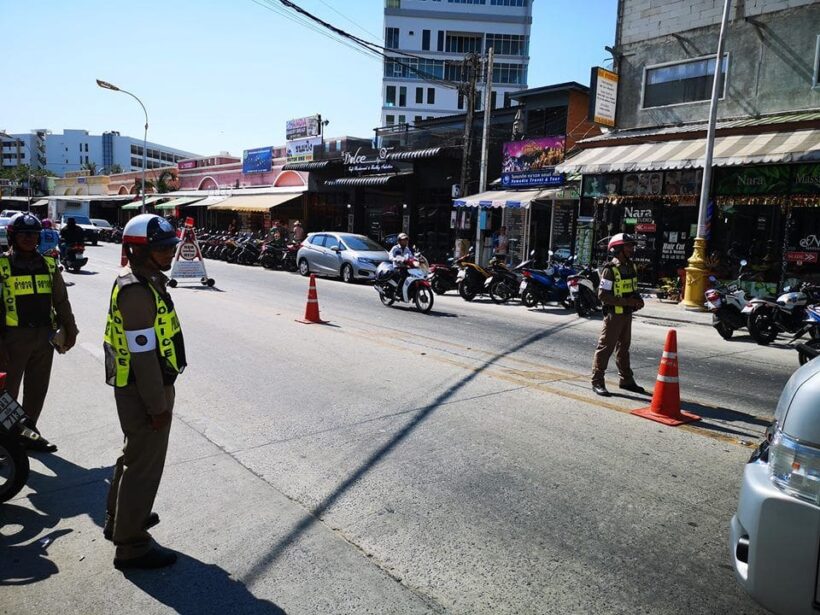 PHOTOS: Patong Police
Patong Police are investigating alleged foreign motorbike racing gangs in Patong after a viral video clip in local social media.
The Patong Police report that the clip of tourists who have been driving their motorbikes at high speed around the streets of Patong has been very popular and provided them with a lot of information about the locations, the bikes and the riders.
Police are now investigating the incident to find the people on the bikes so they can charge them and take legal action.
Every month they say there are about 2,000 cases as Patong Police enforce the road rules around the tourist town. Patong Traffic Police say they are strictly enforcing traffic rules to prevent road accidents and protect tourists.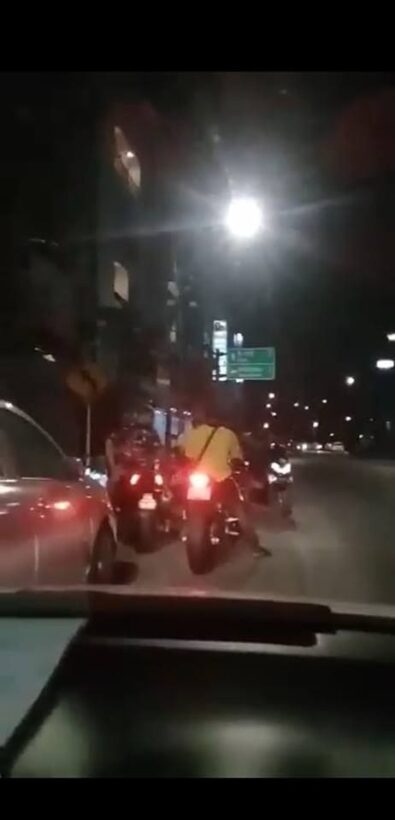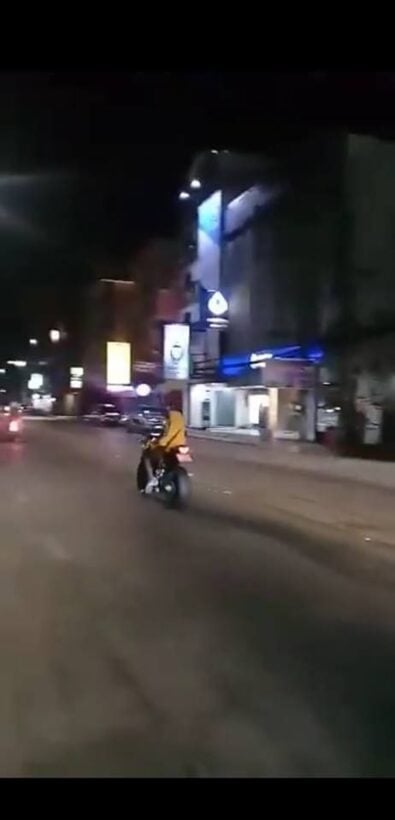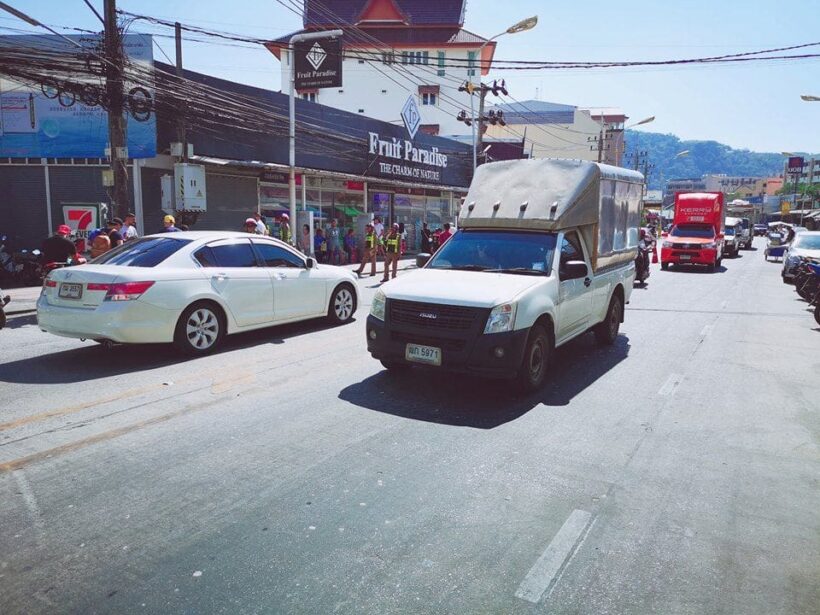 "Self-myofascial release" – what is foam rolling?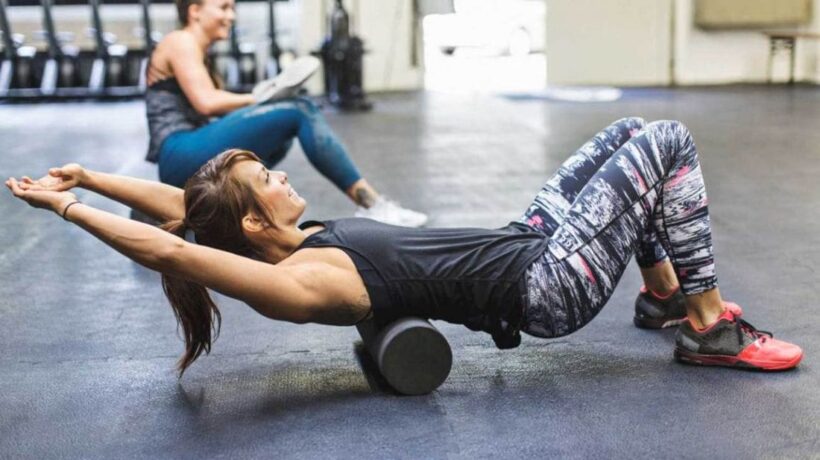 by Krix Luther
The word is out about self-myofascial release – foam rolling – and, no, Thailand people, this doesn't have to do with a 'soapy' or 'happy-endings'.
So what is foam rolling you ask? Well, it was once a secretive technique used by professional coaches and therapists but has become a regular practice for people across the spectrum of all fitness levels.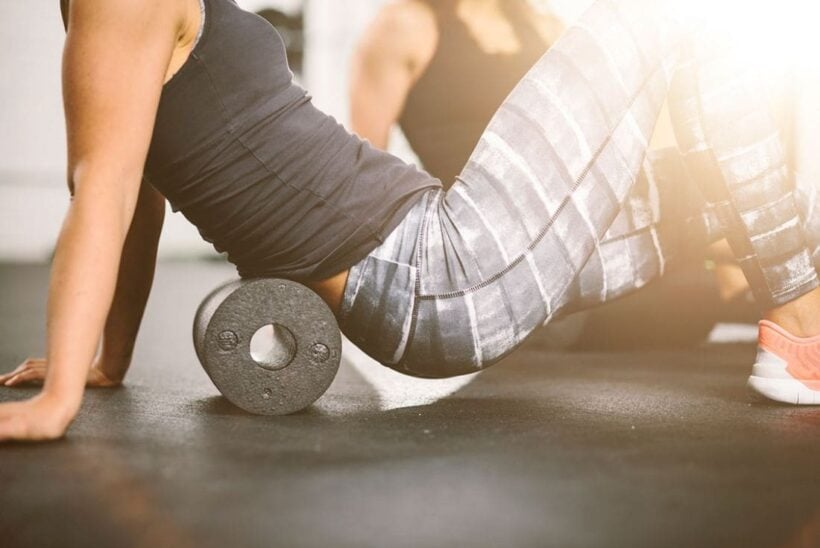 Self-myofascial release is just a fancy term for a technique of self-massage that helps deal with muscle tightness and trigger points.
With a massage parlour never being farther than a kilometre away, and decent one-hour massage costing you less than 500 baht, it might be difficult to see the point of learning the technique – which would explain why I always see a bunch of rarely used foam rollers in the corner of Nai Harn Gym in Phuket (one of the places I work).
Nonetheless, the understanding of your body and muscle structures that comes with practising the technique can offer many benefits.
Increases flexibility and range of motion
Improves blood circulation
Prevents chances of DOMS
Reduces post-workout stress
Helps with post-workout cooldown
Reduces recovery time
Prevents training-related injuries
Reduces chances of overtraining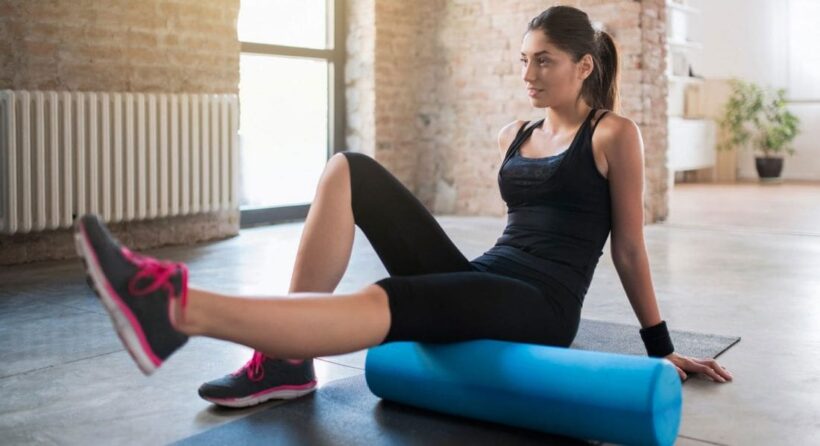 The practice can be done with a foam roller, lacrosse ball, Theracane or your own hands by simply applying pressure to specific points on your body, aiding in the recovery of muscles and assisting in returning them to normal function. We can think of 'normal function' as when your muscles are elastic, healthy and ready to perform at a moment's notice.
Foam rolling after a workout will provide deep compression that will help relax tight muscles and adhesions (fibrous bands) between muscle layers and their surroundings. The benefits of foam rolling are outstanding, in addition to increasing blood flow, which will speed up muscle recovery. Foam rolling can be used for a variety of corrective bodywork.
It can loosen muscles to re-balance posture, re-establish proper movement patterns, enhance performance and help create pain-free movement.
Stretching alone is not always enough when it comes to releasing the tightness, which makes the technique very helpful. Additionally, you are able to feel exactly what is happening and adjust the pressure so that it is uncomfortable, but not unbearable – not always the case when it comes to the toes of your Thai masseuse digging into your back.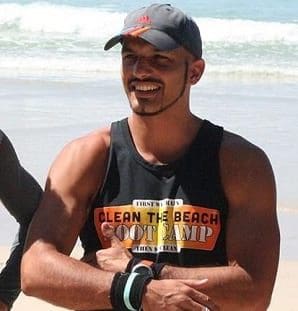 Krix Luther has been a Personal Trainer in Phuket for more than 10 years, he specialises in weight loss, strength & conditioning, TRX and CrossFit. For more information about Krix and his services, visit krixluther.com
Elderly motorbike driver dies in Thalang crash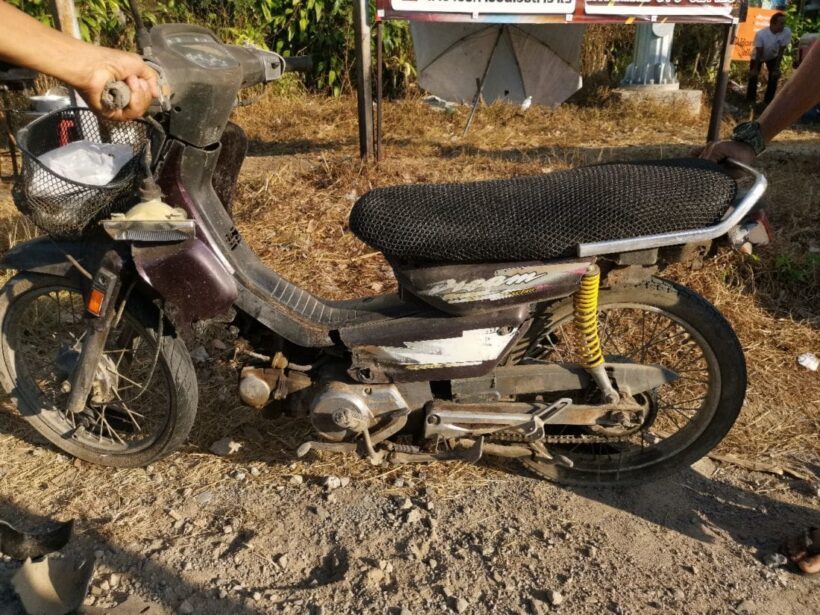 A 74 year old motorbike driver has died after colliding with a high speed taxi in Thalang this morning.
The Thalang Police headed to the accident near an intersection of Thepkrasattri – Nai Yang Road in Thalang at 7.40am.
When they arrived they found a damaged taxi. Nearby they located the damaged motorbike.
74 year old Somchai Uttasaha, the motorbike driver, was taken to the Thalang Hospital but was later pronounced dead as a result of his injuries.
Police report that the taxi was traveling at high speed. The driver was 48 year old Prasert Malitong.
When the taxi arrived at the location of the incident, the motorbike was allegedly traveling outside his proper traffic lane.  The taxi collided with the motorbike at speed.
The taxi driver has been charged with reckless driving causing death.