Thailand, third biggest medical tourism destination in the world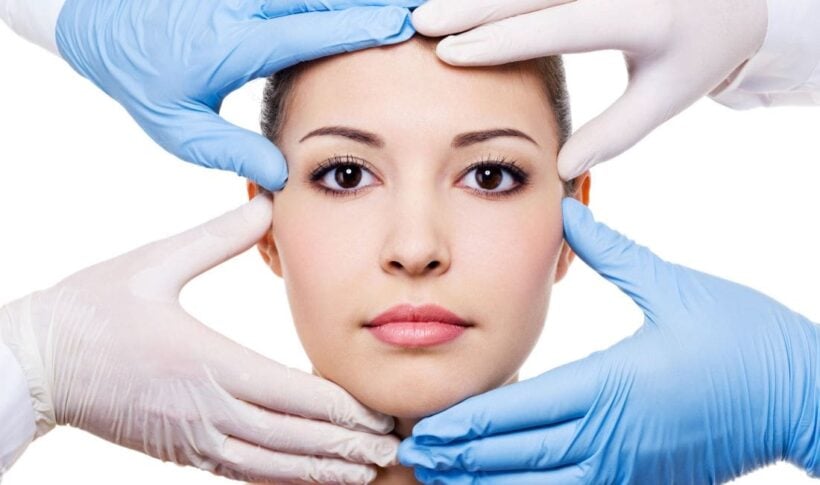 In the process of shrugging off its reputation for cheap back-alley plastic surgeries, Thailand is quickly catching up to South Korea as the world's prime destination for cosmetic surgeries and treatments. Home to 64 JCI-accredited medical facilities – three times more than Singapore and 6 times more than Malaysia.
JCI is the industry standard in global healthcare, where facilities are benchmarked against US standards and practices. 
In an industry of massively over-inflated figures, it's difficult to really gauge the size of the Global Medical Tourism market or even the Thai market. According to the TAT, a whopping 9% of Thailand's 35 million annual visitors are 'Medical Tourists', but it's believed this figure doesn't account for tourists who happen to visit a medical facility during their stay and it doesn't disregard multiple visits or expats.
A more honest assessment by the International Medical Travel Journal suggests the global market is worth around $13 billion, with Thailand being the joint third biggest beneficiary, taking $600 million in revenue each year.
The top 25 medical travel destinations by value: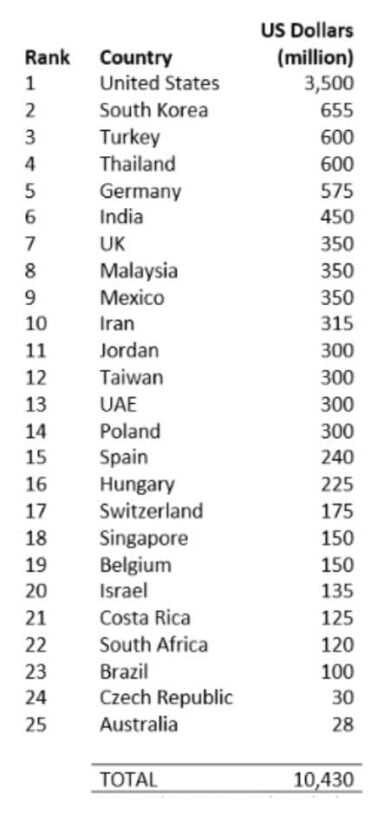 SOURCE: International Medical Travel Journal
But what is Medical Tourism and why is Thailand so popular? A loose definition of a Medical Tourist would be someone who travels to another country with the primary purpose of undertaking some form of medical, cosmetic or dental procedure. Common procedure types, include plastic surgery, dental procedures, tertiary medical care and fertility procedures.
It's estimated that Thailand receives 350,000 dedicated Medical Tourists each year, spending an average of $1,700 in hospitals and clinics across the country, with Bangkok seeing the majority of this money. South Korea still leads the way, but for how much longer?
Darren Lyons of MyMediTravel, a Singapore based Medical Tourism information and referrals platform (best comparison being the 'Booking.com' of global Medical Tourism), states that half of their requests are for cosmetic procedures in Thailand. Darren explains:
"We work with hospitals and clinics in 43 countries across the world and yet 48% of all enquiries are for Thai facilities, with the vast majority of these being cosmetic procedures. Breast Augmentation procedures in Thailand are by far the most common, but other more 'modern' procedures are on the rise, for example CoolSculpting, the Brazilian Butt Lift and the Labiaplasty."
We asked Darren why he thinks Thailand is such a popular choice for Medical Tourists:
"Reputation. Thailand invested so heavily over the last 20 years, it's now reaping the benefits of having 60-plus gold standard facilities and hundreds of smaller but well-established clinics. And a huge amount of the surgeons are internationally trained with many years of experience.
"Gone are the days of everyone sniggering at Thailand for its botched plastic surgeries. Of course, there'll always be ill-informed people who still say this, but with so much information and first-hand accounts and reviews available online, such ignorance is being disregarded now. 
"And cost is an important factor. Outside of the major hospitals, Thailand is so competitive, not just in the region, but globally.
"Other more affordable hospitals are quickly gaining ground, for example Sikarin Hospital and Bangpakok9 International Hospital. Smaller, more niche clinics like KTOP Clinic are gaining a reputation for the 'Korean Style' facial plastic surgeries, attracting patients who'd previously only ever considered South Korea as a viable destination.
"Finally, no waiting times. Prospective patients will say 'I want my procedure done on this day', and nine times out of ten, that's when it's booked in for. Failing that, it'll be the following day."
Darren went on to explain how emerging nations like Thailand were able to undercut hospitals in Western / developed countries, and it comes down to simple economics. Where the cost to build, run and maintain a multi-disciplinary hospital and pay the staff is much lower, and this huge saving is passed onto the consumer.
Price comparison of some popular procedures: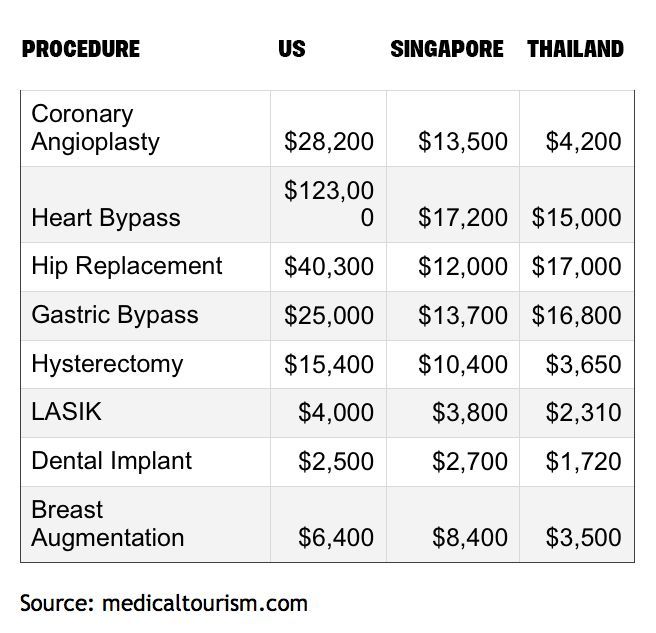 STORY: Articles.MyMediTravel.com  
Keep in contact with The Thaiger by following our
Facebook page
.


Are you considering a medical procedure abroad? With Thaiger Medical you can research hospitals and doctors, choose a destination in Thailand or abroad, and book an appointment today.

Looking to jettison some items before jetsetting away or chartering a yacht? Look no further than Thaiger Classifieds where you can find and post items, work, property and more for free. Be sure to check out YonderTours for things to do in Thailand and tours across the country.

The post-Covid-19 era: Radical changes in Bangkok's property market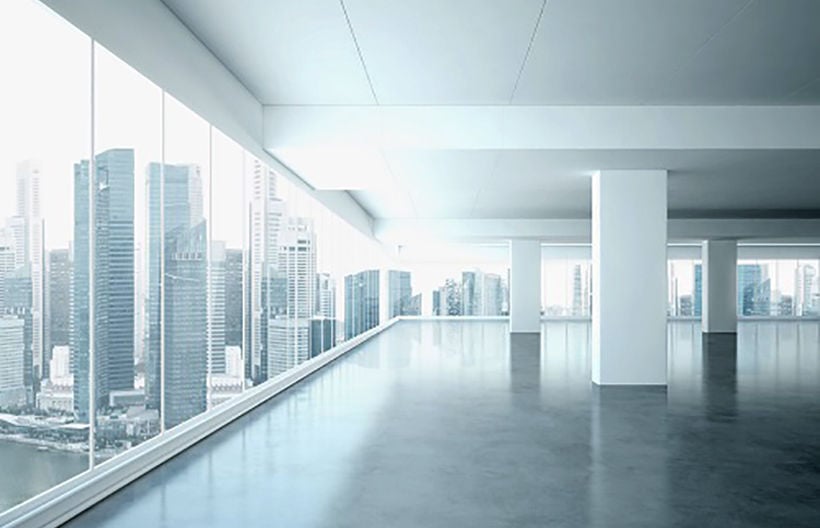 Property consultants CBRE have come up with their own evaluation of the current Bangkok office market, already getting pounded by regional trends and a high baht, now suffering another challenge – the Covid-19 coronavirus outbreak. They report that this situation will "create another split in our historical timeline – pre and post Covid-19" in Thailand.
"At present, people are talking about how a 100 year event like the Covid-19 global outbreak will affect Bangkok property," says CBRE property consultants.
"For many years now, companies have been exploring remote work or work-from-home strategies to either minimise costs or cope with the changes of Millennial behaviour during the pre-Covid-19 period. At this time, almost every company, even those who are underprepared, is being forced to undertake this new way of working without a choice," according to Ms. Roongrat Veeraparkkaroon, Head of Advisory & Transaction Services, CBRE Thailand.
Companies are experimenting a work-from-home policy and perceive an opportunity that it could work when applied to certain business functions and set the right balance between empowering and monitoring teams. This could mean that the future workplace will have a combination of agile workplaces which could be a permanent office as well as work-from-home, and co-working space.
The outbreak is acting as a catalyst that will give a company a clear view whether its remote working policy, which it has been considering, works. Once businesses realise what platform or infrastructure they are missing to support remote work, tech services companies will be one of the first beneficiaries after the storm has passed.
"Many organisations will be looking for satellite offices and cloud-based platforms as a Business Continuity Plan to ensure their businesses will not go dark if their headquarters could not be accessed. Co-working space will be one of the best choices in this case as the company can rent space on demand only when needed. However, in the post-Covid-19 world, co-working space operators will need solid measures to satisfy users that their space are safe and well-prepared."
CBRE found that while some hotels in Bangkok have decided to shut down during the lockdown period as occupancy rates were in a single-digit level, some organisations have been renting meeting or conference rooms within hotels for weeks to be their backup meeting space when needed.
"Agile workplace has been a hot topic in the pre-Covid-19 world, where collaboration and engagement are encouraged. Initially, agile workplace might sound like a high-risk option for companies at this time; however, as the name suggests, agile workplace or Activity Based Work areas can be easily reconfigured to support social distancing strategies and split teams within offices. Paperless office makes this transition even more seamless."
In a bigger picture, CBRE Research witnesses many office developments in Bangkok will be delayed as construction activities are halted or postponed as developers take a more defensive stance to assess the situation on a daily basis.
It is also possible that development plans will be revised to make projects more appealing in the Post-Covid-19 era with better property management system, air filtration (as PM2.5 still lingers in the Bangkok skyline) or a well-thought-out BCP to support the tenants.
"Agile and adaptive will be key words in the post-Covid-19 office market, not only to increase efficiency of a workplace but to prepare a business for any unforeseen changes that could occur in the future."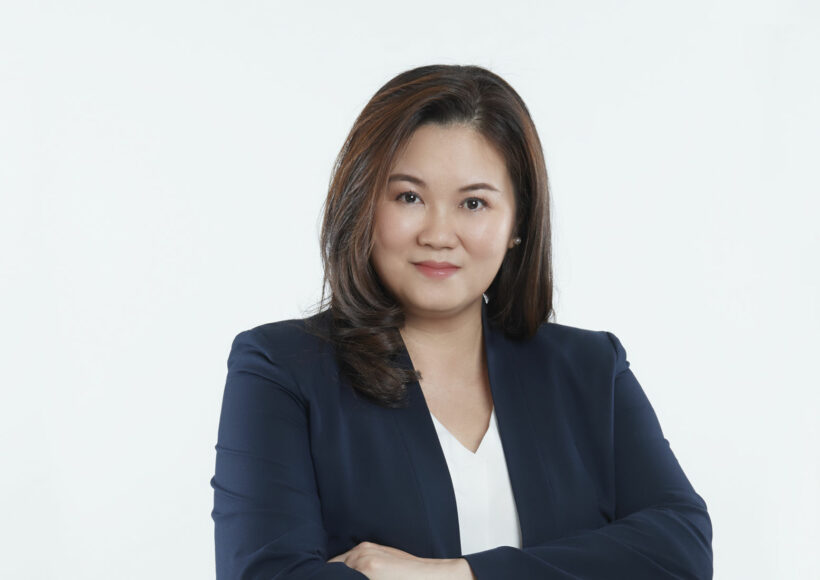 PHOTO: Ms. Roongrat Veeraparkkaroon, Head of Advisory & Transaction Services, CBRE Thailand – CBRE
Keep in contact with The Thaiger by following our
Facebook page
.
Thai authorities track down contacts of Covid-19 victim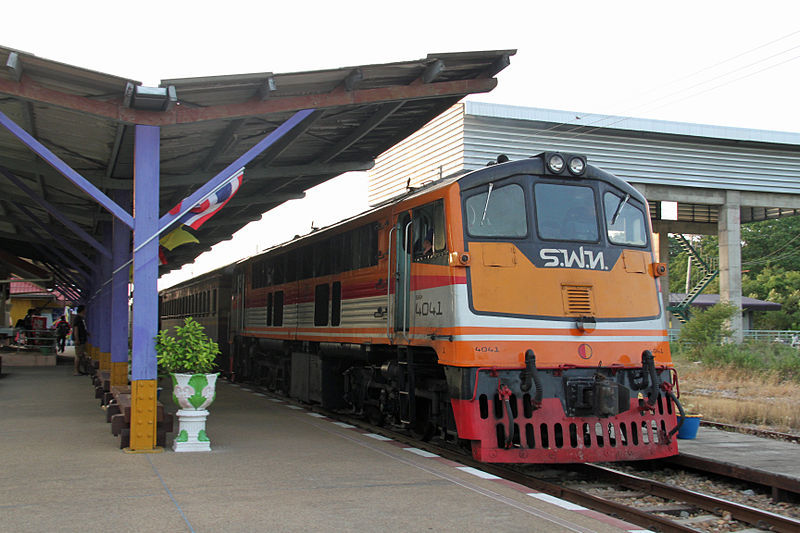 Yesterday a 57 year old man, named as 'Anan Soho', passed away due to the effects of the Coronavirus. Authorities are now trying to track down people who came in contact with the man. The man died travelling on a southbound train on Monday night.
A spokesperson from the Immigration Bureau says that Anan had returned to Thailand from Islamabad, Pakistan, on Flight TG350 at 5.50 am on Sunday along with 279 other passengers, who were mostly Thai students returning home."
"6 Immigration police have been identified as those who had potentially been in contact with Anan as they were involved in handling his immigration clearance documents upon his arrival at Suvarnabhumi airport," according tot he Bangkok Post.
"At least 13 of the students arriving on the same flight were found to have body temperatures exceeding 37.5C and were transferred to a hospital serving as a Covid-19 quarantine zone. Anan had travelled to Pakistan alone and passed a Covid-19 screening test at the immigration check counter upon return."
Kittiphong Kittikahchon, Suvarnabhumi deputy director of airport operations, says that the passenger had been walking with a limp and requested a wheelchair and spent a long time at the baggage claim area due to long queues.
"An airport worker pushing the wheelchair for him and the taxi driver who took him from the airport after baggage claim were located and have been tested for Covid-19."
The State Railway of Thailand director for train service operations, says that a male passenger, who happened to be at Bang Sue central station at the same time as Anan on Sunday morning, was caught on a security camera as the infected man appeared to cough on him.
"After the security footage was aired by the media, the man in the video contacted the SRT to say Anan did not cough on him. However, he now must quarantine himself in case of possible infection."
SOURCE: Bangkok Post
Keep in contact with The Thaiger by following our
Facebook page
.
Thai Airways goes into hibernation until end of May, others ground fleets too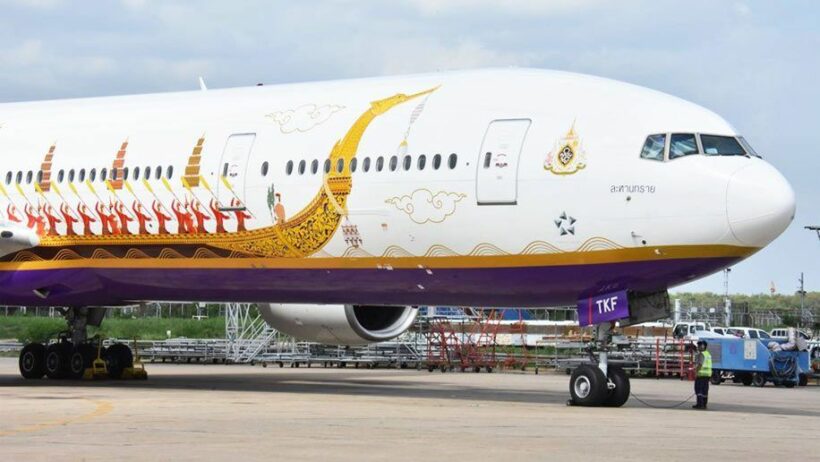 After a decade of financial struggles and corporate upheaval, Thailand's national flag carrier, Thai Airways, with a previous reputation as one of Asia's premier airlines, is ceasing all flights for a period of at least two months, due to the Covid-19 coronavirus pandemic. The Civil Aviation Authority of Thailand has now allowed the suspension of all domestic and international flights.
The once proud airline made the initial announcement a week ago, suspending some flights at that time. Then, acting president Chakkrit Parapanthukul said in a statement that, compounded by a sharp reduction in passenger numbers, the continuation of operations would increase the airline's already massive losses. So, the company has now asked employees to take two months off from Saturday (tomorrow) to May 31. Along with this, staff salaries will be reduced by 10-50%.
Thai has transferred flights from Bangkok to Phuket, Krabi and Chiang Mai to its sister company Thai Smile Airways.
Passengers who have Thai Airways or Thai Smile code-share tickets issued before March 25 with the date of travel between March 25-May 31 for Asian routes and between April 1-May 31 for European, Australian and New Zealand routes can convert the tickets to one-year-valid travel vouchers without a fee and surcharges. Visit thaiairways.com.
It's not only Thai Airways grounding its fleet. Thai Smile suspended all international flights beginning on March 23 but is still operating a few domestic flights. Passengers can ask for a full refund without any charge via member.thaismileair.com/customerservice/refund.
Thai AirAsia has temporarily suspended all international flight services from now until April 25, and April 30 for domestic flights.
Passengers who booked tickets before March 20 can rebook the flights on the same routes within 180 calendar days from the original date without additional cost. They can change the tickets to credit accounts, which can be redeemed for booking within 365 calendar days from the issuance date.
Passengers can ask for a full refund in the amount equivalent to the original booking. Visit support.airasia.com.
Bangkok Airways also halted international services until further notice. It's also reducing domestic flights and has temporarily closed its lounges at Suvarnabhumi and other airports.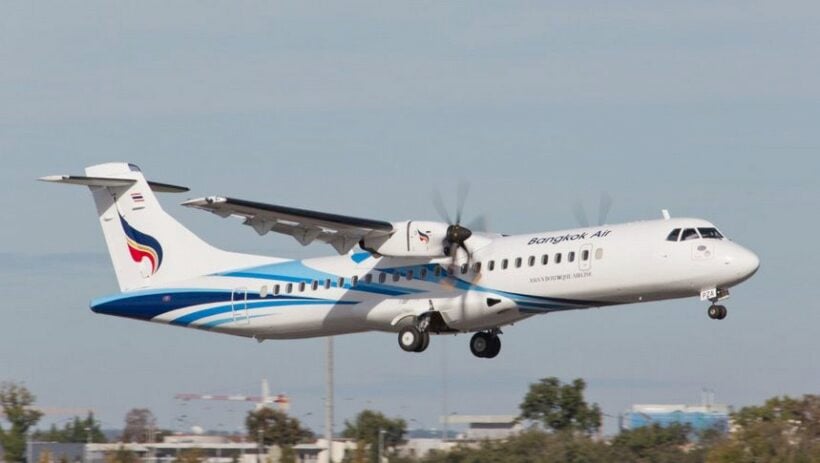 Passengers can request refunds without a service charge by contacting its sales offices, or call Bangkok Airways' call centre at 1771.
Nok Air has suspended services from Bangkok to Nanning, Chengdu, Hiroshima and Yangon until April 30. Direct flights from Bangkok to Ho Chi Minh City are halted until May 31.
Passengers can rebook or reroute for a new flight until Nov 30 without a fee. The change must be made before the date of departure. Passengers can also request a ticket refund via its contact centre at 1318.
Thai Lion Air has suspended all domestic and international flights until April 30. Passengers can rebook tickets without a change fee or fare difference. The new travel date must be on or before September 30. Passengers can request a full refund at lionairthai.com.
To check which airlines still offer international flights, visit the website of Airports of Thailand at airportthai.co.th/en/flight-schedule.
SOURCES: The Nation | Bangkok Post
Keep in contact with The Thaiger by following our
Facebook page
.