Retirement living comes to Kamala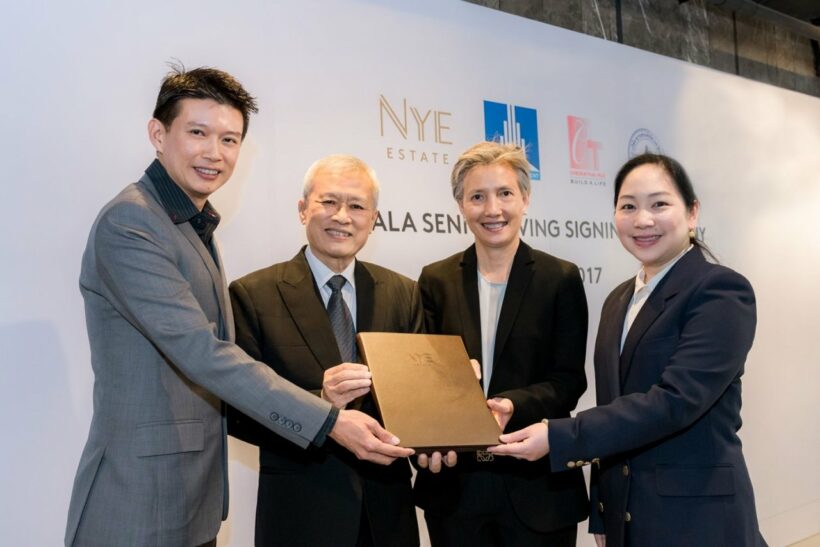 Thailand's four leading real estate developers – Nye Estate, Chewathai, L.P.N. Development and CH. Karnchang – have announced their plans to launch Kamala Senior Living, a new benchmark of luxury senior living village that will offer its residents a dynamic and exclusive lifestyle within a private and secure village.
Located on the island's west coast of Phuket, 'Kamala Senior Living' will offer a full complement of amenities and concierge services. The village will be managed and operated by Otium Living, an international senior living specialist with both an experienced management team and with consultancy from Audley Group, the number one developer and operator of luxury retirement villages in the UK.
Ornruedi Na-Ranong, Chief Executive Officer of Nye Estate says that aging societies in many regions across the world continue to create growing demand for diversified senior living options with high quality facilities and amenities.
"Kamala Senior Living is one of the first luxury retirement communities in Asia that introduces an ideal lifestyle for independent seniors by offering residents an active and exclusive lifestyle in a high-quality, secure and private development. The project brings together a highly experienced team with proven credentials in world-class luxury retirement living properties from its conception, through to construction and operation," says Ms. Ornruedi.
Kamala Senior Living is located within the mixed-use MontAzure Phuket community, a luxury resort and residential development stretching over 450 rai of prime beachfront into the hillside land at Kamala beach. The Kamala Senior Living development will comprise of 200 condominium units and 30 villas, with a total value of 3,500 million Baht.
Kamala Senior Living offers a full range of facilities including medical care, clubhouse, fitness centre, swimming pool and business centre. Residents will also have access to a host of other top quality amenities within MontAzure including beach clubs, bars and restaurants, shopping outlets, spa and wellness treatments, biking and hiking trails for a complete indoor and outdoor lifestyle experience.
"Phuket is blessed with all the ingredients for an ideal retirement – beautiful natural surroundings, a kind climate, a great mix of amenities, abundant leisure and health resources with high quality hospitals, convenient transportation and direct access via its international airport," added Ms. Ornruedi.
Kamala Senior Living encompasses three essential parts of a senior living project – property management, hospitality management, and medical & wellness management.  The village will be managed and operated by Otium Living. Dr.Nart Fongsmut, Thailand's well-known aged-care specialist recently joined the management team at Otium Living and Audley Group will act as a consultant to Otium Living in every aspect of the project from function and facility design to all aspects of the operation and management of the village.
Daniel Holmes, Chief Executive Officer of Otium Living, says, "We see a lot of potential in the luxury senior living segment in Asia and Phuket offers many favourable attributes for retirement living. It is one of their dream retirement locations for affluent residents in Thailand, as well as those from Singapore, Hong Kong, Malaysia and Europe."
"We aim to develop Kamala Senior Living to serve as a benchmark for luxurious senior living projects in Asia."
Setthaphol Boottho, Executive Director at MontAzure, says, "We are delighted to add luxury senior living to the expanding range of lifestyle attractions available at MontAzure. The community brings together an impressive line-up of proven companies and like-minded brands to form a unique and compelling proposition in Phuket's most expansive and exceptional mixed-use community."
- The Thaiger & The Nation
Phuket: Persistent Python vs Dog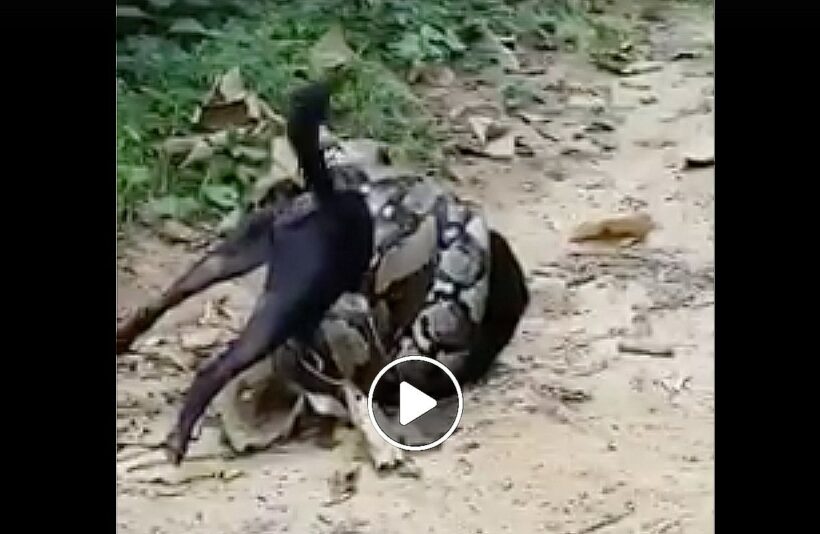 Today in Phuket.. Lucky dog. 😇.. My brother just told me this is actually at bangpae waterfall in Phuket.

Posted by Kim White on Thursday, June 21, 2018
Sansiri launches THE BASE Central – Phuket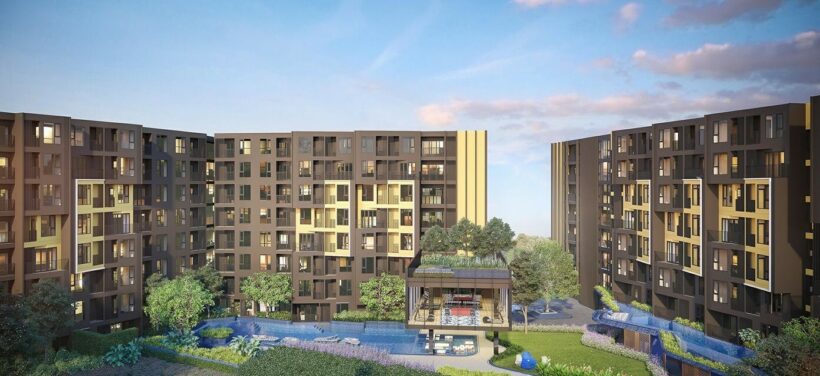 Sansiri launched another one of their 'BASE' branded condos with the launch of 'THE BASE Central Phuket'.
Quoting from their media release, "The design is influenced by an enchanting lifestyle where the native people and Chinese from across the seas come together to create the Peranakan culture under the new concept 'MARK MY BASE'."
Poomisak Julamaneechot, Vice Managing Director of the condominium development project, San Siri Public Company Limited says, "Sansiri has continued under The Base brand in Phuket by launching this new project 'The Base Central –Phuket' with a budget for construction 1,660 million Baht."
"The unique location at the heart of the island near Central Festival, and just one minute from the proposed new light rail station."
"The project is under the branding of 'Complete Your Living Experience'. The project will be available for initial registration and reservations on June 23-24 with prices starting from 1.99 million Baht."
Check out some more about the new project HERE. (In English and Thai)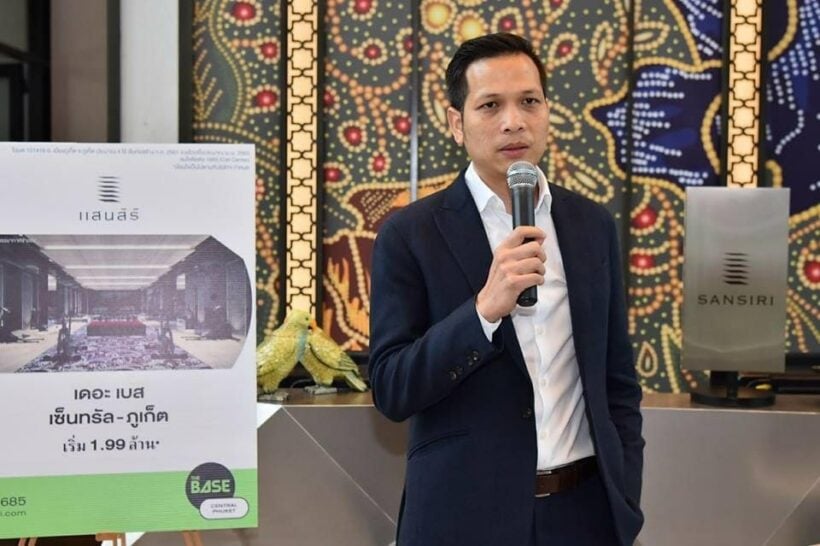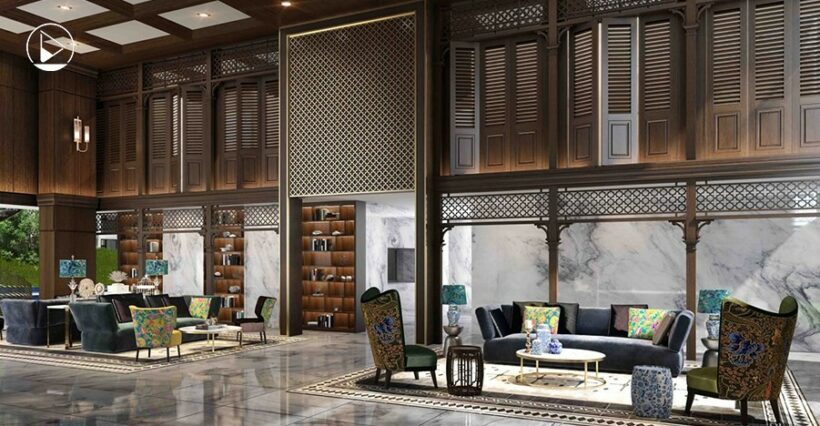 Krabi: Chinese tourist drowns at Railay Bay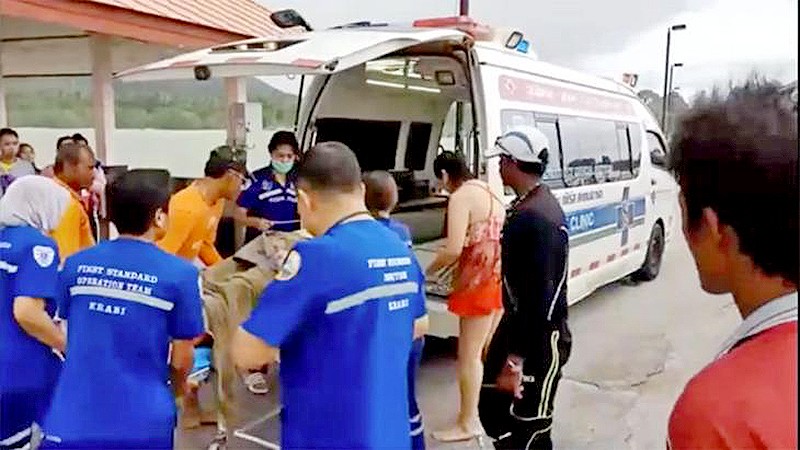 After all the heavy monsoonal weather along our coasts in recent days, we're lucky we haven't had more reports of risky swimmers getting into difficulty. Sadly, Krabi has reported a drowning.
Thai Rath reports that a 32 year old Chinese tourist staying in the Railay Beach area drowned after ignoring officials' warnings not to go into the water. The report says that the tourist had gone to Phranang beach where beach patrollers told him not to enter the water due to the high seas. He said he wouldn't and was just taking photos. Later he ventured into the waters without a life jacket where he quickly got into difficulty.
Fellow tourists, climbing groups, Park officials and staff from the First Standard Clinic in Ao Nang were all involved recovering Ma Xuxa from the waters at Phrasing Beach. Once he was back on shore CPR was applied in an effort to resuscitate him.
He was subsequently transferred by boat and ambulance to the Krabi Hospital. Medics continued to apply CPR during the journey but the man was pronounced dead upon arrival at hospital.
The Chinese Consulate has been advised of the incident.
SOURCE: Thai Rath HERE.