Regent Bangtao targets Phuket holiday rentals
PHUKET: Expats in Phuket live in a tropical paradise, yet many work full time. Holidaymakers surround them while they divide their time between home and the office. Phuket can be a strange place to live – not to call it schizophrenic – but this dual character of island life comes with a distinct benefit, and The Regent Bang Tao is here to capitalize on it.
A popular online meme claims that travelling is the only thing in life which you spend money on that still makes you richer.
I disagree: investing in property in Phuket is, and for many it is a great way to generate a stable source of income while enjoying a tropical residence.
Phuket's near-constant influx of holidaymakers provides local property owners an endless customer supply, not just for long-term rentals but also for highly profitable vacation rentals.
And it's the customers looking for property as an investment opportunity that The Regent Bang Tao is focusing on.
Located on a quiet three-rai a stone's throw from Laguna Phuket, The Regent Bang Tao consists of two
buildings that are home to 170 units in four designs: studio (43sqm); one bedroom (86sqm); twin suite, two bedrooms (114sqm); and deluxe two bedroom (140sqm).
"More than 100 units, about 70 per cent of the project, have already been sold. Most of them are studio apartments," says Pisuttisak Ema-suwan, Regent Bang Tao manager.
Unit owners can enjoy the range of hotel-like facilities, including swimming pool, fitness center, 24-hour security and key card access – all of which are quickly becoming standard in Phuket condominiums.
What makes the project special, though, is what it offers guests on short-term stays – namely 24-hour
reception, buffet breakfast and all the facilities and services that holidaymakers require, inclusive of motorbike rentals and tours programs.
Staying at Regent Bang Tao will feel like staying at an elegant hotel, but with more a homey feel.
"We provide two separate offices: one for the owners and one for people on short-term stays," explains Mr Pisuttisak.
"A reception is here to provide all types of services required by short-stay guests, such as vehicle rentals and tours."
For the convenience of the units' owners, investment and rental packages are provided.
The former offers a guaranteed return of 7 per cent per annum for the first three years, while the latter spares owners the trouble of providing their apartments' guests with all the necessary amenities.
"Not only are all the units fully furnished, but we also provide a package for rental investment with in-room amenities, including bedsheets, kitchen utensils and so on. The apartments are ready to move in," Mr Pisuttisak adds.
All this in tastefully designed surroundings, which provide a relaxing ambiance with of subdued earthy shades, as well as plenty of green space all around.
For more information visit TheRegentPhuket.com.
— Maciek Klimowicz
Keep in contact with The Thaiger by following our
Facebook page
.


Find more property for sale and rent across Thailand at Thaiger Property, powered by FazWaz. You can even list your property for free.

Bangkok's office rental hot spots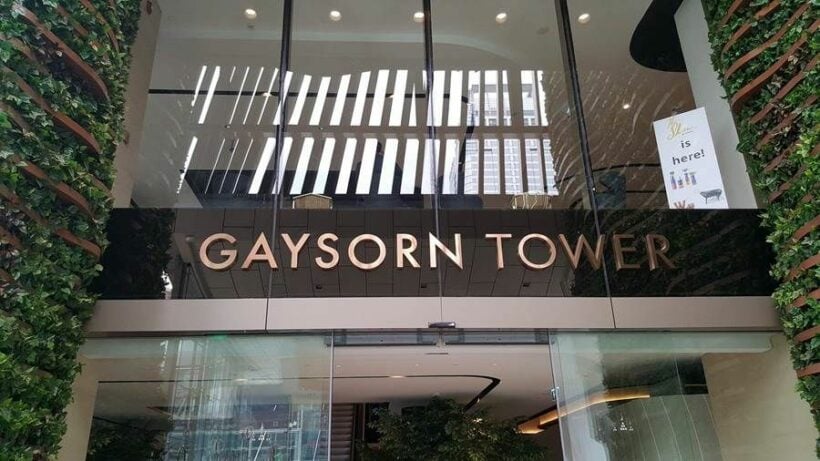 PHOTO: brandinside.asia
And the winner is…?
A survey carried out by Colliers International (Thailand), a global commercial real estate organisation, reveals that the highest office rent in Bangkok is at Gaysorn Tower on Ratchaprasong Road. The Nation reports that premium office space in the building is leased for 1,600 baht per square metre per month. Coming in at slightly less are spaces in the Park Ventures building, which rent for 1,500 baht per square metre a month, or in the Bhiraj Tower, located at the EmQuartier shopping mall, at 1,400 baht a month.
These prices reflect an increase of 3 – 5% from rents last year, but Colliers International points out that they are negotiable based on a company's needs and the terms agreed.
Gayson Tower and the Park Ventures building are both located in Bangkok's Lumpini district, while Bhiraj Tower is in Wattana. Both areas are seen as key central business districts with state-of-the-art facilities and, despite the steep rents, all three buildings are currently enjoying 99% occupancy.
Meanwhile, Colliers is predicting a further increase in office rental costs in the last quarter of this year due to high demand coupled with limited supply.
SOURCE: The Nation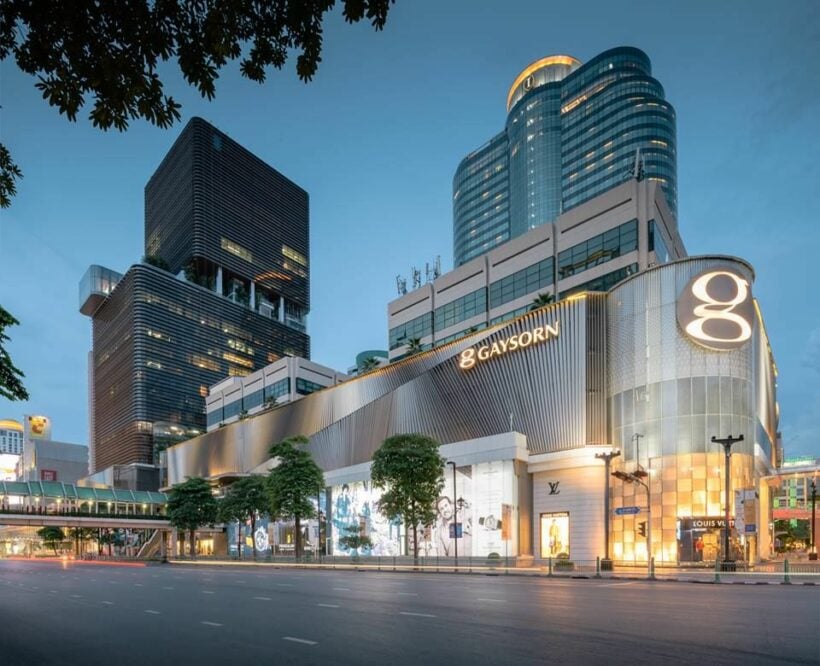 Keep in contact with The Thaiger by following our
Facebook page
.
Utopia Music Festival: Dare to Dream!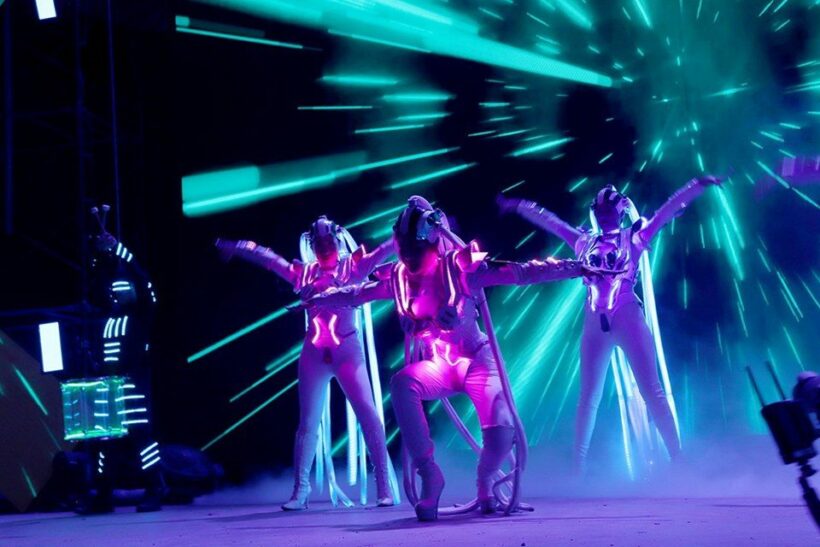 On November 11, 2019, Utopia Corporation arranged the Utopia Music Festival at their condominiums in Nai Harn Beach, using a theme of superhero. The concept of 'Dare to Dream' showcases the outstanding and unique properties under Utopia Corporation.
The music festival started with a speech from Utopia CEO Hachi Yin and Vice President Leo Li, who explained their various properties across Phuket, currently valued at almost 6 billion baht. Their speech was followed by an exciting glow-in-the-dark light show and some awesome performances and talented DJs.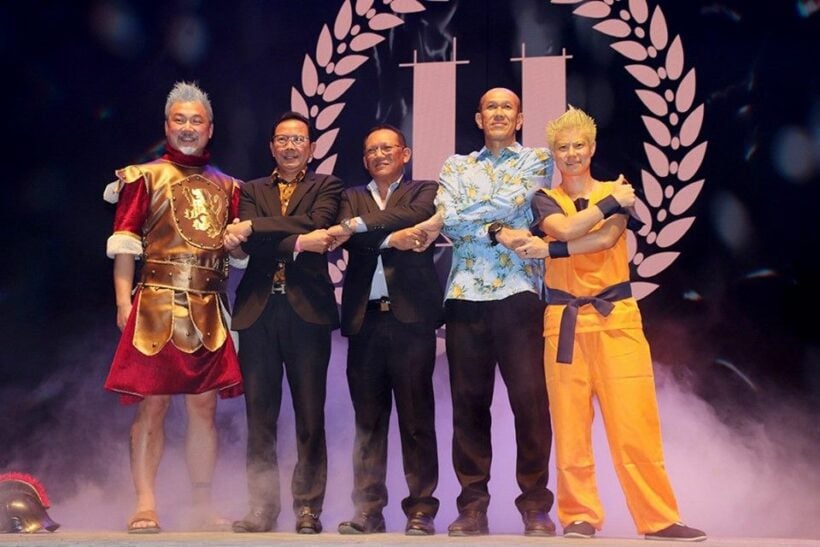 The party goers were all dressed in superheroes, from Son Goku to Wonder Woman, to Maleficent and Harley Quinn. Plenty of Phuket local street cuisine was available in the food trucks around the event along with refreshing drinks. The guests thoroughly enjoyed the music from the DJs and the astonishing shows on stage.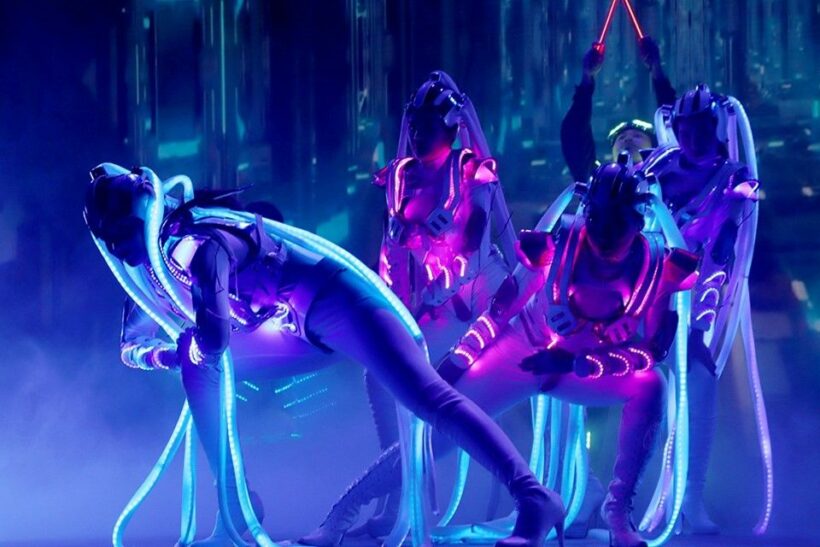 Utilising their extensive experience and knowledge of the Australian design and construction, IPA Corp., which owns the Utopia Development business unit, currently possesses seven projects on the island of Phuket. Utopia Nai Harn is one of them and is located between two of Phuket's most beautiful beaches, Nai Harn and Rawai Beach, and the beautiful Nai Harn Lake is just a stone's throw away. Known as the Naiharn Tropical Alley, these surroundings provide a tranquil and relaxing backdrop to the hotel.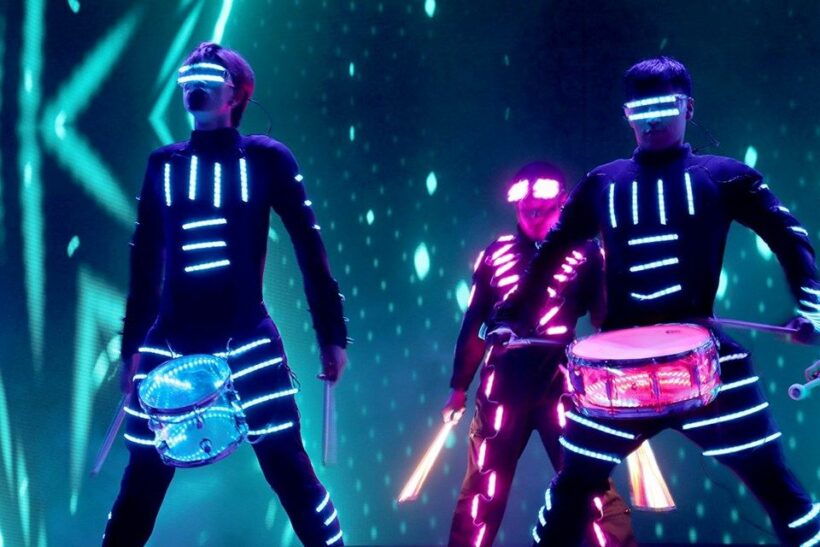 The high-quality hotel site provides all of the facilities one could ask for – a spa, fitness center, swimming pool with pool side bar, mini water park – U Lagoon and 24-hour front desk service are available. The hotel is within easy reach of numerous shopping locations and there are plenty of restaurants in the immediate vicinity.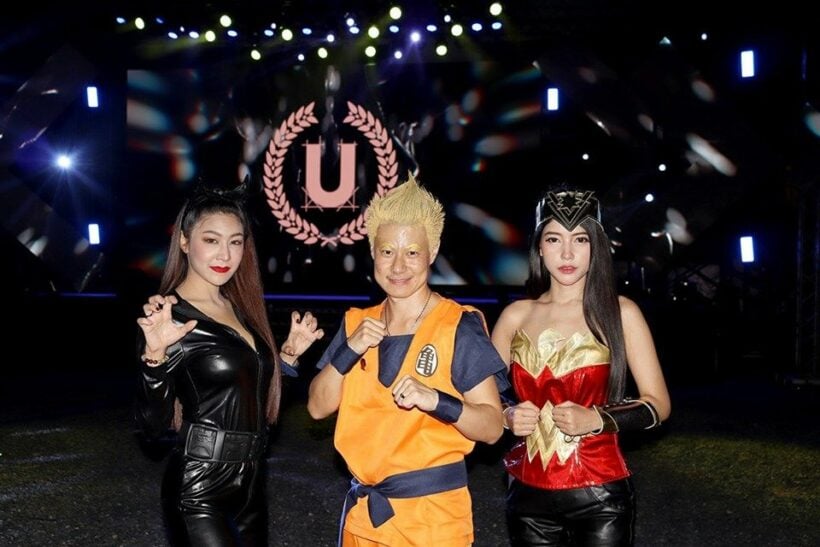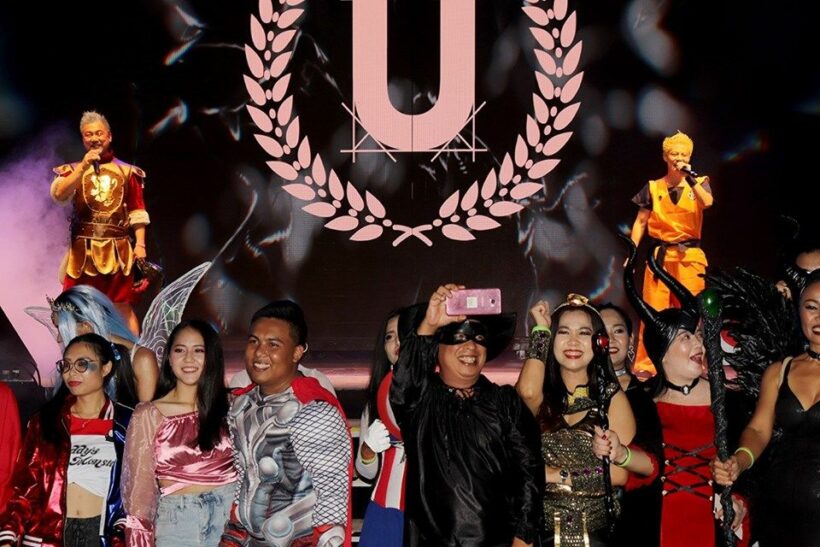 "Utopia Corporation contribute to solving fragmentation on the island by integrating and planning connectivity in its master plan to develop the Utopia Empire," Utopia CEO Hachi Yin said.
"We offer choices of exciting & unique dining experiences at Imagine Restaurant, a hip all-day dining restaurant where guests can open their minds to unique and inspired menu items from our Chefs, whilst enjoying beautiful views of tropical forest and green mountains from the restaurant balcony. Or our Mikha Authentic Japanese Restaurant specialising in Omakase in a relaxed Japanese atmosphere. For villa residents, we proudly serve a unique Utopia Floating Breakfast experience that will make you never want to leave your Villa."
Keep in contact with The Thaiger by following our
Facebook page
.
Chiang Mai – the wellness destination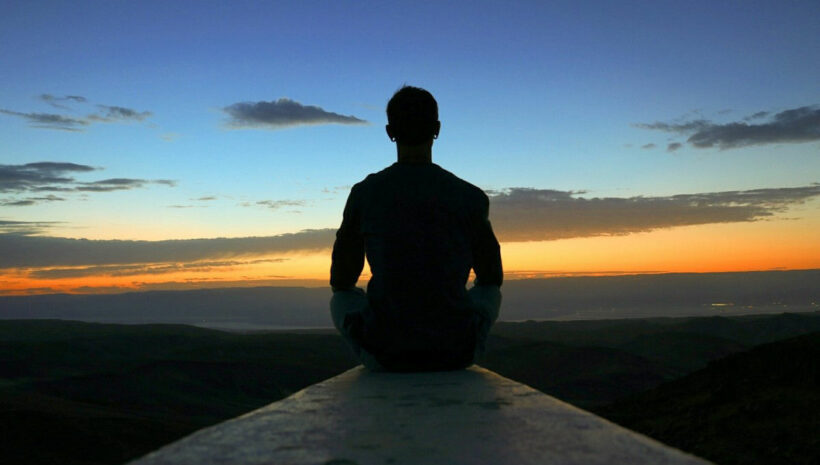 Wellness Tourism
Resorts in Northern Thailand are quick to adapt, as wellness tourism is on the rise. Many operators now offer packages that include anything from ancient spas, yoga in the forest, and monastery stays to farm-to-table produce, local cooking, Thai kickboxing classes, and mineral hot springs. And they have good reasons for it.
Though wellness trips now account for about 7% of all trips taken worldwide, a study by the Global Wellness Institute found wellness tourism is growing fast at 6.5% annually (from 2015-2017). More importantly, wellness holiday makers are also generous spenders. For Thailand, international and domestic tourists spend about 36% more than the average tourist for quality stays that rejuvenate their body and mind.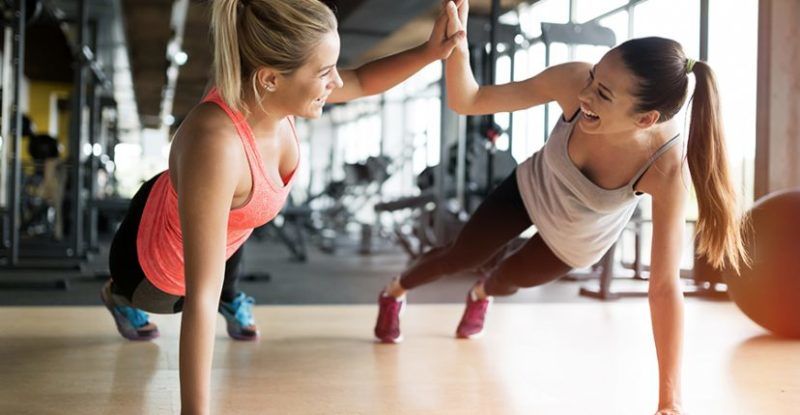 Find out more about investing in the Chiang Mai Onsen Wellness Resort.
Why are people taking wellness trips?
As daily stress, rising chronic diseases, and general unhappiness become part of modern life, people are looking for preventative ways and ancient wisdoms to take care of their physical and mental health, leading to a massive economic wellness boom, estimated at about US$4.2 trillion.
Add these modern "illnesses" to longer lifespans, demands for healthier lifestyles, desire for experiential travel, and the rise of the middle class to the ultra-wealthy in Asia, and you have wellness tourism that keeps expanding. In fact, at over $639 billion, wellness tourism has grown more than twice as much as general tourism (3.2%) in the past few years.
For Asia Pacific destinations, in particular, wellness trips are also driven by rising female travellers, mid-life adventurers, and Chinese millennial millionaires, a report by the wellness and hospitality marketing company CatchOn states. Female travelers, for example, organize trips to "escape, rekindle friendships, celebrate milestones, and reward themselves." And spas, wellness or life coach gurus, truly unique and authentic experiences, and creative endeavors like cooking classes are highly attractive. For Asian female travellers, spa treatments, sightseeing, as well as shopping at mega malls (Tokyo, Seoul, Bangkok, etc.) are also a popular way to recharge.
For the mid-life adventurers, however, wellness is for self-care and exploration. Activities that are highly memorable, like flying around Mount Everest, are very attractive to this group. Meanwhile, well-to-do young Chinese are drawn to "hassle-free, all inclusive packages" with activities that include anything from morning yoga, meditation, and local cooking to sightseeing, outdoor adventures, shopping, beach parties, and fine dining, the report shows.
Thailand as a wellness destination
Thailand was quick to jump on this trend. Ranked 13th in the world and 4th in Asia-pacific in 2017, after China, Japan, and India, Thailand's wellness tourism is estimated at $12 billion. Establishing itself as a major medical tourism hotspot and a top spa destination, Thailand is now considering adding a visa category called "Medical Visa," which would allow holders to stay in the country up to a year for the purpose of medical treatment. The country also incorporates both health and wellness into their international campaign "Amazing Thailand: Open to New Shades" and targets major demographic segments such as millennials, seniors, and female professionals.
The top performing sources of medical and wellness tourists in Thailand are from Southeast Asia, the Middle East, as well as Australia, India, China, and the United Kingdom. And "new business is emerging from places; such as, Myanmar, Australia and Russia," the Tourism Authority of Thailand noted earlier this year. For spas and massages, it's Brazil, Saudi Arabia, Kuwait, Oman, Israel, USA, and Vietnam that spend the most per head.
The Global Wellness Institute also commented on its global wellness report that by leveraging strengths in both segments, countries like Thailand are primed for stressed out professionals, patients and their families, as well as wellness travelers. Treatment, prevention, and recovery are available in a single trip, with health checkups, detox, life coaching, meditation, ancient therapies, and surgeries, in addition to a blissful setting for them to recover.
Chiang Mai as a wellness destination
While each region in Thailand offers a variety of wellness options, Bangkok is known for its wellness centers, Phuket its spa resorts, Koh Samui its fitness retreats, and Chiang Mai its spiritual retreats, according to a report in 2018 by Kasikorn Bank. Chiang Mai, with its rich culture, unique cuisine, long-standing Buddhist traditions, and mountainous scenery, attracts many tourists for general wellness travelers as well as spiritual monastery stays. While most tourists in the north are Thais and Chinese, the region also welcomes a lot of travelers from Europe and the United States as well as Japanese pensioners.
Each nationality, however, has very specific needs when it comes to wellness, a recent study by Chiang Mai University ()which surveyed 1,092 travellers in Chiang Mai and other Northern cities shows.
Thai tourists, for instance, are foodies and a wellness trip is best with local northern cuisines or healthy food. Chinese tourists, on the other hand, are more interested in traditional massages and listed creative classes, like learning Thai medicine and massage, very high on their list. To Americans and Europeans, a wellness trip to Chiang Mai is more enticing when paired with a chance to experience the local way of life. They are also similar in their choosing, listing wellness activities like Thai and northern massages as most attractive, followed by healthy/local cuisine, spas, hot springs baths, yoga, and meditation.
Meanwhile, Japanese pensioners are most interested in golf, followed by Thai massage, local food, and hot springs. They also focus on accommodations that are in close proximity to medical facilities.
When asked to choose an activity that is most interesting, all nationalities selected nature sightseeing, except the Chinese who selected Thai massage and herbal medicine classes as most attractive.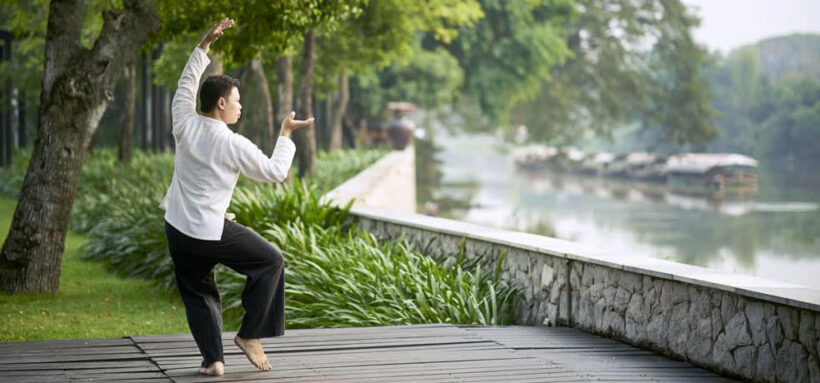 Selling wellness in Chiang Mai
As mentioned earlier, international and domestic wellness tourists spend about 36% more than the average tourist when visiting Thailand, and this is no exception in Chiang Mai. Undoubtedly, this leads to more resorts offering attractive holistic treatments to cash in on this trend, from The Pavana's five habits of longevity to Dhara Dhevi's Ayurvedic Retreat, which includes Shirodhara therapy, where a stream of warm oil is poured onto the "third eye" to improve the functions of the nervous system.
These resorts in Chiang Mai can charge much higher fees when offering wellness programs. For example, a night at the luxury Dhara Dhevi's deluxe villa costs around 10,000 baht or about $330 (which accommodates 2 adults). That rises to 86,000 baht/person for 3 nights of an Ayurvedic Rejuvenation Retreat, the bundle that comes with Ayurvedic therapies, personalized treatments, traditional massages, free access to thermal facilities, private yoga, and meditation classes, among other things. To extend your wellness stay to 14 nights, the price rises to 363,000 baht/person.
Investing in wellness in Chiang Mai
Instead of choosing a colorful, but busy part of the city, many resort developers eye for iconic locations in natural surroundings to market as luxury wellness retreats. And some are opening its doors to investors, Thai or otherwise.
Chiang Mai Onsen Wellness Resort, for example, lets investors buy a villa in its wellness resort at the starting price of 3.3 million baht (about $108,000). The resort is set in the hot spring area of San Kamphaeng of Chiang Mai and features on-site mineral hot springs. Minerals in this location, such as Fluoride and Sulfate, are said to have healing properties beneficial for boosting blood circulation, improving the reproductive system, strengthening bones and joints, as well as softening skin.
The resort also offers buyers guaranteed rental returns and hotel management. Buyers can also choose villas for their own use on the residential side , next to the resort, with access to facilities like the hot spring baths, spas, a Muay Thai kickboxing gym, spas, restaurants, as well as an on-site anti-aging clinic.
As wellness is a rising trend that attracts high-spending customers, it is obvious why many resorts are marketing themselves as wellness retreats.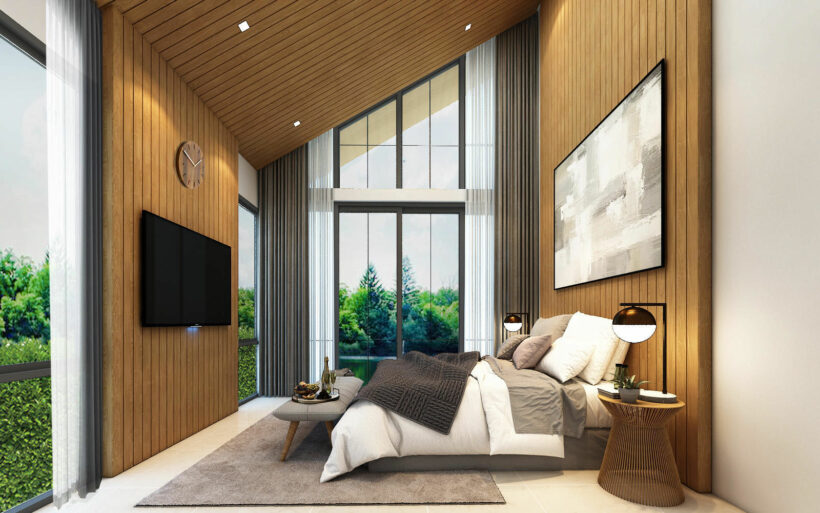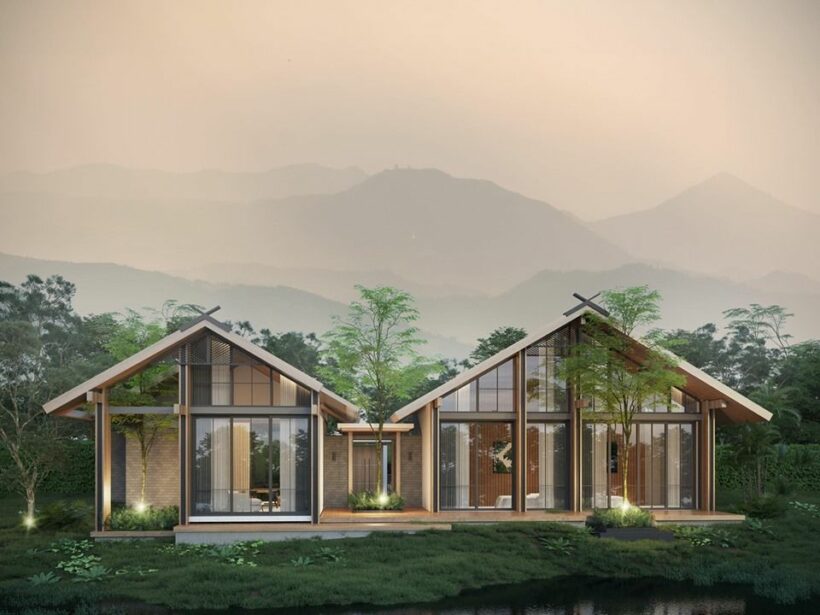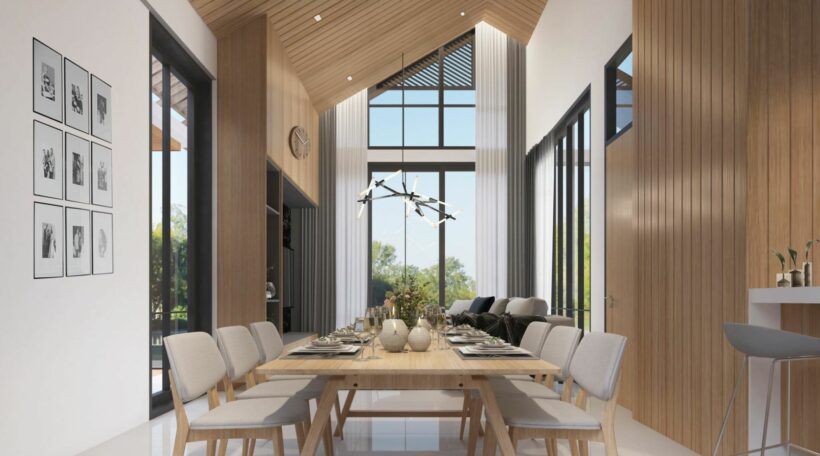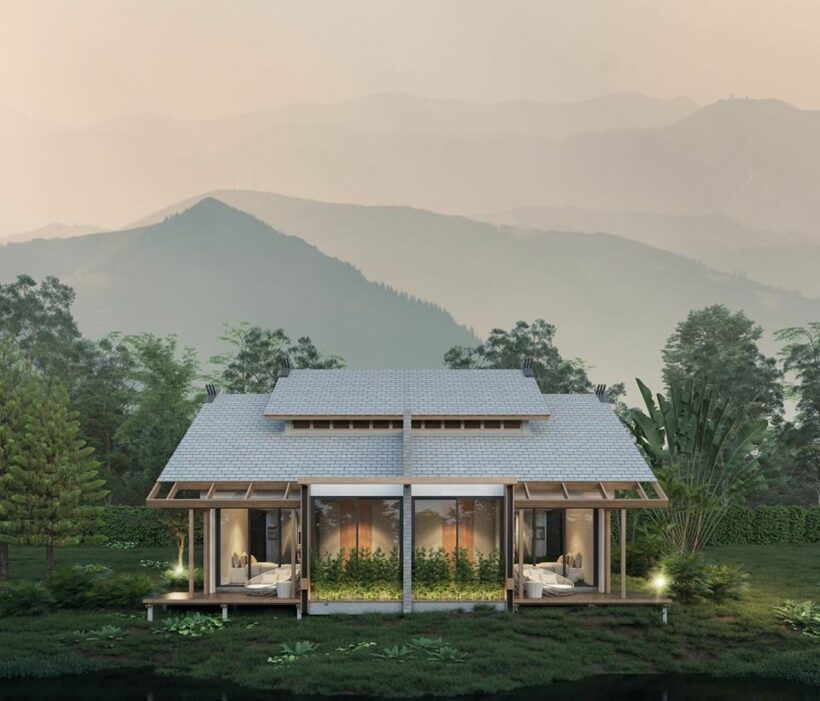 Keep in contact with The Thaiger by following our
Facebook page
.