Exploring the best value-for-money neighborhoods in Bangkok and other major cities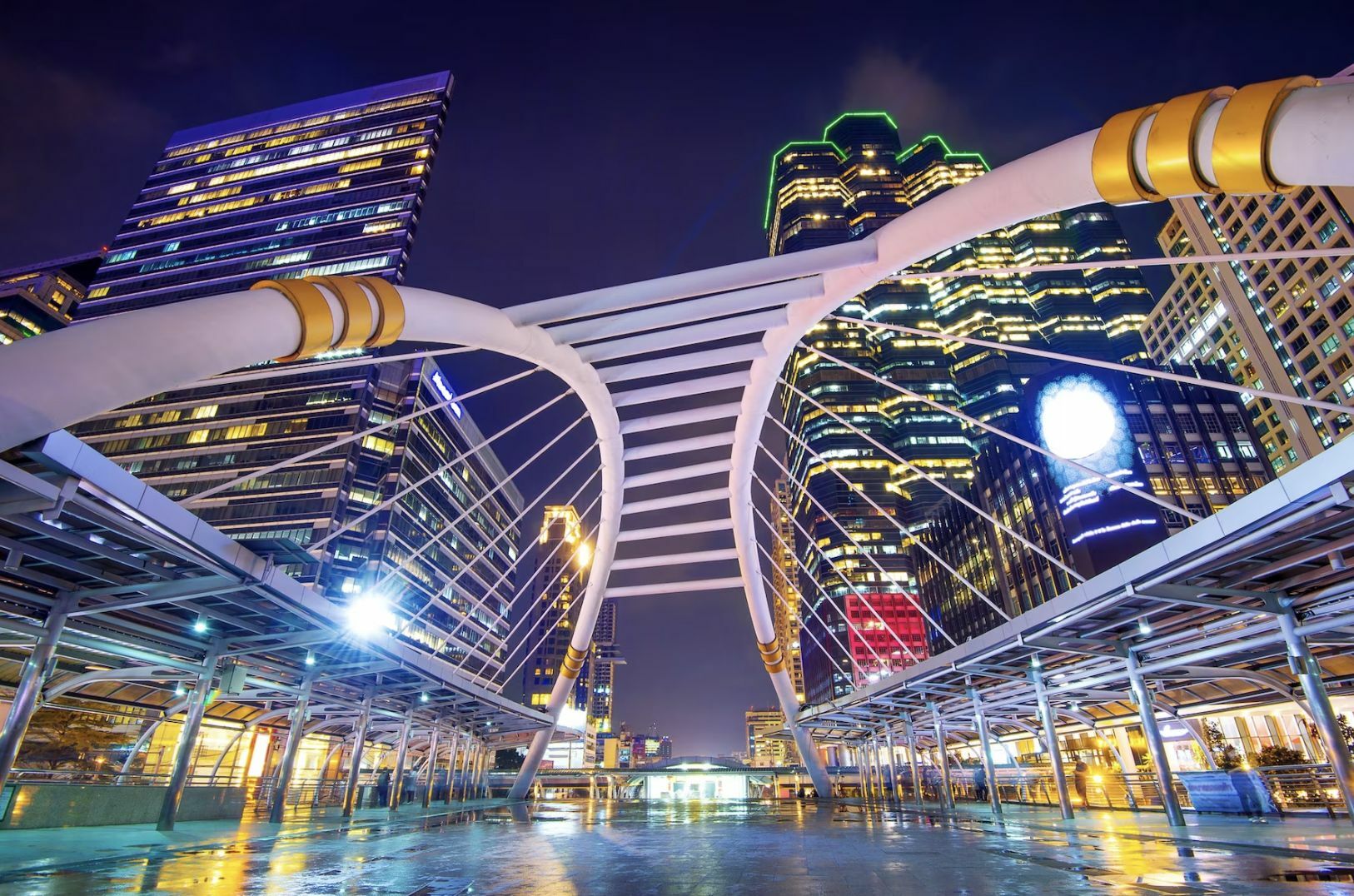 For those considering living in Thailand, finding a neighbourhood that offers a great quality of life at an affordable price is essential. However, finding the right neighbourhood to live in can be an intimidating task, especially for those on a budget. Fortunately, there are many neighbourhoods throughout Thailand that offer excellent value for money, providing a comfortable and enjoyable lifestyle without breaking the bank.
In this article, we will take a closer look at some of the best value-for-money neighbourhoods in Thailand, exploring their unique characteristics, amenities, and attractions, to help you make an informed decision about where to live in this amazing country. Whether you're a first-time expat or a seasoned veteran, these neighbourhoods offer an affordable and fulfilling way to experience the joys of living in Thailand.
Top 5 value-for-money neighbourhoods
Bangkok: Ari, Phrom Phong, and Sathorn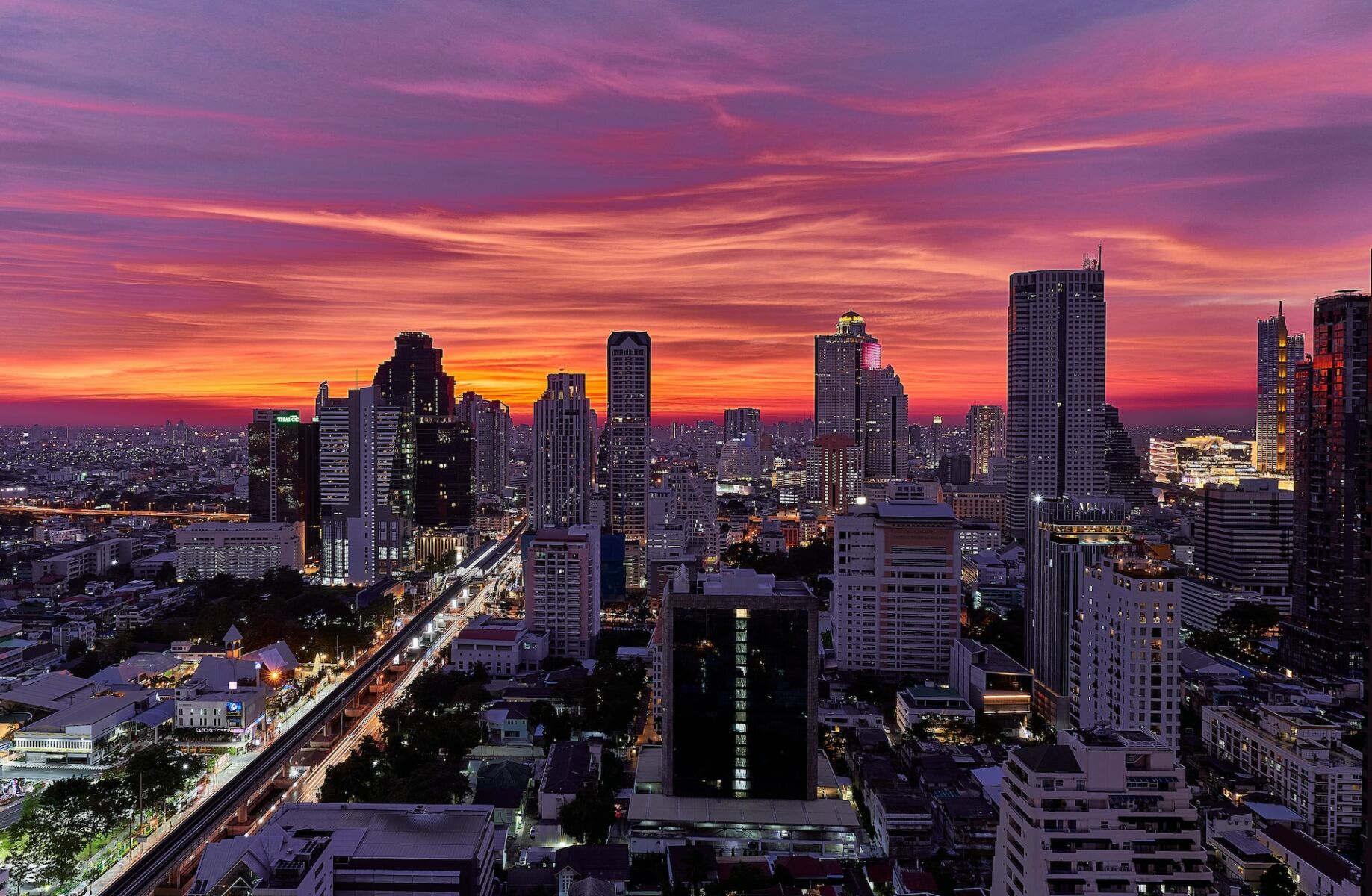 A melting pot of cultures and a hub for expats, Bangkok is a vibrant metropolis that offers an array of neighbourhoods brimming with potential for prospective property investors. It's, of course, among the most popular place to be for foreigners who dream of living in Thailand. But among the many neighbourhoods in the city, there are three that promise a bang for your buck without compromising on charm or convenience:
1. Ari – The Hipster Haven
Nestled amidst leafy streets and colourful street art, Ari is an eclectic neighbourhood. It has transformed itself into one of Bangkok's most sought-after locales. Moreover, Ari has a unique blend of a relaxed atmosphere, a thriving creative scene, a warm community feel, and value-for-money residential properties. That's why it's an irresistible choice for those looking to invest in Bangkok's property market.
Despite its growing popularity, Ari remains an affordable option for investors. The property prices here still remain relatively low compared to their more established counterparts. The area has seen a surge in stylish condos and townhouses. It caters especially to the young, creative crowd that has made Ari their home. With its proximity to the BTS Skytrain, Ari ensures excellent connectivity to the rest of the city. Thus, making it a prime choice for those seeking convenience without breaking the bank.
Plus, the presence of multiple supermarkets, quaint coffee shops, international restaurants, contemporary galleries, and vintage stores that sit comfortably alongside humble street food stalls and family-run businesses offers variety and convenience, ensuring that residents have everything they need within reach.
2. Phrom Phong: The Cosmopolitan Gem
For those with a penchant for international flair, look no further than Phrom Phong. This cosmopolitan neighbourhood has become a haven for expats living in Thailand, lured by the array of global cuisine, trendy boutiques, and lush parks. The crown jewel of Phrom Phong is undoubtedly the EmQuartier shopping complex, a veritable paradise for shopaholics and foodies alike. And for those who love to treat themselves to some R&R, Phrom Phong has a lot of health and wellness getaways to choose from. You can also enjoy the convenience of having Benjasiri Park nearby.
Don't let its upscale reputation deter you – Phrom Phong offers a surprising range of property options to suit various budgets. From sleek high-rise apartments to charming low-rise condos, investors can find a piece of prime real estate without the exorbitant price tag. Additionally, the neighbourhood's seamless integration of modern amenities and serene green spaces make it an amazing option for those seeking a balanced and vibrant urban lifestyle.
3. Sathorn: The Central Business Oasis
Finally, we venture into the heart of Bangkok's central business district – Sathorn. A bustling hub of commerce and luxury, Sathorn is often associated with its glitzy skyline and high-powered professionals. However, beneath this veneer of corporate glamour lies a treasure trove of value-for-money property opportunities.
Sathorn's diverse property portfolio ranges from lavish penthouses to more modest apartments, catering to a variety of investment preferences. The area's strategic location, combined with its extensive public transportation network, ensures that residents can easily navigate the city while enjoying the perks of living in a thriving commercial centre.
In recent years, Sathorn has also witnessed a surge in lifestyle amenities, such as chic eateries, fashionable boutiques, and rejuvenating wellness centres, catering to the discerning tastes of its cosmopolitan residents. During the day, Sathorn is a financial hub. But as the sun sets below the horizon, it turns into a party hotspot. This seamless blend of work and play has made Sathorn an attractive option for investors seeking a well-rounded and dynamic urban experience.
Phuket: Bang Tao, Kamala, Rawai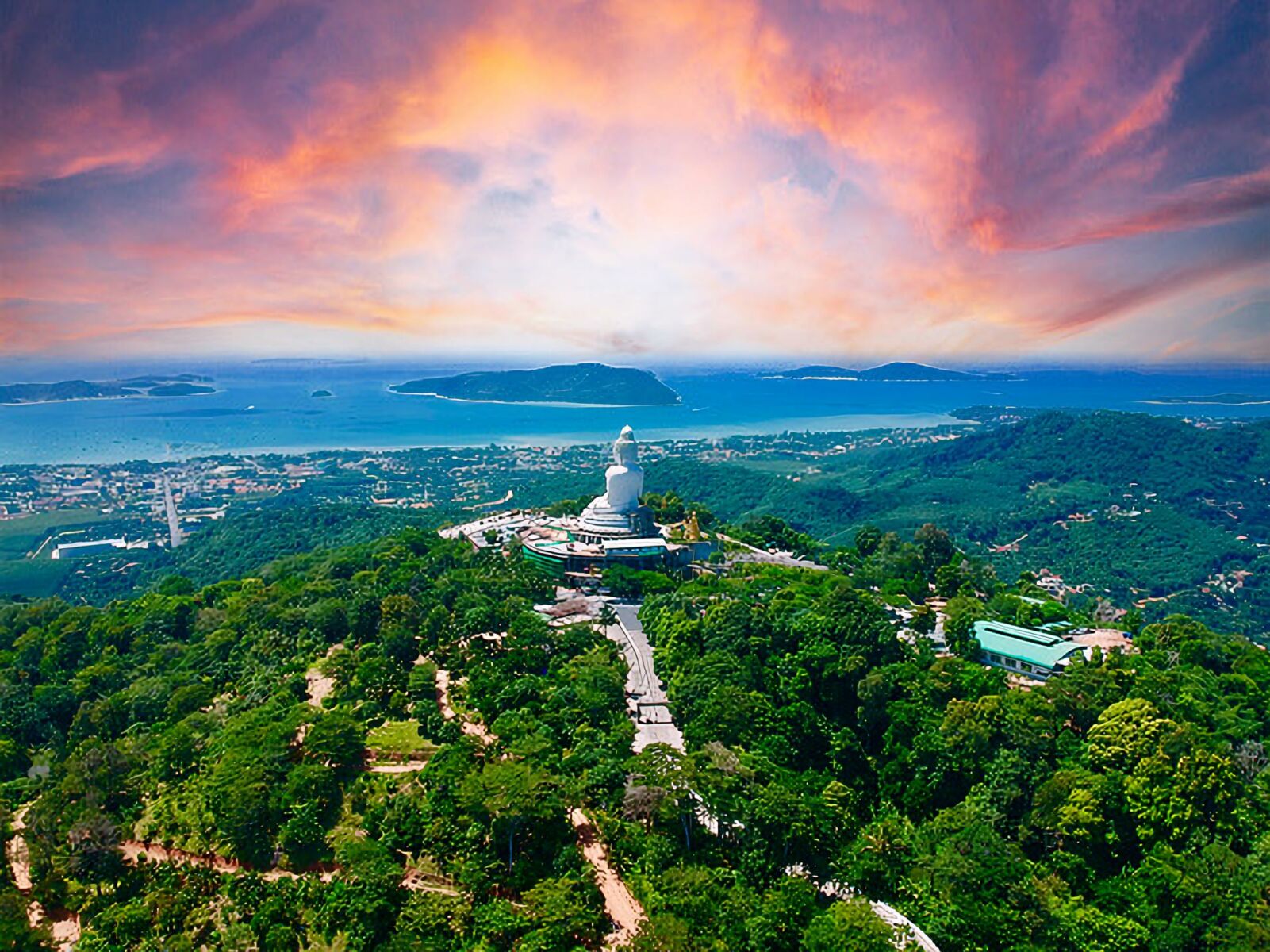 It's easy to see why this tropical paradise has become a magnet for property investors seeking a blissful island retreat. After all, who doesn't want to live near the ocean and still have access to a plethora of amenities? And amidst the swaying palm trees and azure waters, there are hidden gems waiting to be discovered by those hunting for the best value-for-money neighbourhoods, where dreamy island living and smart property investment go hand in hand: Bang Tao, Kamala, and Rawai.
1. Bang Tao: A Beach Lover's Dream
Nestled along Phuket's western coastline, Bang Tao is a picturesque neighbourhood boasting an impressive 8-kilometre stretch of pristine beach. The area effortlessly blends high-end luxury with laid-back charm. It offers a range of property options that cater to different budget requirements. From stylish beachfront villas to modern condos, Bang Tao presents prime real estate opportunities for those seeking a taste of sun, sea, and sand without stretching their purse strings.
In addition to its breathtaking natural beauty, Bang Tao is also home to a host of amenities. These include golf courses, beach clubs and fine dining establishments. With its well-rounded offerings and excellent value for money, Bang Tao is the perfect choice for investors seeking an idyllic island retreat with a touch of sophistication.
2. Kamala: The Family-Friendly Haven
Located just 6 kilometres north of the bustling Patong area, Kamala offers a more serene and family-oriented environment for discerning property investors. This peaceful neighbourhood is renowned for its beautiful crescent-shaped beach, lush greenery, and welcoming community spirit. Although it's getting more and more popular, you can still find an unspoiled sandy beach at the northern end of the bay.
Kamala presents a diverse range of property options, from cosy apartments to luxurious villas, ensuring that investors can find their ideal island abode without breaking the bank. The area's well-developed infrastructure, including international schools, supermarkets, and medical facilities, makes it an appealing choice for families seeking a tranquil island lifestyle with all the necessary conveniences.
3. Rawai: The Authentic Island Experience
For those seeking a more authentic taste of Phuket, Rawai is the neighbourhood to explore. Situated in the island's southern tip, Rawai is a charming fishing village that has retained its traditional Thai character while embracing modern development. The beach in Rawai is not one you can swim in, but it boasts a serene atmosphere and stunning vistas of the nearby islands.
Rawai's property market offers excellent value for money, with a variety of affordable housing options ranging from quaint bungalows to contemporary apartments. The area's friendly atmosphere, vibrant seafood market, and stunning coastal views make it an attractive option for investors looking to immerse themselves in the local culture and natural beauty of Phuket.
If beach living excites you, the best areas to live in Phuket guide is at your service. Make sure you pay a read to keep greater options in hand!
Pattaya: Jomtien, Pratumnak, Central Pattaya Area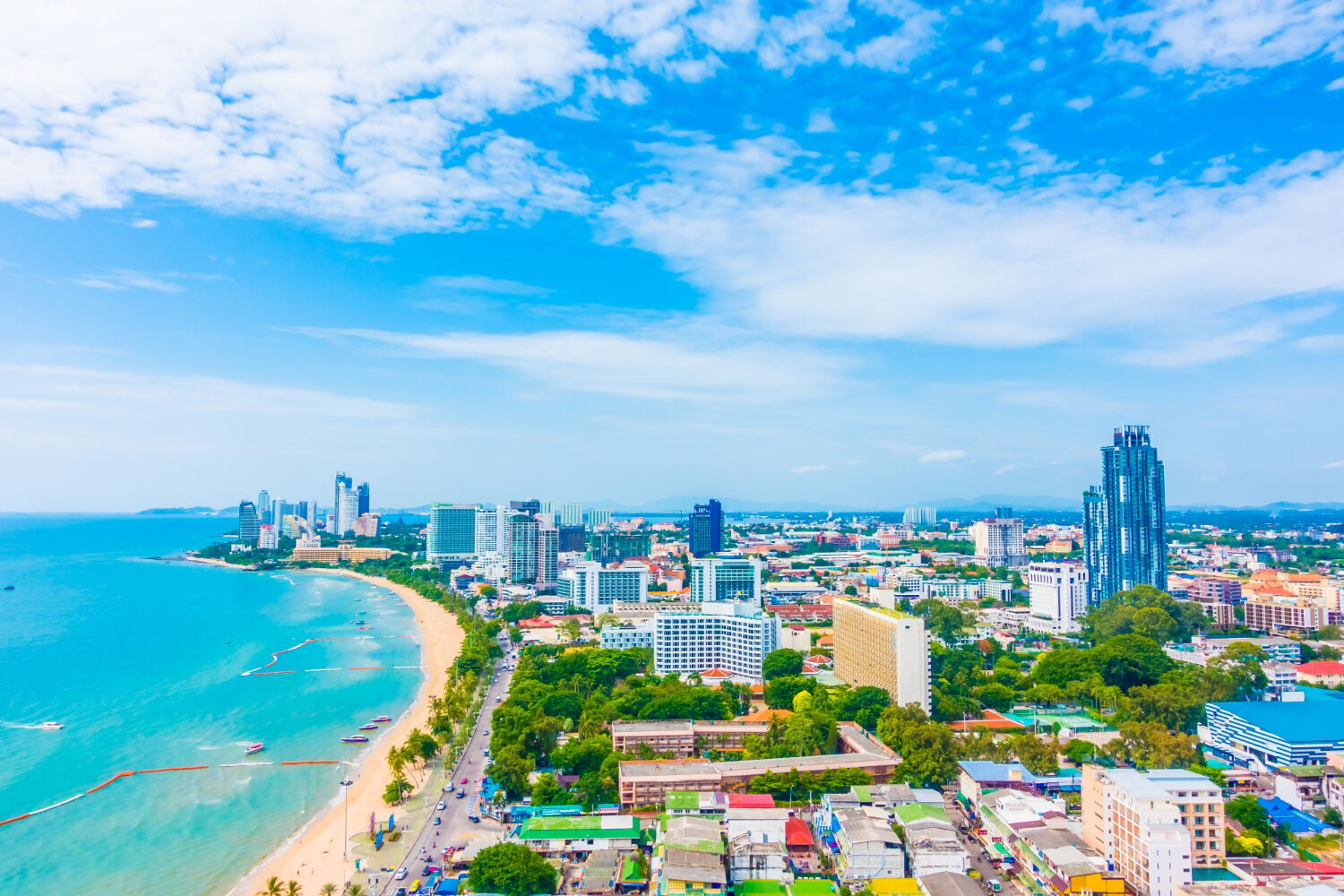 Pattaya is a bustling city renowned for its vibrant nightlife, exquisite dining options, and an array of water-based activities. As property investors seek to capitalize on this lively destination, they need not look far for excellent value-for-money neighbourhoods.
1. Jomtien: The Popular but Serene Seaside Retreat
Jomtien is a favourite destination among tourists and expats living in Thailand. It's also a popular area for Thai residents seeking a relaxed beach experience. Known for its beautiful shoreline and family-friendly atmosphere, Jomtien provides a peaceful alternative to the bustling city life of Pattaya. Moreover, the beach here is much cleaner than those in Central Pattaya, and the more southern areas are still relatively quiet.
Aside from the beach, it has much to offer in terms of entertainment and local attractions. The area features a cluster of beer bars and a large beer bar complex at Rompho Market on Jomtien 2nd Road. It runs parallel to the beach road. In addition, the Wat Mai Hat Krathingthong temple serves the locals' religious needs. It's located between Soi 11 and Soi 12 at the beach road
The property market in Jomtien offers outstanding value for money. It has a variety of housing options, including modern condos and charming low-rise apartments. In addition, Jomtien is seen as an attractive option for families and retirees because of its well-developed infrastructure. Here you can find international schools, healthcare facilities, and shopping centres.
2. Pratumnak: The Scenic Hillside Hideaway
Situated between Pattaya and Jomtien, Pratumnak is a scenic hillside neighbourhood. It offers stunning sea views and easy access to other areas in Pattaya. With its lush greenery, golden sandy beaches, and peaceful ambience, Pratumnak is often referred to as the Beverly Hills of Pattaya. Thus, it's the perfect destination for those seeking a luxurious retreat that is still within reach of Pattaya's bustling city centre. Additionally, it's home to the giant Golden Buddha.
The property market in Pratumnak presents an array of budget-friendly options, ranging from elegant high-rise condos to spacious villas. This ensures that investors can find their ideal hillside hideaway without compromising on quality or style. Overall, Pratumnak is a great choice thanks to its combination of natural beauty, excellent amenities, and affordable property options.
3. Central Pattaya: The Heart of Coastal Living
For those who prefer a more vibrant and bustling environment, Central Pattaya is the place to go. It provides an exciting mix of lively entertainment, world-class shopping, and exquisite dining options. This energetic neighbourhood is the perfect choice for property investors and those who dream of living in Thailand and want to immerse themselves in Pattaya's dynamic city life while still enjoying the benefits of coastal living.
Central Pattaya's property market is diverse, with a range of available properties to suit various budgets and preferences. From contemporary apartments to luxurious penthouses, there is an abundance of options. Therefore, it's a great place for investors seeking to capitalize on Pattaya's thriving rental market or find their dream home by the sea.
Koh Samui: Chaweng, Bophut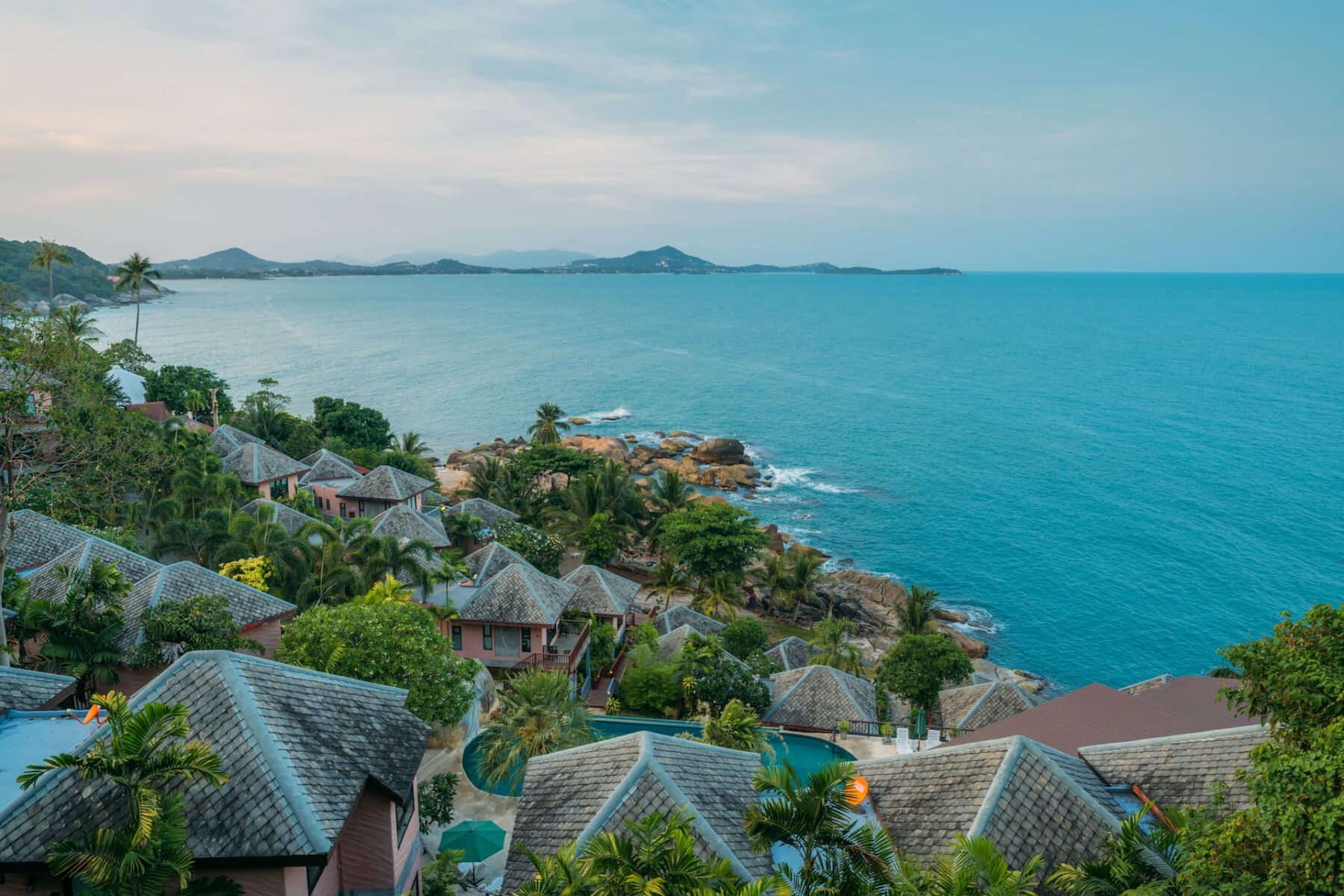 With its sun-kissed shores, azure waters, and swaying palm trees, Koh Samui is a tropical paradise that has captured the hearts of countless visitors and property investors alike.
1. Chaweng: The Vibrant Beachside Oasis
Located on the eastern coast of Koh Samui, Chaweng is a lively neighbourhood renowned for its pristine white-sand beach, bustling nightlife, and diverse dining options. Plus, it has a lot of shopping districts. The area offers a vibrant blend of entertainment and relaxation, making it an ideal choice for property investors seeking a lively beachside oasis.
The property market in Chaweng presents excellent value for money. The area has a variety of housing options available. These include modern condos, charming villas, and traditional beachfront bungalows. Moreover, you can find well-developed infrastructure, including healthcare facilities, shopping centres, and international schools. Therefore, Chaweng is an attractive option for singles, couples, and families seeking a dynamic and convenient island lifestyle.
2. Bophut: The Charming Fisherman's Village
Bophut is a charming neighbourhood steeped in history and tradition. Known for its picturesque Fisherman's Village, Bophut offers a delightful mix of old-world charm and modern amenities. Thus, making it an ideal destination for those seeking a more authentic island experience. It's a chill area, but there's still some nightlife here.
Bophut's property market is diverse, offering a range of affordable housing options, from contemporary apartments to spacious villas. With its well-preserved traditional architecture, vibrant local markets, and serene beaches, Bophut presents an enticing option for property investors. It's especially great for those looking for a tranquil retreat with a touch of island heritage.
Hua Hin: Pranburi, Central Hua Hin, West Hua Hin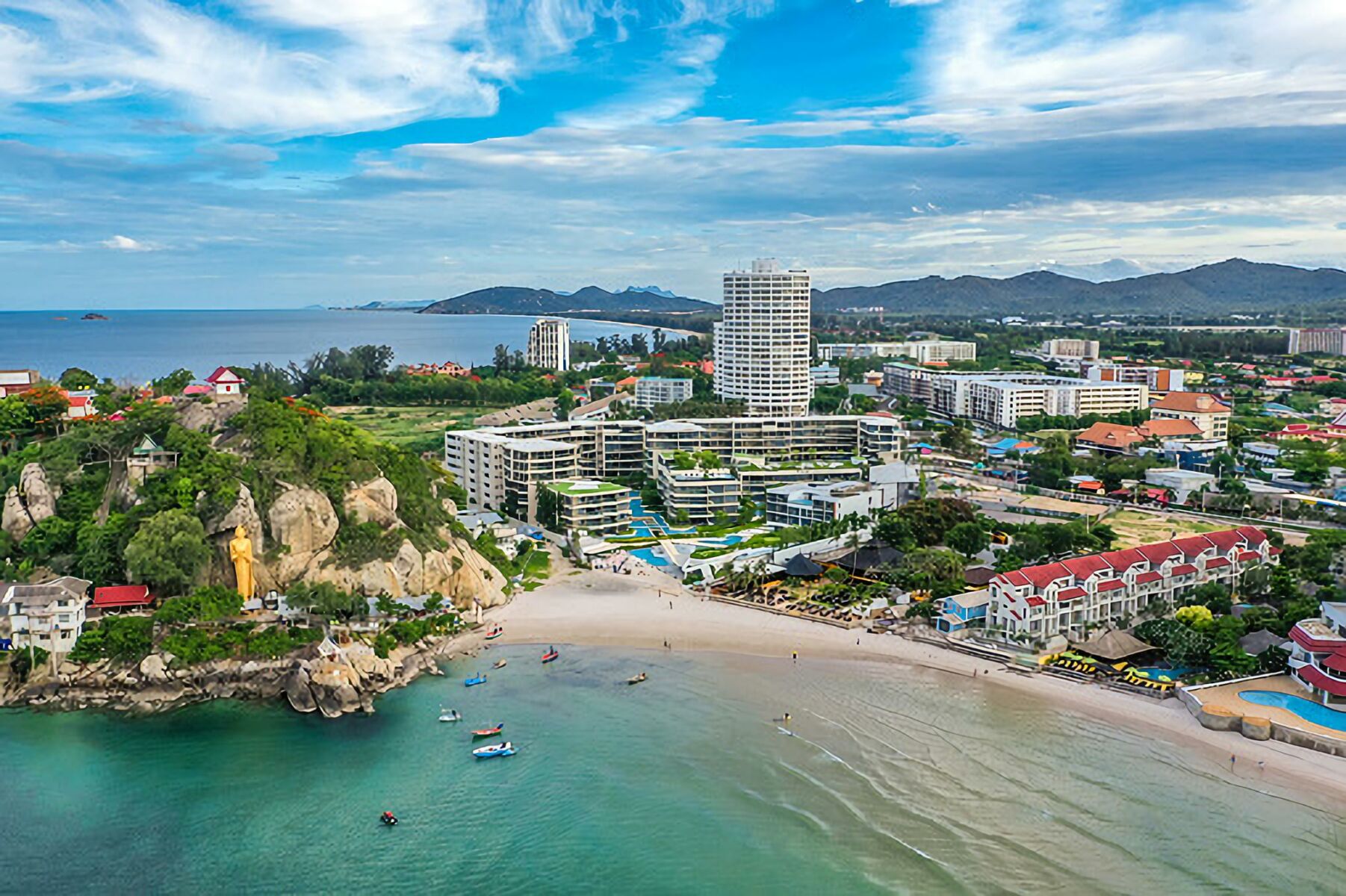 Sitting along the sun-kissed coastline of the Prachuap Khiri Khan province in Thailand, Hua Hin has become a sought-after destination. It's popular among expats and retirees living in Thailand, as well as property investors. Renowned for its tranquil lifestyle, balmy climate, and affordable cost of living, this captivating coastal town offers a plethora of value-for-money neighbourhoods. Each promises a delightful combination of relaxation and smart property investment.
1. Pranburi: A Nature Lover's Paradise
Pranburi is a charming neighbourhood that boasts a stunning blend of natural beauty and modern development. With its beautiful beaches, lush national parks, and spectacular mountain views, Pranburi is the perfect haven for nature enthusiasts. It's also a great place to live for those seeking a tranquil retreat from the hustle and bustle of city life.
The property market in Pranburi offers an enticing array of affordable options. These include modern condos, spacious villas, and traditional Thai homes. This ensures that potential investors can find their ideal seaside sanctuary without breaking the bank. In addition, Pranburi's well-developed infrastructure makes it an attractive choice for those seeking a comfortable and convenient coastal lifestyle.
2. Central Hua Hin: The Heart of Coastal Living
The vibrant heart of Hua Hin, Central Hua Hin offers a great mix of local charm and modern amenities. Thus, it caters cater to a diverse range of interests and budgets. Known for its fresh seafood, bustling markets, upscale resorts, lively bars, and pristine beaches, Central Hua Hin is a popular choice for both Thai and foreign nationals seeking an affordable and enjoyable coastal experience. However, due to its popularity, it can be crowded and noisy here.
The property market in Central Hua Hin is varied. It has a plethora of available condos, apartments, and houses for rent or purchase. This abundance of options has kept property prices competitive. That's why it's it an attractive destination for those seeking to invest in Hua Hin's thriving rental market or find their dream home by the sea.
3. West Hua Hin: A Tranquil Escape
Located amidst verdant hills and beautiful beaches, West Hua Hin offers a serene escape. It's ideal for those seeking a more relaxed pace of life. This peaceful neighbourhood is home to a range of affordable property options. From charming bungalows to contemporary apartments, you can be sure to find your perfect coastal haven without stretching your purse strings.
West Hua Hin is home to numerous facilities. You can find so many cafes, restaurants, and shops, as well as the Elephant Sanctuary and Artists Village. It's also where you'll find some of the famous golf courses in Hua Hin, such as Black Mountain, Banyan, Lakeside, and Majestic.
The enchanting exploration of value-for-money neighbourhoods in Bangkok and other major cities has undeniably opened up a delightful world of possibilities for those considering living in Thailand. As we've seen, living in Thailand does not have to break the bank.
If you wish to explore more, do read our guide on the best neighbourhoods to stay in Bangkok.
Ask an Agent
Property

Join the conversation and have your say on Thailand news published on The Thaiger.
Thaiger Talk is our new Thaiger Community where you can join the discussion on everything happening in Thailand right now.
Please note that articles are not posted to the forum instantly and can take up to 20 min before being visible. Click for more information and the Thaiger Talk Guidelines.