Top Ten sunset bars in Phuket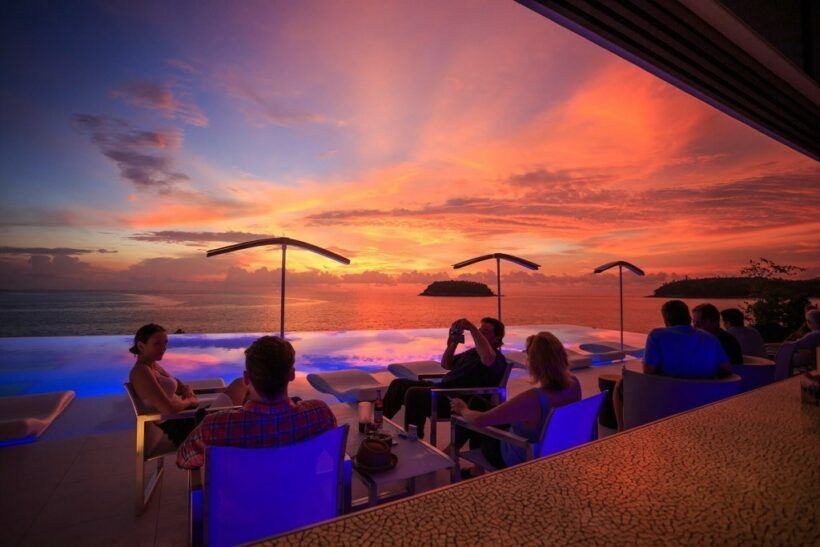 PHOTO: Kata Rocks. A premier view and top spot to catch the nightly sunset.
The island of Phuket, with its dramatic east and west coast clifftops, means we have an abundance of ocean-facing rooftop bars and restaurants where we can enjoy a perfectly chilled beverage while taking in the beautiful scenery. There are so many great locations to catch the sunset on the island it is very difficult to choose the ten "best" (we could rattle off 20 without blinking) so apologies to other worthy contenders who might be on the list in the future.
Here is, in no particular order, our Phuket Top Ten Sunset Bars on the island of Phuket….
Rang Hill is a popular hangout for locals especially and located on the north side of Phuket Town. It has stunning views over island. There are a number of restaurants and bars located on the hill offering local dishes and their most famous specialty is ice coffees. The most popular at Khao Rang Breeze Restaurant and Tunk Ka.  They call it a hill, but it's actually only 150 metres high which is not so tall at all, however the views are amazing even at the low height. There's also an excellent viewpoint to catch your postcard view of Phuket Town and the south of the island beyond.

2 360 Degrees at The Pavilions Resort
As the name suggests 360 Degrees at The Pavilions Resort has uninterrupted panoramic views of Layan and Laguna. 360 is a magical spot with fairy lights in the trees, has excellent service, delicious tapas and mouth watering cocktails. It opens just in time for sunset at 5.30 pm and a place where we love to sit in the lounge chairs and take it all in. Chef Belinda Tuckwell foodie style features in all outlets at Pavilions and the perfect fusion with the cocktails in the bar. An absolute must for any visitor or resident in Phuket.

3 On Top at Swissotel Resort Phuket Patong Beach
An oasis in the middle of the madness in Patong, On Top is located on the 7th floor of the Swissotel Resort Phuket Patong Beach. More recently it has established itself as a cool vibe for in house guests and locals, happy hours and live DJs add to the ambience not to mention the million dollar views, prior to this it was more popular for events and private parties.

4 Escape Rooftop Bar at Novotel Phuket Karon Resort & Spa
The newest member to the rooftop bar club, Escape, at the Novotel Karon opened late in November 2017 with an extensive cocktail list, and to keep the munchies away an equally impressive tapas and antipasto selection. Open daily from 6pm Escape has a rustic feel with varying specials throughout the week, including "Double Trouble" on Tuesday (buy one get one free on selected drinks) and "Treasure Box" on a Thursday where you have keys to a lucky draw treasure box with many different prizes and deals.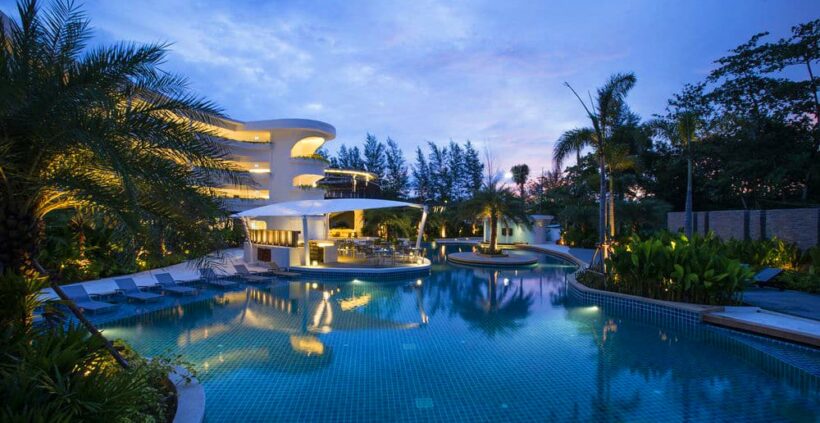 Located in the heart of Patong on the rooftop of The Kee Resort, The Sky Lounge has an enticing vibe with DJs and daily happy hours. Unlike many bars the happy hour is from 5.30pm – 8.30pm with classic cocktails as well as their signature cocktails all just 150 baht, locals beers 100 baht and house wines 150 baht. Whether your looking to dance the night away or spend a quiet romantic evening with your loved one The Kee Sky Lounge is a great place to do both.

Set on the edge of the resorts stunning floating swimming pool with unparalleled views of the Andaman Sea, Kata Rocks Bar is chic in design with funky creative cocktails paired with sumptuous tapas. The impressive team of mixologists create unique and left of the middle cocktails that are not found anywhere on the island, the resort itself has its own branded Gin which features in many of the drinks list. My personal favourite is their Lycheetini which is crisp short drink made from vodka, lychee, lime juice and a dash of palm sugar, problem is I can't just have the one! Try their non-alcoholic home-made ginger beer too.

They say a picture paints a thousand words, don't be fold by the plastic chairs and rustic tables at Wassa Homemade Bar, though ascetically underwhelming, the drinks list and to-die-for views are very impressive. Placed at the top of Phuket Hill facing perfectly West for sublime sunsets Wassa is a local hangout and also for expats in the know. Like any locally owned and operated bar the Thai menu accompanying the drinks is tasty and cheap as.

The relaunch of Vanilla Sky Bar & Gastro Pub at Cape Sienna is a welcome back to the ultra cool rooftop bar to the Phuket scene. It is positioned perfectly on the cliffs of Kamala's Nakalay Bay to take in the stunning Phuket sunsets. With daily happy hour specials from 5-6pm, occasional guest DJ spots and delicious Gastro Pub dishes, Vanilla Sky Bar is an institution for locals, tourists and expats. With stunning sea views, creative craft cocktails, modern stylish Gastro Pub food it is a fabulous place to hang with friends, say hi to Pepe the resorts F&B Director a good guy and always up for a chat.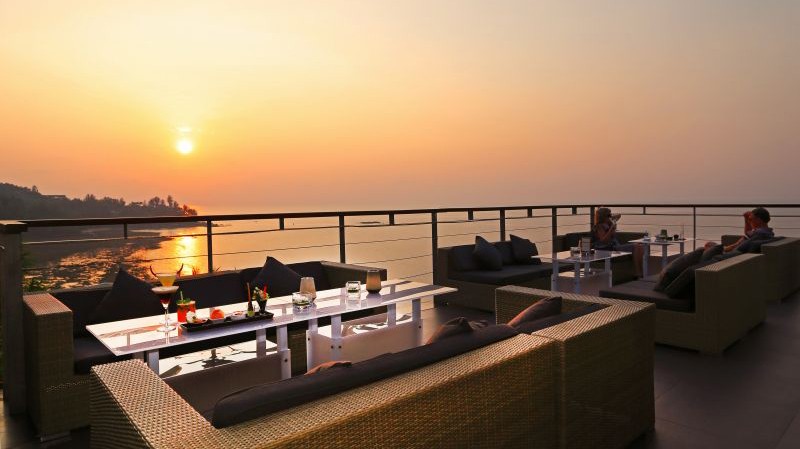 9 Baba Pool / Nest at Sri Panwa
Sri Panwa Resort at the very bottom of Cape Panwa has the rare 360 degree ocean views around Phuket. The award winning Baba Pool Club and Baba Nest has lounge chairs positioned and sunken in the mirrored splash pool the colours alone during sunset are fabulous. High end cocktails matched with a high end prices, Baba is a cool hangout with friends and family but perhaps just for a special occasion.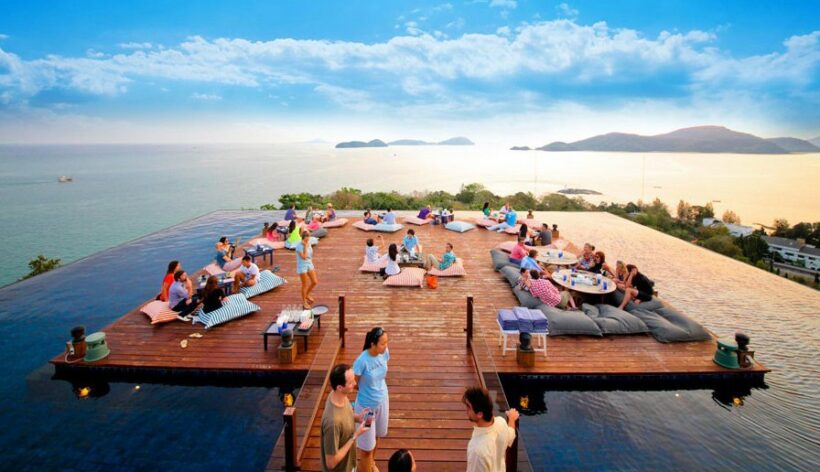 10 Talung Thai at Paresa Resort
Located on the 'Millionaires Mile' in Kamala, Talung Thai at Paresa Resort has dramatic high cliff views over the Andaman Sea with like so many West coast properties, amazing sunsets. You are welcomed to the bar with floor to ceiling wine fridges that immediately say 'wow', the drinks list is award winning and their mixologists have competed year on year at the Thailand best of the bests Diegeo cocktail competitions. Monthly cocktails specials and as well as the resorts signature cocktails keep you going back for more. My personal favourite is the Thai inspired 'Chilli and Lime Caipiroska' the perfect combination of spice and sour.

- Donna Toon
Pavilions Hotels & Resorts announce two important acquisitions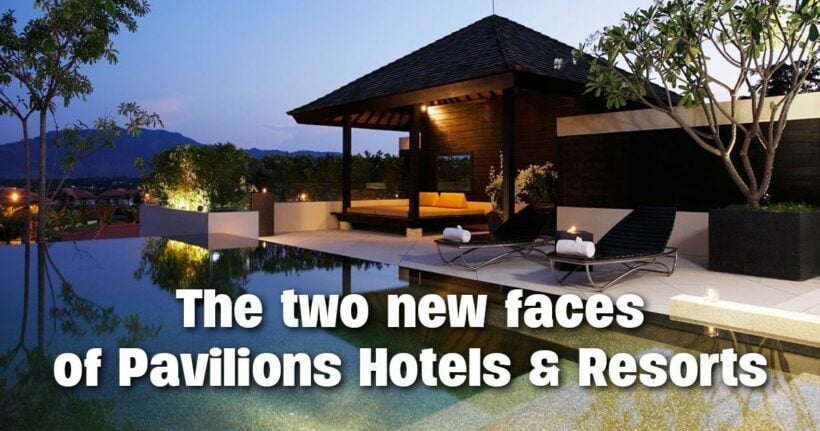 The Pavilions Hotels & Resorts has made two important appointments as it continues to expand its portfolio and strengthen its management team.
Scot Toon takes on a new role as the company's Managing Director, Asia while Tim Sargeant becomes the Director of Marketing for The Pavilions Phuket. Both are highly skilled and experienced hospitality professionals who join The Pavilions Hotels & Resorts.
"I am delighted to welcome Scot and Tim to The Pavilions Hotels & Resorts as we continue to build an outstanding team of talented individuals. We are committed to recruiting the industry's brightest professionals and I'm certain that both gentlemen will be great assets to our team," said Gordon Oldham, Founder and CEO of The Pavilions Hotels & Resorts.
"Scot is a seasoned hospitality leader and international GM with a proven track record, while Tim is a rising star who is ready to take the next step in his impressive career. I look forward to working closely with both of them," Mr Oldham added.

Scot Toon (left) Tim Sargeant (right)
Scot Toon, originally from New Zealand, had started at The Pavilions in January 2018 under a project capacity as Director Operations, responsible for a new PMS, Finance and POS system roll out across the entire group (Asia and Europe) before being appointed MD Asia. He had worked for Qantas before entering the hotel industry in 2000 at the prestigious Hayman Island resort in Queensland. He went on to work with a series of leading hospitality brands, including Stamford Hotels & Resorts and Per Aquum, managing luxury resorts in Sri Lanka, the Maldives and Malaysia.
Scot moved to Thailand in 2009 to become GM of the five-star Paresa Resort in Phuket, before he switched to Kata Rocks Resort in 2014, serving as GM of the resort and Operations Director for its management company, Infinite Luxury. He now embarks on a new phase in his distinguished career as MD Asia for Pavilions Hotels & Resorts.
"It's an exciting opportunity for me to manage and work with the talented team at The Pavilions Hotels & Resorts as we develop and grow the brand in Asia to complement the company's parallel expansion in Europe," said Scot.
Tim Sargeant is an exciting young hospitality professional with 15 years of experience. Having commenced his career in the restaurant trade in his native New Zealand, Tim became Food & Beverage Manager at The Spire, a boutique hotel in Queenstown in 2011 before moving to Thailand in 2013 to oversee the pre-opening of Novotel Phuket Kamala Beach as Marketing & Events Manager.
He joined Kata Rocks in 2016, becoming Marketing & Events Manager for the resort and organizing exclusive events. As Director of Marketing for The Pavilions Phuket he plans to introduce his fresh, dynamic approach to the resort.
"I'm thrilled to join the team as Director of Marketing and take on this new chapter of leadership. Now is an exciting time for The Pavilions Phuket and The Pavilions Group as we continue to expand globally and I look forward to delivering on our mission with the team, along with creating memorable experiences for our guests," said Tim.
In addition to its aggressive expansion into Europe with new openings in Madrid, Lisbon and Rome, The Pavilions Hotels & Resorts continues to grow and diversify in Asia. The company recently announced a new pop-up adventure travel concept in Mongolia and will combine luxury branded residences with a stylish new hotel in the popular Japanese ski resort of Niseko, Japan, scheduled to open in 2020.
To discover more about The Pavilions Hotels & Resorts, please click HERE.
Kathu Culture Street Festival coming July 27-29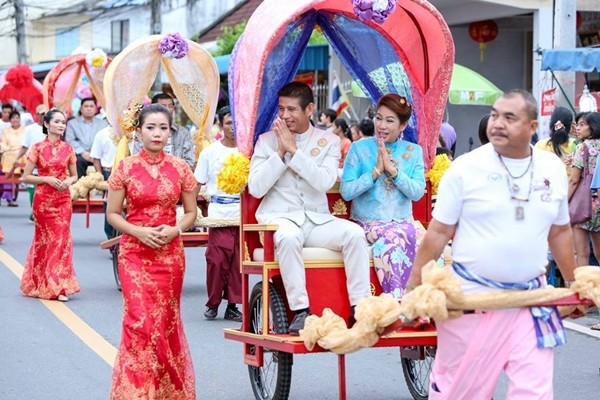 The tenth annual Kathu Culture Street Festival will take place July 27-29 and will be held on Wichit Songkhram Road, showcasing the cultural heritage of one of Phuket's oldest and most vibrant communities.
Vice Governor Snith says, "this is the second time that I have taken part in the Kathu Culture Street Festival. The festival is important to preserve Kathu's cultures and traditions, as well as to encourage locals and tourists to learn more about the area, it's history and its contribution to the growth of Phuket."
"Kathu has a long history of tin mining. The area is an important source of culture in Phuket, due to the diversity of cultures that have been present through the years. Kathy's community culture has been influenced by Chinese, Indian and Malaysian cultures."
Kathu Mayor DR Chaianan Suttikun says, "The festival was first held on 2009. Now is has been a decade that we are continuing to preserve this cultural festival."
"The festival will have local food and handicrafts available, and activities showcasing local lifestyles during Phuket's tin-mining era on six different stages."
"The festival will be held on Wichit Songkhram Road from Kathu Municipality offices to Kathu Health Centre."
Road closures will be in force during the period of the festival with detours marked for passing vehicles.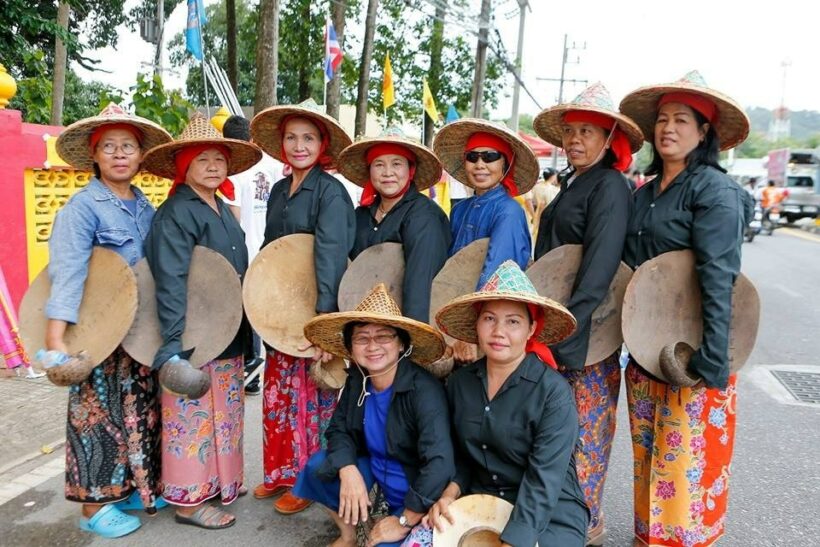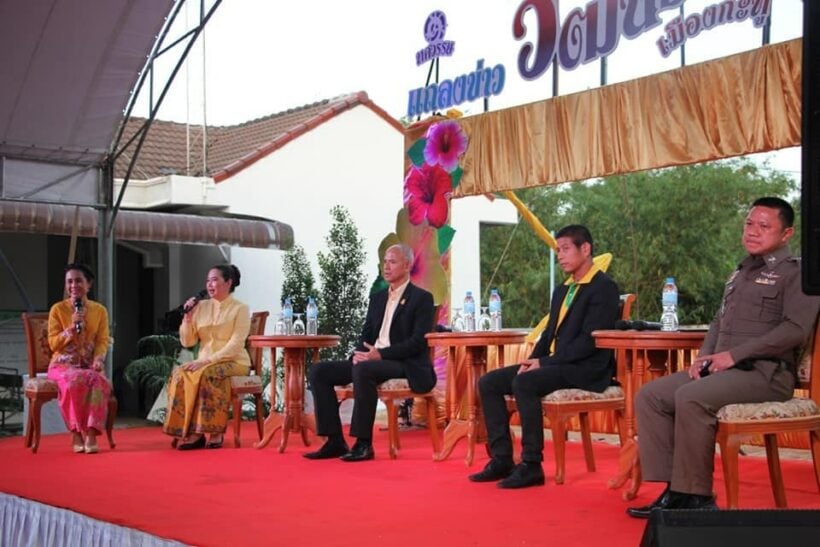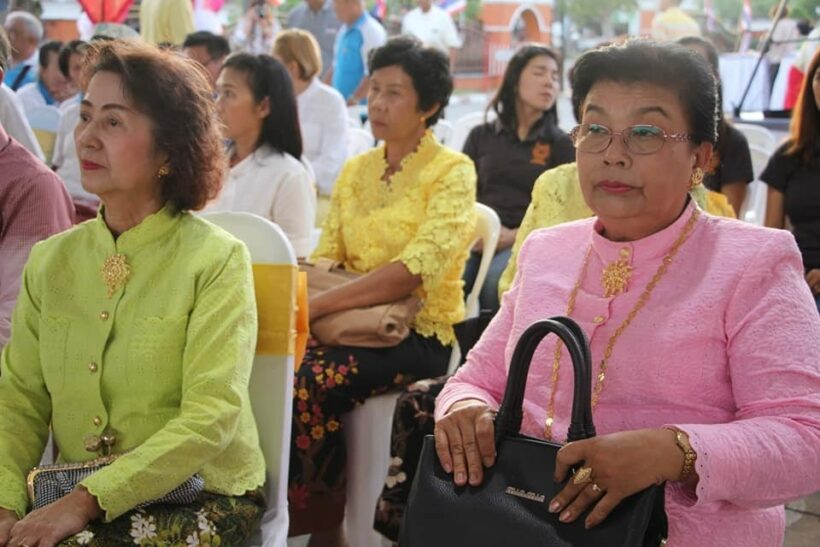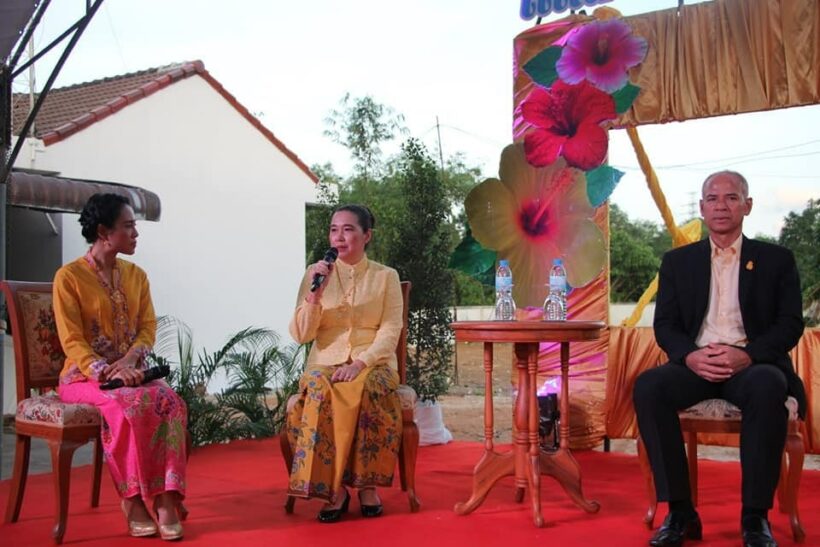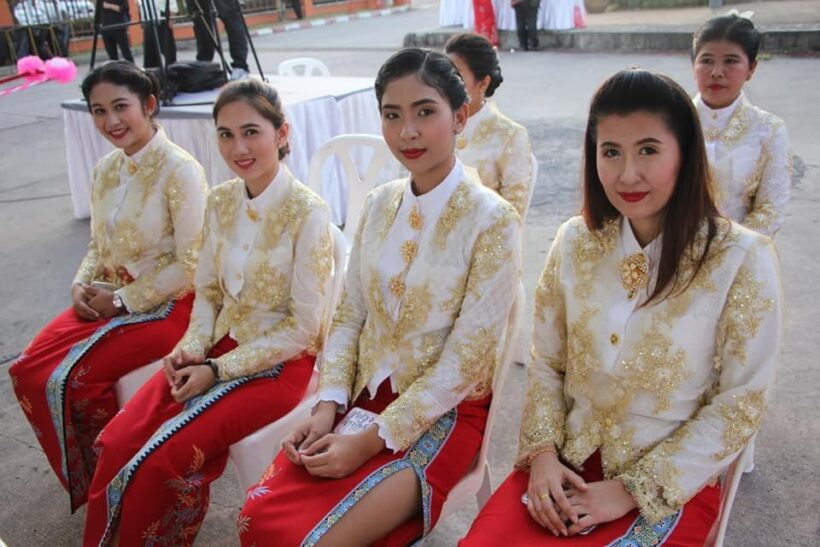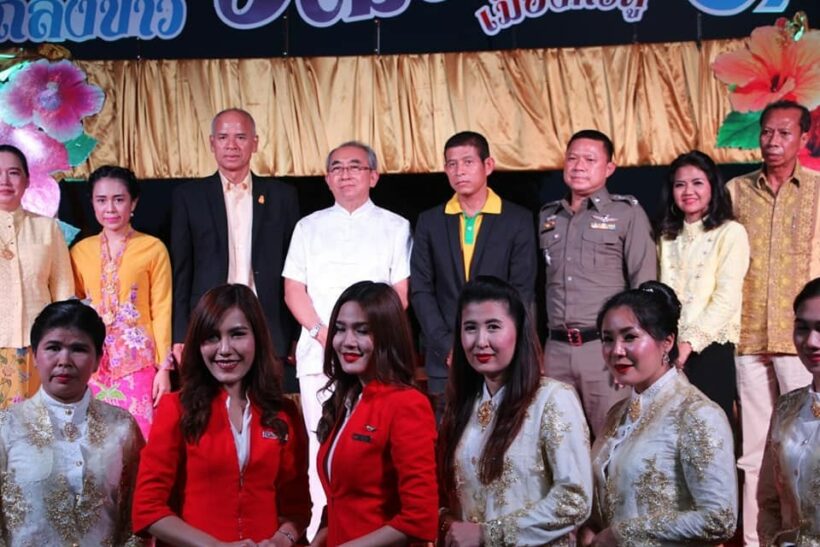 Government set to ban trans fats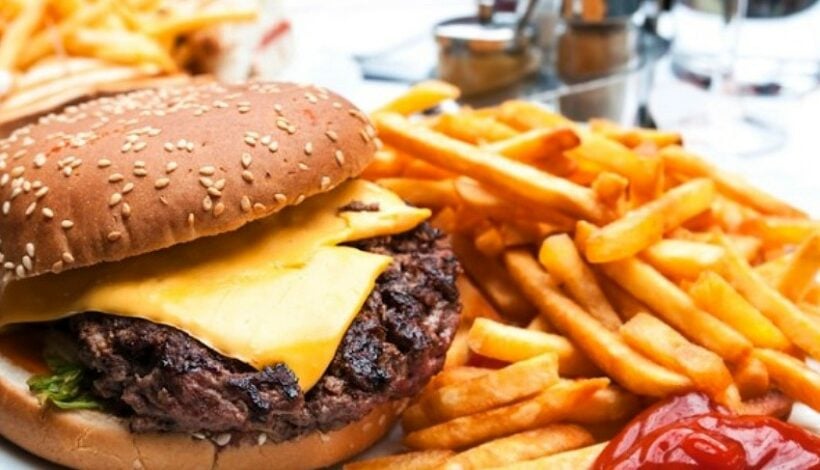 The Public Health Ministry is poised to ban the production, import and distribution of food containing trans fat.
Trans fat, also called trans-unsaturated fatty acids or trans fatty acids, are a type of unsaturated fat that occur in small amounts in nature but became widely produced industrially from vegetable fats starting in the 1950s for use in margarine, snack food, and packaged baked goods and for frying fast food. Trans fat has been shown to consistently be associated, in an intake-dependent way, with increased risk of coronary artery disease, a leading cause of death in Western nations. – Wikipedia
The order which was issued on June 13 and will become effective 180 days after its publication in the Royal Gazette cites scientific evidence that trans fatty acids from partially hydrogenated oils will increase the risk of heart diseases and stroke.  It is also associated with a higher risk of developing Type 2 Diabetes.
Common foods which contain trans fats include cakes, pies and cookies, margarine, crackers, microwave popcorn, cream-filled candies, doughnuts, breakfast sandwiches, fried fast foods, frozen pizza.
It is not known when the ministerial order will be published in the Royal Gazette.