Phuket Fitness: Walking – the body's superpower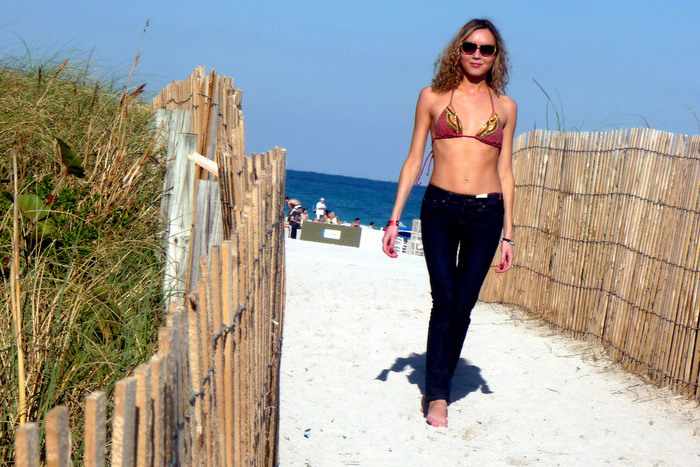 PHUKET: The act of walking is so simple; it is something that we do every day, without even thinking about it. It is one simple act that, if taken advantage of, can reap a huge amount of health benefits.
Our bodies are complex, yet finely tuned, machines that can burn calories and fat even when we do something as easy and commonplace as putting one foot in front of the other.
We use our arms, legs and torso – hundreds of muscles – simultaneously while walking, which allows us to burn loads of calories and achieve easy weight loss, says leading holistic health practitioner Paul Check.
So much goes on below the surface during a walk, such as an increase in our bodies' metabolic rates and enzyme activities, and that is only the beginning.
The benefits of walking are endless. Walking can transform your body, and not just because it consumes calories. It improves the body's ability to digest, assimilate and eliminate waste products, and also increases natural detoxification, especially when aided with increased water consumption.
Walking even reduces the risk of one of the most dangerous diseases – cardiovascular disease – by a whopping 50 per cent!
And the list doesn't end there.
Studies have shown that walking regularly over time can reduce the risk of life-threatening ailments and diseases, like stroke, diabetes and osteoporosis. It is also a fundamental part of treatment for arthritis, high blood pressure and even depression.
Walking is a low-impact activity, which means that we can gain all of these benefits without overloading our joints or causing strain on our bodies. This is true even for those with sensitive or aggravated joints, so don't hesitate to participate.
Taking time to enjoy a nice walk on a regular basis can enhance an overall sense of health and well-being. Through enhancing our mental clarity and mood, we allow our minds time for reflection, and this can result in a general state of relaxation, which is a much-needed part of daily life.
There is never a bad time to go walking. Nevertheless, there are specific times of the day that you can focus on that can aid specifically with weight loss or injury recovery.
For example, body builders will walk on a treadmill for 30-40 minutes in the morning before eating breakfast to help with fat burning. When you wake up, your blood insulin level is at its lowest as you have not eaten for a long period of time, which makes it easier for your body to tap into your fat reserves as a source of fuel. Qualified trainers will readily confirm that it is difficult to burn fat in the presence of high insulin levels.
Alternatively, walking at the end of a high-intensity workout, such as those done by muay Thai boxers, can aid recovery. The act of walking after an intense training session also burns off free fatty acids released into the bloodstream during the workout. It only takes these fatty acids about 10 minutes to be restored into the blood stream – so get to walking!
Walking can improve your health on a number of different levels, and happens to be very easy to fit into your schedule, no matter how busy. Whether you are looking to improve your physical health, mental health, or both, walking is one of the best tools you can have at your disposal.
Krix Luther is a fully qualified personal trainer with nearly a decade of experience
specializing in strength and conditioning. For more information about Krix and his services,
visit thevitruvianmethod.com
— Krix Luther
Keep in contact with The Thaiger by following our
Facebook page
.
First female doctor in Thailand celebrated by Google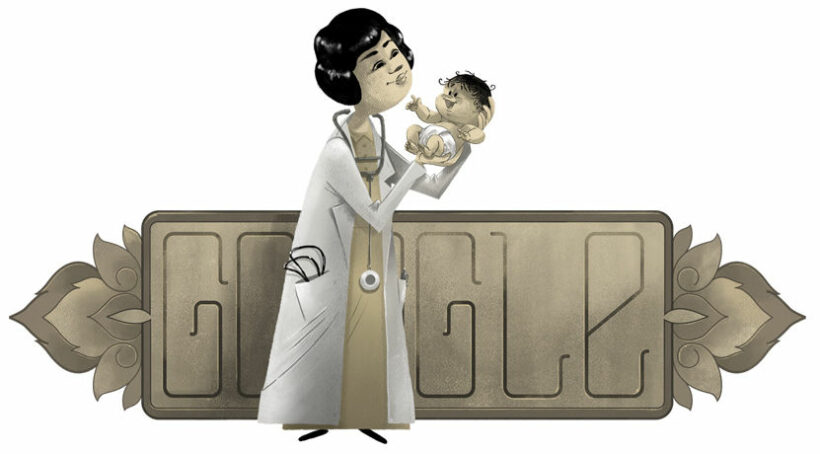 If you do any search on Google today you'll see a graphic of a doctor holding a baby. The image is of Thailand's first female doctor, Margaret Lin Xavier, and today marks her 122nd birthday.
Xavier, whose Thai name is Lin Srivisarnvaja, was an expert in obstetrics and gynaecology. She opened a private clinic with her sister who was a pharmacist. Many times she would treat women for free who couldn't afford care as well as sex workers, according to a Khaosod English story.
She was born in Bangkok and her father worked in foreign affairs for the government. She studied at schools in Penang and London, obtaining a medical degree from the London School of Medicine for Women. She then moving back to Thailand in 1924 when she was 26 years old and started working as an obstetrician at the Thai Red Cross, Chulalongkorn Hospital. She was the first Thai woman to earn a medical degree and practice in the country.
She only practiced medicine for 8 years. She was only 34 years old when she died in 1932 due to encephalitis and influenza. But her work opened doors in the medical field for Thai women. As of December, less than a century after Xavier started working, 45% of the 61,302 doctors in Thailand are women, according to the Medical Council of Thailand.
The Thaiger salutes this pioneer in Thai obstetrics and gynaecology, Margaret Lin Xavier.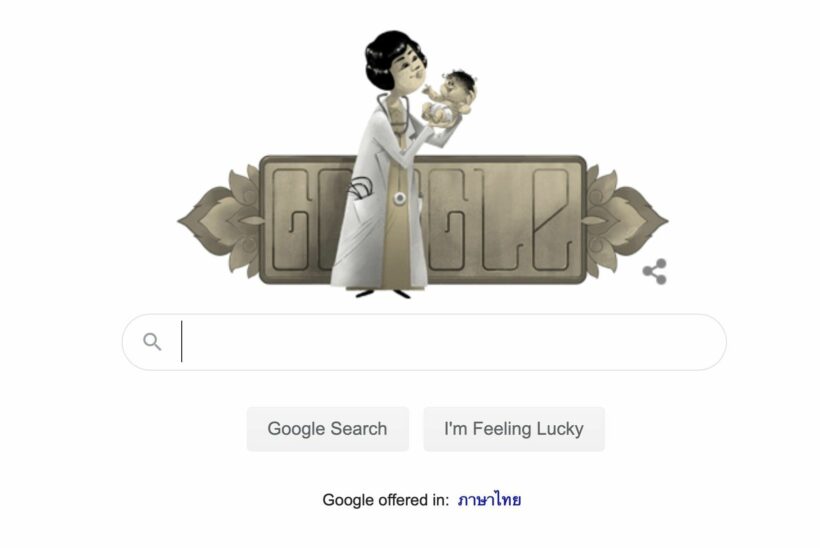 Keep in contact with The Thaiger by following our
Facebook page
.
Burma or Myanmar? Myanmarese or Burmese?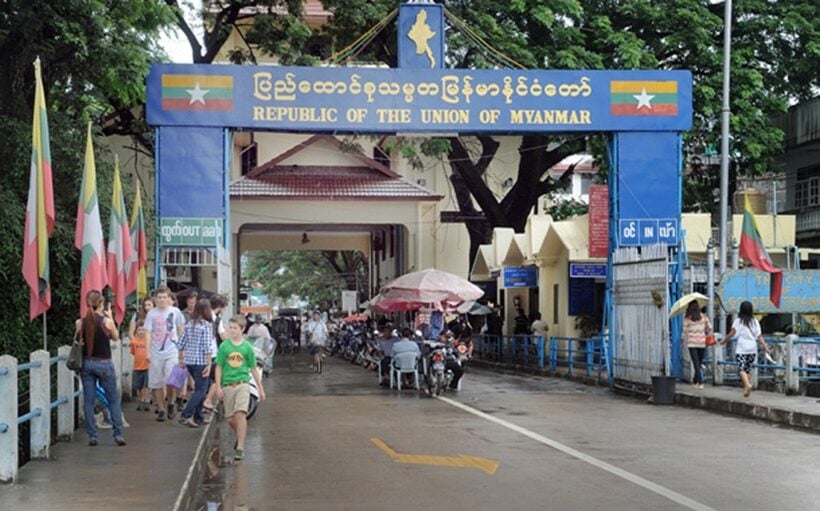 We refer to Myanmar a lot in our news because it's a bordering foreign country to Thailand and many people from Myanmar work in and around Thailand.
But is it Myanmar or Burma, and are the people that live there Myanmarese or Burmese?
As you'll read across the media there is no precise answer to the question with foreign powers still referring to the country with its two names although, officially, since 1989, the ruling party changed the country's name to Myanmar. But even in Myanmar locals continue to use both names.
"The ruling military junta changed its name from Burma to Myanmar in 1989, a year after thousands were killed in the suppression of a popular uprising. Rangoon also became Yangon."
At The Thaiger we've decided to refer to the country as 'Myanmar' and the people as 'Burmese'. Reading 'a man from Myanmar' is a lot more cumbersome than 'a Burmese man'. But for the country we're following the trend of most regional media using the official name Myanmar. Even the people living there continue to refer to themselves as Burmese.
Other publications have taken different decisions and that's fine too. Here's some information from The Culture Trip which provides a bit of background as to why our neighbouring country to the west lives on with two names and plenty of confusion.
Inside Asia Tours also has their own take on the name situation.
Keep in contact with The Thaiger by following our
Facebook page
.
Thousands of people have been travelling between provinces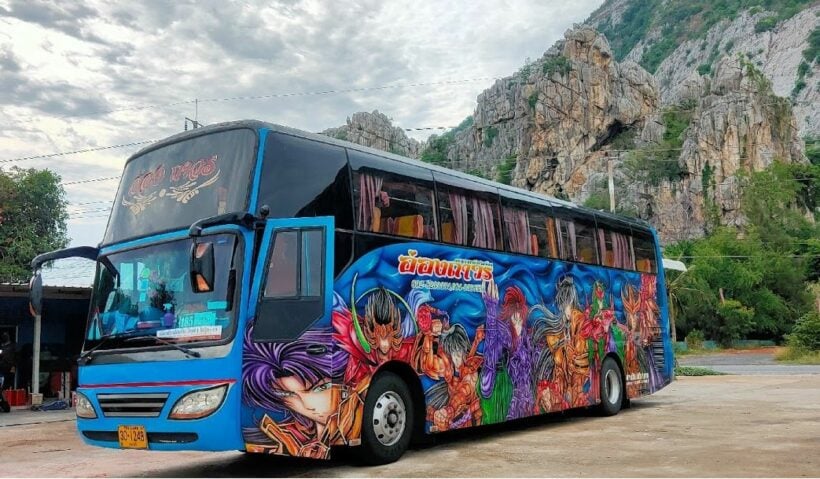 … but not quite as many as before, so far. The Director General of the Department of Land Transport says that more people have been using the inter-provincial buses services after the government recently easing Thailands' lock down situation.
He says…
"Although some long distance services are still not in operation to comply with the night time curfew, many inter-provincial routes of around 300 kilometres are open and have seen many commuters."
"The department will gradually add buses to facilitate increased use and maintain social distancing."
The department has announced that there were just under a million passengers per day using public buses running between Bangkok and nearby provinces from March 1-25, (the period before the State of Emergency).
141,240 passengers per day taking buses between the capital and other provinces,
9,128 using buses between provinces,
2,379 using buses within a province.
Reports have revealed that after the emergency was effective across the nation from March 26 to May 1, there was a decrease in the number of passengers with 472,210 passengers per day travelling from Bangkok to surrounding provinces, 4,090 from the capital to other provinces, 5,612 on inter-provincial routes and 2,156 passengers between provinces.
After the lockdown was eased on May 2 up to today, the number of passengers has increased to 508,490 per day travelling from Bangkok to surrounding provinces, 6,000 from Bangkok to other provinces, 9,020 on inter-provincial routes and 4,020 passengers between provinces.
SOURCE: Nation Thailand
Keep in contact with The Thaiger by following our
Facebook page
.