Profile: Trailblazer in Phuket journalism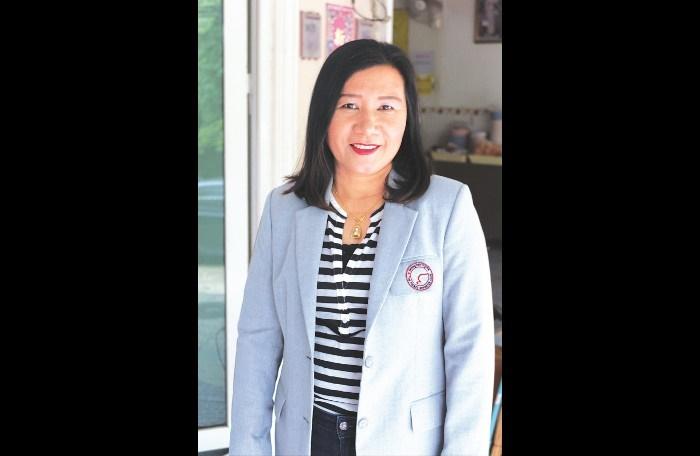 PHUKET: Janjira Sittabutr, originally from Songkhla, is the president of the Phuket Reporter Club. She has been working at Manager Newspaper for more than 20 years. She's written many articles about Phuket, especially in-depth and developing stories during and after the 2004 tsunami.
"I never expected to end up being a reporter. But it's been so long that it feels like this is what my life is about now," says Ms Janjira.
"I never saw the benefits of the profession until I got involved in it. I started loving it when I realized that my job contributes a lot to society. Reporters, and the media in general, are the mirrors of society, and this is one career where you never stop learning."
She graduated from Ramkhamhaeng University in 1992 with a Bachelor's degree in Finance and Banking. She then started her first job at Manager Newspaper in Bangkok.
"My degree was completely unrelated to my professional life. I worked as a secretary for the regional news editor for a few years," says Ms Janjira.
"I was not a reporter, but sometimes I got the opportunity to go out into the field with other reporters. That is when I started to love the news. When the company opened up a new office at Khon Kaen, I was offered the opportunity to work as a reporter and I grabbed it."
Ms Janjira started off reporting business, finance and investment related news about the stock market in Thailand and Laos. "I really loved this part of my job. I got the opportunity to visit Laos quite frequently and I learned a lot in the process," Ms Janjira says.
After working there for about two years, Ms Janjira moved to Hat Yai, and a few months later, to Phuket. "In Phuket, I was given the responsibility to cover a much broader range of news, as there were very few reporters here at the time," she added.
Ms Janjira says she is very proud of her journalistic work during the tsunami. "During a disaster like this, not many people want to risk their life to get the news. I was here in Phuket at the time, and was determined to get the news to everyone," Ms Janjira said.
"People from around the world wanted to know what was happening in Phuket during and after the tsunami. If we didn't have reporters, how would people get that news?" she asks.
During the tsunami, Ms Janjira realized just how valuable her job was to society. She then dedicated her life to working on tsunami-related stories. "I went to the scene with the team, without thinking about whether or not it would strike again," she says.
She could feel the pain and sense of loss during the tsunami, seeing what exactly happened to people in the area.
"I did numerous stories about the tsunami, but my job did not end when the tsunami did. I kept updating stories about the effects on people's lives, as well as restoration projects by the government. I kept at it until Phuket was once again restored to its original stage. It took about a year, but we got there," she says.
Ms Janjira feels that being a reporter is not just about yourself, but about helping society to take notice of problems that have been ignored in the past.
"We even help to solve seemingly unsolvable problems. When journalists and media spread the news, it nudges relevant officials to take faster action due to the pressure from the public. We work as middlemen in a sense, taking the message from the public to the government, and vice versa. I'm proud of my career, as it contributes to society," she says.
"We are the representatives of society and what we report will affect many people, so we must stick to the facts, and prevent any form of bias and stereotypes from creeping into the story. These are the qualities that a responsible reporter must have. It's a continuous learning process," Mr Janjira says.
"Not only are reporters always abreast with the situation in the country, they also get to meet new people and experience new things. It's a very interesting and important job and I am privileged to be a part of it."
— Kongleaphy Keam
Keep in contact with The Thaiger by following our
Facebook page
.


Have something to say? Scroll down to leave a comment, or visit our Thaiger Thailand Q&A Forum to discuss people, events, to-do and more with the local community.

Songkhla soi dogs heading to the US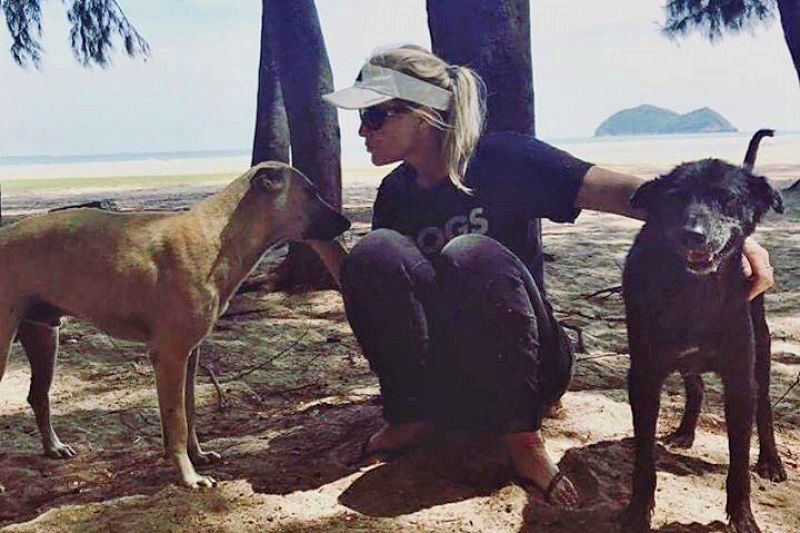 PHOTOS: Workpoint News | Thai Street Paws Rescue
5 dogs out of 29 that had been left to die in an abandoned home in Songkhla are now heading to the US to meet their new owners.
Officials from the Division of Animal Welfare and Veterinary Service and Smiledog Home volunteers report that the 29 dogs and 8 cats were abandoned at a house in Songkhla. Two representatives from Smiledog are taking care of the animals in Songkhla as their health improves and the lucky 5 dogs prepare for their long plane journey. A team of vets from Song Tale Veterinary Clinic have been providing expert medical care.
The owner of Thai Street Paws Rescue, Tamara Johnston, is an Australian teacher who teaches in Songkhla. She has played a major role in saving these animals and is the reason why 5 of them will be traveling to the US in September. She has been rescuing stray dogs and finds new owners for them without any adoption costs, except the travel fees for the animals.
Siripun Knampromwong from Smiledog Home says that the dogs have been happier since the rescue. They are playing with each other and have enough space to run around. There are still some animals available for adoption, those who are interested can contact via the Facebook page.
STORY: Workpoint News | Thai Residents
Facebook page
.
John Legend & Chrissy Teigen check out the tastes at a Korat Market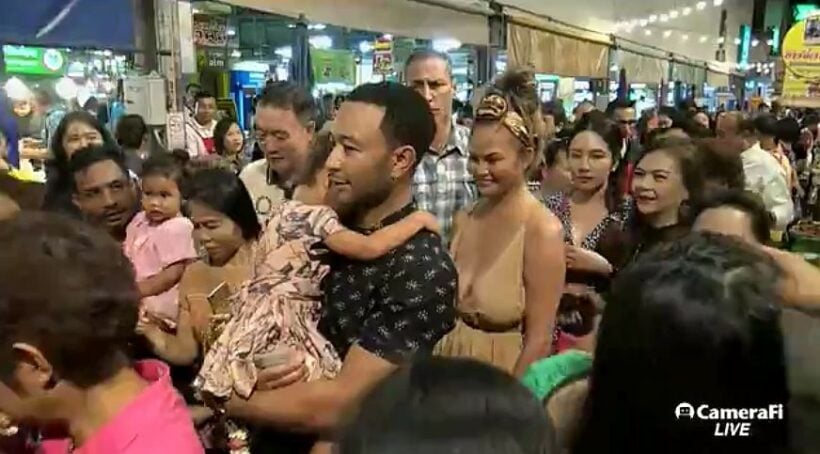 American music legend, John Legend, and his Thai-American wife Chrissy Teigen headed to a Nakhon Ratchasima food market only to be surrounded by locals trying to get a quick selfie.
The army of fans surround the musician, his wife and daughter to follow them around the market in the 25 minute Facebook post. It was smiles all around but as the video wears on so does the patience of the American singer whose only protection appears to be a plain-shirt body-guard who is at least 40 centimetres taller than everyone around him (he doesn't stand out at all).
A Thai policemen comes to their rescue and helps escort them somewhere a bit quieter.
Legend's model wife Chrissy Teigen is seen almost wearing her dress as any number of wardrobe malfunctions appear moments away from happening throughout the video.
The family were reported to have visited a number of famous Korat landmarks during their visit to the area.
Legend performed in Bangkok in March 2018 this year as part of his Darkness and Light tour.
Keep in contact with The Thaiger by following our
Facebook page
.
Phuket's lifeguards say goodbye to a champion of local beach safety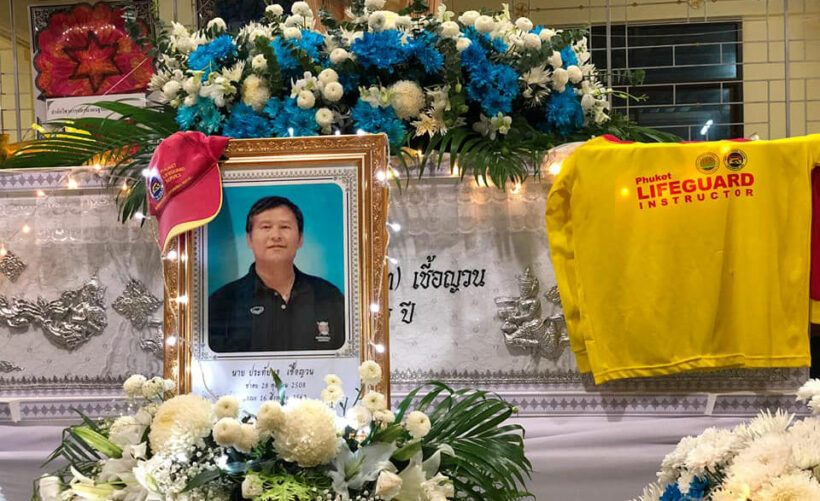 PHOTOS: Phuket Lifeguard Service
A commemoration ceremony has been held for Prathaiyuth Chuayuan, a local Phuketian who helped drive Phuket's first beach lifeguard services. He passed away on Friday morning after a heart attack.
He first experienced chest pains whilst delivering his daughter to school in Phuket Town on Friday morning, drove himself immediately to the Vachira Hospital nearby but succumbed to cardiac arrest around 9am.
He was 57 years old.
He worked with Australian lifesavers to help train local lifeguards and improve the skills of the Phuket's beach enthusiasts, and finally sought international accreditation for the growing body of competent Phuket lifeguards.
The Phuket Lifeguards Service, founded and run by Prathaiyuth and his wife Witanya, saved innumerable lives each year whilst battling Provincial Hall and local government for increased funding in annual contract negotiations.
Daren Jenner, a FOT (Friend of The Thaiger) and local safety officer for the International Surf Lifesaving Association, sent a message to us expressing his deepest condolences to Prathaiyuth's wife, family and friends.
"I had many good conversations with him over the years. He was a good-hearted man who did his best in difficult and changing circumstances. A very big loss for Phuket and the lifesaving community here. ISLA sends our deepest respect for his long commitment to ocean safety in SE Asia."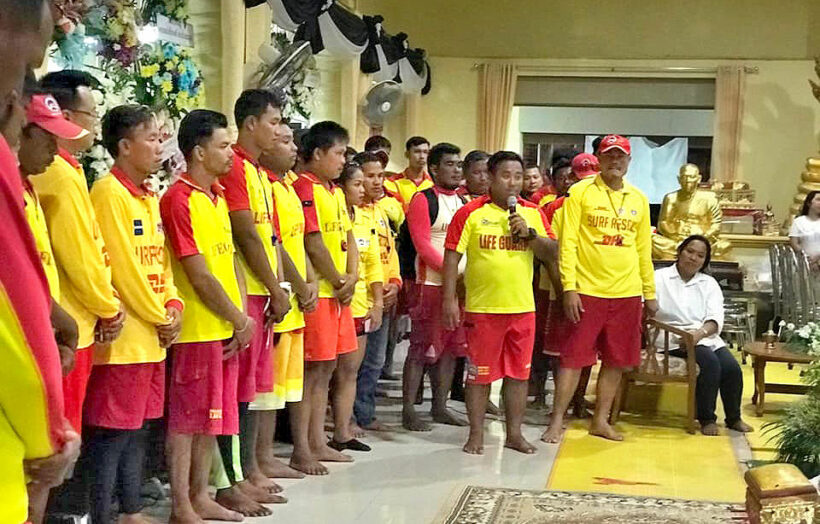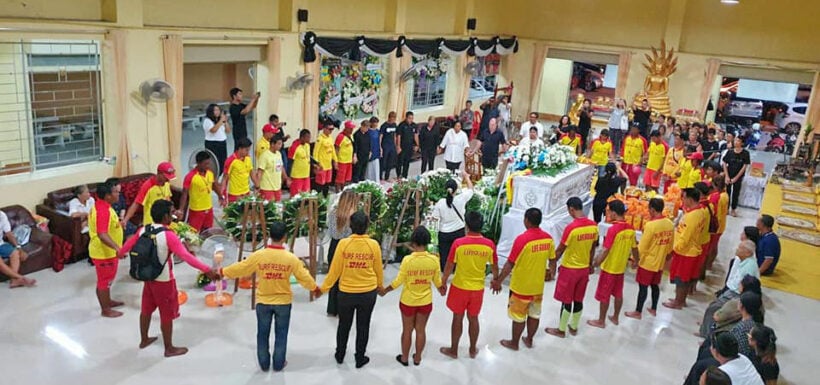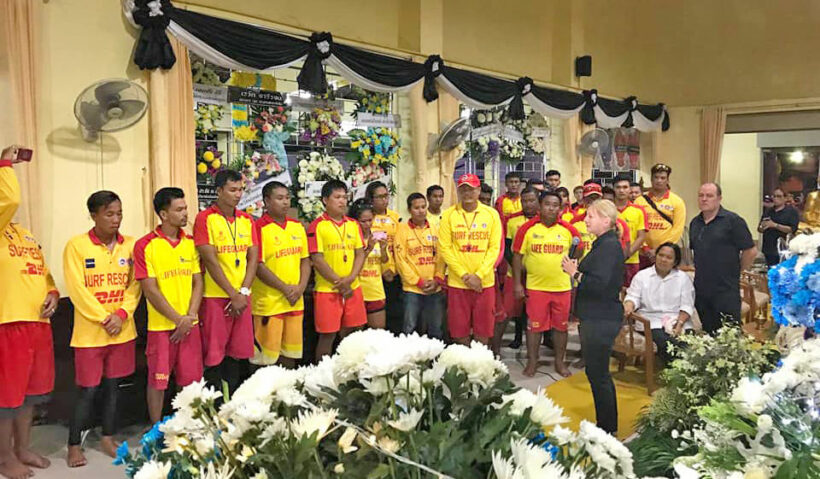 Keep in contact with The Thaiger by following our
Facebook page
.