Profile: Hearing lizard voices in Phuket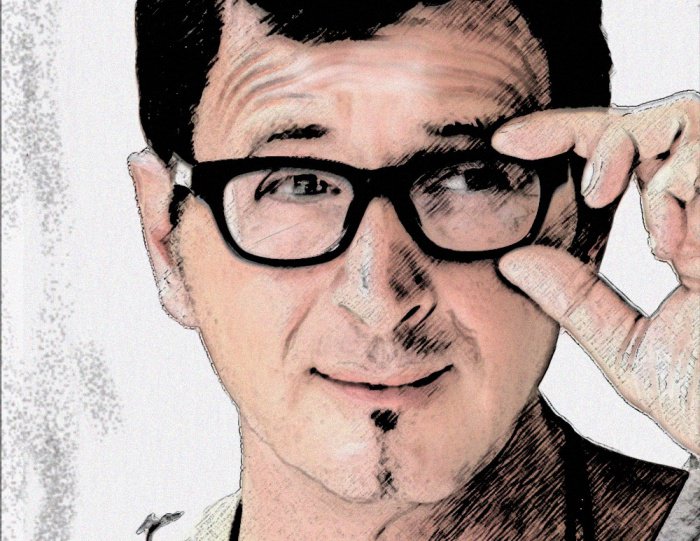 PHUKET: I always wonder what people are listening to through their earphones while driving their motorcycles or walking around Central Festival. Are they all listening to the same music or are they just listening to their friends talk?
I think I may now have the answer. Silvano Stabile arrived in Phuket several years ago, and was contracted by the Twinpalms group to design and manage a radio program that would promote and set a new and higher standard of marketing for the resort's many projects. They couldn't have made a better choice.
Silvano has spent most of his life developing and promoting music, art and style. Born outside Naples, Italy, his family moved to France when he was quite young.
"I always wanted to play music and be near that industry. I was destined to follow my imagination. My mother bought me a guitar at 14 years old as I was determined to become a pop star. I played my own compositions in the corridors of the Metro in Paris," he said.
He also explored the musical sounds happening around the world and learned to mix one style with another using early computer programs. This was in the early days before DJ culture surpassed live music in the club circuits. His talent for creating a stimulating musical environment led to his being named as an artistic director at Virgin Megastore on Paris' elegant Champs-Elysees. He worked in Paris for 16 years before moving to Portugal's trendy Algarve region where he entertained for another seven years.
He came to Phuket to visit friends a few years ago and immediately felt drawn to explore the opportunities to develop a music identity for Phuket.
"My intention is to create musical sequences that inspire emotions as I believe everyone desires to be connected to their emotional selves. Music does not speak a language or often make sense, so people are more free to connect with their feelings," explained Silvano.
His project at Twinpalms is called Voice of the Lizard (VOTL) and it can be found on the internet. One program, SongStory, combines music and interviews with some of Phuket's most interesting people who talk about their work or their personal histories by choosing music that has been important in their lives.
"I create programming for VOTL that is a journey through time and space, mixing south and north, old and new, very familiar and the unknown. There are many abrupt changes of atmosphere, which adds more emotion and more moods. Most programs are in English though we do have French language programs, like Striptease or the forthcoming Groove Satori, some interviews are also in Italian."
Voice of the Lizard's live stream features weekly programming including TGIF on Fridays from 5 to 7pm, a real-life comedy/radio music show that has more than 36,000 Facebook followers. On Sunday afternoon at 4pm, The Beach offers a chill out musical program with the coolest sounds from Africa to Brasil and from Europe through Asia.
The Twinpalms signature magazine, Bikinis and Martinis offers podcasts that reflect their stylish and sexy format. Other podcasts include Kitchen Philosophy with interviews from Phuket's top culinary artists.
There's a lot more. To discover what will inspire you to wear your headphones as much as you can, listen to www.voiceofthelizard.com

— Bruce Stanley
Keep in contact with The Thaiger by following our
Facebook page
.
Never miss out on future posts by
following The Thaiger
.
Absent actress slapped with 33 year sentence for drugs by Appeals Court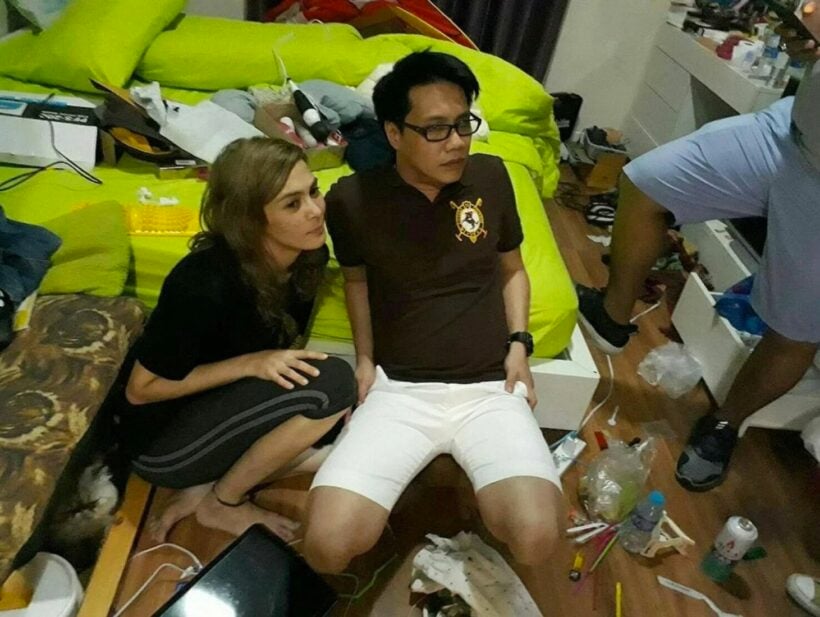 The Appeals Court has refocused attention on the case of TV actress and former Miss Teen Thailand Amelia "Amy" Jacobs, after handing down new sentences were much higher than the initial court's, with the defendant having reportedly fled the country last year. 30 year old Amelia, was originally sentenced to 3 months in jail, suspended for 2 years, and fined 5,000 baht by the Min Buri Court for taking drugs in August 2018.
On Thursday the Appeals Court revised the sentence and handed down life imprisonment and a fine of a million baht for the drug offence. But the court reduced the sentence and the fine to 33 years and 4 months and 666,666.67 baht, citing her useful testimony. The actress failed to appear for court's ruling and the sentence was read in her absence.
Amy reportedly flew out the country on August 22 last year, while the suspended jail term was still in effect. A warrant has been issued for her arrest, with the statute of limitations lasting 30 years.
In a Facebook post, high-profile activist Atchariya Ruengrattanapong said the actress left on August 22 last year for Dubai and never returned. The deputy Immigration Bureau chief said his office is looking into her whereabouts but could not disclose the information to the public.
Amelia was arrested along with her boyfriend, Punyawat Hirantecha, at a house in Bangkok on September 19, 2017, following the arrest of a man who claimed he bought drugs from Punyawat. Crystal meth was found in his possession.
SOURCE: Bangkok Post
Keep in contact with The Thaiger by following our
Facebook page
.
Never miss out on future posts by
following The Thaiger
.
Police: No foul play in Vorayuth witness's death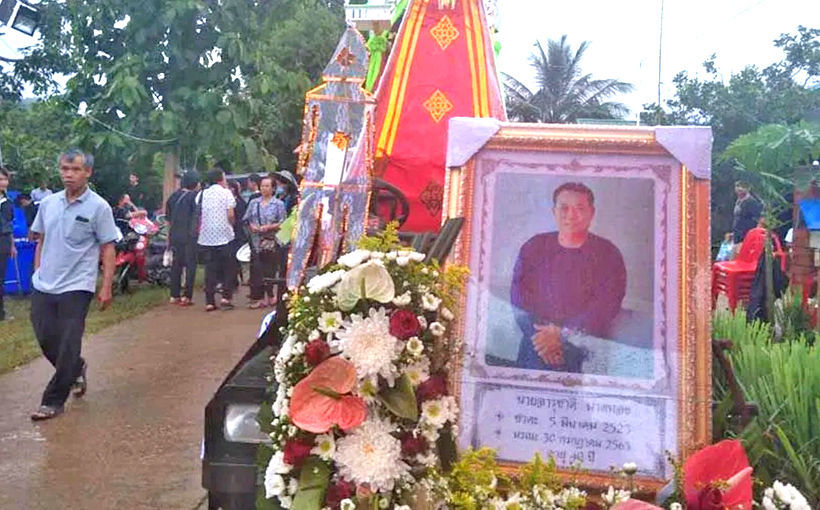 Police today ruled out the possibility of murder in the death of a key witness in Red Bull drinks heir Vorayuth "Boss" Yoovidhya's hit-and-run case. The regional police commander in Chiang Mai, where the witness died in a motorcycle incident last month, said new autopsy results found no trace of any suspicious substance apart from alcohol in Jaruchart Mardthong's body. Investigators ruled his death a drunk driving incident. A high concentration (218 milligrams) of alcohol was found in his bloodstream.
"All the evidence suggested that it was an accident. We also found no evidence which suggests the driver of the other motorcycle knew Jaruchart before they met."
The other motorcyclist was identified as Somchai Tawino, but no charges have yet been filed for his involvement in the incident, according to police.
Jaruchart was one of 2 witnesses who told investigators that Vorayuth was driving under 80 kmph when his Ferrari crashed into a patrol motorcycle, killing senior police officer Wichian Klanprasert in Bangkok in 2012. Their testimonies are believed to have contributed to prosecutors' decision to drop the charges against Vorayuth.
His abrupt death during renewed scrutiny over the case prompted many to believe a conspiracy was involved. PM Prayut Chan-o-cha himself instructed authorities to secure Jaruchart's body for further examination earlier this month, just hours before it was due to be cremated.
Investigators will also question Pasin Akaradejthanachot, an aide to the former Chiang Mai Senator Chuchai Lertpongadisorn, who stole and destroyed Jaruchart's phone from the hospital.
Pasin had said to police that he was concerned about the photos of him taken with Jaruchart, which could have affected his campaign for a local election.
SOURCE: Khaosod English
Keep in contact with The Thaiger by following our
Facebook page
.
Never miss out on future posts by
following The Thaiger
.
Panel says Boss Voovidhya arrest warrant still stands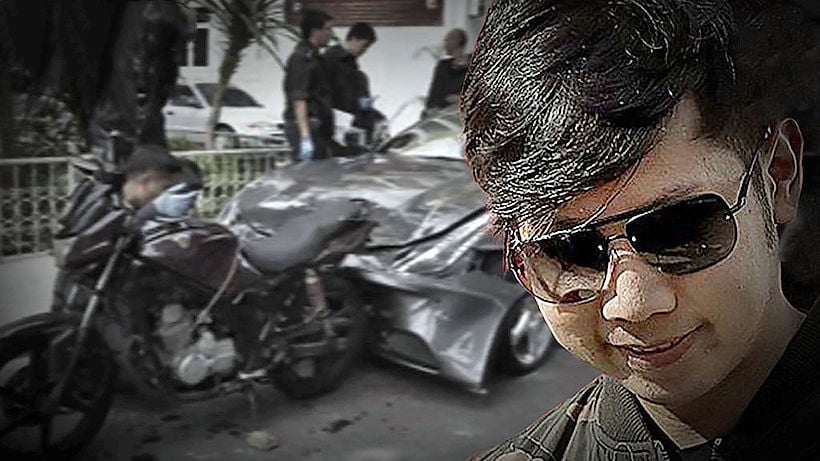 The arrest warrant for Red Bull scion Vorayuth "Boss" Yoovidhya remains in place, despite a request from police that it be withdrawn, according to the head of the independent panel examining the 2012 hit-and-run case. Vicha Mahakun, who chairs the panel, was speaking yesterday after a second meeting of the panel, ordered by PM Prayut Chan-o-cha amid public outrage over public prosecutors' decision not to indict Vorayuth.
The panel learned from the chief judge of Southern Bangkok Criminal Court that police had requested the warrant be cancelled but the move was opposed by a group led by former Bangkok senator Rosana Tositrakul, who petitioned the court against the police request.
The court therefore asked police to withdraw their request, which they eventually did, according to Vicha, who added that especially since the Office of the Attorney General has announced new evidence in the case and that a fresh probe is likely to be ordered, "the warrant should not be revoked."
Vicha says his panel is due to question the Attorney General's team.
The deputy chief of Bangkok's Thong Lor police station says investigators will question new witnesses as soon as they receive an order from the OAG. He was responding to the OAG's findings about a formal inspection of the speed of Vorayuth's Ferrari when it crashed into the rear of the motorcycle of 47 year old police officer Wichian Klanprasert, killing him, on September 3, 2012. It also referred to a medical exam on the suspect that found narcotics, including cocaine, in his bloodstream.
A member of the panel said Tuesday the new evidence involves statements by 2 experts about the Ferrari's speed at the time of the fatal crash. Prayuth Petchkhun, who is also a deputy spokesman for the OAG, told the House committee on Law, Justice and Human Rights yesterday that a new piece of evidence found by the OAG's panel showed Vorayuth's Ferrari was going as fast as 177 kmh.
The report was prepared by a physics lecturer at Chulalongkorn University's Faculty of Science. The discovery of narcotics in Vorayuth's body also justifies additional charges against the suspect and a new probe into the substances, according to Prayuth.
SOURCES: Chiang Rai Times | Bangkok Post
Keep in contact with The Thaiger by following our
Facebook page
.
Never miss out on future posts by
following The Thaiger
.