Looking Back: Elephants' role in Thailand
PHUKET: Elephants have always held an important place in Thai history and culture. In an age that predated bulldozers and cranes, Siamese builders and loggers tamed mighty elephants and used their incredible strength to clear forests, transport heavy loads and even build cities.
In war, Siamese kings and generals rode elephants into battle. Sitting atop elephants not only gave Siamese lords a formidable pose, it also offered them a position of safety, high above the carnage of battle.
For all of these reasons, Thais revere the common elephant even to this day. However, there is a class of elephants, commonly referred to as chang phueak, or white elephants, which are exceptionally rare and have been highly sought after by monarchs of Burma, Thailand, Laos and Cambodia for centuries, in the belief that they are sacred animals.
White elephants are sometimes confused with being albinos, but they are not. In fact, they are not white at all. They look very much like normal gray elephants, however, patches of their skin are dotted with a pinkish-white tone.
Elephants were regarded as celestial creatures. When a monarch ascends the throne, the spotting of a white elephant could provide legitimacy to his new reign. If a white elephant was found with the physical characteristics that are considered auspicious, it had to be brought to the palace with pomp and ceremonial rejoicing.
Physical characteristics that qualified an elephant as 'white' included light pink spots on the skin, large eyes rimmed with white, jet-black irises, two pronounced bumps on the forehead, a tail that hangs straight away from the body and a long trunk.
Besides these physical characteristics, a white elephant must also possess a superior personality to the common elephant. Traditionally, specialists from the elephant division of the royal court will assess the animal's personality. An intelligent elephant, for example, will run ahead of its pack at bathing time, getting into the water before the rest of the herd can follow and churning the mud from the river bed. An intelligent elephant will also learn to swish food it catches with its trunk in order to get rid of insects before eating.
The reason Thais revere the white elephant is also because of the story of Lord Buddha's birth. It is believed that on the eve of the Buddha's birth, his mother, Queen Maya, dreamt that she was presented with a lotus flower by a large white elephant with six tusks.
The lotus flower is a symbol of purity and knowledge. The white elephant is also a symbol of fertility and success. It was believed that if a king kept several white elephants in his stables, he would have a long and prosperous reign. These elephants were treated like royalty. They were not used for heavy labor, war or any kind of work. They had to be cared for by a royal veterinarian and fed only the best food. The death of a white elephant was a dire omen and signaled disaster for the kingdom.
The English dictionary, however, found a new meaning to the term 'white elephant', which was less 'sacred' and more 'burdensome'. Early Europeans reported that white elephants were costly to maintain, despite the fact that they could not be put to any use. The term 'white elephant' even entered the English language in the year 1607 to figuratively describe a burdensome or costly possession, which presented little or no value to the owner.
Perhaps the term is derived from the practice of earlier kings of Siam to give rare, auspicious elephants to ambitious or boastful courtiers. In the old days, this was perceived to be such a great honor that the courtiers would have no choice but to look after the animal. It had to be given the best food, and a lot of it, despite the fact that it could not be put to work. In the end, many unwilling owners were often ruined by the enormous cost of looking after a white elephant.
Several European visitors to Siam during the 17th century mentioned white elephants in their writings. Of these, Jereminas Van Vliet, a Dutch merchant who wrote one of the most detailed accounts of 17th century Siam, mentioned that the white elephant was regarded as the 'prince of the elephants'.
The Dutch merchant wrote that the king's white elephants lived in royal quarters, had their own retinue of attendants and were fed on plates of gold. Van Vliet also suggested that the elephants were not only valued for their color, but also because of their superior intelligence and sensitivity.
According to Van Vliet, there were between 400 to 500 elephants around the capital city of Ayutthaya during the reign of King Prasat Thong, during the 17th century.
During his stay in Ayutthaya, Van Vliet mentioned a short account of the death of a white elephant. In the year 1633, a young white elephant was caught and brought it the palace. It died shortly afterwards.
King Prasat Thong was so upset that all the slaves who had guarded and assisted the animal were executed. Later, the king himself paid homage to the dead elephant and gave it a splendid cremation. All remains that had not been consumed by the fire were collected in a box and
buried at a royal temple.

— Anand Singh
Keep in contact with The Thaiger by following our
Facebook page
.
Thai authorities track down contacts of Covid-19 victim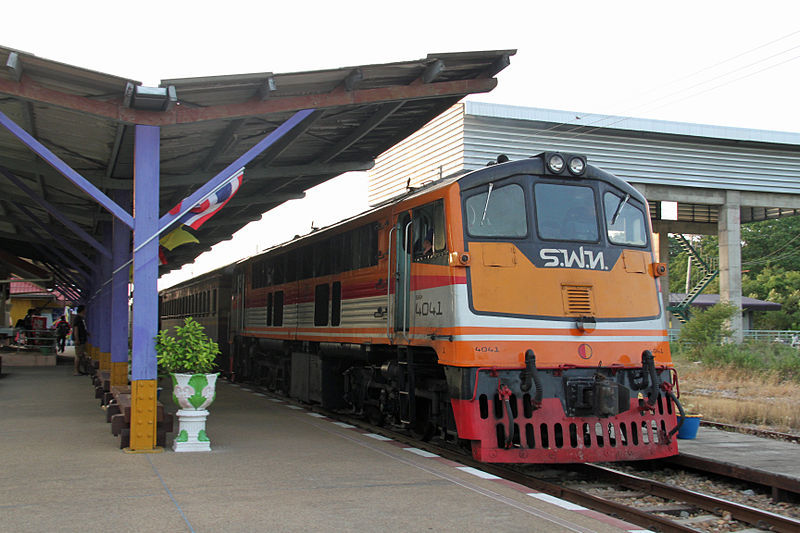 Yesterday a 57 year old man, named as 'Anan Soho', passed away due to the effects of the Coronavirus. Authorities are now trying to track down people who came in contact with the man. The man died travelling on a southbound train on Monday night.
A spokesperson from the Immigration Bureau says that Anan had returned to Thailand from Islamabad, Pakistan, on Flight TG350 at 5.50 am on Sunday along with 279 other passengers, who were mostly Thai students returning home."
"6 Immigration police have been identified as those who had potentially been in contact with Anan as they were involved in handling his immigration clearance documents upon his arrival at Suvarnabhumi airport," according tot he Bangkok Post.
"At least 13 of the students arriving on the same flight were found to have body temperatures exceeding 37.5C and were transferred to a hospital serving as a Covid-19 quarantine zone. Anan had travelled to Pakistan alone and passed a Covid-19 screening test at the immigration check counter upon return."
Kittiphong Kittikahchon, Suvarnabhumi deputy director of airport operations, says that the passenger had been walking with a limp and requested a wheelchair and spent a long time at the baggage claim area due to long queues.
"An airport worker pushing the wheelchair for him and the taxi driver who took him from the airport after baggage claim were located and have been tested for Covid-19."
The State Railway of Thailand director for train service operations, says that a male passenger, who happened to be at Bang Sue central station at the same time as Anan on Sunday morning, was caught on a security camera as the infected man appeared to cough on him.
"After the security footage was aired by the media, the man in the video contacted the SRT to say Anan did not cough on him. However, he now must quarantine himself in case of possible infection."
SOURCE: Bangkok Post
Keep in contact with The Thaiger by following our
Facebook page
.
Thai Airways goes into hibernation until end of May, others ground fleets too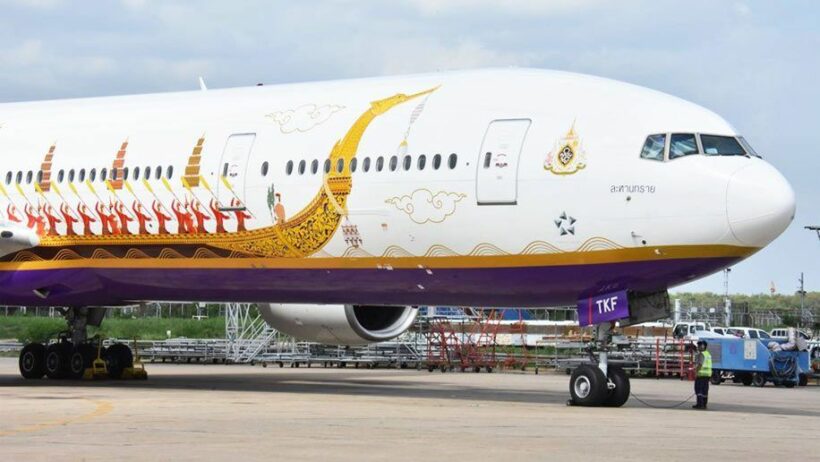 After a decade of financial struggles and corporate upheaval, Thailand's national flag carrier, Thai Airways, with a previous reputation as one of Asia's premier airlines, is ceasing all flights for a period of at least two months, due to the Covid-19 coronavirus pandemic. The Civil Aviation Authority of Thailand has now allowed the suspension of all domestic and international flights.
The once proud airline made the initial announcement a week ago, suspending some flights at that time. Then, acting president Chakkrit Parapanthukul said in a statement that, compounded by a sharp reduction in passenger numbers, the continuation of operations would increase the airline's already massive losses. So, the company has now asked employees to take two months off from Saturday (tomorrow) to May 31. Along with this, staff salaries will be reduced by 10-50%.
Thai has transferred flights from Bangkok to Phuket, Krabi and Chiang Mai to its sister company Thai Smile Airways.
Passengers who have Thai Airways or Thai Smile code-share tickets issued before March 25 with the date of travel between March 25-May 31 for Asian routes and between April 1-May 31 for European, Australian and New Zealand routes can convert the tickets to one-year-valid travel vouchers without a fee and surcharges. Visit thaiairways.com.
It's not only Thai Airways grounding its fleet. Thai Smile suspended all international flights beginning on March 23 but is still operating a few domestic flights. Passengers can ask for a full refund without any charge via member.thaismileair.com/customerservice/refund.
Thai AirAsia has temporarily suspended all international flight services from now until April 25, and April 30 for domestic flights.
Passengers who booked tickets before March 20 can rebook the flights on the same routes within 180 calendar days from the original date without additional cost. They can change the tickets to credit accounts, which can be redeemed for booking within 365 calendar days from the issuance date.
Passengers can ask for a full refund in the amount equivalent to the original booking. Visit support.airasia.com.
Bangkok Airways also halted international services until further notice. It's also reducing domestic flights and has temporarily closed its lounges at Suvarnabhumi and other airports.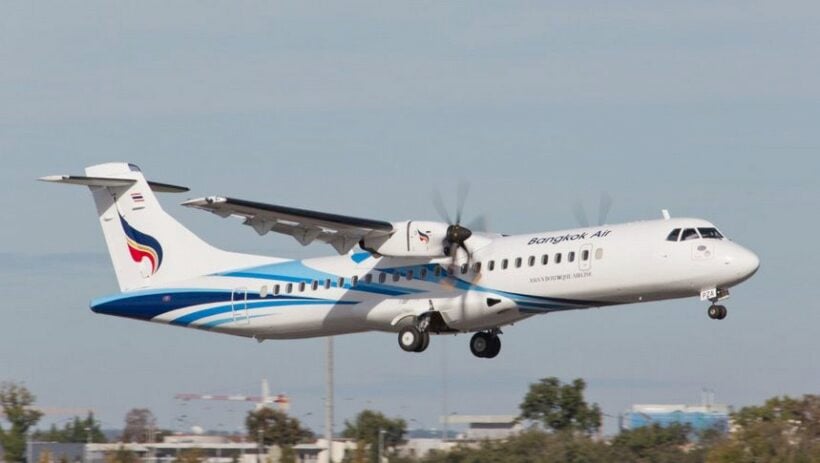 Passengers can request refunds without a service charge by contacting its sales offices, or call Bangkok Airways' call centre at 1771.
Nok Air has suspended services from Bangkok to Nanning, Chengdu, Hiroshima and Yangon until April 30. Direct flights from Bangkok to Ho Chi Minh City are halted until May 31.
Passengers can rebook or reroute for a new flight until Nov 30 without a fee. The change must be made before the date of departure. Passengers can also request a ticket refund via its contact centre at 1318.
Thai Lion Air has suspended all domestic and international flights until April 30. Passengers can rebook tickets without a change fee or fare difference. The new travel date must be on or before September 30. Passengers can request a full refund at lionairthai.com.
To check which airlines still offer international flights, visit the website of Airports of Thailand at airportthai.co.th/en/flight-schedule.
SOURCES: The Nation | Bangkok Post
Keep in contact with The Thaiger by following our
Facebook page
.
Thai banks report they can handle the impacts of the virus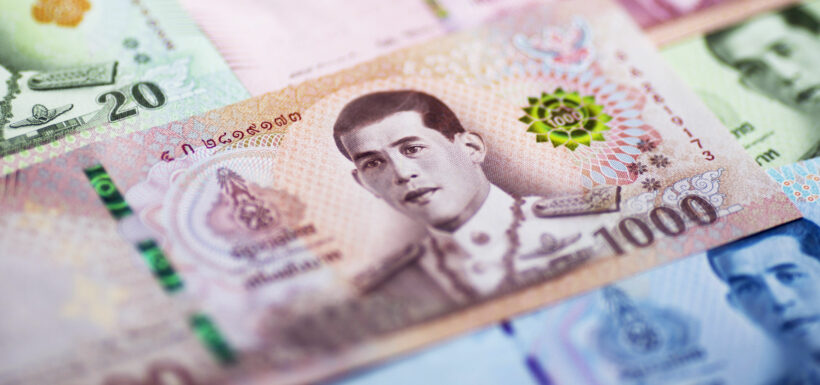 As the Covid-19 coronavirus continues to spread in Thailand, authorities have temporarily shut off shopping malls, entertainment and sporting venues while allowing food stalls and restaurants to open, but only for take-out and delivery services. The measures have led to social disruption, unemployment, leave without pay and salary cuts.
However, a senior official at the Bank of Thailand reports, "Thailand's banking sector is strong enough to defend against a potential upsurge in bad debt as well as debt restructuring cases stemming from the ongoing Coronavirus outbreak and official measures to contain the spread."
Senior director for the economic and policy department Don Nakornthab says that banks have a sufficient capital buffer in the event of higher past-due payments and debt restructuring. Unlike the 1997 Tom Yum Kung (Asian financial crisis in Thailand) crisis, the banking system's financial position is much more solid now."
"At the end of 2019, the banking system's capital funds totalled to 2.85 trillion baht, with a capital adequacy ratio of 19.6% and loan-loss provision of 701.2 billion baht, according to central bank data."
"The non-performing loan coverage ratio was stable at 149.9% at the end of last year, and the liquidity coverage ratio remained high at 187.5%."
"The banking system delivered a 30.8% rise in net profit to 270.9 billion baht in 2019."
Siam Commercial Bank 's co-president Apiphan Charoenanusorn says that more than 100,000 clients with over 150 billion baht worth of total loans have requested financial aid to ease their burden after the bank launched the scheme in February.
Last week The central bank has set guidelines for the minimum assistance that financial institutions must offer to debtors to ease their financial burden amid the pandemic, which is effective from April 1st. All lenders, comprising commercial banks, specialised financial institutions, and non-bank and leasing companies, are required to comply with the guidelines covering 6 types of loan product…
Credit cards
Personal and car title loans
Auto and motorcycle loans
Machinery leasing
mortgages
SME – Nanofinance and Microfinance loans
Krungthai Bank data shows that the bank has already provided financial aid to 1,500 customers with combined loans of 30 billion baht, while another 70,000 clients with total loans of 250 billion baht are in the process.
The strongest demand for debt restructuring is seen in the bank's mortgage and personal loans.
At the state-owned Government Savings Bank, President and chief executive, Chatchai Payuhanaveechai says that the GSB has offered a three-month grace period on principal and interest for all debtors who still service debt and miss payment for less than three months as of the end of March.
"The scheme, will run until June 30 and is automatically applied to qualified debtors without any registration requirement, adding that those who do not want to participate in the scheme can honor their debt as usual."
SOURCE: Bangkok Post
Keep in contact with The Thaiger by following our
Facebook page
.