If you can't play BIG don't even bother playing small.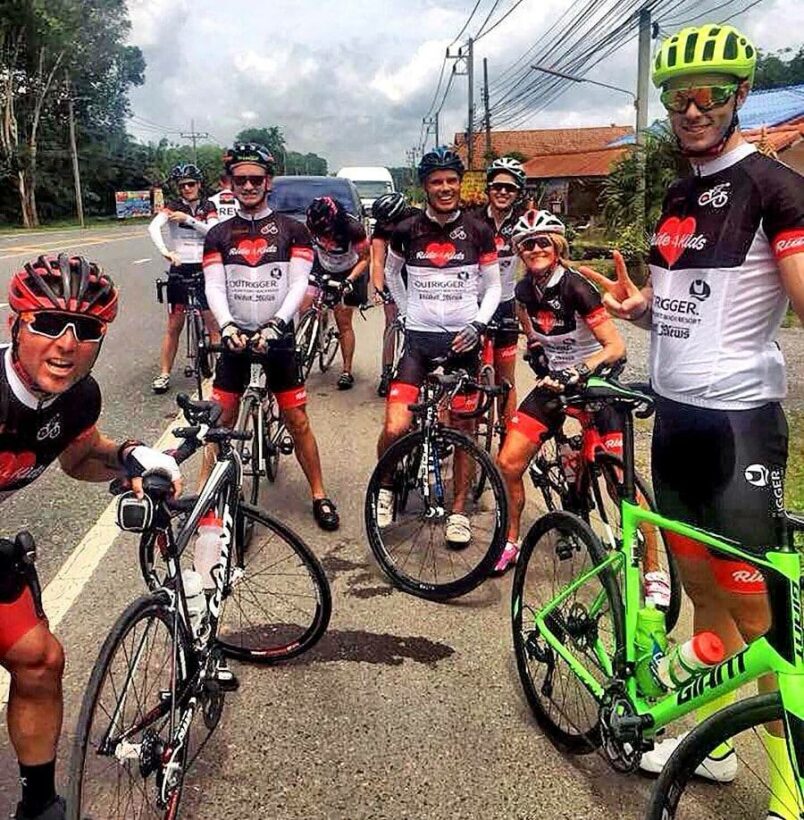 by Darren Scherbain
These word of wisdom, that absolutely resonate to my core, were handed to me from Jim.
Jim, a fellow Canadian and a near and dear friend, grew up playing hockey in Wilcox, Saskatchewan. The Notre Dame Hounds, a hockey team, belonged to a catholic boarding school in the middle of the Canadian Prairies. The Hounds produce exceptional hockey players but also empathetic, well-rounded, young adults. Anyone who has spent a winter on the Canadian prairies has had first hand experience with what it means when we say bone-chilling cold, hope and resolve.
One day Jim is in class just giving a class mate a real hard time. Jim is picking on this kid and doing his best to tear him down. Suddenly, Jim feels a hand on his shoulder.
Jim looks up and is greeted by a firm and fair look of disapproval.
"James", the voice beckoned.
"Yes Father?" Jim replied.
"James", the stern-yet-compassionate voice continued, "…if you can't play BIG don't even bother playing small."
What exactly does it mean to play BIG? To stand for something!
If you don't stand for something then you are constantly going to get blown around like the sand in the wind. Swept up and scattered around until the next rendezvous with wishing-it-were-different.
Playing BIG is making that shift from being ME-centred into a collective WE-centred.
Ask any of the riders who stood face to face with each for the 700 kilometre Ride4Kids. What was their WHY?
Each WHY would be as varying as the riders out on the road. Infused into each question is the bond of hope. Hope is something we all share.
Hope is the spark for playing BIG and the catalyst for putting one foot after another. One foot after the other; even when the torrential rain and wind are doing their best to test your resolve. After you wiped the sweat, rain, grit from your eyes and survived the wobble, you realise that playing BIG is an inside job.
Playing BIG, hope, inspiration, and to some extent character and integrity, are all noble concepts. It's one thing to idolise noble concepts, and they do make a cute little Instagram post. But that cute little post isn't going to validate your case when you are asked to embrace struggle as a means to growth.
It's NEXT LEVEL to embrace and commit to the sheer physicality of putting your ass in the arena. The drained legs and self doubt are all a part of the process and shouldn't be interpreted as doing something erroneous.
It's easy to play BIG when it follows the perfect plan and all the pieces fit so conveniently in your neat and tidy little box.
And if you really want to be taken seriously then throw in a "THIS ISN'T FAIR".
Usually the one's arguing for these virtuous concepts of justice and fairness are left sitting on the curb watching everyone else ride on by.
There is a price to pay.

One of the inherent truths of playing BIG is that it doesn't leave any wriggle room for any bull shit. You either play BIG and stand for something or you don't.
One hundred and sixty kilometres doesn't look that far on paper. A 'century' ride is held in high esteem in the cycling community. It's what would be described as a Big Ride. The 160 kilometres that separated Krabi from Surat Thani was a testament to the ferocious commitment to play BIG and make a difference. For a lot of the riders out on the road that day it was their longest ride …EVER.
Teamwork.
Collaboration.
WE CENTRED.
That 160 kilometre ride was poetry in motion.
That night we cemented our comradery over cold pizza and tales from the road. The smiles on the faces and the look of achievement was inspiring. It was hope.
To all participants, sponsors, and everyone involved with Ride4Kids, I tip my hat.

Keep in contact with The Thaiger by following our
Facebook page
.


Are you considering a medical procedure abroad? With Thaiger Medical you can research hospitals and doctors, choose a destination in Thailand or abroad, and book an appointment today.

Hundreds of Thais stranded in New Zealand, denied boarding without documentation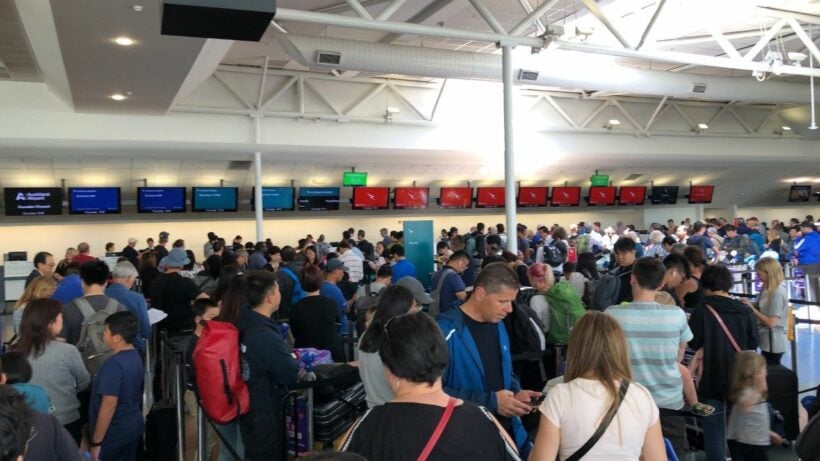 A Facebook post from a Thai Airways aircrew says hundreds of desperate Thais are trapped in New Zealand, denied boarding on a Bangkok-bound flight as they couldn't provide the mandatory "fit-to-fly" letter now required of Thai nationals, and proof of residency once in Thailand. Aaron Puranasamriddhi (known online as Krissanarat) called on the Civil Aviation Authority of Thailand to sort out the problems as a matter of urgency.
Due to the Covid-19 coronavirus pandemic, Thais need the documentation to get on planes heading home, including a "Fit to Fly" Health Certificate and a letter from a Thai embassy or consulate where they are announcing their intention to return home.
Many people are unable to get this documentation.
The post said that of the 280 people trying to board Thai flight TG492 from Auckland to Bangkok, only six were allowed to do so as they were the only ones with the required documentation.
Some 274 people were arguing to be allowed to board but were left stranded at the airport, according to the post.
Keep in contact with The Thaiger by following our
Facebook page
.
Search on for tour bus passengers after three test positive for Covid-19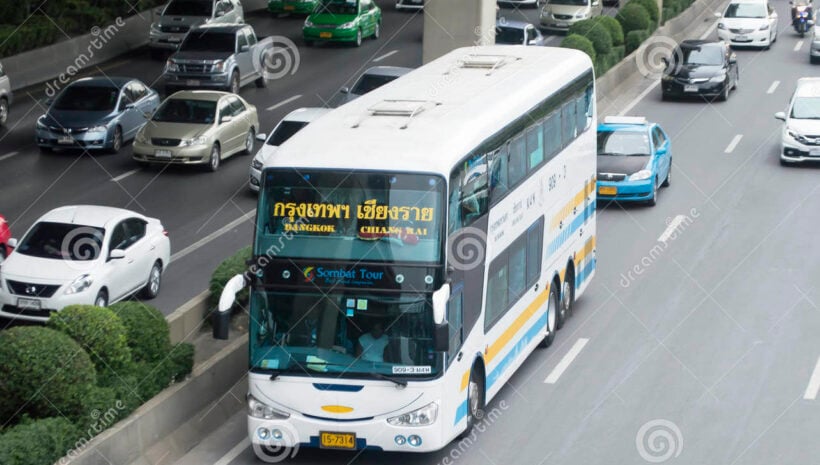 Authorities in Chiang Rai, Northern Thailand, have been tracking down 3 passengers who have tested positive for Covid-19. The passengers were travelling on a VIP tour bus from Bangkok to Chiang Saen, Chiang Rai disrtict.
Chiang Rai deputy governor, Mr. Pasakorn Boonyalak, and Dr. Tossathep Boonthong, the provincial health chief, say…
"…that they are asking passengers on Sombat Tour Company's bus No 16-3473, which left Bangkok for Chiang Saen on March 21 at 7.15pm, to report to provincial health officials for all fellow travellers now need to be screened."
All three confirmed Covid-19 cases from the bus are now being treated at Chiang Rai Prachanukroh Hospital.
Meanwhile, yesterday, Public Health Minister Anutin Charnvirakul and senior health officials accepted the delivery of Chinese medical supplies, at the Public Health Ministry, from Mr. Yang Zen, the Chinese chargé airfares. The medical supplies consists of 100,000 hygienic face masks, 10,000 N95 face masks, 2,000 protective gowns and 332 Covid-19 test kits.
SOURCE: Thai PBS World
Keep in contact with The Thaiger by following our
Facebook page
.
9 Thai airlines stop services during Covid-19 crisis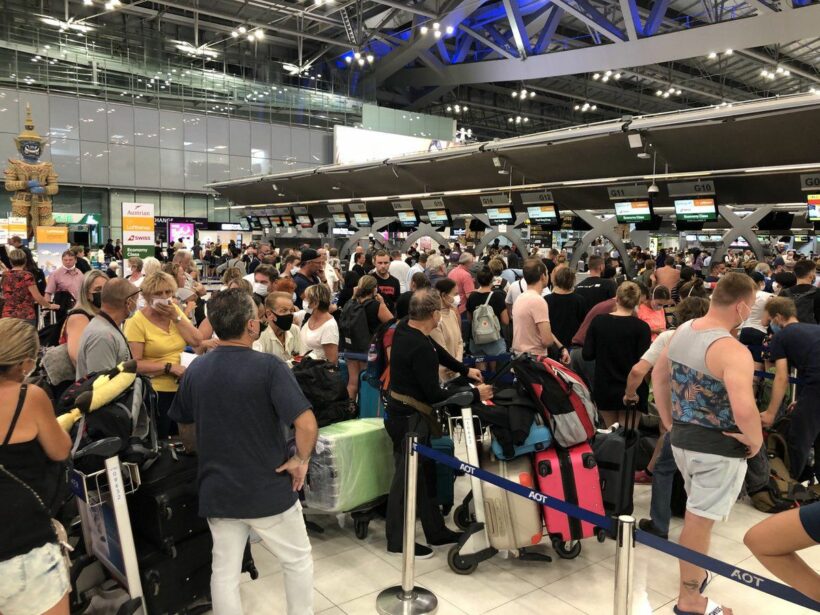 Yesterday, director general Chula Sukmanop of The Civil Aviation Authority of Thailand (CAAT), granted nine airlines permission to halt their flights due to the Covid-19 situation.
Chula says "that the nine airlines that had submitted requests to temporarily halt their operations".
The airlines are…
Thai Airways International, Thai Smile, Bangkok Airways, Thai AirAsia, Thai AirAsia X, Thai Lion Air, Nok Air, Nok Scoot and Thai VietJet Air.
"Most airlines want to cancel only some flights and some routes, so we have approved their requests accordingly. However, they must have plans to compensate customers who have already bought their tickets and they must notify the customers of flight cancellations in advance."
Thai Lion Air had earlier announced that they would suspend all domestic and international flights between March 25 and April 30.
Thai Smile, Thai AirAsia and Bangkok Airways also announced that they would suspend all international flights from March 22 until further notice.
Thai Airways has also announced yesterday that all TG flights to Europe will be suspended from April 1 to May 31, while regional flights, including flights to Singapore would be suspended from March 25 to May 31.
Read MoreHERE
The Ministry of Transport had earlier announced that airlines wishing to cancel their flights due to the Covid-19 crisis, must compensate their customers by refunding the cost of tickets and other related fees. In the case where the customers had bought tickets with cash, the refund transaction must be completed within seven days of the customers submitting their request.
SOURCE: The Nation
Keep in contact with The Thaiger by following our
Facebook page
.