If you can't play BIG don't even bother playing small.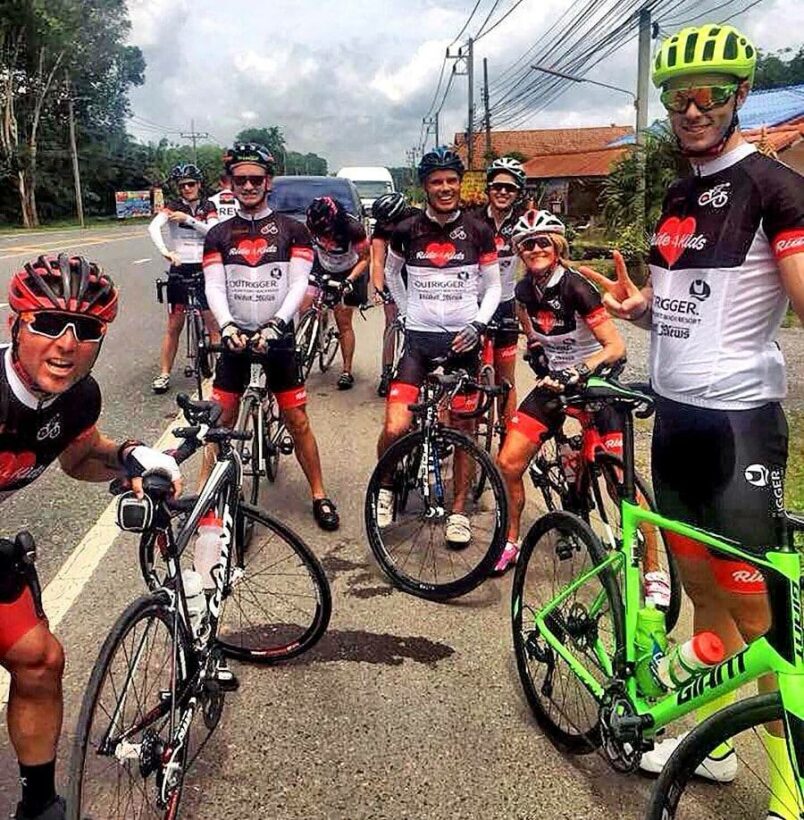 by Darren Scherbain
These word of wisdom, that absolutely resonate to my core, were handed to me from Jim.
Jim, a fellow Canadian and a near and dear friend, grew up playing hockey in Wilcox, Saskatchewan. The Notre Dame Hounds, a hockey team, belonged to a catholic boarding school in the middle of the Canadian Prairies. The Hounds produce exceptional hockey players but also empathetic, well-rounded, young adults. Anyone who has spent a winter on the Canadian prairies has had first hand experience with what it means when we say bone-chilling cold, hope and resolve.
One day Jim is in class just giving a class mate a real hard time. Jim is picking on this kid and doing his best to tear him down. Suddenly, Jim feels a hand on his shoulder.
Jim looks up and is greeted by a firm and fair look of disapproval.
"James", the voice beckoned.
"Yes Father?" Jim replied.
"James", the stern-yet-compassionate voice continued, "…if you can't play BIG don't even bother playing small."
What exactly does it mean to play BIG? To stand for something!
If you don't stand for something then you are constantly going to get blown around like the sand in the wind. Swept up and scattered around until the next rendezvous with wishing-it-were-different.
Playing BIG is making that shift from being ME-centred into a collective WE-centred.
Ask any of the riders who stood face to face with each for the 700 kilometre Ride4Kids. What was their WHY?
Each WHY would be as varying as the riders out on the road. Infused into each question is the bond of hope. Hope is something we all share.
Hope is the spark for playing BIG and the catalyst for putting one foot after another. One foot after the other; even when the torrential rain and wind are doing their best to test your resolve. After you wiped the sweat, rain, grit from your eyes and survived the wobble, you realise that playing BIG is an inside job.
Playing BIG, hope, inspiration, and to some extent character and integrity, are all noble concepts. It's one thing to idolise noble concepts, and they do make a cute little Instagram post. But that cute little post isn't going to validate your case when you are asked to embrace struggle as a means to growth.
It's NEXT LEVEL to embrace and commit to the sheer physicality of putting your ass in the arena. The drained legs and self doubt are all a part of the process and shouldn't be interpreted as doing something erroneous.
It's easy to play BIG when it follows the perfect plan and all the pieces fit so conveniently in your neat and tidy little box.
And if you really want to be taken seriously then throw in a "THIS ISN'T FAIR".
Usually the one's arguing for these virtuous concepts of justice and fairness are left sitting on the curb watching everyone else ride on by.
There is a price to pay.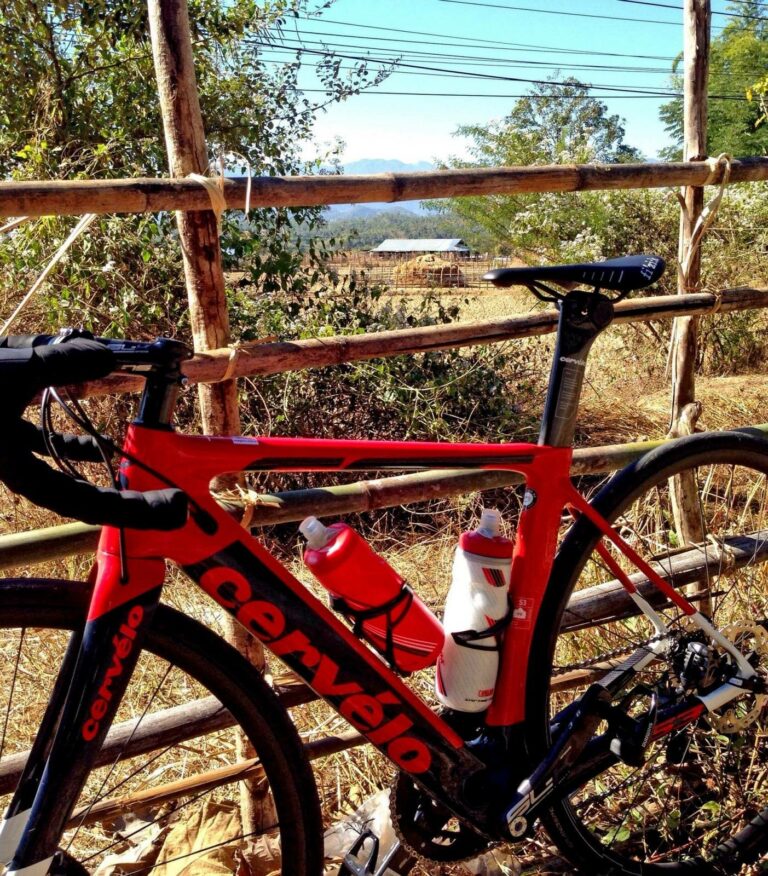 One of the inherent truths of playing BIG is that it doesn't leave any wriggle room for any bull shit. You either play BIG and stand for something or you don't.
One hundred and sixty kilometres doesn't look that far on paper. A 'century' ride is held in high esteem in the cycling community. It's what would be described as a Big Ride. The 160 kilometres that separated Krabi from Surat Thani was a testament to the ferocious commitment to play BIG and make a difference. For a lot of the riders out on the road that day it was their longest ride …EVER.
Teamwork.
Collaboration.
WE CENTRED.
That 160 kilometre ride was poetry in motion.
That night we cemented our comradery over cold pizza and tales from the road. The smiles on the faces and the look of achievement was inspiring. It was hope.
To all participants, sponsors, and everyone involved with Ride4Kids, I tip my hat.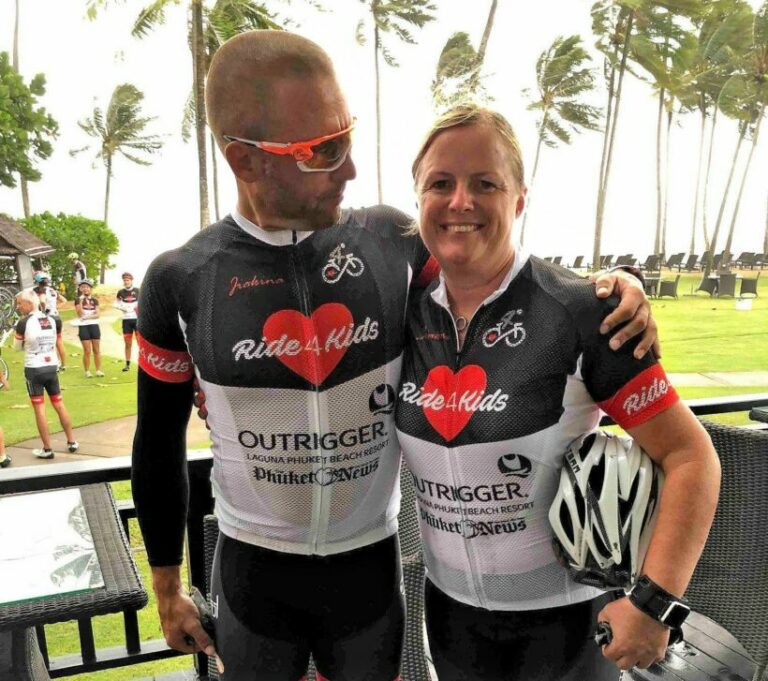 Keep in contact with The Thaiger by following our Facebook page.
Never miss out on future posts by following The Thaiger.
Can you survive 10 days of no talking, no phone? The Vipassana Silent Meditation Retreat | VIDEO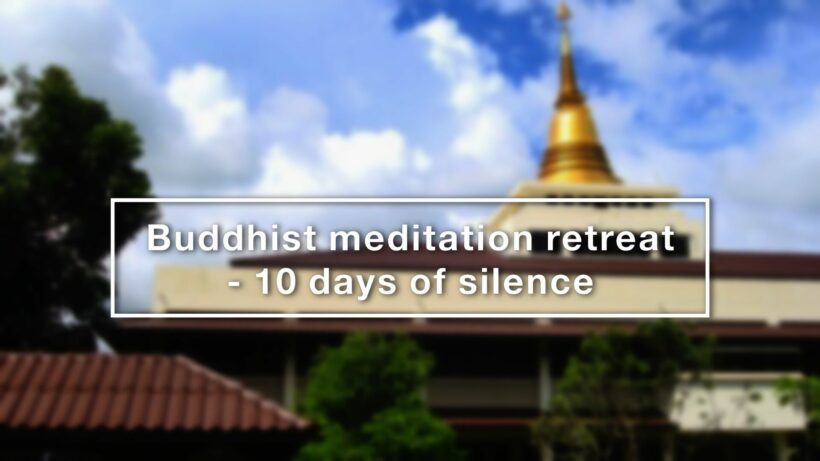 Thaiger team member Jett tells of his experience at a 10-day Vipassana Meditation Retreat in Phitsanulok Province in central Thailand. No talking, no phone, vegetarian meals, and 12 hours of meditation each day. Transformative experience or sheer insanity? Tim finds out the answers!
Retreat location:
https://goo.gl/maps/AuovZvEVPRkxMshy7
Learn more:
https://www.dhamma.org
https://www.youtube.com/user/VipassanaOrg
Keep in contact with The Thaiger by following our Facebook page.
Never miss out on future posts by following The Thaiger.
The 'office' is SO last year. Say hello to more remote working.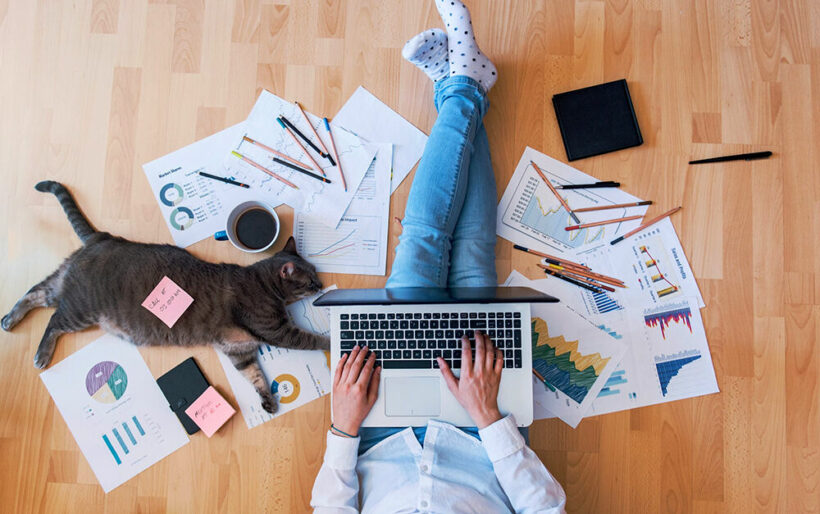 Do you work from home? Or anywhere you have your laptop and wi-fi? You're part of a growing trend in modern work practices as the fancy city office becomes an expensive relic of the 'old normal'.
2020 became the year of people working from home. In same case, it was the year of being told to stay home so there wasn't much option. During Thailand's lockdowns in April and May, offices were closed and employers had to scramble to find alternatives to the "office". With the rise of Zoom and other video conferencing software, ways of tracking time-on-keyboard and hundreds of other monitoring apps, employers suddenly discovered they could actually run their businesses without an office. There were certainly new dynamics and unforeseen challenges, but for the most part, it worked.
Companies had worked from central office locations for a hundred years. The remote/work-from-home option was a new test for everyone involved but many early wrinkles have been ironed out after an accelerated learning curve due to the Covid-19 situation.
In the early days, most companies weren't ready to close up the office and send their workers home claiming that some basic operations such as accounting and invoicing were not yet able to be done online (Thailand has a love of hard-copies and paperwork).
Team meetings were also more clumsy online. There were even companies that told their staff to keep coming in to the office as there was no legal barrier preventing them from doing so. But many smaller and less digitally-savvy firms required workers to come in and risk contracting the virus.
In the US, the Bureau of Labour Statistics found only 29% of jobs in the US could be completed from home, while in Thailand (a far less digitised and service-based economy) the percentage was probably lower.
But larger Thai firms, such as Unilever and True Digital allowed nearly 100% of their white-collar employees to work from home early during the lockdown phase. Other companies adapted quickly and found that working remotely, or from home, allowed their businesses additional flexibility. Many workers also say they enjoyed the lack of office interruptions too.
While Unilever was unable to send its factory workforce home, it was able to shift all sales and executive personnel fully online to avoid possible Covid exposure finding hitherto unknown improvements in the firm's e-commerce presence.
Thai startups such as Eko ("your complete employee experience platform") was able to capitalise on the rise of work-from-home with its "work anywhere" employee application. Eko experienced 200% year-on-year sales growth in the first half of 2020 as companies looked for solutions to connect employees from home.
Teleconferencing juggernaut Zoom was trading shares at US$88 at the start of 2020, to rise to $568 by mid-October, only to trail off to $337 by the end of the year – the fickle nature of a fast-rising tech start-up.
Employees, generally, prefer the shift to working from home and the flexible hours. It doesn't suit all businesses or all employees, but it suits many. A study by by recruitment specialists Robert Walters Thailand found 75% of workers want opportunities to work-from-home and only 25% want a return to full-time work at the office.
Last month the police and the Bangkok Metropolitan Organisation police urged businesses to allow employees to work from home at least once a week to cut down on traffic-induced pollution.
The Covid-19 pandemic also forced countries to rethink their supply chains and reliance on foreign goods. China, for example, responded to the outbreak by shutting down factories, some of which other countries relied on for medical equipment needed to fight the virus, and vital components needed for manufacturing of goods in China and other countries.
Whilst there was an initial push-back on China, the international supply chain has become so entwined with Chinese businesses and manufacturers, and China with other countries, that it would take decades to unwind.
One of the biggest winners this year has been the rise of the delivery services. Grab Bike, Food Panda, We Serve and Line Bike are the best known but there are start ups making inroads into the growing delivery space as well as many smaller and larger businesses that have their own deliveries.
These businesses have been able to thrive on the 'new normal' stay-at-home culture. Eat at home, work at home, shop from home, watch movies at home – the trend is growing as people realise that they can get almost everything delivered, timely, efficiently and at little additional cost, usually free.
The big test will be once the Covid situation settles down, whatever that means and whenever it happens, and companies look back at the successes and failures of their employees working from home. But there's no doubt the pandemic and the imposed restrictions ave accelerated the need to develop new ways of allowing employees to work safely, remotely or from home.
The successful transition of some office work to work-at-home will also put continued pressure on the commercial real estate market. Many employers are looking at their monthly office rental outgoings and starting to measure the return on their investment.
The rise of the work-at-home phenomenon and the digital nomad will be the main trends for office work in 2021.
This article was written laying on a couch, at home, at 6.15am in the morning, because we can.
Keep in contact with The Thaiger by following our Facebook page.
Never miss out on future posts by following The Thaiger.
Dawn Wells, "Mary Ann" from Glligan's Island, dies at 82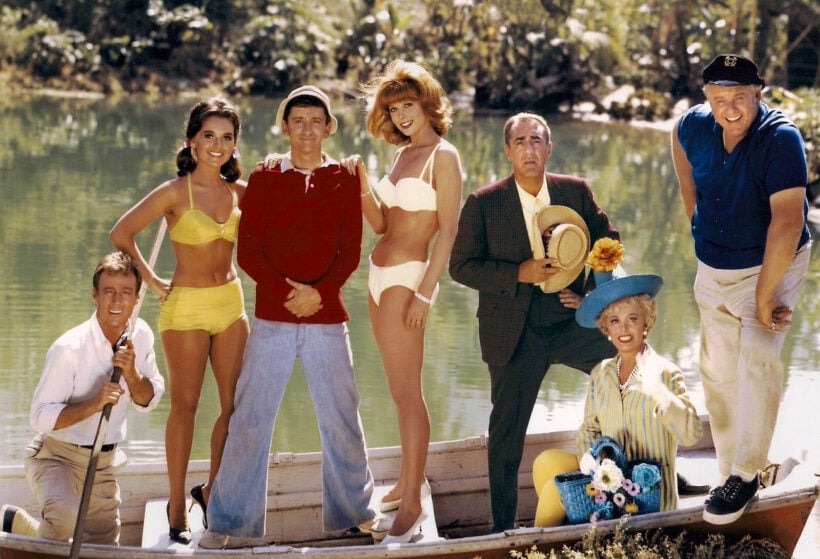 Dawn Wells, one of the castaways in Gilligan's Island, playing Mary Ann, has died in Los Angeles from Covid-19 complications. She was 82 years old. Her career lasted a lot longer than the fateful trip of the SS Minnow… the three hour tour!
Dawn was born in Reno, Nevada, and started a career in Hollywood where she appeared in TV shows including "77 Sunset Strip," "Maverick," "Bonanza," "The Joey Bishop Show" and "Hawaiian Eye." Her career kicked off in 1959. She starred in more than 150 TV shows, 7 motion pictures, and more than 60 productions on and off Broadway.
She was among over 300 actresses to audition for the part of "country girl-next-door" Mary Ann on Gilligan's Island, which ran from 1964 to 1967 with repeats going on until this day around the world. Beyond acting she was a producer, author, teacher, humanitarian, spokesperson, journalist and motivational speaker. She ran a number of charitable children's organisations and ran a Film Actors Boot Camp for 7 years in the US state of Idaho.
She was also an activist supporting The Elephant Sanctuary in the US. The sanctuary, founded in 1995, is the largest natural habitat refuge for African and Asian elephants.
But she also made it clear that her stint as part of the ensemble cast on Gilligan's Island was as lucrative as people think.
"A misconception is that we must be wealthy, rolling in the dough, because we got residuals. We didn't really get a dime. I think my salary was US$750 a week."
"Sherwood Schwartz, our producer, reportedly made $90 million on the reruns alone!"
Gilligan's Island was an unexpected hit and in honour of the 50th anniversary of the series, Wells released "A Guide To Life: What Would Mary Ann Do?". Her gingham dress and famous short shorts from the island series are currently on display in the lobby of The Hollywood Museum.
Tina Louise, 86, who played 'Ginger' the movie star, is the last surviving member of the cast that included Bob Denver as Gilligan, Alan Hale Jr. as the Skipper, Jim Backus and Natalie Schafer as wealthy Thurston and Lovey Howell and Russell Johnson as 'the Professor' (whose real name was Dr. Roy Hinkley… now you know for your next game of Trivial Pursuit. Also, if he was so damn smart, how come he couldn't figure out how to patch up the small hole in the SS Minnow?!?!).
Tina Louise said she was sad to learn of Dawn's passing…
"I will always remember her kindness to me. We shared in creating a cultural landmark that has continued to bring comfort and smiles to people during this difficult time. I hope that people will remember her the way that I do… always with a smile on her face."
Keep in contact with The Thaiger by following our Facebook page.
Never miss out on future posts by following The Thaiger.