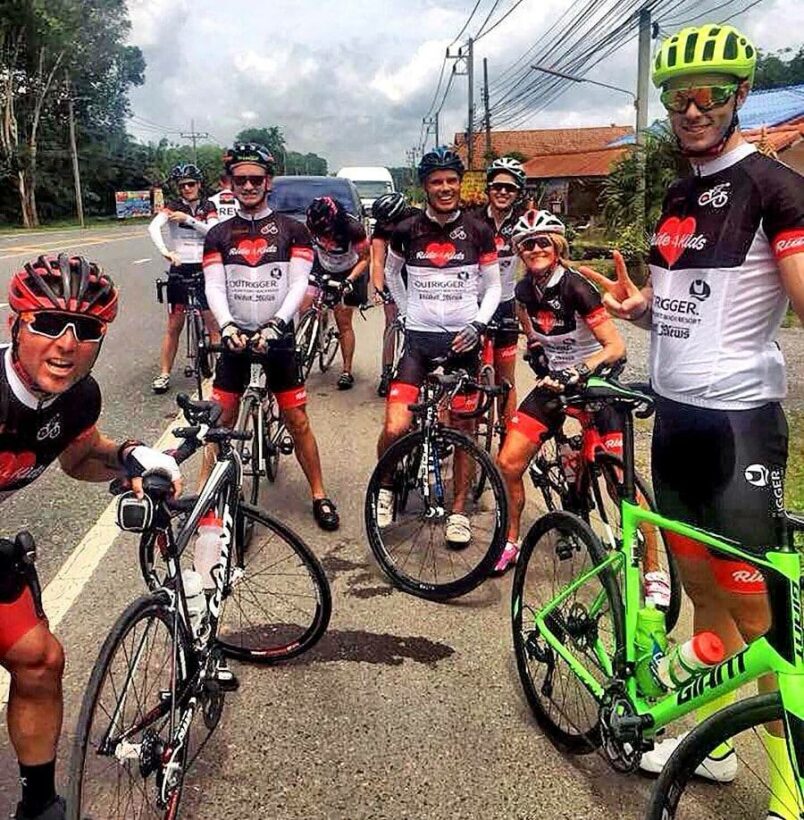 by Darren Scherbain
These word of wisdom, that absolutely resonate to my core, were handed to me from Jim.
Jim, a fellow Canadian and a near and dear friend, grew up playing hockey in Wilcox, Saskatchewan. The Notre Dame Hounds, a hockey team, belonged to a catholic boarding school in the middle of the Canadian Prairies. The Hounds produce exceptional hockey players but also empathetic, well-rounded, young adults. Anyone who has spent a winter on the Canadian prairies has had first hand experience with what it means when we say bone-chilling cold, hope and resolve.
One day Jim is in class just giving a class mate a real hard time. Jim is picking on this kid and doing his best to tear him down. Suddenly, Jim feels a hand on his shoulder.
Jim looks up and is greeted by a firm and fair look of disapproval.
"James", the voice beckoned.
"Yes Father?" Jim replied.
"James", the stern-yet-compassionate voice continued, "…if you can't play BIG don't even bother playing small."
What exactly does it mean to play BIG? To stand for something!
If you don't stand for something then you are constantly going to get blown around like the sand in the wind. Swept up and scattered around until the next rendezvous with wishing-it-were-different.
Playing BIG is making that shift from being ME-centred into a collective WE-centred.
Ask any of the riders who stood face to face with each for the 700 kilometre Ride4Kids. What was their WHY?
Each WHY would be as varying as the riders out on the road. Infused into each question is the bond of hope. Hope is something we all share.
Hope is the spark for playing BIG and the catalyst for putting one foot after another. One foot after the other; even when the torrential rain and wind are doing their best to test your resolve. After you wiped the sweat, rain, grit from your eyes and survived the wobble, you realise that playing BIG is an inside job.
Playing BIG, hope, inspiration, and to some extent character and integrity, are all noble concepts. It's one thing to idolise noble concepts, and they do make a cute little Instagram post. But that cute little post isn't going to validate your case when you are asked to embrace struggle as a means to growth.
It's NEXT LEVEL to embrace and commit to the sheer physicality of putting your ass in the arena. The drained legs and self doubt are all a part of the process and shouldn't be interpreted as doing something erroneous.
It's easy to play BIG when it follows the perfect plan and all the pieces fit so conveniently in your neat and tidy little box.
And if you really want to be taken seriously then throw in a "THIS ISN'T FAIR".
Usually the one's arguing for these virtuous concepts of justice and fairness are left sitting on the curb watching everyone else ride on by.
There is a price to pay.

One of the inherent truths of playing BIG is that it doesn't leave any wriggle room for any bull shit. You either play BIG and stand for something or you don't.
One hundred and sixty kilometres doesn't look that far on paper. A 'century' ride is held in high esteem in the cycling community. It's what would be described as a Big Ride. The 160 kilometres that separated Krabi from Surat Thani was a testament to the ferocious commitment to play BIG and make a difference. For a lot of the riders out on the road that day it was their longest ride …EVER.
Teamwork.
Collaboration.
WE CENTRED.
That 160 kilometre ride was poetry in motion.
That night we cemented our comradery over cold pizza and tales from the road. The smiles on the faces and the look of achievement was inspiring. It was hope.
To all participants, sponsors, and everyone involved with Ride4Kids, I tip my hat.