How to save $24,000 a year – Move to Chiang Mai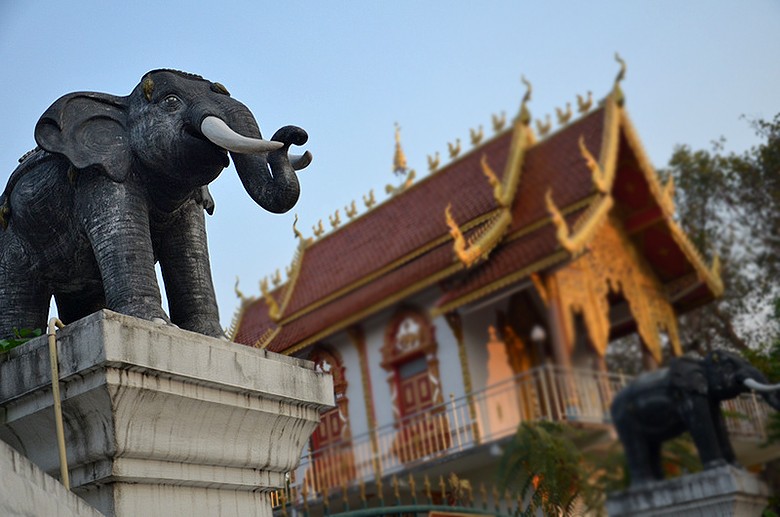 "Before moving here, I knew Chiang Mai offered low-cost living and that the savings I'd make would mean I'd be in for a nice lifestyle upgrade. But I didn't realise just how good the value was."
An Australian couple say they've saved almost $24,000 a year after a move from life in Melbourne to Chiang Mai.
Michelle and her fiance Jason moved from Melbourne in the southern state of Victoria to northern Thai 'capital' Chiang Mai at the start of 2018.
Freelance journalist Michelle has shared her savings and new lifestyle experiences in International Living.

Rent
Michelle says the couple now save more than $10,000 per year on rent, $5,000 on transport and $2,600 eating out compared to their previous expenses back in Melbourne, Australia.
"In Melbourne, my partner Jason and I paid $1,738 (plus bills) for a two-bedroom apartment in an old building with no amenities. This worked out to $400 a week, cheap by Melbourne standards.
"Compare this to our modern condo in the trendy Chiang Mai suburb of Nimman, which comes with a pool, gym, sauna, library, rooftop area and more. We now pay less than half what we were paying for rent in Melbourne."
But Michelle says you can save  lot more if you are content with older places a in slightly less-fashionable locations.
"Friends of ours rent a much older place, with no amenities, in the neighbouring area of Santitham for 7,000 baht ($290) per month," Michelle wrote.
Find a place to rent in Chiang Mai search HERE.
Travel
"Cars are expensive to run. Back in Melbourne, it cost me at least $50 a fortnight to fill up my Hyundai Elantra – that's $1,300 a year, just on petrol. Add to that the cost of insurance (in my case, $812 for comprehensive cover) and registration ($800), and you're looking at a total of $2,912.
"Multiply that by two (Jason's car expenses were roughly the same as mine) and the grand total is an eyewatering $5,824."
In Chiang Mai the couple no longer need a car, as many places are within walking distance or they just use the Grab ride hailing app – on average about 68 baht per trip.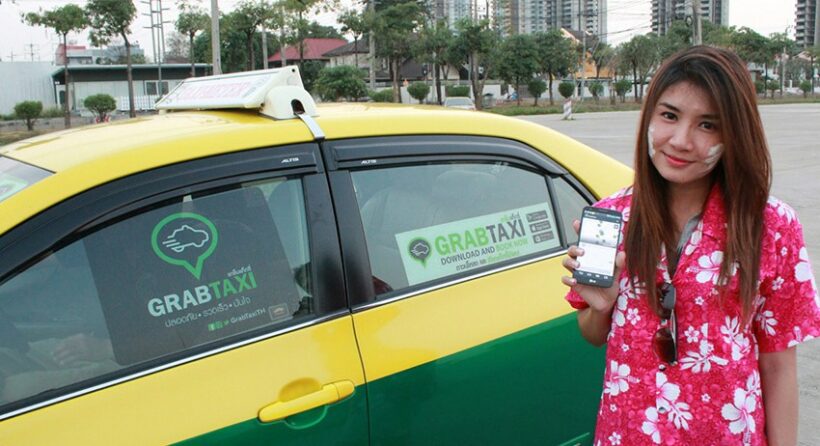 Hair and beauty
Michelle are that hair and beauty treatments are much cheaper in Chiang Mai than back in Melbourne.
Michelle say she sent $250 every six weeks for a cut, colour and blow-dry.
"I also used to treat myself to a pedicure ($30) every three months, which meant my beauty expenses – not including cosmetics – would set me back around $2,120 a year.
In Chiang Mai Michells says a cut, colour and blow-dry starts at around 2,850 baht ($118), while a pedicure is about 300 baht ($12) – an annual saving of $1,128."
"In Chiang Mai – a full-body, one-hour, oil massage for as little as 200 baht ($8). In Australia, that same massage would set you back at least $60."
Eating
"I estimate we spent at least $150 on either restaurant or takeaway food every week. Even takeaway Thai would cost about $40 for both of us".
But in Chiang Mai she says they make huge savings on food, despite eating out every night. She also says Chiang Mai is much cheaper when it comes to buying a beer compared to Melbourne.
"The other night, we spent 220 baht ($9) for two servings of pad Thai, a plate of pork ribs and two mango shakes,' Michelle added.
"We eat out every single night in Chiang Mai for about $100 per week. Compare this to our weekly restaurant/takeaway spend in Melbourne and we're saving about $2,600 a year on dining out."
"Back home, a beer would cost about $10.
"Here you can sip on a cold brew for as little as $2. Even if you only drank one beer a week, that's a saving of $416 a year", Michelle said.

You can read Michelle's full article about the couple's re-location and savings HERE.


Have something to say? Scroll down to leave a comment, or visit our Thaiger Thailand Q&A Forum to discuss people, events, to-do and more with the local community.

Read more headlines, reports & breaking news in Chiang Mai. Or catch up on your Thailand news.
Chiang Mai policeman caught accepting bribe on Facebook post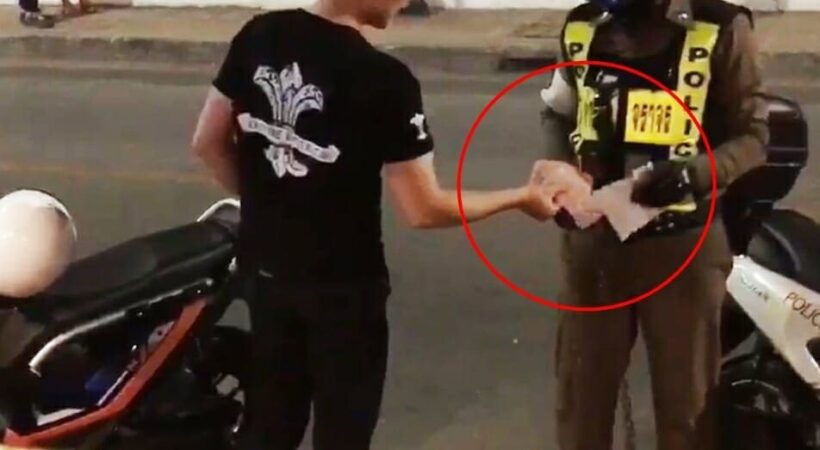 A Chiang Mai traffic policeman has been transferred "to inactive duties" (whatever that means) after allegedly being caught on a Facebook post accepting a 200 baht bribe from a Chinese tourist. The tourists's motorcycle had been locked up for parking illegally.
The post appears to show the policeman pocketing the 200 baht and then unlocking the tourist's bike on Phra Pokklao Road in front of Wat Chedi Luang Worawiharn.
The policeman didn't write out a receipt for the cash, leading Facebook commenters presuming it could have been a bribe.
Pol Lt Col Supachai Chantra, an inspector in Chiang Mai police traffic control, has declined to identify the policeman in the video, but says the traffic police chief had ordered him transferred to an inactive post pending an investigation.
Supachai confirmed that officers shouldn't be collecting fines on the spot after 6pm. This incident happened around 10pm.
"The procedure is for violators of downtown parking laws caught before 6pm to pay their fines promptly, and after 6 they get tickets and must pay the fine the next day. Only then are their vehicles unlocked."
SOURCE: The Nation | Chiang Mai News
Company rolls out new computers for Chiang Mai school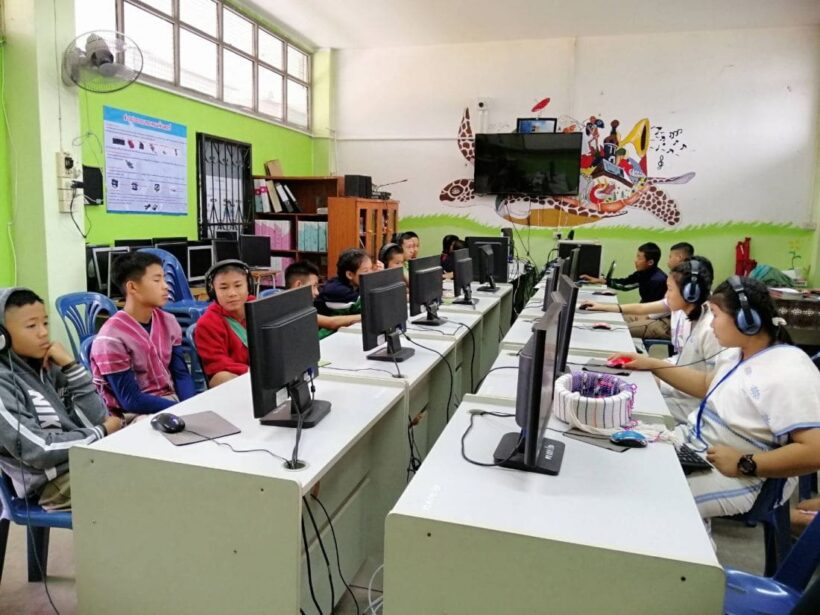 Top executives from Thailand property development company Boutique Corporation recently visited the Intanon Wittaya School in Chiang Mai and presented them with ten desktop computers to the school.
Inthanon Wittaya School is located in Amphur Mae Jam, 111.2 kilometers from Chiang Mai, with 192 kindergarten and primary school students. The school offers a computer class but only had 11 computers available in the classroom before the donation.
Some of the students plan to participate in a computer competition, for which they had an inadequate number of computers with which to practice and prepare. Hearing of this, Boutique Corporation PCL chose Inthanon Wittaya School for its 2018 corporate social responsibility activity.
Mr. Chatchawan Wisetkhoon, the director of Intanon Wittaya School, said, "We thank Boutique Corporation for donating these computers. Inthanon Wittaya School is very grateful. Through teaching and learning activities, our school will use the computers for the maximum benefit of our students."
The presentation was made by Prabsharan Thakral, President and Group CEO; Ekanut Ungphakorn, Chief Operating Officer; Nattaya Huatsoontorn, Chief Financial Controller; and Pornpimol Chaichanakajorn, Senior Vice President – HR Business Partner.
President and Group CEO Prabsharan Thakral commented, "Boutique Corporation PCL appreciates this opportunity to support Thailand students. It is essential for them to develop computer skills in preparation for almost any future profession. We're pleased we can help further their education."
This is the first donation Boutique Corporation has made to Inthanon Wittaya School. Last year, Boutique made donations to causes including "To Be Number One Under Princess Ubolratana"; the Charity Shield Golf Cup, arranged by the Fund for Empowerment of Persons with Disabilities; The Department of the Interior of Krathu District, Phuket Province, to plant marigold flowers for the Royal Ceremony; and the Bowling Charity by CRMC Royal Thai Air Force Alumni.
Boutique Corporation is a leading asset developer in Thailand. The group currently operates hospitality assets under the brands Citadines, Oakwood, and its self-managed brand Journeyhub. The group is expanding its hospitality development platform across Thailand; in particular, in Pattaya, Phuket, and Chiang Mai; where Novotel Chiang Mai Nimman Journeyhub is already confirmed.

Eight year wait for Chiang Mai's proposed Light Rail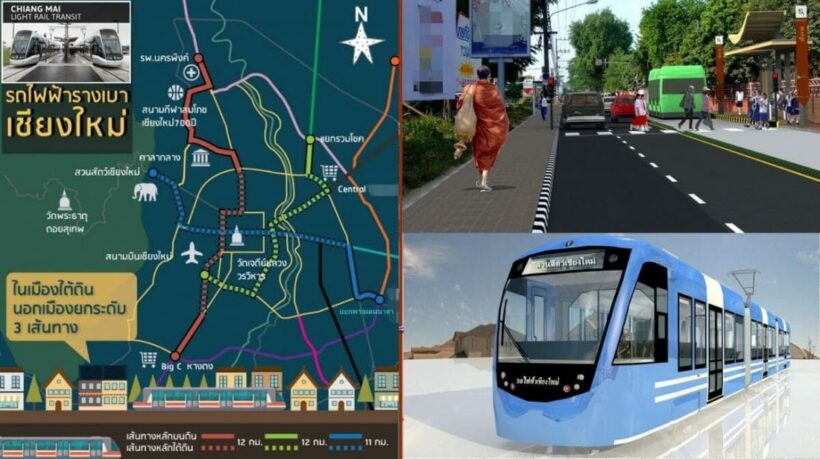 Whilst Phuket has got a tentative go ahead for its Light Rail system (for a start of contraction in 2020), people in Chiang Mai will have to wait eight years for their local version of a modern public transport system.
The Chiang Mai News reports that a ministerial level government meeting in Lampang this week reported on the latest developments.
The main decision is that the Red Line will be worked on first. This will go from Nakorn Ping Hospital to the Mae Hia Saman Sammakhee intersection. It has yet to be decided what sections will be above ground and what will be below. Further studies will start this month.
It is hoped that a plan to pay for the multi billion baht project will be presented to the government by November this year.
According to update briefing, construction will take 69 months with the expected completion date by 2027!
SOURCE: Chiang Mai News