Food Scene
Video Report: Simply steak at Phuket's new La Boucherie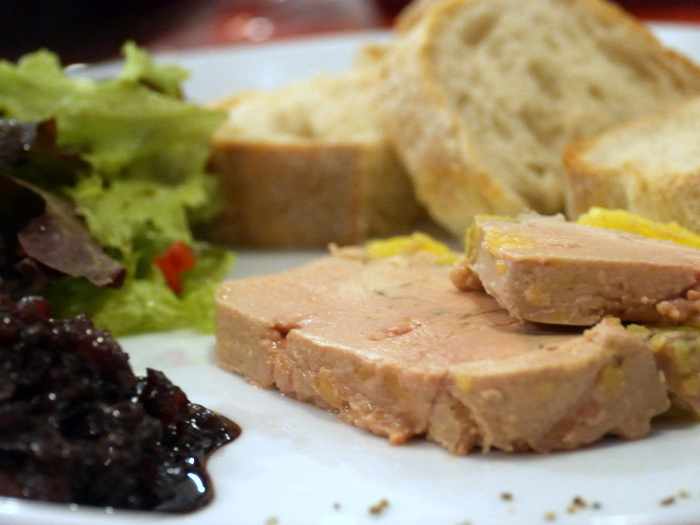 PHUKET: The bold French-style steak house La Boucherie has opened its doors in Chalong and is prepared to take over the island with one successful branch already in Patong and locations in Phuket Town, and possibly Cherng Talay, in the works. However, the international chain La Boucherie, "the butcher" in French, is not attempting to do anything extravagant as it falls in stride with longstanding Parisian bistro tradition.
Slices of beautifully pink in-house made terrine de foie gras, buttery escargot, rich beef burgundy stew and exquisitely cooked-to-temperature steak marks La Boucherie as a no-frills bistro, where the food and wine are left to do the talking.
French-Italian Executive Chef Philippe Rinaudo explains that the secret to each plate is relying on simplicity and quality – giving in to the tried-and-true French method of allowing butter, cream and quality in-house butchered meats do the hard work.
"Because this is a steakhouse, we [import] nice meat from Australia. And the rest, I like to try to do exactly like in France, simple and perfect. When you taste it you'll know," Chef Philippe said as he presented a 1,000 gram rib steak to a table of two. "Simple, simple is good – fantastic."
Chef Philippe's philosophy falls in line with the French tradition of bistros, which are renowned for serving moderately priced, simple home-style meals focusing on quality. Urban legend says that the term "bistro" was derived from the Russian occupation of Paris in 1815, where Russian officers would demand speed in service by yelling "bystro" (quickly) at servers. The legend is, of course, hotly contested by many French academics, but no matter the etymology, Chalong residents now have a quality example here in Phuket, and speed is not of the essence.
La Boucherie Restaurant Manager Yann Boquien explains that the steak house isn't designed to just be a "get your food and get out" restaurant. It is a place for causal business lunch meetings, as well as a lounge with locally distilled alcohol used in classic cocktails and Belgian beer on tap.
Perhaps more importantly, it is a place to linger over a bottle of wine as the night drags on without the pressure of many of the bar scenes on the island. Though the Chalong branch shuts its doors at 10pm, Yann explains that it is a pleasure to send the staffers home and drift into the background as even a single table of guests watch the hours past closing time tick by as they enjoy their evening.
"I am French. People need to know they can come here to relax, there is no pressure, just the pleasure of good food, good wine and time."
— Isaac Stone Simonelli