Expat life in Thailand – a balancing act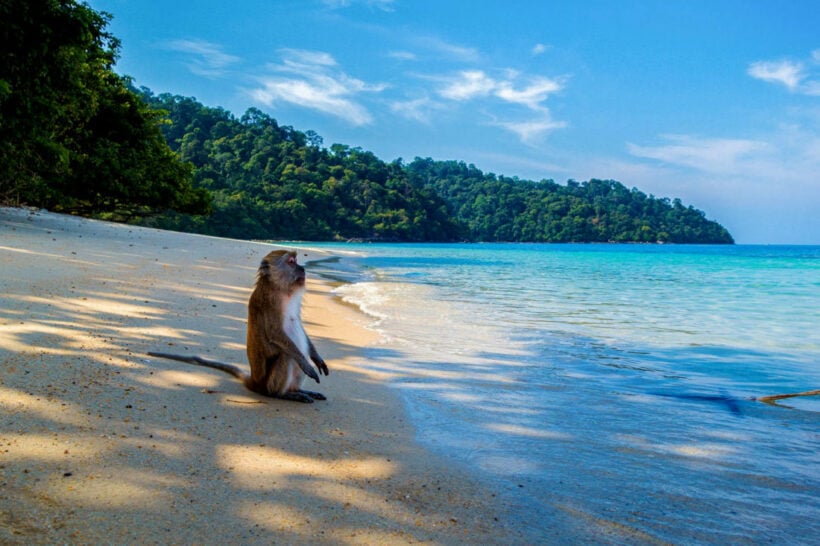 We all come to live in Thailand for vastly different reasons. Sometimes love, sometimes an adventure, sometimes escaping something at home and sometimes for business. Our journey to the Land of Smiles, and then our settling in, can be fraught with shocks, cultural and financial. Here is one man's story as told in ExpatLifeInThailand…
by Shane Irvine
I didn't come to Thailand to escape the US and I didn't come here to get married. I came here on a whim. I ended up getting married and living here nonetheless. My life in Thailand's 'land of smiles' has been a balancing act. I've had to examine and consider the benefits of living in Thailand compared to the drawbacks of living here.
One has to weigh both the positive and the negative.
While living and trekking in Nepal for several months, I had been introduced to a Thai woman online through a good friend that knew her. After messaging back and forth for several months I decided to meet her during a visit to Thailand. I came with the intent of spending a few days in Bangkok and thereafter going to Pia.
One thing leads to another and a year and a half later I'm married and living in Bangkok. Still haven't made it to Pia, yet.
Living in Thailand means that learning the Thai language is a priority. If you don't learn the language, you are dependent on others to interpret for you.
Sometimes we build visions in our mind of what a place is going to look like and we have mental fantasies about what's going to happen. Daydreams can be the joie de vivre that give us hope for happiness and ultimately becoming content with our lives. But, we know in the back of our minds that there is a difference between our fantasies and our realities. Nonetheless, I love living in Thailand and I want to stay here, at least for now.
As I say, Thailand's not for everyone. You have to balance the positive with the negative. In my case, as long as I'm not looking for normal, Thailand's my kind of place.
Read the rest of Shane's life in Thailand HERE.
Keep in contact with The Thaiger by following our
Facebook page
.
Travelling Bangkok's klongs with Manit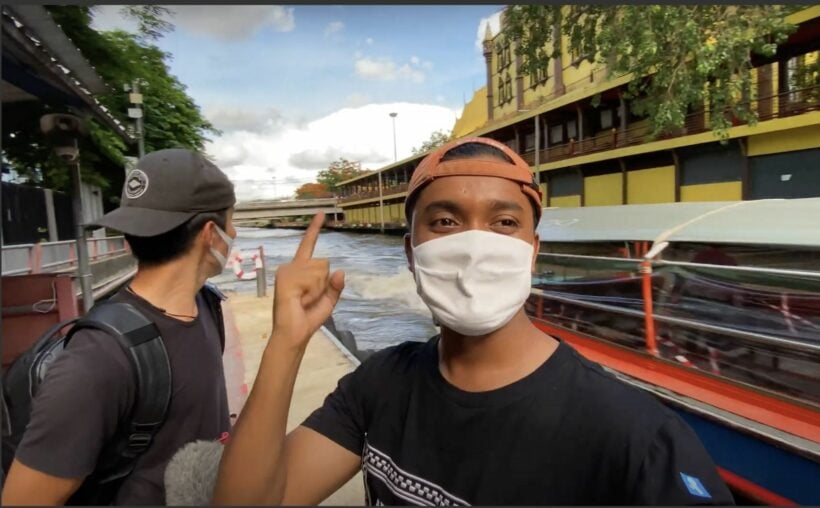 Should you move to Thailand? In this video I interviewed my friend @Christopher Lau , originally from California, USA and got a little insight of his experience behind living in Thailand for two years.
Then I took him for the famous canal boat ride in "Klong Saen Saep" Bangkok. By the end of the vlog we had a very delightful Thai food session (not so delightful for Chris 😂). Watch the video to find out more.
Manit is a YouTube vlogger and uses his camera and drone to allow us to see Bangkok from a different set of eyes.
Keep in contact with The Thaiger by following our
Facebook page
.
Top 10 countries for investment in Covid era – World Trade Group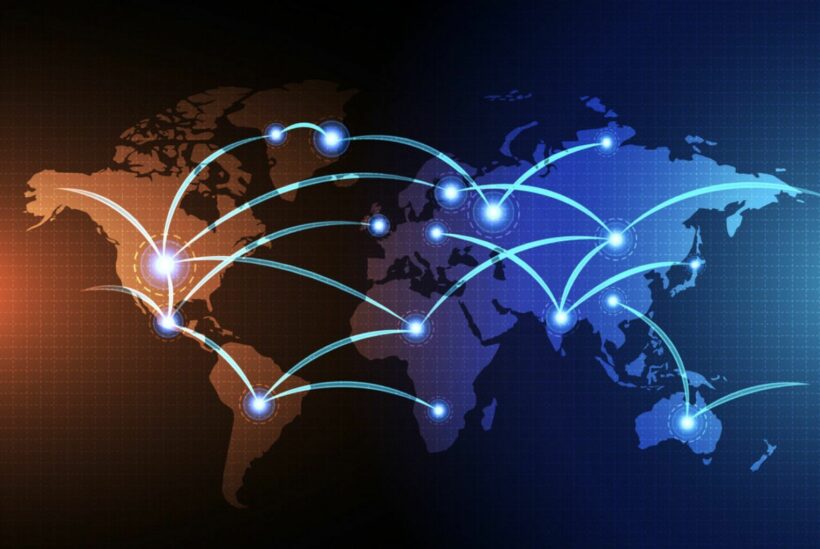 "Where to invest?". Where is the next 'good thing' as the world starts to look to opportunities and new business models? Looking around the world, and perusing stock markets, there continues to be some traditional businesses failing but others thriving during the Covid-19 era.
Investors look to countries with economical and political stability when choosing to invest money and unveil new businesses. Whilst global depression, drops in GDP, bankruptcy, and a realignment of trade and supply chains swirls around us, there will be emerging opportunities too. According to London Post, CEO World Magazine and the World Trade Group, some countries are very fortified to withstand an economic crash.
"They have a lot of internal growth drivers with minimal affiliation with global markets. They will be the least affected. The best countries to invest in 2020 are these fortified countries."
Their report lists four unique factors motivate an individual or a business entity to invest in a country. These are the country's natural resources, markets, efficiency, and strategic assets.
The London Post has used this information and parameters to compile The 2020 Best Countries to Invest In ranking based on a broad list of ten equally weighted attributes: corruption index, tax environment, economical stability, entrepreneurial freedom, innovativeness, skilled labor force and technological expertise, infrastructure, investor protection, red tape, and quality of life.
Somehow, and perhaps surprisingly to people who run businesses in Thailand, the Land of Smiles has scraped into the Number 2 position. 4 of the recommended Top 10 countries are in south east Asia.
1. Croatia
The country's growth is amazing because in 2019, it was ranked 25 positions lower in this list. The European country's stable economy, coupled with an entrepreneurial and innovative population, has made foreign investors very optimistic about the "progressive business environment". In the first quarter of 2019, Croatia had a whooping foreign direct investment of more than $389 million.
2. Thailand
Thailand occupies the second position on the 2020 Best Countries to Invest In ranking. The country has been able to capitalise on trade tension between the US and China. In the first nine months of 2019, the country received a 69% increase in the total value of Foreign Direct Investment applications, as compared to 2018. 65% of these applications were led by the automotive, electronics and electrical, and digital sectors. The growth of the Thai market and momentum indicators remain strong. Forbes listed the country as the 8th best-emerging market of 2020.
3. The United Kingdom
The UK is economically stable and has a skilled labour force and technological expertise. It is the sixth country attracting inflow of foreign direct investment. In the first 7 months of 2019, the US and Asian tech firms invested $3.7 billion in tech companies in the country, thus surpassing the $2.9 billion invested in the previous year.
"Despite Brexit, the UK remains the fifth largest economy in the world and has an industrialised and competitive market."
4. Indonesia
With about 650 listed equities and a market cap exceeding $500 billion, Indonesia boasts of one of the largest Asian stock markets. The report claims the Indonesian consumer market is largely undiscovered, hence its huge potentials.
"The robust economy and heavy investment in transportation and infrastructure make this country worthy of your investment. The only downside is that non-citizens are limited to only leasehold properties."
5. India
According to the UN, India was one of the top 10 countries with the highest inflow of foreign direct investment. India has been in the top 5 of the best countries to invest in since 2019.
"The Asian giant has invested so much in research and development and, and she is among the top countries having a comparatively skilled workforce."
6. Italy
Italy is one of the top countries attracting investors in 2020. This level of economical stability, its robust manufacturing sector, and the country's stable political environment make it a good choice for investment.
7. Australia
Australia boasts of more than 25 years of continued economic growth. It is the 9th country with the most direct foreign investment in 2020. Australia has been in the top 10 for ten years now.
8. Vietnam
Like Thailand, Vietnam has capitalised on the trade tension between China and the US.In recent years China's southern neighbour has gradually risen to become a formidable manufacturing hub. This growth became even more evident when multinational corporations like Samsung began relocating are from China into Vietnam.
9. Latvia
Latvia boasts of macroeconomic and political stability as well as good accessibility to large markets and a very business-friendly environment, according to the report. The government encourages investors by offering them a wide variety of advantages. Investors are offered significant cost advantages, including real estate expenses, competitive tax rates, and competitive labor.
10. Singapore
Aside from being the 10th best country to invest in 2020, Singapore is also the 10th country attracting the most foreign investments. Singapore's strong economic outlook has made many investors very optimistic. The country's world-class business-friendly environment is one major attribute attracting investors.
SOURCE: London Post
Keep in contact with The Thaiger by following our
Facebook page
.
First female doctor in Thailand celebrated by Google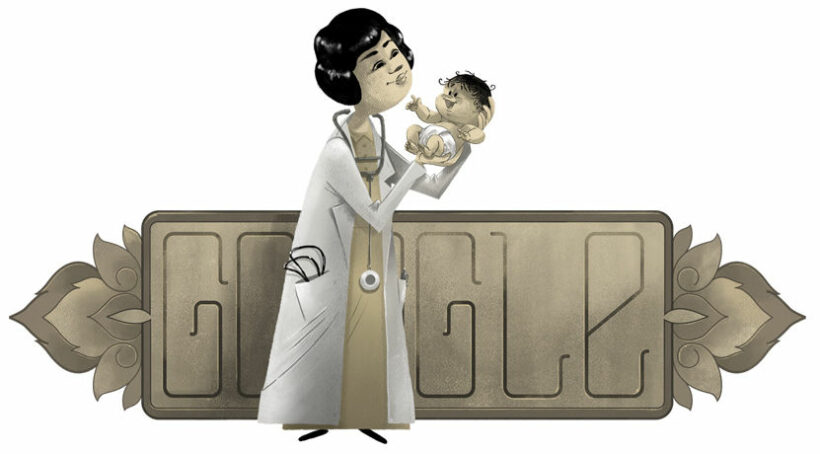 If you do any search on Google today you'll see a graphic of a doctor holding a baby. The image is of Thailand's first female doctor, Margaret Lin Xavier, and today marks her 122nd birthday.
Xavier, whose Thai name is Lin Srivisarnvaja, was an expert in obstetrics and gynaecology. She opened a private clinic with her sister who was a pharmacist. Many times she would treat women for free who couldn't afford care as well as sex workers, according to a Khaosod English story.
She was born in Bangkok and her father worked in foreign affairs for the government. She studied at schools in Penang and London, obtaining a medical degree from the London School of Medicine for Women. She then moving back to Thailand in 1924 when she was 26 years old and started working as an obstetrician at the Thai Red Cross, Chulalongkorn Hospital. She was the first Thai woman to earn a medical degree and practice in the country.
She only practiced medicine for 8 years. She was only 34 years old when she died in 1932 due to encephalitis and influenza. But her work opened doors in the medical field for Thai women. As of December, less than a century after Xavier started working, 45% of the 61,302 doctors in Thailand are women, according to the Medical Council of Thailand.
The Thaiger salutes this pioneer in Thai obstetrics and gynaecology, Margaret Lin Xavier.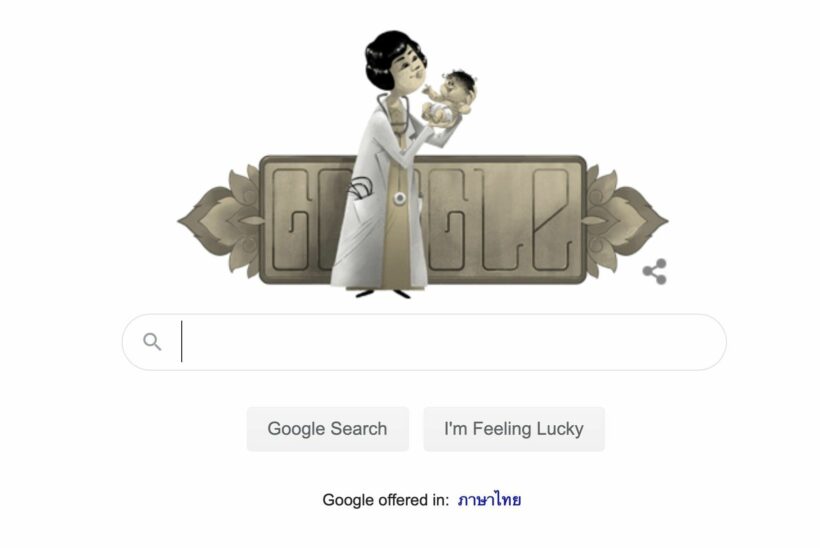 Keep in contact with The Thaiger by following our
Facebook page
.