CoolSculpting: What is it and why is it so popular in Thailand?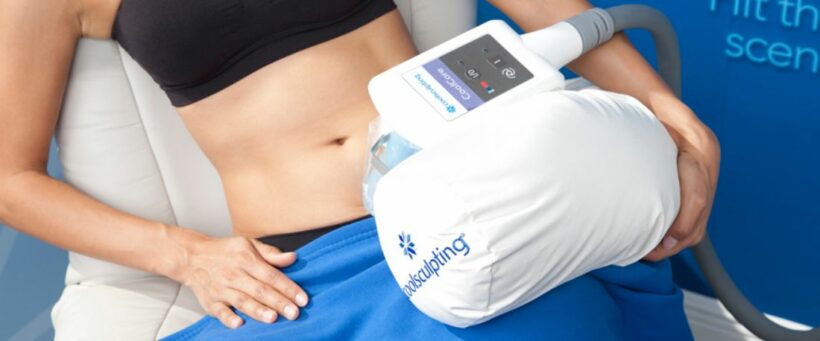 "There is a growing trend for alternative body contouring treatments. Consequently, many medical tourists turn to CoolSculpting with some incredible before and after results as well as reduced recovery time without the need for anaesthetic or incisions."
Darren Lyons from MyMediTravel has noticed the upward curve in alternative non-invasive liposuction and vaser liposuction treatments in Thailand. Known as Coolsculpting or Zeltiq, this type of cryolipolysis or fat freezing seems to be very popular for a host of reasons. 
Firstly, unlike CoolSculpting, liposuction tends to leave scarring where the cannula is placed directly into the skin opening. Moreover, local or general anesthetic is necessary with recovery taking up to a month, whilst CoolSculpting requires hardly any recovery time. 
So, how does it work? A medical surgeon will apply cooling targeted deposits between 5 degrees and minus 11 Celsius in order to reshape the body contours. This particular cooling technique leads to fatty tissue cells dying out with no harm to the skin. 
"Popular areas for CoolSculpting include places where there is excess fat buildup such as the hips and stomach. Medical tourists prefer to visit so they can eradicate their love handles or muffin tops around these specific areas. This in turn boosts patient confidence and provides an enhanced appearance," adds Darren.
Taking just three hours in total, results are noticeable in less than three months. Despite CoolSculpting's growing success and rave reviews, this surgical procedure carries a few short-term risks and side effects. These include aches in the specific treatment area, numbness, soreness and tingling.
Currently, Thailand is at the forefront of medical tourism with convenient air travel and access to a variety of invasive and non-invasive treatments including CoolSculpting. It is now welcoming medical tourists across the globe who are seeking cost-effective treatment and an unforgettable vacation. 
Boasting 60-plus modern JCI accredited facilities, cross-border and overseas patients are attracted to Thailand's blend of pristine golden sands, pioneering cityscapes, rich heritage and ancient monuments. From Bangkok to Chiang Mai and glorious Phuket, medical tourists are flocking to enjoy first-class healthcare, affordable rates, impeccable service, extensive facilities and highly qualified specialists.
Take for example the impressive Thanyapura Health & Sports Resort. Featuring 23 hectares, it offers bespoke treatment plans, laundry, an on-site pharmacy and a 50 metre swimming pool (enquire at MyMediTravel today for discounted rates). 
Meanwhile, the JCI-accredited Yahnee International Hospital in the Thai capital treats more than 10,000 patients every year. With more than 400 beds across 15 floors, this renowned building is a comprehensive facility with nearly 200 doctors, 800 nurses and more than 100 dedicated staff. Performing breast augmentations, tummy tucks, facelifts and a range of cosmetic and plastic surgery, medical tourists receive exactly the same levels of care than they would experience back home. 
It is no surprise that Thailand now finds itself among the top three medical tourism destinations. With a global medical visitor's map stretching from Europe to South East Asia and even China, this Land of Smiles is proving to be irresistible for so many medical tourists.


Are you considering a medical procedure abroad? With Thaiger Medical you can research hospitals and doctors, choose a destination in Thailand or abroad, and book an appointment today.

Phuket's lifeguards say goodbye to a champion of local beach safety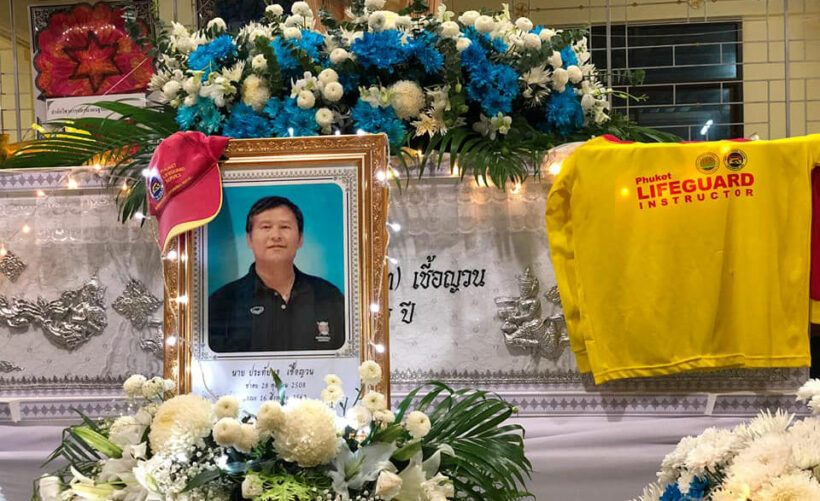 PHOTOS: Phuket Lifeguard Service
A commemoration ceremony has been held for Prathaiyuth Chuayuan, a local Phuketian who helped drive Phuket's first beach lifeguard services. He passed away on Friday morning after a heart attack.
He first experienced chest pains whilst delivering his daughter to school in Phuket Town on Friday morning, drove himself immediately to the Vachira Hospital nearby but succumbed to cardiac arrest around 9am.
He was 57 years old.
He worked with Australian lifesavers to help train local lifeguards and improve the skills of the Phuket's beach enthusiasts, and finally sought international accreditation for the growing body of competent Phuket lifeguards.
The Phuket Lifeguards Service, founded and run by Prathaiyuth and his wife Witanya, saved innumerable lives each year whilst battling Provincial Hall and local government for increased funding in annual contract negotiations.
Daren Jenner, a FOT (Friend of The Thaiger) and local safety officer for the International Surf Lifesaving Association, sent a message to us expressing his deepest condolences to Prathaiyuth's wife, family and friends.
"I had many good conversations with him over the years. He was a good-hearted man who did his best in difficult and changing circumstances. A very big loss for Phuket and the lifesaving community here. ISLA sends our deepest respect for his long commitment to ocean safety in SE Asia."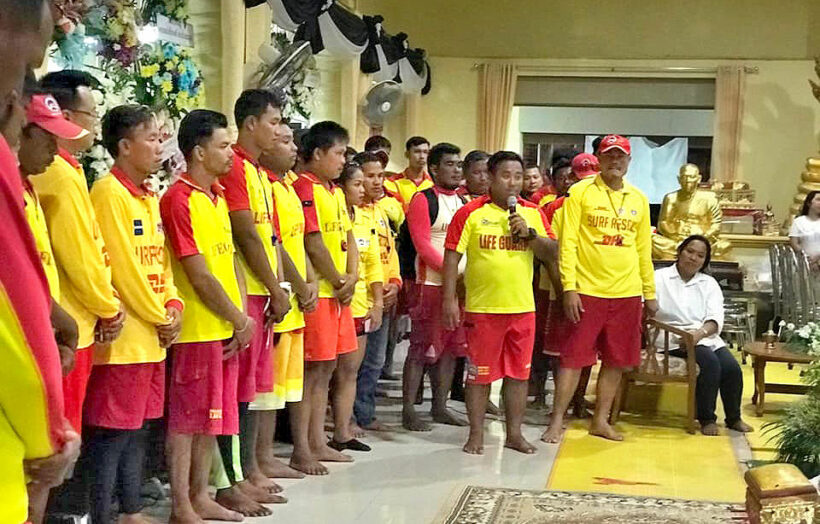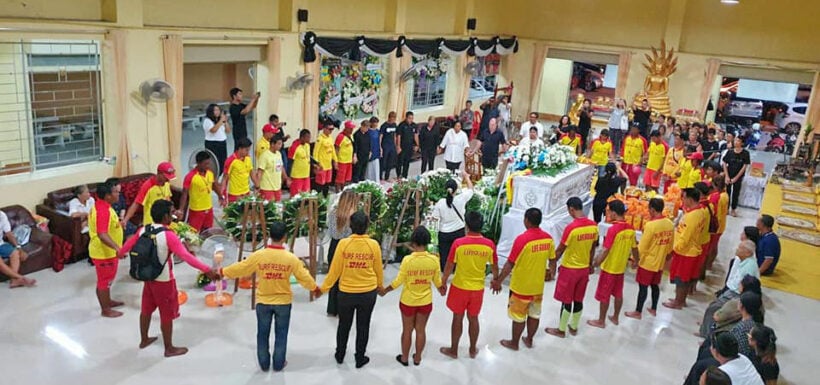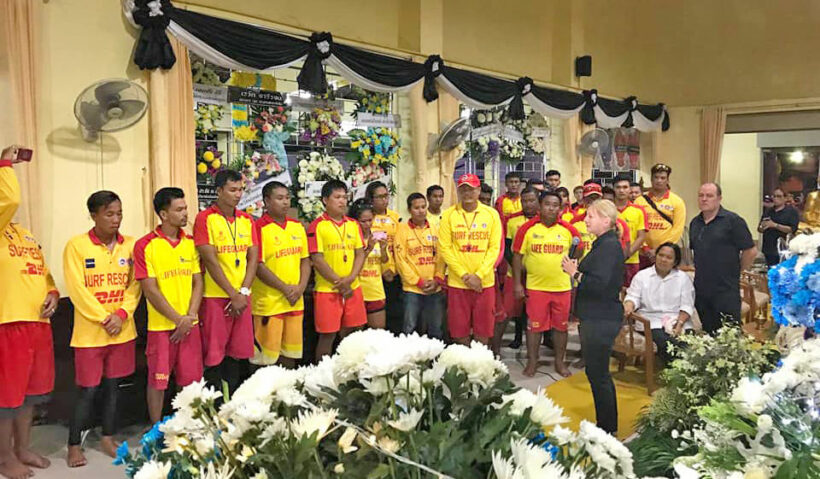 Bangkok to Hong Kong the world's second most popular flight, what's the most popular?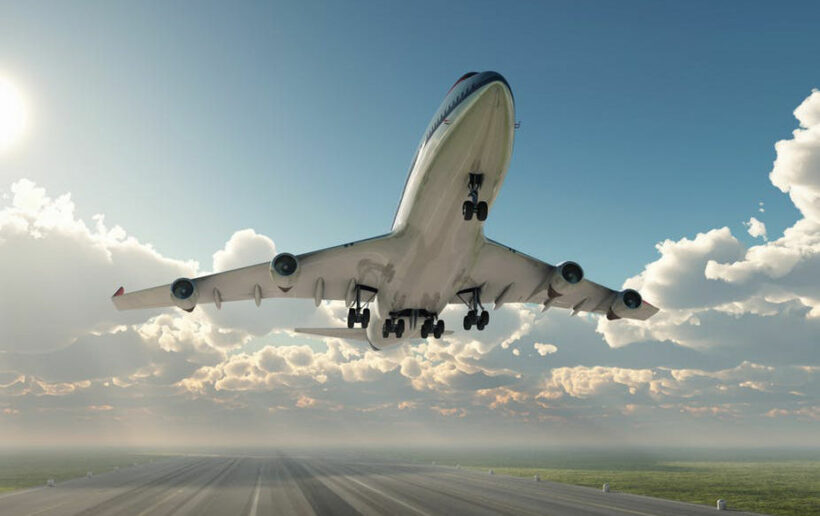 The world's top five flying routes are all in the Asia Pacific region, according to an International Air Transport Association (IATA) report. Aviation writers say the growth can be attributed to the addition of flights operated by low-cost carriers in the region.
Passenger traffic between Bangkok (Suvarnabhumi) and Hong Kong airport is Number Two on the list of the airports with the world's busiest air traffic. The trip between Hong Kong and Taipei Taoyuan, Taiwan, is the most popular route in the world carrying 5.4 million passengers per year.
Passenger traffic between Suvarnabhumi and Hong Kong reached 3.4 million in 2018, up 9% from 2017.
The report of IATA world airline traffic for 2018 also shows that airlines in the Asia Pacific carried the largest number of passengers in the world.
Global passenger traffic results for 2018 showed that demand rose by a healthy 6.5% compared to full-year 2017. Although this represented a slowdown compared to the 2017 annual growth of 8.0%, it was another year of above-trend growth. Full year 2018 capacity climbed 6.1%, and load factor edged up 0.3 percentage point to a record 81.9%, exceeding the previous high set in 2017.
"Airlines are connecting more people and places than ever before. The freedom to fly is more accessible than ever. And our world is a more prosperous place as a result," said Alexandre de Juniac, IATA director-general and CEO.
In terms of pure numbers of flights for 2018, here are the results. Eight out of ten of the routes are all in the Asia-Pacific.
Kuala Lumpur – Singapore: 30,187 flights
Hong Kong – Taipei: 28,447 flights
Jakarta – Singapore: 27,046 flights
Hong Kong – Shanghai: 20,678 flights
Jakarta – Kuala Lumpur: 19,741 flights
Seoul Incheon – Osaka: 19,711 flights
New York LaGuardia – Toronto: 17,038 flights
Hong Kong – Seoul Incheon: 15,770 flights
Bangkok – Singapore: 14,698 flights
Dubai – Kuwait: 14,581 flights
Bangkok – Hong Kong: 14,556 flights
Hong Kong – Beijing: 14,537 flights
New York JFK – London Heathrow: 14,195 flights
Tokyo Narita – Taipei: 13,902 flights
Dublin – London Heathrow: 13,855 flights
Osaka – Shanghai: 13,708 flights
Hong Kong – Singapore: 13,654 flights
Chicago O'Hare – Toronto: 13,503 flights
Seoul Incheon – Tokyo Narita: 13,517 flights
Osaka – Taipei: 13,325 flights
Mandatory health insurance details for some visas announced this week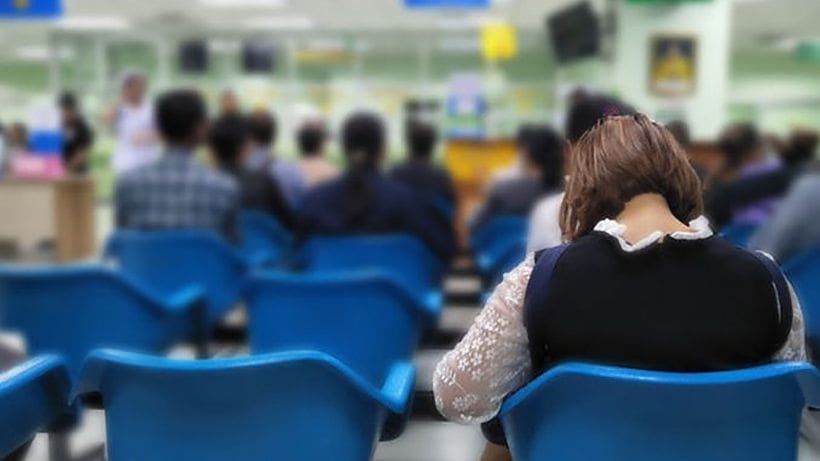 Details on the proposed mandatory health insurance requirements for Non-Immigrant O-A visas will be made next week, according to ThaiVisa.
A senior executive from one of the insurance companies involved in the scheme told ThaiVisa that the Office of Insurance Commission, Ministry of Public Health, Foreign Ministry and Immigration Bureau will announce the insurance requirements for Non-Immigrant O-A visas on August 22.
Last May it was proposed that foreigners applying for Non-Immigrant O-A visas would be required to have health insurance that offers 40,000 baht outpatient coverage and 400,000 baht inpatient coverage. The details, along with other information, is expected to be confirmed this week.
Officials say the mandatory health insurance requirement was proposed to help Thailand cope with the large number of unpaid medical bills from foreigners who use Thai hospitals.
The mandatory health insurance requirement has only been proposed for Non-Immigrant O-A visas and not for other visas or extensions of stay.
SOURCE: ThaiVisa