CoolSculpting: What is it and why is it so popular in Thailand?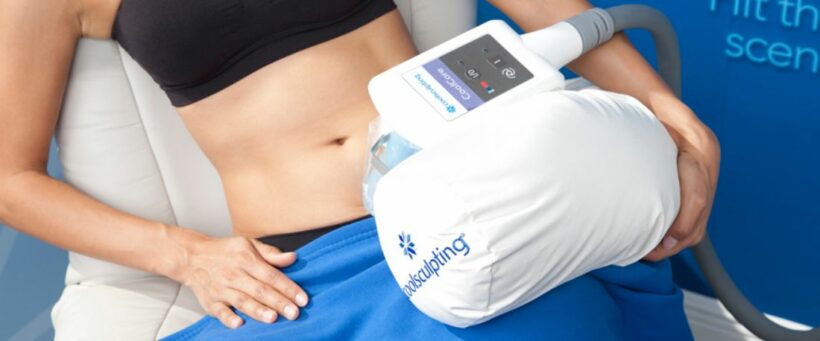 "There is a growing trend for alternative body contouring treatments. Consequently, many medical tourists turn to CoolSculpting with some incredible before and after results, as well as reduced recovery time without the need for anaesthetic or incisions."
Darren Lyons from medical.thethaiger.com has noticed the upward curve in alternative non-invasive liposuction and vaser liposuction treatments in Thailand. Known as Coolsculpting or Zeltiq, this type of cryolipolysis or fat freezing seems to be very popular for a host of reasons. 
Firstly, unlike CoolSculpting, liposuction tends to leave scarring where the cannula is placed directly into the skin opening. Moreover, local or general anesthetic is necessary with recovery taking up to a month, whilst CoolSculpting requires hardly any recovery time. 
So, how does it work? A medical surgeon will apply cooling targeted deposits between 5 degrees and minus 11 Celsius in order to reshape the body contours. This particular cooling technique leads to fatty tissue cells dying out with no harm to the skin. 
"Popular areas for CoolSculpting include places where there is excess fat buildup such as the hips and stomach. Medical tourists prefer to visit so they can eradicate their love handles or muffin tops around these specific areas. This in turn boosts patient confidence and provides an enhanced appearance," adds Darren.
Taking just three hours in total, results are noticeable in less than three months. Despite CoolSculpting's growing success and rave reviews, this surgical procedure carries a few short-term risks and side effects. These include aches in the specific treatment area, numbness, soreness and tingling.
Currently, Thailand is at the forefront of medical tourism with convenient air travel and access to a variety of invasive and non-invasive treatments including CoolSculpting. It is now welcoming medical tourists across the globe who are seeking cost-effective treatment and an unforgettable vacation. 
Boasting 60-plus modern JCI accredited facilities, cross-border and overseas patients are attracted to Thailand's blend of pristine golden sands, pioneering cityscapes, rich heritage and ancient monuments. From Bangkok to Chiang Mai and glorious Phuket, medical tourists are flocking to enjoy first-class healthcare, affordable rates, impeccable service, extensive facilities and highly qualified specialists.
Take for example the impressive Thanyapura Health & Sports Resort. Featuring 23 hectares, it offers bespoke treatment plans, laundry, an on-site pharmacy and a 50 metre swimming pool (enquire at medical.thethaiger.com today for discounted rates). 
Meanwhile, the JCI-accredited Yahnee International Hospital in the Thai capital treats more than 10,000 patients every year. With more than 400 beds across 15 floors, this renowned building is a comprehensive facility with nearly 200 doctors, 800 nurses and more than 100 dedicated staff. Performing breast augmentations, tummy tucks, facelifts and a range of cosmetic and plastic surgery, medical tourists receive exactly the same levels of care than they would experience back home. 
It is no surprise that Thailand now finds itself among the top three medical tourism destinations. With a global medical visitor's map stretching from Europe to South East Asia and even China, this Land of Smiles is proving to be irresistible for so many medical tourists.
Check out other procedures, locations and price guides at medical.thethaiger.com


Are you considering a medical procedure abroad? With Thaiger Medical you can research hospitals and doctors, choose a destination in Thailand or abroad, and book an appointment today.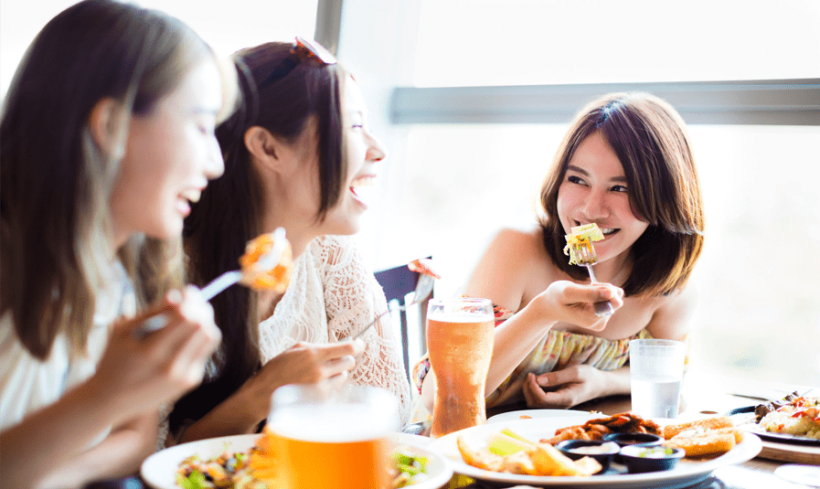 Brunch has become a weekend staple on the island and its seems everyone has their own take on this beloved mix of two meals… a chance to slow down, enjoy some amazing food and try a little bit of everything.
Whether you want something casual or prefer taking a boat to a private island, Phuket gives you the options to do it your way. 
Here are Phuket's Top 10 Brunches on the island, with options for everyone. You don't have to max out your card to indulge in a good brunch, just bring an empty stomach.
TWINPALMS SUNDAY BRUNCH
Offering a fabulous array of cuisine in a stylish setting and one of the first brunches to launch on Phuket and has a steadfast reputation of being the place to be seen.
Begin with a Bloody Mary and enjoy the freshest lobster, king crab, prawns, oysters, mussels and sushi and sashimi, all offered in abundance.
Light salads are dotted around to complement the food and for those who crave something a little heavier the roasted meats and hot dishes will not disappoint. Cheese lovers will be delighted to find that the selection is varied and suitably stinky and may be all washed down with a rich glass of port.
Of course, desserts are truly scrumptious, and the signature chocolate fountain is a devilishly delicious pot of sweetness for fresh berries to be dunked into.
Guests may choose whether to enjoy half a bottle of wine or to opt for a free flow of champagne, prices vary according to taste.
Every Sunday 12pm until 3pm.
THB 1,690++ including 1/2 bottle of wine (red/white/sparkling) per person
THB 7,380++ per couple, including a bottle of Champagne


The Naka Island : Sunday brunch on the island
Every first Sunday of the month, escape from the busy city life and enjoy the beauty of nature with the "Sunday Brunch on the Island" at Naka Yai, which is only a 10-minute boat ride from Ao Por Grand Marina. Enjoy the most exquisite culinary pleasures with fresh seafood, authentic Thai food, pastas, Live BBQ stations, variety of desserts, and much more. After the brunch, enrich your mind by lounging on the tropical beaches, splashing in the pool or exploring our Naka Yai Island by joining the destination discovery program.
Situated within lush coconut groves and stunning beaches with unobstructed views of the emerald green Andaman Sea and Phang Nga Bay, The Naka Island, a Luxury Collection Resort & Spa, Phuket invites discerning travelers to stay in elegant villas, savor gourmet dining experience at the restaurants, and enrich their life with memorable experiences and spa retreats, all enhanced by personalized service.  
THB 2,600++ Water and soft drink included 
THB 3,200++ Half bottle per person from selected wines 
THB 3,900++ Half bottle per person of Nicolas Feuillatte Champagne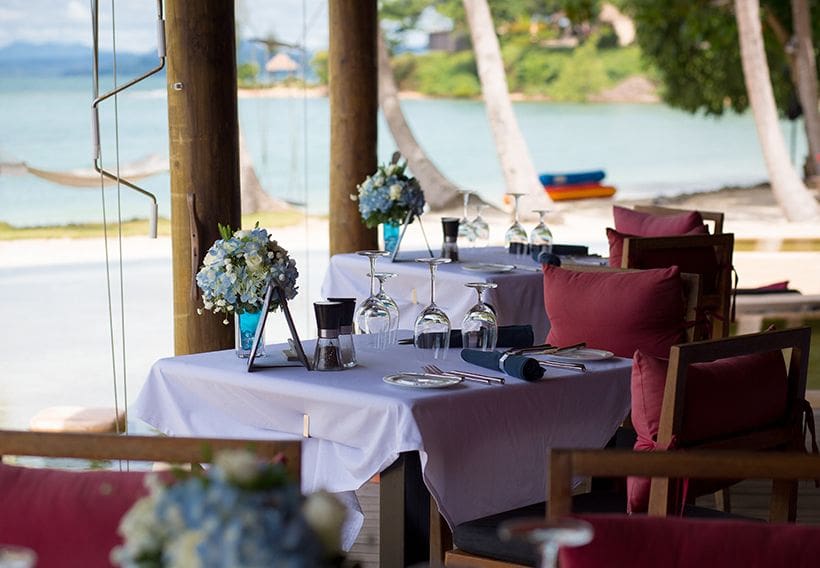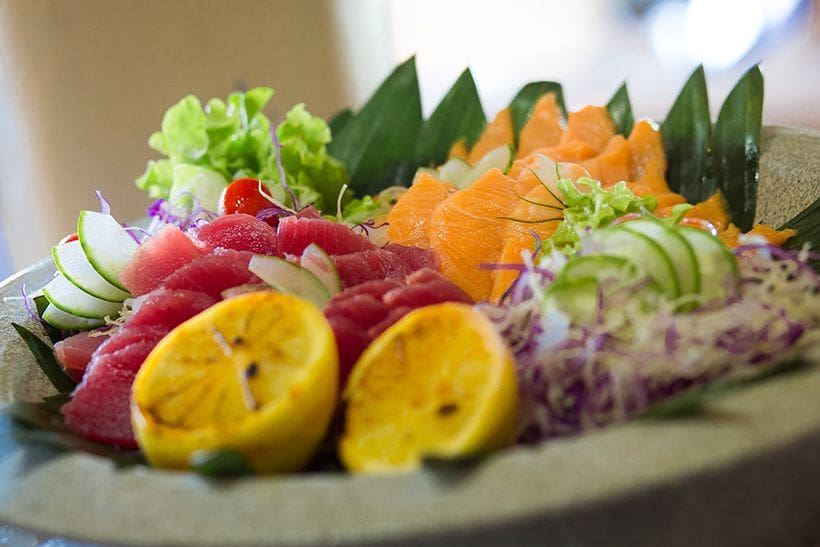 Banyan Tree
The Banyan Tree Brunch experience returns with a generous selection of live fresh, local and imported seafood with exceptional Lobster dishes, Japanese starters, mouth-watering meats, Asian wok and Western grill treats. Gourmet cuisine, exceptional service, Live Jazz and tranquil surroundings, Our brunch has something for everyone!
THB 2,800 Net – Food buffet
THB 3,400 Net – Includes free flow beer, select cocktails and soft drinks
THB 4,000 Net –  Includes free slow select wines and bubbly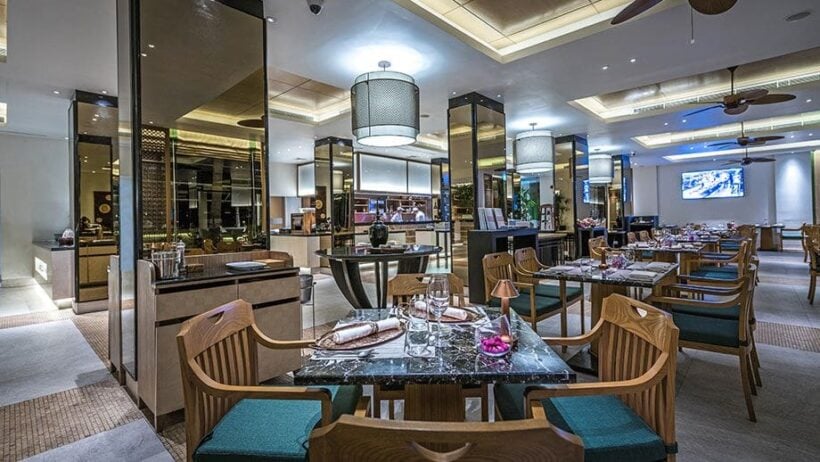 Xana Beach Club Sunday Fun Brunch
XANA's Sunday Fun Brunch is an ideal weekend escape for the whole family, with a special discount for children aged 6-12, and complimentary dining for all kids under 6 years old. What's more, a 'Kids Corner' will be set up for children to help make this dining experience a fun family activity for all. 
THB 1,450++ Sunday Fun Buffet Brunch
THB 2,250++ with free flow of house wine, sparkling wine, beer and signature cocktails
PHOTO: Hotels.com

The Nai Harn Phuket 
Guest can savor delectable creations prepared by culinary maestro, Executive Chef Mark Jones, while enjoying spectacular views over Naiharn Bay and listening to the sounds of Resident DJ Sun. For the first three Sundays in January Savoy London American Bar Legend Salim Khoury will stir and shake your martinis.
THB 2,200 NET – per child aged from 6 to 18 (with free flow juices and soft drinks)
THB 5,500 NET – per adult (with free flow Metodo Classico and Martini Bar)

Trisara 
A mid-morning repast on our sunwashed decks with live jazz and the melody of waves tumbling onto shore. A curated menu of exotic and familiar fare, delivered in small plates, the very best seafood and open Barbeque leaves plenty of room for tasting and conversation. Phuket's must-do Sunday dining experience.
THB 2,600++ Food only
THB 3,200++ Food with a bottle of wine for 2
THB 3,900++ Food with a bottle of Champagne for 2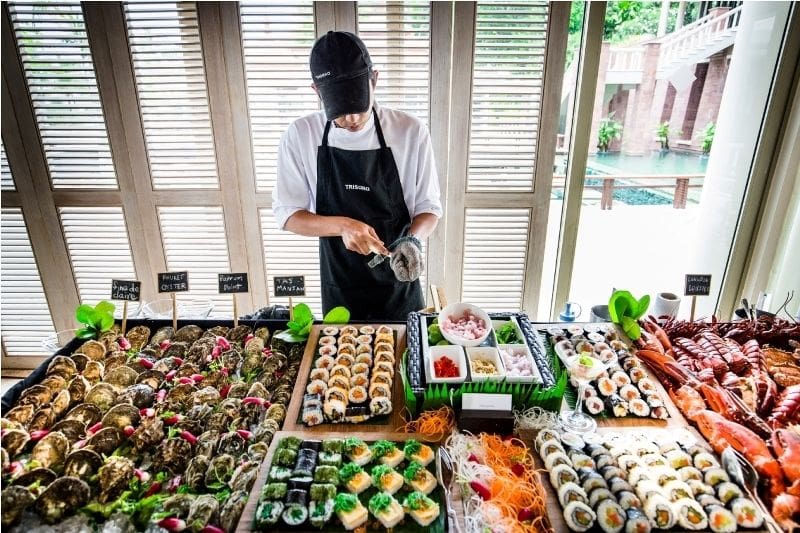 Hilton Phuket Arcadia 
The recently refreshed Sunday family brunch at Hilton Phuket Arcadia offers great culinary options for locals and foreigners with an international menu containing a wide variety of Thai and western dishes. Live music performers and a great family atmosphere complement the fantastic food selection, making this Sunday Brunch a must for families and friends staying around Karon beach.    
THB 999++ Food only 
THB 750 ++ Drink package including house wine, sparkling wine, beer 7 cocktails
Photo: A day to chill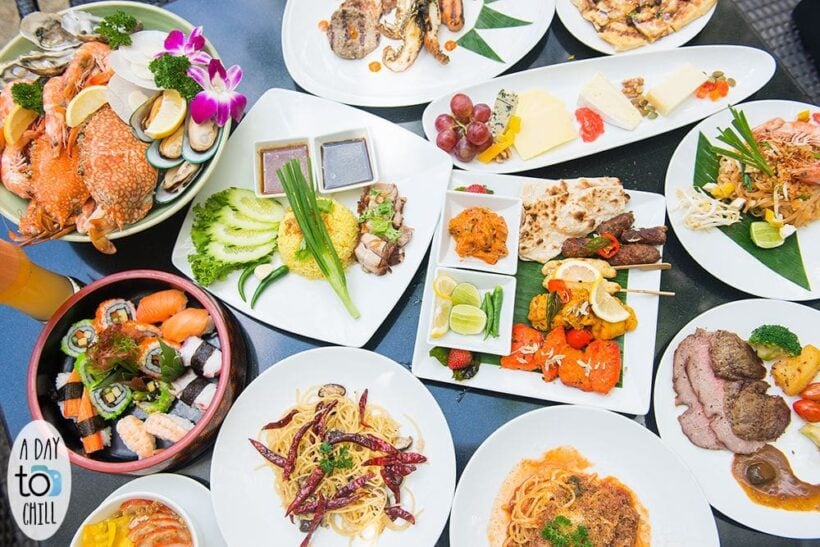 The Boathouse 
Happening every last Sunday of the month, enjoy a full gastronomic delicacies ranging from Oyster Selection, Maine Lobster, Foie Gras, Charcutiere Platter, Prime Beef, Great French Cheeses and more.
THB 1,990++ including free flow soft drinks
THB 2,990++ including free flow wines
THB 3,990++ including free flow Piper Heidseick Brut

The Slate 
A proud tradition of what is often considered as Phuket's most renowned Sunday brunch, we continue to hold strong with an exeptional landscape of gastronomy presented at the dreamscapes 'River' restaurant and poolside at Underground Cafe. 
THB 2,450++ including free flow soft drinks
THB 3,450++ Including free flow wine, sparkling, local larger and craft beer 
THB 4,050++ Veuve for 2 –  A bottle of Veuve Clicquot (75cl) to share
THB 6,200++ Including free flow Veuve Clicquot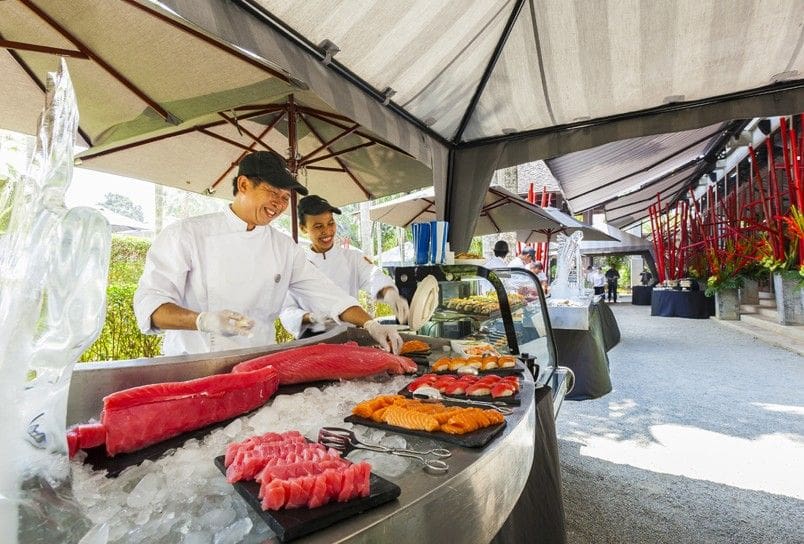 Novotel Surin
The delightful brunch features both international and Thai dishes, every Sunday from 12:00 pm to 3:00 pm. International cuisine includes the live sushi bar, Greek salad, bread corner, pizza and pasta selection. Thai dishes include Roasted chicken, Green curry with fish ball, stir-fried chicken with mushroom and cashew nuts, Tom Yam Goong, Banana Roti live station and more!
THB 599++ Including water and juices

'The Cave' due out mid year – First cave rescue film to reach cinemas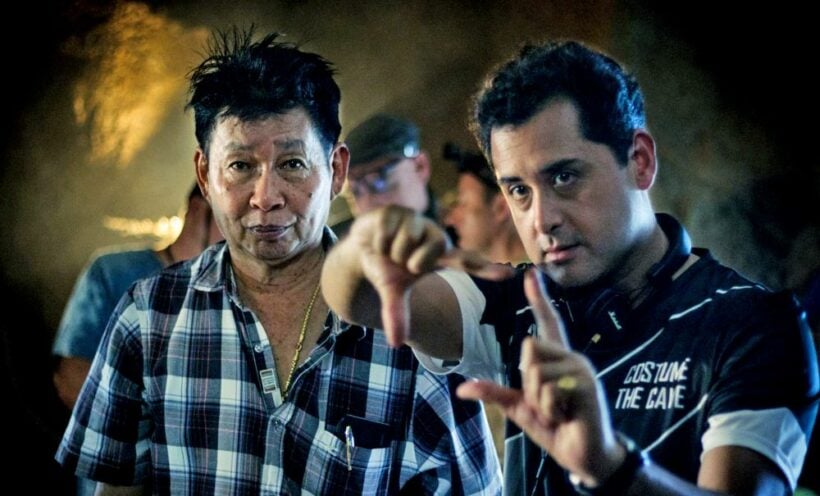 PHOTO: Thai-born director Tom Waller on location during the filming of "The Cave" in central Thailand – AFP
A Thai-born director, Tom Waller,  who reportedly took only a few weeks to shoot the first film about the dramatic Tham Luang cave rescue of the Mu Pa football team in Chiang Rai's Mae Sai district, says his focus was on authenticity and the mission's "unsung" heroes.
AFP reports that book publishers and Hollywood studios are still  jostling to make their versions of the saga that unfolded in the middle of last year.
Tom Waller says "The Cave", which is aiming for Thai release for the July anniversary of the operation, will be a "genuine" retelling of the gripping mission to extract the 12 boys and their coach from the waterlogged Tham Luang cave.
Its cast features more than a dozen of the real-life rescue heroes as well as extras such as the cooks who provided food round-the-clock food as officials and the world's media massed at the cave entrance.
The Mu Pa "Wild Boars" spent more than a fortnight trapped in the dark before divers rescued them in an mission of unprecedented complexity — diving the boys out through twisting passageways while they were heavily sedated.
Waller, a Thai citizen with an Irish father and whose work includes "The Last Executioner", said he did not immediately think he would take on the project despite its real-life dramatic arc.
Read the rest of the article HERE.
Experience the creative vibe during Bangkok Design Week with Airbnb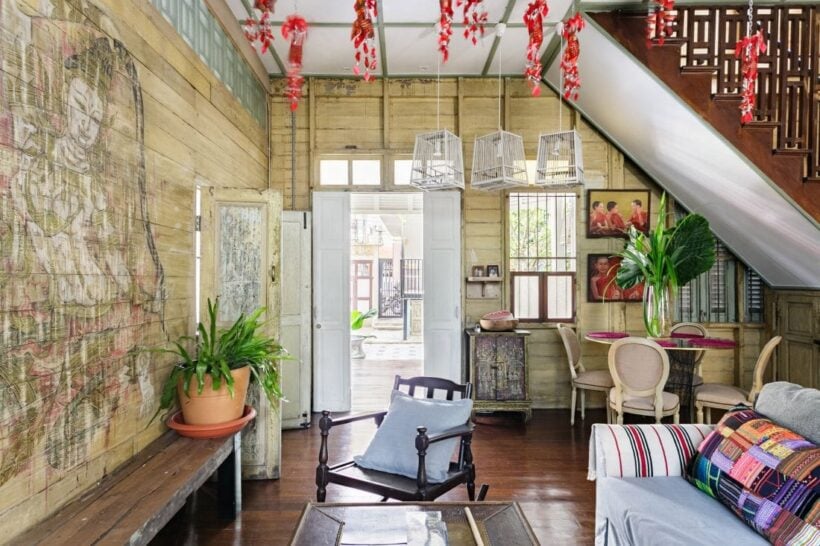 Thailand is a hub of creativity; a country filled with artisanal culinary gems and art galleries that boasts creativity and innovation allowing cultural tradition to sit comfortably alongside the embrace of new ideas. Thailand never tires, and Bangkok remains popular, with Airbnb seeing an influx of guests during festivals and events such as Bangkok Design Week, which returns for its second year from January 26 – February 3.
The creative economy is thriving worldwide and in Thailand Airbnb have seen a clear synergy between the creative and sharing economies with recent Airbnb data showing there are 2,000 passionate Airbnb Hosts in Thailand who work in the creative industry.
Airbnb's global digital platform helps creative entrepreneurs to support themselves, fund their passions and in many cases, showcase their creative work, in turn promoting local culture and authentic travel experiences to international and domestic travellers alike.
Held in the Bang Rak district of Bangkok – known for its creativity and centering around Charoen Kung Road, Bangkok's oldest road – the second edition of Bangkok Design Week is held under the theme "Fusing Forward" and looks to build on its first year of success.
With almost 10,000 Airbnb travellers expected in Bangkok each day of design week, and almost a quarter of all creative Airbnb hosts in Thailand being based in Bangkok, we share some unique Homes across the city, ideal for those looking to enjoy Bangkok's creative vibe.Between waking up from the comforts of a creatively designed home to attending hosted talks, travellers and locals alike are finding inspiration in this ever evolving golden city. Airbnb has also recently launched Airbnb Plus, which are a selection of homes intended for guests looking for one-of-a-kind, thoughtfully designed, beautiful homes with exceptional hosts.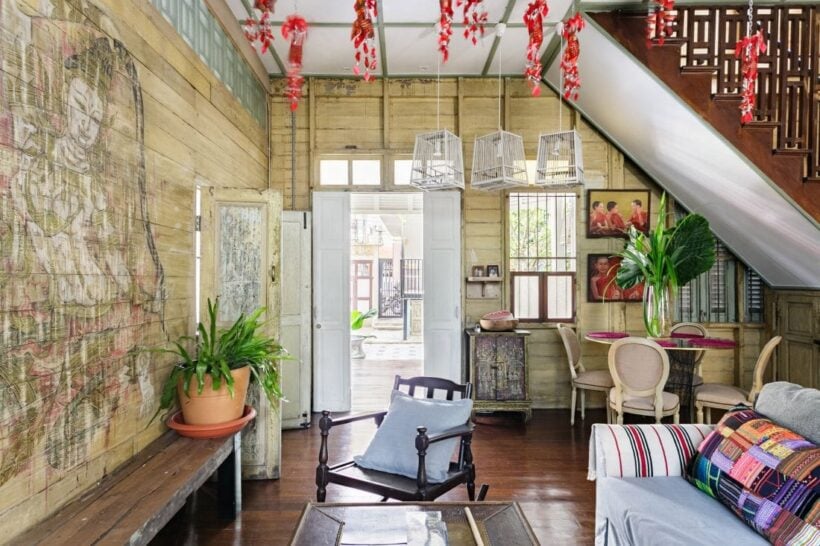 1) Anonymous Heritage Home
This rare and unique Thai house built at the turn of the 20th century, is made from golden teak wood and features antique objects, artworks, and high ceilings. Located in Silom area, the creative district is a short stroll away and the river boat for the old town and temples are minutes away.

A renovated 40-year old shophouse in the vibrant China Town area of Bangkok, Bā hào offers  Thai-contemporary inspired accommodation on the third and fourth floors with a shared living space on the second and an eclectic Oriental-style bar on the first floor.

Minimalist and zen-like, this townhouse is located in the heart of the city yet offers a laid back feel away from the hustle. With five bedrooms, it's ideal for a group looking to explore the city's creative nooks and crannies.

4) Design house near Chatuchak Market and Ari
This architect-designed house is in a lovely neighborhood with many local street foods nearby, and easy access to Bangkok's most popular creative hotspot Chatuchak Market, tourist spots and shopping malls.

This family-owned, antique design B&B is located between the old city and the new, and offers a truly unique accommodation experience located just 300m from the nearest BTS station and 600m from the nearest Chao Phraya River pier.
Airbnb is also supporting a new wave of creative entrepreneurs, where we see more creatives becoming Airbnb hosts. Meet local artists and spend the afternoon with them through Airbnb Experiences.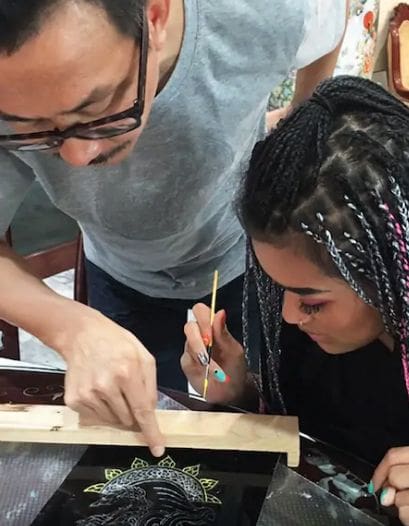 6) Lai Rod Num: Thai crafts gold workshop
Lai Rod Num is an ancient Thai craft using gold leaf and black lacquer painting which is often used in the decoration of temples or palaces pillars, window and door panels, ceremonial bowls, jewelry boxes, and much more. You will learn more about the craft and in the workshop using an adapted modern technique have the chance to create your own craft piece which you can take home.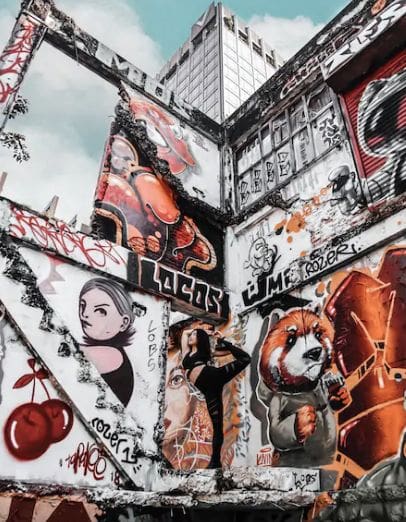 7) 1970's photo shooting with blogger
Blogger and photographer Tommy will show three completely different faces of Bangkok, in three different neighborhoods, highlighting Bangkok's diversity and the most beautiful points of the city. Guests will experience classic Bangkok architecture as well as the 'hipster' side of Bangkok with its hidden graffiti, street art and how local people live, and amazing Bangkok views.