Childless couples in Thailand increase 300% in 30 years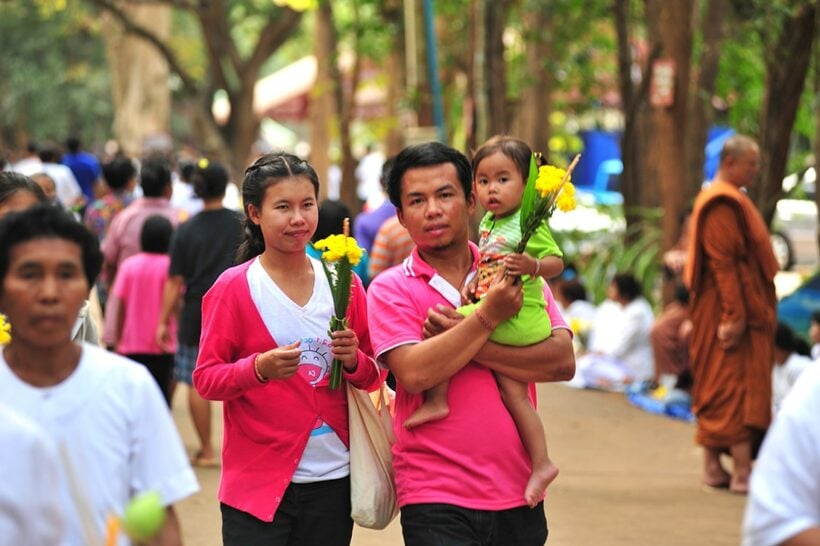 Between 1987 and 2015 the number of childless couples in Thailand has risen 300 percent.
Nattaya Boonpakdee, an official at the UN Population Fund (UNFPA), has attributed the increase in the number of childless couples to the cost of raising children, a perception that children are a burden, and the fact that many Thais are getting married at a later age and hence encountering infertility problems.
"Back in 1987, childless couples accounted for just 6 per cent of total Thai families," Nattaya said earlier this week. She claims the percentage of childless-couple families soared to 16 per cent in 2015.
Nattaya says the increase in childless-couple families was higher in urban zones than in rural zones, according to population reports.
According to a 2015 report, the percentage of childless-couple families stood at 16 per cent while that of parents living in families with children totalled 27 per cent.
"The number of three-generation families in which children, parents and grandparents live under the same roof was at 37 per cent," Nattaya said.
"Two years ago, the percentage was at 33.6 per cent. This means extended families are the biggest group in the country – not nuclear families. The percentage of people living alone was at 14 per cent. About 2 per cent of Thai families are children living with their grandparents.
"About 1 per cent of Thai families are people living together without blood or marital ties," said Nattaya.
"They are friends. They are like family members who are supporting one another."
The Health Department's director-general, Wachira Pengjuntr, said Thailand's birth rate was now only 1.6, while the country needed a birth rate of 2.1 to replenish itself.
"As it is very difficult to encourage people to have more children, we have now focused on ensuring children have a quality upbringing," he said. According to Wachira, his department has drawn up a plan for the wonderful 1,000 first days of life.
"We count the stage of lives from the time human foetuses are developed during pregnancy. This stage takes 270 days," he said. He said during this stage, pregnant women should seek pre-natal care and meet a doctor before the 12th week of pregnancy. Nurturing communities.
"They should also meet doctors at least five times while pregnant," he said, to ensure they get proper advice on nutrition, physical activities and sleep.
"Pregnant women should also be prescribed iodine and iron," he said. He added that the second stage would cover 180 days – babies aged up to six months old.
"Our clinics will promote breastfeeding and inoculation," he said. He added that parents or baby carers would also be trained to ensure proper upbringing.
"We will assign teams to visit young babies at home to follow up on their development and check on their health," he said. Wachira said the third stage covered children aged between six months and two years.
"We will monitor children's development and give parenting advice," he said. According to him, communities will be nudged to provide free milk and eggs to children during the third stage. Communities should also have playgrounds and reading corners for them.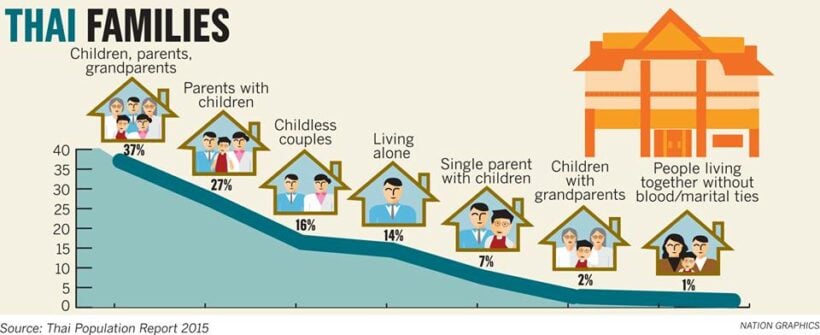 - The Thaiger & The Nation
Singapore Airlines back on top. Thai Airways in 10th place.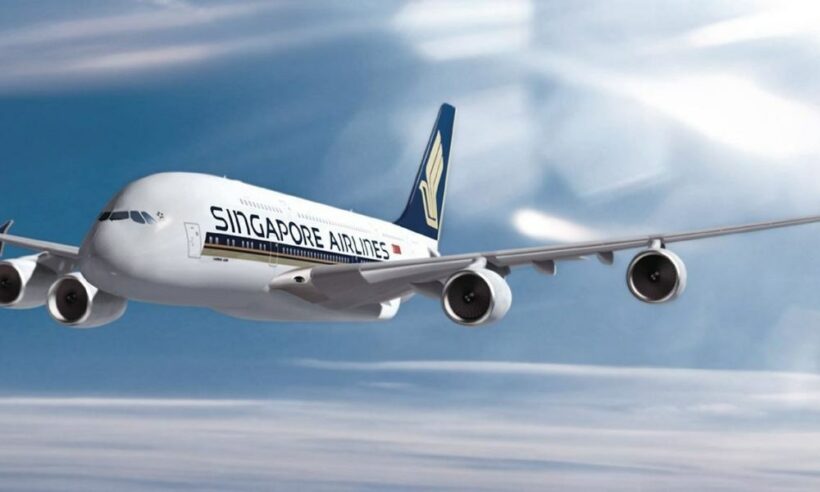 PHOTO: Flyer Talk
Singapore Airlines is back on top after a decade held out of the top airline position by middle-eastern competition. It's their fourth win since the Skytrax World Airline awards started back in 2001.
The island nation's national carrier was named Airline of the Year at the 2018 Skytrax World Airline awards. Singapore Airlines was last top of the list in 2008. This year it forced out last year's top honours winner, Qatar Airways, into second place.
Yeoh Phee Teik, Singapore Airlines's senior vice president of customer experience, said "We're very ecstatic."
The airline  also claimed best airline in Asia, best first class and best first class seat.
Asian airlines made a return to the winner's list this year with ANA All Nippon Airways receiving third place, Taiwan's EVA Air in 5th position, Cathay Pacific in 6th, Hainan Airlines in 7th, Garuda Airlines in 9th (an extraordinary achievement considering their reputation only a decade ago) and Thai Airways in 10th place.
Singapore's victory marked a resurgence in Asian carriers in the annual UK-based aviation industry review. Skytrax began its awards in 2001 and is recognised for its fairness due to passengers voting in all categories. Aside from a win by Hong Kong's Cathay Pacific back in 2014, all past seven years have all gone to middle east based airlines.
"We're glad that our work has been recognised and our customers have voted for us to be the world's best," said Yeoh.
Garuda Airlines, which has turned its service around since the early days of Skytrax, when it was banned from flying into European airspace, was presented with the prize for best cabin staff along with its 9th place overall.
Not one US airline picked up a single award.
Locally Air Asia picked up an award for Best low coast airline – Asia, Thai Airways won the award for best airline catering in Economy Class (The Thaiger thinks the voters weren't flying on the same flight when Thaiger experienced the economy class 'food') and Bangkok Ailines won Best Regional Airline – Asia.
The top 10 world's best airlines for 2018
1. Singapore Airlines
2. Qatar Airways
3. ANA All Nippon Airways
4. Emirates
5. EVA Air
6. Cathay Pacific
7. Lufthansa
8. Hainan Airlines
9. Garuda Indonesia
10. Thai Airways
Best airlines by global region
Northern Europe – Finnair
Western Europe – Lufthansa
Eastern Europe – Aeroflot Russian Airlines
Africa – Ethiopian Airlines
Australia / Pacific – Qantas Airlines
Central Asia / India – Air Astana
China – Hainan Airlines
Central America / Caribbean – Copa Airlines
South America – Avianca
North America– Air Canada
Asia – Singapore Airlines
Middle East – Qatar Airways
Europe – Lufthansa
Best low-cost airlines
Africa – Mango
Australia & Pacific – Jetstar Airways
Asia – AirAsia
Central Asia / India – Indigo
China – West Air
South America – Sky Airline
North America – WestJet
Middle East – Flynas
Europe – Norwegian
Best airline catering
Economy – Thai Airways
Premium economy – Aeroflot Russian Airlines
Business – Austrian Airlines
First class – Air France
Best airline seats
Economy – Japan Airlines
Premium economy – Air New Zealand
Business – Qatar Airways
First class – Singapore Airlines
Best regional airlines
Africa – Royal Air Maroc
Asia – Bangkok Airways
South America – Azul Brazilian Airlines
Central Asia / India – Azerbaijan Airlines
Europe – Aegean Airlines
Best airline lounges
First class – Qatar Airways
Airline alliance lounge – Star Alliance Los Angeles
Independent airport lounge – Plaza Premium Heathrow Terminal Two
First class lounge dining – Air France
Airline lounge spa facility – Thai Awards
Best airlines staff service by global region
Africa – South African Airways
Australia / Pacific – Qantas Airways
Central Asia / India – Vistara
China – Hainan Airlines
Central America / Caribbean – Copa Airlines
South America – Azul Brazilian Airlines
Asia – ANA All Nippon Airways
Middle East – Emirates
Europe – Austrian Airlines

'Miami Vice' comes to Kata Rocks – Collective Series 13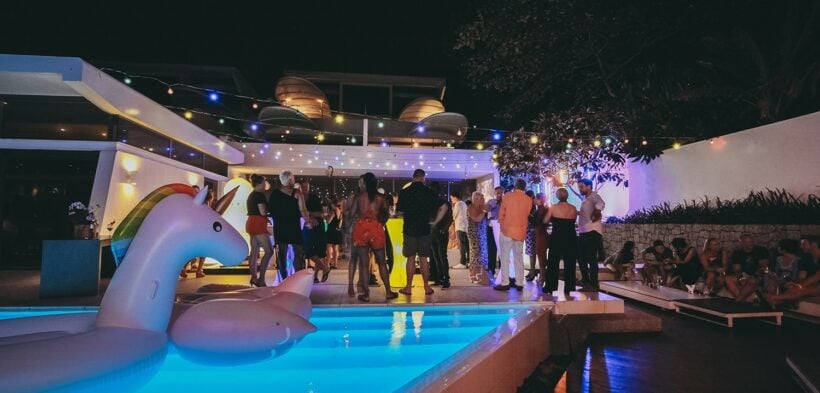 Kata Rocks' Collective Series 13 – 'Miami Vice' – brought the heat to Phuket, retro-1980s South Beach style, with another classic event that captured the imagination of the attending guests and loyal patrons. 
The evening featured exceptional pan-Latin American cuisine featuring ceviche, tacos, mini burgers and other mouth-watering canapés, plus live DJ entertainment. DJ Shane OB got the party started with the epic sounds of Phil Collins 'In the Air Tonight', Michael McDonald's 'Keep Forgetting', Bill Withers 'Just the Two of Us', The Spinners 'I'll Be Around' and Will Smith's 'Miami', creating a whole new group of Miami Vice aficionados in Phuket.


Infinite Luxury Marketing Director, Michael Nurbatlian, said, "set by our iconic infinity pool and deck area, it was a phenomenal evening with a great time had by all. The apparel was the perfect complement to our glow stick bracelets, neon light décor and of course flamingos floating in the pool," Michael added.
Kata Rocks' CS13 'Miami Vice' showed once again why the Collective Series remains Phuket's most innovative, fun and intimate party, having created its own fresh identity that celebrates outstanding food and handcrafted cocktails. CS13 also produced four of the most fun and memorable cocktails to date, including 'Gloria E', 'Miami Vice', 'Top Gun' and 'Pornstar Martini'.


Pavilions Hotels & Resorts announce two important acquisitions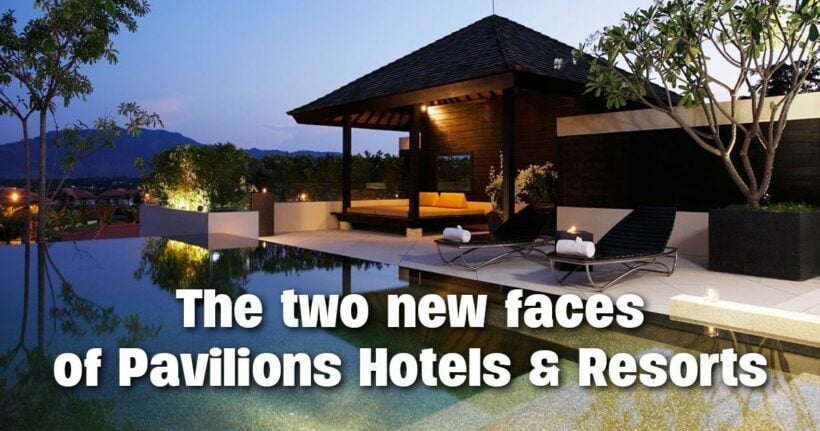 The Pavilions Hotels & Resorts has made two important appointments as it continues to expand its portfolio and strengthen its management team.
Scot Toon takes on a new role as the company's Managing Director, Asia while Tim Sargeant becomes the Director of Marketing for The Pavilions Phuket. Both are highly skilled and experienced hospitality professionals who join The Pavilions Hotels & Resorts.
"I am delighted to welcome Scot and Tim to The Pavilions Hotels & Resorts as we continue to build an outstanding team of talented individuals. We are committed to recruiting the industry's brightest professionals and I'm certain that both gentlemen will be great assets to our team," said Gordon Oldham, Founder and CEO of The Pavilions Hotels & Resorts.
"Scot is a seasoned hospitality leader and international GM with a proven track record, while Tim is a rising star who is ready to take the next step in his impressive career. I look forward to working closely with both of them," Mr Oldham added.

Scot Toon (left) Tim Sargeant (right)
Scot Toon, originally from New Zealand, had started at The Pavilions in January 2018 under a project capacity as Director Operations, responsible for a new PMS, Finance and POS system roll out across the entire group (Asia and Europe) before being appointed MD Asia. He had worked for Qantas before entering the hotel industry in 2000 at the prestigious Hayman Island resort in Queensland. He went on to work with a series of leading hospitality brands, including Stamford Hotels & Resorts and Per Aquum, managing luxury resorts in Sri Lanka, the Maldives and Malaysia.
Scot moved to Thailand in 2009 to become GM of the five-star Paresa Resort in Phuket, before he switched to Kata Rocks Resort in 2014, serving as GM of the resort and Operations Director for its management company, Infinite Luxury. He now embarks on a new phase in his distinguished career as MD Asia for Pavilions Hotels & Resorts.
"It's an exciting opportunity for me to manage and work with the talented team at The Pavilions Hotels & Resorts as we develop and grow the brand in Asia to complement the company's parallel expansion in Europe," said Scot.
Tim Sargeant is an exciting young hospitality professional with 15 years of experience. Having commenced his career in the restaurant trade in his native New Zealand, Tim became Food & Beverage Manager at The Spire, a boutique hotel in Queenstown in 2011 before moving to Thailand in 2013 to oversee the pre-opening of Novotel Phuket Kamala Beach as Marketing & Events Manager.
He joined Kata Rocks in 2016, becoming Marketing & Events Manager for the resort and organizing exclusive events. As Director of Marketing for The Pavilions Phuket he plans to introduce his fresh, dynamic approach to the resort.
"I'm thrilled to join the team as Director of Marketing and take on this new chapter of leadership. Now is an exciting time for The Pavilions Phuket and The Pavilions Group as we continue to expand globally and I look forward to delivering on our mission with the team, along with creating memorable experiences for our guests," said Tim.
In addition to its aggressive expansion into Europe with new openings in Madrid, Lisbon and Rome, The Pavilions Hotels & Resorts continues to grow and diversify in Asia. The company recently announced a new pop-up adventure travel concept in Mongolia and will combine luxury branded residences with a stylish new hotel in the popular Japanese ski resort of Niseko, Japan, scheduled to open in 2020.
To discover more about The Pavilions Hotels & Resorts, please click HERE.