Agency calls for 200 million baht to tackle Thailand's unwanted pregnancies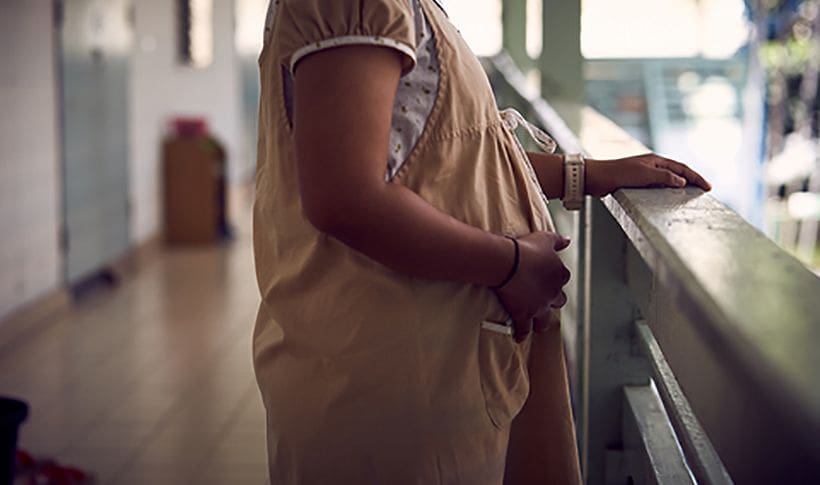 An agency has proposed that Thailand's National Health Security Office (NHSO) budgets 200 million baht to purchase and distribute condoms and contraceptive implants as a possible solution to the country's unwanted pregnancies.
The AIDS and Unwanted Pregnancy Hotline 1663 Centre says the money, which amounts to only 3 baht per head, could come from the NHSO's health promotion and disease prevention fund.
Achara Kaewpradit, operations chief of the 1663 Centre, says it handled 26,721 cases (30 per cent involving Thai youths) in 2018, a 38 per cent increase from the year before.
Among these cases, 69 per cent, or 18,486 cases, involved pregnant women, 2,083 of whom had never used any form of birth control.
The three most popular methods for birth control were oral contraception pills, taken most days of a month; emergency contraception pills, and the 'coitus interruptus' method by withdrawal, she said.
As the latter two weren't always effective, people used methods such as condoms, "mini pills" and injectable contraceptive, she said.
Those over 20 years old, one quarter of whom were poor women at risk of repeated unwanted pregnancy, couldn't easily access birth control services, like those under 20 who were entitled to the services by law, said centre official Saranya Ketchan.
Many of those over 20 wanted semi-permanent contraceptive such as contraceptive implants but were often told to get the injectable contraceptive instead. If they insisted on contraceptive implants, they had to cover the expense themselves.
Somwong Uraiwattana, manager of the 1663 Centre, says the most popular birth control method was condoms but a survey found that the condoms' minimum price was 37-45 baht per a box of three pieces which was too expensive for many.
"Thailand must seriously prevent the consequences of unprotected sex such as unwanted pregnancy and STDs. In principle, women have the right to choose their birth control method to fit their lifestyle," Somwong said.
"I propose that the NHSO or the Public Health Ministry is put in charge of allocating a budget from the P&P fund to buy condoms and contraceptive implants, the latter which were for women over 20 without requiring a condition of pregnancy abortion, for distribution at all hospitals.
SOURCE: The Nation


Are you considering a medical procedure abroad? With Thaiger Medical you can research hospitals and doctors, choose a destination in Thailand or abroad, and book an appointment today.

Read more headlines, reports & breaking news in Thailand. Or catch up on your Thailand news.
The legalisation of marijuana for medical purposes, is now in effect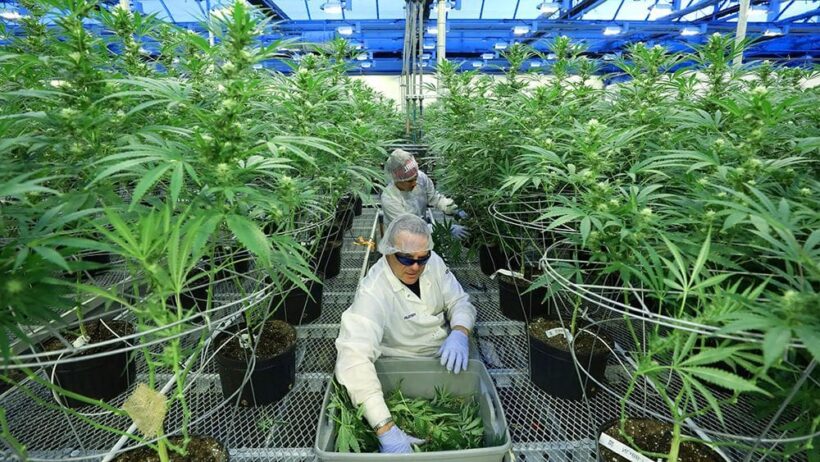 Grass, pot, ganja, marijuana… cannabis.
Whatever you want to call it, it can now be grown legally in Thailand and used in medical and scientific applications with the consent of the authorities, under strict guidelines.
The Narcotics Act 2562, which seeks to amend specific provisions of the Narcotics Act of 1979 to enable the use of marijuana for the treatment of patients, study, research and development, has now been published in the Royal Gazette.
The revised also allows for cultivation in agricultural, commercial and industrial uses for medical benefits as well.
However, the legal use of marijuana will be placed under the control of a committee headed by the permanent secretary of agriculture and comprises heads of several departments such as the Health Support Services Department, the Industrial Works Department, the Mental Health Department and the Medical Council.
The law also allows for the legal use of "kanchong", or hemp, with consent from the committee.
Import and export of marijuana in quantities, appropriate for medical treatment of certain ailments, is now permissible under the law, but there must be a prescription or a certificate from a certified medical practitioner.
However, the import or export of marijuana in excess of 10 kilograms remains prohibited as this will be considered trafficking in narcotics.
This is the first time in Thailand that marijuana can be used legally for medical or scientific purposes despite the fact that the studies indicate the plant may possess medicinal qualities of value to some patients.
The controlled use of marijuana for medical and scientific purposes is considered an initial step which will eventually lead to wider use for other purposes.
Kingdom from the sky – a tribute to the Thailand we love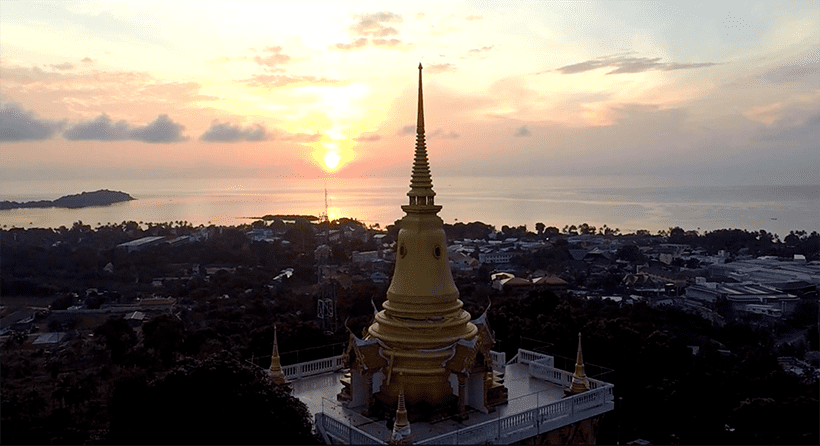 Amongst the chaos, the pungent aroma of spicy street food and bad driving, there's also the daily connection with Thailand's deep secrets – the land, the light, the hidden beauty.
Just 2 Guys Creative have captured some of this in a short tribute to Thailand from the air, all shot on a DJI Phantom 2. Click full screen and HD, turn up the volume and recall the reasons we all decided to stay here in the first place.
There's also some spectacular fireworks shots from an angle you probably haven't seen before.
Try and pick the locations, many in the southern part of Thailand.
Click HERE to watch and enjoy.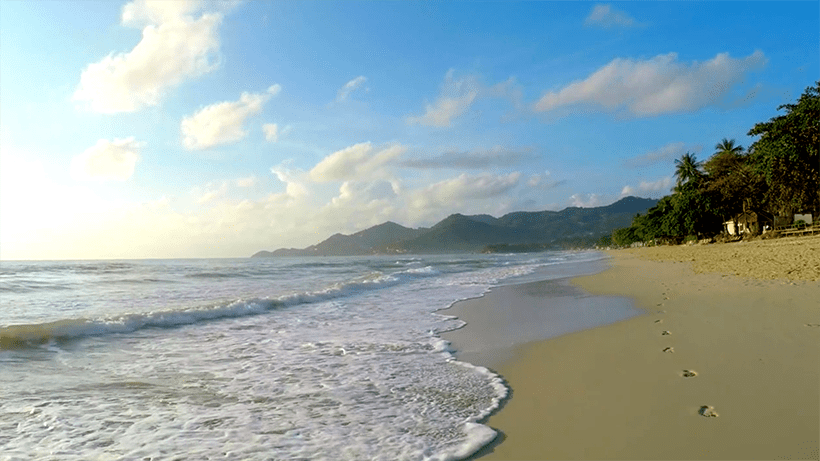 Airport smokers kicked out of Thai terminals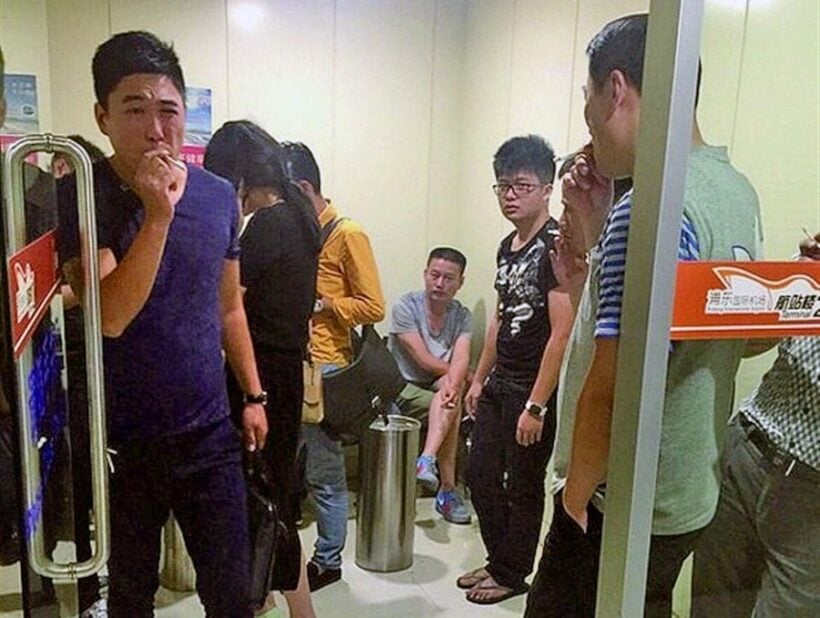 The Southeast Asia Tobacco Control Alliance (SEATCA) says they strongly support Thailand's move to ban smoking inside the passenger terminals of all its airports, to protect employees and non-smoking travellers from exposure to secondhand smoke.
On February 3 this year, the Airports of Thailand (AoT) removed all smoking rooms inside the airports of Suvarnabhumi, Don Mueang, Phuket, Chiang Mai, Hat Yai and Mae Fah Luang.
This is in line with Thailand's Tobacco Products Control Act of 2017 (TPCA) and the Ministry of Public Health announcement in 2018 that required offices of government agencies and state enterprises, including airports, to declare no smoking areas to protect non-smokers.
Those caught violating the new laws will be fined up to 5,000 baht.
"We are very pleased with this news and we urge the government to monitor the compliance and  strictly impose the penalty," said Dr. Domilyn Villarreiz, SEATCA's Smoke-free Program Manager.
"Studies have shown that secondhand smoke can transfer from designated smoking areas into nonsmoking areas in airports, where nonsmoking travellers and employees can be exposed."
"In addition to subjecting nonsmoking travellers who pass through these areas to involuntary secondhand smoke exposure, designated or ventilated smoking areas can also result in involuntary exposure of airport employees who are required to enter these areas or work near them."
"Tourism is an important economic driver for the Thai economy. Successful tourism relies not only on available and efficient tourism infrastructure such as airports and other transportation facilities but also on a healthy and welcoming environment."
"This is a big move for Thailand considering it is frequented by 39 million international tourists annually. This is not only good for the environment but ultimately good for people's health and the economy," added Villarreiz.
Meanwhile cigarettes and tobacco products are still being sold in the same terminals in the duty-free areas.
by Wendell C. Balderas, Media and Communications Manager, Southeast Asia Tobacco Control Alliance (SEATCA)