Latest from the British Embassy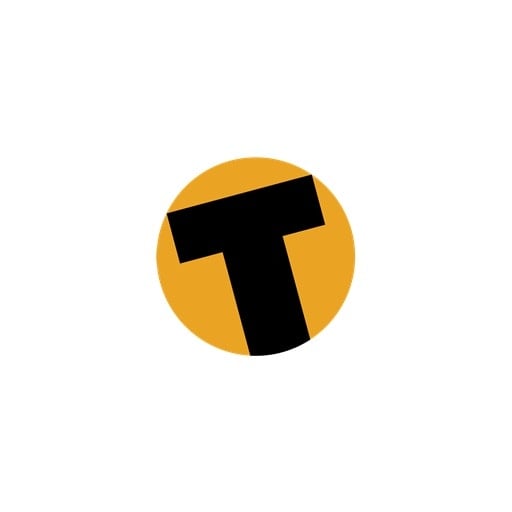 188 new total of Bangkok clinics accused of defrauding healthcare system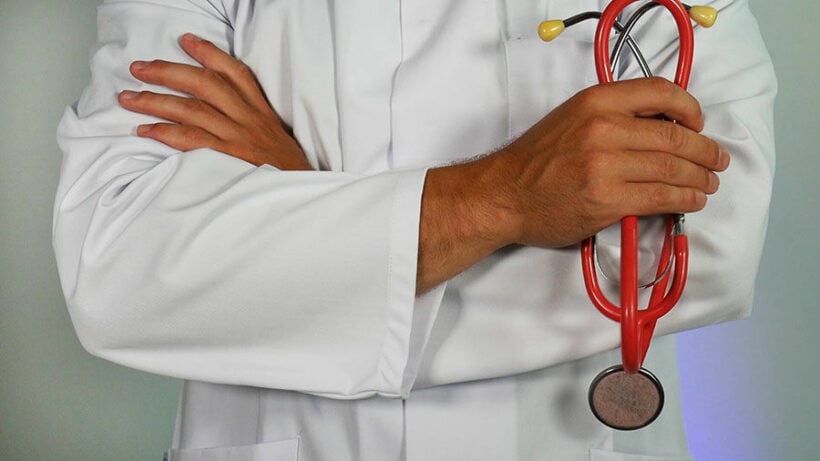 Officials say they have found evidence of fraudulent claims at an additional 106 hospitals and health clinics in Bangkok. This follows an initial investigation by the National Health Security Office that uncovered corruption at 18 Bangkok healthcare facilities, which was then increased to 64 upon further scrutiny. The latest discovery brings to 188 the number of clinics and hospitals accused of defrauding Thailand's universal healthcare system.
The scandal, involving around 1 million fake services, and costing the state an estimated 195 million baht, is laid bare in a report in Nation Thailand today. The NHSO has already cancelled contracts with 64 healthcare facilities, accusing them of inventing patient details to defraud the government. It's understood all 188 hospitals and clinics will be made to repay the money, with the NHSO lodging a civil case with the Department of Special Investigation, who will carry out an investigation into all medical records from the last 10 years.
The deputy secretary-general of the NHSO, Karoon Kuntiranont, says that of 800,000 claims from gold cardholders, around 70% have been found to be false. He says the 30% of patients whose cases are genuine will now be cared for by other facilities. These include HIV patients, patients awaiting surgery, those being treated for kidney disease, and those suffering from chronic illnesses.
Karoon says the corruption is limited to clinics and hospitals in the greater Bangkok area, with a loophole that allowed the fraud to take place now being closed.
SOURCE: Nation Thailand
Catch up with the latest daily "Thailand News Today" here on The Thaiger.
Keep in contact with The Thaiger by following our
Facebook page
.
Never miss out on future posts by
following The Thaiger
.
Thai sex workers push for prostitution decriminalisation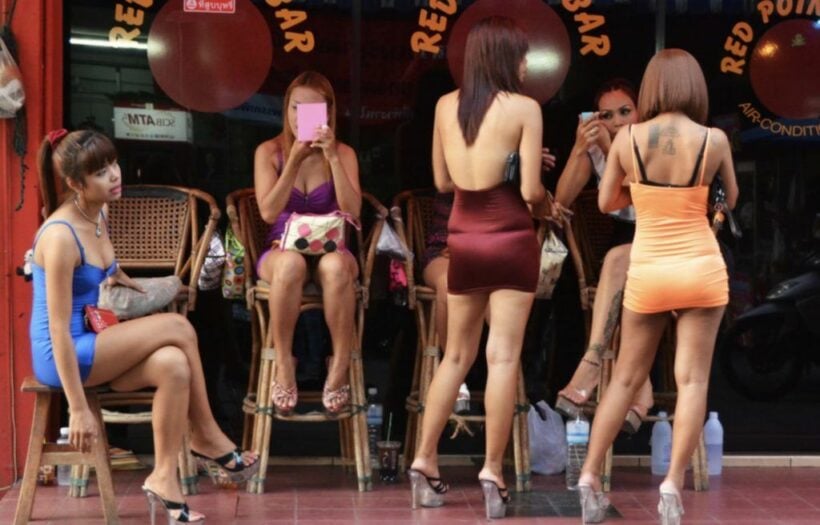 "The Royal Thai Police says just last year more than 24,000 people were arrested."
Prostitution could become further decriminalised in Thailand. A petition is being passed around calling on the government to stop arresting and fining sex workers. The Empower Foundation, which supports sex worker, is trying to collect 1,000 signatures before they send it to parliament. 'EMPOWER', aka. the Centre for Sex Workers' Protection or Moolniti Songserm Okard Pooying, is a non-profit organisation in Thailand that supports sex workers by offering free classes in language, health, law and pre-college education, as well as individual counselling.
"Prostitution is not illegal in Thailand, although many activities associated with it are (brothels, pimping, causing a public nuisance etc.). Nevertheless, it was estimated to be worth US$6.4 billion a year in revenue in 2015, accounting for a significant portion of the national GDP" – Wikipedia
Parts of the prostitution industry were made illegal in the 1960s. Today, many go go bars, massage parlours and popular red light districts marketed to foreign tourists are known for soliciting sex, but most of the sex industry actually caters to Thai men.
Activists say prostitution laws do little to protect sex workers. Fines and arrests for soliciting sex, have pushed some sex workers into poverty, most of them being women, according to Mai Junta, a representative from Empower.
"The law punishes sex workers, 80% of whom are mothers and the main breadwinner for the whole family… It turns us into criminals."
If charged with prostitution, sex workers could face a fine up to 40,000 baht and up to 2 years in prison. The Royal Thai Police says just last year more than 24,000 people were arrested, prosecuted and fined for offences related to prostitution. And people who pay for sex with underage workers can face up to 6 years in prison, according to the Reuters Foundation. Reuters did not report on what penalities people face who pay an adult for sex.
There were an estimated 123,530 sex workers in Thailand, according to a 2014 report from a United Nations agency. But a local prostitution advocacy groups says there are probably at least twice that number in reality. Many sex workers are migrants from Myanmar, Laos, Cambodia and Vietnam. In Pattaya, alone, there were estimated to be over 30,000 prostitutes working before the Covid-19 pandemic hit Thailand and closed the borders.
Surang Janyam, director of the Service Workers in Group, a local organisation for sex workers, says the workers' rights need to be recognised and protected.
"With thousands of sex workers, the industry brings in a significant amount of income to Thailand and sex workers should be protected under labour laws rather than punished under prostitution laws", according to
"The sex industry generates massive income for the country, but there is no mechanism to protect sex workers."
The government is already working on amending the country's prostitution laws, according to a spokesperson from the women's affairs department at Thailand's Ministry of Social Development and Human Security. The spokesperson says public hearings would start next year, but did not say what the proposed amendments would be.
"We are aware of complaints regarding rights violations of sex workers due to this law… and we are not neglecting their suggestions to repeal the law."
Thailand has had a long history of officially shunning the country's sex industry, some officials even going so far in the past to say that "it does not exist" in Thailand. But unofficially there is a huge underground cash economy which thrives in Thailand's popular red light hot spots. Read more HERE.
SOURCE: Bangkok Post
Catch up with the latest daily "Thailand News Today" here on The Thaiger.
Keep in contact with The Thaiger by following our
Facebook page
.
Never miss out on future posts by
following The Thaiger
.
Thai cabinet adds 2 more 4-day long weekends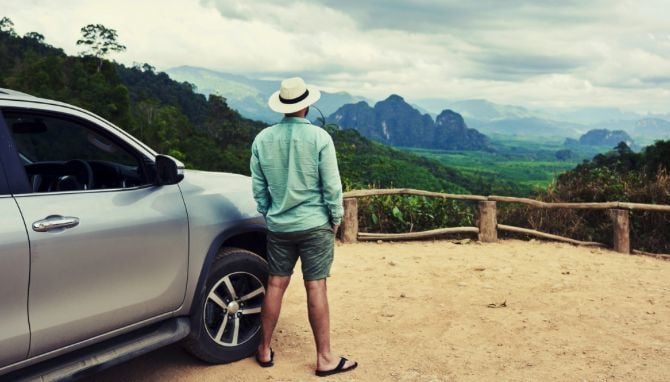 A holiday-led economic recovery. That appears to be a part of the government's agenda following yesterday's meeting of the Thai cabinet. 2 new holiday weekends have been created, one in November, one in December, in efforts to further stimulate the economy. In both cases the extended weekends will be 4 days each, adding the Thursdays and Fridays before the weekend.
Tip: Book any flights early to get the best discount on tickets if you intend to fly anywhere for the newly scheduled long weekends.
Given the exodus of foreigner this week, there will be fewer of the 'stranded' expats and foreign visitors to add to the economic tally of the additional holidays.
The 2 long weekends have now been approved and Thai PM Prayut Chan-o-cha specifically noted that they were intended to stimulate local tourism. A similar 4-day long weekend at the start of this month was a relative success encouraging Thais to go on short breaks, but it did little for the the mostly deserted tourist streets of Phuket, Pattaya and Koh Samui.
The 2 new long weekends were proposed by the Ministry of Tourism and Sports.
In November there will be an extended 4 day weekend which will run from November 19-22 with the Thursday and Friday declared special holiday. The break will fall in the middle of the scheduled school term break between November 13 and December 1. The term break was pushed forward due to the late start of the school term because of the Covid-19 situation in Thailand the late return to class by students.
The school break was pushed back from next month to November due to the Covid-19 pandemic, which forced the current school term to start late.
The second new holiday, in December, will be Thursday, December 10 – Sunday, December 13. Constitution Day falls on December 10 and the annual Father's Day holiday on December 5 has now been pushed back to the following Friday, to create the extended weekend.
So, put it in your diaries…
• November 19-22
• December 10-13
Keep in contact with The Thaiger by following our
Facebook page
.
Never miss out on future posts by
following The Thaiger
.