พบเชื้อแบคทีเรียในขนมจีบมรณะกินแล้วถึงขั้นตายได้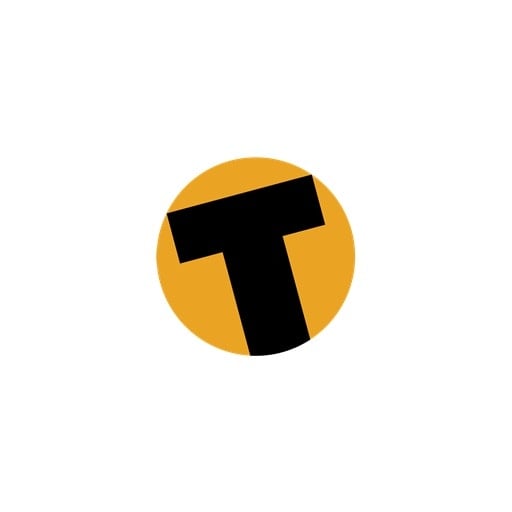 Koh Chang resort sues American over bad review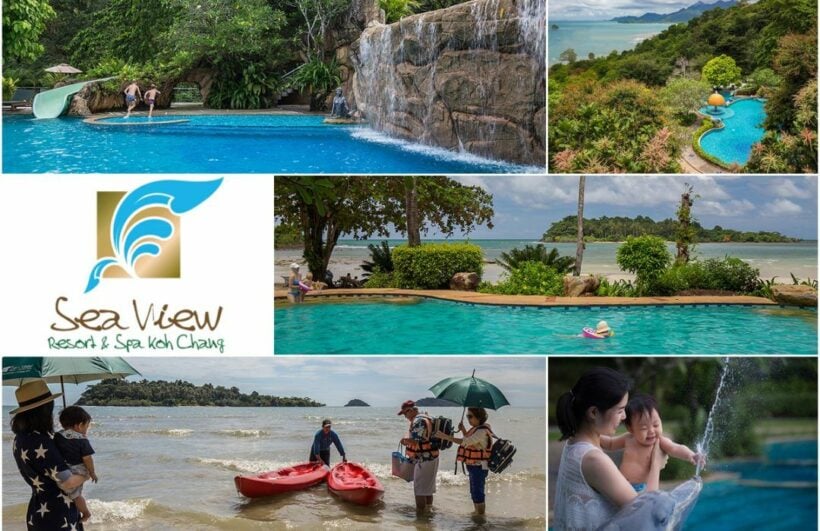 A Koh Chang resort is fighting back and, reportedly, suing an American citizen after posting a nasty online review on TripAdvisor. After recently visiting the Sea View Resort on Trat province island in the Gulf of Thailand, American Wesley Barnes wrote an unflattering, almost bitchy, account of his stay prompting the owner to file an official complaint over the 'unfair' review. Barnes is accused of causing "damage to the hotel's reputation" as well as fighting with hotel staff over refusing to pay a corkage fee for alcohol that he had brought into the hotel. Barnes' review on TripAdvisor below, has got him in hot water with police.
Wesley B wrote a review Jul 2020…
Unfriendly staff and horrible restaurant manager
Unfriendly staff, no one ever smiles. They act like they don't want anyone there. The restaurant manager was the worst. He is from the Czech Republic. He is extremely rude and impolite to guests. Find another place. There are plenty with nicer staff that are happy you are staying with them.
Immigration police detained and arrested Barnes, who works and lives in Thailand, took him back to the island where he was later freed on bail. If convicted, Barnes could face up to 2 years in jail along with up to a 200,000 baht fine under current defamation laws.
Sea View Resort is located on Kai Bae Beach currently ranks 10th out of 85 properties on the island that have been reviewed on TripAdvisor. Out of 1,922 reviews, 1,090 rate the resort as excellent, 580 rate it as very good, 170 as average, 48 as poor and 32 as terrible.
They have published a reaction to the case, featured on Richard Barrow's Facebook page…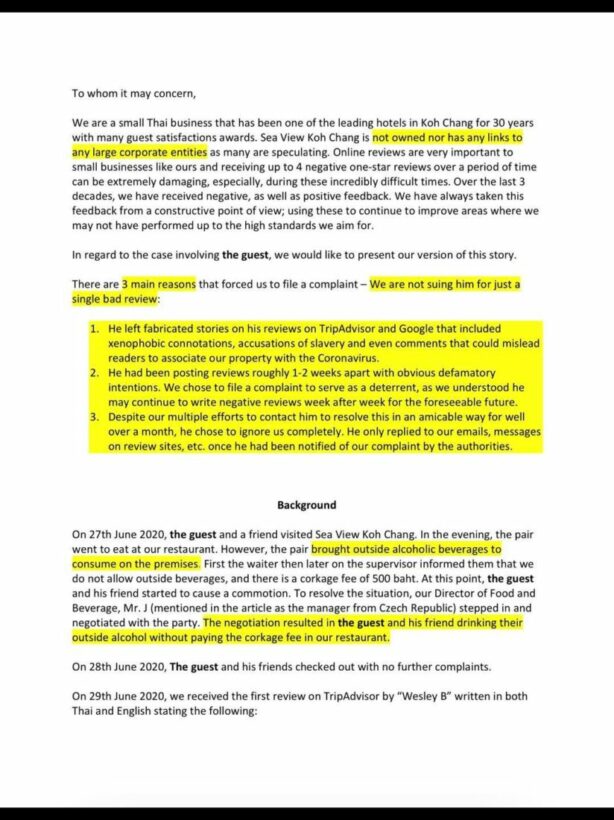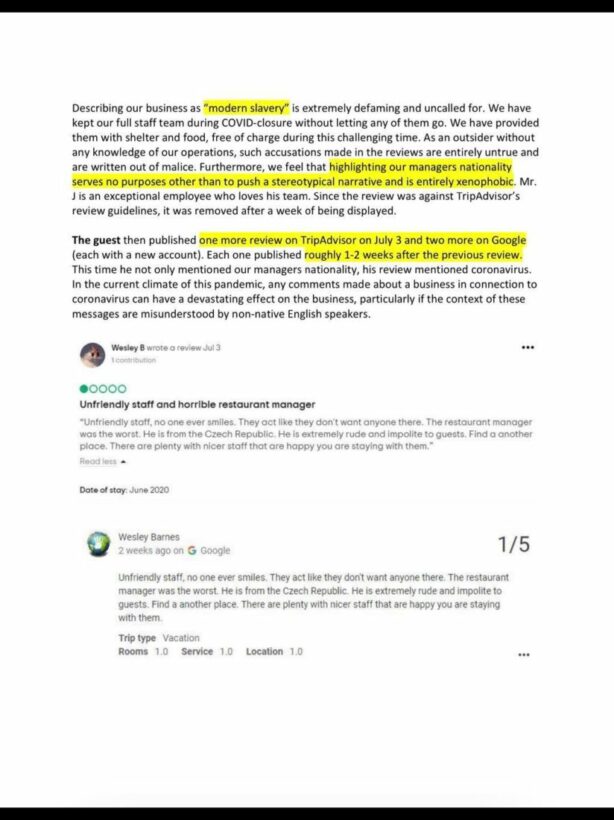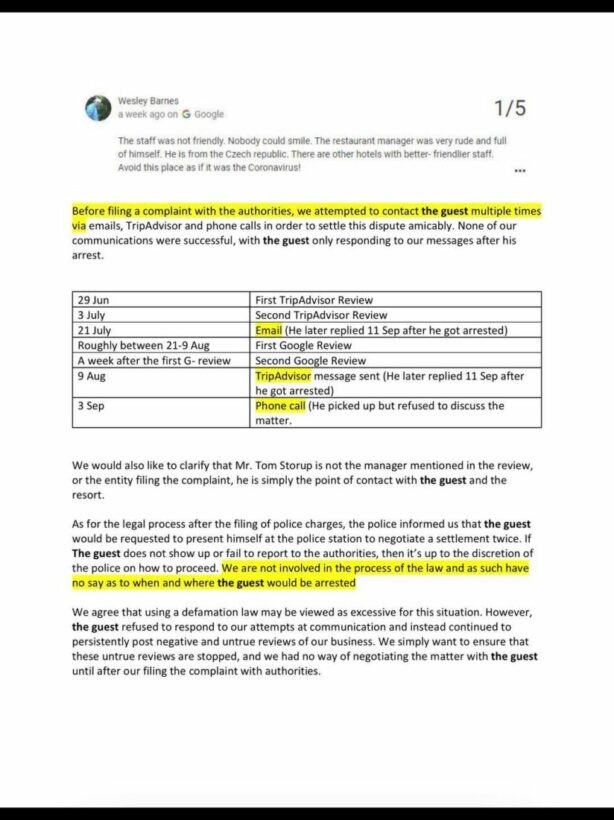 And then….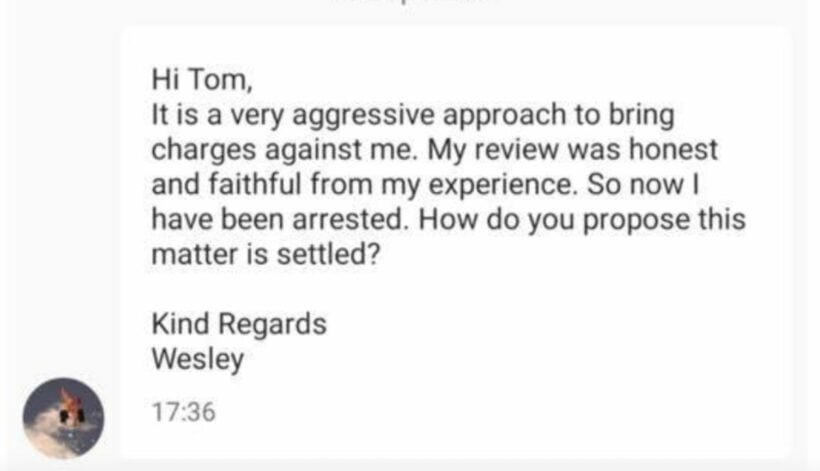 Thailand's defamation laws have often been used as weapons to silence people and are used by businesses and influential figures to intimidate detractors, sometimes over trivial matters.
Keep in contact with The Thaiger by following our
Facebook page
.
Never miss out on future posts by
following The Thaiger
.
Today marks the 'official' end of tourist visa amnesty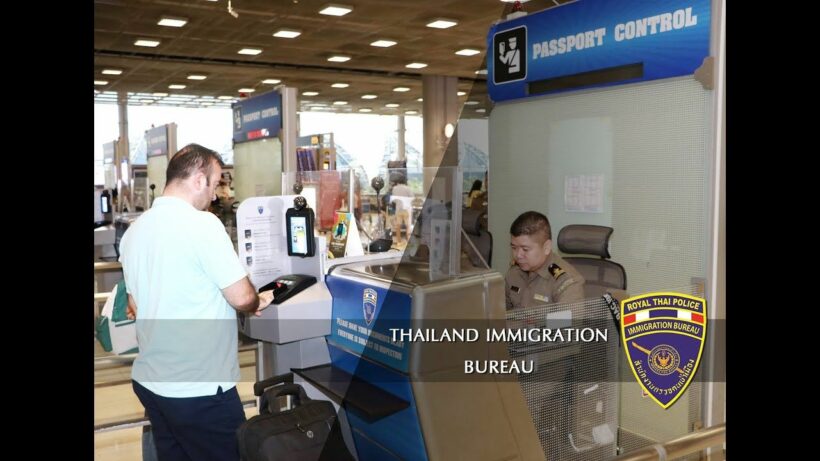 "Technically you will still be able to report to immigration and sort out your visa on Monday."
And that, as they say, is that – the end of the twice-extended visa amnesty. Today is the official end of the Thai government's visa amnesty for those staying in the country on tourist visas. The amnesty was originally given 6 months ago after the Covid-19 pandemic forced the closure of borders and suspended international flights. Despite calls for the government to extend the amnesty yet again from the Thai Chamber of Commerce, the government has not made any announcements that would allow those on tourist visas to stay in the country legally after today's end date.
For those tourists still stranded in Thailand, they would have needed to provide a letter from their respective embassies that would provide proof that they are unable to travel out of the country by today's date. Such reasons include medical, flight availability or the Covid situation remaining poor in their home countries. Those who have not provided a letter or have not sorted their visas by today's date will reportedly face overstay fines of 500 baht per day with a maximum of 20,000 baht in total fines. Other repercussions include being arrested, imprisoned, deported and/or blacklisted from entering Thailand for certain periods that coincide with the amount of time overstayed.
The Royal Thai Immigration has warned numerous times of the approaching end date and what could happen to those who fail to fix their visas properly, however, some immigration centres are open today and/or extending the end date to Monday as the last chance to sort out visas. Such centres are located in Chiang Mai and other provinces, giving foreigners an extra day without receiving an overstay fine.
Today's end date has some in disagreement over Thailand's handling of the situation, with critics saying the hard line stance is set to turn off future tourists from the country as well as taking away the only income that some businesses are receiving during the battered economy. Such tourists who are staying for a long time need accommodations that undoubtedly help such businesses stay afloat when international tourists are unable to enter the kingdom.
Technically you will still be able to report to immigration and sort out your visa on Monday as today was meant to be a closed day, although many Immigration offices were open. At least the Chiang Mai Immigraiton office announced yesterday that it would tend to visa extensions and business on Monday, without penalty.
SOURCE: The Pattaya News
Keep in contact with The Thaiger by following our
Facebook page
.
Never miss out on future posts by
following The Thaiger
.
Vietnam's booming manufacturing sector reduced to a trickle as world pandemic kills demand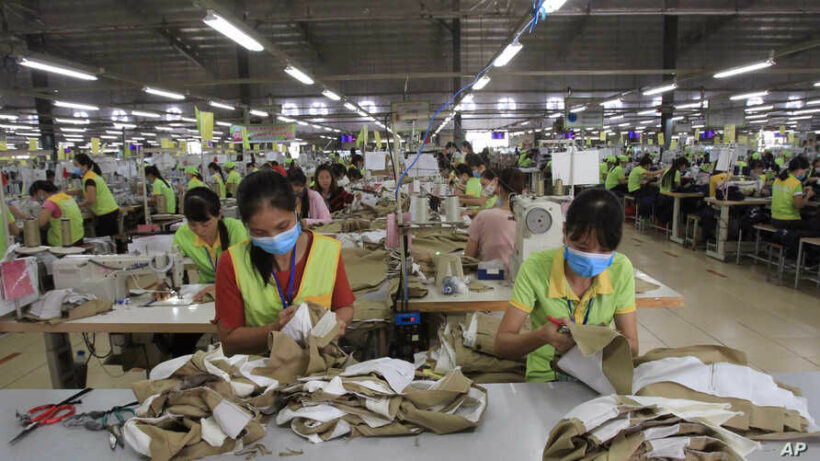 Vietnamese finance officials are downgrading expectations for a recovery of the south east Asian nation's economy in 2021. The normally fast-growing gross domestic product in 2020 has stalled due to a huge drop in local and global demand, and the absence of international tourism. The booming economy, growing at an average of 6% per year since 2012, will struggle to reach a growth rate of 2% this year.
Fuelled by manufactured exports, the Vietnam economy has dropped back to a trickle. The Asian Development Bank estimates that this year's GDP growth could be as low as 1.8%. The Vietnamese factories, that usually crank out shoes, garments, furniture and cheap electronics, are seeing dropping demand as the world's consumer confidence drops dramatically.
Stay-at-home rules in Europe and America are keeping are keeping people away from retail stores. And despite the acceleration of online retail, many of the consumers are emerging from the Covid Spring and Summer with vastly reduced spending power.
The headaches of 2020 are also challenging Vietnam to maintain its reputation as south east Asia's manufacturing hotspot. Rising costs and xenophobic foreign policy have put China 'on the nose' with some governments, complicating factory work in China, whilst other south east Asian countries lack infrastructure and are incurring higher wage costs.
One Vietnamese factory operated by Taiwan-based Pou Chen Group, which produces footwear for top international brands, has laid off 150 workers earlier this year. There are hundreds more examples of the impact of falling demand in the bustling Vietnamese manufacturing economy.
Vietnam's border closure is also preventing investors from making trips, setting up meetings and pushing projects forward. Those projects in turn create jobs, fostering Vietnam's growing middle class. Tourism has also been badly affected by the restrictions on travel. "International tourism is dead," says Jack Nguyen, a partner at Mazars in Ho Chi Minh City.
"Inbound tourism usually makes up 6% of the economy."
"Things will only pick up only when the borders are open and there's no quarantine requirements. Who knows when that's going to be."
A mid-year COVID-19 outbreak in the coastal resort city Danang followed by the start of the school year has reduced domestic travel, analysts say. Some of the country's hotels are up for sale as a result.
"Recovery could take 4 years."
The Vietnamese Ministry of Planning and Investment is now warning that global post-pandemic recovery could take as long as 4 years, perhaps more.
Not that foreign investors in the country are pulling out. Indeed, many are tainge a long-term view that Vietnam's underlying strengths will outlive Covid-19. Vietnam reports just 1,069 coronavirus cases overall.
SOURCE: VOA News
Keep in contact with The Thaiger by following our
Facebook page
.
Never miss out on future posts by
following The Thaiger
.