Cambodian tour guides cry foul over new tour guide audio Apps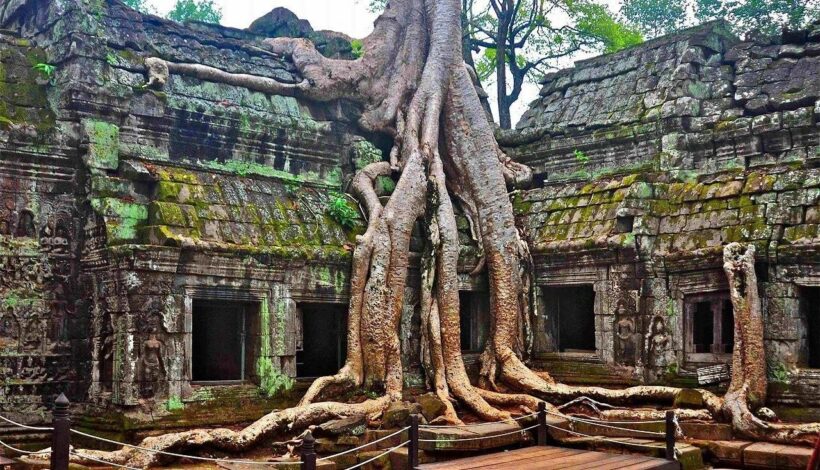 Digital technology is disrupting many older technologies – travel bookings, buying real estate, booking flights, media, dating – and now tour guides are getting the digital make-over with new Apps taking their jobs. Tour guides at Cambodia's historical sites are voicing concern over a new audio tour App they say is threatening their careers.
Developed by local company Angkor Audio, the App provides spoken tours in 14 languages.
Hem Sophoan, who has worked as a guide since becoming licensed in 2008, told The Phnom Penh Post that the App is hurting the industry and affecting the livelihood of trained guides.
"The Cambodian Ministry of Tourism should encourage tour guide skills because it always provides training courses, so what do those guides do now?," he asked.
Sophoan says Cambodia has approximately 10,000 working tour guides and if the App finds a large enough audience, it will directly affect their incomes.
The audio tour program is set to launch next year and will cost users $2.99 for the first month of use. Currently, the company is testing it with 30,000 users.
A Spanish-language tour guide in Siem Reap, Kes Theng, said he strongly opposed the new App.
"As a tour guide, I strongly oppose any company that plans to run a tour guide App for Cambodia's historic sites," he said, adding that it would lead to poverty.
"Do you want to see the thousands of people working as tour guides become unemployed?" he asked.
The Minister of Tourism, Thong Khon, could not be reached for comment as of press time, while the ministry's spokesman did not answer a phone call.
The Cambodia Association of Travel Agents adviser Hor Vandy said the App would strengthen the Kingdom's tourism sector, despite pushing some guides out of business.
"I believe the ministry will consider how best to coordinate with the tour guides," he said.
Vandy said audio tours are already being used at historical sites in Phnom Penh, and a few in Siem Reap.
Data from the ministry showed that in the first five months of this year, Cambodia received 2.6 million foreign tourists – up 13.5 per cent compared to last year.
The Kingdom is expected to receive 6.2 million tourists this year and seven million a year by 2020.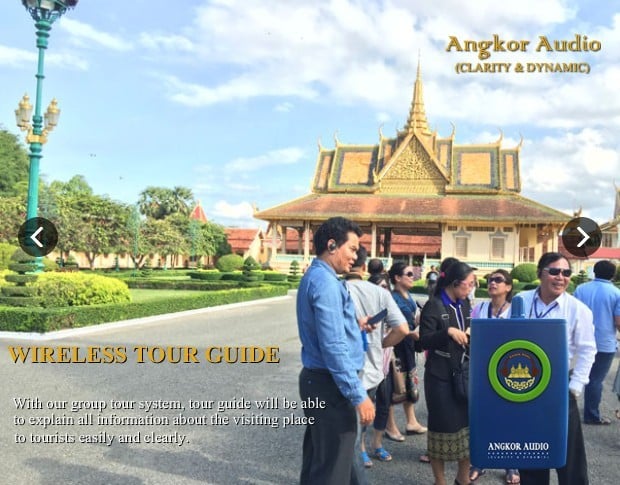 STORY: Phnom Penh Post

Spectacular opening for the 2018 Asian Games in Jakarta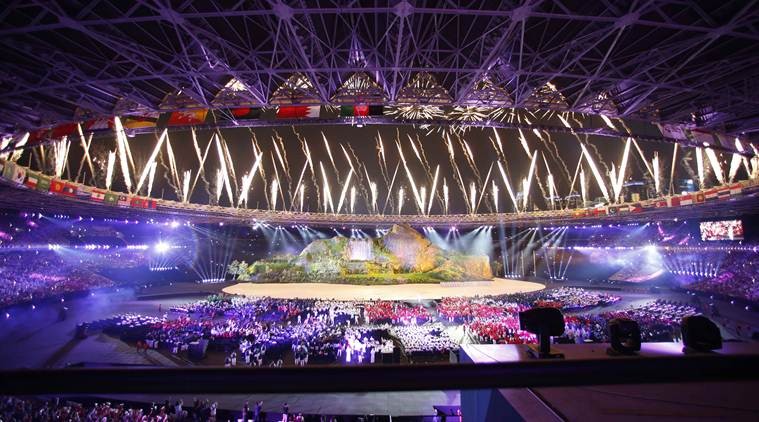 by Ramadani Saputra
From Asian Games website…
Indonesian President Joko "Jokowi" Widodo officially opened on Saturday night Asia's biggest sporting event at Gelora Bung Karno Stadium in Jakarta, in a dazzling ceremony that showcased the nation's traditional cultures.
"On behalf of the Indonesian people, we are proud and we are honored to welcome our special guests from 45 countries. With the 18th Asian Games, we, the nations of Asia, want to show [the world] that we are brothers, we are united and we want to reach our goals," said the President, who entered the venue riding a motorcycle.
Also a story about the two Korea's marching together in the opening ceremony HERE.
"By saying bismillahhirohmanirrohim (in the name of God, the most gracious and merciful), I declare that the 18th Asian Games are open."

Witnessed by around 40,000 spectators inside Gelora Bung Karno Stadium in Jakarta, the ceremony opened with 2,200 high school dancers from 18 senior high schools across the capital who enchanted the audience with the Saman dance, a traditional dance from Aceh, the westernmost province in the country.
Welcomed by the dancers, thousands of athletes from 45 National Olympic Committee (NOC) contingents then started to walk into the arena in front of a grandiose stage designed to resemble a mountain.
Each contingent was led by a representative that wore a bird-shaped costume designed by Dynand Fariz, who is famous for his creations from the Jember Fashion Carnaval, an annual parade.
You can watch the entire lead up and opening ceremony below…
After all contingents entered the arena, spectators immediately cheered loudly when the country's team entered the arena as the last contingent of the night.
This is Indonesia's second time hosting the Asian Games, having previously done so in 1962 in Jakarta.
Here's the official song from this year's Asian Games in Jakarta…
Chinese tourists love going local and doing their own bookings – Hotels.com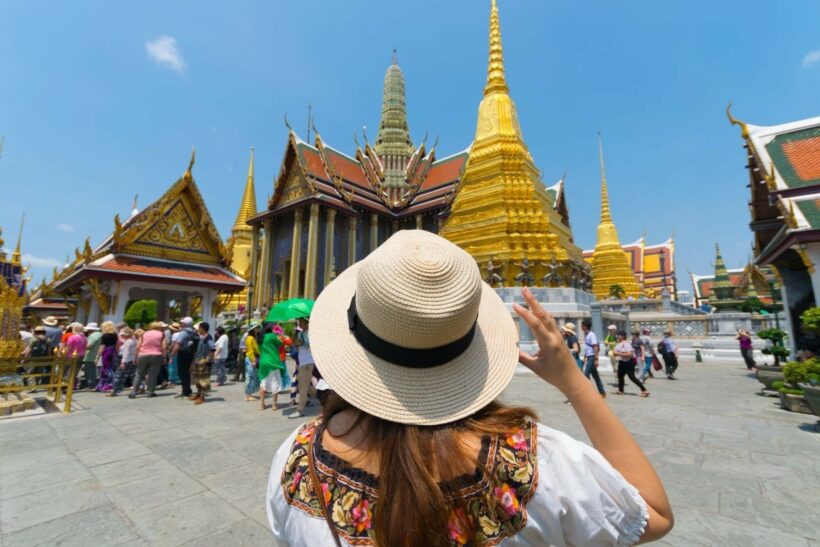 PHOTO: Jing Daily
How much have Chinese millennials (that's the people born after 1990) increased their spending in the last year?
80%!
Research by accommodation booking portal, Hotels.com, reveals that younger Chinese spenders are pushing the boundaries of international travel, increasing their expenditure over the past year by a staggering 80%. Part of the increased expenditure goes to fund social media-influenced trips full of edgy experiences, high-tech accommodation, exotic delicacies and taboo ticket-items.
Keen to seek out 'authentic experiences', Chinese travellers are spending big and love going local – tasting exotic local delicacies (69%), scouring the streets for authentic local items (43%) and shopping for luxury items (38%). Other key research indicates that the myth of Chinese tourists spending less than other nationalities is completely wrong.
62% of Chinese millennial travellers are now being attracted away from Asian destinations and seeking far-flung parts of the world for their thrills.
Long-haul destinations are this year's trend for Chinese travellers. While Asia continues to be a popular destination, with 49% planning to travel to Asian destinations during the next 12 months, longer journeys to Europe, Africa and the Middle East are at the top of the shopping list for next year's Chinese travellers.
But the good news is that Thailand is still a firm favourite. Chinese travellers say they still feel welcomed in Thailand, following closely behind Japan. For Chinese visitors, key reasons for feeling welcomed in Thailand is due to the widespread acceptance of Chinese mobile wallets (64% – where they can use their mobile phones for purchases), sufficient translations and signage (41%) and ease of getting information (40%).pa
The new generation of Chinese travellers' needs and preferences are changing radically according to this year's report from Hotels.com. Tour groups are passé as Chinese travellers are growing to enjoy independent travel in Thailand (FITs) where they are more likely to travel on a free-and-easy basis. They're attracted to Thai local delicacies, ease of visa application, quality and choice of accommodation and shopper's-heaven that remains a big attraction to Chinese travellers.
With a 12% increase from 2017, Chinese travellers are important for Thailand's tourism industry and the the report says the Thai tourism industry should maximise the benefits of understanding the changing taste of Chinese travellers.
When it comes to using and recording their memories on social media Chinese travellers leave the west behind. They not only use their phones to record their memories, they also used advanced China-only software for finding restaurants, booking accommodation, flights and tours – usually all on one platform.
The report says that travel-brag moments and selfies were a huge part of the Chinese millennial travel experience in 2017, with 65% using the reverse camera angle to boost those likes and build their own social brand. More than half (56%) of travellers said they used selfies to express feelings. Social media (52%) and video sharing (51%) are also important to all age groups when deciding where to travel.
"Older generations' decisions and behaviour are also increasingly influenced by their digitally-connected children."
Nelson Allen, general manager, Asia Pacific of the Hotels.com brand, commented: "While millennials were at the helm of social media influence and trends, the report found no generation was free from social networking's undeniable influence.
"52% of Chinese travellers overall were wooed by the power of the news feed, and a third of the older generation reported their travel decisions and behavior were influenced by their digitally-connected children".
More of the story HERE.

PHOTO: Hotels.com
77 reportedly shot in Asian Games crackdown – Amnesty International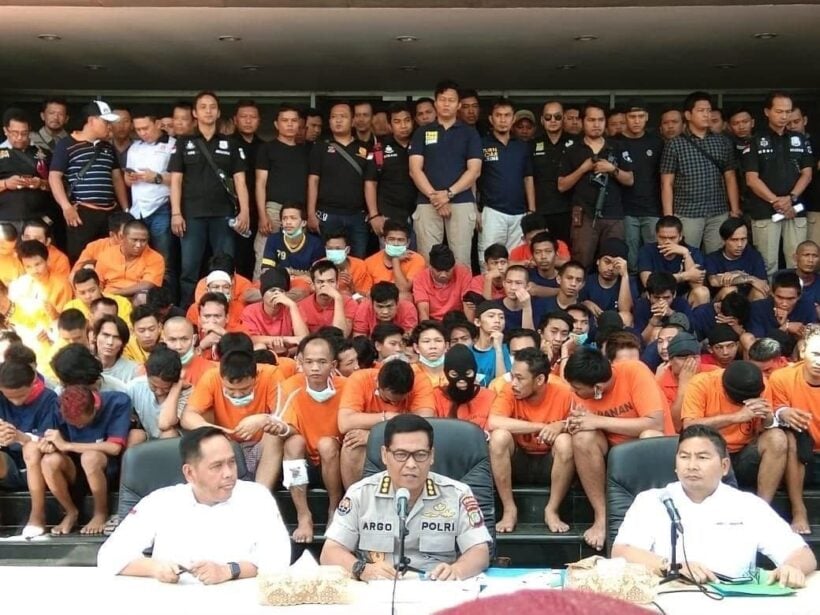 From Jakarta Post, via Asia News Network
The Asian Games have barely opened in Jakarta. The last thing they need is this explosive claim from Amnesty International.
Dozens of people have been shot by the police as part of an escalating crackdown against petty crime in the months leading up to the Asian Games, a human rights organisation alleged on Friday.
In a written statement received by The Jakarta Post on yesterday, Amnesty International Indonesia claimed that police officers had shot at least 77 people across the country between January and August this year, in an operation dubbed Cipta Kondisi (Public Safety Operation).
Among the number, 31 were shot in the Asian Games' host cities, Jakarta and Palembang, South Sumatra. The organization believes that the police are taking a heavy-handed approach ahead of the Asian Games, which takes place from August 18 to September 2.
Amnesty International Indonesia's executive director Usman Hamid said the figures reveal a clear pattern of unnecessary and excessive use of force by the police.
Read the rest of the story HERE.