Cambodian tour guides cry foul over new tour guide audio Apps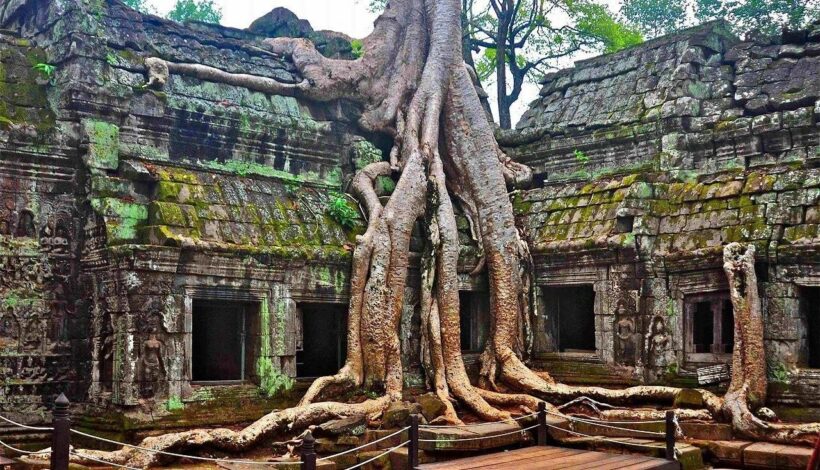 Digital technology is disrupting many older technologies – travel bookings, buying real estate, booking flights, media, dating – and now tour guides are getting the digital make-over with new Apps taking their jobs. Tour guides at Cambodia's historical sites are voicing concern over a new audio tour App they say is threatening their careers.
Developed by local company Angkor Audio, the App provides spoken tours in 14 languages.
Hem Sophoan, who has worked as a guide since becoming licensed in 2008, told The Phnom Penh Post that the App is hurting the industry and affecting the livelihood of trained guides.
"The Cambodian Ministry of Tourism should encourage tour guide skills because it always provides training courses, so what do those guides do now?," he asked.
Sophoan says Cambodia has approximately 10,000 working tour guides and if the App finds a large enough audience, it will directly affect their incomes.
The audio tour program is set to launch next year and will cost users $2.99 for the first month of use. Currently, the company is testing it with 30,000 users.
A Spanish-language tour guide in Siem Reap, Kes Theng, said he strongly opposed the new App.
"As a tour guide, I strongly oppose any company that plans to run a tour guide App for Cambodia's historic sites," he said, adding that it would lead to poverty.
"Do you want to see the thousands of people working as tour guides become unemployed?" he asked.
The Minister of Tourism, Thong Khon, could not be reached for comment as of press time, while the ministry's spokesman did not answer a phone call.
The Cambodia Association of Travel Agents adviser Hor Vandy said the App would strengthen the Kingdom's tourism sector, despite pushing some guides out of business.
"I believe the ministry will consider how best to coordinate with the tour guides," he said.
Vandy said audio tours are already being used at historical sites in Phnom Penh, and a few in Siem Reap.
Data from the ministry showed that in the first five months of this year, Cambodia received 2.6 million foreign tourists – up 13.5 per cent compared to last year.
The Kingdom is expected to receive 6.2 million tourists this year and seven million a year by 2020.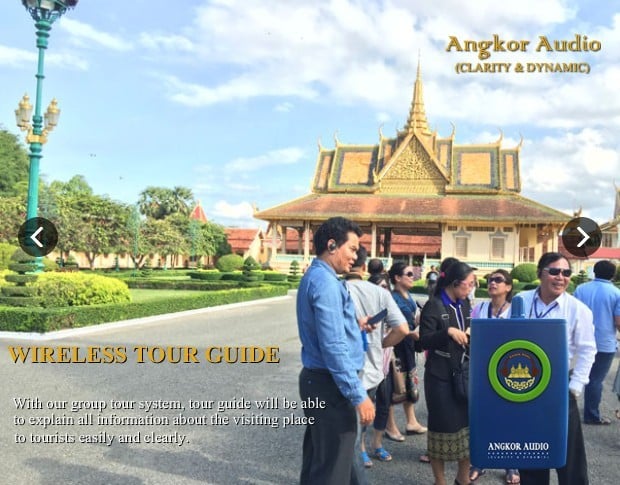 STORY: Phnom Penh Post

Looking to jettison some items before jetsetting away or chartering a yacht? Look no further than Thaiger Classifieds where you can find and post items, work, property and more for free.

Anwar one step closer to taking over from Malaysian PM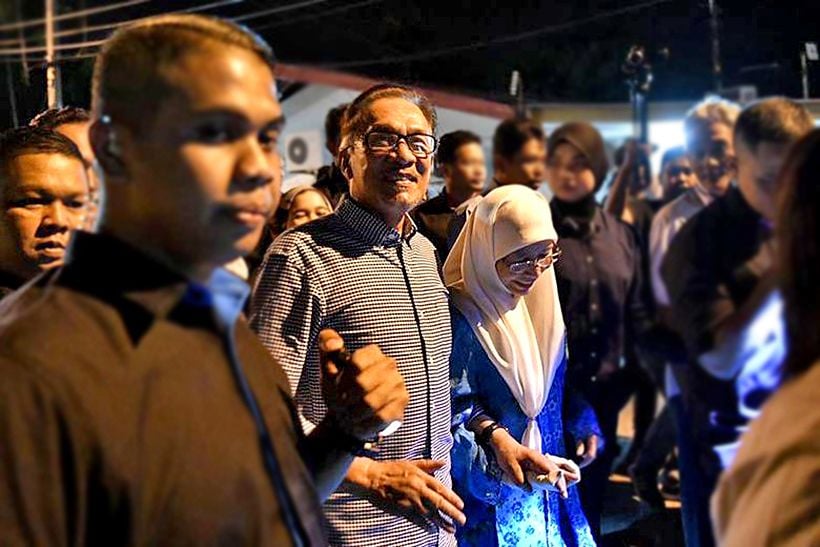 Former Malaysian deputy PM Anwar Ibrahim has made his political comeback by winning a by-election at Port Dickson, Malaysia. The results aren't official but based on exit polls. The result, a strong mandate in a seven-contestant poll, puts him one step closer to taking over the reigns from Mahathir Mohamad, the current Malaysian PM, who committed to handing over the top job in a pact before this year's national election.
Malaysiakini reports that Anwar was leading by a wide margin, representing close to 70 per cent of the votes cast.
Voters in the Malaysia parliamentary ward of Port Dickson went to the ballot box to pick a new lawmaker on Saturday in a closely watched seven-contestant by-election.
The victory is a crucial step for Anwarn's political return.  It paves the way for his return to Parliament and eventually to become PM under an agreement by the Pakatan Harapan coalition.
Anwar said he was "praying for the best," when asked about his chances of winning the by-election. Anwar is currently president of the Parti Keadilan Rakyat (PKR), the core component of the coalition government.
93 year old Malaysian PM Mahathir Mohamad has promised to stay in office for two years before handing over power to Anwar.
Singapore Airlines takes off tonight for the world's longest flight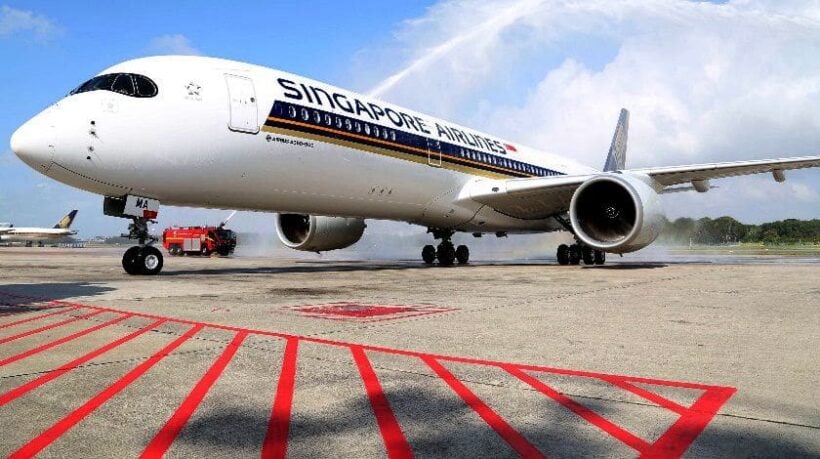 The world's longest commercial flight takes off from Singapore tomorrow morning, with the national airline resuming its non-stop route to New York for the first time since 2013. Singapore Airlines previously flew Airbus A340s on the route, but the four-engine aircraft proved to be fuel guzzlers and made the non-stop flight economically unsustainable.
The flight will cover a 16,700 kilometres and take almost 19 hours (imagine 19 hours in a Lion Air economy seat!).
The airline will operate the flight three times a week but are looking to increase frequency to a daily service later this year.
Flight SQ 22 is due to depart at 2.35am Friday from Changi Airport in Singapore and will arrive in at Newark Liberty International Airport at 6am on the same day, Friday, New York time.
Singapore Airlines is flying the new Airbus A350-900ULR (ultra long range) on the route. The plane will feature no economy class, with just 67 business class and 94 premium economy class seats.
While the airline's business class on board the ULR Airbus remains the same as its shorter-range A350s, Singapore has tweaked its premium economy seats for the long seating time. While the size of the seat is the same – 38 inches (96cm) of pitch and 19 inches (48cm) wide – a new calf rest has been added to increase comfort.


While airlines are typically able to charge more for non-stop flights, Singapore Airlines is offering initial fares from as low as $S1438 (34,159 Baht) return for premium economy from Singapore to Newark.
Advances in technology mean the A350 can carry 165,000 litres of fuel with 161 passengers on board. The all business-class A340, by contrast, carried 223,000 litres of fuel for just 100 passengers.
Airbus is building just seven of the ULR version of the A350-900, all for Singapore Airlines to fly on US routes. The airline intends to also fly non-stop to Los Angeles using the aircraft.
The Top 10 world's longest flights…
• Singapore-New York – 16,700km
• Doha-Auckland, Qatar Airways – 14,529km
• London-Perth, Qantas – 14,496km
• Dubai-Auckland, Emirates – 14,200km
• Los Angeles-Singapore, United Airlines – 14,113km
• Houston-Sydney, United Airlines – 13,833km
• Sydney-Dallas, Qantas – 13,804km
• San Francisco-Singapore, United Airlines & Singapore Airlines – 13,592km
• Atlanta-Johannesburg, Delta – 13,581km
• Abu Dhabi-Los Angeles, Etihad – 13,502km
Where in the world are 'wellness' tourists going?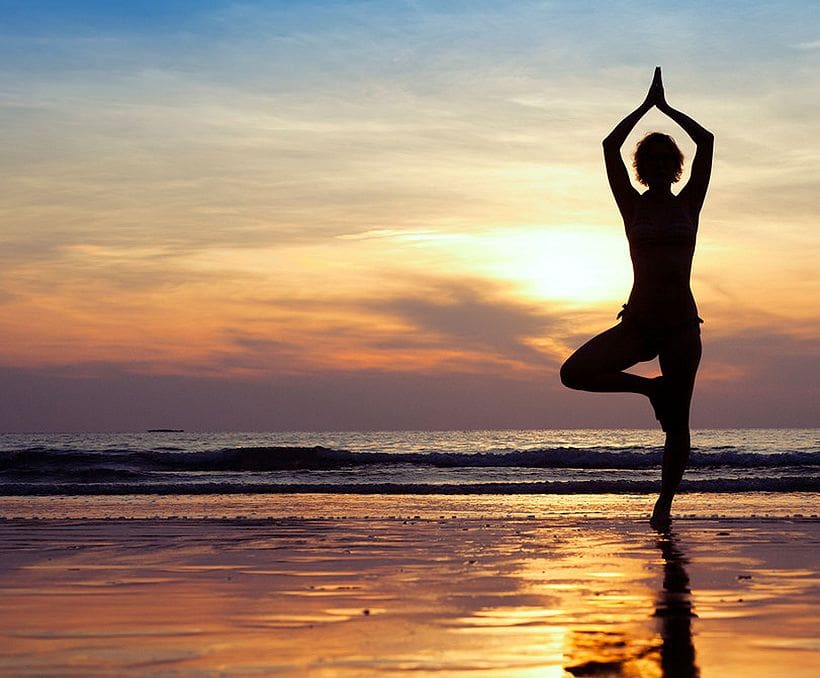 Getting well and staying well are the fastest growing segment in the world travel industry. So where do the weary and health conscious head to recharge their batteries?
A new global survey has revealed the desires, demands and preferred destinations of wellness travellers.
Wellness travellers say that mental health as a priority and many list the Maldives as a dream destination. They also say they prefer all-inclusive packages.
These are some of the findings of a survey conducted by Compare Retreats, the place people search for luxury wellness retreats, worldwide.
The global survey was conducted online with over 500 respondents providing insights into how travellers research retreats, the factors that impact their decisions and what they want from their wellness experiences.
The survey found that 63% of wellness travellers rank mental health as their primary focus for visiting a resort.
The findings showed:
• The majority of respondents seek yoga and meditation retreats
• The Maldives, Bali and Thailand are the most desired destinations
• Almost half of the respondents (48.7%) use Instagram to research a resort
The survey indicated 78% of respondents prefer all-inclusive packages that include accommodation, treatments, meals and activities in the one price.
9 out of 10 wellness travellers are more likely to book retreats that market plastic-free policies.
Compare Retreats founder and editor-in-chief, Dervla Louli Musgrave says figures indicate wellness tourism is a US$500 billion market. And forecasting suggest earnings from wellness will exceed US$800 billion by 2020.
'Wellness' is the fastest growing segment of the tourist market.
Given these boom conditions, Musgrave says it is "critical retreat owners and hospitality professionals address the preferences and needs of wellness travellers."

PHOTO: Six Senses Uluwatu, Bali