Southeast Asia
Australia awards highest honours to Tham Luang cave rescuers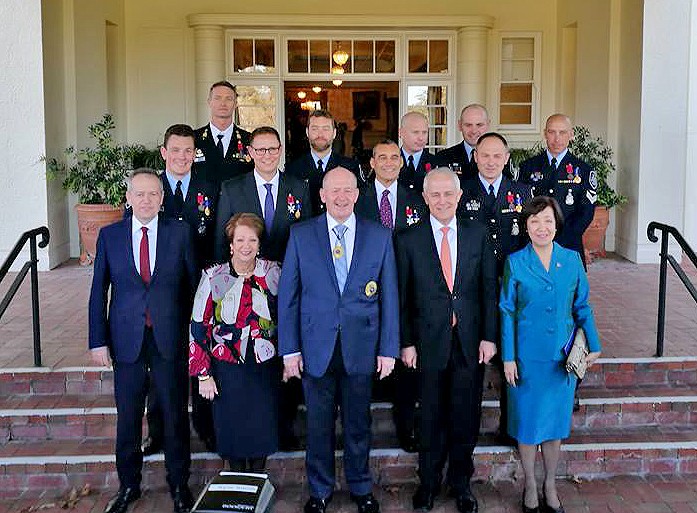 PHOTOS: Tim Shaw, 2CC
Australian members of the Tham Luang cave rescue team, including Dr Richard Harris and Craig Challen, have been congratulated by the Australian Prime Minister Malcolm Turnbull after receiving the Order of Australia and the Star of Courage at a function at Government House in the Australian capital Canberra today.
Cave diving medical specialists, Richard Harris and Craig Challen, along with seven other Australians, were rewarded for their courageous roles in rescuing the 12 team members and their soccer coach from the cave near Chiang Rai with bravery medals and Australia's highest civilian honours.
The ceremony was overseen by the Australian Governor General with Australia's Ambassador to Thailand and the Thai Ambassador for Australia in attendance.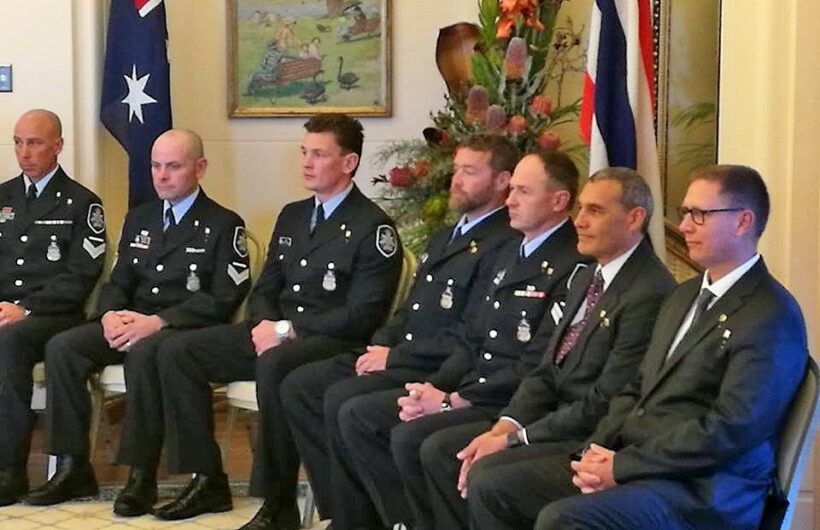 "Prime Minister, Ministers, Leader of the Opposition, ladies and gentlemen, my fellow Australians watching the broadcast and most importantly those being recognised by their nation today.
Of all the Australian values and human qualities we cherish, selflessness and courage stand in the front rank. We see it often within our wider community, among our emergency services, among our military forces. Recognising it in this manner is part of our modern practice, part of our perpetual duty.
We do so now, in the national capital, a few days after a globally known event at which our fellow Australians, along with Thai citizens and the men and women of other nations conducted a thrilling rescue of helpless young men, themselves strong and brave, and in doing so captivated the world.
To those recognised today, let me say that in gathering the information supporting this recognition, those who did the research reported two invariable elements of your responses:
First, that others involved did wonderful work;
Also, that you weren't exceptional, you were just doing your bit.
None of us will dispute the former. On the latter, we think that you were remarkable – skilful, tireless, compassionate and courageous. Your nation is so proud of you." – Governor General of Australia, Sir Peter Cosgrove AK MC.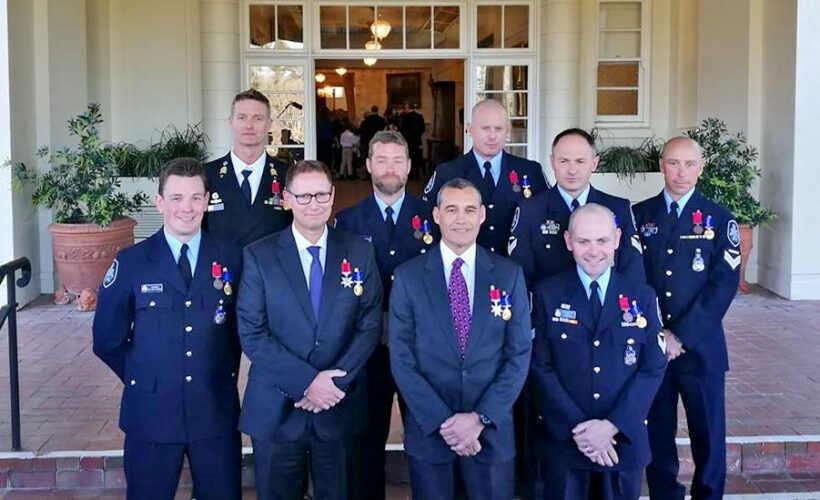 Medals were awarded to Chief Petty Officer Troy Eather, Acting Station Sergeant Robert James, Leading Senior Constable Kelly Boers, Detective Leading Senior Constable Benjamin Cox, First Constable Matthew Fitzgerald, Senior Constable Justin Bateman, Detective Leading Senior Constable Chris Markcrow, Dr Craig Challen and Dr Richard Harris.