Aid and rescuers pour into southern Laos to help flood victims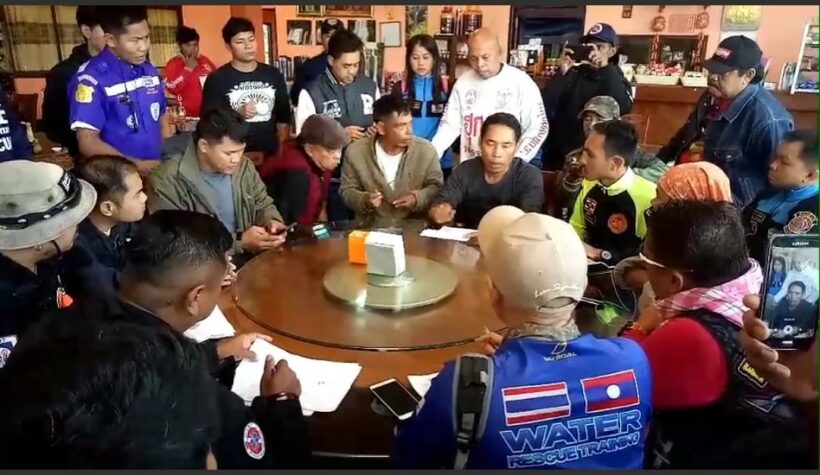 PHOTO: The Nation
Rescuers from Thailand and China are arriving at Laos' flooded southern district of Attapeu to assist local soldiers in search and rescue efforts following the collapse of a saddle dam belonging to a major dam construction project that caused massive downstream flooding. The dam broke its banks on Monday night.
Scores of Laotians remained on the missing list yesterday (at least 180 officially reported) while continuing heavy rains complicated the rescue efforts. Thai rescuers arriving in the area yesterday divided into two missions to assist the Lao units. The first mission was searching for 15 people missing around Ban Sai Don Khong, while the other was seeking to rescue some 700 villagers stranded in Champasak province and awaiting help. According to the South China Morning Post, China has also deployed rescue teams.
A 32-member medical contingent from the Chinese People's Liberation Army (PLA) was the first fully equipped international rescue team to arrive in the flood-hit area.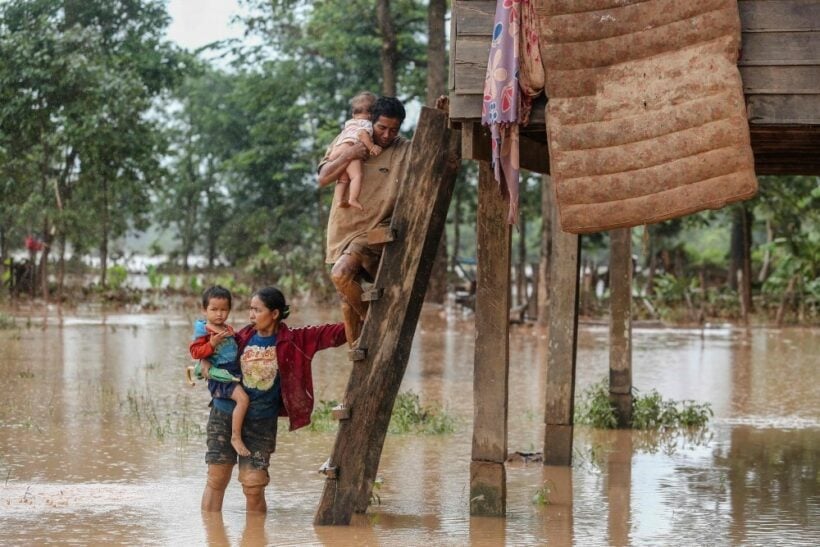 The affected area is suffering monsoon rains and cold weather. Food, clean water and clothes are urgently needed. Thailand's HRH Princess Soamsawali and HRH Princess Bajrakitiyabha through the Friends in Need Volunteers Foundation under Red Cross Thailand yesterday gave 2 million baht and 1,000 bags of survivor kits to flood victims in Laos.
Other Thai government agencies have also sent more than 10,000 survival kits as well as vehicles to Laos to provided assistance to the affected people. Teams have been deployed to survey the damage to transportation routes and to plan future restoration. Funds are also being raised by various agencies to support the flood victims.
The flood hit the villagers in southern Laos on Monday night when a saddle dam of the Xe Pian-Xe Namnoy hydroelectric dam now under construction collapsed. The project is a joint venture between Thai, South Korean, and Lao firms. The majority of the electricity generated was to be sold to Thailand.

SOURCE: The Nation
Keep in contact with The Thaiger by following our
Facebook page
.
Never miss out on future posts by
following The Thaiger
.


Find more SE Asian News courtesy of The Thaiger.

Broke? Find employment in Southeast Asia with JobCute Thailand. Rich? Invest in real estate across Asia with FazWaz Property Group. Even book medical procedures worldwide with MyMediTravel, all powered by DB Ventures.

Singapore's population contracts along with it's GDP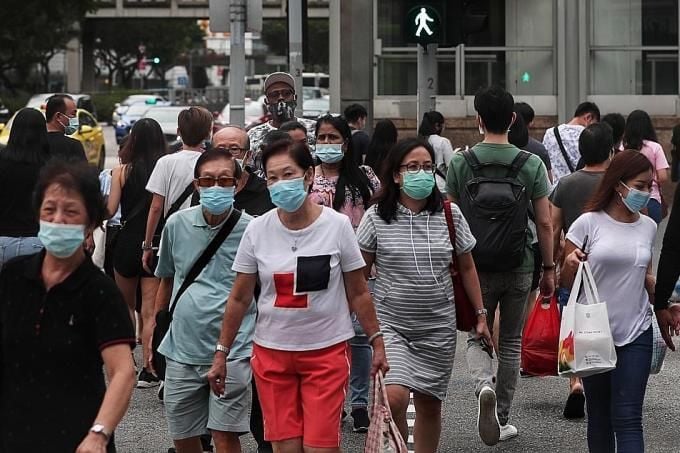 The little south east Asian island nation of Singapore, which has always punched way above its weight, with the fourth largest economy, but the biggest GDP per capita in the region, is getting smaller. Both its economy and population. The population of the Republic of Singapore is shrinking for the first time since 2003. Border closures and, mostly, job losses, are forcing 10s of 1000s of foreign workers back to their home countries.
Singapore's overall population dropped by nearly 20,000,000 people, or 0.3% of the population at the endow 2019, to 5.69 million people.
There's been a sharp drop in expats, down 2% to 1.64 million, and a smaller drop in permanent residents. At the same time, the Covid-19 pandemic has caused a number of citizens to return from overseas, swelling the numbers of locals slightly.
The annual report of Singapore's demographics notes that the transitions are nearly entirely due to the coronavirus outbreak. The report also says that there has already been an economic decline officially estimated between 5%-7% for 2020.
"These trends were largely due to Covid-19 related challenges, brought about by weak demand and travel restrictions. The government has been raising barriers for foreign hiring to preserve jobs for locals."
Singapore's non-resident population has surged 200% over the last 2 decades, fuelling mega population growth in the city-state with one of the world's lowest birth rates. If not for the influx of foreigners, Singapore would have been recording a net drop in population.
The rise of Singapore's middle class, and the 'trend' to hire domestic help, has caused an influx of low-paid migrants to act as nannies, maids, cleaners, drivers and construction workers. Many of these have either voluntarily headed back to their countries, mostly the Philippines, or been sacked.
National University of Singapore sociologist Tan Ern Ser notes that the decline in non-resident population is mostly due to the departure of work permit holders, who take up jobs which Singaporeans avoid in the first place. He says the trend probably signals some sectors of the economy are not doing well.
"The issue of foreigners in our midst cannot be addressed simply by cutting down their numbers, without negative consequences for our economy."
Meanwhile, Japan says it has made an agreement with SE Nations Singapore and Brunei to reopen their borders for newly arriving expats from next Wednesday and and other long-term residents from October 8.
Those eligible to travel will be allowed in on condition they self-quarantine for 14 days after arrival as a preventative measure against the spread of Covid-19.
Brunei and Singapore join 7 other ASEAN countries, including Vietnam and Thailand, with the new travel bubble with Japan. Japan still has a ban in place for the entry of travellers from 159 countries and regions. Japan's foreign minister Toshimitsu Motegi says the government is seriously considering how to restart travel back to Japan, both for business and tourism.
"We see the resumption of new entries (of foreigners) to Japan as an extremely important issue."
Japan already allows short-term business travellers from Singapore to enter the country without doing quarantine, on condition they take a test before they travel to Japan, then another when they arrive, can provide an itinerary of their stay and take preventative steps to actively socially distance during their visit.
SOURCE: trip.sg
Keep in contact with The Thaiger by following our
Facebook page
.
Never miss out on future posts by
following The Thaiger
.
Thailand seals its 2,000 kilometre border with Myanmar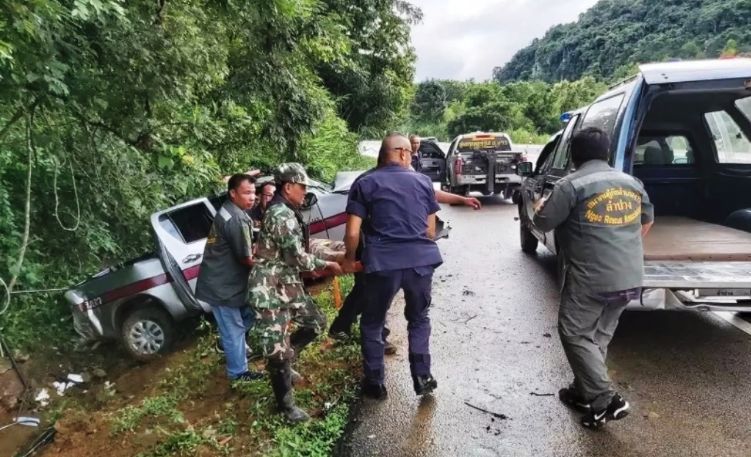 Thailand's Department of Disease Control remains on alert, and patrols increased along the Thai/Myanmar border, as Thailand's western neighbour continues to register a spike in new Covid 19 cases – between 430 and 670 people each day, over the past 4 days. The DDC director-general Suwannachai Wattanayingcharoenchai told Bangkok Post that Thai "business operators should stop hiring foreign workers, especially Myanmar people, to help prevent a second wave of Covid-19 infections in Thailand."
Myanmar's number of confirmed cases has now reached 7,177 with 129 Burmese succumbing to the virus at this stage. Yesterday the four national papers suspended circulation, waiting out the sudden surge of cases.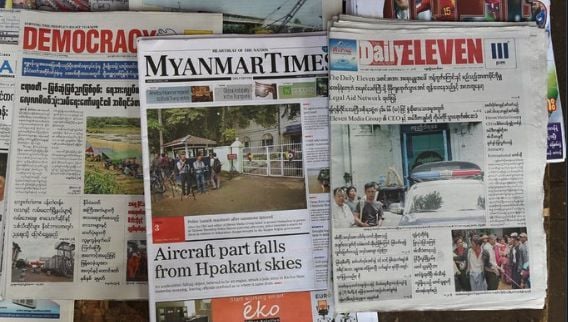 Further west, in Bangladesh, the country is registering 1,600 – 1,800 new cases per day, but falling, and India, which is still registering 75,000 – 97,000 cases per day (over the past week), is likely to surpass the US total in the next few months if the present case trends continue.
The fluid borders in the region continue to worry Thai officials who are scrambling to better secure the long border between Thailand and Myanmar, which runs from Chiang Rai in the north to Ranong in the south. Even Malaysia, to the south of Thailand, has had a recent spike of new cases, some of the outbreaks in the northern Malay state of Kedah which shares Thailand's southernmost border.
Myanmar's largest city, Yangon, is now in a deep lockdown, including directing people to stay home, except for emergencies or to buy food, most schools around the city are now closed and residents are not allowed to visit neighbour's homes and 2 people outside is considered a 'gathering'.
Meanwhile the border checkpoints have become busy where Burmese are trying to cross into Thailand as fears sweep their country about the rise of the cases. The DDC chief says that "tough legal action will be implemented against those found to be involved in human smuggling gangs".
Yesterday a Burmese teenager, living near the Thai-Myanmar border tested positive for Covid-19. The 17 year old boy tested positive for Covid-19 last week in Myanmar's Payatongsu district, about 5 kilometres from the Three Pagodas Pass checkpoint bordering Kanchanaburi. The Pass, and the border zones around it, are a fluid mix of Thai and Burmese locals doing day-to-day trade. The teen started having symptoms on September 11 and tested positive a week later.
In another case, a 2 year old Burmese child tested positive for Covid-19 after leaving Thailand. A report from Thailand's Ministry of Public Health Disease Control Department says the child most likely contracted the virus while travelling from Thailand to Myanmar around September 4 to September 10. The family travelled to Mae Sot and entered Myanmar through natural passageways. 2,635 people in Mae Sot tested negative for Covid-19.
In some border districts, police have placed barbed wire along the leaky jungle border to deter people from crossing the 2,000 kilometre-long border illegally. Security has increased and dozens of migrants have been arrested in the past month for trying to cross into Thailand illegally. Even volunteers have stepped up to patrol the borders. No migrants arrested for allegedly crossing the border have tested positive for the virus at this stage.
SOURCES: Bangkok Post | Reuters | Chiang Rai Times
Keep in contact with The Thaiger by following our
Facebook page
.
Never miss out on future posts by
following The Thaiger
.
Myanmar's Covid-19 spike causes mass lockdowns as Thai authorities scramble to seal the border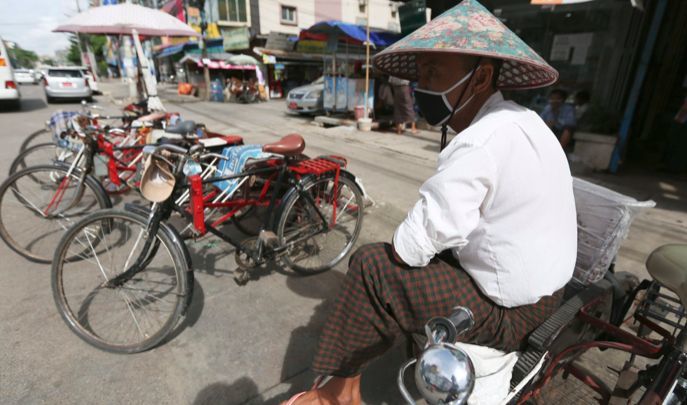 Myanmar is currently suffering a wave of Covid-19, causing concern in Thailand as its western border authorities bump up security measures and patrols. Burmese authorities have been introducing increasingly draconian restrictions to control the sudden spread of the virus over the past 4 weeks. Whilst the case load is still relatively small, the concerns are focussing on the porous western borders of Myanmar onto adjacent Bangladesh and India, as well as the spike in cases in the largest city Yangon. The current rise in cases originally broke out in the western Rakhine state and the city of Sittwe about a month ago.
Yangon is now under lockdown as the city is quickly turning into the country's hotspot of Covid-19.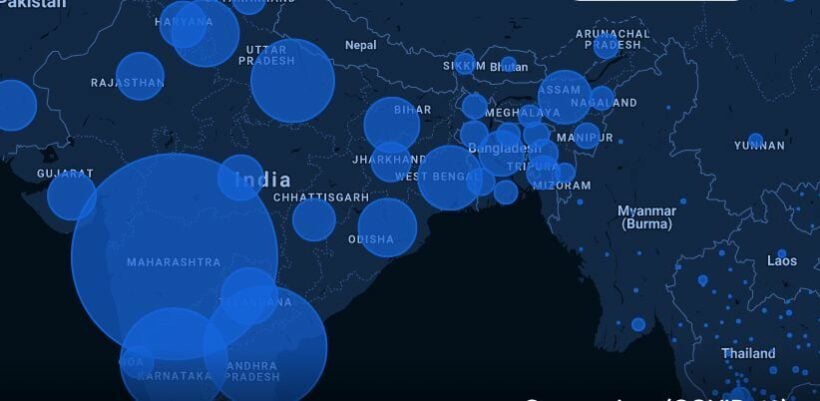 GRAPHIC: Google
Yangon's lockdown rules have paralysed the city. Almost all its businesses are closed, with the exception of essential services, and people must have a permit from their district administration to attend work.
All domestic travel – buses, taxis, trains, planes – is now shut down and the country's schools are closed. Even driving a car around Yangon at the moment requires a permit from the city administration. When it comes to food, only one person is allowed to leave the home at a time and exercising outside is not allowed. Even if there's a medical emergency only 2 people may leave the home but must have permission from their district administrators. Residents are not allowed to visit neighbour's homes and 2 people outside is considered a 'gathering'.
Of course everyone must wear a face mask whilst outside and in public places.
Curfews remain in place in most areas and checkpoints have now been set up around the region. Even the public service has been told to remain at home and work remotely until further notice. Some parts of Yangon are now under even harsher lockdowns with a 'Chinese style' lockdown where people are not permitted to leave their home for any reason at all the aid workers patrol the area handing out supplies and food. (When the city of Wuhan and the state of Hubei were locked down in the earliest phases of the Covid-19 virus, the lockdowns were similarly draconian, and ultimately effective)
There were 610 and 6 new deaths in the past 24 hours. Yesterday 671 new cases of Covid-10 were reported, the biggest spike, by far, since the outbreak began. The cumulative total number of infections is now 5,541 while the death toll remains at 92 people.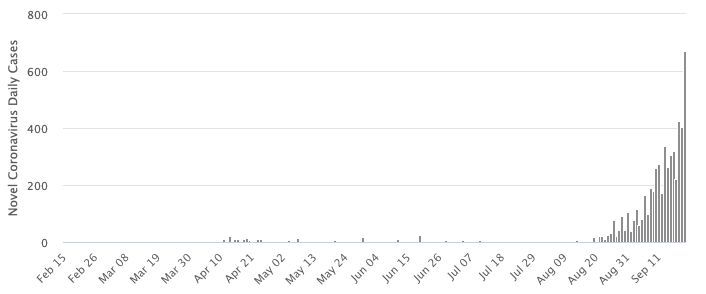 GRAPHIC: Worldometer.info
Across the border, in Thailand, officials have increased checkpoints and border patrols along the long and leaky jungle border region. Thais living along the border are being asked to report strangers and minimise their movement around the border zones, traditionally busy local hubs for trade. Thai officials fear there will be a migration of Burmese trying to flee the country as the crackdown on movement causes panic in the country.
In a predictable explanation about a recent case of a 2 year old Burmese child who tested positive for Covid-19 after leaving Thailand, Thai health authorities now say the child "may have contracted the virus while travelling from Thailand to Myanmar".
The health department says they speculate that the child "was exposed to the virus while crossing the border from the Mae Sot border district in Tak to Myanmar's Myawaddy town". The child's parents worked in Ayutthaya, Central Thailand, and quit their jobs last month. The department says the infant probably contracted the virus around September 4 – 10 while the family was travelling. The family crossed unofficial passageways, not passing through a checkpoint, into Myanmar. News website Xinhua claims it was an "apparent intent to evade anti-pandemic measures at the Mae Sot border checkpoint."
SOURCES: Pattaya News | Xinhua | Reuters
Keep in contact with The Thaiger by following our
Facebook page
.
Never miss out on future posts by
following The Thaiger
.