Video Report: Phuketians see first solar eclipse of 2016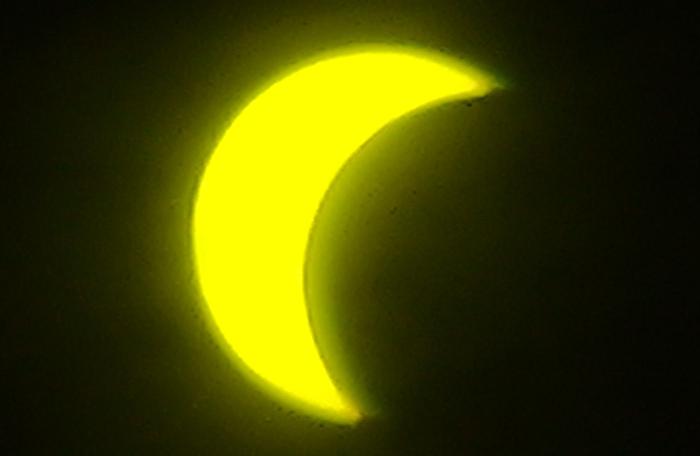 PHUKET: Phuketians were treated to a rare celestial spectacle this morning as the sun and moon crossed paths between 6:20am and 8:40am to create the first solar eclipse of the year.
Observers in parts of Indonesia were able to see a total eclipse lasting for about four minutes, as the moon completely blocked out the sun – an event so rare that it is only usually seen once every 360 years from the same location.
However, for sky watchers in Phuket, it was a partial eclipse, with the moon covering only about 60 per cent of the sun. Nonetheless, the eclipse over Phuket was an amazing event and unique in that the date marks the first supermoon of the year; when the moon is at its closest point to the earth in its annual cycle.
Only those located in the path of the Moon's shadow (umbra) can see a total solar eclipse. The moon's umbra is only a few hundred kilometers wide and travels eastward at about 1,056 mph (1,700 km/h). Because of this, even though solar eclipses happen about two to five times a year, not many people are able to witness them.
— Nick Davies
UPDATE: Search for Filipinos lost off Freedom Beach, Phuket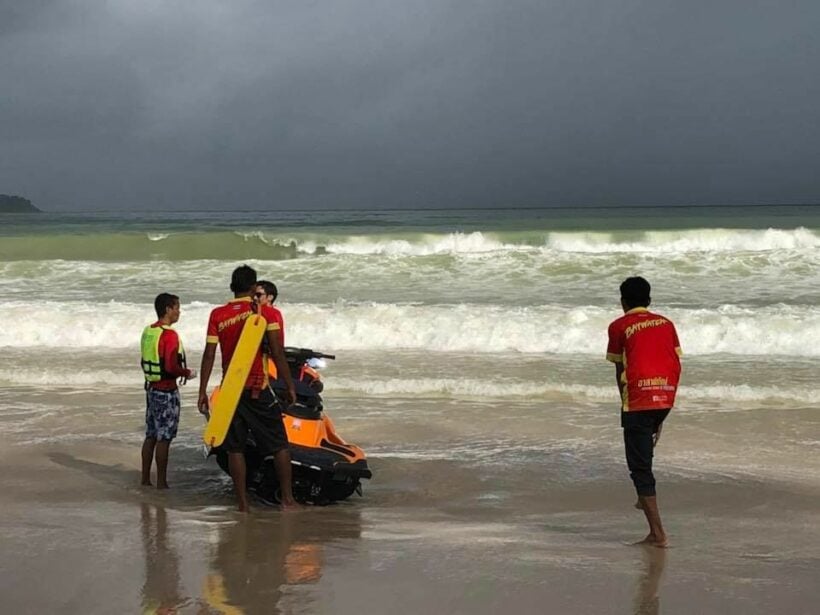 PHOTO: siangtai.com
Officials are still trying to push on with a search for two Filipino tourists who were washed out to sea by waves at Freedom Beach in Phuket last night around 5pm. With nearly 24 hours having passed since the pair's disappearances grave fears are now held for their survival.
Conditions have been quite rough and squally for most of Thursday. Freedom beach is also bordered with rocky cliffs making searching difficult north or south of the shores of the beach.
12 Filipino tourists were visiting the Beach, between Patong and Karon on the island's west coast, and were playing in the shallows despite quite strong winds and big waves.
Lifeguards from the nearby Patong Beach and rescuers from the Kusoldham Phuket Rescue Foundation rushed to search for the two but the search had to be called off due to the failing light and the waves up to 2 metres.
Patong Bay Watch volunteers resumed the search this morning in two boats. There has so far been no sighting of the two missing Filipinos.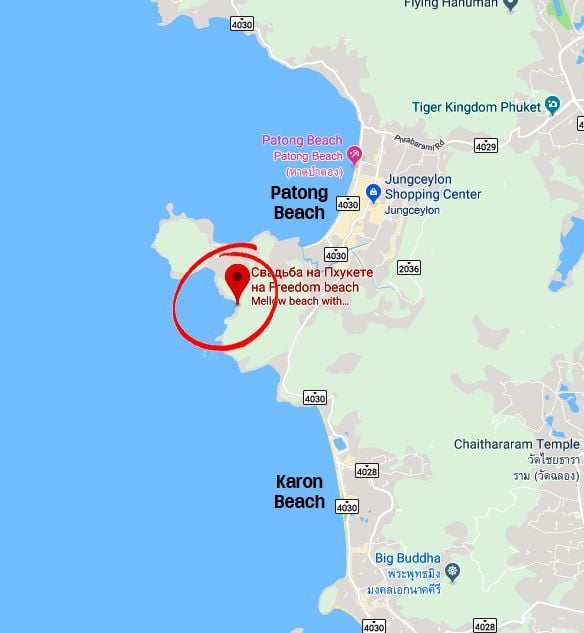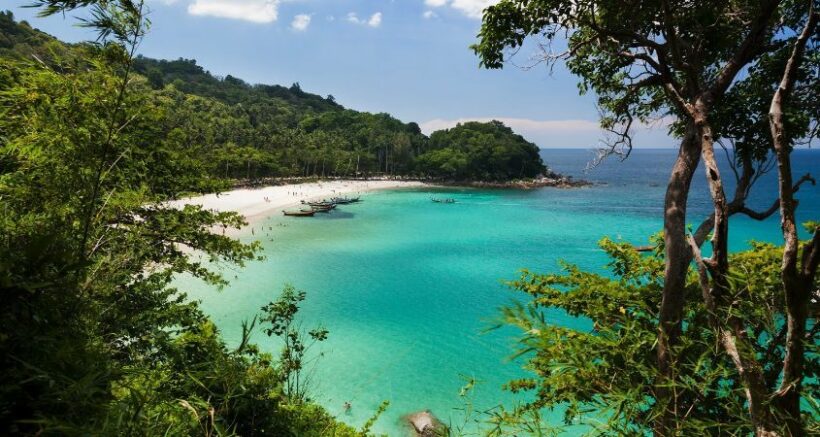 Freedom Beach in much better weather
Fire destroys 12 shops in Patong market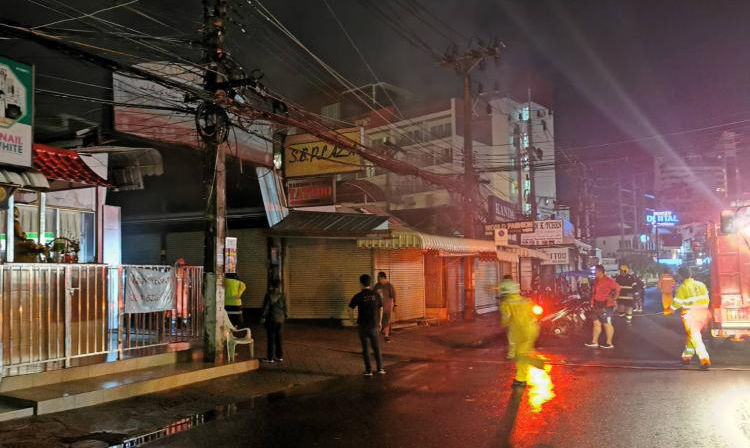 PHOTOS: Siam Rath
A fire at a market in Patong early this morning has caused damages estimated at 1 billion baht in value. Five fire trucks raced to the scene at the SB Plaza on Rat-U-Thit road at about 2am. It took firefighters an hour to bring the fire under control.
12 shops were destroyed. No one was injured in the blaze.
At this stage police speculate that the fire was caused by an electrical short-circuit. It was raining sporadically last night.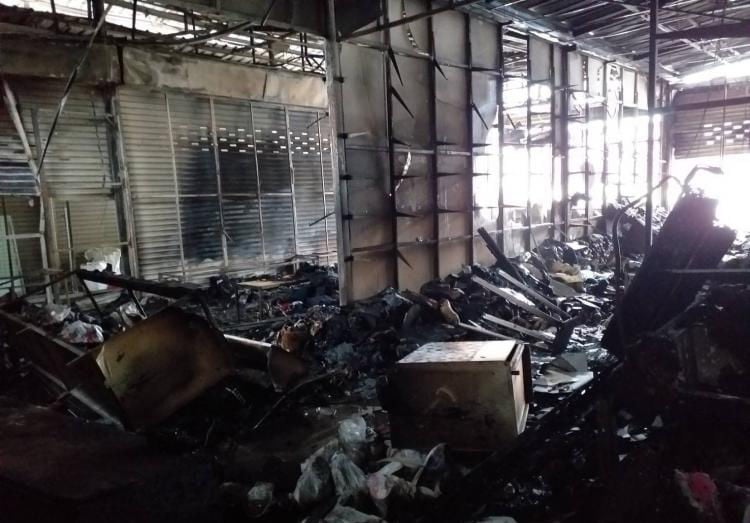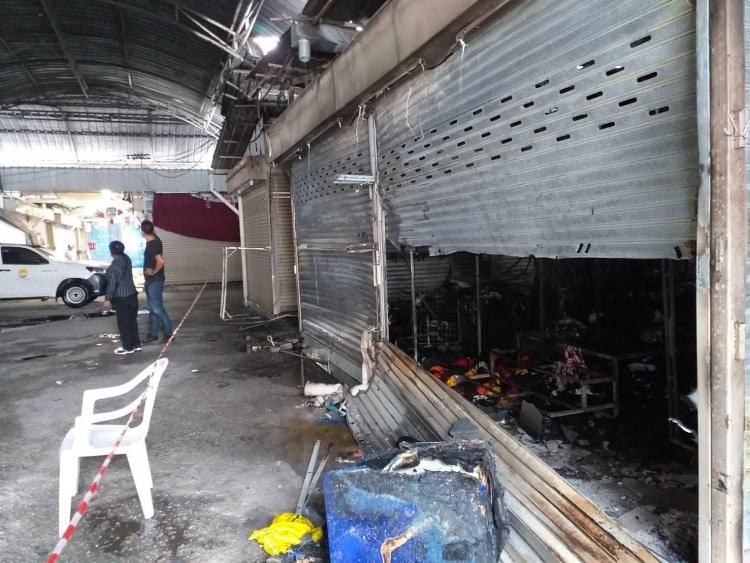 TMD issues a new weather warning for tropical storm Danas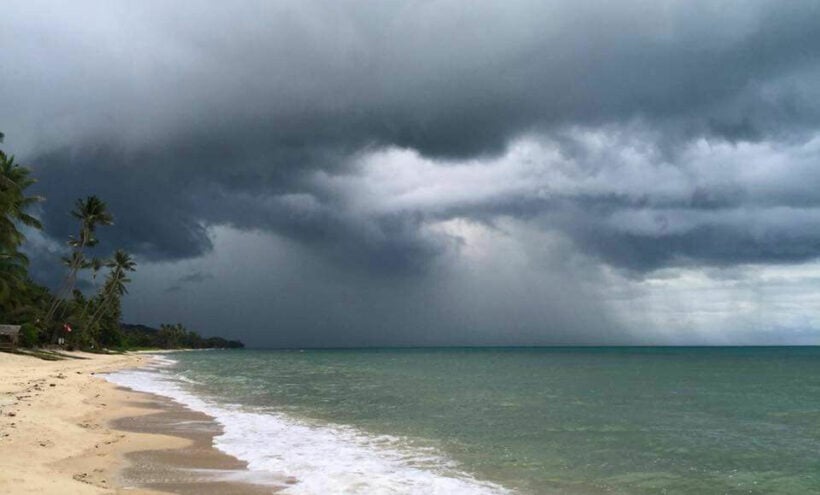 The Thai Meteorological Department has issued another warning about tropical storm Danas since saying it's on the move, from the Philippines' Luzon, north and north-eastward into the East China Sea. The storm appears headed for Taiwan and likely to dump plenty of heavy rain on the way.
The storm is 'sucking' in moisture from the Indian Ocean across southern Thailand, causing additional rain in the southern and central provinces.
The influence of DANAS will intensify the monsoon across the Andaman Sea and the Gulf of Thailand on July 18 and 19 brining outbreaks of heavy rain to the South, the East and the lower Central regions of Thailand.
"People should beware of flash floods and water runoff, according to the warning."
TMD advises that all ships proceed with caution, and small boats remain ashore.
Possible isolated heavy rains are forecast for…
July 18
Kanchanaburi, Ratchaburi, Lop Buri and Saraburi, Sa Kaeo, Chon Buri, Rayong, Chanthaburi and Trat, Chumphon, Surat Thani, Nakhon Si Thammarat, Phatthalung, Songkhla, Pattani, Yala and Narathiwat, Ranong, Phang Nga, Phuket, Krabi, Trang and Satun.
July 19
Kanchanaburi, Ratchaburi, Lop Buri and Saraburi, Rayong, Chanthaburi and Trat, Phetchaburi, Prachuap Khiri Khan, Chumphon, Surat Thani, Nakhon Si Thammarat, Phatthalung and Songkhla, Ranong, Phang Nga, Phuket, Krabi, Trang and Satun.