Royal Phuket Marina goes on the market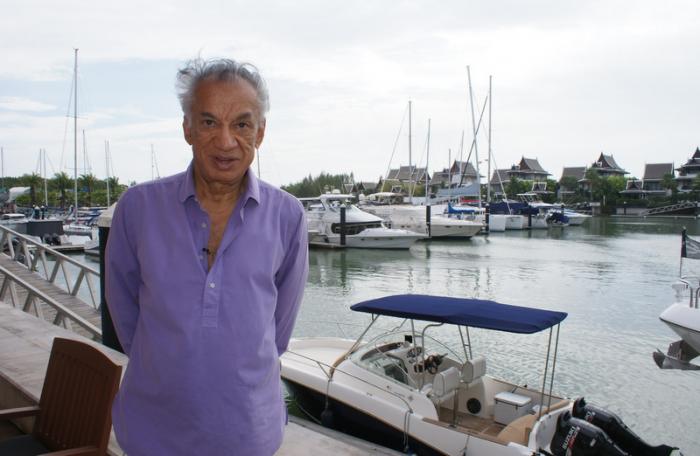 PHUKET: Royal Phuket Marina (RPM), one of Phuket's largest marina and lifestyle developments, is up for sale, the company announced this morning.
Following serious interest from an international buyer, RPM Chairman Gulu Lalvani has decided to officially put the development on the market, the company announced. As exclusive adviser to the proposed sale, JLL Hotels & Hospitality Group will handle the sale through an 'expression of interest' campaign closing September this year.
"Royal Phuket Marina is my passion and since opening over 10 years ago I have worked tirelessly to promote yachting in Thailand and make it a leading waterfront destination in the region. With still so much untapped potential, I am keen to find a buyer who can take RPM to the next level and realize my dream of making this property a world-class integrated lifestyle destination," said Mr Lalvani.
The announcement follows on the heels of a Department of Special Investigations (DSI) inspection of RPM at the end of May for alleged mangrove encroachment (story here).
"At this stage, based on our aerial photography, I am standing right in the mangrove forest, according to our map and aerial information," said DSI team leader Sakda Wichiansin while inspecting the land at the RPM.
However, RPM Managing Director Sarayuth Mallam insisted that the land was legally owned by the company.
The announcement of the sale has surprised some industry analysts, as just over a year ago RPM announced a 5 billion baht investment plan, including two hotels, a low-rise condominium development, a marina expansion and the addition of a state-of-the-art 'children's zone', with the aim to position RPM as a leading destination in Asia (story here). The master plan will carry over to the new owner should one be found.
"The property offers a number of value enhancement opportunities including the development of hotels, additional residential and entertainment facilities including a proposed world-class water park. The offering also has the potential for Board of Investment privilege allowing for 100 percent foreign ownership," said Aaron Desange, one of the JLL representatives appointed to handle the sale.
"Phuket's tourism market has been elevating for a sustained period of time and clearly Mr Lalvani is taking the opportunity to exit his investment at a favorable time," said Bill Barnett, managing director of hospitality consultants C9 Hotelworks.
"With the changing source markets, the RPM offering is dynamic. The potential to expand the facility with retail, commercial, and hospitality elements makes strong commercial sense. I believe we are seeing Phuket evolve into a broader attraction for foreign direct investment," he explained.
Mr Lalvani insists that 'nothing has changed' and it remains business as usual at RPM for all residents, clients and stakeholders.
Keep in contact with The Thaiger by following our
Facebook page
.
Transport Company interprovincial bus services to the South remain suspended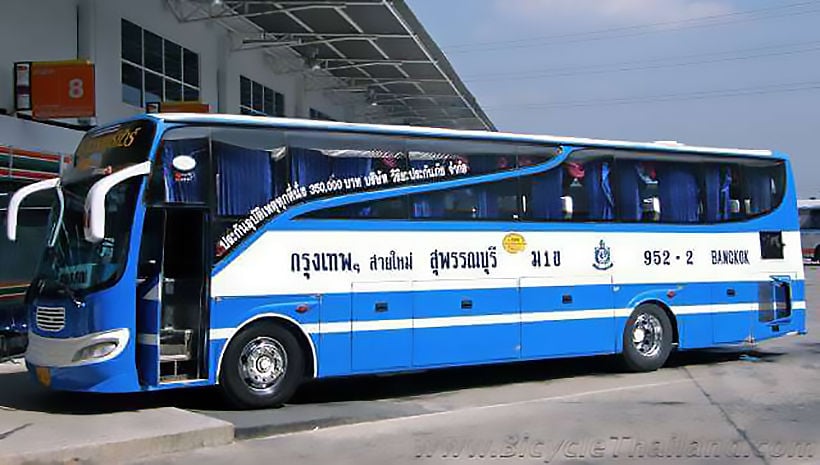 Transport Company, Thailand's interprovincial bus company, announced this week that it is continuing its suspension of all services to the southern provinces as the country will be under the state of emergency until June 30.
It did not say when services will resume. The company was expected to resume services from Bangkok to Koh Samui, Phuket and Trang from June 1.
The Cabinet decided on Tuesday to extend state of emergency in line with measures to control the spread of Covid-19.
Transport Company announced in April, when the national curfew came into force, that services on routes longer than 300 kilometres would remain halted nationwide until further notice.
Services on routes under 300km operated by minibuses are still allowed, from 5am-4pm, and parcel services can operate from 5am-8:30pm.
The decision is in line with the decision of the Centre for Covid-19 Situation Administration to maintain the night curfew, from 11pm-3am, and discourage travel between provinces to restrict the spread of the virus.
SOURCE: Nation Thailand
Keep in contact with The Thaiger by following our
Facebook page
.
Chiang Rai quarantines 26 returnees from Phuket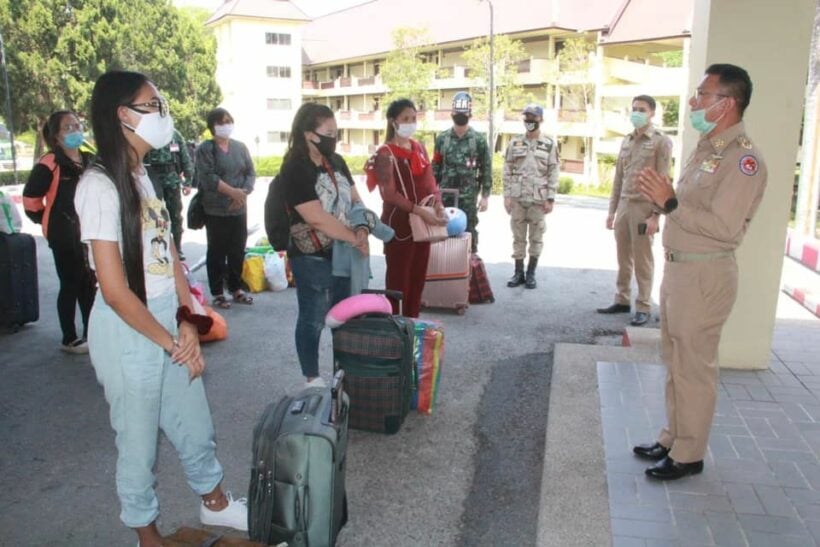 26 returnees from Phuket back to Chiang Rai arrived home on 2 passenger coaches today and were immediately placed in 14 day quarantine. The 26 arrived at the Wiang Indra Riverside Resort in Chiang Rai province (by the way, it looks VERY nice!).
The Deputy provincial governor of Chiang Rai welcomed them and asked them to adhere to the precautionary measures set by the health department. Thorough screening was reportedly conducted by Chiang Rai health officials and they were also reminded to eat only well cooked food, use a personal serving spoon when eating, wash their hands regularly, practice social distancing and most importantly wear face masks at all times.
Meanwhile a group of 400 Thais returnees from foreign countries were placed in state quarantine facilities in Chonburi province yesterday. 7 hotels in Pattaya City have been designated state quarantine facilities. The hotels have been approved by the health department for Thais returning from abroad. Around 2,000 returnees are now being quarantined there. Yesterday's 400 returnees, that had been stranded in Italy, Malaysia, Japan and Taiwan, arrived at Suvarnabhumi Airport before travelling to the quarantine facilities in Chon Buri.
Health officials today reported 11 returnees from overseas tested positive for Covid-19. The 11, 5 of them masseurs, raised Thailand's total cases to 3,065 since the outbreak began.
"We can say that there are no new locally infected Covid-19 cases as far as official reports are concerned. Even more, all the new cases reported daily were infected in other countries."
Of the 3,065 accumulated cases, 2,945 (96%) have recovered, with 14 more patients released over the previous 24 hours. Just 63 patients remained in hospital. The death toll remains at 57.
SOURCE: Chiang Rai Times
Keep in contact with The Thaiger by following our
Facebook page
.
Mayor's statement sparks hope Chonburi beaches may reopen soon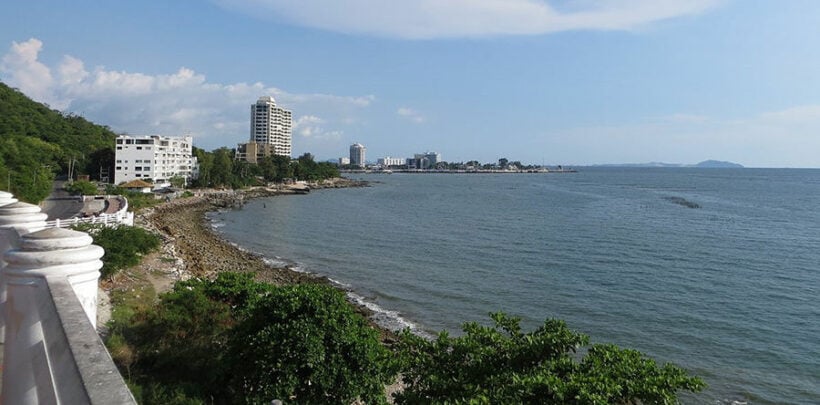 A Facebook post from the mayor of Saen Suk, home to the renowned Bangsaen beach, says beaches "may" reopen from June 1. (Before you ask, there is currently no official information on when Bangsaen, Pattaya or Phuket's beaches may actually reopen.)
Beaches in the eastern province of Chonburi were closed nearly two months ago as authorities enacted strict lockdown measures to control the spread of the Covid-19 virus. Chonburi has now had no new reported cases of the virus for more than 30 days and residents are getting antsy over the ongoing beach closures.
Authorities continue to state that the closures are to prevent unlawful gatherings and the risk of people travelling from nearby provinces, such as Bangkok, thereby causing a second wave of infections. Bangkok has the highest number of Covid-19 cases in the country. Despite this, local expats and Thais are demanding that Chonburi's beaches be reopened, particularly in light of this happening in other resort areas such as Hua Hin.
The Pattaya News reports that Bangsaen beach reopening does not necessarily mean Pattaya's beaches could also reopen as that decision lies with Pattaya's civic officials. Despite Pattaya not having any new reported cases of the virus for over 40 days now, Pattaya City Hall authorities remain concerned about mass gatherings, the consumption of alcohol and the risk that social distancing measures would not be adhered to were they to reopen the city's beaches.
SOURCE: The Pattaya News
Keep in contact with The Thaiger by following our
Facebook page
.