Phuket fishing boats vow to remain ashore amid strict regulations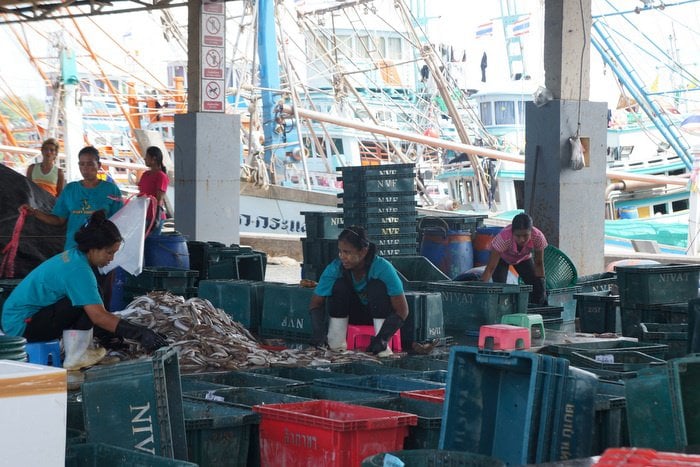 PHUKET: Commercial Phuket fishing boats have vowed to remain ashore rather than be netted by officials and charged for Illegal, Unreported and Unregulated (IUU) fishing practices.
"We requested that the government relax the strict measures being enforced on us. However, they refused," Somyos Wongbunyakul, president of the Phuket Fishing Association, told the Phuket Gazette.
"The new regulations began on July 1 – no excuses. We have no choice but to stay ashore."
Mr Somyos confessed that many fishing vessels knowingly participate in illegal fishing practices, but argued that it was necessary to sustain a profit margin.
"For example, certain fishing permits allow one boat to use one net. However, this can't catch enough fish, so we use a duel-trawler system with just one net," Mr Somyos explained.
"We are aware that it is illegal, as we don't have permission to be fishing in this way – but what can we do?"
The move by fishermen in Phuket and 22 other provinces in Thailand follows the European Union issuing Thailand a 'yellow card' in April and threatening to boycott fish exported from the Kingdom.
Thailand was given six months to implement a tailor-made action plan to tackle the issue.
"As a result of a thorough analysis and a series of discussions with Thai authorities since 2011, the Commission has denounced the country's shortcomings in its fisheries monitoring, control and sanctioning systems and concludes that Thailand is not doing enough," read the EU statement.
Karmenu Vella, European commissioner for the environment, maritime affairs and fisheries, noted that it was the EU's "rigorous policy on a harmful practices such as illegal fishing, together with our genuine capacity to act" that was paying off.
"I urge Thailand to join the European Union in the fight for sustainable fisheries. Failure to take strong action against illegal fishing will carry consequences."
The warning ushered in the strict Port In-Port Out policy, which demands that fishing vessels prove compliance with a number of regulations as they enter and depart ports, with some variation depending on their size. The following is to be checked: ship registration, ship's licence, ship's captain certificate, ship's engineering certificate, radio licence, radio use certificate, fishing permission (which dictates what equipment can be used), logbook, captain identification card, steersman identification card, engineer identification card, crew registration (crew list), crew working permit (the pink card), employment contract and safety equipment.
The 15 implemented practices are part of ensuring sustainable fishing practices for Thailand, Wansiri Rongrong-muang, program consultant of the Environment Justice Foundation (EJF), told the Gazette.
"The problem of illegal fishing in Thailand has been going on for more than 30 years. In 1980, Thailand created regulations that limited the number of otter trawlers allowed to fish in Thai waters," Ms Wansiri said. "However, officers did not strictly enforce the law, allowing illegal fishing to continue, at least until the Port In-Port Out campaign."
Illegal fishing in Thailand can be broken down into three types: breaking a restriction in a fishing permit by using other equipment; fishing too close to shore; and fishing in prohibited national parks or marine sanctuaries.
"If Thailand successfully implements the regulations, it will bring a great deal of benefits to all of us, especially when we consider our natural resources," Ms Wansiri said.
Ms Wansiri explains that the regulations would allow marine animals to have more successful breeding seasons, which would eventually lead to fishermen having larger catches.
"I hope that the government strictly enforces the new regulations. Such actions will clear Thailand of the EU yellow card. And above all, natural resources and all marine animals will have strong life cycles, as they will not be bothered by illegal fishing," she said.
Mr Somyos, however, pointed out that the six-month time line was unreasonable, especially given that it took South Korea and the Philippines about 18 months to clear themselves of EU yellow cards.
"This is not fair. The government can't do this to us. They never listen to us, only see us as bad men or thieves," Mr Somyos said. "Why don't they discuss extending the deadline with the EU?"
On Tuesday, ahead of a Wednesday meeting between relevant officials and fishermen in Phuket, the door to an extension was slammed shut by Prime Minister Gen Prayut Chan-o-cha.
"If the trawlers won't go offshore, so be it, and if they break the law, prosecute them. We have let this problem continue for far too long, because previously we could not act tough against people hit by poverty. But today we follow the law unconditionally," PM Prayut said.
Mr Somyos vowed on Wednesday to expedite the process for getting ships cleared. However, he explained the stiff penalties were not worth the risk of attempting to fish.
"We do not want to risk being fined 100,000 baht per fishermen, one year in prison or both. Staying ashore really is the only option we have," Mr Somyos said.
The business sector has voiced support for the government's handling of the IUU issue to guard against the EU's ban on seafood imports from Thailand, and is calling on the authorities to speed up
measures to meet the IUU deadline for initial appraisal, which is scheduled for August, reported The Nation.
Middlemen and smaller businesses in Phuket expect to be hit by the docking of so many fishing vessels. However, many believe that as long as the issue isn't prolonged, they will survive.
The owner of Kruvit Raft, a well-known seafood restaurant, acknowledged that she would adjust how she sources fish.
"If the fishing boats don't go out, it will surely affect us as we buy from them daily," Ampa Chooaksorn said.
"However, we will just have to purchase more fish from fish farms and consider cutting a few species from the menu.
"It will affect many people, but I'm sure everyone will continue running their businesses as best as possible."
Yongyuth Taengudom, a Phuket fishmonger who redistributes seafood to hotels and businesses on the island, is sure that the government was taking the best course of action.
"I'm just a middleman. If we don't have fish from the boats for a month or two, I can stay busy. However, I am worried about the fish processing plants and how it could affect them – especially as they most likely already have obligations for orders that they must fulfill," Mr Yongyuth said.
Mr Yongyuth did voice his concern about how the fishermen will survive financially if the boats no longer leave port.
"If it isn't taken care of quickly, there could be a number of consequences," he said.
— Chutharat Plerin
Keep in contact with The Thaiger by following our
Facebook page
.
Never miss out on future posts by
following The Thaiger
.
Phuket workshop helps residents cope with high stress brought on by the economic crisis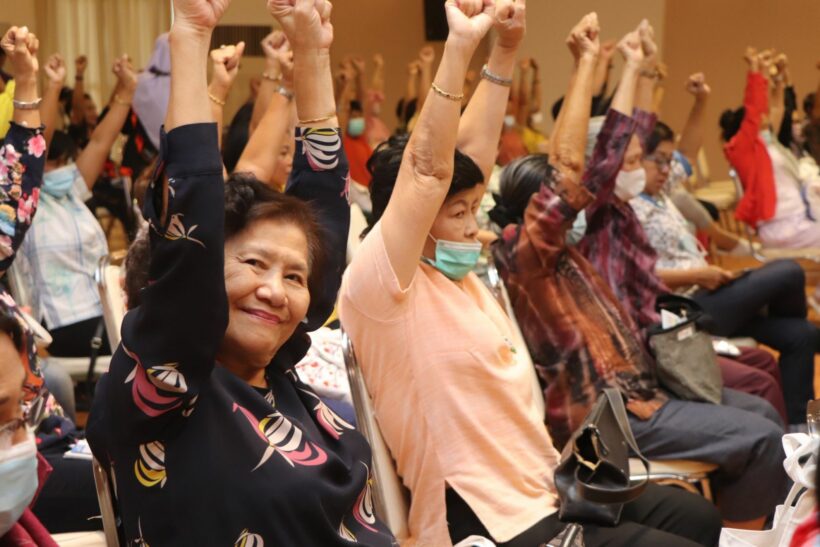 Hundreds of residents in Phuket's Wichit subdistrict attended a workshop focused on reducing stress from to the pandemic-induced economic crisis. A psychologist was even on site to help those who had extreme mental stress and a Buddhist monk taught meditation techniques to reduce physiological effects of stress.
The event was planned in response to an online survey conducted by the municipality asking residents about how much stress they were experiencing from the economic climate. They found that some residents had serious stress issues brought on by the pandemic and financial problems, according to Wichit Mayor Kreetha Chotiwichphiphat.
"The loss of income due to the economic crisis brought on by the Covid-19 situation has resulted in some people in the area suffering serious stress, which can lead to serious mental health issues."
Around 350 people attended the event. The mayor says it was the first step in caring for the residents' mental health. Local officials plan to hold similar workshops in the future.
"It was a good opportunity for people to realise the importance of mental health and to learn techniques of how to deal with stress, which will help people to maintain their physical health and avoid developing mental health problems."
SOURCE: Phuket News
Keep in contact with The Thaiger by following our
Facebook page
.
Never miss out on future posts by
following The Thaiger
.
Phuket's Soi Dog Foundation opens Humane Education Centre at Mai Khao shelter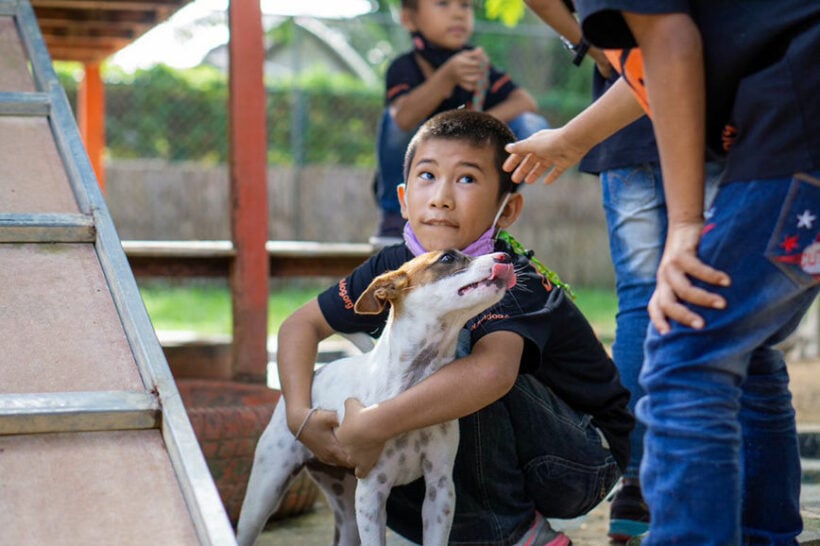 The Soi Dog Foundation has officially opened its Humane Education Centre, the first of its kind in Thailand dedicated to the welfare of stray animals. The centre, located at the Soi Dog shelter in northern Phuket, forms part of the foundation's Humane Education program. Rolled out in 2017, the program sees a team visit Thai schools to teach the next generation the basic principles of animal welfare and promote empathetic attitudes towards both owned pets and free-roaming strays.
The program has reached a total of 15,058 students and 861 teachers to date. With a dedicated classroom as well as educational tools and resources now on site at the shelter, Soi Dog will be able to expand the programme and reach an even greater number of young minds.
Co-founder and president of Soi Dog Foundation International John Dalley said, "The cornerstones of what we do – what I believe very firmly are the answers to the stray dog problem throughout Asia – are large-scale sterilisation of stray dogs and cats and education of, particularly, the next generation.
"We see all the time the problems that are being caused through us not respecting the environment and not respecting the other animals with whom we share this planet. That's why education is so important."
John also thanked the supporters and donors who made the construction of the centre possible. After cutting the ribbon, the students filed into the brand-new facility for the very first on-site class – a fun and interactive hour of roleplaying, brainstorming and problem solving.
Humane Education Manager Nuttawut "Film" Kumngern. said… "We want to encourage kindness toward animals, especially free-roaming dogs and cats, and teach youngsters to be responsible pet owners. This will sustainably reduce animal cruelty and pet abandonment."
"We hope to one day see animal welfare incorporated into the curriculum in Thai schools, and our education centre is a great start."
Soi Dog is ready to welcome school groups from Phuket and other provinces to the centre which can accommodate up to 40 students at any one time. Schools interested in participating are encouraged to email film@soidog.org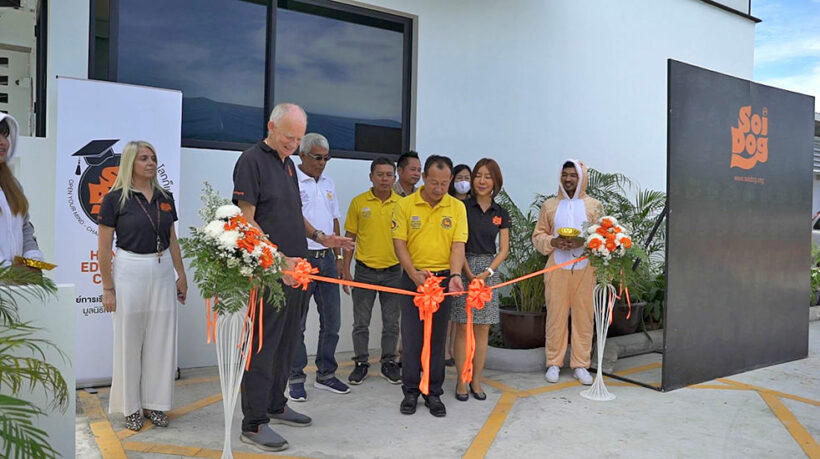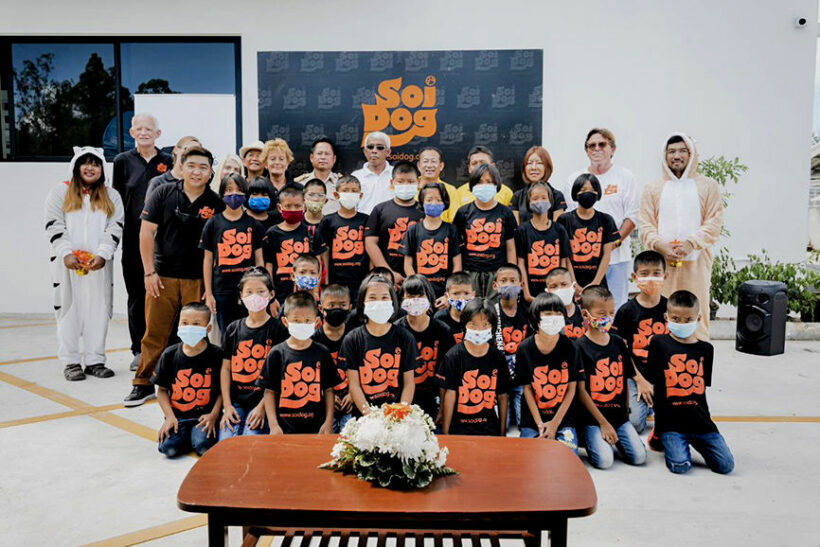 Keep in contact with The Thaiger by following our
Facebook page
.
Never miss out on future posts by
following The Thaiger
.
Police have yet to investigate illegal hiring of foreign teachers at international school in Phuket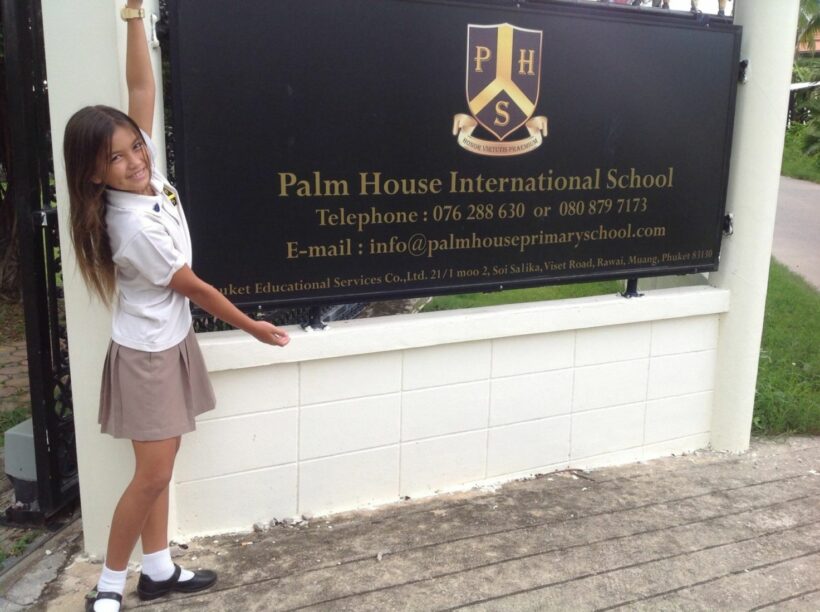 Chalong police in Phuket say they have yet to start investigating the illegal hiring of foreign teachers at an international school in Rawai, south of the island. Palm House International School allegedly hired foreign teachers illegally in which 2 were arrested by Phuket Immigration police on November 4.
Somkiet Sarasin, the leading investigator of the case, says the 2 Brits were informed that police were processing a charge of working illegally in the country against them, in which both denied the charges. Somkiet says the 2 were released on bail, but did not confirm the amount of bail that was set by the police.
"They are still staying in Thailand. I am not worried. I have their passports. I am not available to explain [any details] because the investigation is still ongoing."
"This is normal for an investigation when the suspects deny the charge against them. I have to check more information against their claims. This case will probably be concluded next month."
However, the investigation has yet to begin, with Somkiet saying he has not even questioned the owner of the school, despite his claims the case would be finished next month.
"The investigation into the school will take time. The investigation into the two British people must be finished first."
Such allegations of foreign teachers working illegally have recently been in the news after Sarasas Witaed Sainoi Pitiyakarn School, in the central province of Nonthaburi, saw 7 foreign teachers probed for being hired illegally. That school, along with others in its private network, made nationwide news after CCTV caught a Thai teacher hitting, pushing and dragging a young student in the classroom. Such widespread violence against students has long been a sad component of many Thai schools, in which some of the teachers are unqualified and unlicensed to teach, but are hired anyway.
SOURCE: The Phuket News
Keep in contact with The Thaiger by following our
Facebook page
.
Never miss out on future posts by
following The Thaiger
.