Phuket Poll: Do you trust the Thai police?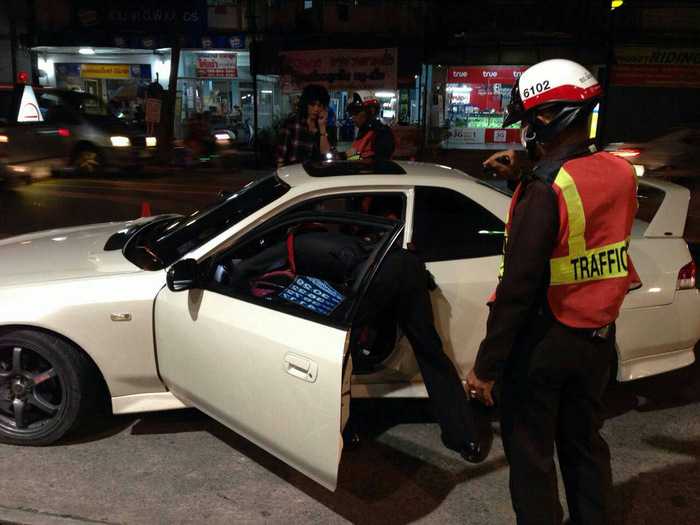 PHUKET: The Royal Thai Police force is fighting off a barrage of slurs to its reputation to the extent that even the Tourism Authority of Thailand (TAT) has recognized the problem as its top "Health & Safety" concern for tourists (here).
The recognition comes amid headlines of the ongoing corruption investigation centered on former Central Investigation Bureau (CIB) chief Pongpat Chayapan, who was found with cash and valuables from unexplained sources to the tune of 2 billion baht (story here).
That scandal came hot on the heels of allegations of police brutality in the Koh Tao murder investigation (story here) and widespread claims on Thai social media of a cover-up by police to protect a local government official's family (story here).
The allegations of a cover-up were debunked by the suspect publicly taking a DNA test (story here), but the reaction online plainly highlighted how many Thais didn't trust the investigation.
Here at home, Phuket Immigration has yet to answer claims of money being extorted from foreigners at the Patong office (story here).
Meanwhile, the Public-sector Anti-Corruption Commission (PACC) has yet to reveal its findings in a case focusing on allegations of Chalong Police officers extorting money from dive industry operators (story here).
However, Governor Nisit Jansomwong is fighting back against such lack of transparency with his requested investigations into allegedly corrupt police.
Gov Nisit called for an investigation into the Cherng Talay Police and their superior officers for their alleged abuse of martial law during a raid on a family house in Srisoonthorn earlier this month (story here).
Joining him in the fight for transparency is Phuket City Police Superintendent Sermphan Sirikong, who ordered an investigation into alleged police brutality at a night checkpoint in Phuket Town (story here).
Yet the incessant string of "incidents" and "misunderstandings" have done little to improve the image of the Royal Thai Police. So, the Phuket Gazette asks its readers, just as the TAT has: "Do you trust the Thai police?"
Answers available in the poll are:
1) Yes, absolutely
2) Yes, most Thai police can be trusted
3) It depends; some Thai police can be trusted, but not all
4) No, most Thai police cannot be trusted
5) Not at all, I don't trust any Thai police officers
To have your say in this poll, vote at right.
If your preferred option is not listed, feel free to enter it in the comments section below, and we'll make sure it's counted.
If you have already voted and want to check the latest results, click here.
To view the results of our previous poll, asking "Should jet-ski operators be allowed to operate on Phuket's beaches?", click here.
Have an idea for a poll? Contact us with your suggestions at polls@phuketgazette.net
Keep in contact with The Thaiger by following our
Facebook page
.
FULL TIME WRITER – English language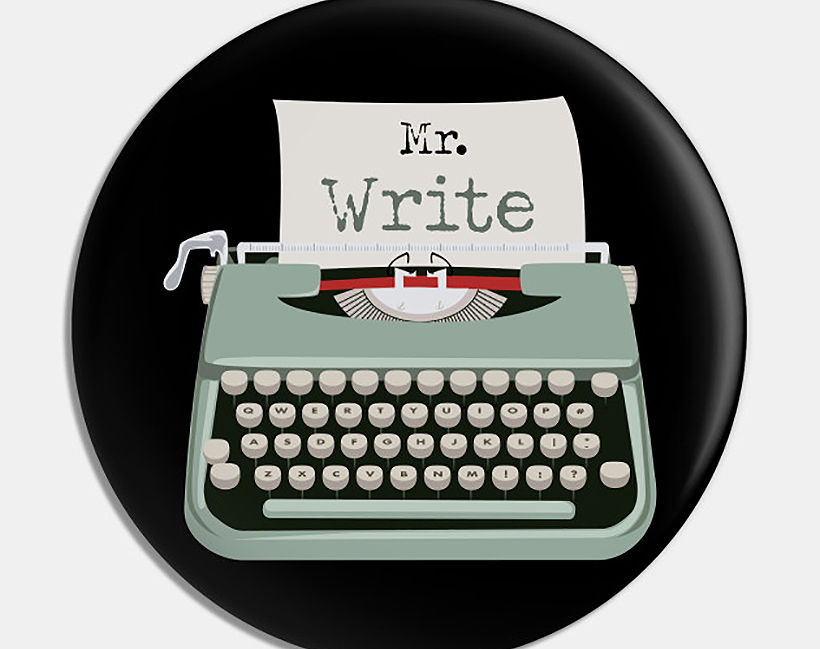 THIS IS A JOB ADVERTISEMENT
Are you Mr. or Ms. Write?
The Thaiger is currently seeking a full-time writer, in English, to work from our Cherngtalay offices in Phuket. You will have an enthusiasm for writing and a working knowledge of life in Thailand. You may have journalism experience but flair, speed and enthusiasm are much more important. You will also need a solid understanding of modern social media and, more broadly, the online media landscape.
We have fully training available for the right candidate. Working hours would be across 5.5 days a week. A legal visa and work permit are included in the job.
You will be working from our modern offices in Chaerngtalay in Phuket with our Thai and international staff.
Please apply, with your CV, outlining why you would be the ideal candidate to work with The Thaiger. Mark your response WRITER and send to info.thethaiger@gmail.com
Keep in contact with The Thaiger by following our
Facebook page
.
Lost in translation – Karon seafood restaurant staff chase American customer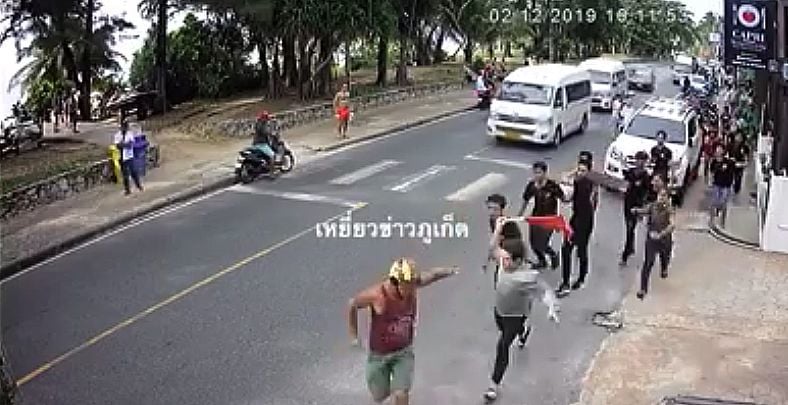 SCREENSHOT: เหยี่ยวข่าว ภูเก็ต Newshawk Phuket
A post on the Facebook page 'Newshawk Phuket' has a 30 second video captioned 'in Karon, what happened?This happened on December 2 at 4PM, on the road, in front of Karon Beach, Phuket'.
The video shows a group of people running after a western man and attacking him.
Today , Karon Police Superintendent, Pol Col Prawit Suthiruang-Arun, told media that he has ordered Karon police to investigate the incident as depicted in the video.
🔴 #ที่กะรน เกิดอะไรขึ้น….. เหตุเกิดเมื่อวันที่ 2 ธันวาคม 2562 ช่วงเวลา 16.00 น. ที่เกิดเหตุบนถนนหน้าหาดกะรน จังหวัดภูเก็ต

Posted by เหยี่ยวข่าว ภูเก็ต Newshawk Phuket on Monday, December 2, 2019
Karon police received a report about a physical assault in front of a seafood restaurant located on the beachfront of Karon. At the scene, police found an American man, 44 year old 'Conelly', and three restaurant staff including 27 year old Teeraporn Thitayaporn, 20 year old Aomin Wen from Myanmar and 21 year old Nadee from Myanmar.
After speaking to the people involved, and witnesses, police found that there was a 'misunderstanding' when Connelly was having a conversation with the staff about food, which resulted in the fight as seen in the video.
Police allowed the two sides to talk so police could get a better understanding about what happened. The two sides confessed to the police that they both attacked each other. However, they only suffered minor injuries.
The staff, as well as the American man, were fined 500 baht each by the Karon police. The matter was settled by the local police without any arrests.
Later, all the 'players' told media they had no intention to file criminal or civil charges.
SOURCE: Newshawk Phuket
Keep in contact with The Thaiger by following our
Facebook page
.
Strong interest of foreign investors in Phuket's resorts – JLL report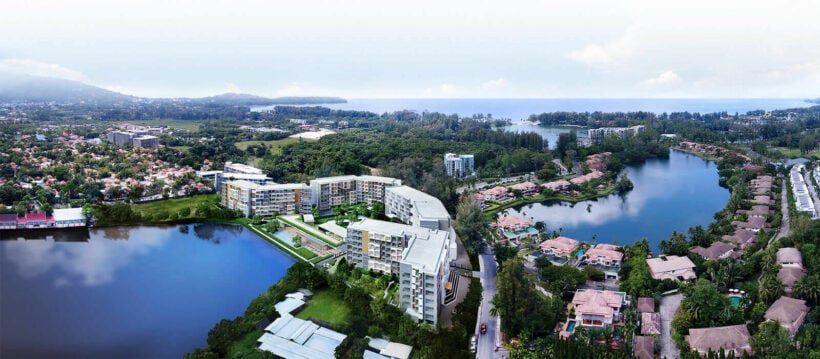 PHOTO: Dhawa Phuket
"In the Asia Pacific, Phuket is one of the three hotel investment markets in the region that have been highlighted."
Buoyed by the rise of experience-driven travel and an affinity toward locally-inspired hotel offerings, resort assets remain a top target among investors. According to JLL Hotels & Hospitality's Global Resort Report, resort sales accounted for 20% of all hotel sales in the Americas, while Europe, the Middle East and Africa, and Asia-Pacific's resort sales totalled 7% of all hotel sales. Across all regions, private equity funds emerged as resorts dominant buyer, accounting for 20-50% of annual resort transaction volume in each market.
In the Asia Pacific, Phuket is one of the three hotel investment markets in the region that have been highlighted.
Phuket saw a total of 4.85 billion baht of resorts sold between 2014 and the first half of 2019. Half of these resorts achieved a transacted price at above 950 million baht. According to JLL's report, investment activity over the period was dominated by foreign investors whose acquisitions accounted for 79% of the total investment volume, with the largest inbound capital coming from Singapore (58%). Findings from JLL also show that developers were the most acquisitive group, accounting for over 65% of total transaction volume on the island, followed by hotel operators at 20%.
Strong growth in tourism has contributed greatly to Phuket's appeal as a hospitality investment destination. Total overnight visitors to the island have grown steadily over the past decade (2008 to 2018), with international and domestic visitation registering a CAGR of 10.9% and 9.9%, respectively. International overnight visitors accounted for 72.7% of total arrivals.
Pitinut Pupatwibul, Senior Vice President – Strategic Advisory, JLL's Hotels and Hospitality Group, says the number of international visitors to Phuket is likely to taper off slightly due primarily to surging Thai Baht and unfavourable global economic conditions.
"However, investors have continued to show keen interest in acquiring quality resort assets in Phuket as they remain confident in the long term outlook for the tourism market of one of the world's most popular holiday destinations."
"In addition, increased air connectivity, lower barriers of entry through visa fee waivers and limited future supply are expected to bode well for Phuket's resort segment in the medium to long term."
According to JLL's Hotels and Hospitality Group, the total stock of resorts in Phuket stood at 14,300 rooms at the end of June 2019. An estimated 540 resort rooms are planned for completion between the second half of 2019 and the end of 2021, accounting for less than 4% of the existing stock.
Read the full JLL Global Resort Report HERE.
Keep in contact with The Thaiger by following our
Facebook page
.