Excuse Buster: The hidden health dangers of fungi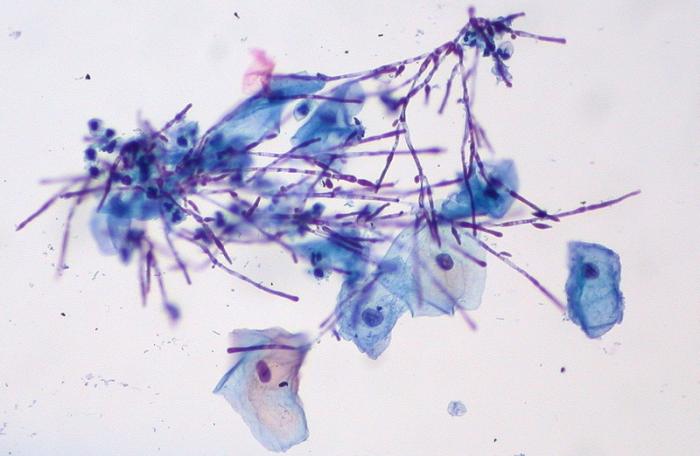 PHUKET: "It is ironic that this humble fungus, hailed as a benefactor of mankind, may by its very success prove to be a deciding factor in the decline of the present civilization", said Dr John I Pitt, in The Genus Penicillin, 1979.
'Antibiotics save lives.' But has our overuse of antibiotics for killing bacteria contributed to creating a dangerous internal environment for the growth of another pathogen – fungi?
The Fungal Link by Doug Kaufman is one of the books that transformed the way I approach clients, and his message is revolutionary. He believes that the simple fungus is behind most of our health ills today from obesity, to hormone disruption, skin disorders and mood imbalances.
Is he being too general – could one group of organisms really cause so much disease? After many years using his protocols, including his anti-fungal diet and many of his supplement plans, I'm convinced there is a strong foundation to his belief.
If the overuse of antibiotics leads to intestinal imbalances and fungal infections, why don't doctors know this? Kaufman says it's because fungal infections were rare 50 years ago when pharmaceutical drugs were also rare.
The most common organism implicated in fungal infections is Candida, which is found in the human digestive tract, mouth, and genital region. Under normal circumstances, levels of Candida are controlled by beneficial bacteria. However, if the bacteria-fungus balance is upset by the use of antibiotics, cortisone, birth control pills, a compromised immune system, or living in a moldy environment, this can lead to an overgrowth of Candida.
Fungi grow in a plant-like way, sending roots into the intestinal wall looking for food. These roots bore holes through the intestinal tract causing a condition now known as "leaky gut syndrome". This means that damage to the intestinal wall is allowing bacteria, bacterial debris, food, pollens, environmental pollutants and many other materials to bypass the normal protective barriers and enter the body. Could the rise of fungus have anything to do with the current allergy epidemic? I think they definitely play a role.
What about hormone disruption? Could Candida be responsible for the current epidemic of hormonal dysfunction, from thyroid disease, adrenal fatigue and sexual health disorders? Many experts think so.
Fungal overgrowth can cause so many different symptoms, that the best way to know if you are suffering from it is to review your environment, diet, lifestyle and stress.
ENVIRONMENT
Humidity and mold go hand in hand. Living in Phuket we need to be vigilant in reducing mold exposure in our home and work environment. Regularly check areas that may be damp as these spots often harbor mold growths. Use vinegar or bicarbonate of soda to clean surfaces, as both are natural, non-toxic products that also remove mold.
DIET
You will essentially need to follow a low carbohydrate diet for three to 12 months depending on severity. This includes the removal of grains, sugar, most fruits and starches. So it is a diet high in protein, with lots of good fats, nuts and seeds, and plenty of vegetables. Cultured dairy such as yogurt and kefir can also play a good role in the diet, providing a natural source of probiotics that fight the fungi.
LIFESTYLE AND STRESS
Stress and quality sleep play a greater role than most people think when it comes to healing the body. If the adrenal glands are fatigued, then the ability to heal the damage caused by fungi is compromised. Also lifestyle and how one spends free time (at the pub, in front of TV, or moving about outdoors) often play key roles in health.
BATTLING THE FUNGI
Consuming probiotics can help. I recommend taking an anti-oxidant supplement which includes vitamin A, C, E and zinc or selenium, as they are antifungal. Vitamin D plays a key role in many physiological functions including immune system strength and metabolism.
Two of my favorite fungi fighters are Colloidal Silver (found in most health stores in Phuket) and garlic (a favorite in Thai cooking).
WHEN YOU START WINNING
This is such an important aspect of this process. So many people have embarked on an antifungal regime only to stop due to the symptoms of the detox. When the fungi start to die off, you can experience symptoms like nausea, headaches, colds, flu, mood swings, depression and joint/muscular pain. So I recommend people who feel they suffer from mold or fungi, to work with a professional and always take it slow. You need to give your body the chance to remove the poison the fungus is releasing as it dies.
For anyone embarking on an anti-Candida program please read the book The Fungus Link or visit www.knowthecause.com by Doug Kaufmann featured in the movie Moldy produced by Bulletproof Coffee's inventor Dave Asprey.
Craig Burton is a Certified Sports Nutritionist (CISSN) with a Bachelor of Science degree (Sports Science) and a National Academy of Sports Medicine (PES) certification.
— Craig Burton
Top 10 things to do in Phuket during the wet season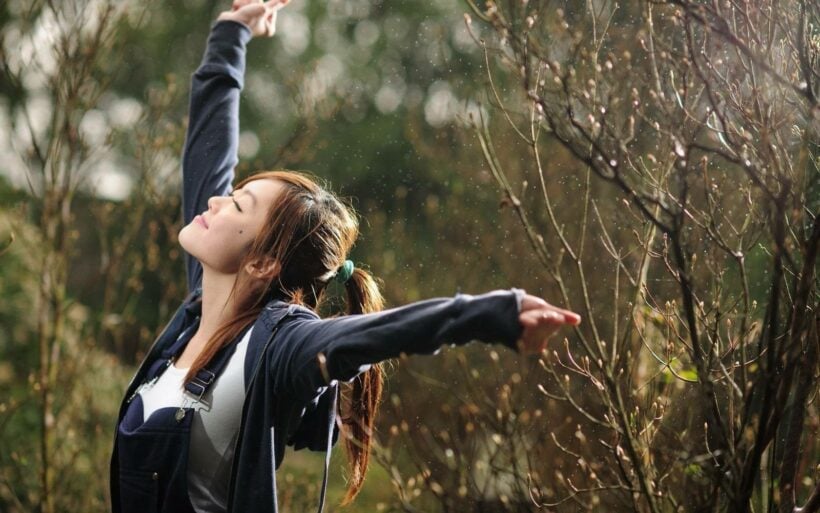 There's a bit of rain around. No worries. It's rainy season and the island looks a lot better when it's all green and the dams are filling. Try something on our instant list of the ten things you can do when it's wet and raining in Phuket. 
So here is our completely random Top 10 things to do whilst it's wet and raining in Phuket.
One of the best shows on the island. There's pre-show 'walk around' displays where you can see Muay Thai matches, traditional Thai villages and elephant shows (you can choose not to attend these if you're ethically sensitive about animal shows). Then it's into the theatre for an astonishing show about Thai culture and history which will blow your mind. For everyone in the family.
I've been 20 or more times – always take tourist friends there for a lesson in Thailand 1.0. Almost impossible to explain what you'll see but, believe me, it's worth the price. There's also a mega-international buffet available before the show. Take your appetite. Even when it's wet or raining, the show is always on – they cleverly adapt the schedule to fit around the rain.

There's the famous Simon Cabaret in Patong – there is also the companion show in Samkong – better parking and a newer theatre but much the same show. "The prettiest girls in Asia" they say. Completely family friendly but be prepared for a few questions after the show if you take the kids. Also, if you want to get a picture with one of the performers after the show you'll need to hand over 100 Baht or so for the pleasure. The shows are bright, spectacular, fun and a lot of fun. You'll forget about the rain and wet outside. In the middle of the island adjacent to the Samkong intersection is the Aphrodite Show, in the same vein as the Simon Star shows.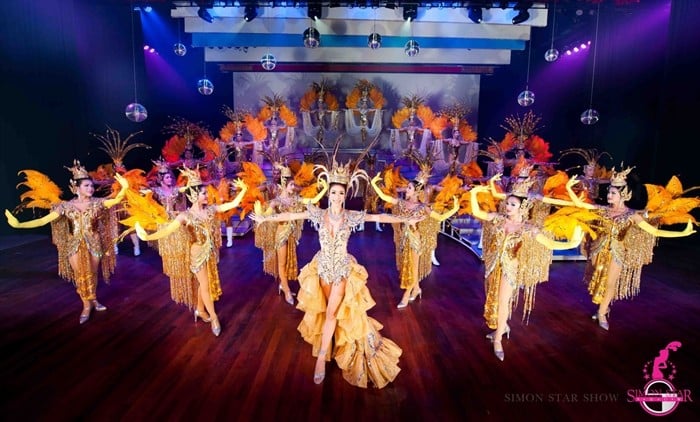 Head to one of the island's big international shopping centres for some retail therapy if there's a bit of rain outside.
There's Central Festival and the adjoining Central Floresta in the middle of the island, Jungceylon and Central (over the road) in Patong.
Both have plenty of label brands and excellent food options. There are also excellent cinemas at both locations (Jungceylon and Central Festival) where tickets will probably cost you a fraction of what you pay in your home country (unless you come from Nigeria where it's quite cheap I hear). Cost around 230 baht+ unless you go on cheap-Wednesday when the tickets are half-price.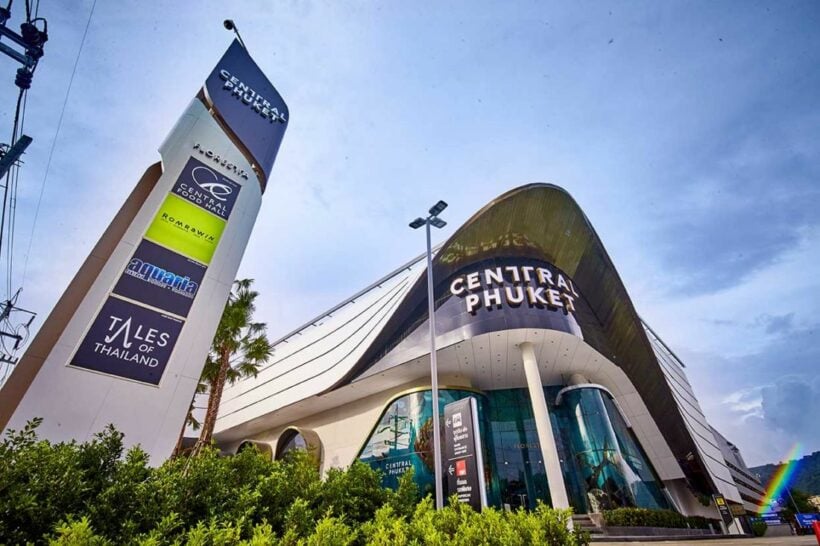 It has been much publicised that riding the incredibly intelligent elephants is cruel. Be part of the change and visit one of the best elephant sanctuarys in Thailand. Education is power, help spread the word that it is no longer acceptable to jump on the saddle. Yes it is an outdoor activity, but you are going to get wet anyway when you wash the elephants so get out there and play with the elephants.
The Elephant Jungle Sanctuary is a home for retired working elephants, set amongst three camps in remote sections of Phuket. It doesn't matter if it's wet and raining in Phuket – elephants love the wet!
There are a number of better, more elephant-friendly, alternatives around Phuket these days, all with the elephant's welfare as paramount. Also the Elephant Retirement Park, Phuket HERE.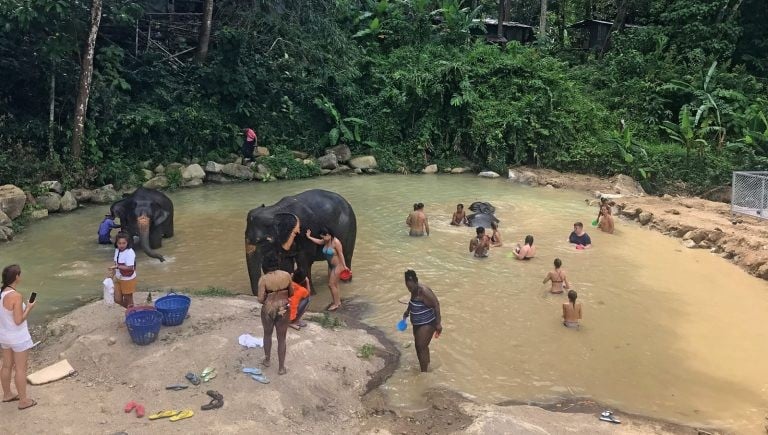 You deserve it. There's plenty of alternatives and style of massage all over the island, well, all over Thailand. A traditional Thai massage – firm, medium or light – will be an experience you'll always remember. Don't ask for firm unless you're prepared for some PAIN! Despite the publicity, most massages don't include a happy ending. Unless you're in Patong, you're probably not going to get that 'optional extra'.
There are also plenty of spas for all sorts of additional indulgences. Many of the bigger international hotels have excellent spas for 'walk-in' customers. Leave the rain and wet outside and enjoy.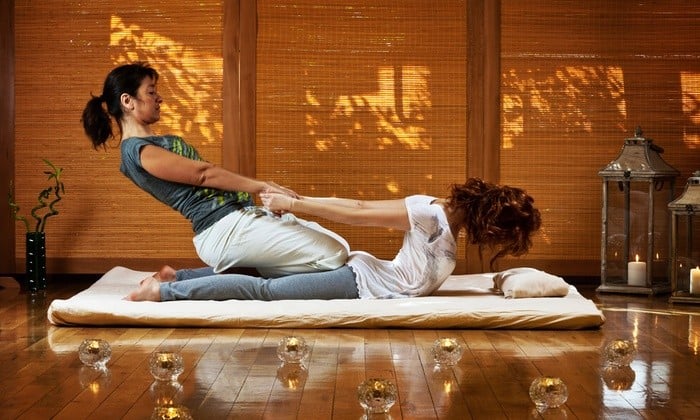 6. Go for a walk on the beach
It's still warm, the beaches are still amazing, the monsoonal air is fresh off the Andaman Sea and you can enjoy the drama of nature doing what it does. Also, be amazed at the people who have paid their hard-earned money to visit Phuket and, whether it's raining or not, are determined to go to the beach. And they do, sometimes with tragic consequences. Always obey the flags on the beach.
Red means DON'T GO SWIMMING. Rain, sunshine, wet… the beaches are always amazing.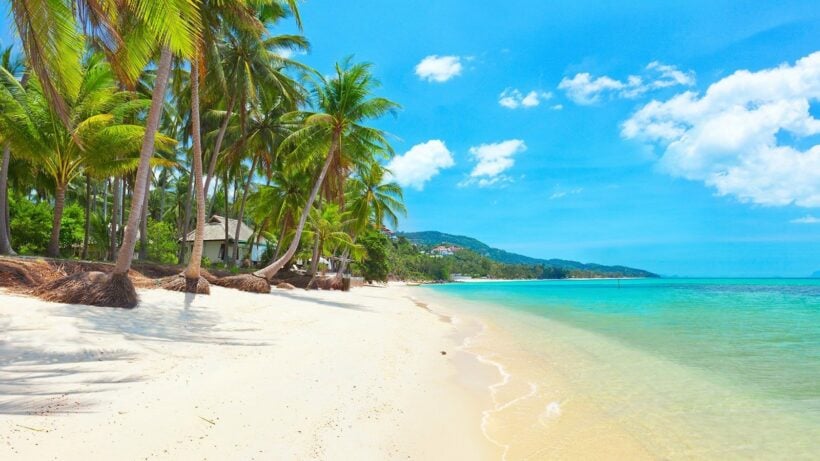 There's bowling alleys at Big C in Kathu and Jungceylon in Patong. They're really inexpensive and a great escape for a few hours. Strike or no strike you'll always look like a star in those rental bowling shoes (who have been worn by thousands of people before you… hmmmm). BYO socks. Mums and dads, there's usually alcohol served  at the premises so you can cope with the sheer boredom of watching all those others having fun.

Located in the very south of the island at Panwa Beach the Phuket Aquarium is an excellent spot to escape the weather and learn about the underwater world around Phuket. It is also safe for the children to roam inside and let them discover the seahorses, turtles and deep sea creatures. Good for a couple of hours, try and plan your trip outside of school pick up and drop off times as the journey South can be a long one.
There's also a new international-standard aquarium, 'Aquaria', about to open at Central Floresta in the middle of the island.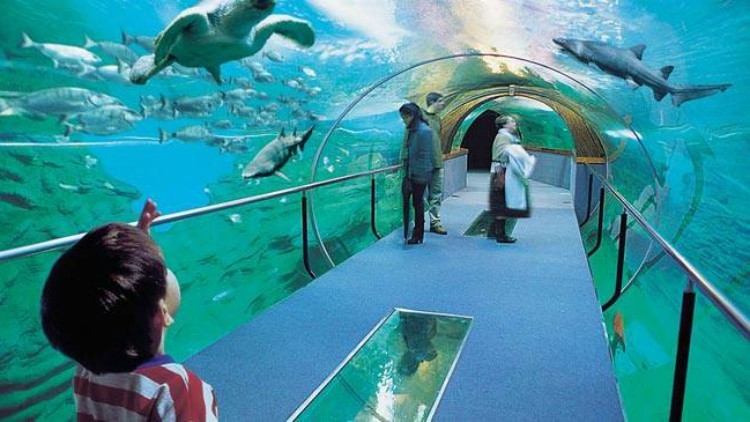 We love this place. A few hours of optical illusions and laughs. Great for the kids and the big kids as well. Located in the middle of Phuket Town. Take your camera or your mobile phone. An interesting back-story to the franchise of Trick Eye museums about a South Korean artist… you'll learn more about it when you go there. Perfect for a Phuket rainy day.

Admit it, we all talk about taking Thai cooking class but few of us do. Hey, why bother with all that pesky preparation, cooking and doing the dishes when we can get magnificent street food for 50 baht, almost anywhere (except Patong where you'll pay a bit more). Most of the larger hotels all have their own Thai cooking lessons. But for the best of the best head to the Blue Elephant Restaurant right on the border of Old Phuket Town for a memorable experience. The Sino-Portuguese building used to be the old Governor's residence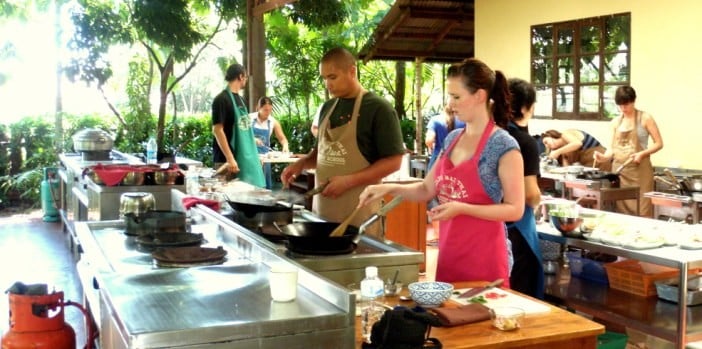 So get out and enjoy Phuket, whether it's sunny, wet or raining. Even if it is raining, remember the rain is warm!
UPDATE: 3,000 baht Phuket van fare for Australians tourists "all a misunderstanding"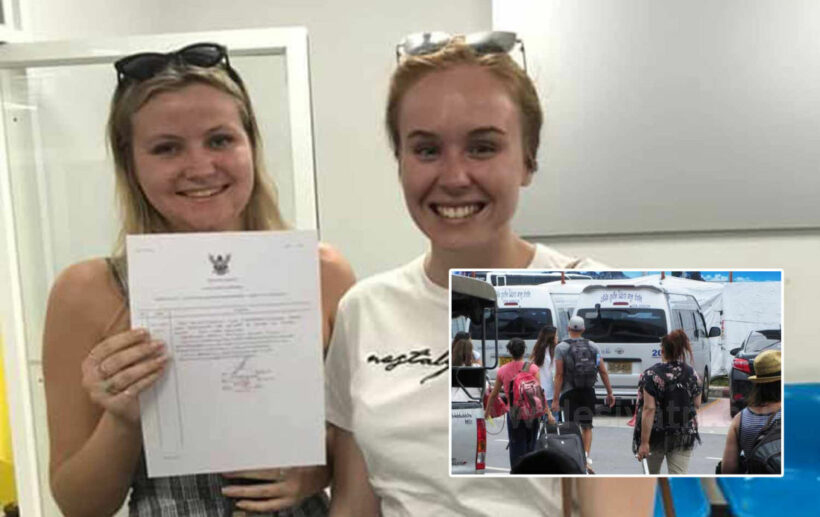 As a follow up of the complaint about an overcharged van fare of 3,000 baht from Phuket International Airport to Kata by two Australians, a meeting was held yesterday between the driver, the tourists and a representative from the Phuket Land Transport Office.
They agreed, in the end, that it was all "a misunderstanding".
The complaint about the expensive fare went viral an even got to the desk of the Thai PM. PM Prayut Chan O-cha ordered all departments involved to investigate and prevent the overcharging of taxi and van fares in the future.
(The Thaiger notes that Phuket's expats and tourists have heard this rhetoric for decades with ZERO advances in the systemic problems)
Meanwhile, a meeting was held at the Karon Police Station, where the media were barred from attending. Following the discussions, the Phuket Vice Governor, Supot Rodruang Na Nongkhai, reported that after investigating the story from the two Australian tourists, it appears that they negotiated the taxi rate at the airport.
Naruemon Jampathong was the tout in the negotiations, who approached them in the arrivals hall and called the van driven by Poompat Chankaew to take the pair to Kata. The Vice Governor explained that the tourists and the taxi driver told police different stories regarding the price. The tourists said they were offered at 3,000 baht ride while the van driver said he agreed on 2,000 baht (which is still 400 baht above the advertised and signed price for a private van hire for the journey).
However, Naruemon was found guilty of entering the airport without a permit and the AoT has fined him 2,000 baht for this transgression.
Regarding the amount for the van fare, there were further investigation as the two sides have offered conflicting stories.
He noted that the PM emphasised to make justice for this case, especially to the Australian tourists and also to prevent these types of incidents in the future. The taxi driver told the media that, as soon as he was made aware of the controversy, he rushed to Karon Police Station to report in person to the police that he only charged them 2,000 baht, which was the negotiated price and the passengers were willing to pay as they didn't want to wait for the van to be filled up (with other paying passengers – usually charged 200 baht each, as advertised and signed around the arrivals area).
He insisted there was no mention of a 3,000 baht fare. However, in the end, police called the tourists and the driver for another round of talks. This time, according to police, both sides agreed that they negotiated for a 2,000 baht fare and the complaint was "all a misunderstanding".
The taxi driver was taken by police to the airport to pay the fine for picking up passengers at the airport without a permit.
British expat arrested over dog attack in Phuket. 15 year old dog 'ok'.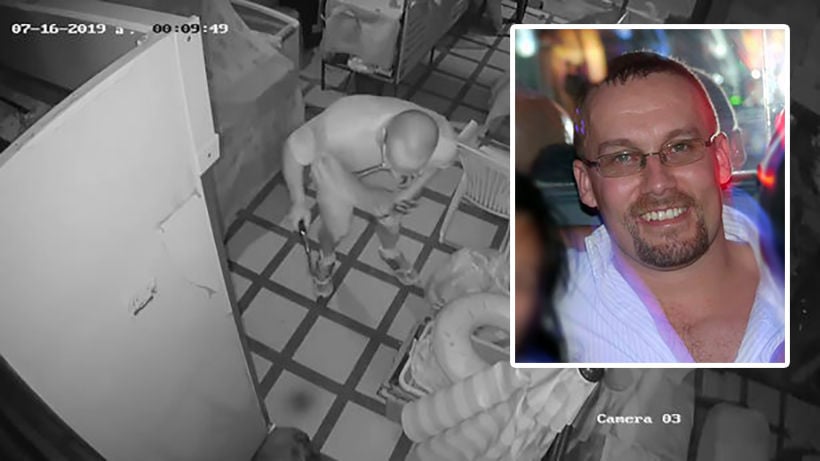 PHOTO: Shop surveillance footage of the attack
A British expat, Mervyn "Merv" Harding, has now been charged over his attack on a 15 year old dog outside a massage shop in southern Phuket on Tuesday. CCTV footage caught the man parking his motorbike, pulling a metal rod from under the bike seat and then repeatedly beating the animal as it tried to run away.
43 year old Harding, from Plymouth in the UK, will now have to remain in custody after being refused bail at a hearing at the Phuket Provincial Court this morning. He turned himself into police and admitted to beating the dog in the southern Phuket town of Nai Harn.
Harding has admitted one charge of animal cruelty, one charge of trespassing and one charge of destroying property.
The shopowner, Yupaporn Keawduangdee, came out from the back of the shop to find her dog cowering on the ground with blood coming from its mouth. Tuesday was a Buddhist holiday in Thailand.
"Instead of going to the temple, I have to go to the police station."
The old dog was a rescue pet that Yupaporn rescued following the Phuket tsunami in 2004 when he was only a puppy.
"He has been loyal and good to everyone. Now he's old and weak and doesn't deserve this in his final days."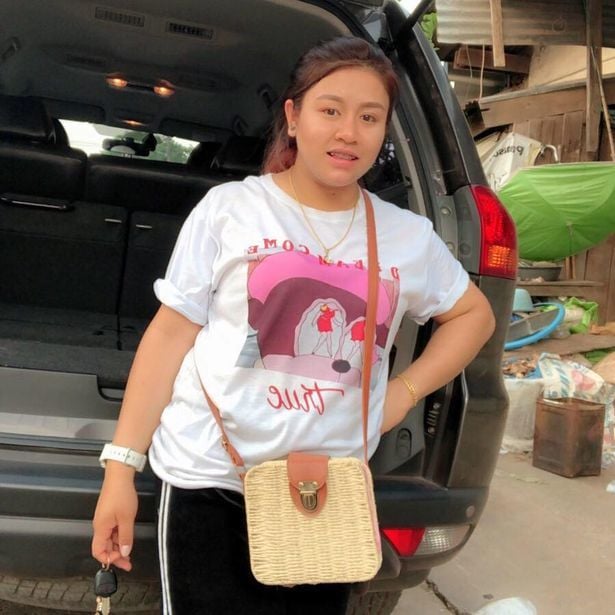 Shop and dog owner Yupaporn Keawduangdee
SOURCES: twnews.co.uk | mirror.co.uk