Drug cases top Phuket crime statistics for October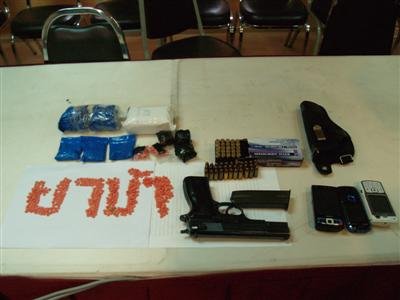 PHUKET: Crime statistics released by the Phuket Provincial Police for October this year show decreases in most crime categories, with narcotics-related crimes once again the most common.
There was no change in the number of Category 1 (heinous) crimes year-on-year, with 10 cases reported.
There were four pre-mediated murders reported with two arrests in October this year and five cases of gang robbery, which involve three or more people using force or intimidation to steal from others.
There was a 56.3% increase in Category 2 crimes, which include assault and rape. The increase was led by a doubling in the number of assault cases year on year, with 14 reported in October 2010. There were also five reported rapes during the period, compared to just one in October 2009.
Category 3 crimes, which include all crimes to private property, were down 23.0% year-on-year. There were 43 general theft cases reported in October 2010.
There was a 50% drop in Category 4 crimes, which are a grouping of 10 "crimes of interest". This was led by a 50% drop in reported embezzlement cases, of which 10 cases were reported in October this year. There were arrests in only two of these cases.
Other "crimes of interest" reported included motorcycle theft (6 cases, 3 arrests), auto theft (5 cases, no arrests) and fraud (2 cases, no arrests).
As usual the bulk of criminal charges were in Category 5, defined as "crimes against the state". There was a 29.8% overall drop year-on-year, with 295 cases reported.
There were 227 drug cases, with arrests in all cases. This was a 21.2% decrease in reported cases, year-on-year.
More than half of the cases, 144, involved possession and/or sale of ya bah (methamphetamine). Seized as evidence in these cases were 3,552 ya bah pills.
There were also 28 cases involving ya ice (crystal methamphetamine), with 34 people arrested and 122 grams of the drug seized.
Eighteen people were arrested for possession or sale of marijuana, with 141 grams and one live plant seized.
Twenty-eight people were arrested in cases involving possession or sale of krathom, an indigenous plant with leaves that act as a stimulant when ingested.
Evidence seized in these cases included 778 leaves and small amounts of krathom extract.
The number of firearm cases was down 29.4% year-on-year, with 12 cases reported.
Gambling cases were down 20.5%, with 35 reported cases.
There were no reported cases of prostitution in Phuket in October.
Keep in contact with The Thaiger by following our
Facebook page
.
Never miss out on future posts by
following The Thaiger
.
Man's body discovered hanged in a Phuket Town apartment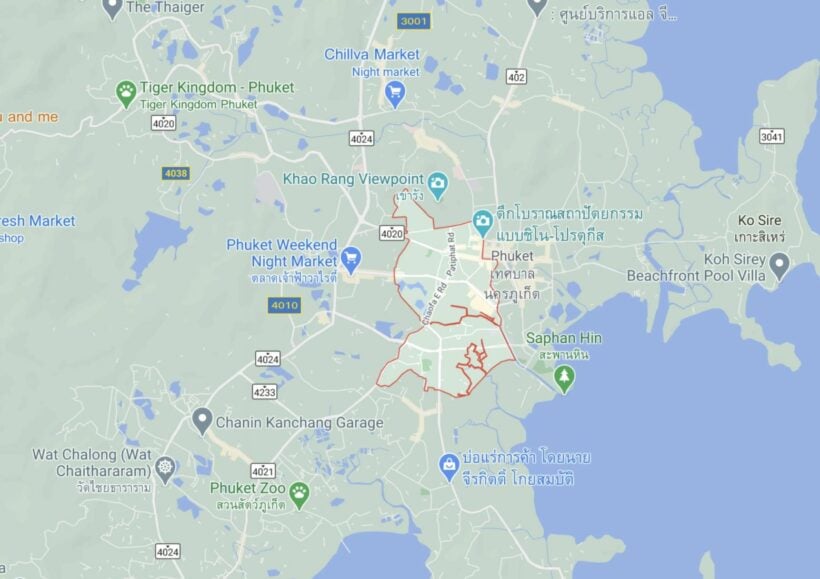 A man has been found hanged in Phuket Town apartment yesterday. Police are treating the cases as a suicide at the moment.
The man was found hanged from the apartment's ceiling fan. His lifeless body was discovered around 11am after neighbours complained to the manager about the smell coming from the man's room.
Police and the local Kusoldharm Foundation rescue workers attended the scene. Police later confirmed the incident happened in room on the 3rd floor of an apartment lock in Soi Phoonphol Soi 1, Talat Nuea in Phuket Town. Police said the man was 35-45 years of age and had a 29 year old girlfriend from Chumphon. He was paying 1,000 baht a month and had been renting the room for 2 months. Police estimate that the man had been dead for at least 3 days.
Police told media that the man had used, what appeared to be a dress, tied around his neck and then to the room's roof fan. The apartment manager told police that he had been late on on his recent rent, speculating that the man may have been suffering financial hardship.
The man's identity has not been released at this stage.
His body was taken to Vachira Hospital for an autopsy.
If you or anyone you know is in emotional distress, please contact the Samaritans of Thailand 24-hour hotline: 02 713 6791 (English), 02 713 6793 (Thai) or the Thai Mental Health Hotline at 1323 (Thai).
Keep in contact with The Thaiger by following our
Facebook page
.
Never miss out on future posts by
following The Thaiger
.
Bangkok Airways add 3 new local routes to their schedule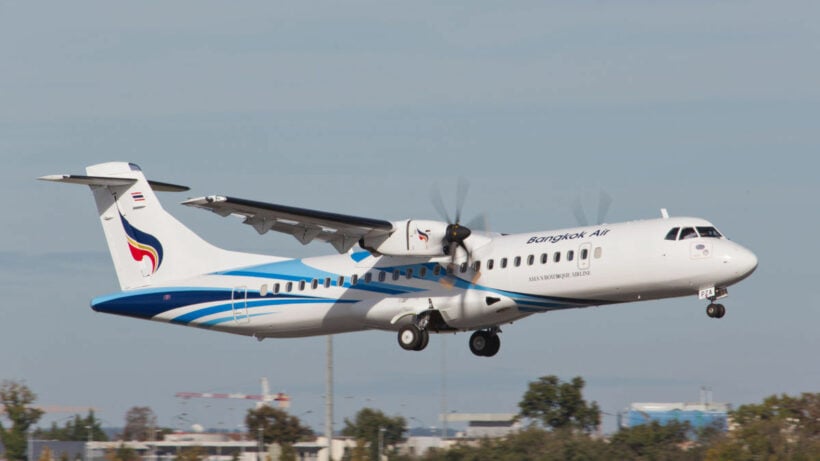 Some domestic routes are being added as local routes continue to expand. This time Bangkok Airways has announced it's resuming its Samui-Phuket, Phuket-Hat Yai and Phuket-Pattaya/Rayong (U-Tapao) flights.
The first additions to the schedule will be the Phuket-Samui flights resuming this Sunday, October 25, and the Phuket-Pattaya flights start again next Tuesday, October 27. The Phuket-Samui flights will be operating on Sundays and Wednesdays only on the airlines' ATR72 turbo prop regional planes, same as before.
A casual search on the Bangkok Airways website, for a return flight from Phuket to Samui on November 1, then back to Phuket on November 8 indicates the cheapest fare (promo) is 2,430 baht. Coming back, the cheapest fare we found, again labelled 'promo', was 2,630 baht. Bangkok Airways operate as a "full service" airline and don't compete with the country's discount airlines. But they operate these three routes exclusively – like it or leave it.
Bangkok Airways say that the flights will be operated "with the highest preventive measures and standards". Around the country the Civil Aviation Authority of Thailand have eased a few of the onboard restrictions, including the start of catering services which were originally banned under the initial flight rules when domestic routes started flying again at the start of July.
The daily direct services between Phuket and Hat Yai are also being operated on the ATR72 aircraft. The flight to Ha Yai leaves Phuket at 8.40am and arrives at Hat Yai at 9:.45am. The return flights leave Hat Yai back to Phuket at 10.25am each day. The route was very popular for the airline before the 'disruption' when airlines had their fleets grounded in April.
The service between Phuket and U-Tapao, linking the party city with the party island, will operate on Tuesdays, Thursdays and Saturdays, again with the ATR72. Phuket to U-Tapao will leave at 12.10pm and then from U-Tapao to Phuket at 4pm on the three days. U-Tapao is about a 50 minute drive from Pattaya and the airport also serves the greater Rayong area.
Keep in contact with The Thaiger by following our
Facebook page
.
Never miss out on future posts by
following The Thaiger
.
4 billion baht medical hub planned for Phuket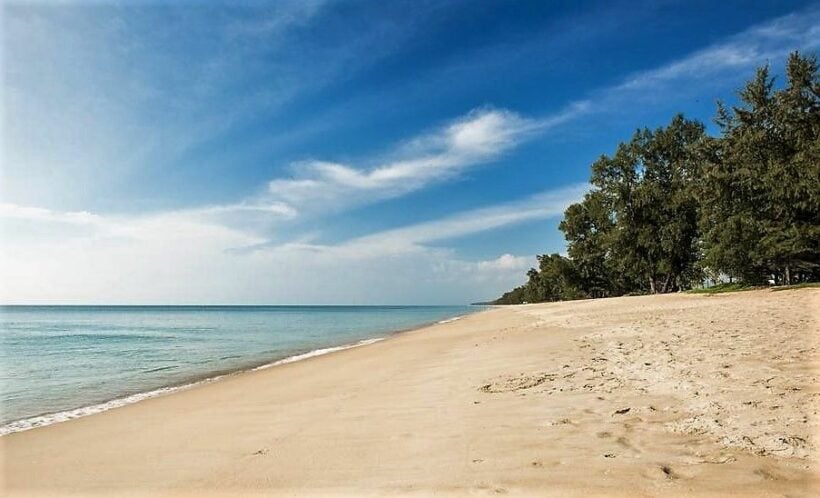 Phuket officials are setting aside around 4 billion baht to transform medical tourism in the southern province of Phuket, by developing a state-of-the-art treatment hub in the north of the island. The Bangkok Post reports that the Treasury department is planning to give the Public Health Ministry permission to use 141 rai of government land in the sub-district of Mai Khao, close to Phuket International Airport. It's not the first time the proposal has come to light.
The concept is gathering support as Phuket battles to diversify its attraction beyond a tropical holiday island.
The aim is to develop Phuket as a world-class health and wellness destination, with facilities that will attract medical tourists from all over the world, as well as providing a high standard of treatment to the local population. It's understood the facility will provide a full range of health services, including long-term care, and hospice and rehabilitation services.
The island already has a well-developed medical tourism market, but has been based around local hospitals and clinics linking up with foreign marketing companies in the past. "The International Medical and Public Health Service" has been conceived to create more long term financial security and diversification, and value-added tourism in Phuket, as the island has taken a heavy financial hit over the past 7 months.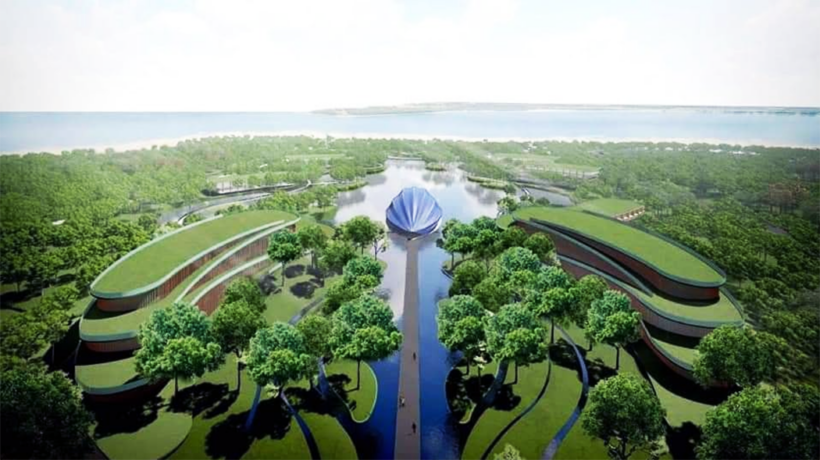 PHOTO: Phuket Andaman News
The plan was first suggested in 2017, by then governor, Noraphat Plodthong and confirmed by the director of Phuket's Vachira Hospital, Dr. Chalermpong Sukontapol, in July. At that stage, the estimated budget was 3-4 billion baht. The director-general of the Treasury department, Yuthana Yimkarun, says the plot is being offered to the Health Ministry for free. The land is thought be worth around 1 billion baht.
Yuthana says the ministry will manage investment, with approximately 2 billion baht required for the first stage of the project. Construction of the facility is expected to be completed over 2 years.
Meanwhile, it's understood that unused government land that is currently managed by various government agencies may be moved under the remit of central government, with a view to increasing its worth. According to the Bangkok Post report, just 4% of government land is directly managed by the Treasury. The other 96% is controlled by various government agencies. Yuthana says the plan is to increase the percentage of state-owned land under the Treasury's management to 10% within 2 years.
SOURCE: Bangkok Post
Keep in contact with The Thaiger by following our
Facebook page
.
Never miss out on future posts by
following The Thaiger
.