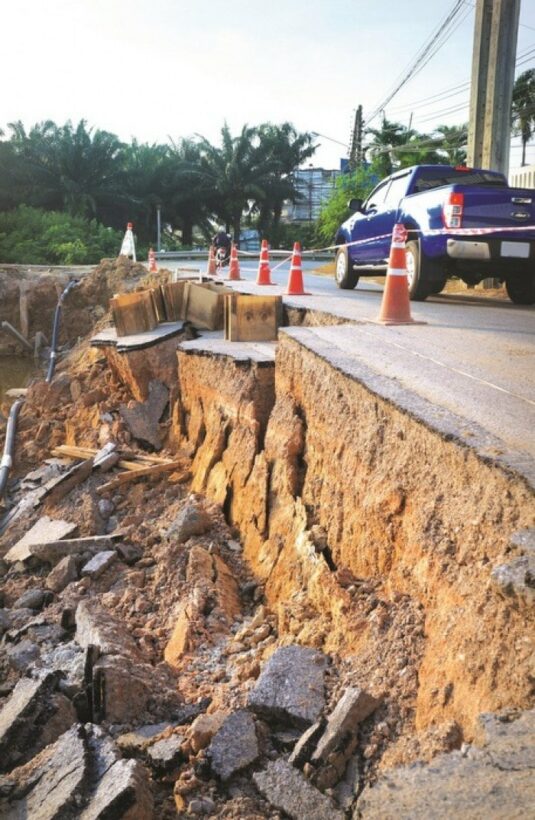 PHUKET: Confronted with a never-ending array of road-construction projects from multi-million-baht underpasses to reparation of enormous potholes, drivers travelling on Phuket's roads – some of the most dangerous in the world – do so at their own risk, confirmed officials this week.
The issue of road construction safety measures was thrown into sharp focus after a Phuket lawyer flipped his more than 3-million-baht BMW Z4 at the Samkong underpass construction site on the bypass road, and a 10-million-baht-compensation demand was voiced by a mother whose child was killed when their vehicle crashed into an unmarked sinkhole.
An estimated 26,312 people die in traffic accidents in Thailand every year, putting it at ninth place among the top 10 countries with the deadliest roads in the world, according to the World Health Organization. However, when measuring traffic deaths per 100,000 people, Thailand takes the silver with 44 deaths, according to a study published last year by the University of Michigan's Transportation Research Institute.
"Our office is aware that road surfaces are sometimes not safe for motorists due to construction. However, we do demand that construction companies follow site-safety standards," confirmed Samak Luedwonghad, director of the Phuket Highways Office.
There are no laws set in place that allow local government officials to take action if a company fails to comply with the standards.
"Nobody wants accidents. Most companies follow the standards. When they fail to comply, we follow up. However, there are no laws that enable us to take direct action against them," Mr Samak said.
"If there is an accident, a formal investigation must be conducted and we will pay whatever compensation is deemed necessary based on our responsibilities in the eyes of the law.
"Nonetheless, drivers must use common sense when operating motor vehicles."
The United Kingdom's Safety at Street Works and Road Works: A Code of Practice is a 108-page text dictating exactly how to ensure the safety of both those using public facilities and the workers repairing them. The primary question that those conducting roadworks, according to the manual, ask is: Will someone using the road or footway from any direction understand exactly what is happening and what is expected of them?
The simple answer in the case of the mother of seven-year-old Molly Anne Bailey, who died in a crash into a sinkhole in 2014, was no.
"I was fully aware of the sinkhole. I knew it since the first day, a month before the accident," explained Nitikarn Rotrattanachai. "On the night of the accident, I didn't see any road lights, warnings – nothing at all. I was driving with my low-beams on and they couldn't reach the far side of the six-meter sink hole until it was too late."
Ms Nitikarn, who has changed her name and attempted to kill herself multiple times since her daughter's tragic death, explained that it was an exceptionally dark night and that she was driving less than 40km/h.
Despite the enormous sinkhole posing a lethal threat for more than a month, no contractor had started on the repair project.
"It takes time to establish the budget, get it approved and then start finding a contractor," explained Srisoonthorn Mayor Worawut Songyos, who represents the municipality being charged for the death of Molly. "In this tragic case, we had already signed a contract with a contractor and the work was supposed to start the day after the accident."
The local government had been charged with maintaining the road after the responsibility was handed over from the Department of Rural Roads Phuket Office, confirmed department chief Teeraporn Jirarattnakorn.
"We build the roads and are currently in charge of about 113km of roads. However, eventually the responsibility for maintenance is transferred to the local government body," Mr Teeraporn explained.
Mr Worawut did not deny the municipality's responsibility for the accident. However, he declared that they could pay only a 'small amount' of money for the young life lost.
Mr Worawut went on to emphasize that the municipality had not abandoned the case, and asked that both Ms Nitikarn and society at large understand that a 10mn-baht compensation went beyond their responsibility.
The municipality faces charges of negligence causing death, with the case expected to be handed over to the prosecutor in several weeks.
Unlike the accident that led to the death of Molly, road construction was already well underway at Phuket's second underpass when local lawyer Rawit Manajira crashed his BMW into an enormous open hole along the roadside.
"I am now under treatment for my broken ribs, which will take about three months to heal," Mr Rawit told the Gazette. "At this point, I haven't filed a complaint against anyone for what happened. I just want to get well."
Those concerned that dangerous road conditions are being ignored by officials can file a complaint at the Damrongtham Center (ombudsman's office) at Phuket Provincial Hall, the center's chief, Prapan Kanprasang, explains.
"People who have any issues with local authorities are urged to come to our office, so that we can start investigating the situation," he said.
"However, in the case of poor road conditions, please ensure that you contact the proper authority before coming to us. If they fail to act, then let us know so we can investigate."
— Chutharat Plerin
Keep in contact with The Thaiger by following our Facebook page.
Never miss out on future posts by following The Thaiger.
Phuket national park officer fired over peeping Tom incident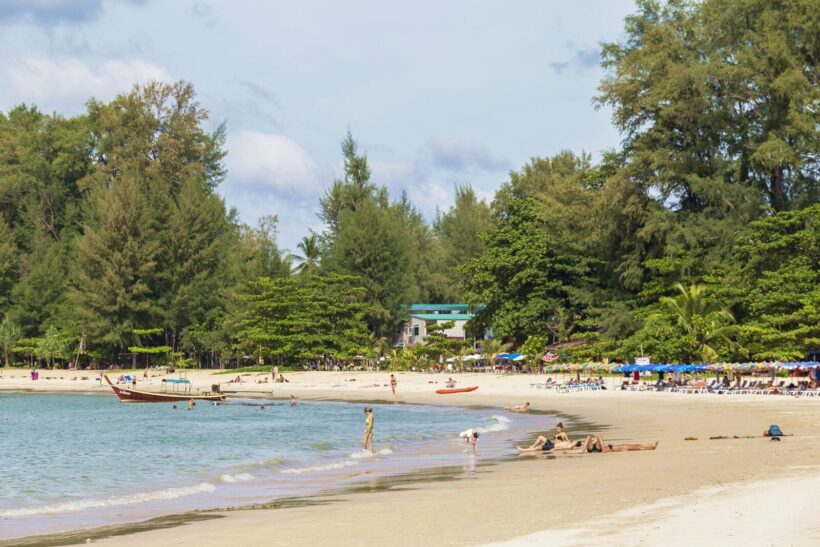 A national park officer has been fired after being accused of spying on a woman in the public toilet on January 17 at Phuket's Sirinath National Park. 28 year old Abdulrama Mahaderi, was accused by a woman named Sopita and her boyfriend Panupong Rungrueng of climbing a wall that separates the men's and women's sections of the toilet at Nai Yang beach in order to look at Sopita. Abdulrama allegedly also had his mobile phone in his hand.
Sirinath National Park Chief Pramote Kaewnam confirmed that an investigative committee had spoken to witnesses and determined that Abdulrama was guilty of "misbehaviour and improper actions."
Pramote confirmed that Abdulrama's employment contract was then terminated, effective last Wednesday, 3 days after the incident allegedly took place. On its Facebook page, the Sirinath National Park made a post about the incident.
"It has caused disgrace to the Department of National Parks, Wildlife and Plant Conservation and affected the image of the overall department."
Sura Lertthaisong of Sakhu Police confirmed that Abdulrama would be facing charges and that he was currently investigating whether a charge of "bullying in public" under Section 397 of the Criminal Code would be appropriate.
Abdulrama had previously posted on the official Sirinath National Park Facebook page that his understanding was that no charges would be pursued by Sopita and Panupong.
"The tourists told me that they did not want to press charges. They just told me that they did not want me to do anything like this again."
But after Panupong posted a photo of Abdulrama, detailing his alleged indiscretion on social media, others came forward with similar accusations.
"One group of women said that they were also spied on by this man on the toilet wall 2 months ago, but they did not report it and did not press charges – and the truth faded away as if nothing ever happened."
SOURCE: The Phuket News
Keep in contact with The Thaiger by following our Facebook page.
Never miss out on future posts by following The Thaiger.
Phuket wants Bangkok arrivals to skip quarantine to help tourism revenue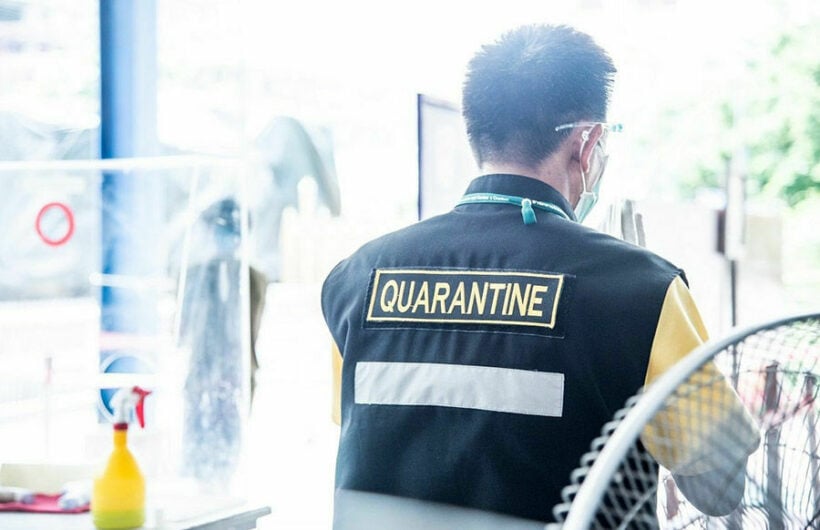 Phuket's tourism representatives are calling for an end to the mandatory quarantine levied at tourists arriving to the province from Bangkok. The tourism delegation have also told Phuket's provincial government to be prepared to start receiving international tourists starting in October.
According to The Phuket News, such a plan would include a requirement for all international travellers to Thailand to have the Covid-19 vaccine. By that time, it is expected that Phuket will have 70% of its population vaccinated, with the timeline possibly being sped up by the province planning to buy the vaccines with its own funds. Such a move would bypass the national government's timeline with the hopes of innoculating registered residents quicker. Governor Narong says such quarantine measures in place currently are preventing the province from profitting off domestic tourism.
"Phuket has been hit hard by the 2nd epidemic. Thai tourists do not come because they do not want to quarantine and follow the difficult steps to enter the province, not to mention there are no foreign tourists at this time."
In a meeting, the PTA President Bhummikitti, said the Covid-19 vaccine was "the last ticket and the last hope" for Phuket tourism, "because Phuket tourism has no way out at this time."
"Thai people are unable to travel due to the second outbreak, and foreign tourists are not to be mentioned at all. Vaccines are the hope of the Phuket tourism sector."
"The private sector wants to get clarity from the government whether we can follow this plan or not, because if it is left like this – open, close, lockdown and so on, as in the past – local businesses are all dead."
Bhummikitti pointed out that the government had promised to work with local industry on all matters related to Covid-19 and keeping the local economy alive. He said that the move would "allow tourism and the Phuket economy to be able to walk once more from having fewer Thai tourists."
Governor Narong said tracking systems will be in place when tourists do come back to the province.
"In order to ensure tourists that Phuket citizens as well as incoming tourists are safe from the Covid-19 virus, there will be a tracking system, and a fund established to be used as a remedy [sic] to help those affected if there is an infection from incoming tourists."
SOURCE: The Phuket News
Keep in contact with The Thaiger by following our Facebook page.
Never miss out on future posts by following The Thaiger.
Patong, Phuket Town, Chalong to fund residents' vaccination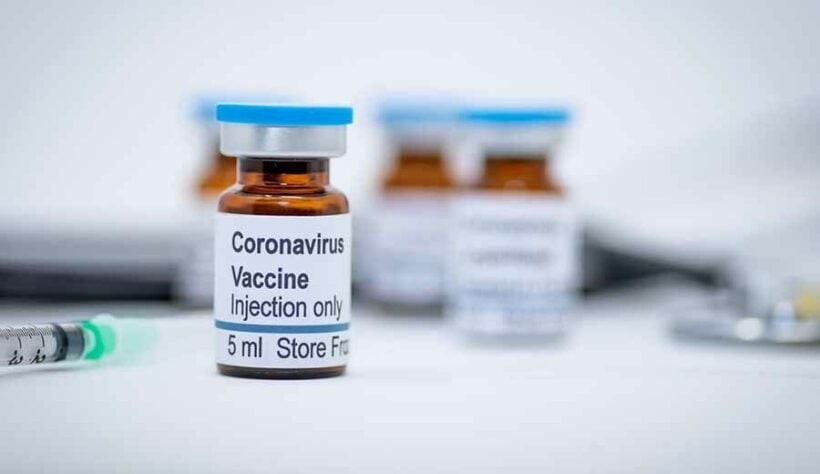 Patong and Phuket Town are planning to fund registered residents' Covid-19 vaccines, Thai and foreign, with the hope to speed up the inoculation process without waiting for the national government. The mayors of both cities say they have already allocated the funds to move forward with purchasing the vaccines after the government approves which ones may be used.
Like any other municipality in Thailand, the Covid-19 vaccine must be acquired from the Ministry of Public Health. A spokesperson says their office had yet to receive the news on how many doses of the vaccine Phuket could receive or in which order to vaccinate people.
"I don't want to wait in the queue to get the vaccine budget. Chalong people deserve to receive vaccines. They do not need to pay."
Chalong officials have confirmed that the Covid vaccines will be freely available to all people registered as living in Chalong Subdistrict, regardless whether the resident is Thai or foreign.
"There are about 20,000 to 30,000 people in Chalong. This includes everyone: Thais, migrant workers and other foreigners registered as living in Chalong, such as retirees and foreigners staying here for other reasons. They will all receive the vaccine."
Phuket City Mayor Somjai Suwansupana has also confirmed to The Phuket News that Phuket City Municipality will also administer free vaccines to the over 79,000 people living in Phuket Town. But he says only people who were registered as living in the city limits at the end of December would be eligible to receive the free vaccines. Chalermluck Kebsup, Mayor of Patong, is also following suit by offering free vaccines to registered residents.
"We deserve to get the vaccine quickly because Phuket is a tourism province, our people depend on tourism."
It has been 26 days since Phuket had any positive cases of Covid-19, but Chalermluck says a vaccine will curb worries of Covid spreading.
"The vaccine is our hope in stopping this fear. If local residents receive the vaccine as quickly as possible, I think people will be more confident in receiving domestic tourists. Then businesses can run."
SOURCE: The Phuket News
Keep in contact with The Thaiger by following our Facebook page.
Never miss out on future posts by following The Thaiger.