Cops nab panty-pinching politician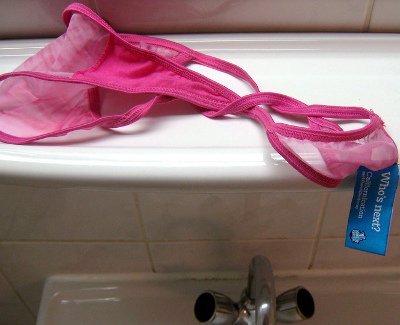 PHUKET: A politician is in trouble in Nakhon Sawan Province after getting caught stealing more than a hundred pairs of women's panties from a hospital – and wearing them to work.
Sarot Ninsonthi, 40, told police he preferred wearing women's panties as they were "more comfortable" than men's underwear.
Mr Sarot, who is a member of Sa Thale Subdistrict Administration Organization, said he was too embarrassed to buy them himself, so he took to stealing them from Khai Jira Prawat Hospital.
The pervy politician got away with months of panty-pinching – until one of his victims caught him red-handed.
The woman, whose name was not reported, said she had been spending most of her time at the hospital over the previous month because of a sick relative there.
She had been washing and drying her clothes, along with other patients and visitors, on a clothesline next to a football field beside the hospital.
But when some of her panties, as well as those of other women, had gone missing she began to suspect a thief was at work.
Then on October 27, she spotted Mr Sarot walking back and forth around the clothesline and behaving in a suspicious manner.
As she watched him, he started plucking panties off the line, so she shouted for help.
Some soldiers and other female victims of Mr Sarot's thievery chased him as he fled toward his pickup truck. They detained him until the police arrived.
Stashed in a plastic bag inside the truck were more than 100 pairs of women's panties.
Mr Sarot later confessed to police that he had stolen panties from the hospital many times. He said he liked women's underwear because it was comfortable.
However, he said he was too shy to buy panties himself so he started stealing them.
Mr Sarot said he looked for "cute" underwear with pretty designs on them. He said his favorite type was panties with fruit on them, which he "liked very much".
Mr Sarot claimed his activities were not sexual, saying that he never sniffed them or used them to achieve orgasm.
— Daily News
Keep in contact with The Thaiger by following our
Facebook page
.
Never miss out on future posts by
following The Thaiger
.
Heavy rain across the country this weekend – local forecasts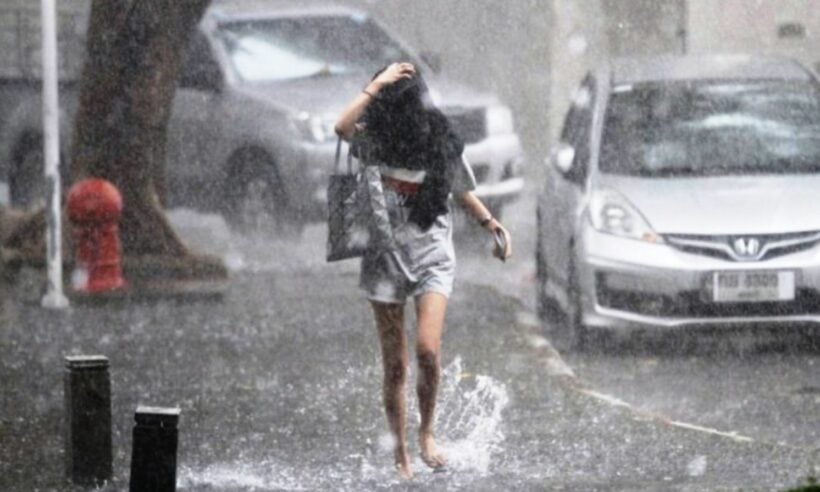 Heavy rain is expected across much of Thailand over the next few days, mostly as a result of the intensity of a tropical storm crossing into Vietnam today, 'Noul', from the South China Sea. The low pressure cell will help intensify the effects of the south west monsoon too. But the remnants of the storm won't "slam" into Northern Thailand as one news site claimed – rather it will be a lot of rain and increased winds. The storm is expected to cross into Thailand around the Mukdahan province some time early tomorrow, Around the country, Saturday will be the […]
9 year old killed after truck hydroplaned into Phuket restaurant and shop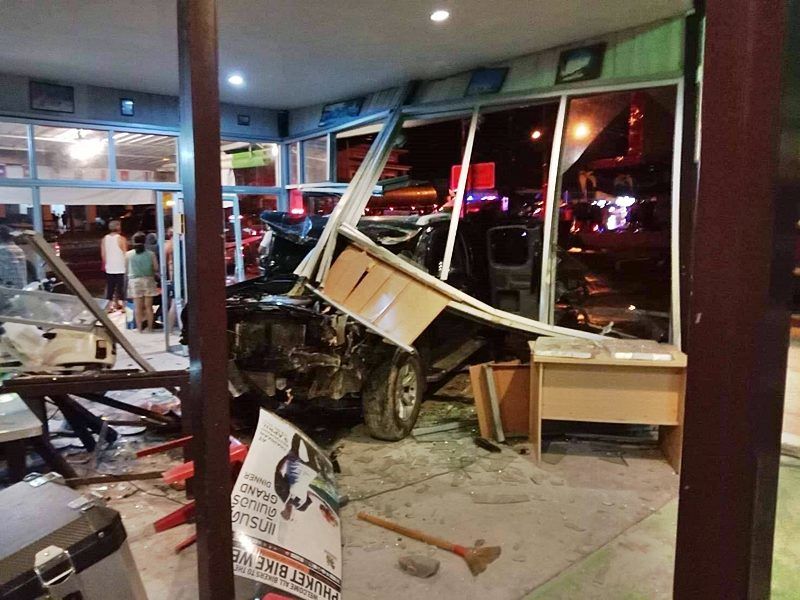 A 9 year old girl was killed after a pickup truck driver lost control of his vehicle, hydroplaning on the wet road and crashing into a roadside restaurant in Phuket. 7 other people were injured. The outdoor restaurant had tables set up in front of a motorbike shop. The truck ploughed through the tables and crashed into the motorbike shop's window. The road was slippery from the rain. The truck driver says he was heading toward Phang Nga when he lost control of his truck, hitting a car and motorbike before crashing into the restaurant and into the shop window. The […]
Phuket's 'Boat Splash' welcomes everyone for some fun in the sun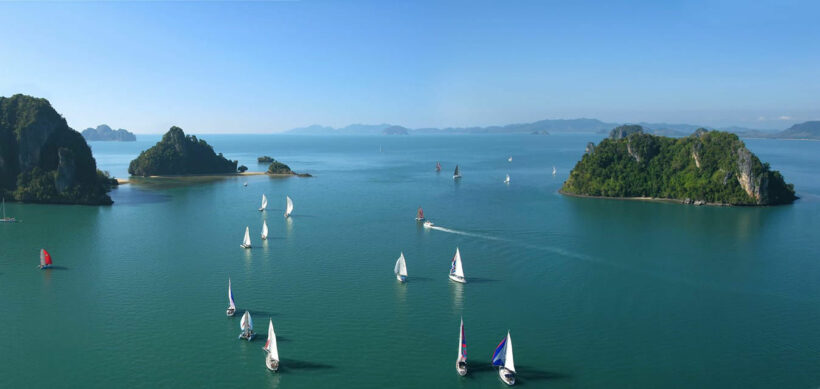 Disabled Sailing Thailand are organising Phuket's first Boat Splash on October 21 off Phuket's east coast. An on-water meet-up that's open to everyone, Boat Splash will take place in the waters between Rang Yai Island off Phuket Boat Lagoon and Royal Phuket Marina, and Cape Yamu. What originally grew from an idea to offer people with disabilities a safe opportunity to get out on the water on a large leisure craft, has now grown into a fully-inclusive event where anyone can rendezvous off the east coast for an afternoon of fun on the sea and in the sun. "Accessibility is […]