Man found dead in his car at Ranong

A Ranong man has been found dead inside his car at a tourist spot today. Ranong is a five hour drive north of Phuket.
Police were alerted this morning that a car had been parked overnight in the parking lot of Grass Mountain in the main central district.
When police unlocked the car they found the body of a man, later identified as 32 year old Sutthipong Suk-aram, in the driver's seat. A doctor determined that the man had been dead about 24 hours.
The car's engine and air-conditioner were still on when the body was found and a charcoal stove, which had extinguished itself, was also found inside the car. The man's relatives told police that Sutthipong had a quarrel with his girlfriend recently.
Charcoal briquettes emit carbon monoxide. Carbon monoxide is a toxic, invisible gas that builds up indoors and can result in poisoning, unconsciousness, or death.
SOURCE: The Nation


Read more headlines, reports & breaking news in Phang Nga. Or catch up on your Thailand news.

Toxic free school lunches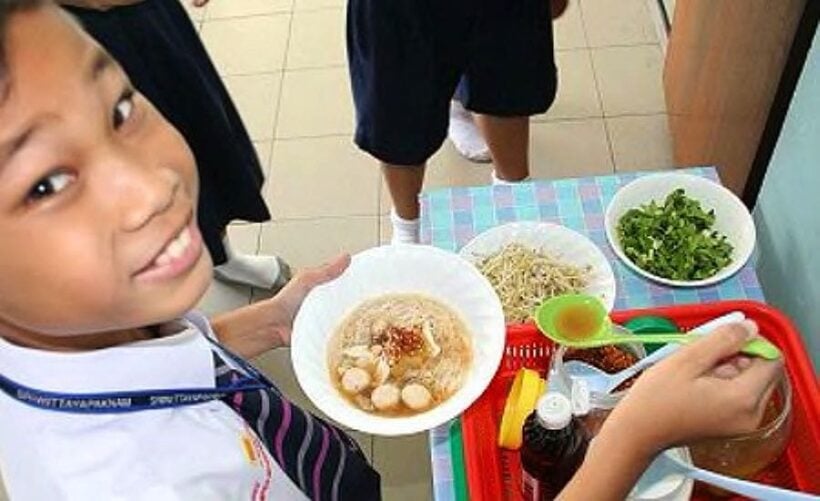 "Meat balls and sausages used in student lunches were also found to be contaminated with borax and formalin."
A major study has been released researching contaminants in vegetables used in the state-sponsored school lunch program. You'd hope that the lunches were fresh and nutritious, right?
Instead, they were dangerous.
Vegetables and fruits found in lunches for students under the government's free lunch program are almost 100 percent contaminated with pesticides and 99 percent of the urine samples from students and teachers in four provinces were tested with organophosphate, a deadly toxic pesticide that can attack the nervous system.
The alarming findings were the result of a research jointly conducted by Thai Education Foundation, Thai Health Promotion Foundation, Field Alliance of Chiangmai University and Greenpeace Thailand between July 2017-October 2018 on student lunches in 55 schools in Chiang Mai, Pathum Thani, Sakon Nakhon and Phang-nga provinces.
Vegetables, widely used in student lunches which were tested, include carrot, cabbage, Chinese cabbage, kale, long bean and tomato.  However, only two types of chemicals were tested – organophosphate and pyrethrum because organophosphate are widely used in insecticides for fruits and vegetables.
Thai PBS reports the the Thai Education Foundation secretary-general Marut Jatikate said that the most alarming findings appear to be the organophosphate residue found in 99 percent of the 436 urine samples from students and teachers in the four provinces.
Organophosphate poisoning symptoms include increased saliva and tear production, diarrhea, vomiting, small pupils, sweating, muscle tremors and confusion.
He said that the tests this time focused on two chemicals – organophosphate and pyrethrum – but they should have covered more toxic chemicals.
Nevertheless, he said findings from this research would be sent to the schools and parents of students in order that they would change the menu of student lunches but switching from mass-produced vegetables and fruits to organic vegetables and fruits which should be safer.
Besides the unsafe fruits and vegetables, Mr Marut said meat, meat balls and sausages used in student lunches were also found to be contaminated with borax and formalin.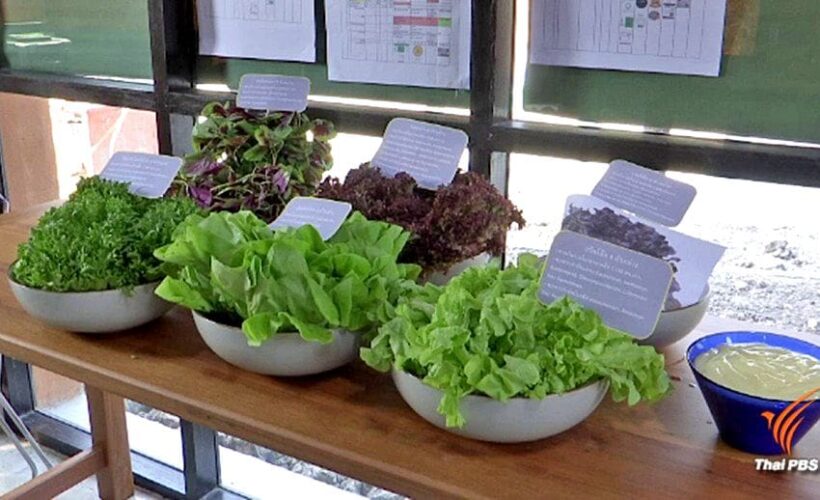 ORIGINAL STORY: Thai PBS
Phang Nga hotel ordered to stop holding weddings on the beach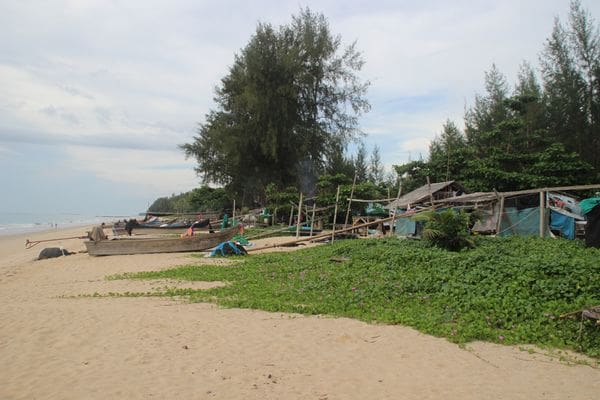 PHOTOS: Manager Online
The Damrongdhama Centre in Phang Nga Office has banned a 'luxury' hotel in Phang Nga for arranging a wedding event on Natai Beach after investigations over beach encroachment.
After an inspection at Natai Beach in Kokkloi, Phang Nga officials, led by Phang Nga Governor Siripat Pattakun, found that a luxury hotel had put umbrellas and chairs on the beach to arrange a wedding event on a public beach.
Officials have ordered the hotel to remove the umbrellas and chairs from the beach within three days. The hotel has been banned from arranging future weddings and events on the beach.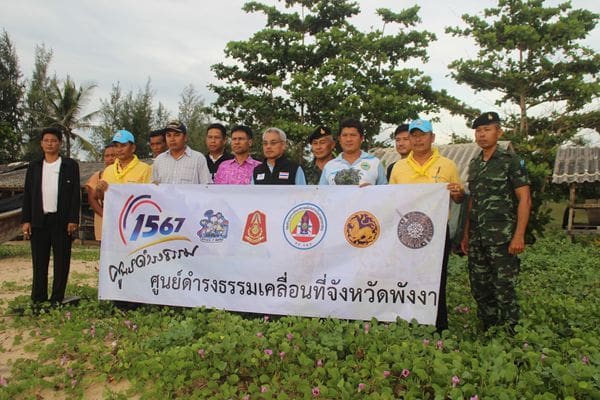 FULL STORY: Manager Online
Phuket's hotel and property players look north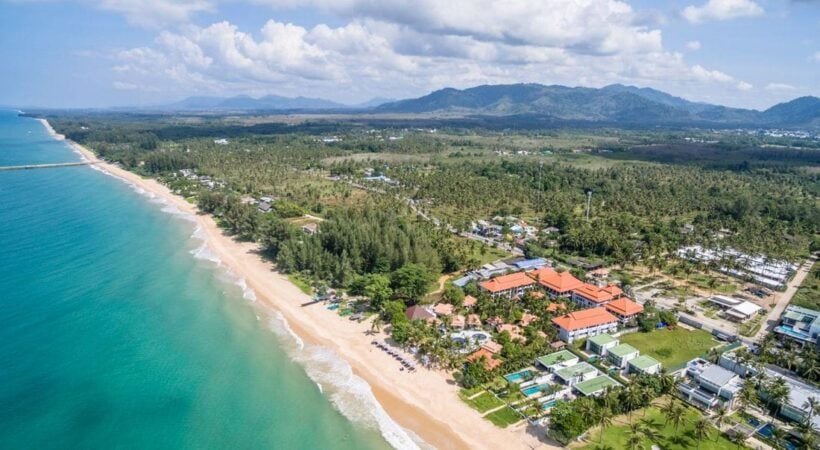 by Bill Barnett of c9hotelworks.com
One of Greater Phuket's real estate and hotel market's that has a decided buzz of late is the area up over the Sarasin bridge in Phang Nga.
In Natai, the entry of the Baba Beach Club and nearby Akyra is creating renewed visibility for the broad West Coast stretch of white sand beach.
Two upscale hotels are in the development phase in the vicinity, with one being flagged to an international hotel operator.
Up at the 1,000 plus rai Thai Muang mega-project, movement is once again underway, as is a nearby massive Japanese-led mixed-use project including a golf course.
Land values are currently running amuck in the Koh Kloi area where the AOT (Airports of Thailand) has reportedly acquired land for an upcoming Phang Nga airport which will provide Phuket with a second gateway alternative.
Premium land transactions are taking place, with the most notable being the recent trade of the former oceanfront site in Bodan that was to be at various stages first a Raffles and later a Ritz-Carlton Reserve.
Looking at Phuket's light-rail initiative, one knock-on effect will be the eventual linkage between the island and larger connection to a broader rail terminus in Koh Kloi. This will likely spur real estate speculators to acquire peripheral locations.
As Phang Nga's West Coast four land highway expansion moves forward to Khao Lak and beyond, Phuket's Northern neighbor is seeing a renewed push in its tourism, property and infrastructure.