Phang Nga
Driver lucky to escape serious injury in gas cylinder truck accident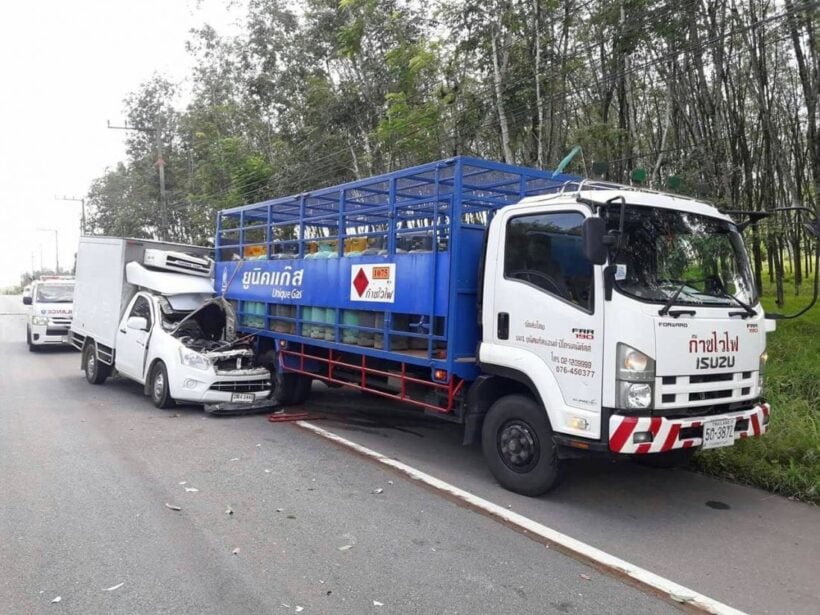 PHOTOS: Community Television Phang Nga Volunteers / Newshawk Phuket
A refrigerated pickup truck driver, who has admitted to being asleep at the wheel, has sustained minor injuries after colliding into the back of a parked truck which was carrying gas cylinder tanks in Phang Nga this afternoon (September 7).
Phang Nga rescue workers were notified of the accident in Takua Thung in Phang Nga at 1.50pm.
Rescue workers arrived to find the refrigerated pickup truck had hit the rear end of the truck which was carrying gas cylinder tanks.
The refrigerated pickup driver sustained a few minor injuries – some scratches on his arm and head.
The truck driver says he stopped his vehicle on the side of the road to 'do his business'. Suddenly, the pickup truck hit the back of his truck. The pickup truck driver says he fell asleep whilst driving.