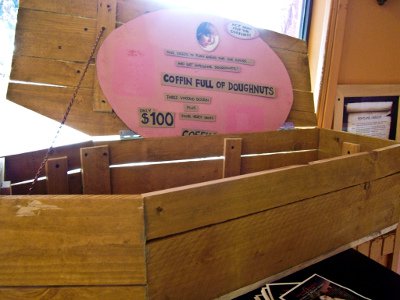 PHUKET: Friends and family of 80-year-old Kulap Chomduang gathered at Sop Tui Temple in the northern province of Lampang for her funeral in early August.
Mrs Kulap had been suffering from a variety of health problems, including diabetes, high blood pressure and cancer of the uterus.
But there was a catch: Mrs Kulap wasn't dead.
Since then, Mrs Kulap has made a miraculous recovery – all thanks to the "Cheating Death" ceremony – or so villagers claim.
The fake funeral took place on August 7 at the temple in Pongsaengthong Sub-district.
It was exactly like a normal cremation ceremony in almost every way. There were monks praying for the body and a picture of Mrs Kulap in front of her empty casket.
Then the empty casket was cremated.
Worried by their mother's health problems, Mrs Kulap's children came up with the idea of holding a ceremony of gifting an "empty" spirit to Death so he wouldn't pay attention to their sick mother.
Since then, Mrs Kulap has made an amazing recovery. Before the ceremony, she was bed-ridden. Now she can walk around the house and feed herself.
The family followed the ritual up with another ceremony to prolong Mrs Kulap's life. She attended the event herself – and guests were amazed at what good shape she was in.
— Sanook News