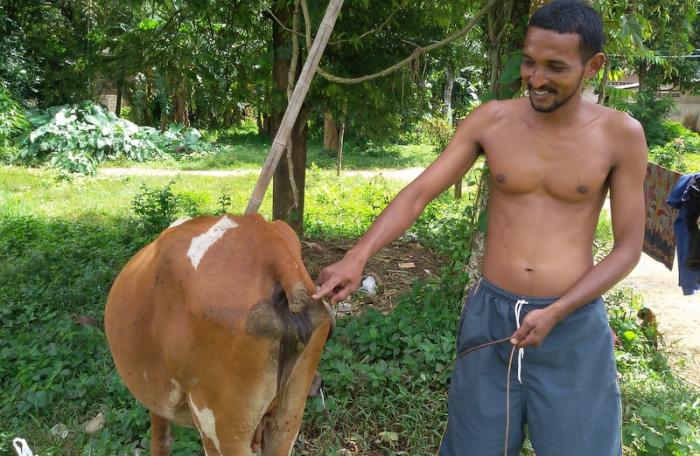 KRABI: A Krabi villager was dismayed to discover that an unknown thief had chopped off and stolen his cow's tail when he left the animal out to graze overnight.
Udom Yala, 37, a villager from Khao Khram in Krabi, said that his cow is still in pain, despite the incident having taken place three months ago.
The 13-year-old cow, named Lai, is currently three months pregnant. She is still frightened of strangers and doesn't let anyone but himself near her, says Mr Udom.
"Lai is one of the four oxen that I have. About three months ago, I let them graze outside overnight. The next morning, when I went to untie them, I found that Lai was bleeding from the tail and had tears in her eyes," says Mr Udom.
"I immediately separated her from the other animals and looked after her closely, but she has not yet recovered fully."
Mr Udom, who has not filed a complaint with the police, fears that Lai's wound may get infected. He says that one of her legs is still wounded and she cannot walk properly.
"This is a really awful thing to do – I have never seen anything like it before. I have no idea who did it or why," he says.
"Perhaps the thief intended to cook it or sell it, but either way, it's inhumane and unacceptable to do this to an animal while it's still alive."
— Kritsada Mueanhawong