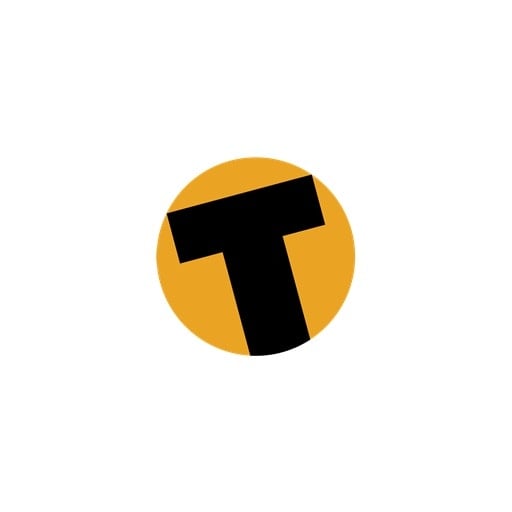 PHUKET CITY: After undergoing an emergency appendectomy, a patient at Bangkok Phuket Hospital found himself unable to enter Big-C Supercenter without setting off the magnetic anti-theft security devices. Confused, embarrassed and unable to fulfill his rightful role in the Phuket consumer economy, 44-year-old Prapet Tiranon returned to the hospital and asked physicians to X-ray him to see if they had perhaps left something inside him that could account for his transformation into a human bar code. But all the tests were negative and K. Prapet was sent home. Fearing further embarrassment, he steered clear of Big C. But when he joined the throng at the opening of Central Festival, he set off the security device there as well – again causing him a great deal of embarrassment. Desperate to solve the mystery, he took his story to the press. A meeting of doctors and store officers at Big C was arranged and, with all eyes upon him, he passed though the device – setting it off. The doctors were initially confused, for they had already passed a bag containing all of the same equipment used in K. Prapet's surgery through the security check – without setting it off. What could account for it? Had K. Prapet really become a human bar code? Then someone had the bright idea of bringing K. Prapet inside Big C and running the bar code scanning device at the checkout counter over his person. When it reached his pocket it went off. "What's in your pocket?" he was asked. "My wallet," came his reply. It turned out that the scanner was being set off by a security bar code sticker that was stuck on the inside lining of his wallet. Once the offending sticker was removed, K. Prapet was able to walk straight through the device without setting it off. The mystery had been solved. K. Prapet was neither a human bar code nor the victim of medical malpractice. K. Prapet, owner of the Ban Pae Seafood Restaurant, slunk off without talking to the press, while physicians and other personnel from Bangkok Phuket cheered in celebration at having been cleared of suspicion of shoddy workmanship. As it turns out, what happened to K. Prapet could have happened to any island consumer. The magnetic strips are commonly hidden away in merchandise to prevent theft, either by shoplifters or store employees. They are commonly inserted at the factory and are meant to be deactivated by the scanning device at the time of purchase. When this doesn't happen – or when the goods find their way into the black market – they can trigger alarms and cause the unsuspecting buyer a good deal of embarrassment – as K. Prapet learned.
JetSki crashes into shop in Kamala, Phuket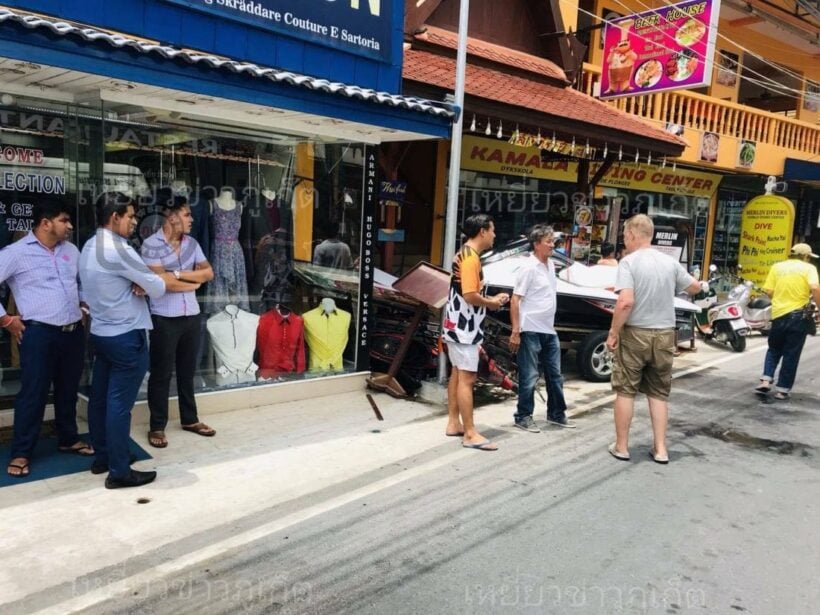 PHOTOS: Newshawk Phuket
Not often we get to write this headline… "JetSki crashes into shop in Kamala".
The jetski was being towed by a Saleng (motorcycle and side-car) through the streets of Kamala this afternoon when, for reasons we don't yet (probably brake failure), the whole shebang went AWOL and ended up running into the front window of some tourist shops.
The jetskis are a common sight going through the backroads of the various west-coast shopping areas at the start and end of each day, on their way to the beach to hire to tourists, usually in a convoy with the jetski staff riding shotgun on top.
This time it was a lone JetSki, being towed by a saleng, that somehow veered off the street and into the roadside Kamala shops.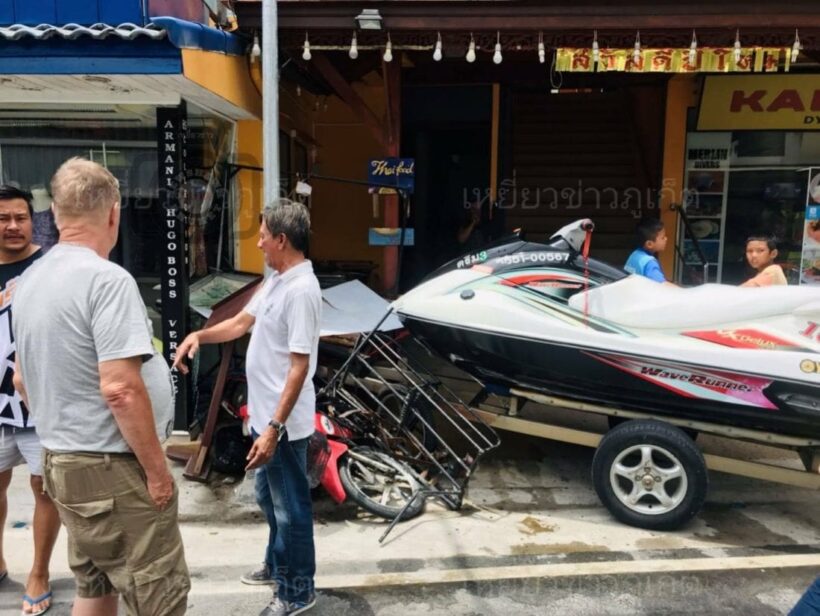 NO Plastic Bag! @ Central Phuket
China has the most atheists. Indonesia and Philippines the most believers.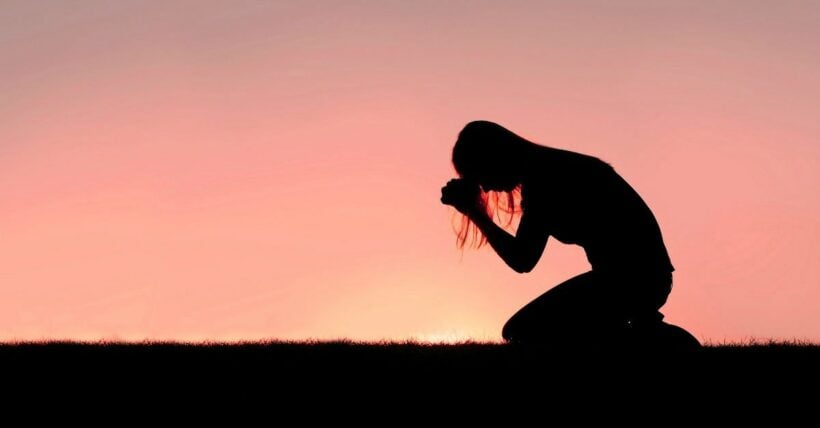 China is the least believing country in the world but belief in a God gets 100 per cent mention in countries like Indonesia, Bangladesh and Philippines, according to the survey by Gallup International.
According to the survey exploring religious tendencies of 66,000 people in 68 countries across the world, 62 per cent of people in the world define themselves as religious, 74% of people globally believe we have a 'soul' and 71% believe in a God. Another 56% believe in heaven, 54% in life after death and 49% in hell.
China has the highest percentage of atheists in the world with 67% not believing in any religion. Every seven out ten people are atheists, more than double than any other country. 23% consider themselves as non-religious. Less than 10% identify themselves as religious in China.
China's atheist percentage is followed by Japan, a long way behind in second place at 29%, Slovenia (28%) and Chech Republic (25%). Despite rapid industrialisation and urbanisation religion has stayed relevant in the South Korean region with only 23% identifying as atheist.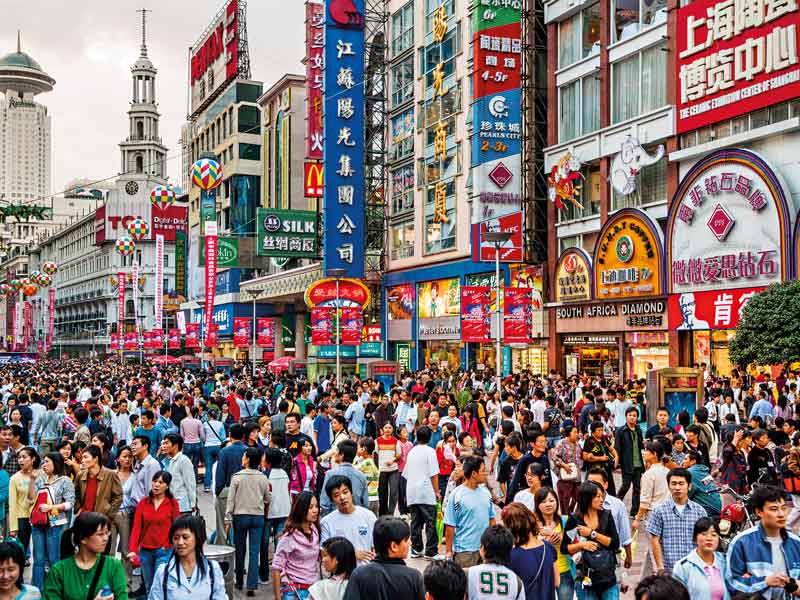 European countries like Belgium (21 %), France (21%) , Sweden (18%) and Iceland (17%) also have a large percentage of believing population.
Bangladesh, Indonesia and Philippines are the most believing countries with entire population claiming to believe in God, soul, hell and heaven. Thailand and Pakistan have 99% believing population, followed by India, Vietnam and Mongolia.
The survey shows that the levels of religiosity diminish as income and education levels increase. While 66% of people with low income affirm to be religious, this percentage drops to 50% among people with higher incomes. The same trend is verified in relation to education levels: 83% of people with lower education level are religious against 49% of higher level.
According to the survey there is a connection between religiosity, beliefs and socio-demographic characteristics like age, income and education level. As education and income levels grow higher, religiosity levels tend to go down. Also, the expression of different beliefs is higher among young people.
The level of education has a considerable influence on the perception of religion by the society. Women and young children show higher percentage for spiritual forces.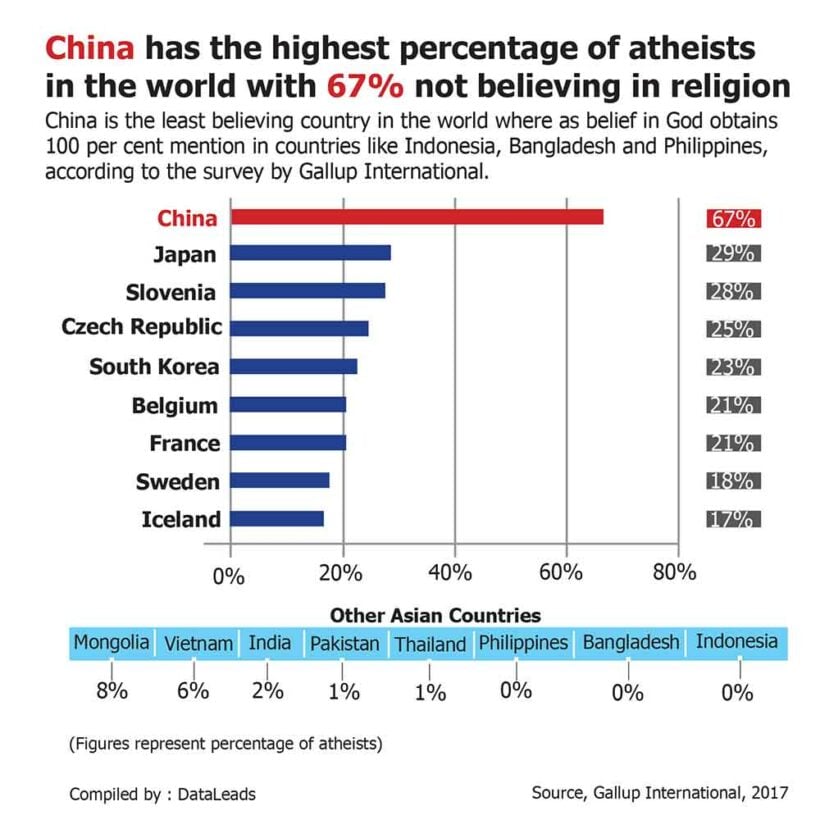 SOURCE: Data Leads