Buffalo ladyboys' carjack capers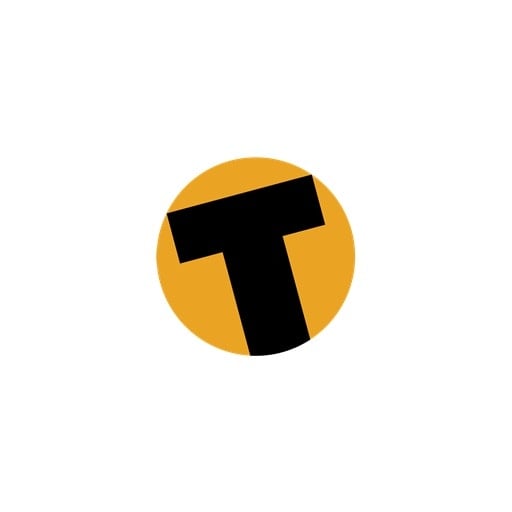 CHIANG MAI: If you happened to have been out drinking in Chiang Mai over the last few months and, after a few too many beers, decided to do the responsible thing and pull over in your car for a rest to sober up before weaving on home, then you may have come across the Buffalo Ladyboy Gang.

The gang has not only robbed more than 40 drunks, but also performed oral sex on their slumbering victims to boot.

Police at Muang Chiang Mai Police Station have this year been receiving a slew of reports of robberies from sheepish men who claim that while they were sleeping in their cars, a group of four rather camp crooks have broken in and made off with their possessions.

As all the attacks happened very late at night and the victims were often three sheets to the wind, police had been unable to bring enough evidence to apprehend the gang – despite having a good idea of who they were.

On August 20, however, this all changed when Sirichai Wutinansurasing, 34, walked into the station with a familiar tale of woe.

K. Sirichai told police that the night before he had been out on the town in Chiang Mai. Setting off home, he realised that he was in no condition to drive. Sensibly, he parked his car on the side of the Chiang Mai-Lampang road to sleep off the effects of all the alcohol he had consumed. Not so sensibly, he forgot to lock the car door.

The next thing he knew there were people in his car hunting for his valuables. Perhaps more worrying was the fact that one of the intruders was fumbling with his belt. Instantly sobering up, K. Sirichai fought off the intruders, who ran away while shrieking girlishly.

K. Sirichai noticed one of the four attackers was also morbidly obese, and thus had difficulty keeping up with his friends. K. Sirichai also got a good look at the man who tried to molest him.

On hearing these graphic descriptions, police instantly realised that this fitted all the hallmarks of an attack by the infamous Gang Kratoy Khwai, or the "Buffalo Ladyboy Gang", so named because of their portly member.

Shown the police black book of known criminal offenders who happened to be of the "third gender", K. Sirichai was soon able to pinpoint the perpetrators.

Chiang Mai Muang District Police Deputy Superintendent Bunyawat Kertklam then led a team of officers to the gang's known hideout – a dormitory in Saraphee District.

There police arrested Thanaphat "June" Thepawan, 38; Kritsada "Oh" Wichai, 25; Monchai "Mew" Lamnuan, 24, and Kritichai "Nong Nam Daeng" Kanthaya, 22, the Kratoy Khwai from whom the gang got its name. Police also seized 15 mobile phones, two laptop computers, a gold chain and a number of pawn shop tickets for mobile phones and jewelry.

Confronted with the evidence, the suspects admitted everything. They said that they had robbed at least 40 victims. Their modus operandi was to search for drunks sleeping in their cars who had forgotten to lock the doors. Finding one, they would post one man as a lookout while another took his valuables and the third restrained him. Mew told police he performed oral sex on the hapless drunk as a token of thanks for the stolen loot.

All four were charged with robbery, but it was not reported whether there were any charges of sexual assault.
JetSki crashes into shop in Kamala, Phuket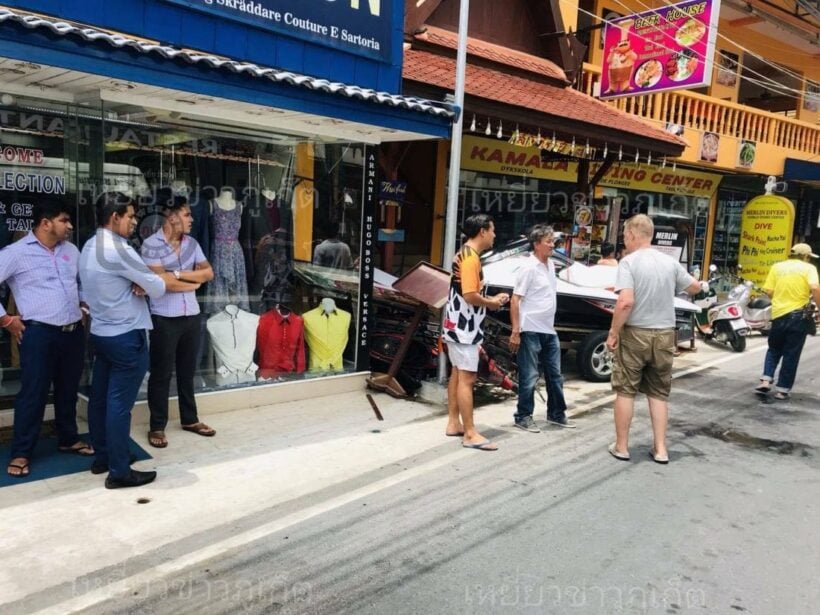 PHOTOS: Newshawk Phuket
Not often we get to write this headline… "JetSki crashes into shop in Kamala".
The jetski was being towed by a Saleng (motorcycle and side-car) through the streets of Kamala this afternoon when, for reasons we don't yet (probably brake failure), the whole shebang went AWOL and ended up running into the front window of some tourist shops.
The jetskis are a common sight going through the backroads of the various west-coast shopping areas at the start and end of each day, on their way to the beach to hire to tourists, usually in a convoy with the jetski staff riding shotgun on top.
This time it was a lone JetSki, being towed by a saleng, that somehow veered off the street and into the roadside Kamala shops.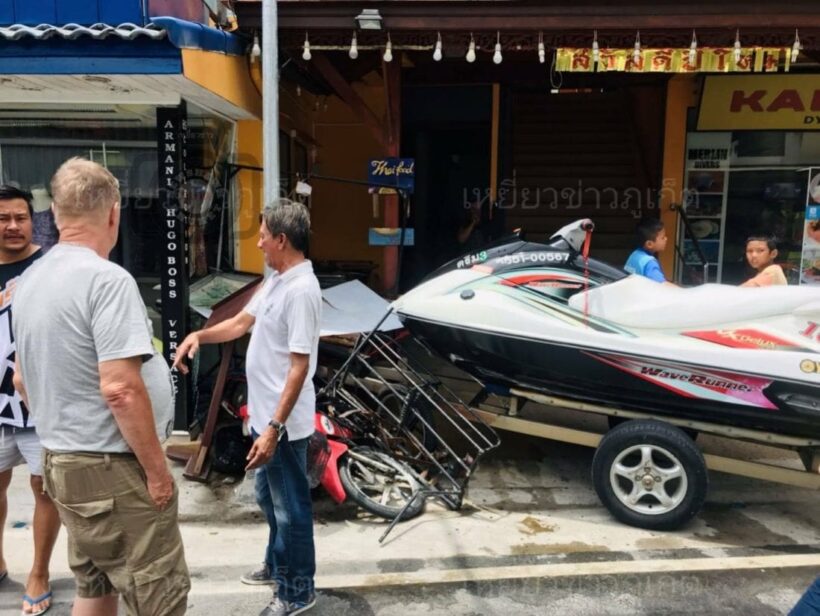 NO Plastic Bag! @ Central Phuket
China has the most atheists. Indonesia and Philippines the most believers.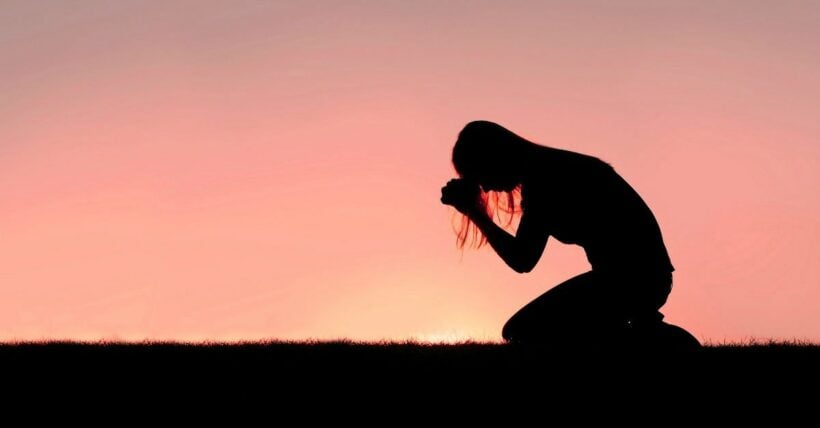 China is the least believing country in the world but belief in a God gets 100 per cent mention in countries like Indonesia, Bangladesh and Philippines, according to the survey by Gallup International.
According to the survey exploring religious tendencies of 66,000 people in 68 countries across the world, 62 per cent of people in the world define themselves as religious, 74% of people globally believe we have a 'soul' and 71% believe in a God. Another 56% believe in heaven, 54% in life after death and 49% in hell.
China has the highest percentage of atheists in the world with 67% not believing in any religion. Every seven out ten people are atheists, more than double than any other country. 23% consider themselves as non-religious. Less than 10% identify themselves as religious in China.
China's atheist percentage is followed by Japan, a long way behind in second place at 29%, Slovenia (28%) and Chech Republic (25%). Despite rapid industrialisation and urbanisation religion has stayed relevant in the South Korean region with only 23% identifying as atheist.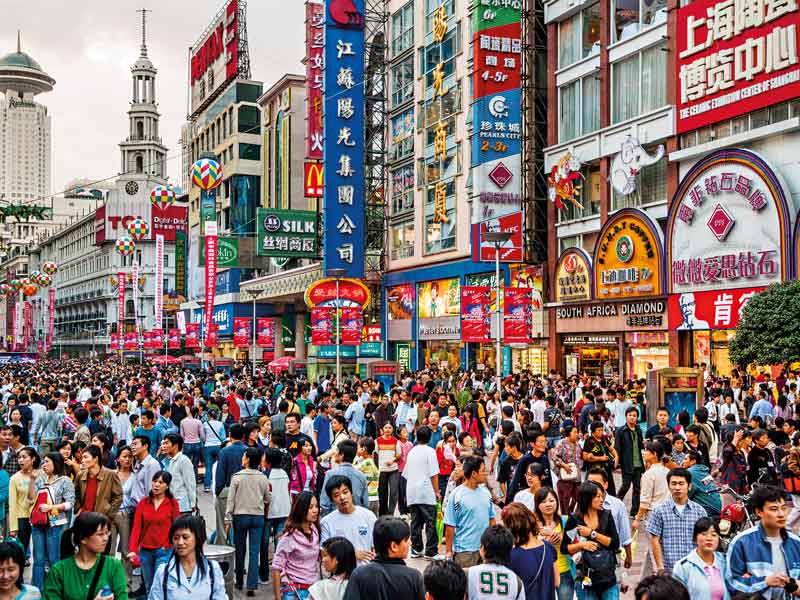 European countries like Belgium (21 %), France (21%) , Sweden (18%) and Iceland (17%) also have a large percentage of believing population.
Bangladesh, Indonesia and Philippines are the most believing countries with entire population claiming to believe in God, soul, hell and heaven. Thailand and Pakistan have 99% believing population, followed by India, Vietnam and Mongolia.
The survey shows that the levels of religiosity diminish as income and education levels increase. While 66% of people with low income affirm to be religious, this percentage drops to 50% among people with higher incomes. The same trend is verified in relation to education levels: 83% of people with lower education level are religious against 49% of higher level.
According to the survey there is a connection between religiosity, beliefs and socio-demographic characteristics like age, income and education level. As education and income levels grow higher, religiosity levels tend to go down. Also, the expression of different beliefs is higher among young people.
The level of education has a considerable influence on the perception of religion by the society. Women and young children show higher percentage for spiritual forces.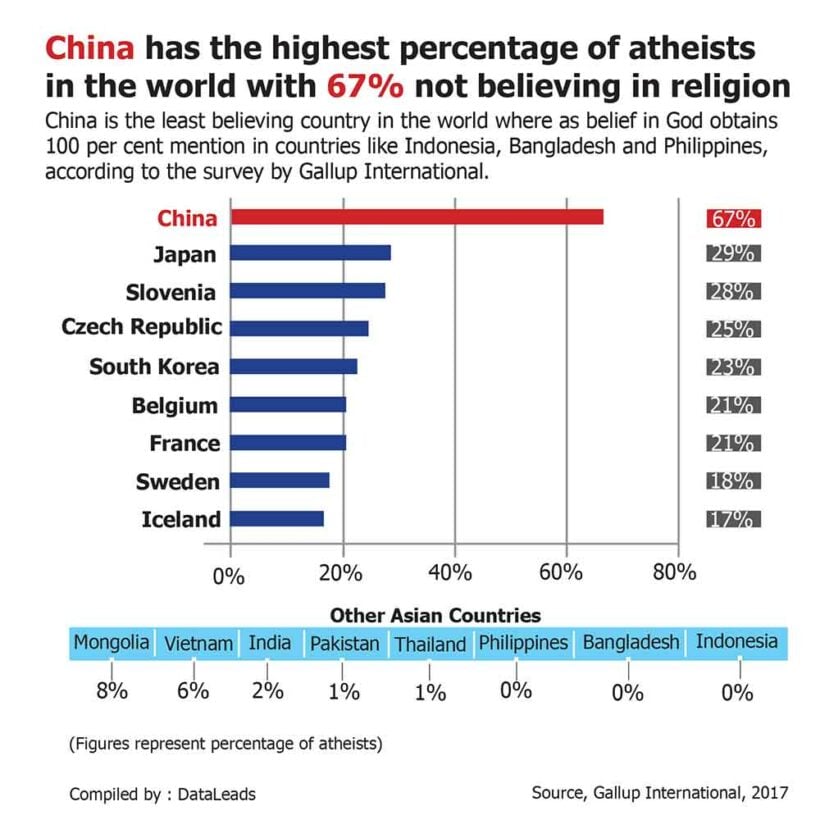 SOURCE: Data Leads