A fish in the hand is better than two in the pond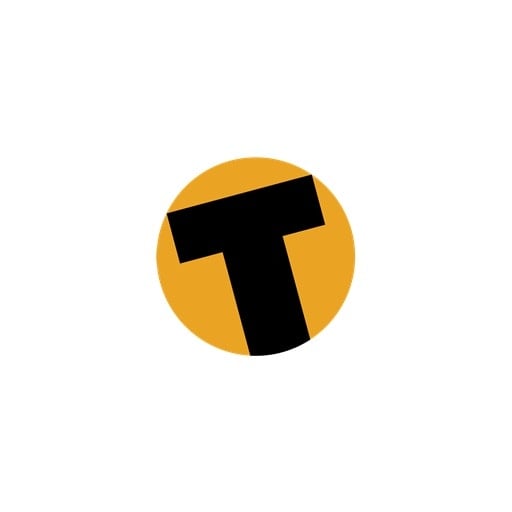 ROI-ET: As the old proverb goes, "a bird in the hand is worth two in the bush". As a young soldier in Isarn recently found out, the same holds true for fish in ponds.

Late last month, Royal Thai Army Private Benchaphon Dangwibul told a reporter in a rather hoarse voice that on November 24 he was on a 10-day furlough from his base in Nakhon Pathom to help his family bring in the rice harvest.

That afternoon he felt like having fish for dinner, so he called to his parents that he was off to a nearby pond to go and catch some – by hand.

After scrabbling about the bottom of the pond for a while, he soon managed to grab a pla mor, or climbing perch. The fish was about four inches long and one inch thick, he said.

He held it tightly in his left hand while he continued to hunt for more fish with his right. He soon found a pla chon, or snakehead fish, but the fish put up a good fight and he couldn't hold it with just one hand.

To free up both hands, he quickly put the perch in his mouth, holding its head firmly between his teeth, while he got to grips with the feisty snakehead.

The perch, however, did not appreciate being clamped in Pte Benchaphon's jaw and started to struggle violently. Eventually it slipped through his teeth and began to slide straight down his throat, where its sharp fins dug into the flesh, wedging it firmly in place and very nearly choking him. Pte Benchaphon waved frantically to his parents, who rushed him to Roi-Et Thonburi Hospital.

Dr Somkiat Wichethaphong, who treated the poor private, said that when the patient was brought in he was writhing with pain. Fortunately, he could still see the fish's tail sticking out, so it hadn't gone in too far. Dr Somkiat said that he used forceps to hold Pte Benchaphon's throat open while he cut up the perch, taking it out bit-by-bit. It took him and his team of nurses more than an hour to get all of the fish out.

Pte Benchaphon was very lucky to have survived, the doctor said. If he hadn't gotten to hospital so quickly he could have died. The patient is now recovering well and has been given permission to go home, Dr Somkiat said.

Thongin Dangwibul, Pte Benchaphon's father, said that he had heard many stories of people dying after getting fish stuck in their throats, but had never thought it could happen to anyone in his family.

It was very lucky that he saw what had happened straight away and that he lived close to a hospital, otherwise his son may have died, he added.

The incident should serve as a lesson to people not to use their mouths to hold fish as they may not be as lucky as his son, Mr Thogin said.


JetSki crashes into shop in Kamala, Phuket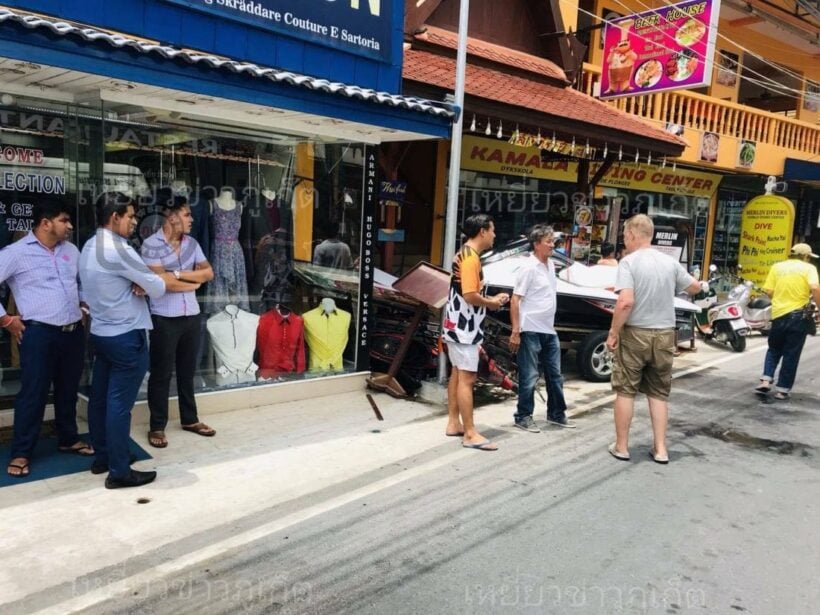 PHOTOS: Newshawk Phuket
Not often we get to write this headline… "JetSki crashes into shop in Kamala".
The jetski was being towed by a Saleng (motorcycle and side-car) through the streets of Kamala this afternoon when, for reasons we don't yet (probably brake failure), the whole shebang went AWOL and ended up running into the front window of some tourist shops.
The jetskis are a common sight going through the backroads of the various west-coast shopping areas at the start and end of each day, on their way to the beach to hire to tourists, usually in a convoy with the jetski staff riding shotgun on top.
This time it was a lone JetSki, being towed by a saleng, that somehow veered off the street and into the roadside Kamala shops.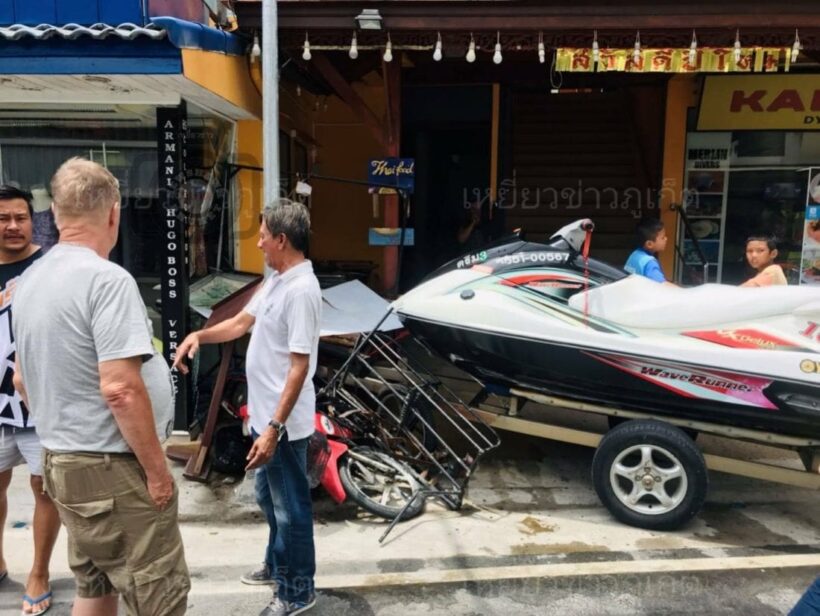 NO Plastic Bag! @ Central Phuket
China has the most atheists. Indonesia and Philippines the most believers.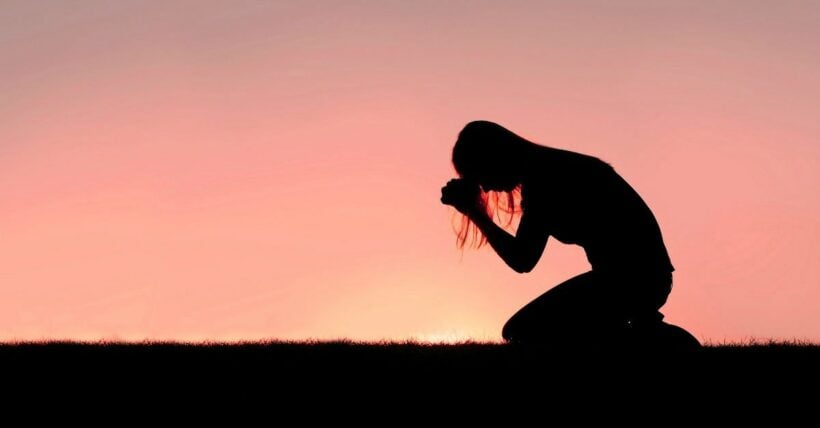 China is the least believing country in the world but belief in a God gets 100 per cent mention in countries like Indonesia, Bangladesh and Philippines, according to the survey by Gallup International.
According to the survey exploring religious tendencies of 66,000 people in 68 countries across the world, 62 per cent of people in the world define themselves as religious, 74% of people globally believe we have a 'soul' and 71% believe in a God. Another 56% believe in heaven, 54% in life after death and 49% in hell.
China has the highest percentage of atheists in the world with 67% not believing in any religion. Every seven out ten people are atheists, more than double than any other country. 23% consider themselves as non-religious. Less than 10% identify themselves as religious in China.
China's atheist percentage is followed by Japan, a long way behind in second place at 29%, Slovenia (28%) and Chech Republic (25%). Despite rapid industrialisation and urbanisation religion has stayed relevant in the South Korean region with only 23% identifying as atheist.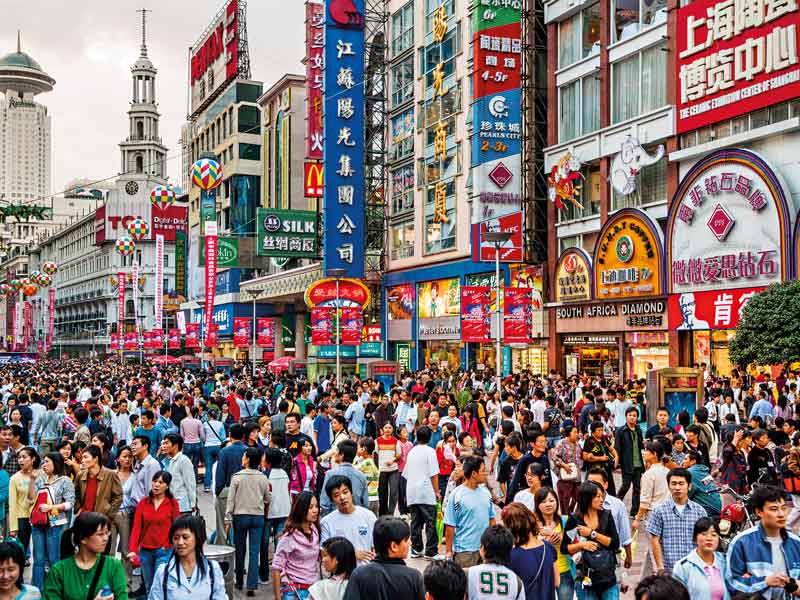 European countries like Belgium (21 %), France (21%) , Sweden (18%) and Iceland (17%) also have a large percentage of believing population.
Bangladesh, Indonesia and Philippines are the most believing countries with entire population claiming to believe in God, soul, hell and heaven. Thailand and Pakistan have 99% believing population, followed by India, Vietnam and Mongolia.
The survey shows that the levels of religiosity diminish as income and education levels increase. While 66% of people with low income affirm to be religious, this percentage drops to 50% among people with higher incomes. The same trend is verified in relation to education levels: 83% of people with lower education level are religious against 49% of higher level.
According to the survey there is a connection between religiosity, beliefs and socio-demographic characteristics like age, income and education level. As education and income levels grow higher, religiosity levels tend to go down. Also, the expression of different beliefs is higher among young people.
The level of education has a considerable influence on the perception of religion by the society. Women and young children show higher percentage for spiritual forces.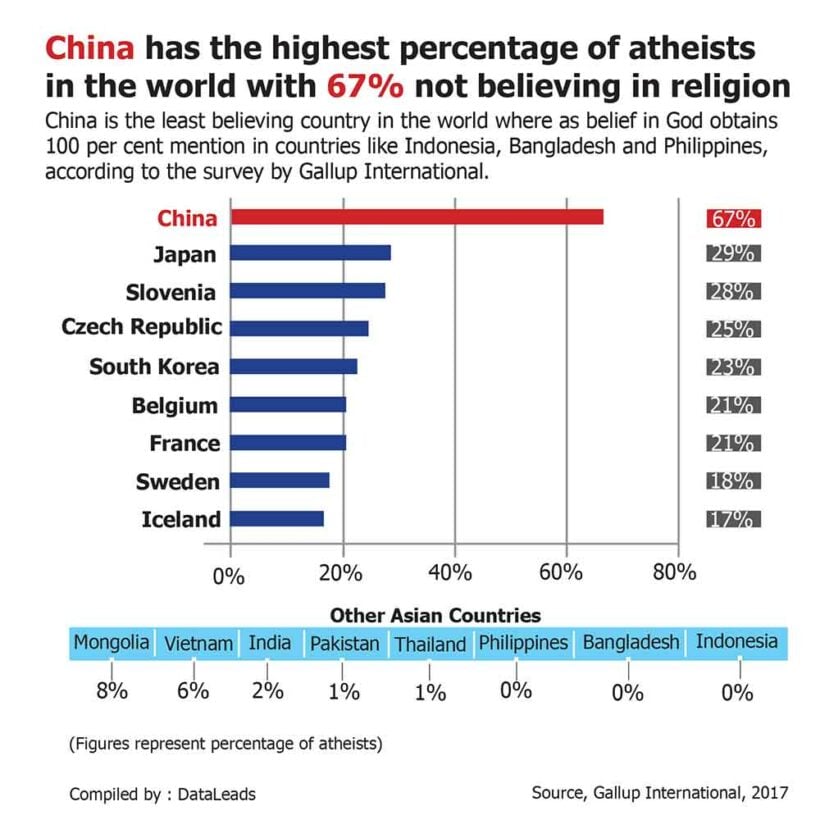 SOURCE: Data Leads