Opinion: Beach bums blue after latest Phuket ban
PHUKET: Patong Mayor Chalermluck Kebsup is correct in calling for a compromising approach to the ban on beach chairs on the island (story here). An equitable and transparent solution must be worked out before this latest embarrassment causes irreparable damage to the island's tourism industry, permanently driving away many of the island's most loyal guests.
Images of elderly tourists being forced by police to remove beach chairs from the sand is the worst possible publicity for the island. This is especially true now, as it comes just months after images were seen around the world of the military personnel patrolling the sands with automatic assault rifles during the applauded cleanup campaign.
It is sad that our leaders so consistently fail to demonstrate sufficient foresight to prevent or mitigate impending problems.
In this space we have warned in advance about several disasters-in-waiting, including the inevitable collapse of the Patong Hill road due to downslope construction work, the SuperCheap inferno and the rapid break-up of the Coral Reef Squadron artificial reef after exposure to monsoon-season currents.
The Gazette is not blowing its horn or claiming special powers of prognostication: we are simply pointing out things that should be obvious to all. The ongoing beach chair fiasco is no different.
An editorial published at the start of this high-season read: For better or worse, Phuket evolved as a beach tourism destination with beach loungers and parasols as an integral part of the infrastructure. That corrupt local politicians used them to illegally amass personal fortunes over the years does not negate that reality.
That editorial went on to call for temporary measures to allow for sun loungers and parasols to be made available to tourists during the current high season, with a long-term, sustainable and transparent approach to be drawn up during the upcoming low season.
Instead, we have witnessed a series of highly-confusing directives and flip-flops, with enforcement of the controversial "no beach chair" rule varying greatly in different areas. In a final bid to end all the confusion, a complete ban on all beach chairs across the island was eventually imposed.
Not only is this ban harmful to the tourism industry, but it will no doubt prove to be unenforceable by police in the long term.
Looking further into the future, it is easier to imagine a scenario in which police replace local administrative bodies in reaping the profits from rented beach chairs, parasols and jet-skis than it is to imagine comprehensive enforcement of the ban.
Rather than ban beach chairs completely, a system could easily be devised in which tourists could simply "register" beach chairs into a central database and receive a sticker or some other form of certification that it is owed by them, not rented.
This of course seems like a cumbersome and overly bureaucratic approach to something as simple as enjoying a day at the beach, but for diehard beach bums it might be worth a try.
OPINION: A sad, but inevitable, farewell to The Nation daily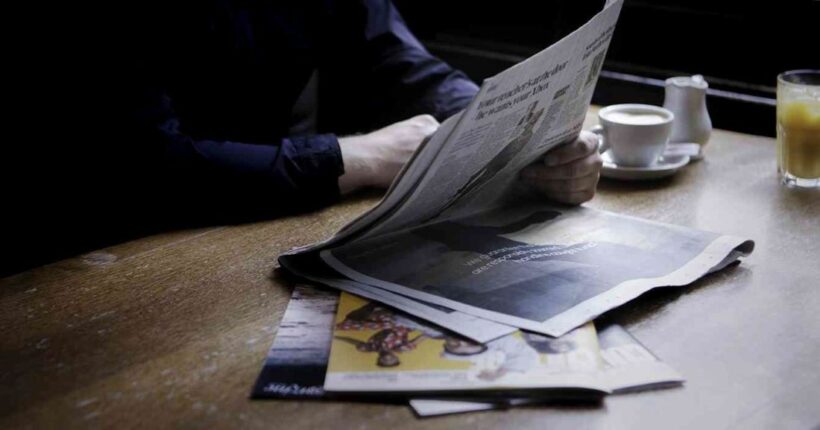 Sad news yesterday when The Nation announced it was going to stop the daily publishing of its newspaper. After 48 years, The Nation Multimedia Group is shutting up shop on its daily newspaper.
It wasn't entirely unexpected and is a decision that every newspaper has either already made, is constantly reviewing or will have to make in the future, probably soon. The Nation Multimedia Group's CEO maintained that there would be no reductions in editorial staff. When these announcements are made there is always promises of a rosy online future and no reductions in staff. In reality there has to be a reduction in staff to make the transition from paper to online fiscally possible.
For The Nation it was somewhat of a perfect storm of problems that precipitated yesterday's announcement to go online-only.
Thailand's expat and english-speaking demographic is changing. The numbers of English-speaking expats is dropping (not a lot) but the numbers of non English-speaking expats is growing. The same is reflected in the tourist mix passing through the Kingdom these days. It's just an evolutionary transition that's also reflected in the nationalities buying property in Thailand.
A hard core of expats, some of The Nation's devout readers, are also finding it increasingly difficult to stay in Thailand. Take a long-term British expat for example, living happily on their UK pension and spending long days by the beach. With the British pound plunging against the Thai baht the real cost of living has gone up, a lot, for many of these long-termers. Then add the steadily rising costs of living in Thailand and new requirements for long-stay visas and the long days at the beach are getting more expensive and more complex.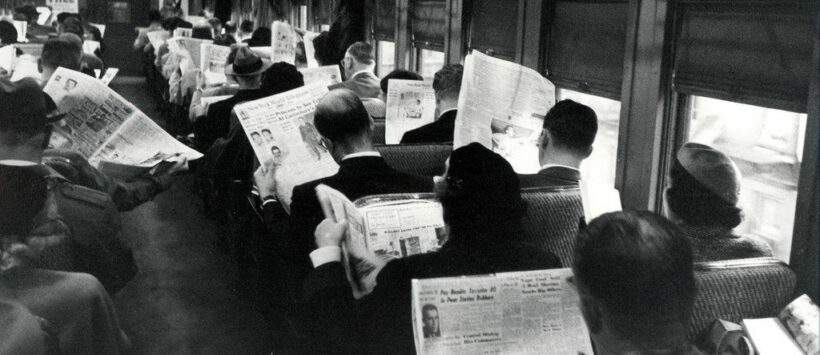 Then
The expat mix is also getting a lot younger. You guessed it, younger people are more inclined to read their news and seek information online.
Finally, the advertising revenue for newspapers is getting very thin on the ground. Newspaper advertising is expensive, non-intuitive and certainly not 'real time' as demanded by both readers and advertisers. Why would any sane business owner place an ad in their newspaper when, for a fraction of the cost, they can directly target THEIR buyers with an online ad. AND it's totally measurable.
Just current economic conditions – a strong baht, falling exports and political uncertainty – are eating into business advertising spend and confidence as well.
There's also a lot more choice for advertisers these days as the revenue creeps away from the old triumvirate of press, radio and TV. At the same time online platform traffic soars in numbers and new platforms and innovations get added every day.

Now
The Nation's daily paper is just another victim of the relentless technological march.
The people (me included) who used to make it a daily habit to trawl through the pages of the dailies are getting older, moving across to the online platforms, or simply dying or leaving Thailand. At the same time a few thousand smartphones will be bought today bringing almost instantaneous news to their screens, along with hundreds of choices of media, opinions, formats and, yes, advertisements.
The sight of people travelling on public transport, or walking around, heads buried in their screens is scary to us 'old-timers'. But the smartphone, and to a lesser extent tablets, laptops and desktops, is where people will increasingly source just about everything they need to know. They will 'choose' what they want to read, not some editor's view of the world or slanted choices of news to publish.
It's a sad day when any venerable banner, like The Nation, has to cease publishing but we, the consumers, have determined their fate, and the fate of the remaining newspapers in Thailand, by making the move online. The publishers are adjusting to the new technology as well and following the new money-trail.
The Nation will publish its last daily newspaper on June 28.
The Thaiger has an editorial partnership with the Nation Multimedia Group.
Why the Chinese are infinitely more important than Western tourists to Thailand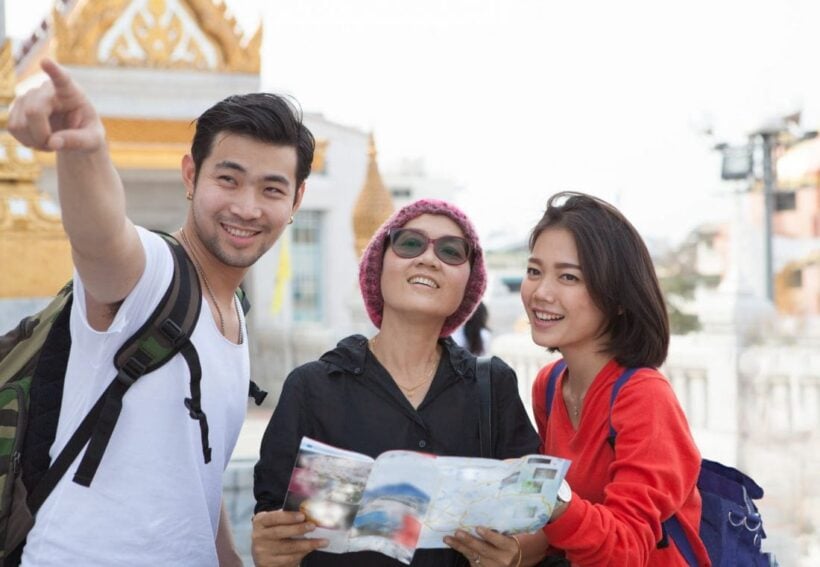 OPINION by Dan Cheeseman – Dan About Thailand
We need to wake up and smell the roses, us Westerners are no longer an important group for the Thailand tourism industry – in fact, we are what you would call 'niche' – and with good reason.
The Chinese are here in numbers and not only will this continue to grow but they also outspend Europeans per capita by 53% when in Thailand.
There are more Chinese…
The Chinese now account for 57.48% of all tourists in Thailand and what makes this even more staggering is only 8.7% currently have passports (120 million).
According to Jing Travel this could double by 2020 – that means 240 million Chinese able to travel (363% of the UK population – 66 million). They also go on to state that first time Chinese travellers are more likely to travel more close to home to begin with, so places like Vietnam and, you guessed it, Thailand.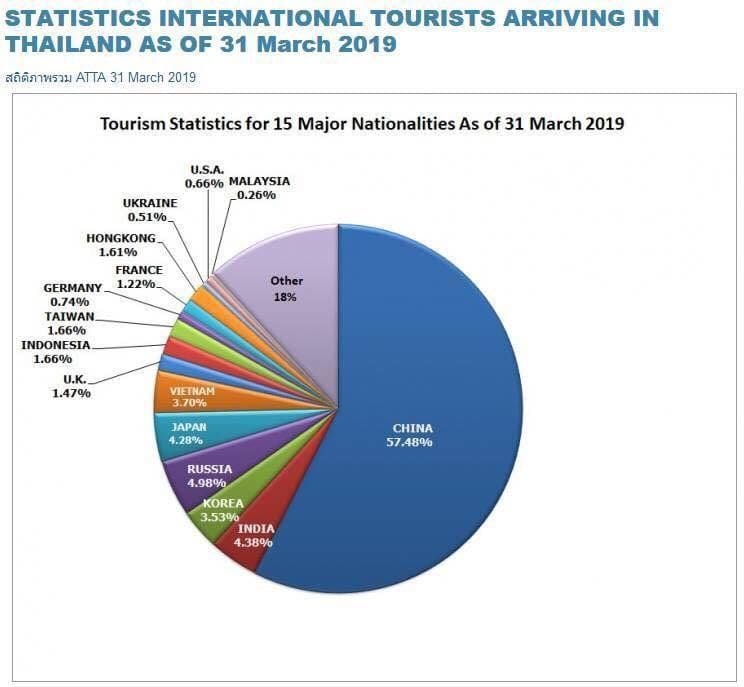 And the Chinese share of the pie will only grow.
No wonder Thailand are forecasting tourism to grow from the 38 million now to over 79 million by 2030.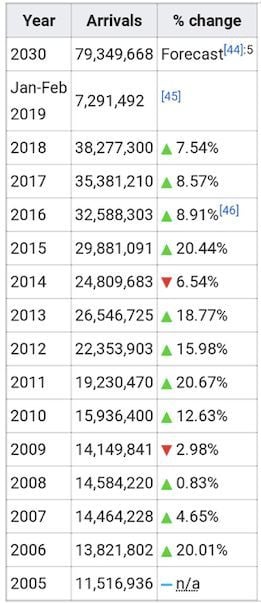 The Chinese Spend More…
Quite often I hear the European retaliation that they would like to see the spend levels per capita of Chinese, suggesting it to be low. This could not be further from the truth as shopping is an important factor for when they go on holiday.
The Chinese expenditure into Thailand is US$15,342,000,000 each year, which is more than any other nation. The average spend per day for a Chinese tourist in Thailand is US$192 – which is 53% more than the average Europeans US$125 daily spend.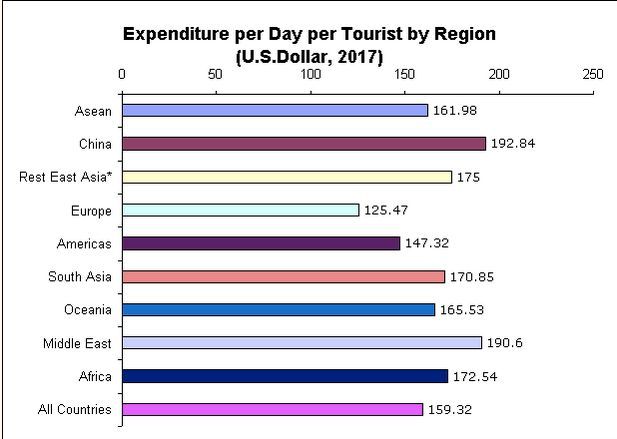 Read the rest of the story… Dan About Thailand
"Racial profiling and xenophobic" – a rant against Dual Pricing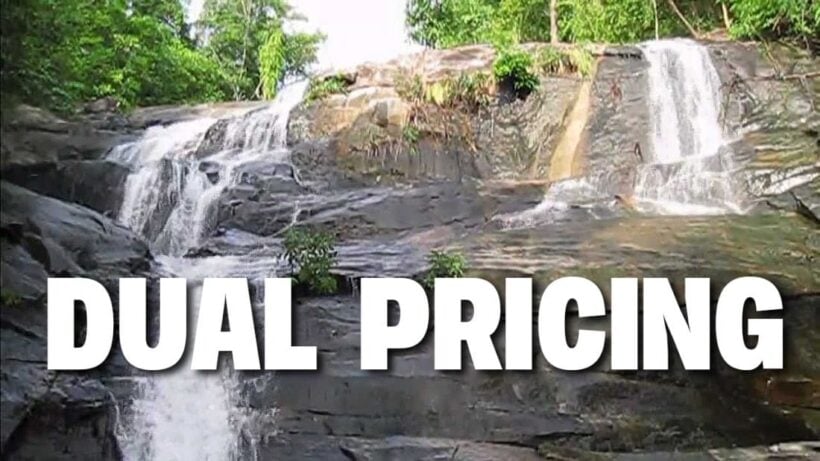 The rules are applied in a lumpy fashion at various tourist hot spots around the country as well as some national parks. Sometimes it's applied, sometimes, not, sometimes there are signs, sometime they make it up as they go, sometimes they will allow local expats in for the Thai price.
There are dual-pricing apologists who say 'Hey, it's cheap anyway, so pay up and shut up'. Whilst dual-pricing whiners say it's unfair, racist and shows a lack of grace towards tourists and foreigners.
Here's the story from 'Despondant Foreigner'. You can have your say on the post at our Facebook page…
"I would like to share my story with you that happened to me this morning. I visited Promlok waterfall in Nakhon Si Thammaratt with my Thai wife, child and wife's family. Upon arrival two soldiers approached our car and my wife began talking to them. They explained to her that as today is Songkran all Thai's get to go to the waterfalls free of charge but I had to pay. Then a woman dressed in yellow approached the car who confirmed what the soldiers said and told my wife that this is a new law. Well we were all disgusted and proceeded to drive back down to the bottom of the waterfall where we could all swim for free.
I am absolutely disgusted by this. Yet another example of Thailand's racial profiling and xenophobia towards foreigners. The fact that I am married and have children here doesn't make a difference. Because I have white skin I must pay the fee whilst all Thais go in free."
SOURCE: ThaiVisa