UPDATE: Kalasin shooting. Husband dies after shooting.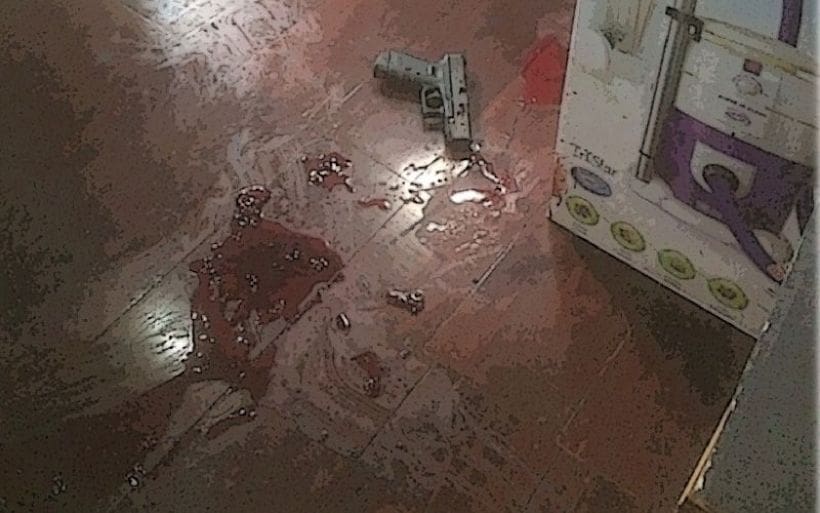 A Kalasin private school executive, shot in the head after a Valentine's Day fight with his wife, has died in hospital as a result of his injuries.
The death of 45 year old Ratthasart Panichpongsapak has prompted police to file a murder charge against the man's 44 year old wife Mayura Panichpongsapak.
Mayura was initially charged with attempted murder and police granted her bail of 500,000 baht on the grounds that she waited to surrender herself at the scene.
When she was arrested last night, Mayura told police that she had an argument with her husband about a mysterious phone call he received. This led to a scuffle for a 9mm pistol and the subsequent "accidental gunshot discharge".
Ratthasart was hit in the head at their home in Kalasin's Somdet district.
Police are continuing their investigation.
Read the earlier story about the incident HERE.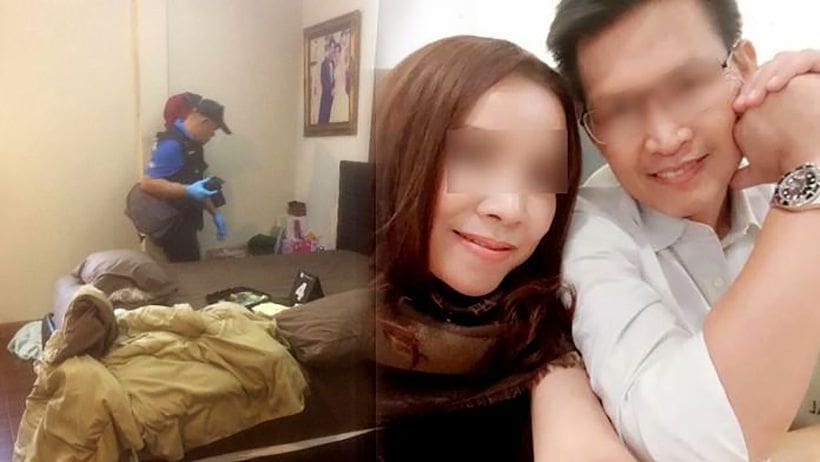 Read more headlines, reports & breaking news in North East Thailand. Or catch up on your Thailand news.
Cabinet waives tolls for 8 days over Songkran break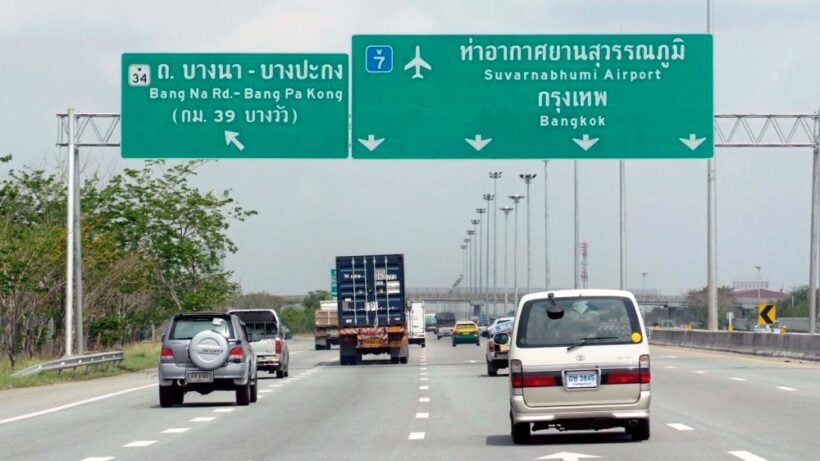 Thailand's cabinet has decided to waive tolls on the Bangkok-Pattaya and Bangkok-Bang Pa-in-Bang Phli motorways starting April 10 until midnight on April 18. This takes in the main Songkran break between April 12 – 14 and the annual 'seven days of danger'.
A Cabinet spokesperson say that a large number of people are expected to leave Bangkok for the provinces during the annual Songkran festival, so the cabinet decided to waive the toll fees to make travel a bit easier and less expensive.
Official holidays for the Songkran festival are from April 12-16, but many families are expected to set out 1-2 days before to avoid heavy traffic on the three main arteries to the northern, northeastern and southern regions.
The Transport Company will be adding extra buses to cope with the increased volumes of travellers and airlines have added flights to the schedule, while more trains will be provided during the holiday period.
31 injured when bus overturned in Nakhon Ratchasima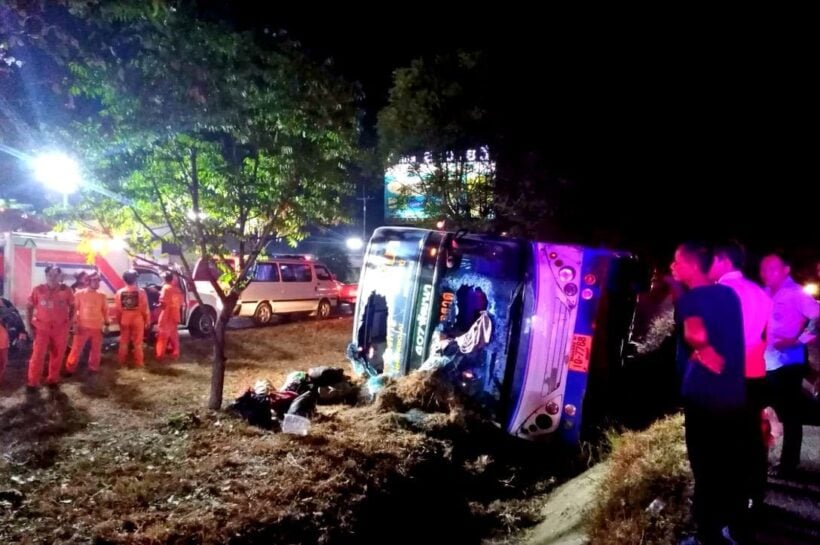 b

y Prasit Tangprasert
PHOTOS:โนนสูง "อาสา" ฐานหน้าโรงพยาบาลโนนสูง
Thirty one passengers have been injured, two critically, when a Nong Khai-Rayong inter-provincial bus overturned in Nakhon Ratchasima early this morning.
Police and rescue workers were alerted at 2.40am to the scene on Mitraparp Highway in Ban Don Tabaeng, Noen Sung district in Nakhon Ratchasima.
The blue and white air conditioned bus was carrying 41 passengers.
Police suspect that the driver, whose name has been withheld at this stage, dozed off behind the wheel.
This is the third major inter-provincial bus crash within a week around Thailand, that we know of.
Specialist clinics for pollution-related symptoms to be set up around the country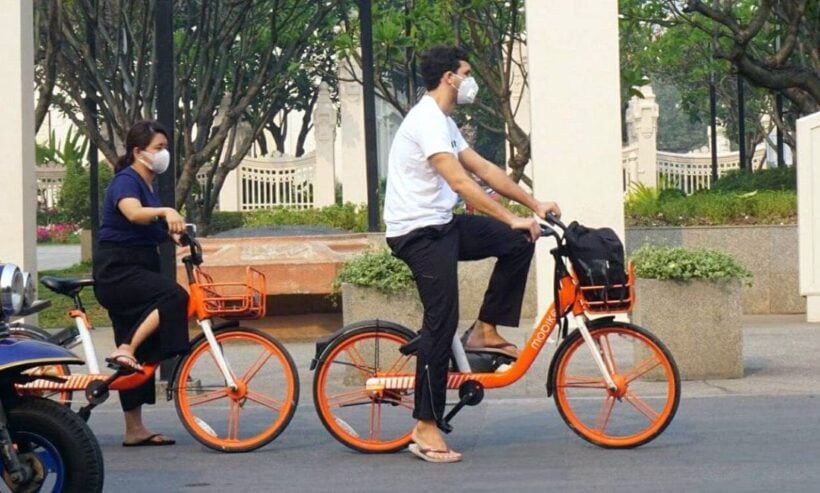 The Public Health Ministry says they are now preparing to set up specialised clinics to treat patients suffering from pollution-related symptoms in the northern parts of the country.

"At present, we have just one such clinic in the country. So, we have decided to introduce many more," according to permanent secretary Dr Sukhum Karnchanapimai.

He made the pledge in response to the high levels of choking smog and smoke that has been haunting several provinces of Thailand in recent months.

"We plan to set up pollution clinics in the North and the Northeast before the end of this year," Sukhum said.

Currently, the country's only 'pollution clinic' is located at Nopparatrajathanee Hospital in Bangkok.

According to the permanent secretary, the Medical Services Department has already prepared a manual on how to set up pollution clinics for hospitals to use.

Certain groups of people face a graver threat than the general population from dust problems: those working outdoors, young children, pregnant women, the elderly, asthma patients, and those suffering respiratory disorders.

Disease Control Department deputy director-general Dr Kajohnsak Kaewjarus said about 22,000 people had sought medical help about symptoms that could be associated with smog and air pollution.

"The most common symptoms concern respiratory disorders, heart and coronary-artery disease, eye inflammation and inflamed skin."

Health Department director-general Dr Panpimol Wipulakorn said people should try to protect themselves.

"Minimise exposure to dust. Keep your home clean. When going outdoors, wear a facemask. And if you develop health problems, go see a doctor," she said.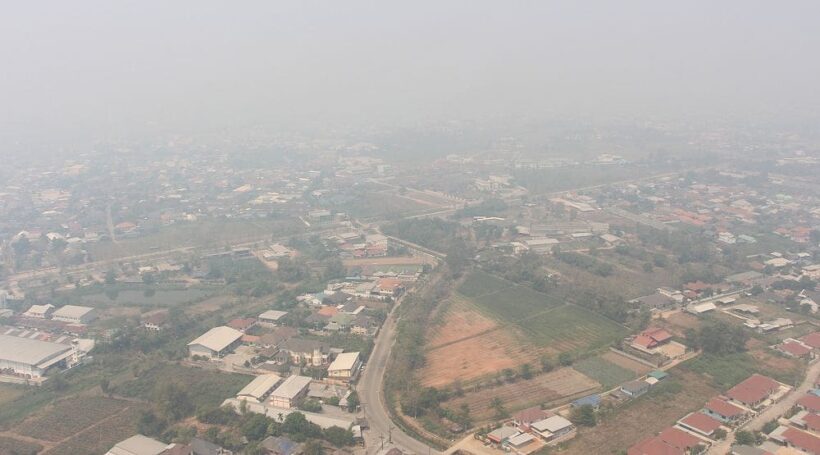 SOURCE: The Nation