Loei mothers file complaint about local abbot sexually abusing their sons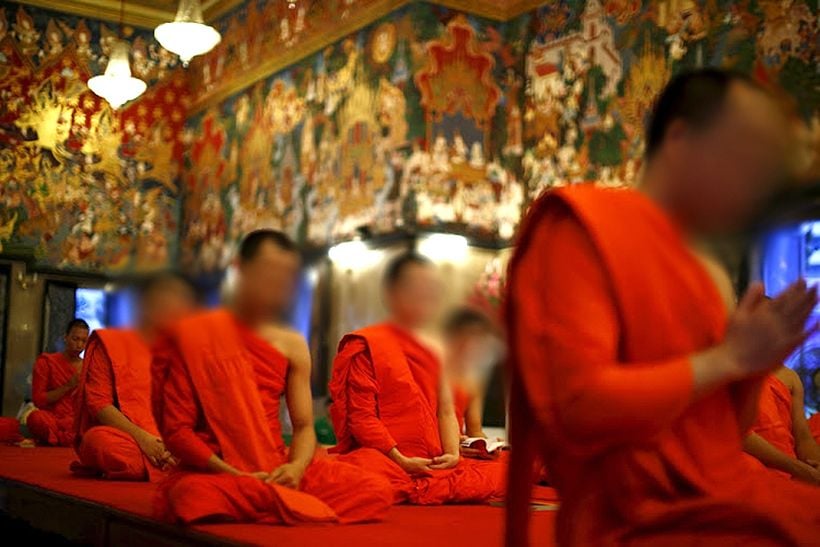 Four Loei mothers have filed a complaint with police today accusing the local abbot of a monastic centre of sexually abusing their sons.
They told Khok Ngam police that the abbot in Tambon Phone Sung, Dan Sai district, had molested their sons while they were novices there.
One woman (name withheld by police) says her 17 year old son was ordained on September 17 and abused the following night. When it happened again on September 23 he called his mother to take him home.
He told his mother the abbot had asked him to sleep in his living quarters and then performed oral sex on him.
The woman says she also learned that three other novices under 18 were abused and arranged for all the mothers to meet and take joint action.
STORY: The Nation


Read more headlines, reports & breaking news in North East Thailand. Or catch up on your Thailand news.
Baby elephant dies from horrific wounds after being caught in hunter's trap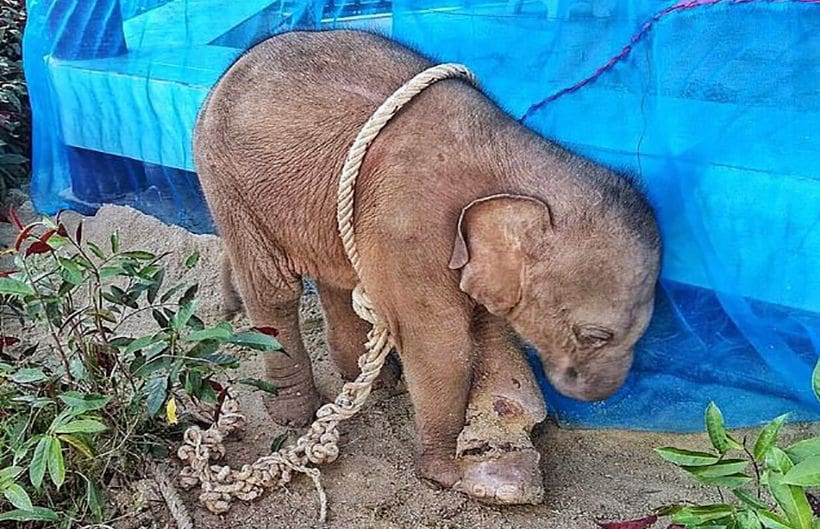 A baby elephant has died after a hunter abandoned her, tied up to a fence in a forest in Rayong. The little elephant died after suffering from horrific wounds.
The elephant, only one month old, was found by villagers in Rayong tied up to a fence with a rope cutting deep into her ankle.
Read the story of her discovery and rescue HERE.
When she was found she was barely able to stand and in obvious pain. Villagers named her Baitong. Nothing is known about Baitong's mother.
She was rescued on December 18, but despite constant expert vet care and an emergency amputation of her infected foot, she succumbed to her injuries.
A vet from the Bureau of Conservation Area Management says that amputating her her foot was necessary to prevent her from dying of infection. The vets report that last Thursday, Baitong was playing with some of her carers when her condition suddenly worsened and she collapsed during the evening. Several vets worked through the night to treat Baitong but she passed away on Friday morning.
Air quality for Thailand – January 16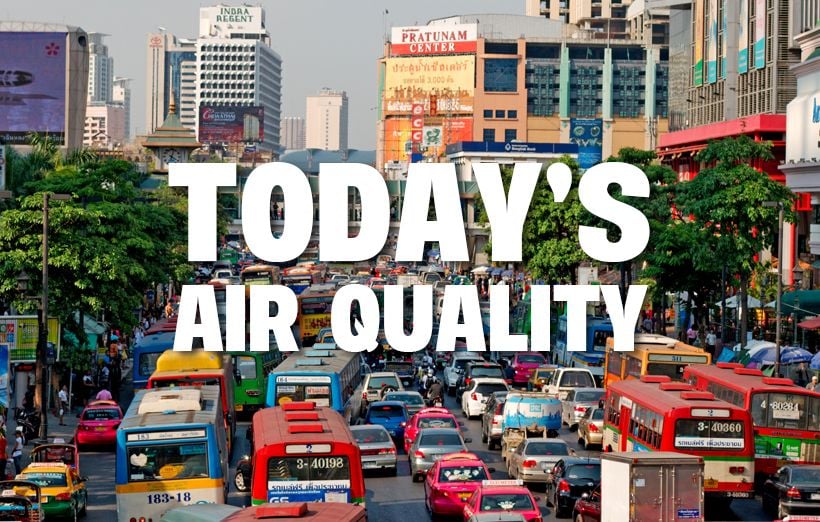 Northern Thailand



Central Thailand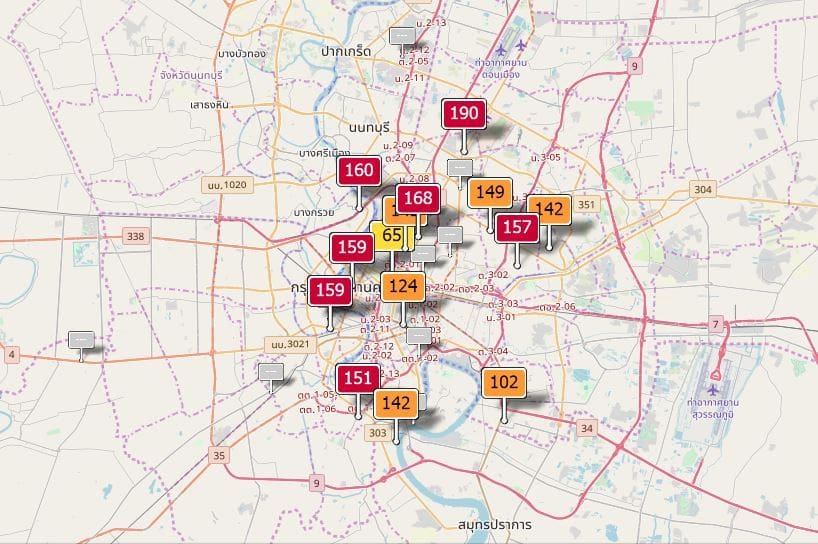 Southern Thailand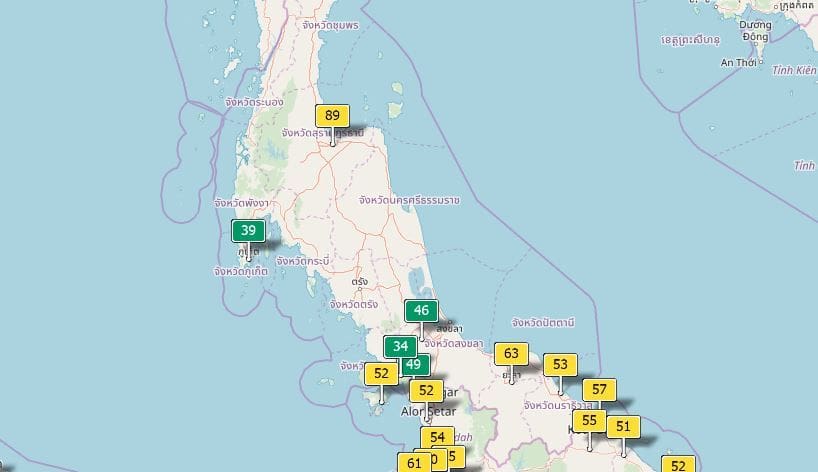 VIDEO: Thai firefighters and rescuers cross border to help Cambodian firefighters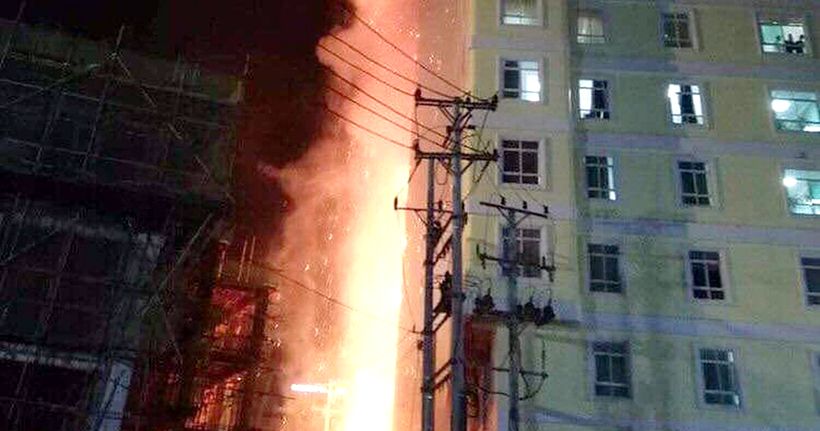 PHOTO: The Mirror 
A fire which broke out in an building in Poipet, Cambodia on Monday night, saw Thai fire trucks and rescue workers from the bordering town of Aranyaprathet, cross the border to help put out the fire.
Poipet is a Cambodian town well known for its various casinos, which caters to Chinese and Thai gamblers. Poipet is located about 5 kilometres from the Thai border.
Reports are varied with some claiming the fire broke out in the casino while, others say that it was the office building next to the casino which was involved.
The radio centre in Aranyaprathet was contacted by Cambodian officials in Poipet around 10pm Monday night calling for help to fight the fire at the building.
The fire quickly spread from the ground floor to the tenth floor, and although a hundred people were inside the building at the time, reports are saying some six to ten people were injured.
No Thais were injured in the fire.
SOUCE: Thai PBS World